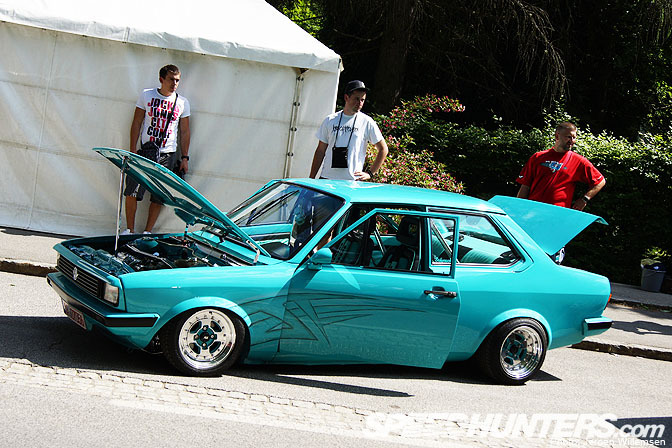 Here is our last look at the show we know as the Wörthersee Tour before we start showing you some of the Spotlights from the event. I'll start with this VW Polo that has been built in a typical German fashion. A flashy color, low ride height, small wheels and a chromed engine bay.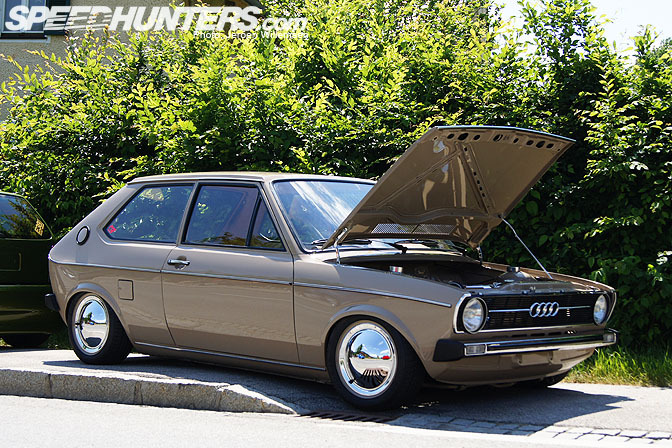 How about this Audi 50 that greatly resembles the VW Polo. They were even made on the same assembly line as the Polo. I really liked the overall appearance and polished moon discs.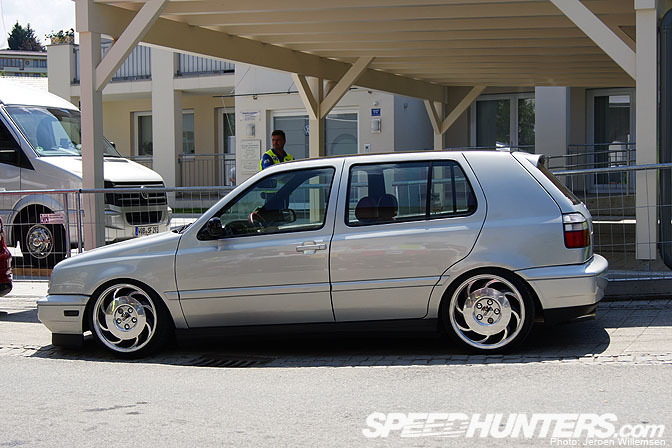 I loved the Corvette wheels on this four door Golf. The owner also shaved the handles off the rear doors.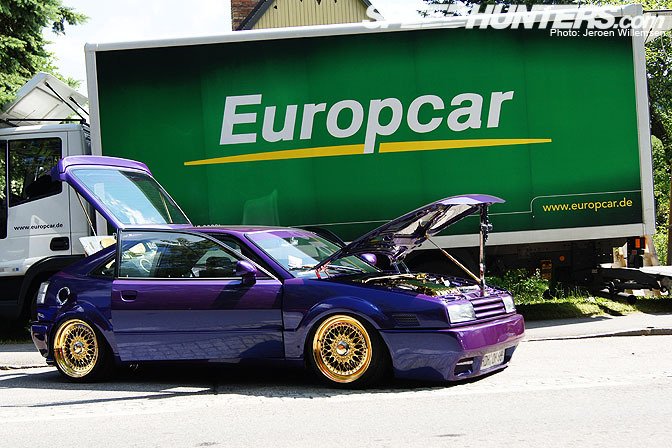 A typical Europcar haha. This Corrado was a bit over the top for me with all its gold but I still wanted to share it with you guys.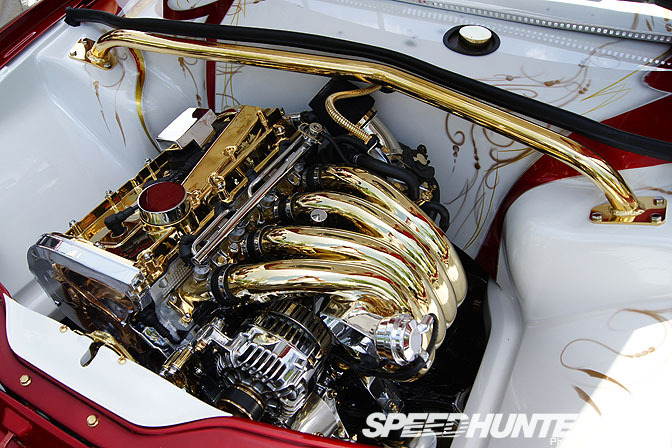 I found more gold in this engine bay that belonged to a Passat if I recall correctly. The owner even gold plated the driveshafts and the suspension arms.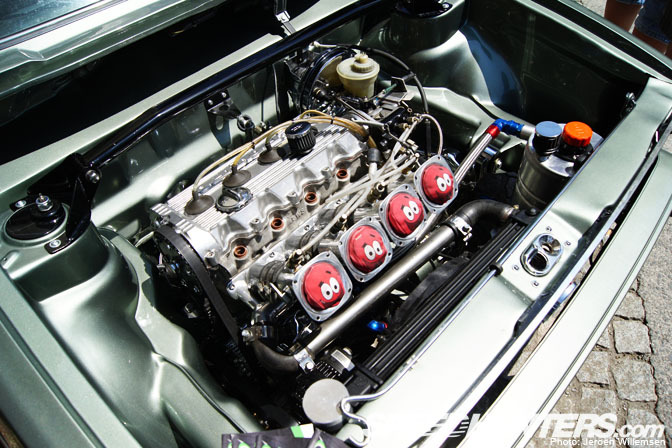 This engine was more to my liking. I found it in a MKI on a street in Reifnitz.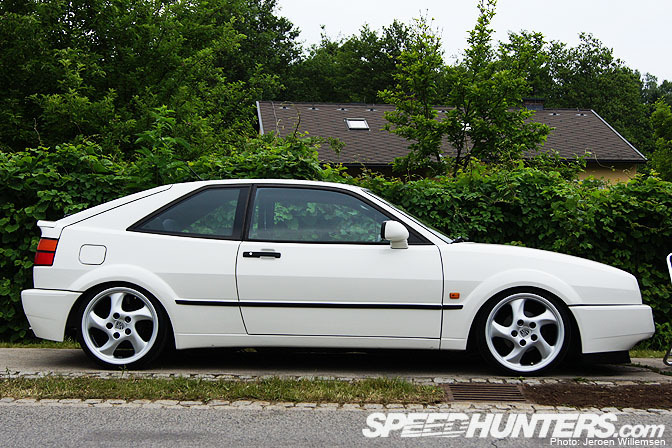 The perfect Corrado in my opinion. Too bad I couldn't get a clear shot of the front. It had a set of yellow headlights that worked nicely with the white exterior.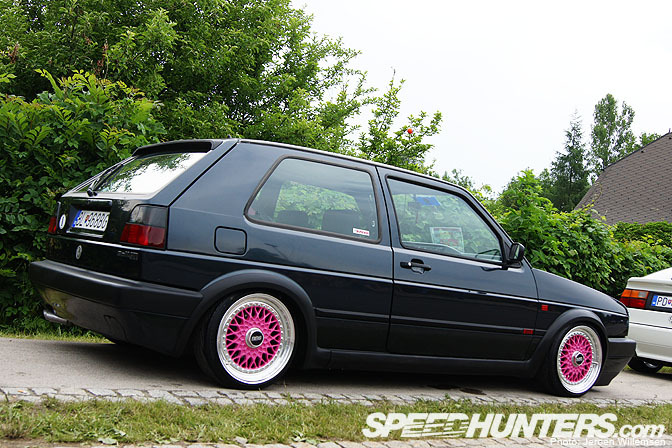 It takes some guts to roll on pink wheels but in this instance the owner gets away with it. Or maybe the car belonged to a woman who knows?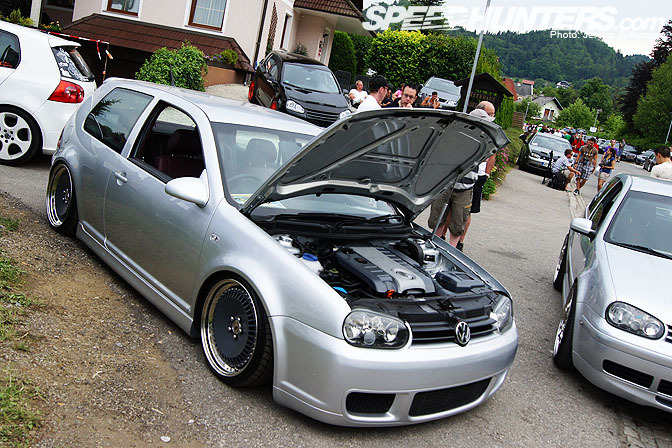 I expected to see more people from the UK but I only saw a handful of cars that made the journey. This MKIV sat very low on Schmidt wheels and had a two liter FSI turbo swap.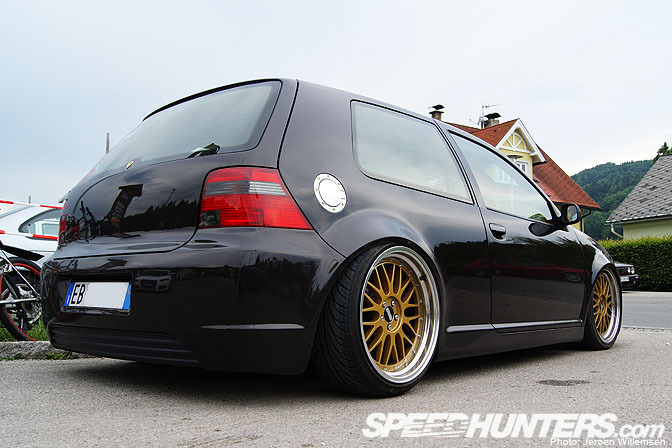 Another MKIV this time from Italy with a different style.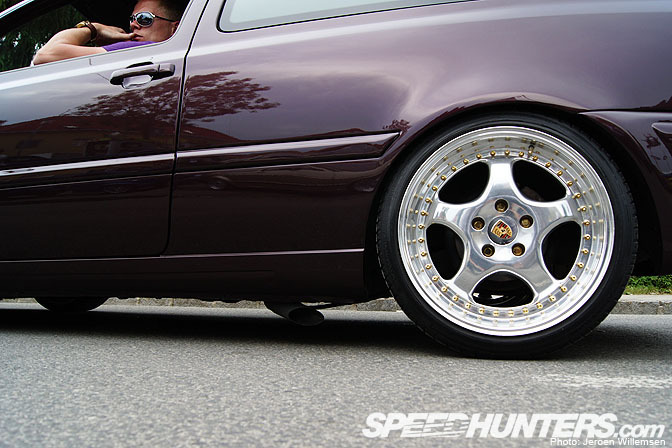 Hard to see but there is a side exit exhaust just in front of the chrome wheel on this Golf MK3.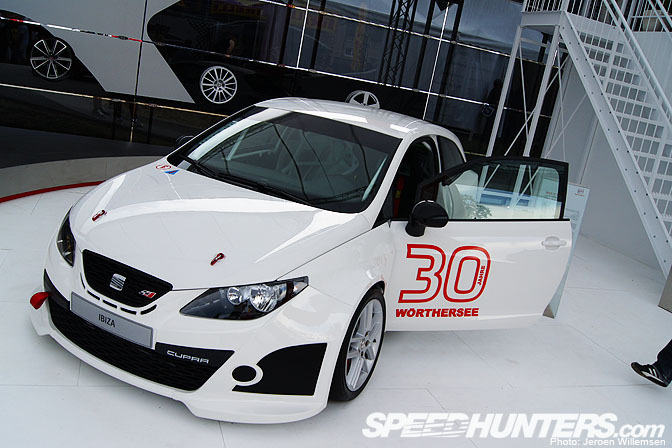 Seat had their own pavilion and brought this Ibiza SC Trophy with them. It has 1.4 liter TSI engine with 180PS.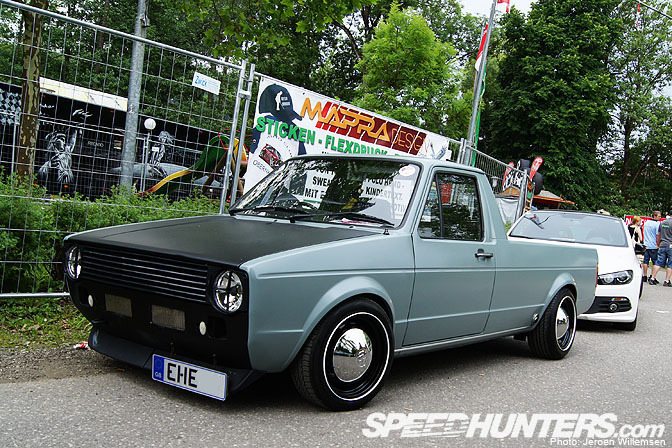 This cool caddy also made the trip from the UK.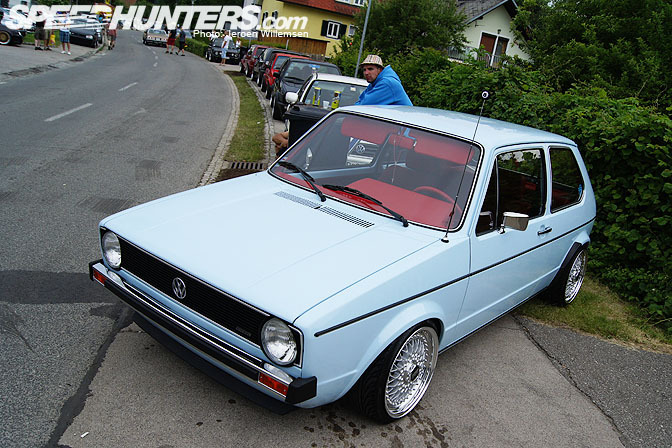 Baby blue and red never looked better. I wouldn't even consider bringing those two colors together but I'm glad somebody did.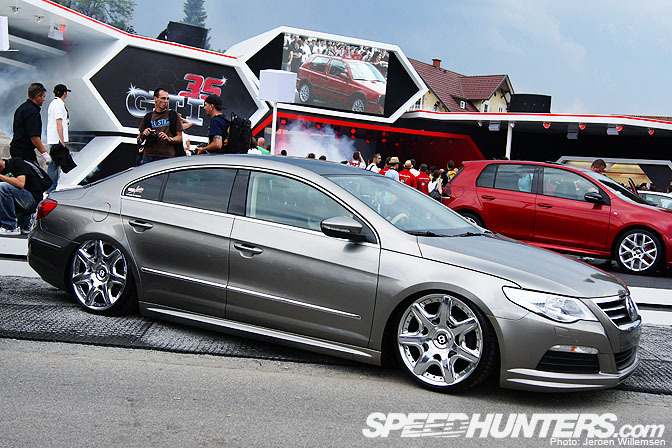 Big chrome wheels really suit the Passat CC especially when those wheels are from Bentley.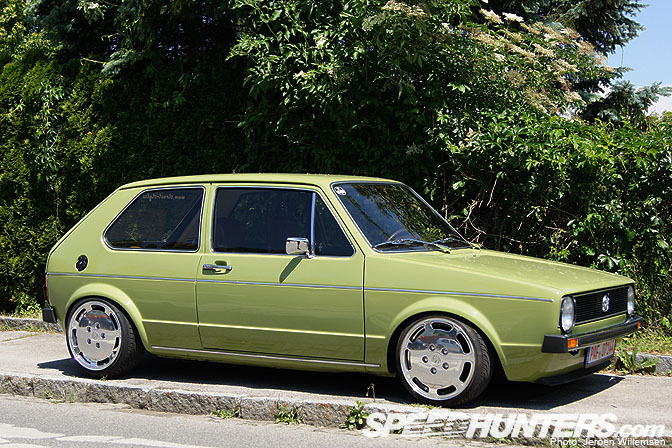 It looks so simple but it is in fact very hard to get it just right.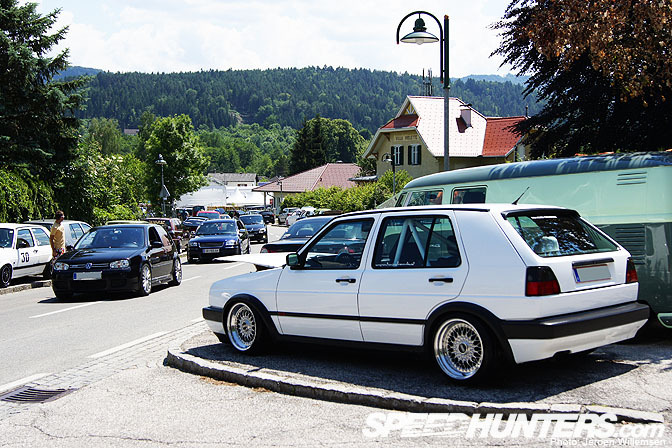 A tried and tested formula on this MKII. Like I always say, never change a winning team!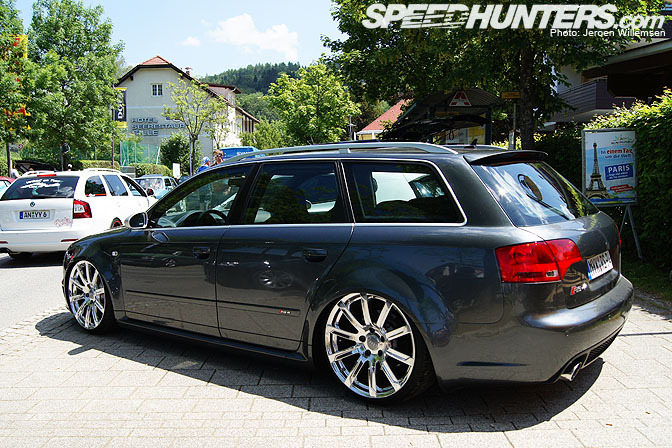 This Audi B7 was on airbags and had a nice set of OEM S4 wheels.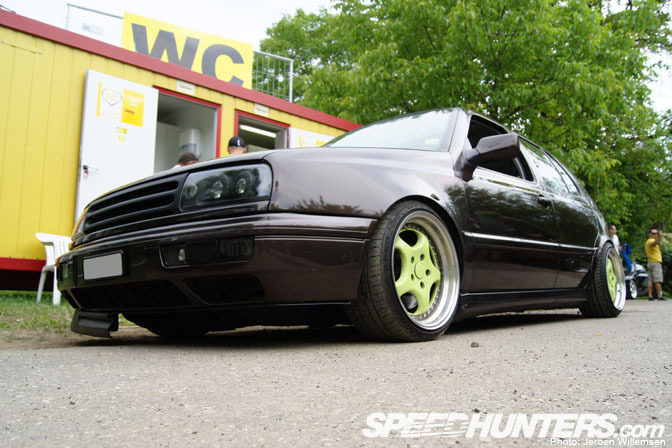 Being low has a price as this front lip shows. The owner told me had several lips at home to replace this one. So he didn't mind.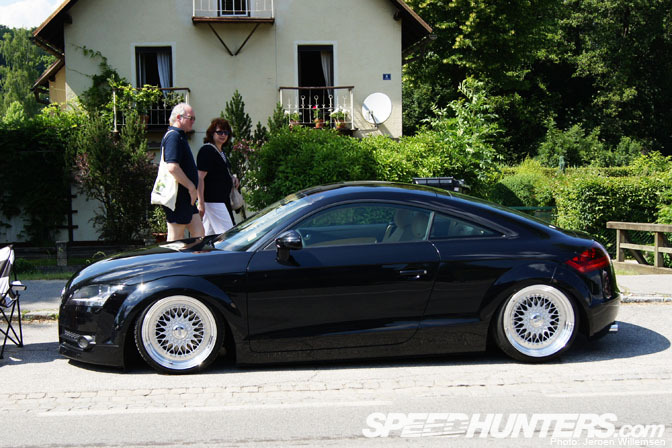 I think we've seen this extremely low Audi TT previously on Speedhunters.
I hope you guys enjoyed the photos and stories just as much as I enjoyed making them. It really is a one of a kind event and I'm already looking forward to returning next year. In case you want to book your visit to Wörthersee, the 2012 dates are May 16-19. Hope to see you guys there!
-Jeroen Willemsen