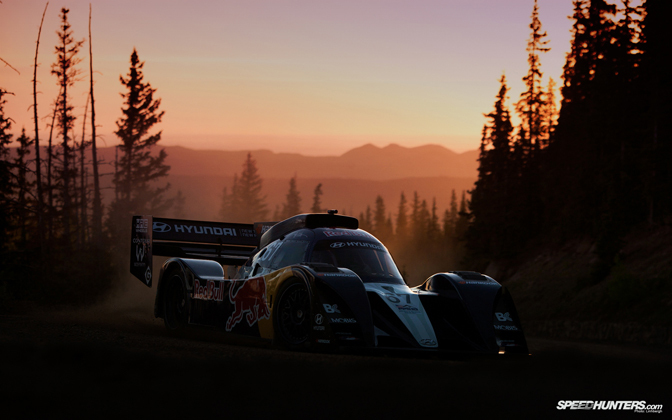 The 89th running of the Pikes Peak International Hill Climb came to a close. 2011 will forever be known as the last year of the dirt and the year where a Monster came, conquered and left. With the ten minute barrier was finally broken, we can finally our fond farewells to the gravel.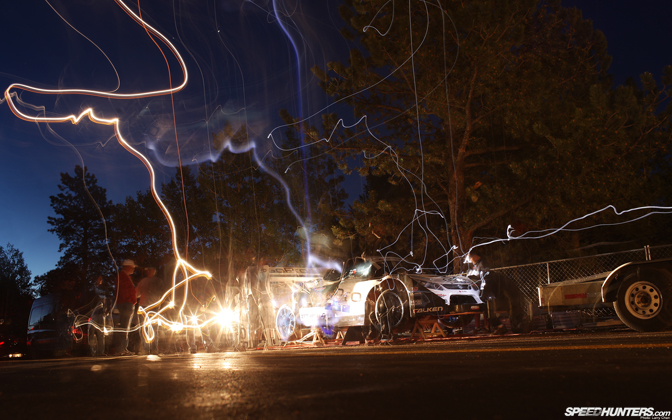 Since next year's hill climb, the 90th running, will be a whole different ballgame, Larry and I have a collection of desktop wallpapers which highlight key spots throughout the mountain.
This shot from Larry takes place at the bottom of the mountain. This is the area acts as the pit lane during race day. From this point on, at 9,390 feet, there's only one way to the mountain…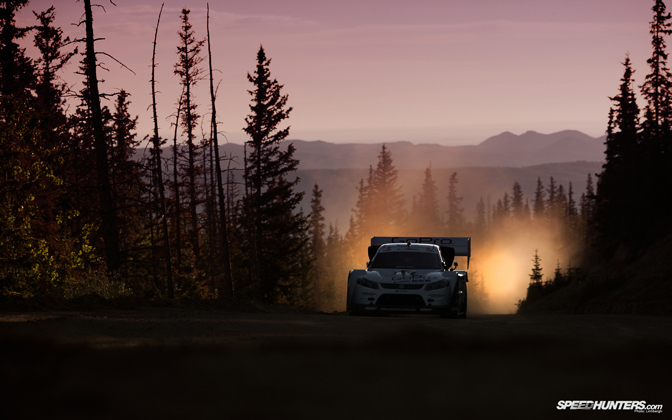 …up. This shot of Monster Tajima was taken at Gilly's Corner which is sits at the altitude of 10,900 feet.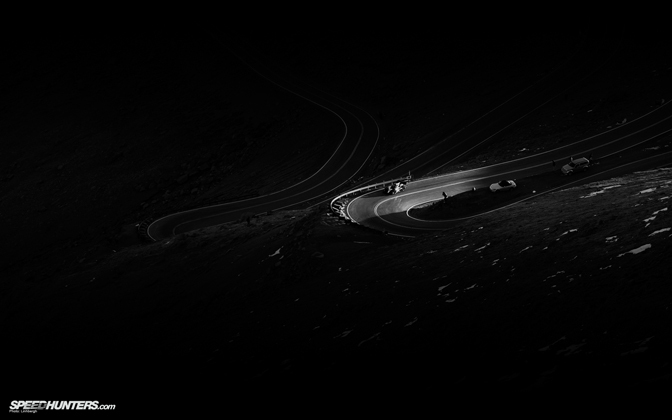 Not too long after Gilly's corner, you enter the mid-section of the mountain. Here's Rhys Millen climbing up the W's…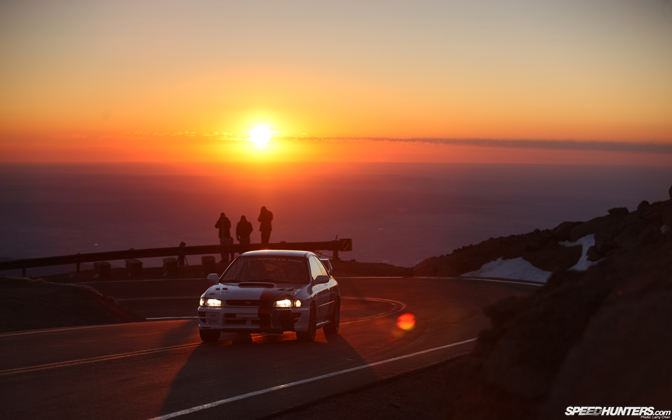 …which continue for quite a while…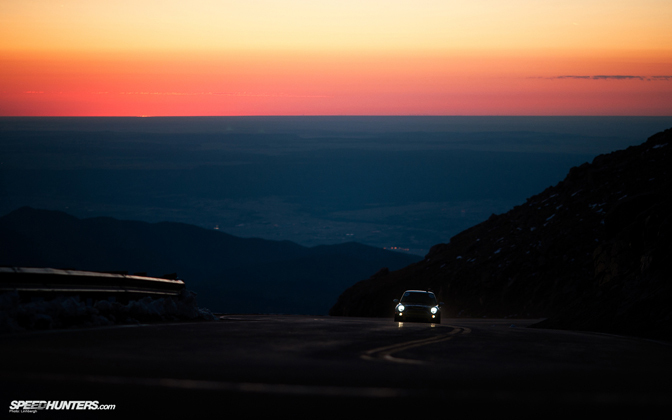 …and a while.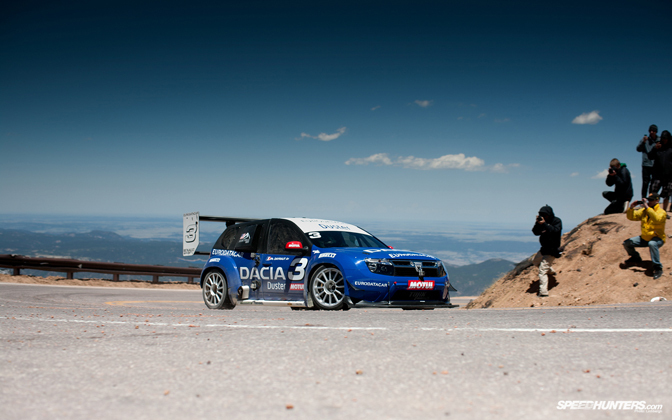 The W's end at the 16 mile marker which is the start of the upper section of the course as demonstrated by the visually amazing Dacia Duster. 12,780 feet and climbing….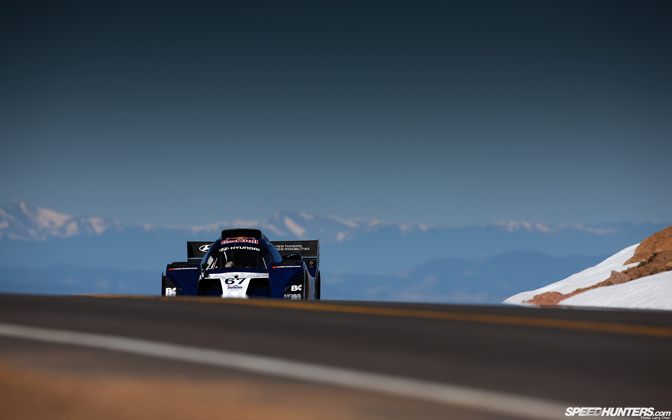 Here's Rhys Millen cresting over the Upper Gravel Pit. 13,060 feet in elevation.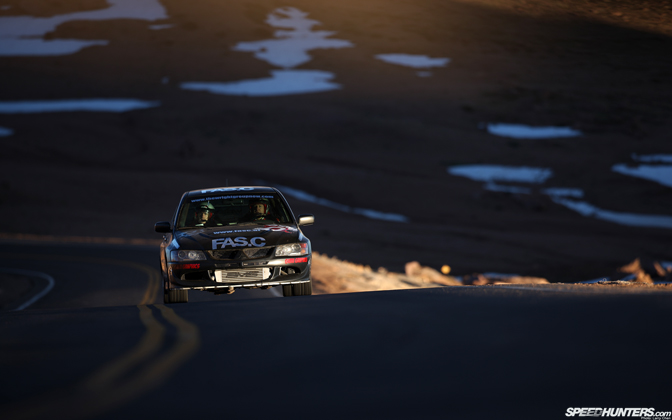 Entering Mile Marker 18, 13,380 feet.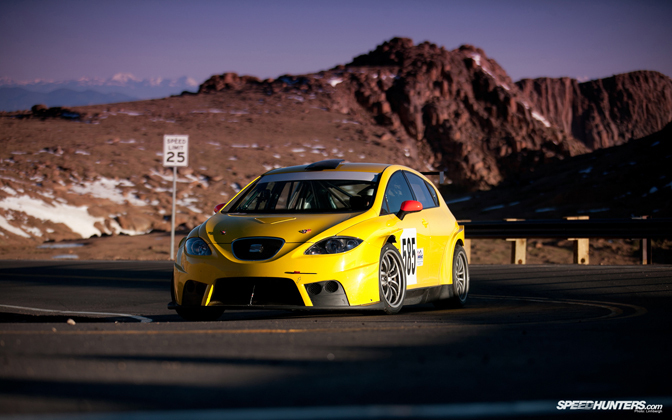 And of course, what's a desktop set from this year's Pikes Peak without a desktop of one of the coolest cars up on the mountain: this SEAT Leon Supercopa. Not too far from this point is the summit and the finish line, 14,110 feet.
So head on over to the desktops section and grab your selections.
-Linhbergh