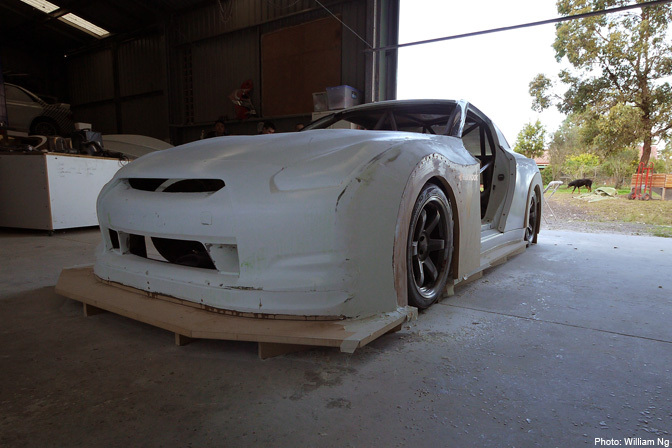 Ahead of its official press release that will be coming out this week, we thought you guys might be interested in seeing this rather insane R35 build that is taking place in Australia. A collaboration between GT Auto Garage and HKS Australia, this R35 is being completely rebuilt from the ground up in readiness for the World Time Attack Challenge on 5-6 August. It'll be interesting to see how this new project fares against the top tier competitors that will be coming from Japan, the United States and New Zealand. Good friend William Ng, the former Editor of ASM, hunted down the GT Auto Garage R35 to bring us the scoop.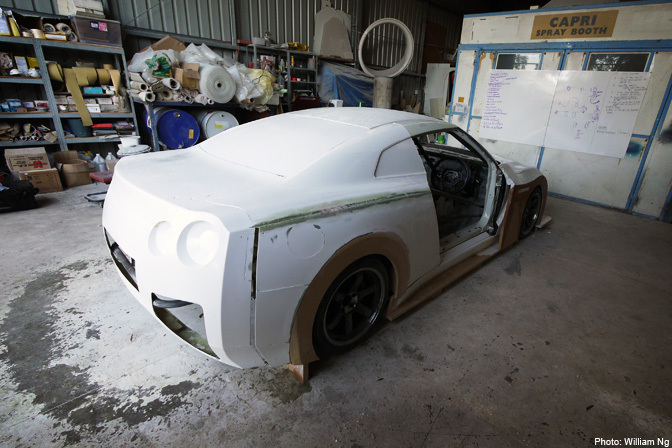 GT Auto Garage have enlisted Steve Glenney – a Targa Tasmania and rally specialist – to steer the R35 GT-R at WTAC. The team is based in Queensland Australia, however the GT-R is currently down south in Sydney at Custom Carbon Components for its bodywork. As you can see, molds have been made for the entire body. The GT-R will run full dry carbon body panels, and will later be shipped back to Queensland to complete the rest of the build.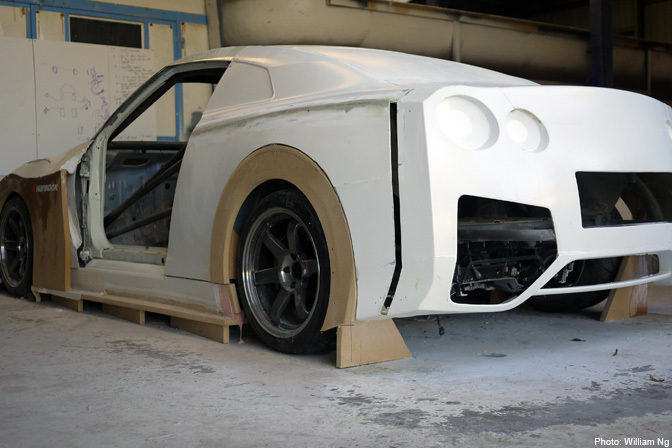 The rear bar, quarter panels and trunk are now one piece, with the final kit produced from dry carbon. Although unseen in these photos, the R35 will also be fitted with a custom carbon diffuser and a twin element carbon rear wing.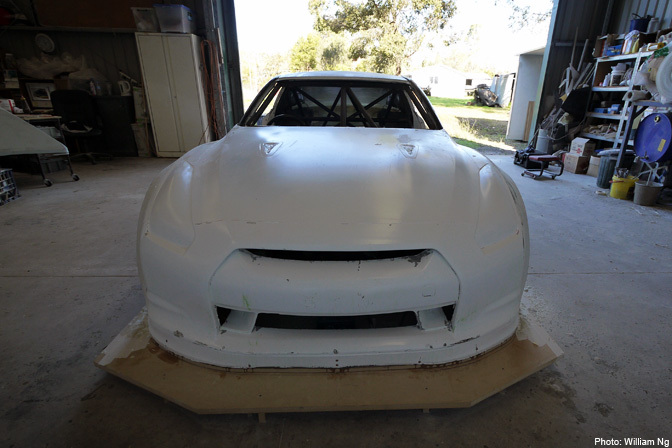 The front will also be a clip, combining the hood, fenders, bar and headlights.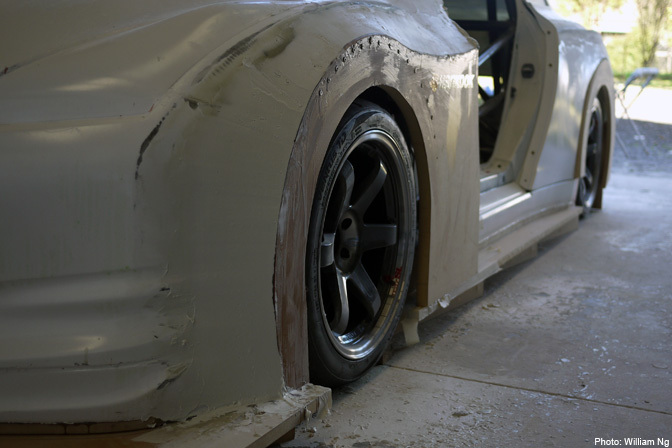 The final touches are still being done to the plugs that will be used to form the molds.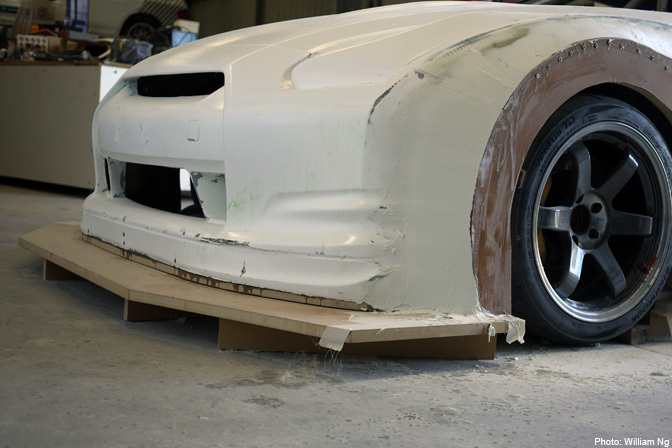 A pretty serious front splittler will also be fitted beneath the R35's chin.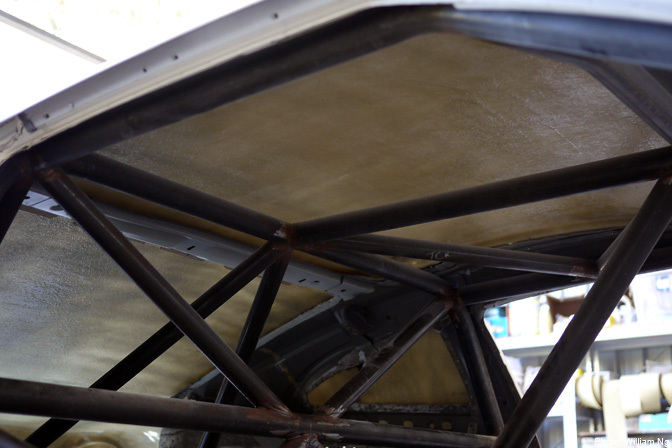 The roof will be a dry carbon skin.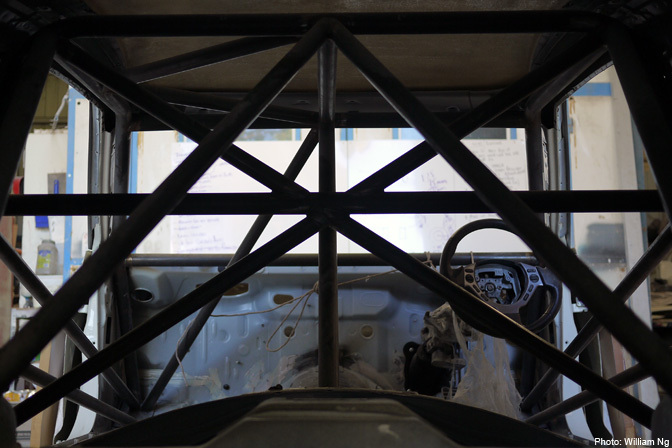 Inside, the R35 has been completely stripped. The chromoly roll-cage, designed by GT Auto Garage and A.D.E., is FIA approved and is certainly comprehensive.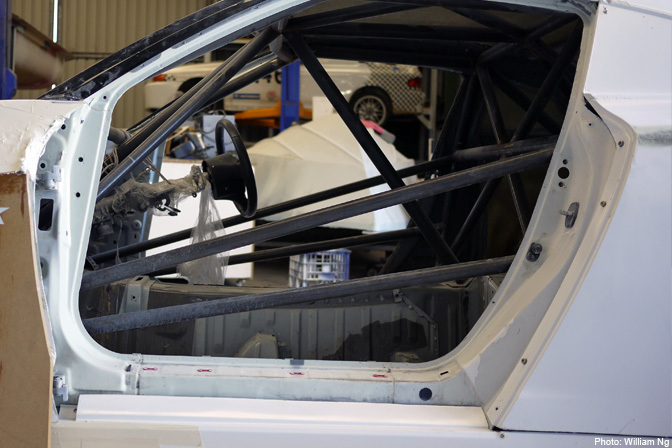 The GT-R will be running dry carbon doors, so door bars have been incorporated into the cage design.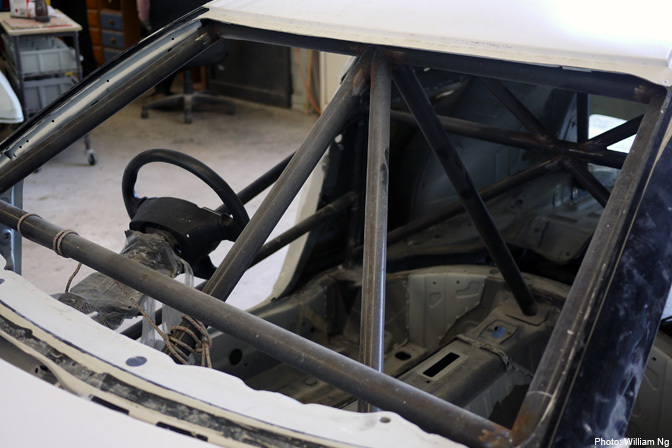 The front rollbar also features triangulated beams to spread load to the floor of the car.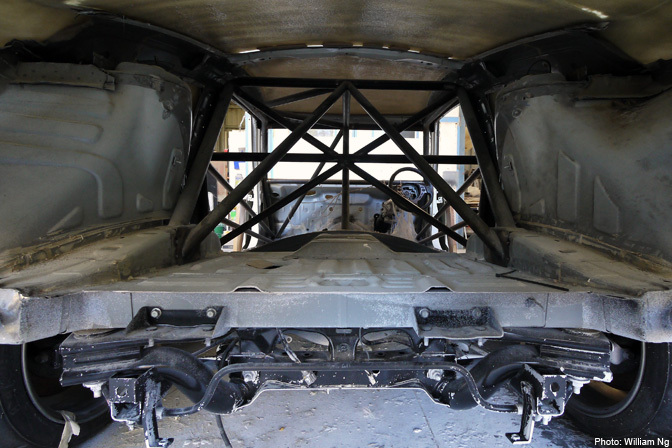 A custom dash will, of course, be made of carbon fibre. The Bride driver's seat will be accompanied by a Willans racing harness, with the steering wheel boss and paddle shifters coming from Works Bell.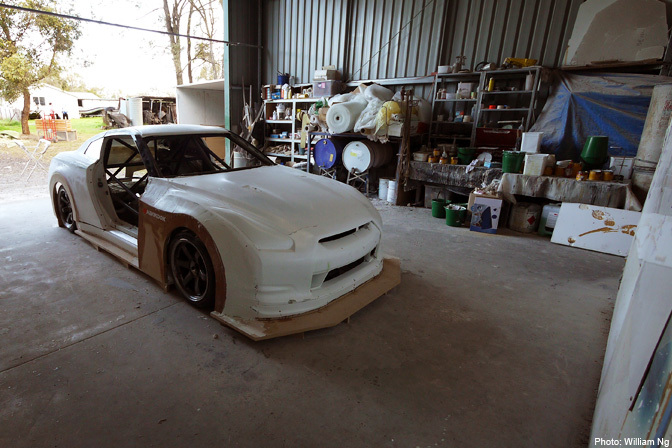 As this R35 will be built in conjunction with HKS Australia, you can expect to see plenty of performance bits from the Mount Fuji-based manufacturer. Indeed the motor is currently being reassembled with HKS Step II rods and forged pistons along with the HKS GT 800 turbo kit. HKS head and main studs as well as HKS metal head gaskets will be used to withstand the punishment. The manifolds have been sent off to Hi-Octane Performance Coatings to receive a five stage ceramic coating.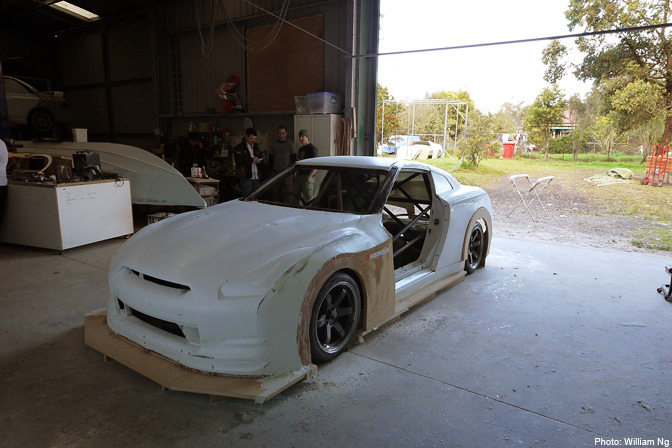 Performance Wholesale have developed a custom CNC head for this R35, which will be fitted with HKS Step 2 cams and valvesprings. Engine management will be in the form of an HKS F-CON V Pro and Valcon. In terms of the engine's fuel demands, we've been informed that the R35 will run on E85 via a 2000hp Magna fuel pump and 2000cc injectors.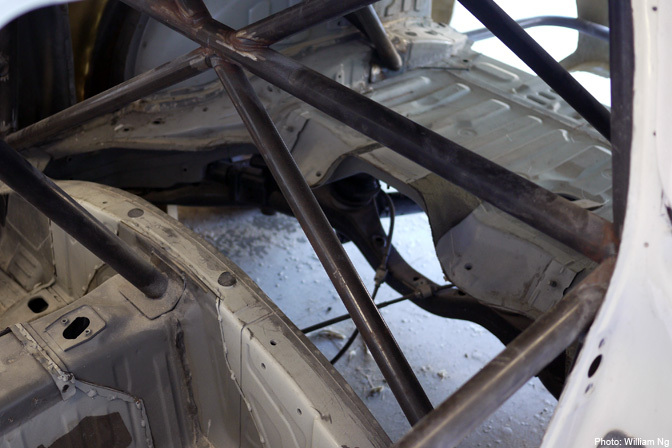 A custom fuel cell will also be fitted in the rear.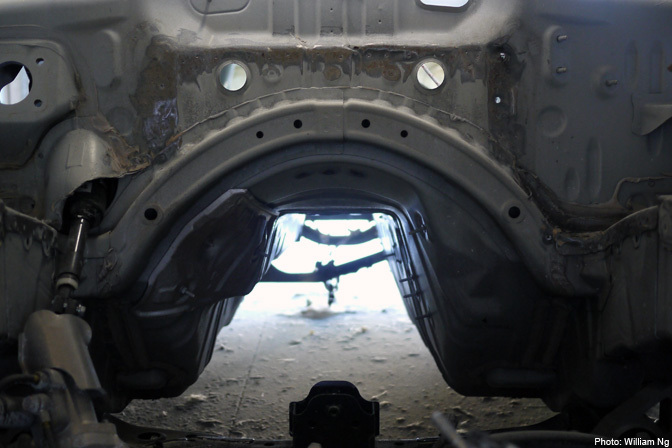 The transmission will be beefed up with Willall Racing Kevlar clutch packs and a PPGearbox helical gearset that replaces all six OEM gears. Both the front and rear diffs will also be swapped.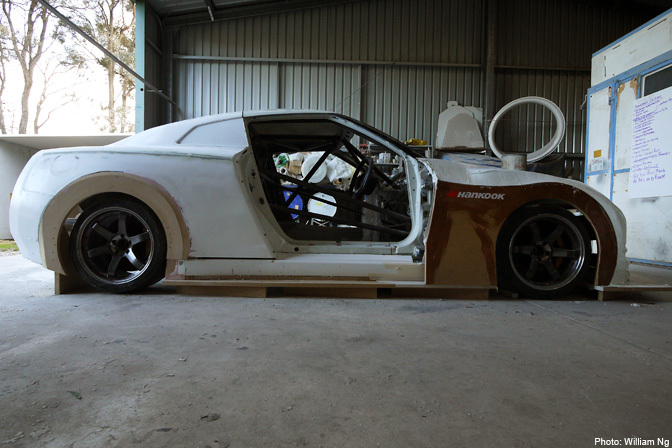 There will be no less than five external coolers fitted to the R35. All of the cores – the intercooler, radiator, oil cooler, transmission, diff – were custom manufactured locally by PWR.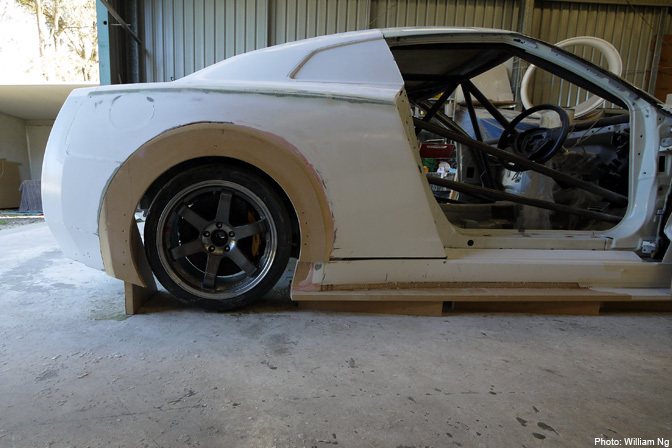 The suspension will be a combination of Australian and Japanese components. A set of HKS Hipermax III coilovers have been revalved to custom specs, with the spring rates also changed to specifically suit this R35. Suspension arms from Hi-Octane Racing and Sunline Auto will allow for significant adjustment to camber, castor and toe.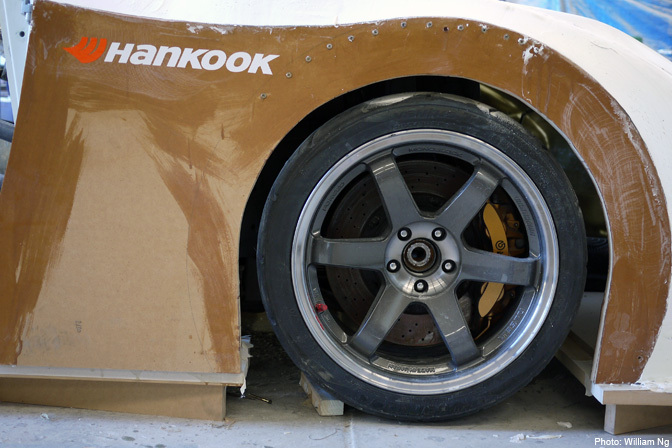 The R35 will run Volk TE37 Super Lap Edition rims in 18×11-inches. Behind them will be Project Mu two-piece SCR-Pro rotors and Project Mu H16 pads. Tyres are obviously crucial in time attack, and the R35 will run Hankook Ventus TD (Z221) in 295/30 size.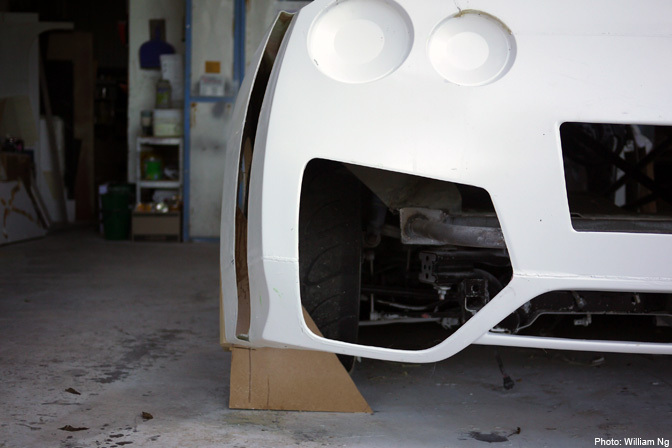 When completed, the GT Auto Garage/HKS Australia R35 will produce between 800-1000HP depending on the requirements of the track layout. Torque output will be between 900 and 1100Nm.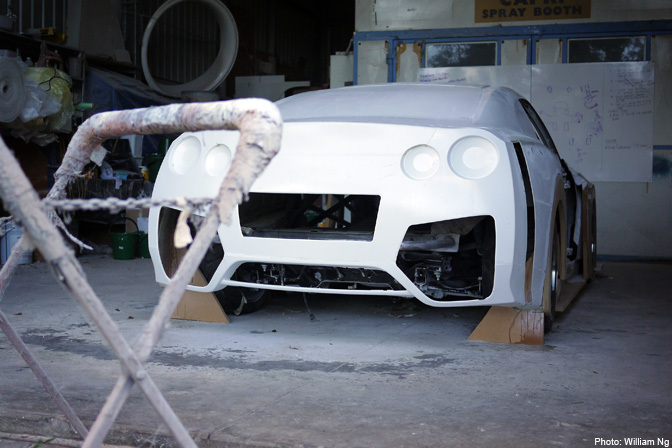 The team are aiming for a weight of 1250-1350kg (2755- 2975lbs) which will certainly make this a very strong contender at this year's World Time Attack Challenge. While this Australian creation will be facing some pretty stiff competition from the overseas entrants, it'll also be going up against strong opposition on the local front. Did I mention Mercury Motorsport are also building an 800hp+ carbon R35 GT-R for the event?
- Charles Kha
Photos by William Ng