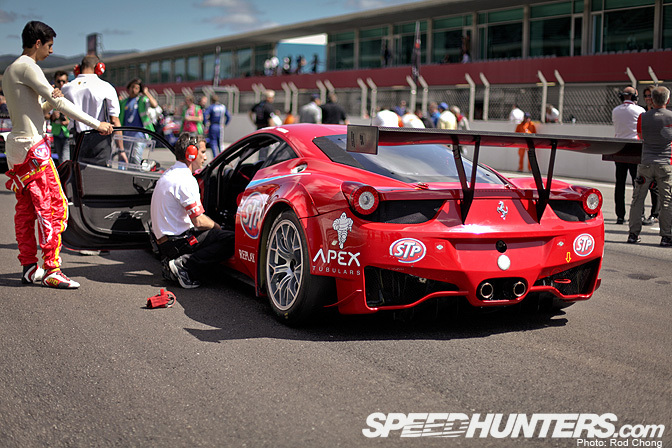 Hey guys I hope all is well with you! I've been pretty busy as of late, getting my new life in Stockholm set up. I'm not nearly as focused on writing articles for Speedhunters as I once was, especially now that our Editor-In-Chief Charles Kha is running the show. Most of the time, I just get to enjoy reading Speedhunters as a hardcore car fanboy… it's certainly my fav web destination on the internet and I likely spend more time on this site than any one else on the planet!
Two nights ago as I was reading through the latest batch of articles and I made some observations which got me thinking. As I scanned all of the amazing event coverage, photographs and features on Speedhunters, I noticed two trends. Firstly, it seems like we've recently been running a heavy number of stories devoted to sliding, and secondly there is a very strong dominance of Japanese car content on the site right now.
This slight imbalance isn't any one's fault of course, it's more a case of how our event coverage has lined up for the past few weeks.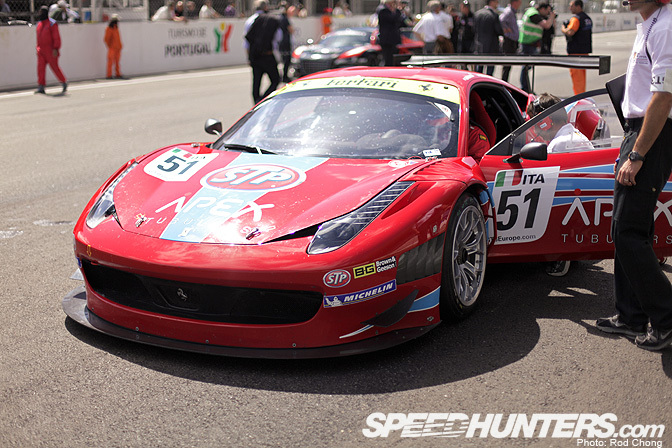 So with this in mind, I woke up this morning with a strong motivation to whip up a quick blog post to pull the story balance ever so slightly in a different direction.
And so ladies and gents let me present to you a quick spotlight on the Ferrari 458 Italia GT3. This is a car which is new to the 2011 GT racing season and certainly had our full attention at the recent FIA GT3 European Championship event in Portugal.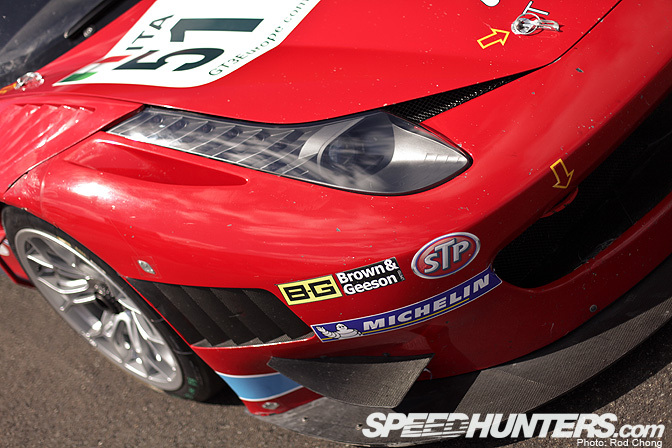 I've seen the Pininfarina designed 458 Italia street car a few times in London, but this was the first sighting of the GT3 racer and what a car it is!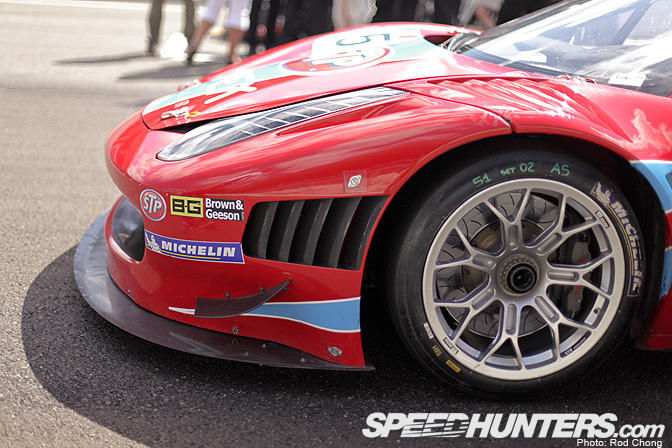 The 458 has a sleek, lightweight, almost feminine look to it, which bucks the trend towards the bulbous, inflated designs we've been seeing from most car manufacturers in recent years.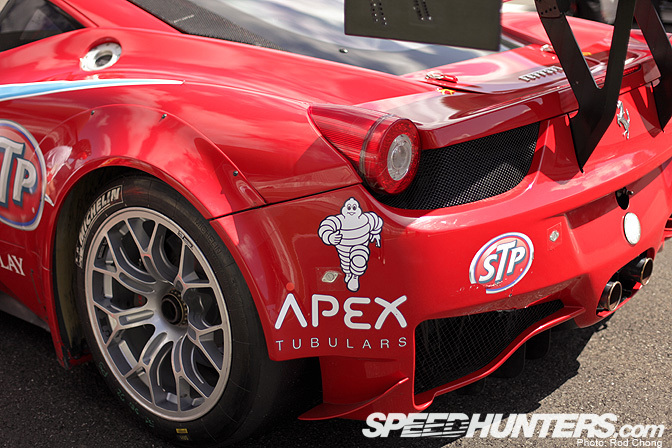 The racing body kit, add-on wheel arches and aero flip-ups add extra purpose and aggression to what is otherwise a very pretty machine. Also notice the unique spoke designs on the Motegi Racing wheels.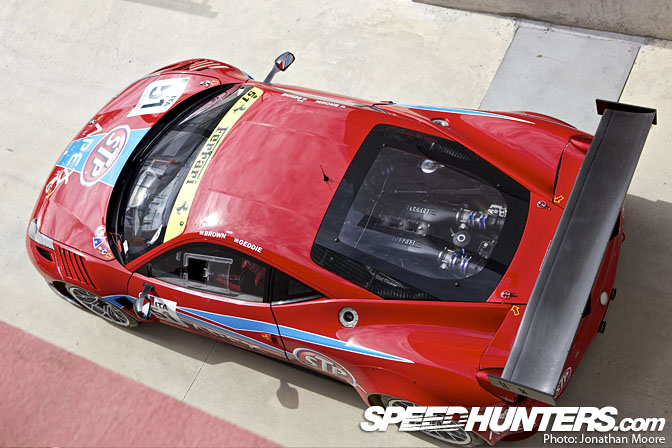 Ahh Italy, there is something about this country that gives such a unique understanding of style. The rest of us can only watch… and drool.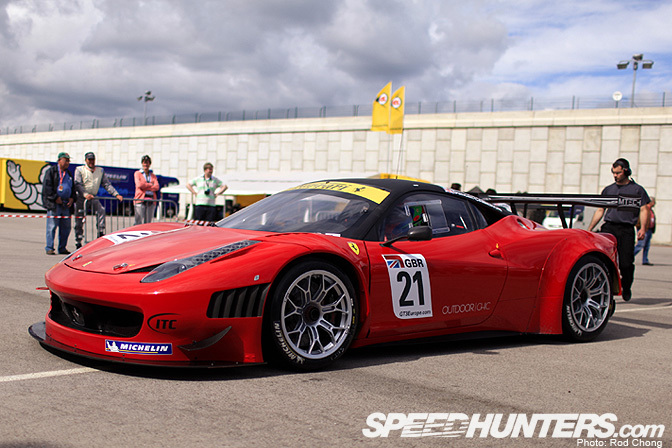 I've noticed that many proponents of the Stance scene like to declare that Form>Function. I can see their point and enjoy a good slammed, chassis-dragging car as much as any one. However, other people in car scenes around the world are more bought into the premise that Function>Form. That is, what ever makes a car go faster has to take priority over style.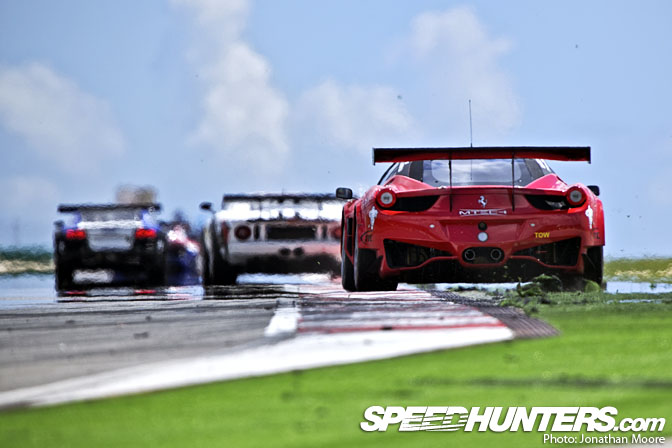 However the Ferrari 458 Italia has acheived something that so many cars before have failed to do.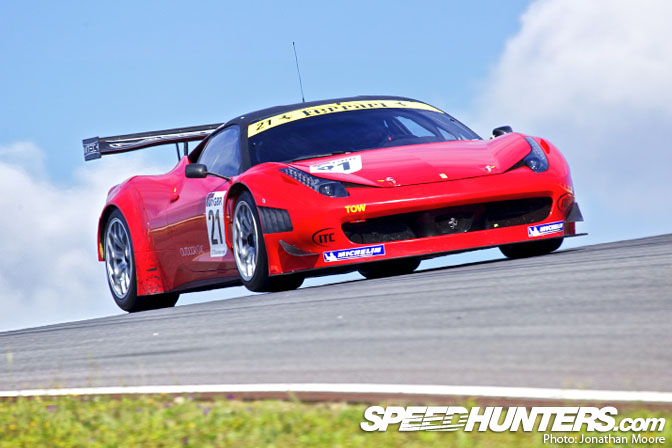 It perfectly blends together Form and Function…  These two elements are perfectly balanced out.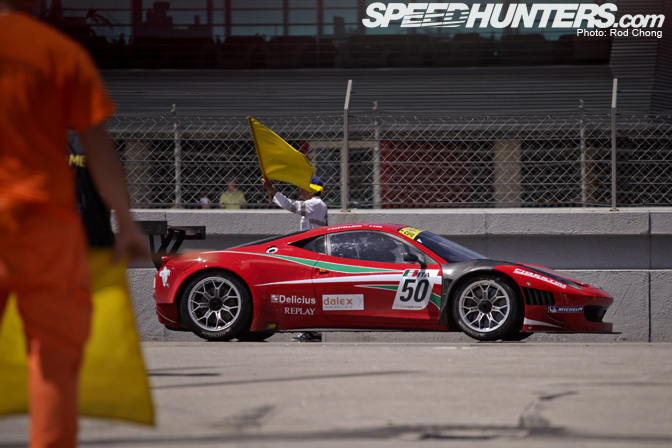 And with a pole position and second place result from GT3 Portugal, it's pretty obvious this car is extremely quick, right out of the box.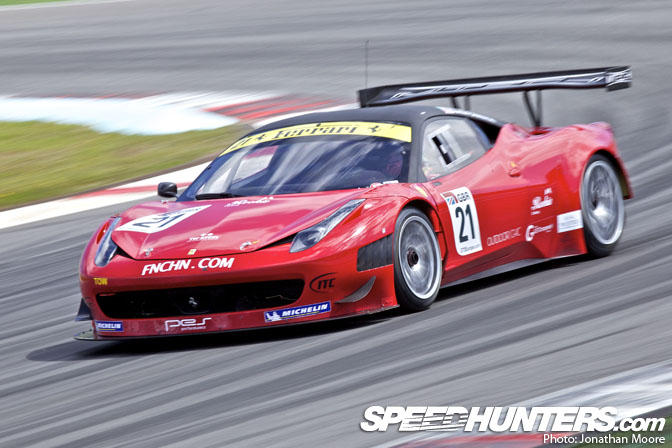 But it's the fact that the 458 GT3 achieves its speed with so much style and flare which makes it truly special.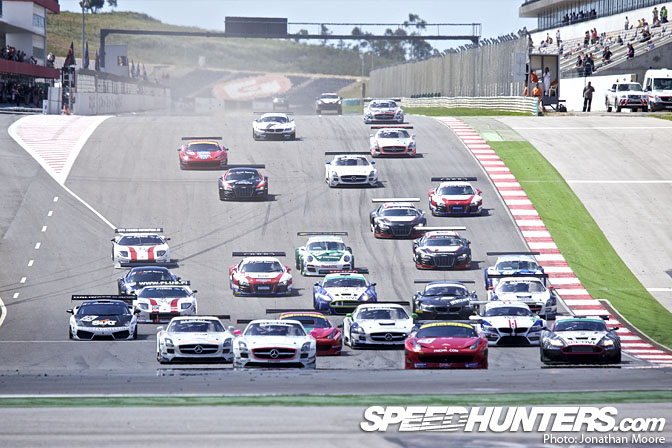 It's a machine that a lot of racing teams are starting to fear in GT3, but at the same time, I'm sure all people can't help but love this car just a little bit.
Thanks for reading!
:Rod