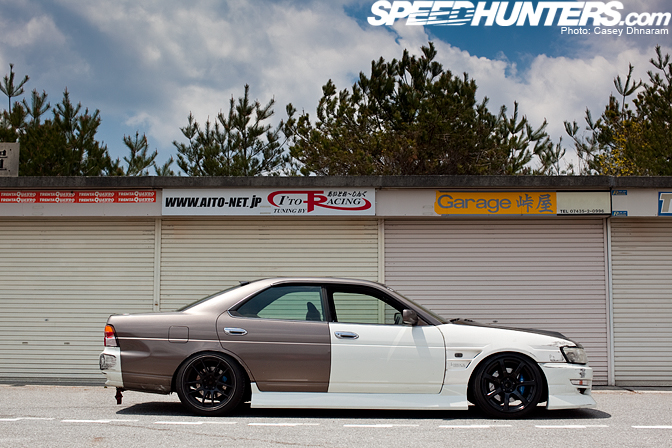 Amongst all the turbo charged vehicles I came across at Meihan Sportsland, this mismatched C35 Laurel was one of the cars that really caught my eye. It's owned by a young fellow by the name of Tatsuya Fukui, who is the Subsection Chief in the Manufacturing Department for RS*R.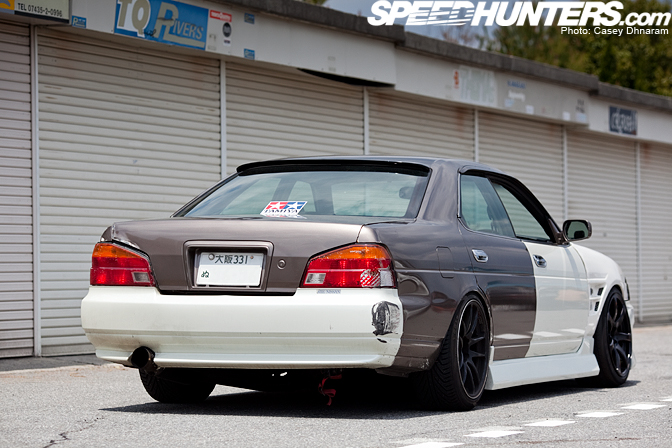 One of the reasons why I was so hooked on shooting this particular car was that there aren't many new Laurels that get driven at drift events these days; they tend to be the older C33 models. This current one is a 1998 C35 Club S which has been resprayed Mitsubishi Airtrek brown… well parts of it anyway.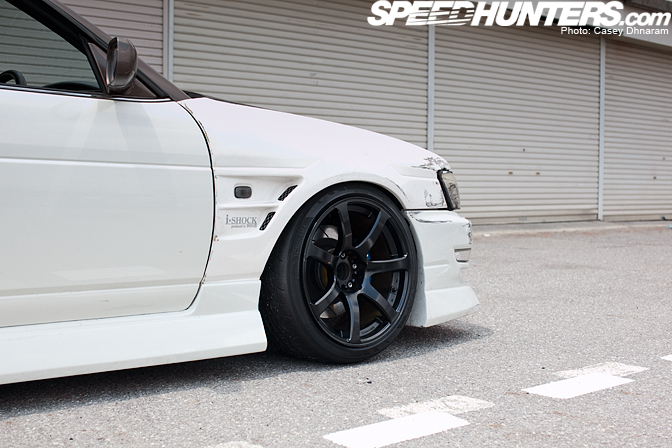 Obviously wheels play an important role in a car's appearance, and Tatsuya decided that his Laurel show have a set of Work shoes. Up front are the gloss black XT7s, measuring 18×9.5-inch with 235/40 Advan rubber.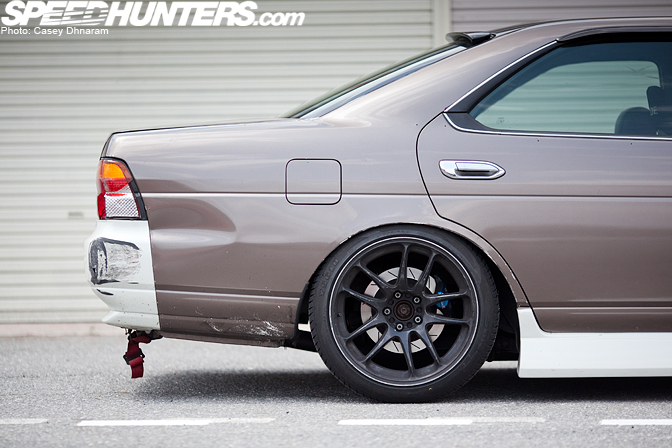 The rear wheels will look no doubt be familiar to you: CR Kais that share the same width, offset and tyre size as the front pair.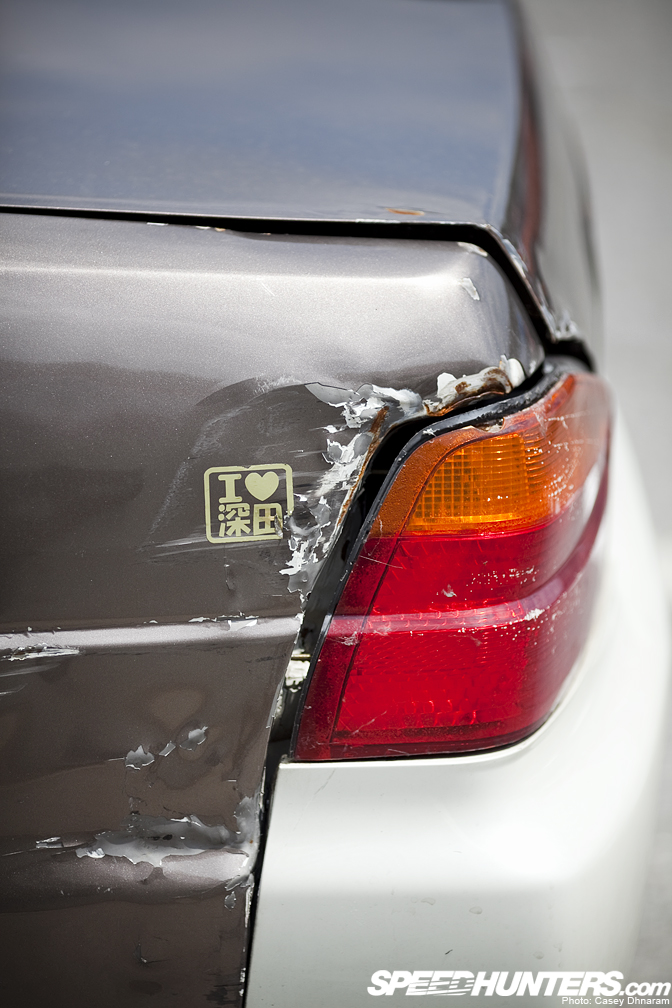 Of course, being a grassroots drifter means the car has a few marks and dents. But hey, that's part of the learning process right?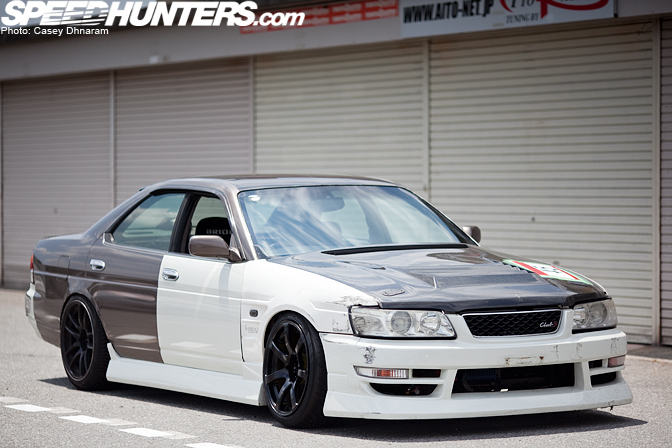 The C35's rear bumper remains standard while the front and rear aero have been changed to a Big Win body-kit and D-MAX front fenders.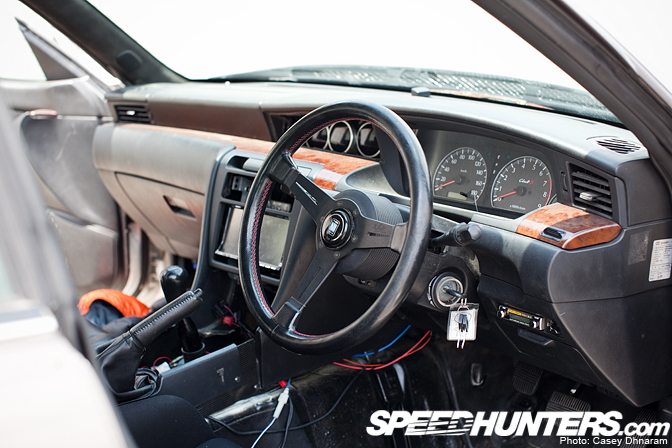 Speaking of the interior the insides don't quite look as clean as what you'd expect a four-door sedan to be. What would a drift car without a 360mm Nardi Classic steering wheel?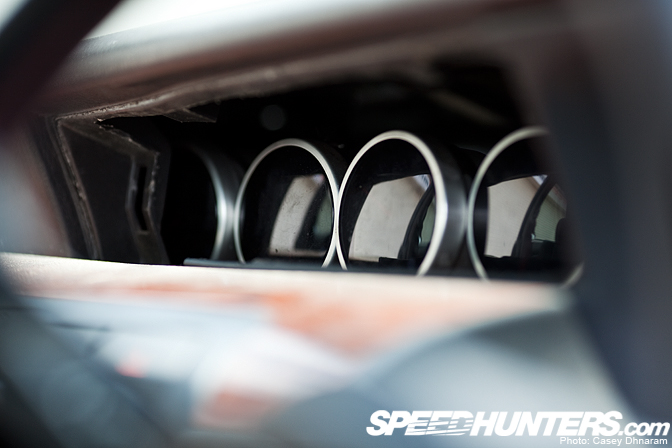 Let alone a full set of Defi gauges to keep an eye on all the important things.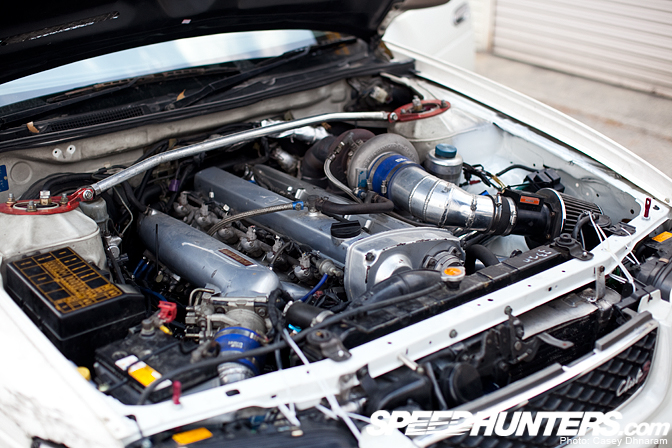 The Laurel's factory engine has been retired and taken over by this Nissan RB25 with a single turbo conversion. I bet you weren't expecting this!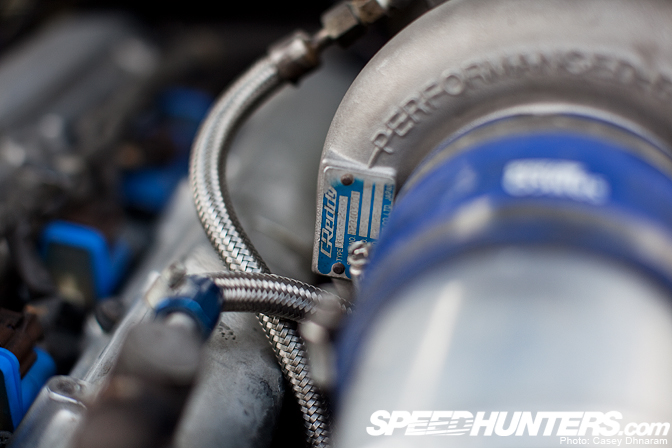 Thanks to a Trust TD-06 25G, the 2.5 litre pushes out an aggressive 460ps. Of course the turbo doesn't magically pull that kind of power figure from nowhere, and the RB25 also features Tomei camshafts, Nismo 555cc injectors and A'PEXi Power FC. As for the cooling, a Trust oil cooler and intercooler have been installed.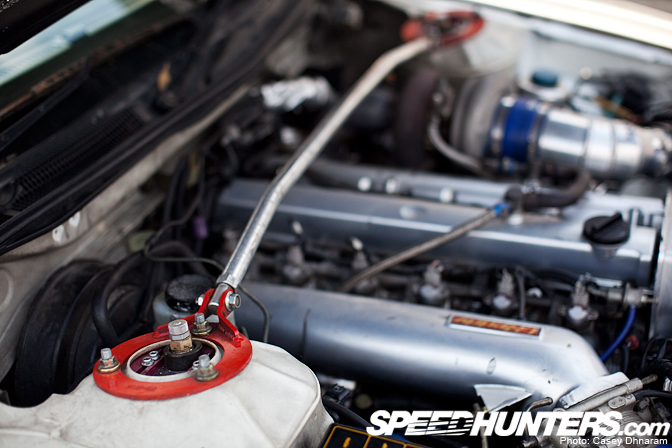 Suspension-wise Tatsuya has made himself some custom coilovers from RS*R.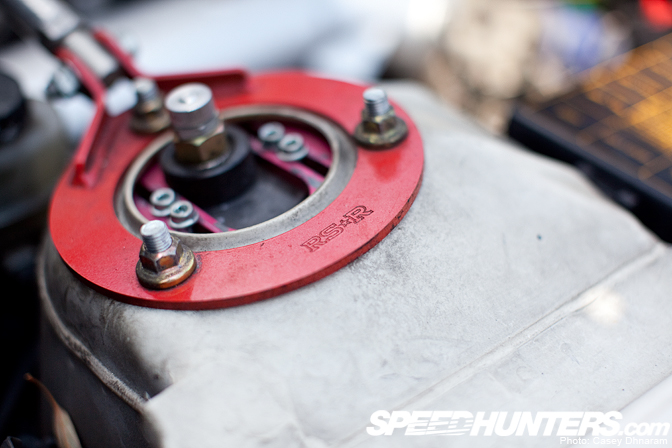 Not forgetting the RS*R strut brace which helps this big car be a little more precise on the track.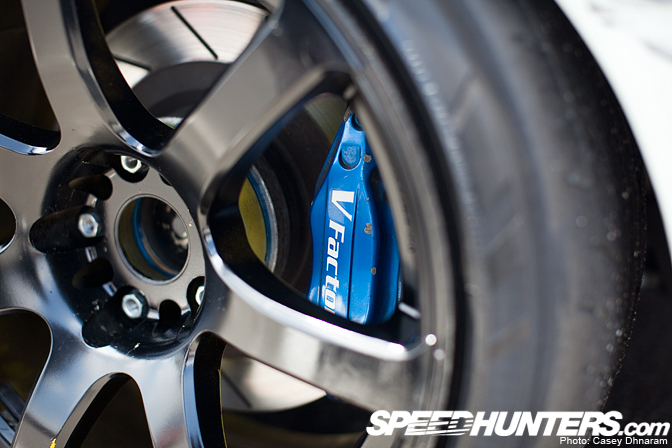 The front brakes have been upgraded to VFactory calipers and rotors.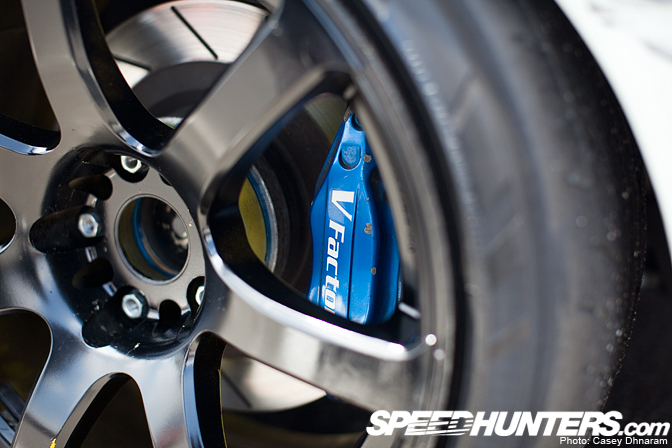 The car may be mismatched but I'm sure it will look good once all the aftermarket aero gets a fresh splash of paint, but for now the car still looks mighty tough on the track. And nothing beats a 4 wheel lockup!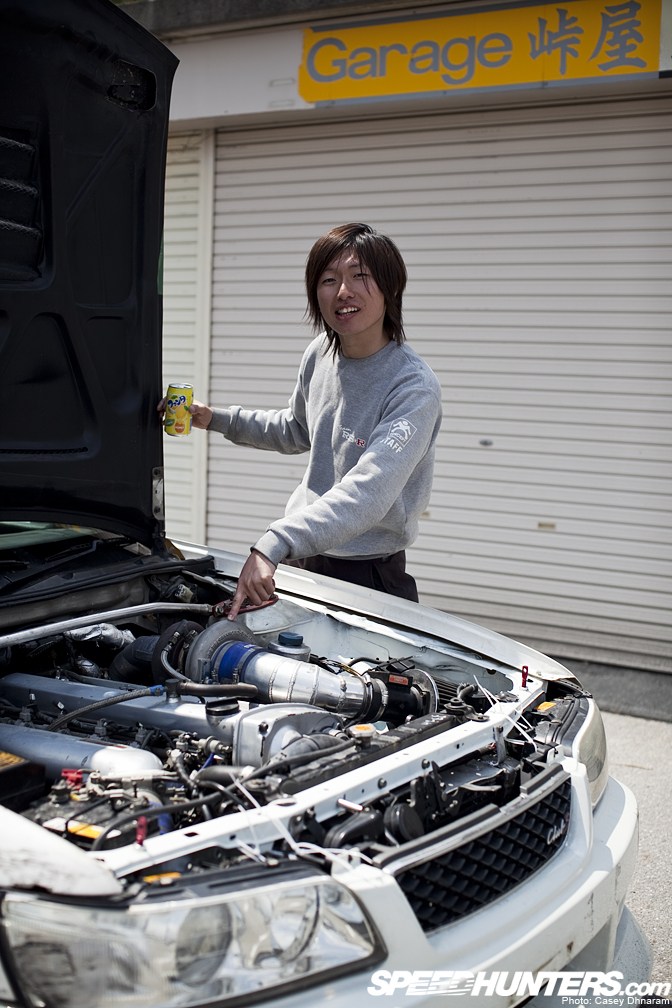 Finally a shot of Tatsuya Fukui, a true drifter at heart, standing by his trusty Laurel. I'd like to thank Tatsuya for his time and effort and allowing me to shoot his car.
-Casey Dhnaram