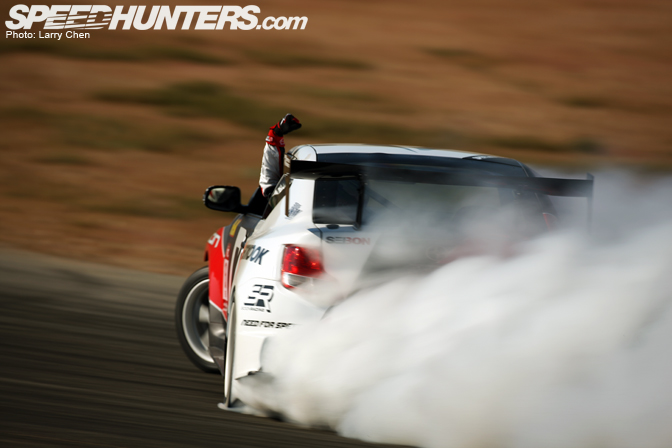 "This car is fun to drive!" That was the first thing Fredric Aasbo said when he pulled his helmet off, having just completed the TNFS Scion tC's shakedown test.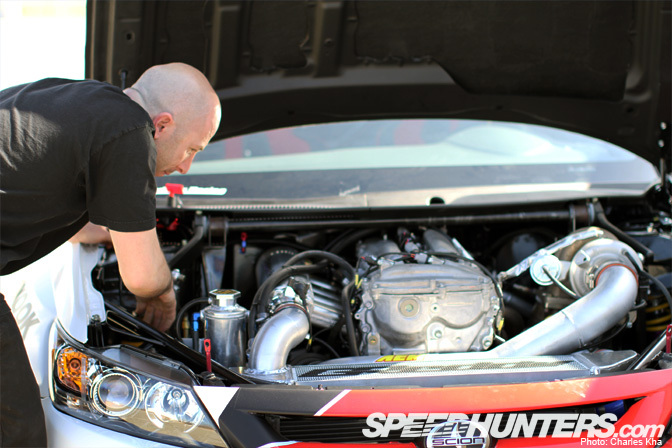 The location for today's test was Willow Springs International Raceway. This was the first time the new Scion – which was a ground-up build by the Papadakis Racing team – has turned a wheel in anger. Although tensions were high, Stephan was surprisingly calm…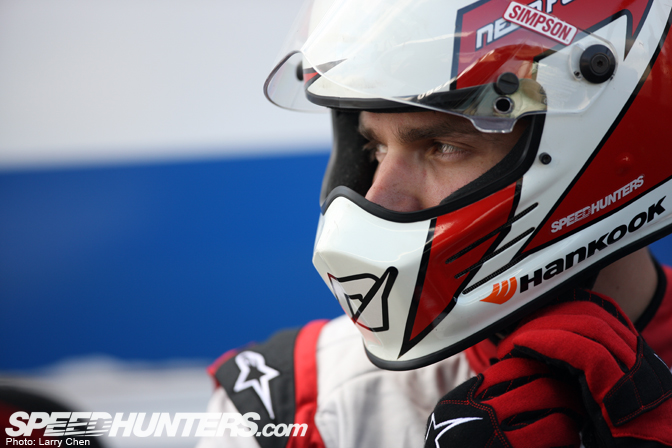 …While Fredric was champing at the bit to get behind the wheel.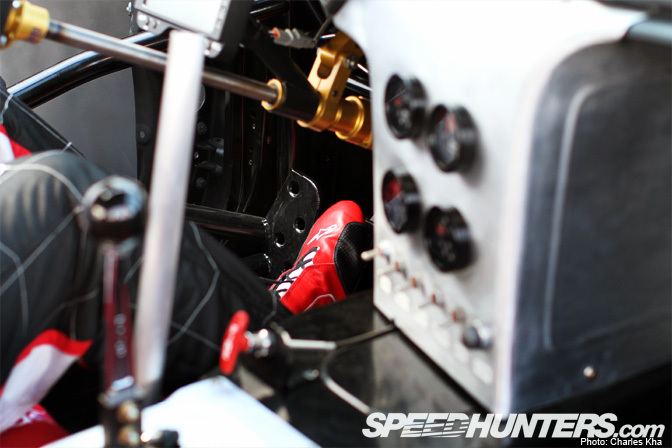 Fredric's been heavily involved in the Scion's build, with his focus on making the transition from his Supra to the Scion as seamless as possible. One area he spent a lot of time learning was how the Scion's clutch and transmission behaved.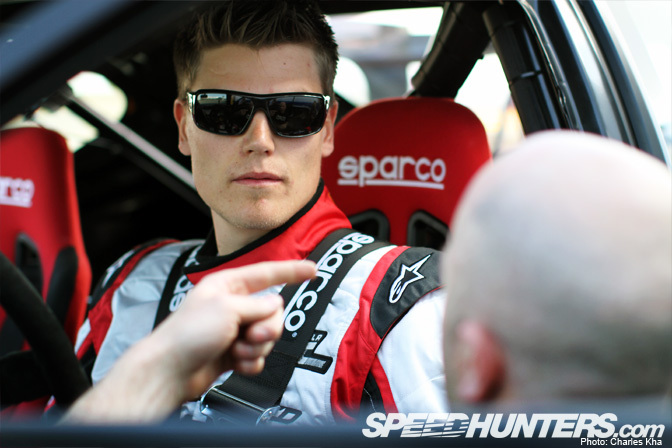 A lot of feedback was exchanged between Fredric and Stephan. A new driver and a new car is a huge hill to climb, but the team made some really positive progress during the session.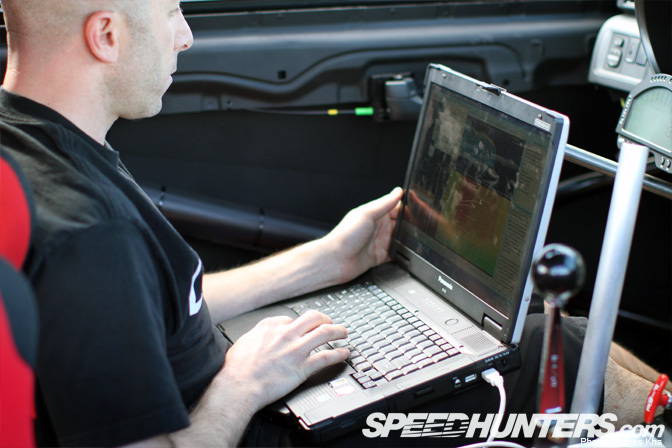 There were some minor gremlins that were addressed, but the Scion was able to hit the track regularly to give Fredric as much seat-time as possible.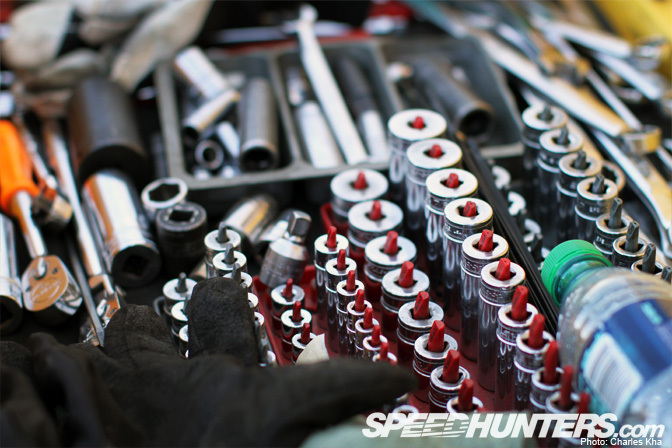 The crew had all the necessary tools on hand, but thankfully there were no major issues that required their use!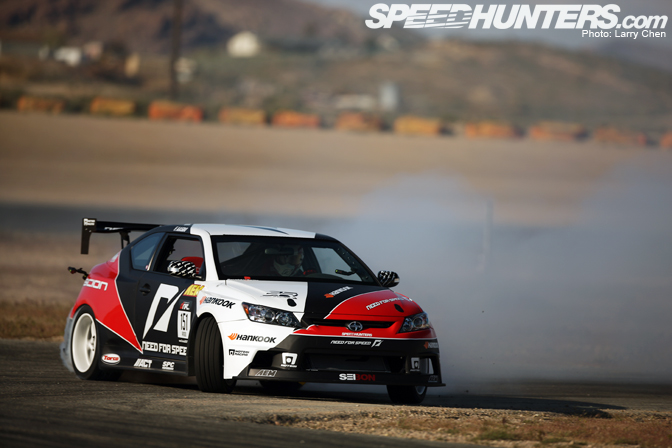 After a few shakedown laps to make sure everything on the car was running right, it was time to kick the Scion sideways. From the sidelines Fredric looked very comfortable in the driver's seat.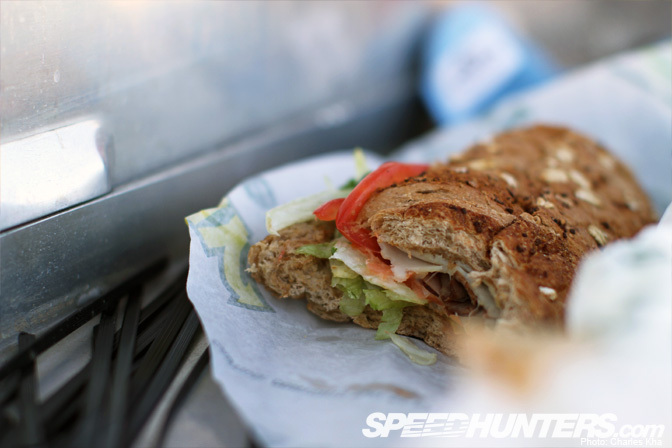 Racing first, food second. The team made the most of the track time, meaning that lunch was relegated in favour of dialling the car in.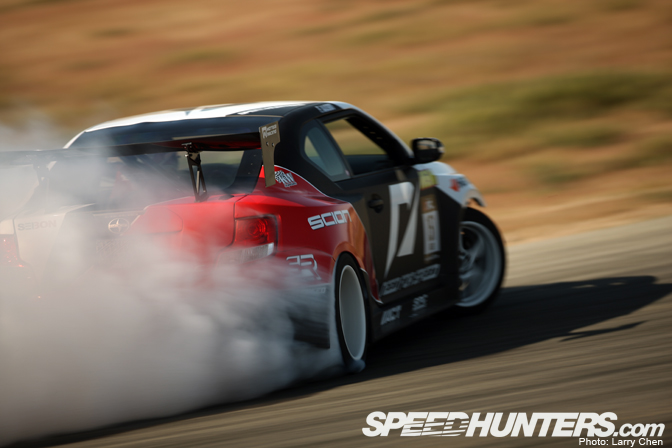 Both Stephan and Fredric agreed that this was a successful shakedown. The team is already back in the garage working on some improvements from what they learnt today, before the cars are brought down to Long Beach tomorrow afternoon.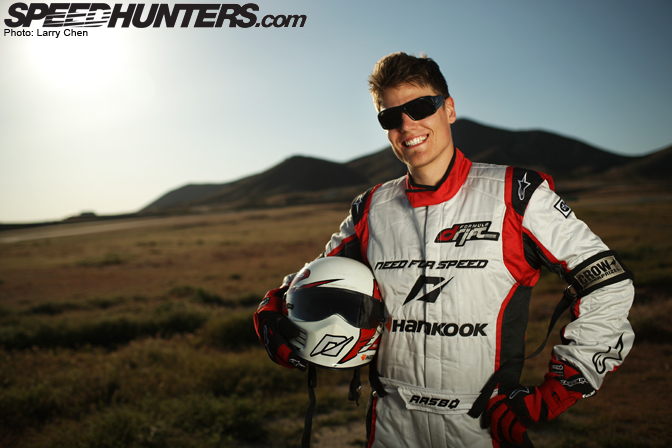 Fredric's all smiles!
– Charles Kha
Photos by Larry Chen and Charles Kha