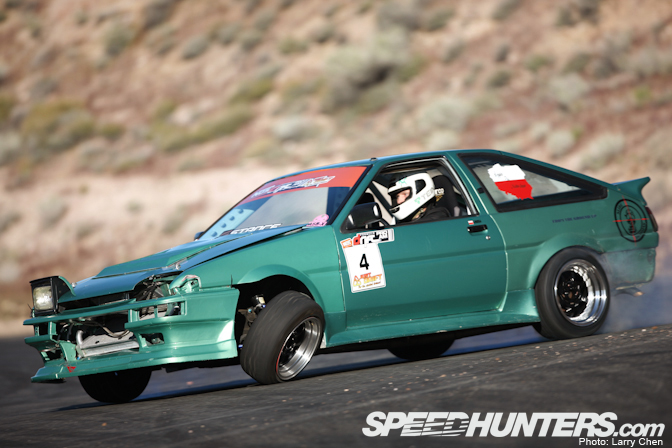 Top Drift is the largest Amateur drift series in North America, and one of the biggest in the world. Quite a few pros including Justin Pawlak and Team Need For Speed driver Matt Powers learned how to drift at Top Drift. The three highest finishers from the season earn a full Formula D license and the top eight finishers get invited to Pro-Am Nationals in Iriwndale.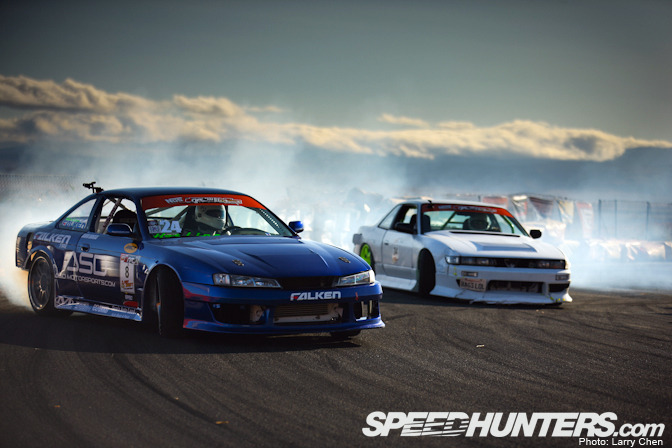 Dave Briggs came all the way from Canada to battle it out. However, Dave got knocked out in the top 8 by Southern Californian native, Nieko Gunther. I know we will be seeing more of Nieko in the coming years.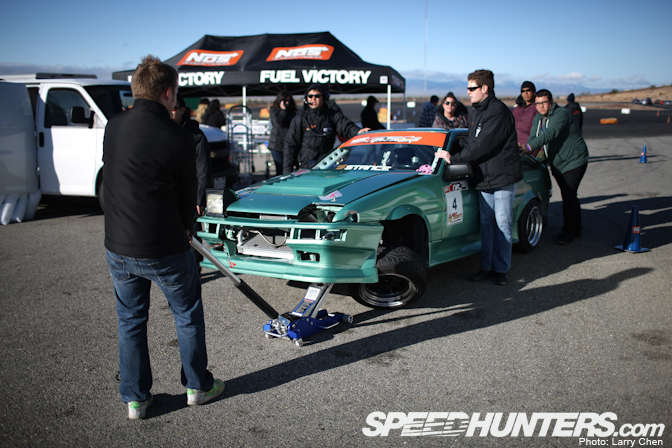 It was a huge upset when Luke Pakula's SR20 powered AE86 decided to transform into a "Back to the Future" hover car. Luke was a good contender for the 2011 Championship.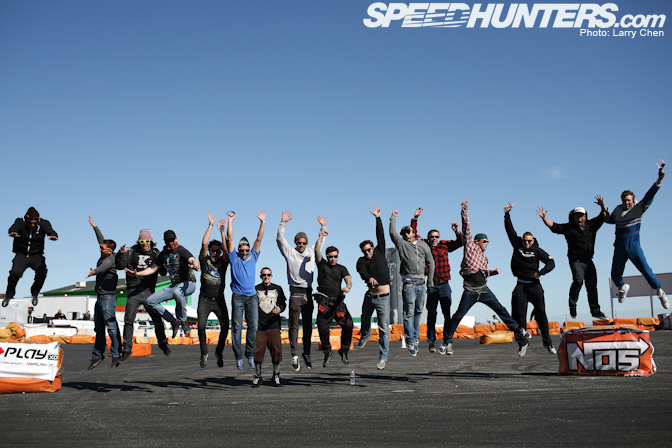 This is the future of drifting. 16 top qualifiers out of a field of 50 drivers who signed up for round one.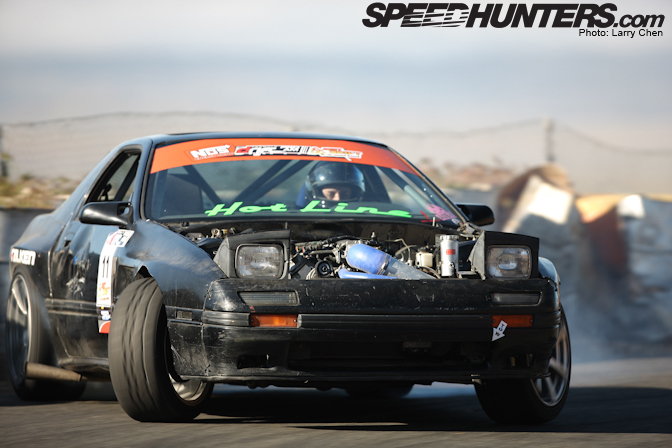 Ryan Clemens ended up in the top 4 with his function over form LS powered FC RX-7.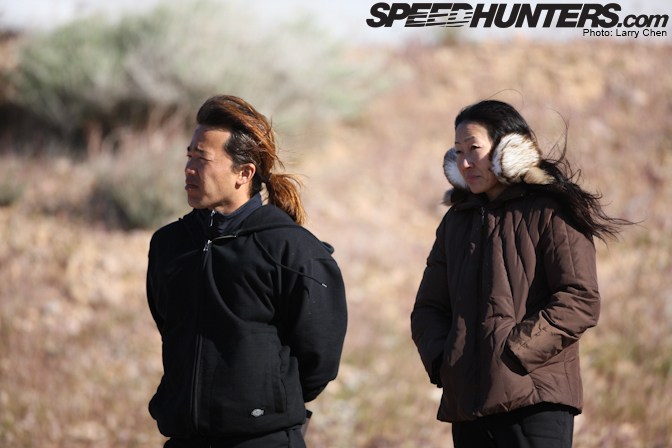 Top Drift judge Taka Aono watches the drivers during practice. Justin Pawlak, Henry Schelley and Charles Ing also help out with judging.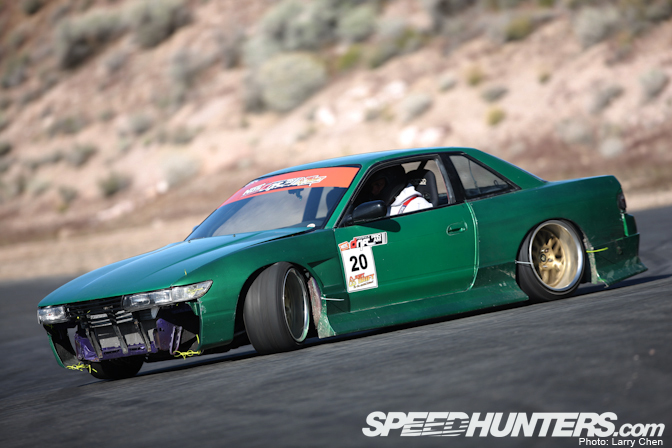 Ramon Hernandez is a Matt Powers in training with his similarly styled Silvia.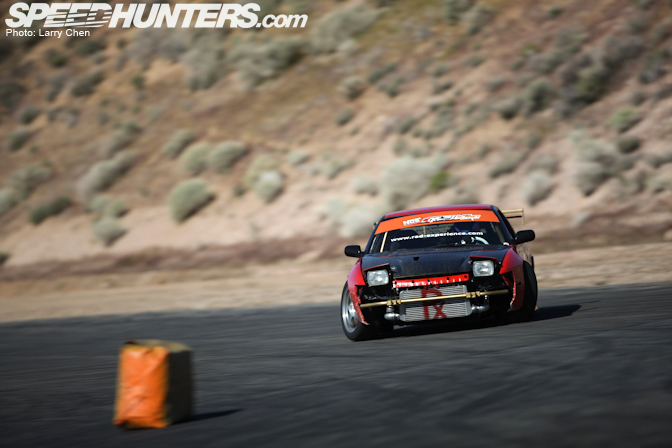 Ryan Fadera runs "Radical-experience" which is another drift program in Southern California.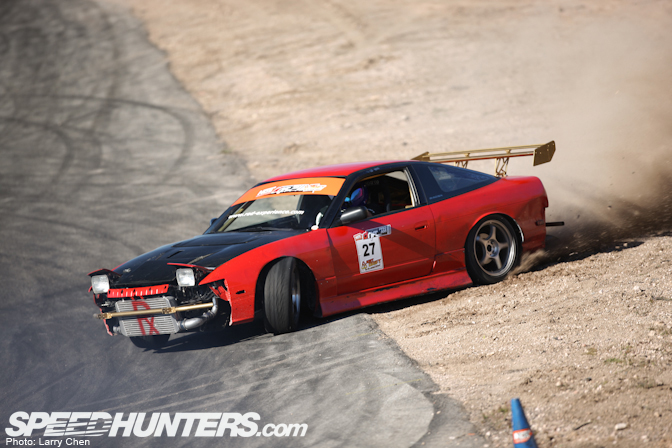 But he competes in Top Drift to keep his skills sharp.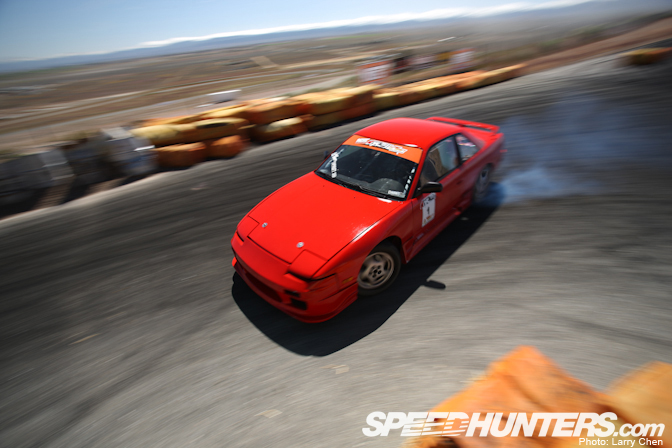 I love shooting at The Balcony because of the shack in the middle of the course. I can always count on the shack to provide a fantastic vantage point over the action.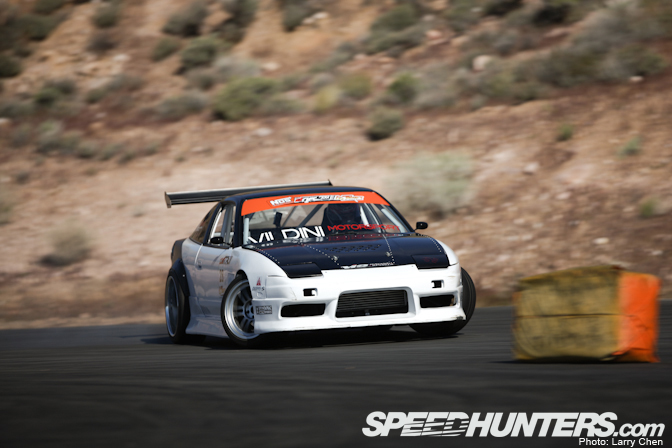 Alex Villabrille has one of the more prepared cars that were running. Unfortunately, he got knocked out by Top Drift Veteran Mickie Frial in the top 16.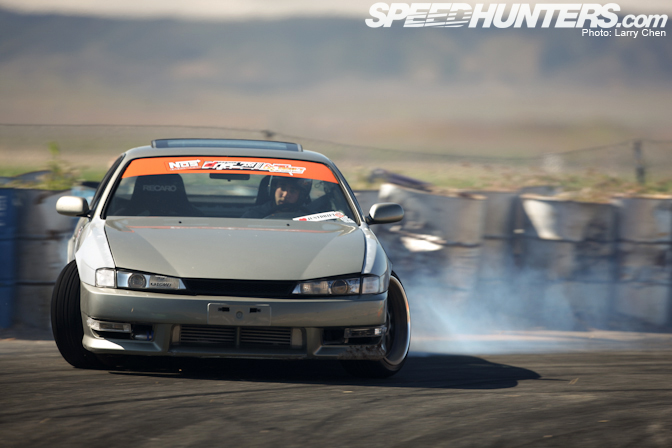 Adam Levi's car used to look so clean. But then he decided to do some hard drifting, instead of hard parking. Kudos to him!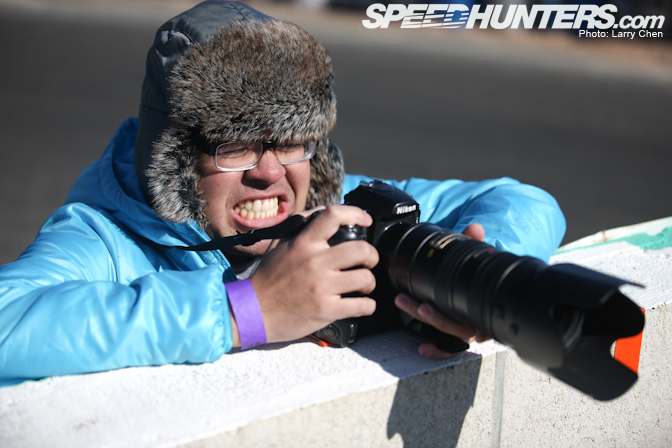 Members of the media were out in force braving the harsh weather, and strong winds.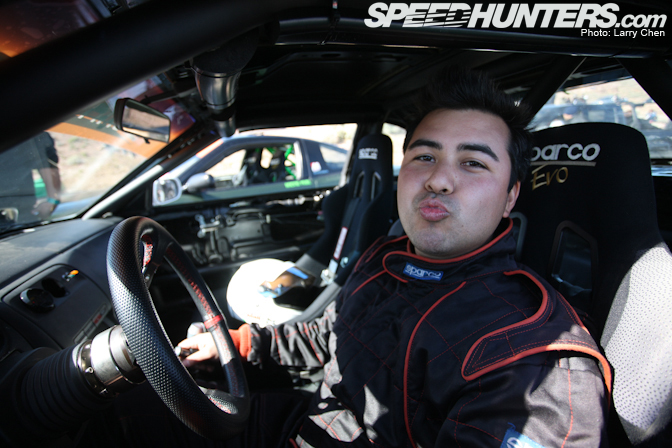 Rookie Formula D driver, Chris Licup, decided to bully the little kids in the Top Drift jungle gym with his mighty S14.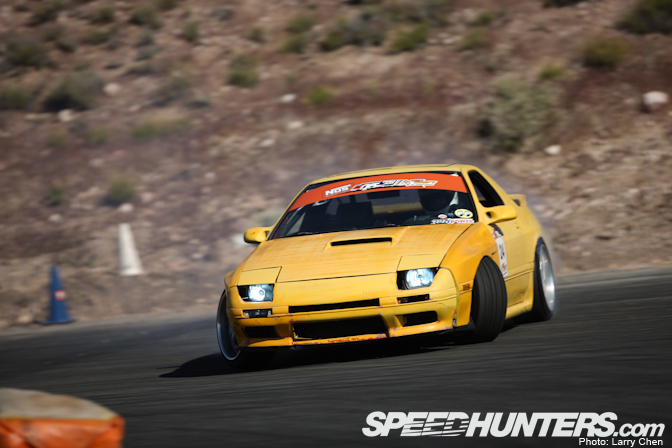 DJ John Jimison looked great driving his FC RX-7 all weekend.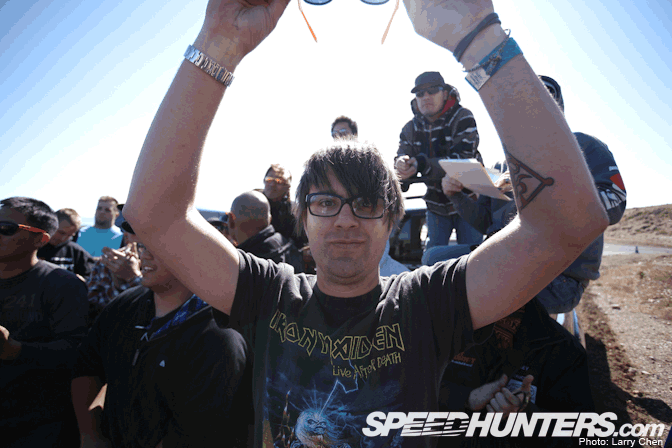 Practicing paid off because he qualified 6th out of 50 drivers. Deal with it.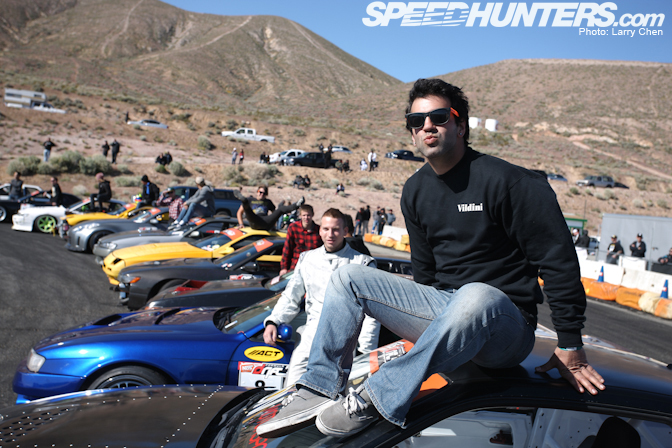 The top 16 driver introductions are a little different at Top Drift. You are required to break-dance on top of your car.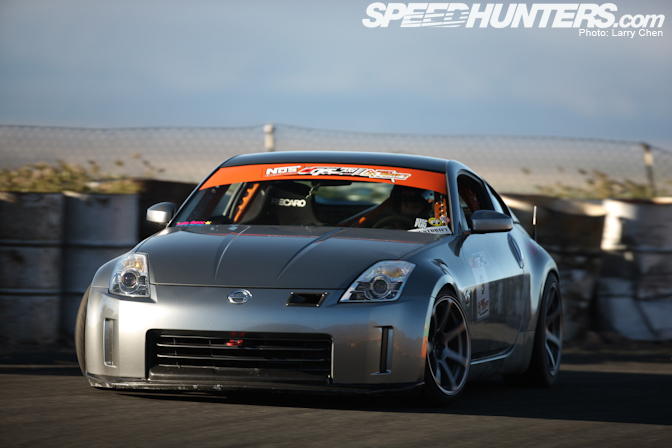 A very clean and simple 350z built by Jesse Vargas.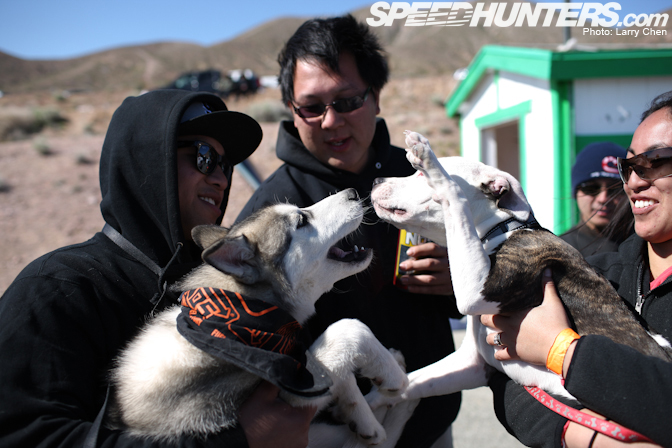 High five.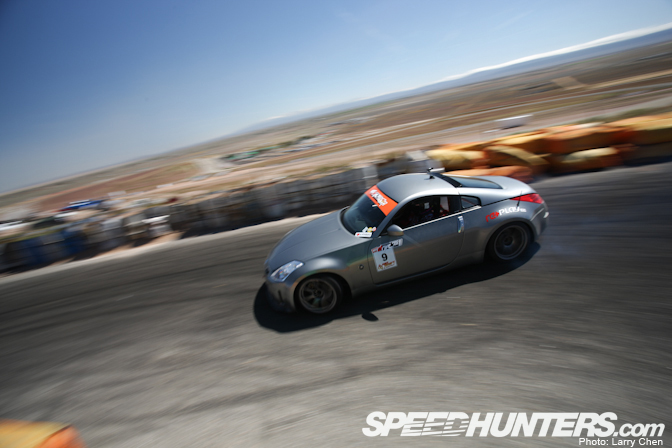 This was Jesse's first competition, and I think he did well considering he qualified 9th out of 50 drivers.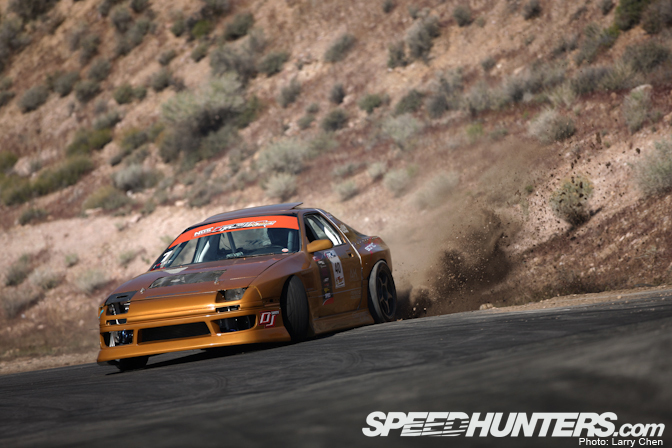 Daniel Kuo has one of the few FC RX-7s at Top Drift still powered by a rotary.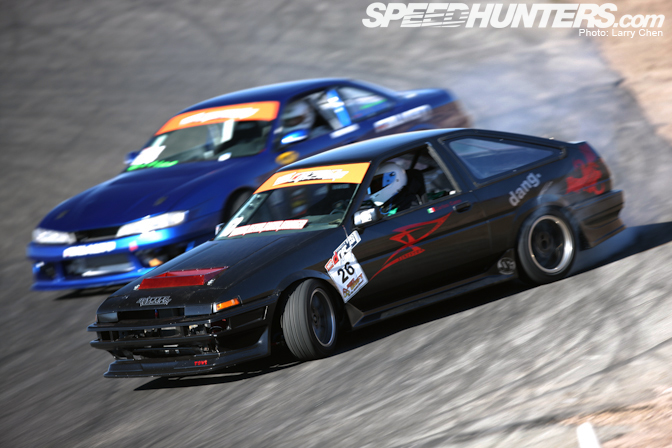 Carlos Cano wrecked bad at XDC Irwindale, but in true drifter fashion he fixed his his F20c powered AE86 in time for Top Drift.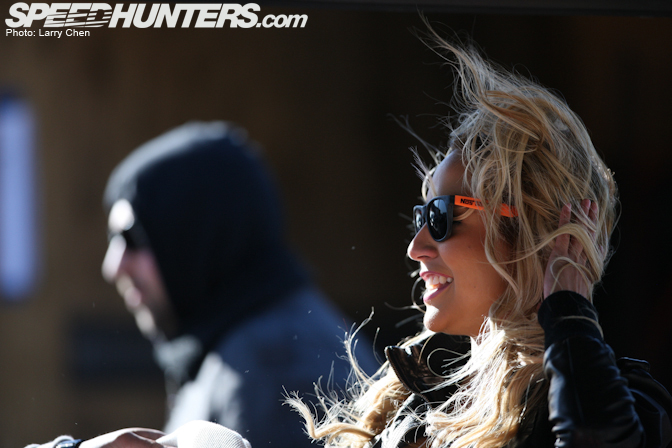 A few of the NOS models came out to join the party. They didn't mind the wind one bit.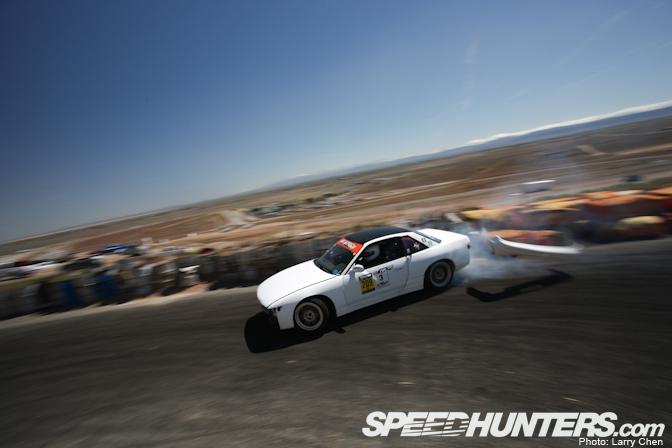 Its a good thing these guys know what they are doing because there is a cliff on the other side of those barrels.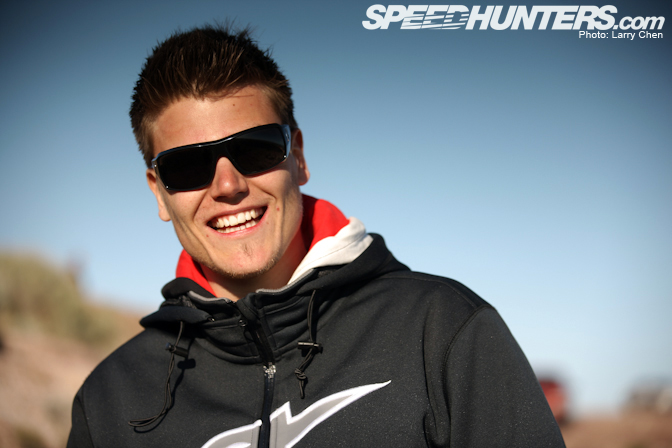 Even the new Team Need For Speed driver Fredric Aasbo came by to scout out his future opponents.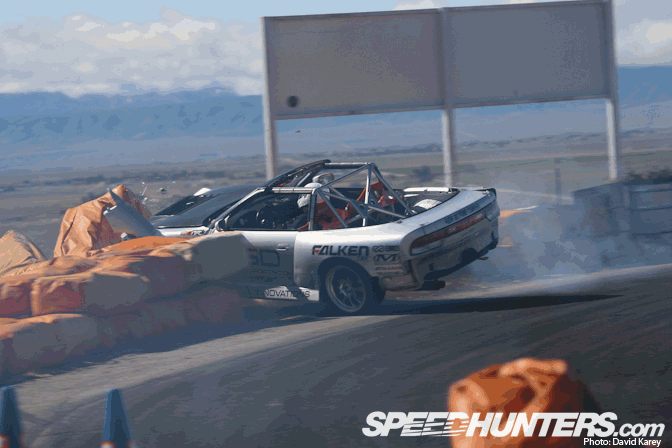 Josh Chang decided to go bowling with his LS powered S13 right before qualifying.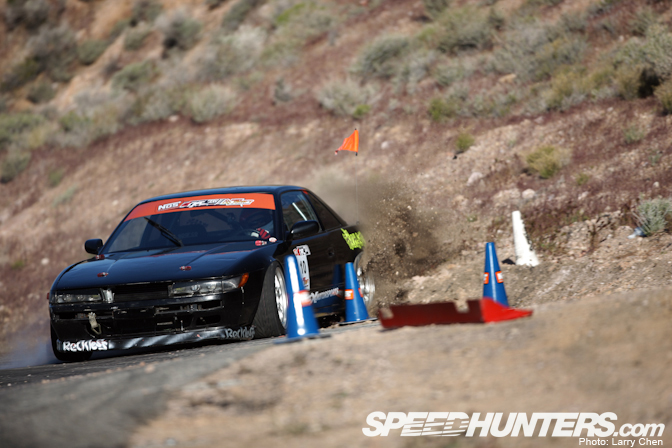 Ryan Bell had amazing runs all day, and he was nice enough to do some free landscaping for Willow Springs.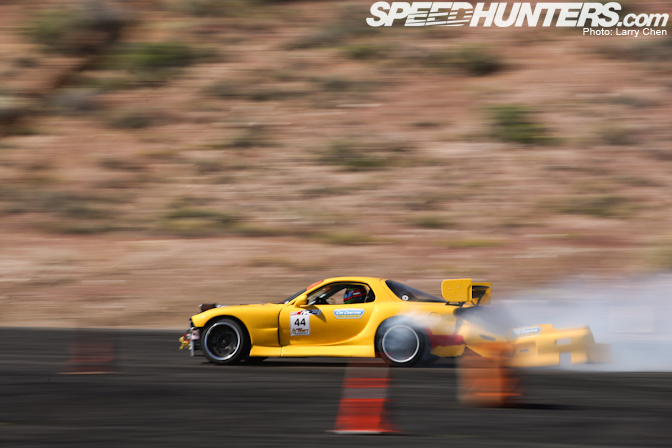 Jim Guthrie came all the way from New Mexico to show off his powerful banana.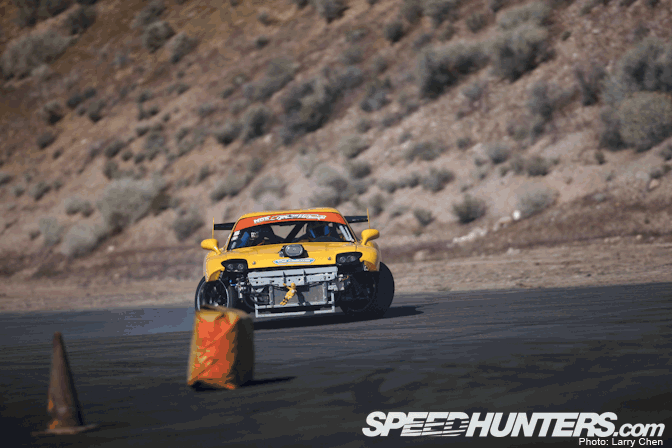 Jim was very lucky that his car came out of this crash relatively unscathed.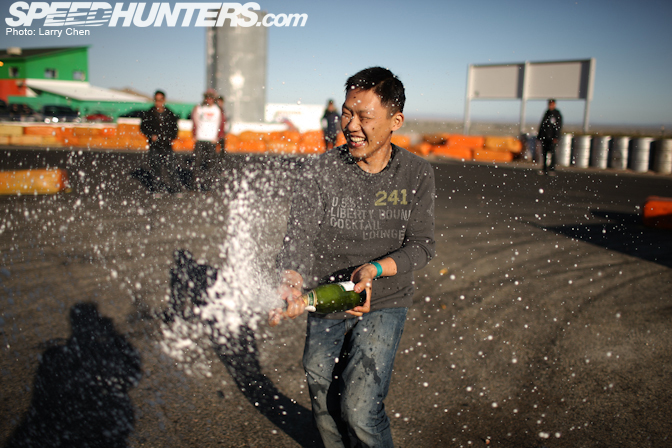 Jason Kim was very happy to win 2nd place. He even thought it would be a good idea to buy me a brand new camera.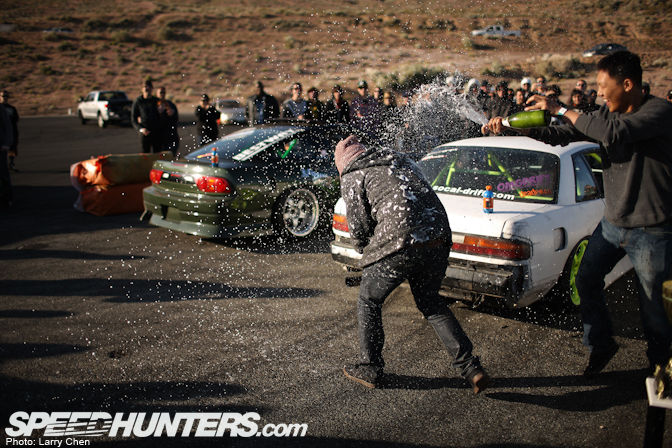 Nieko Gunther took 1st place. Which also makes him the highest finishing rookie, so he gets a free set of Maxis tires.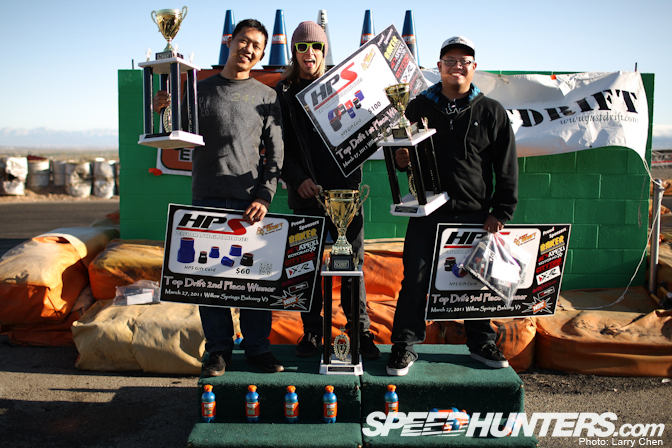 2nd place goes to Jason kim in his 13B powered AE86 and 3rd place goes to Palmdale local Mickie Frial in his 180SX. The 2011 season of Top Drift presented by NOS energy drink was an absolute blast to cover. I am looking forward to see which up and coming drivers will earn their Formula D licenses in 2011.
- Larry