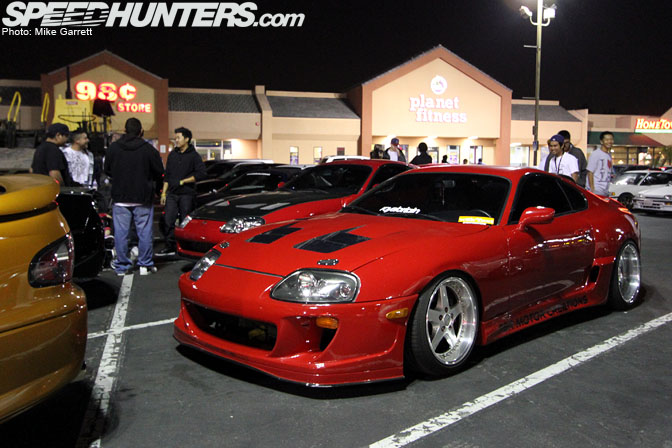 Earlier this month we put out a question on the Speedhunters Facebook asking about car meets happening in Southern California. One meet which a number of people said would be worth a look was the bi-weekly event at M&M Donuts in Anaheim. On Sunday evening I packed up the camera and drove over to Anaheim to check it out.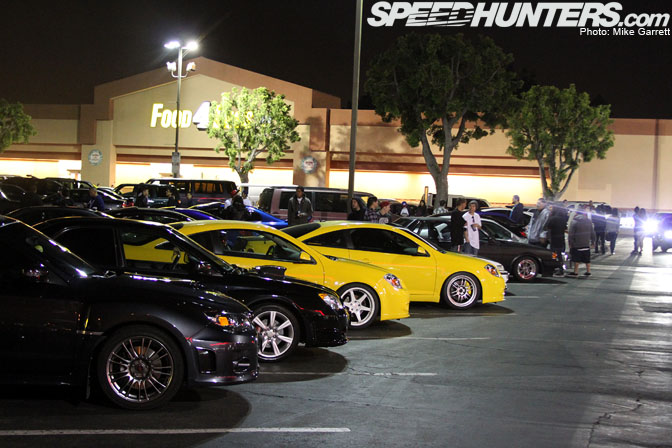 I had no idea what to expect really, and I arrived in the shopping center at Euclid and Katella to find the parking lot full of cars and people. It seems that word of this gathering has spread quite quickly.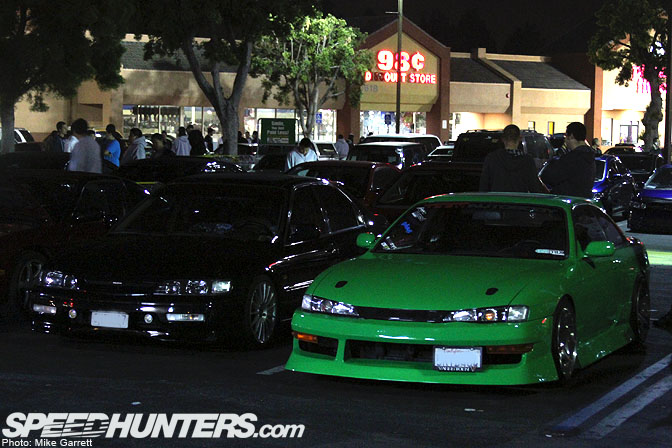 All sorts of cars had come out for the night, with vast majority of them being Japanese imports.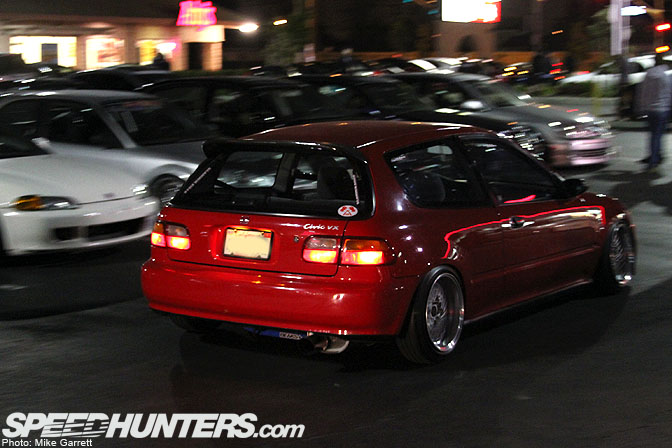 As you might expect, the Honda guys were out in full force. Some of the cars were of "questionable" quality, while others were quite nice.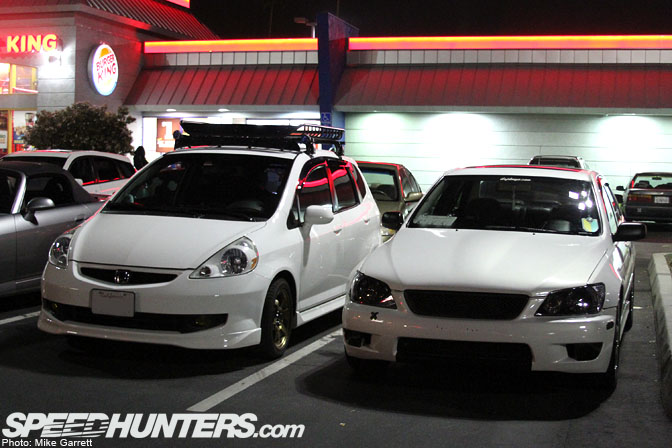 The whole area around the meet is filled with restaurants so there's plenty of opportunity to grab a bite to eat and hang out for a while.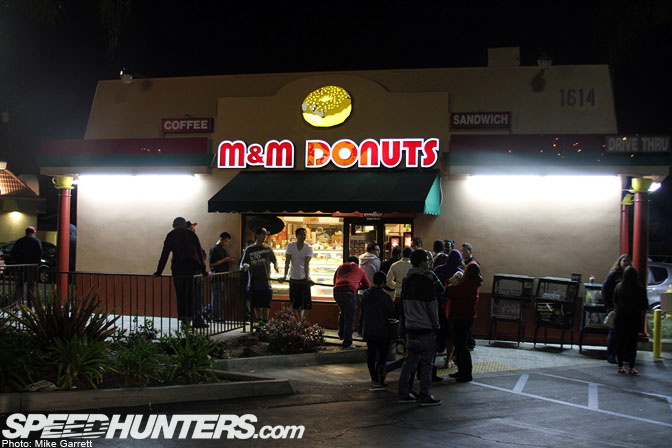 The most popular stop by far was the donut shop. Word had it that the wait for some of M&M's signature blueberry donuts was an hour or more…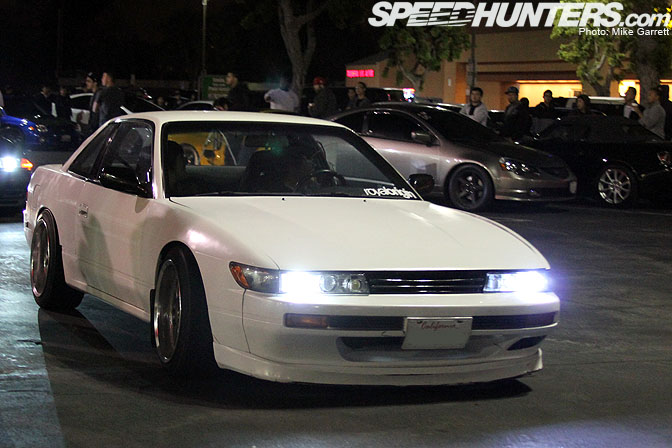 Throughout the evening, the cars kept and coming and going. With Facebook, Twitter, and all the blogs out there – word of a meet like this spreads fast.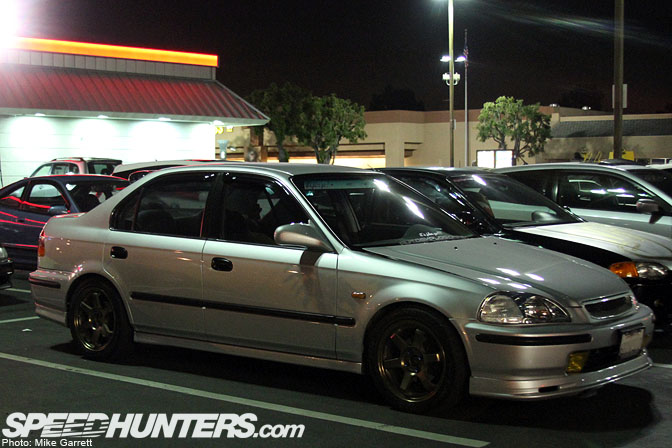 This four-door Civic in full JDM theme -was another one of the many Hondas that was out there.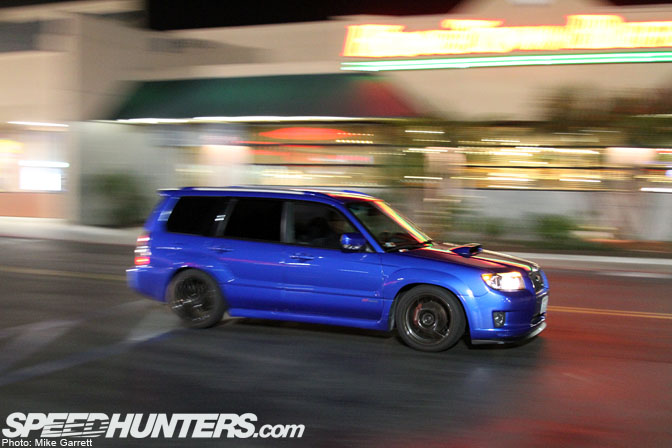 A fixed up Subaru Forester is something you don't see all too often around in the US. Looks like a nice STI clone!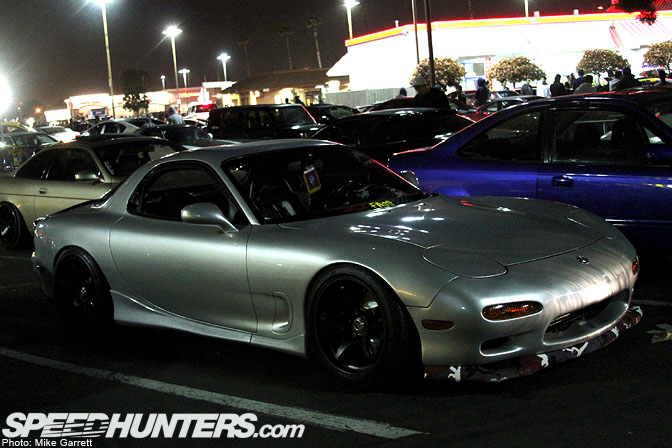 This FD3S had a pretty tough street-ready look to it. What do you think about that camo'd front lip?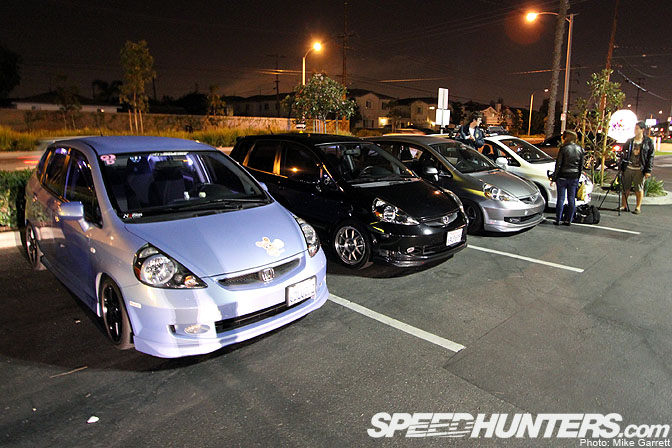 A group of Honda FIt owners took over one corner of the parking lot. I know first hand how fun of these cars can be.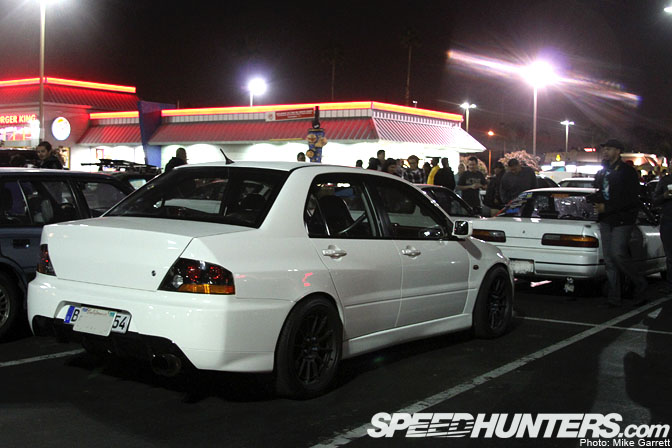 Tough looking Evolution sporting the wingless look. You can probably see by now the kind of variety that could be found at this meet.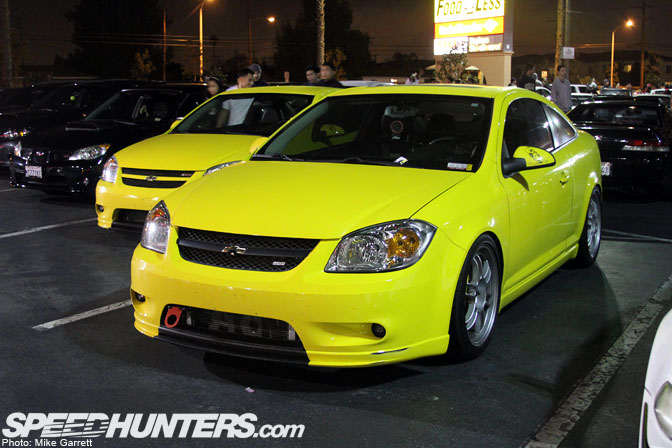 I'm not sure if any Chevy Cobalts have been ever been seen on Speedhunters before, but I'd say this one is worthy.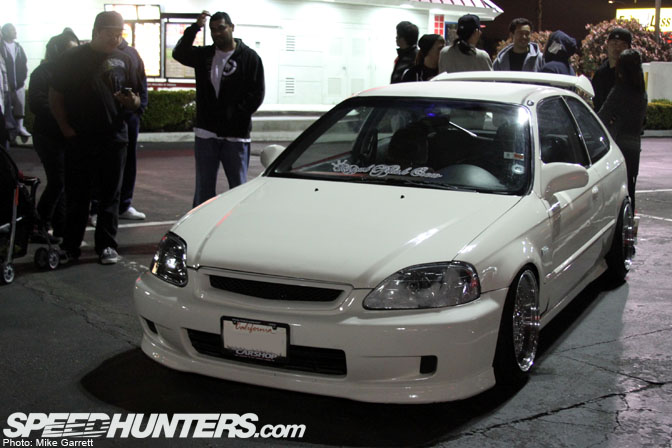 This stanced EK Civic was getting a lot of looks out there.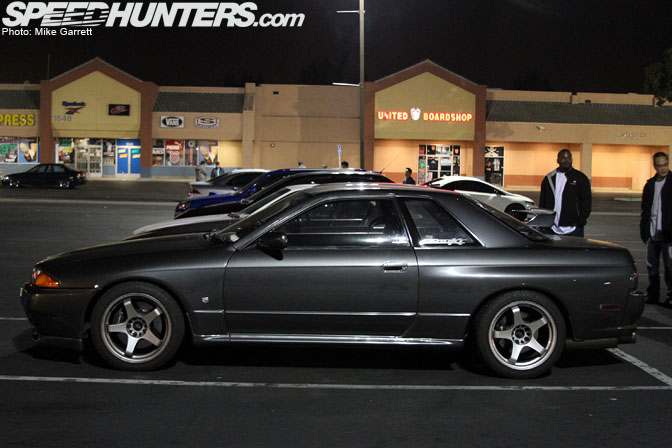 An R32 Skyline like this might not get much attention at a meet in Japan, Australia, or Europe – but here in California they still generate a huge buzz.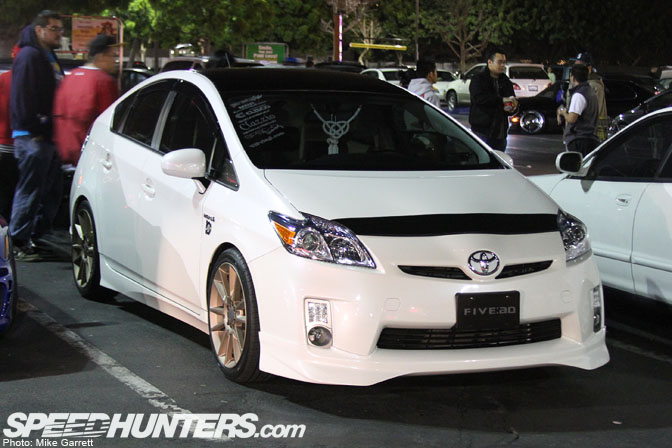 This Five Axis-tuned Prius was a bit different. Slowly but surely more tuned hybrids are starting to pop up in Socal. Obviously these are done for looks over performance, but it's still cool to see.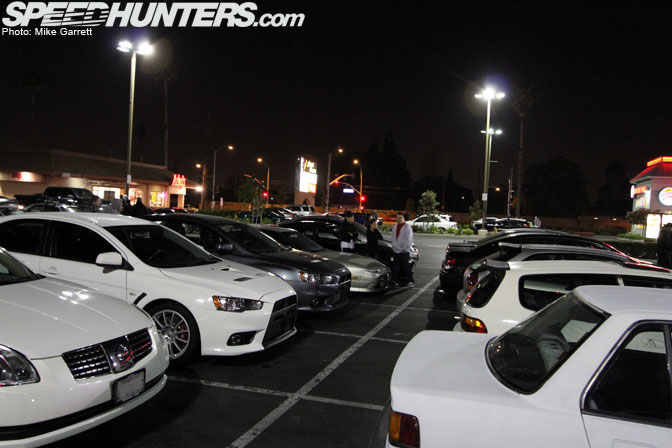 A couple of Evos, an S13, some Hondas and even some VIP cars can be seen here.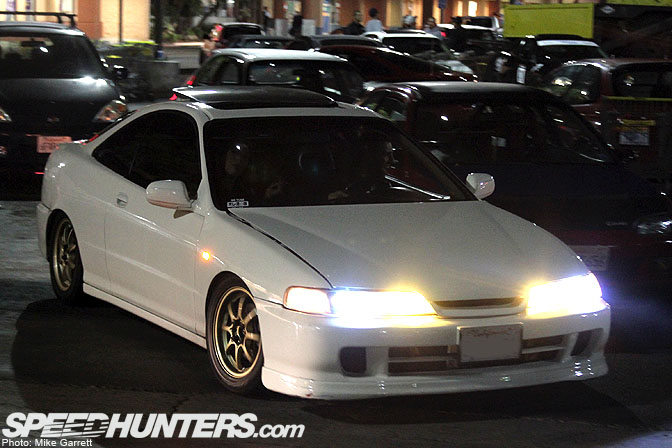 The JDM front end swap for the DC2 Integra is so popular here that sometimes I forget what the stock USDM face looks like.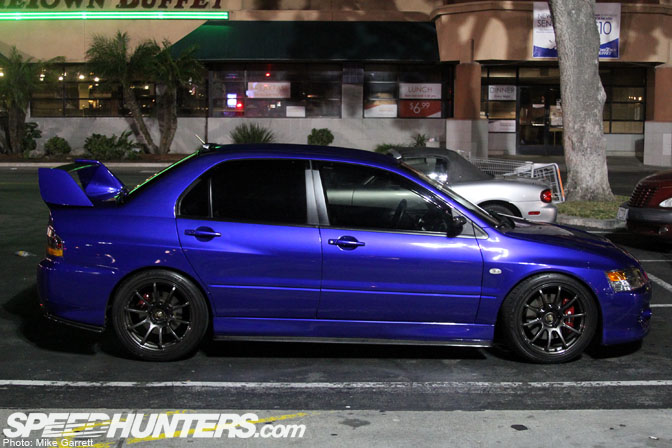 One more for the Evo crowd.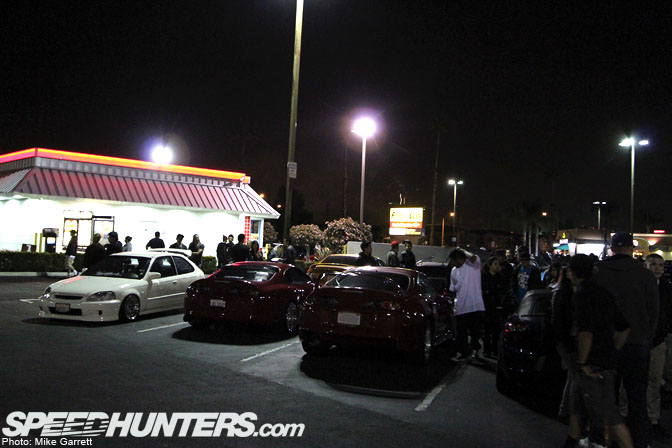 For the most part, everyone at the meet kept things civil and mature. Still, there are always a few people that use these meets and as an excuse to rev their engines, peel out, and do other childish things that give car enthusiasts a bad name.
It would be sad to see the actions of a few ruin things for everyone, and we can only hope that a couple immature people don't ruin what is otherwise a fun, relaxed environment for people to enjoy their hobby.
-Mike Garrett