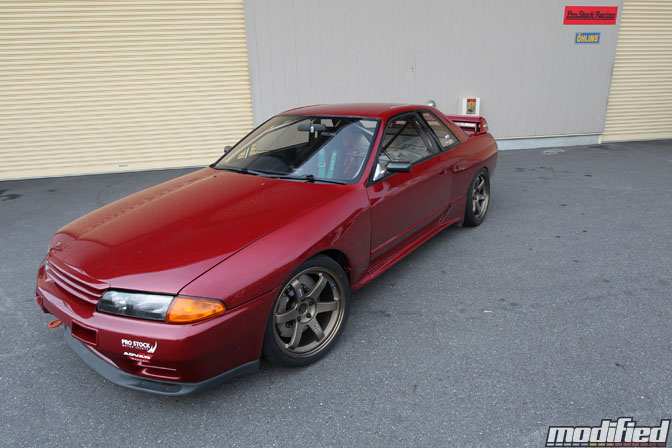 A purpose built race car is usually a sight to behold but in the age of livery and aero packages, the essence of a car in stock form is all but lost. However, everyone once in a while a perfect example of an unmolested stock appearing race car will come along and this R32 from Pro Stock is it.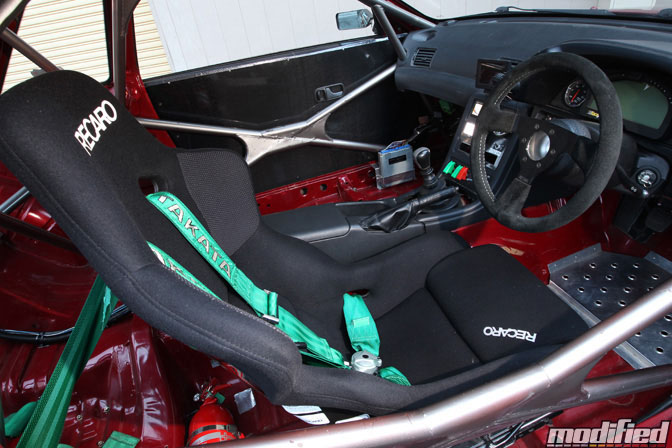 On the inside there's few things that remain untouched though, it's all business in here. A worthy note is that the stock ECU still remains and is the sole management controlling the engine, which normally wouldn't be a big deal.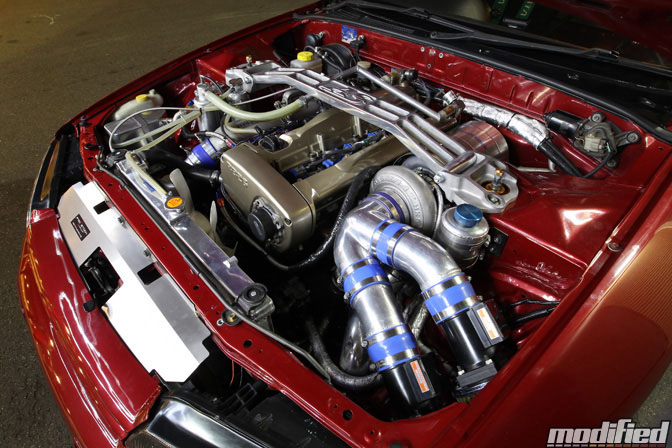 But when you consider the state of modifications done to the motor including an HKS 2.8L stroker kit and T04Z turbo, then you start to really appreciate the retention of the stock ECU.Pro Stock assures us that the ECU is worthy of dealing with the 720hp and 564 ft-lbs of torque that the RB26DET delivers. I bet you are asking why use the stock ECU when there are so many good aftermarket solutions? To show how far the stock ECU can be tuned.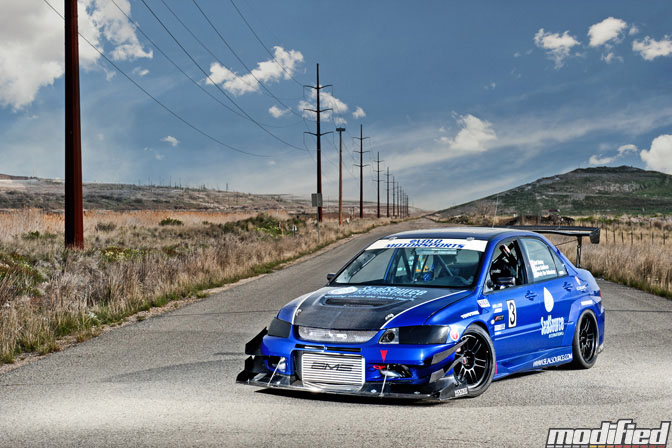 From North American soil, we showcase a rather exceptionally built and track prepped Mitsubishi Evolution VIII.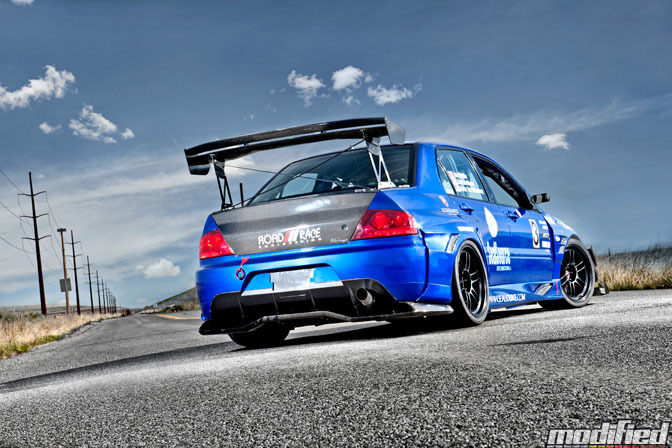 You can't help but be in awe of the aero package on this car, it looks fast just sitting there.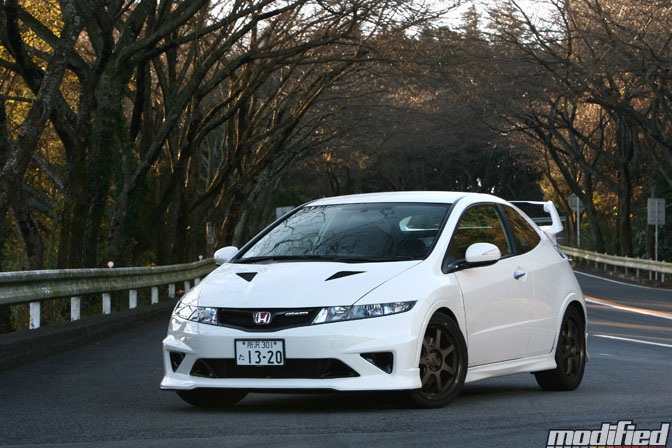 We jump back to Japan to let none other than Dino Dalle Carbonare take us for a ride in a Mugen Civic Type-R Euro that has recently been released in JDM land.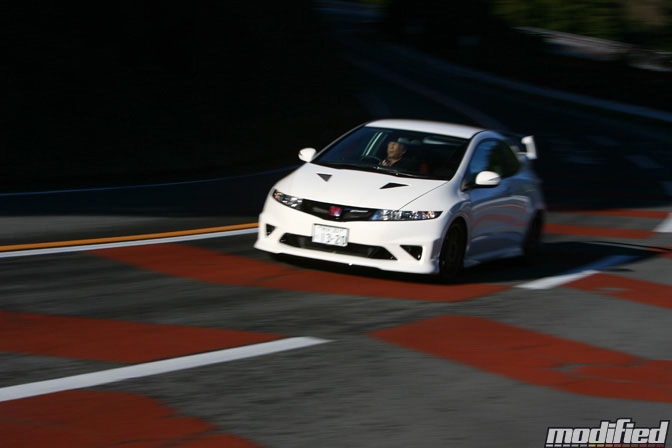 It's a shame that the Japanese always get the good and limited edition cars while we are left here pining for a chance to drive them, which sadly will most likely never happen.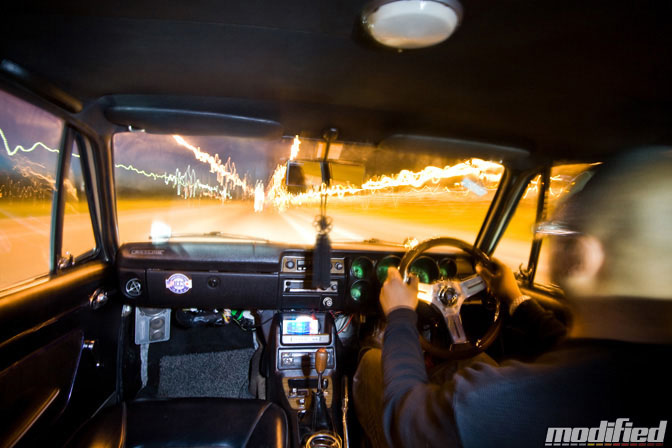 This is what it looks like inside a 1971 Skyline 2000GT, except instead of it being powered by the OEM L-series engine, it's equipped with an RB20DET motor providing plenty of get up and go.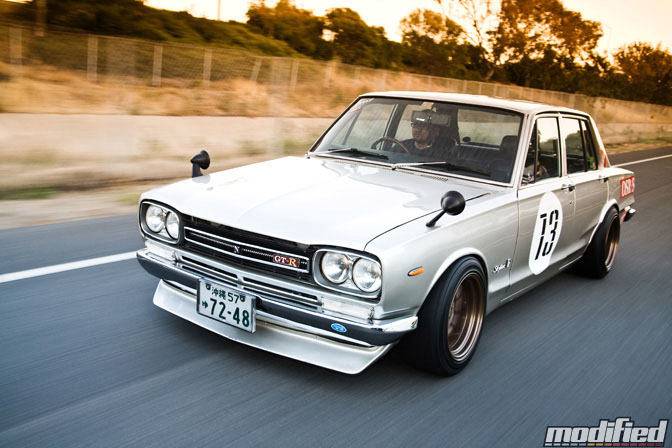 Despite the controversial engine, there's no doubt that we can all agree on the fact that the exterior looks perfect with the right stance and deep dish RS Watanabe wheels.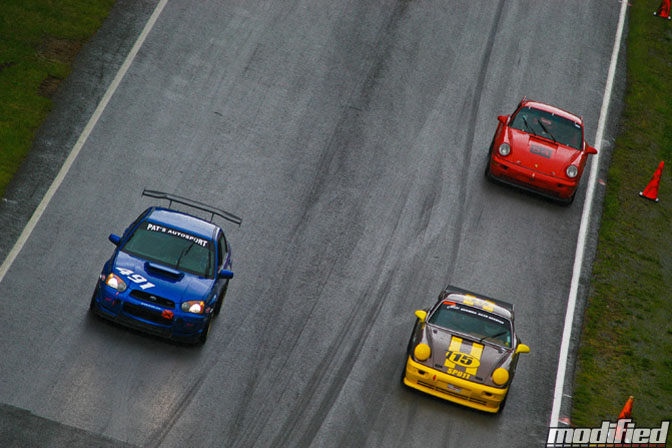 Life in the fast lane can be an exhilarating experience and thanks to Steve Clinton you can read all about his tale of racing his Subaru STI in the International Conference of Sports Car Club in the Pacific Northwest.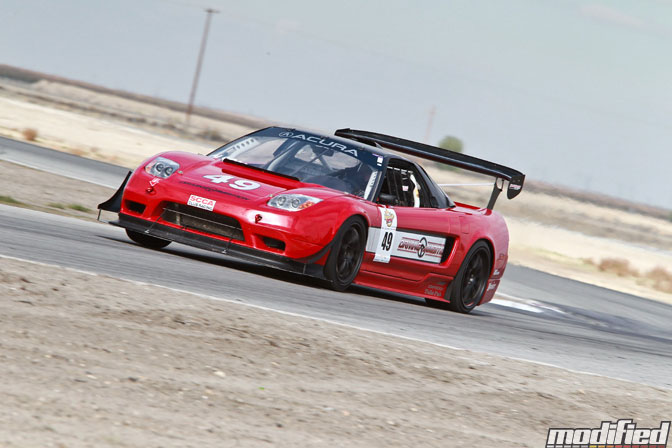 Our very own Super Lap Battle coverage showcases some of the fastest time attack cars in the country and how well they faired.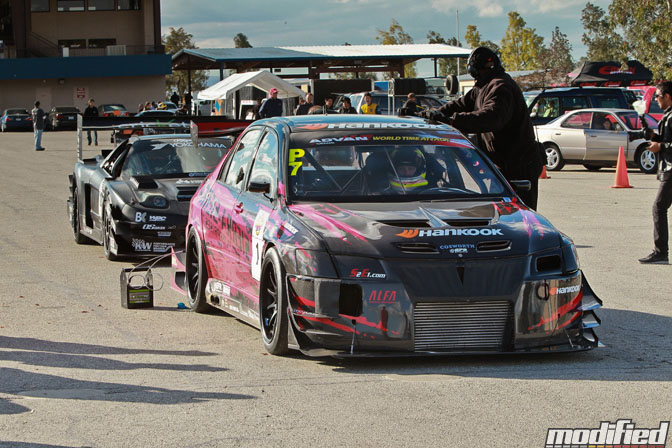 Including these two cars, the Sierra Sierra Evo and Factor X NSX, that were neck to neck at the event, both smashing the long-standing previous record set by the HKS CT230R Evo.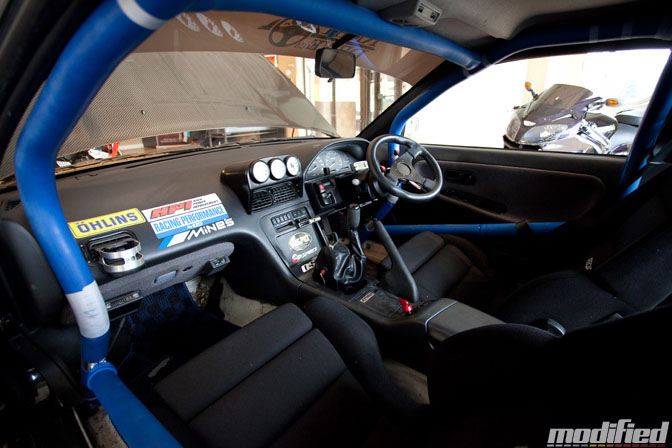 Right hand drive cars, we all want them here in North America but actually driving and registering them is another thing.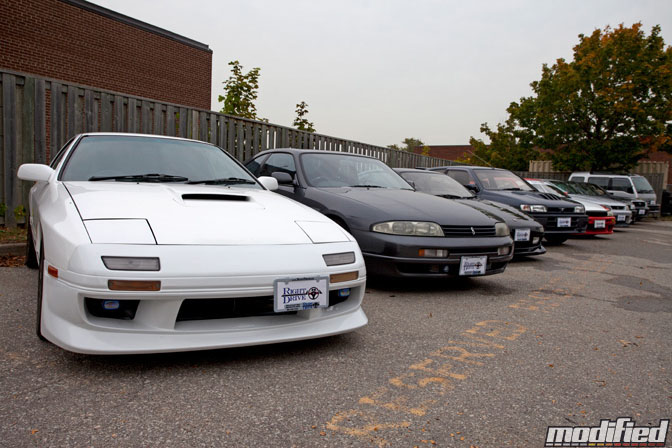 However, in Canada they are now becoming eligible for import under the 15-year rule and we take a better look at what it means to own and import some of Japan's mid 90's super cars.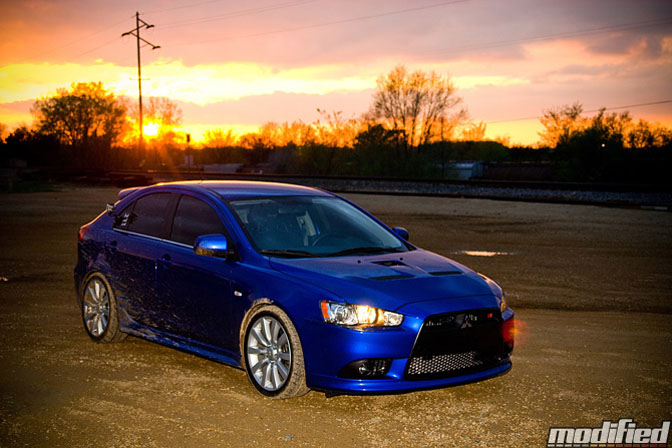 Ryan Gates updates us on what he has been up to with his Mitsubishi Ralliart Sportback project car.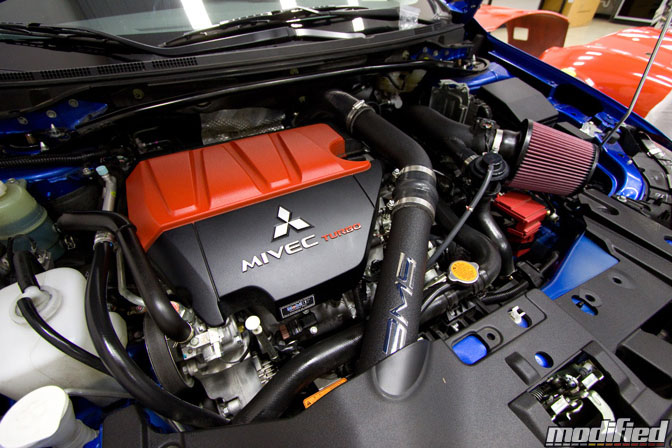 A whole host of go-fast goodies have been installed and the dyno results look to be very promising.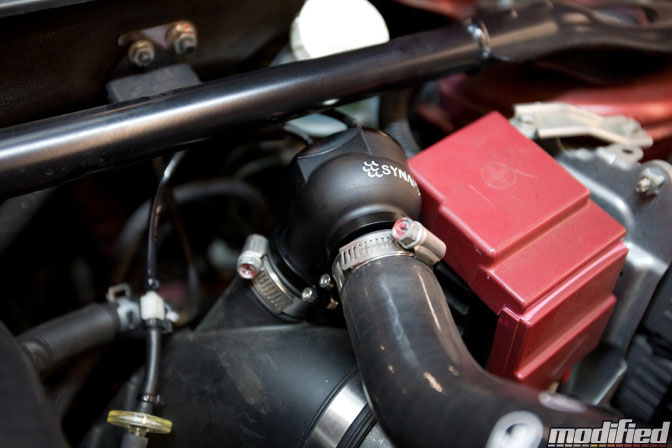 We test and review the latest compact blow off valve to hit the market –Synapse Engineering's Synchronic Diverter Valve.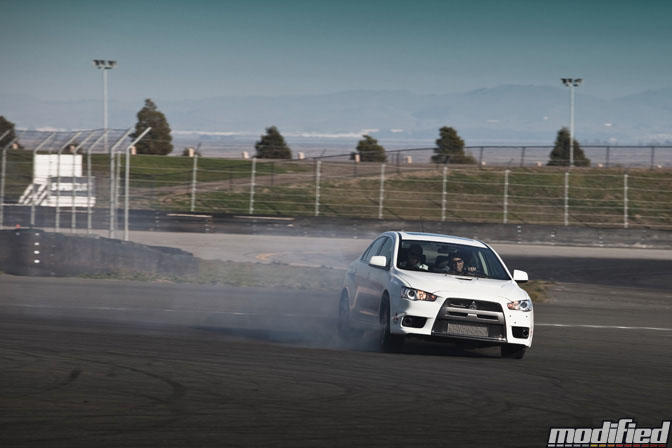 Who wouldn't want to do this in an Evo? Well for just under a thousand bucks you can do smoky figure eight burnouts and drive the tires off an Evo X around a race track and through the cones.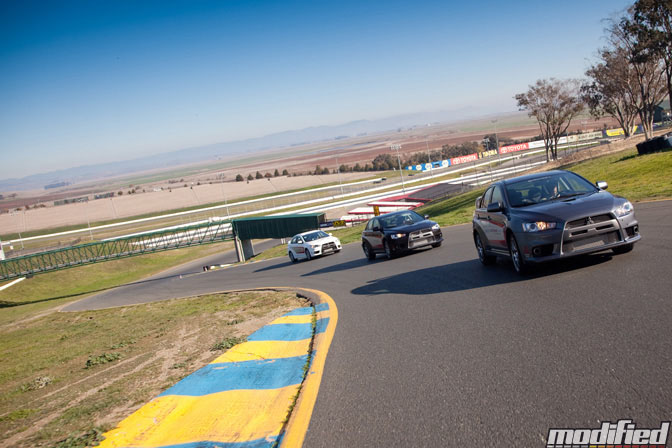 And while doing so you'll learn quite a bit about car control and racing at the one day Jim Russell Lancer Evolution Experience.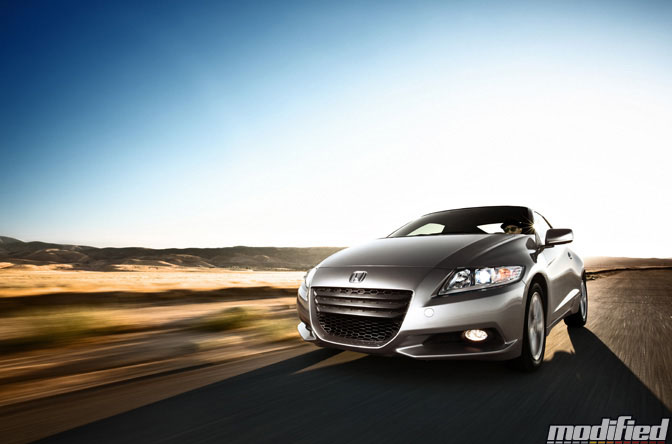 Our First Drive vehicle featured this month is the Honda CR-Z that we both love and hate. Being the first hybrid sports car, it lives up to its name in the handling department but falls considerably short in the performance categories.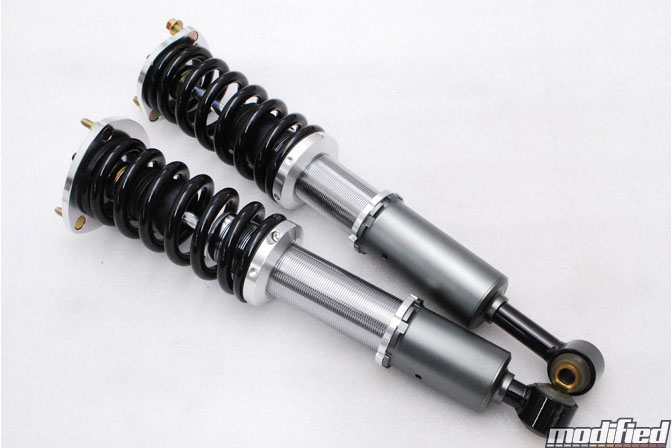 There's a lot of suspension systems on the market and we show off the latest offerings to get you educated on what's out there and right for you.
-Peter Tarach