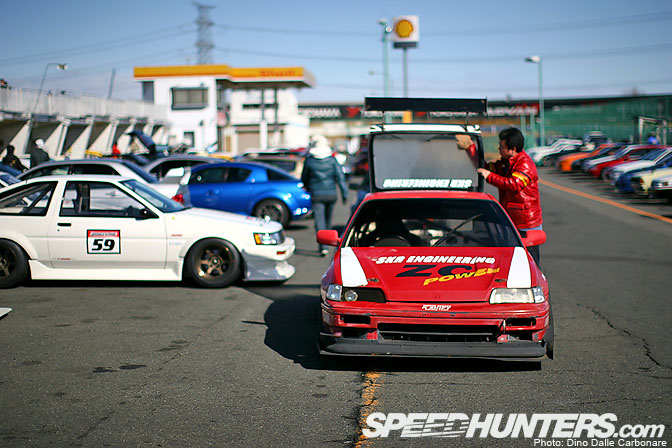 Time to revisit Tsukuba for the final time this month and wrap up the coverage from the last Battle Evome round of the season.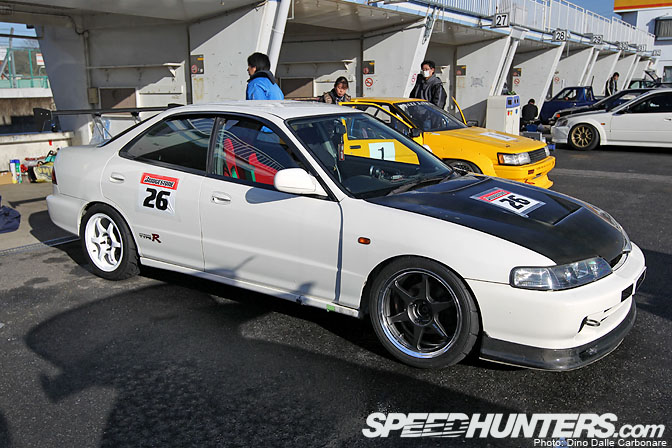 Some of the cars like this 4-door DC2 Integra Type-R were part of the M-One track day but with such a tantalizing selection of rides I wasn't going to ignore…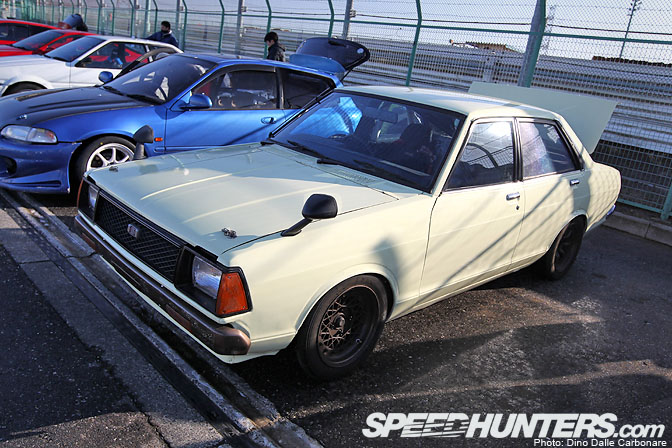 …cars like this cream B310 Sunny on matte black SSRs.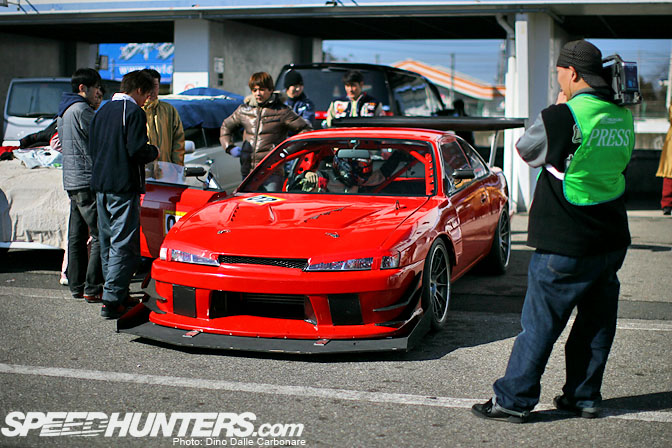 Like I mentioned in the previous part the guys from Video Option have began covering the Battle Evome series, finally realizing just how much win there is in seeing privately built, owned…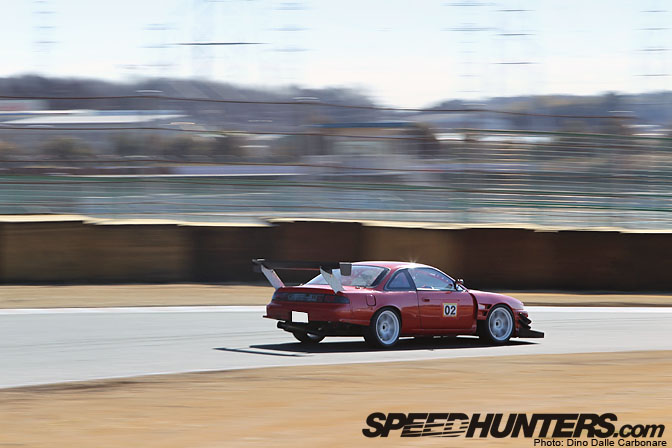 …and driven cars like the Exceed Moat S14 and the Scorch Racing S15 scream around Tsukuba just as fast as big-budget tuner builds.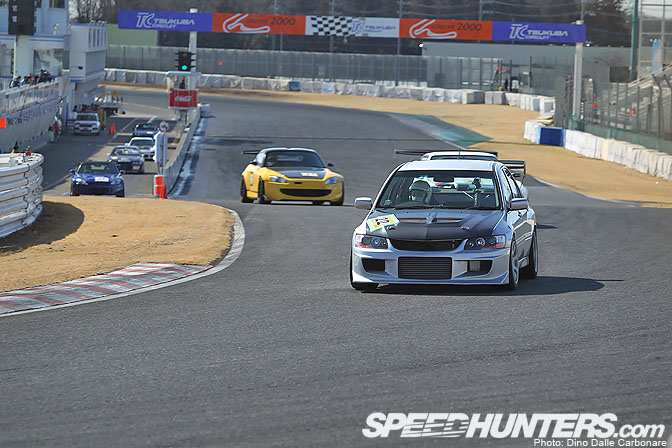 It was non-stop running around for me that cold Sunday morning, difficult to choose whether to hang around the track to see as much action as possible…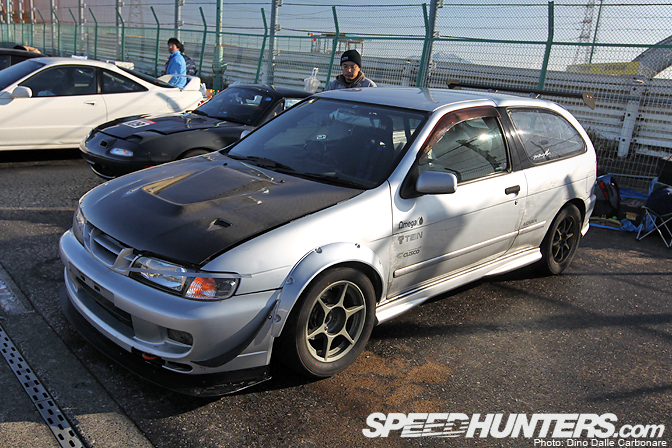 …or take a close look at all the cars that had showed up for the day. Not often you see an N15 Pulsar sporting a carbon hood and front overfenders to contain the increased front track!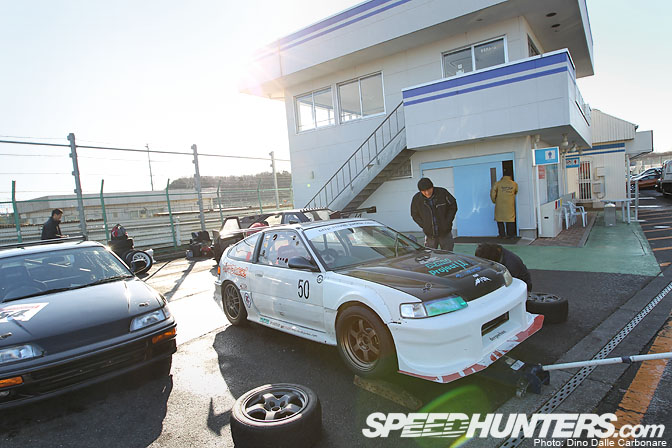 You guys wanted to see more CR-Xs, where how about this little brute, probably weighing well under 700 kg with all the work that has gone into lightening up!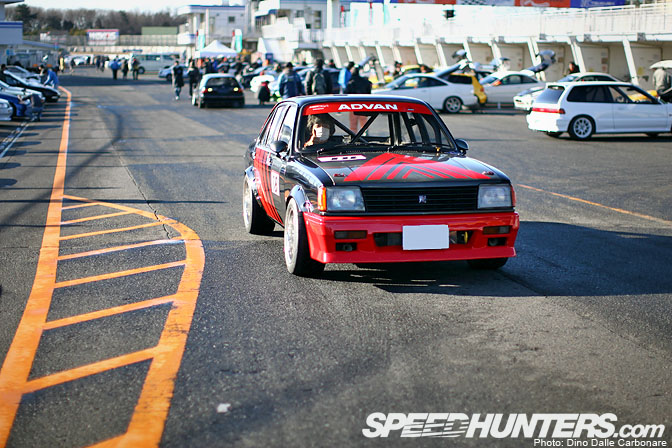 And on the subject of old classics here is one that might not be quite as popular and as well known as the little Honda above…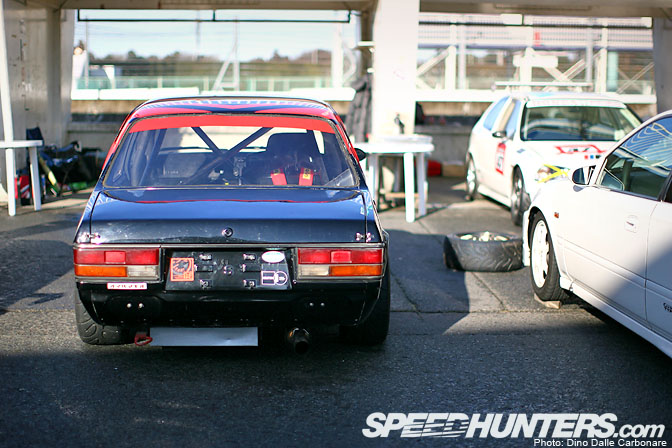 …a PF60 Isuzu Gemini, a car that to those that like me grew up in Europe during the eighties will recognize it as an Opel Kadett. The Opel was a favorite in rallies of the times and this Isuzu version looked pretty cool done up with red on black Advan livery!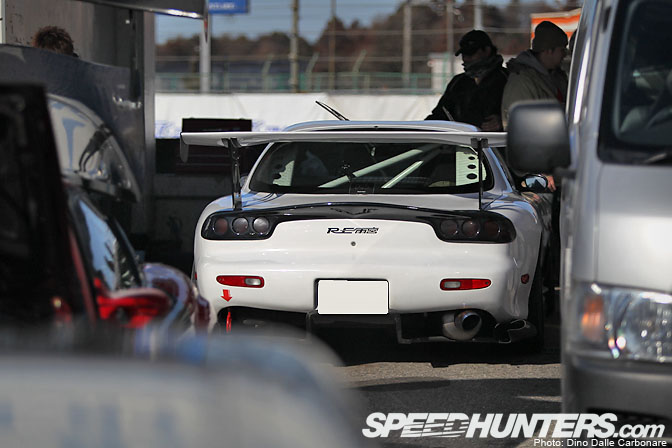 More FD love! This was one of two RE-Amemiya built sevens present, both managing to get below 1-minute…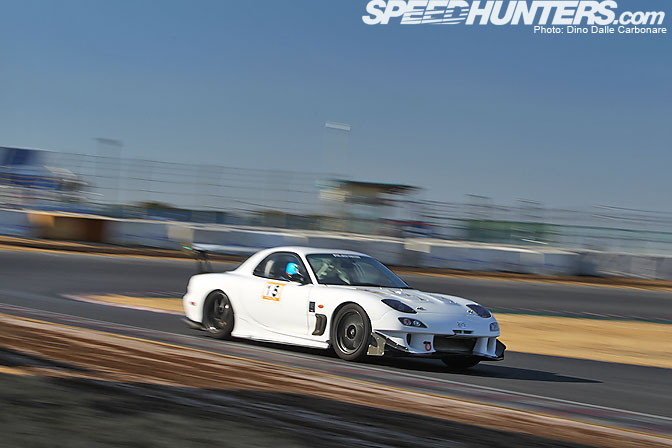 …59″374 for this, and a slightly faster 59″291 for the other. Both cars run DG5 suspension.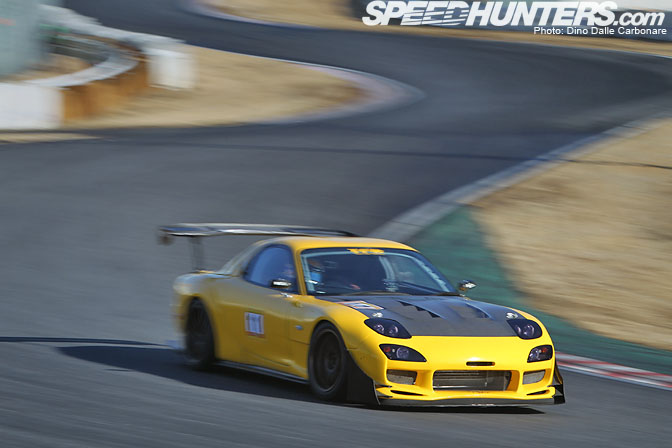 The TFR FD from Part 2 in action.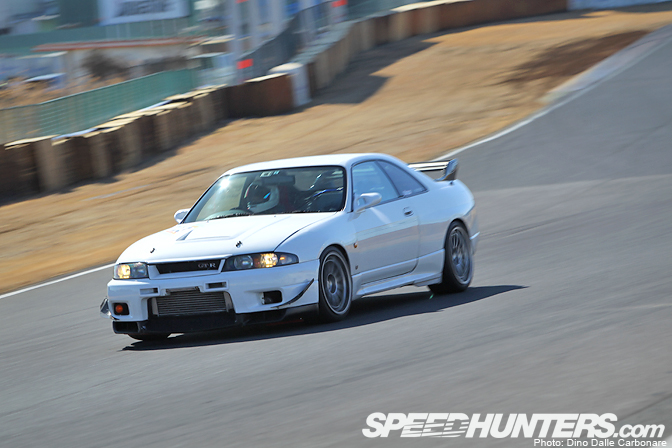 There were only three GT-Rs present at this final round, two BNR34s and this TiR-built BCNR33 that managed a best time of 1'00″781.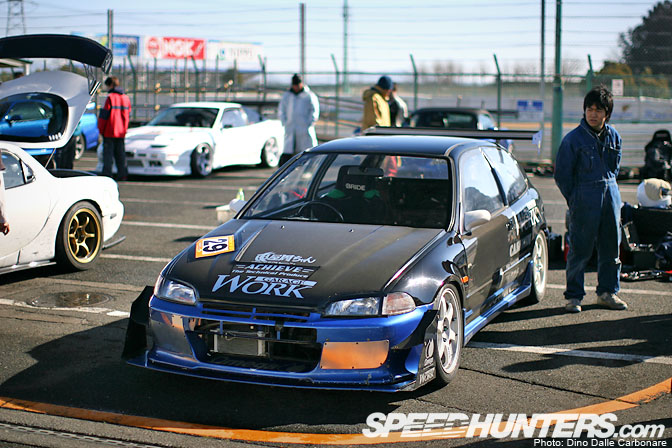 The fastest Honda of the day built by Garage Work, a small workshop close to Mobara circuit in Chiba. 1'00″826 might be impressive but I'm sure we'll see this EG6 record a 59-second lap very soon.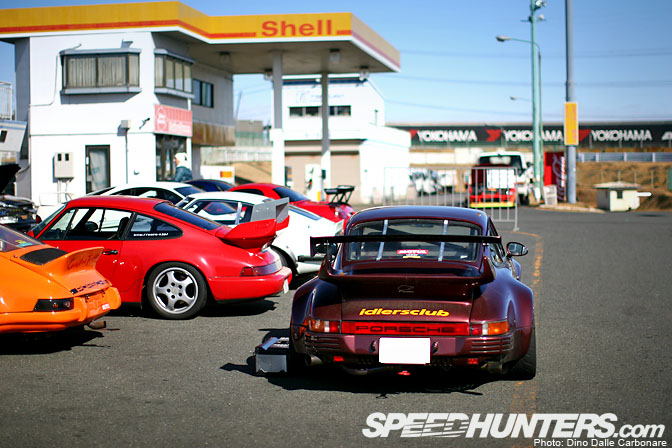 Like what you see? Hang on a few more weeks for the first idlers club gathering of the year!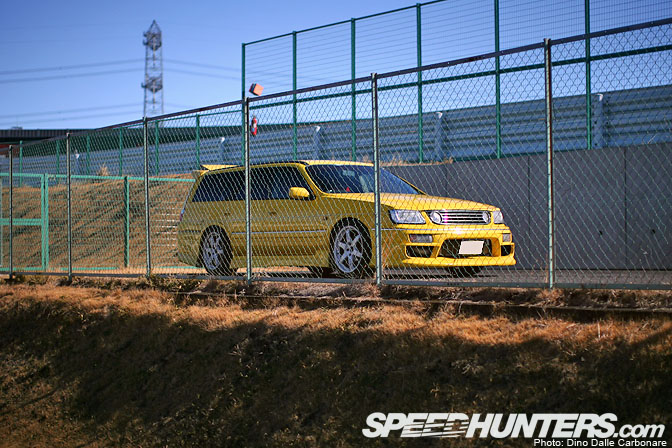 You would never refer to a Stagea as "attractive" but it sure does look pretty tough when tuned correctly!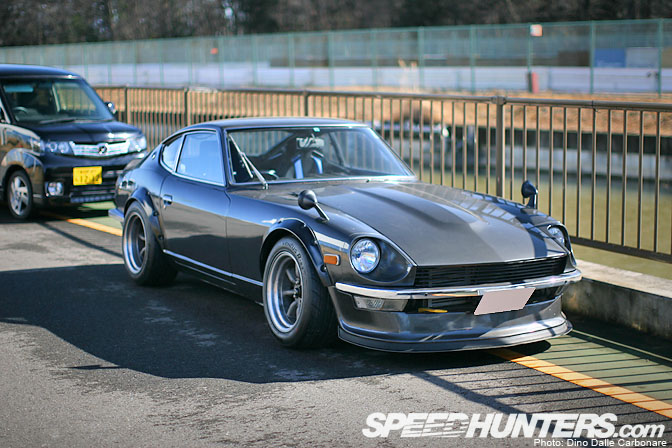 No track event in Japan would be complete without at least a couple of vintage cars.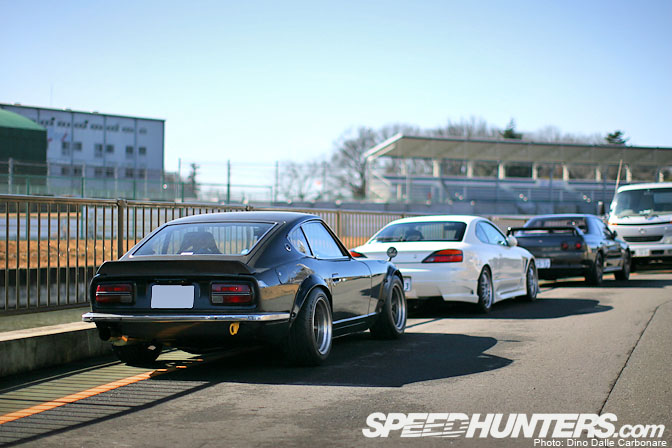 I see more an more perfectly restored S30s these days, and I just had to grab this shot of this particular example parked behind an S15 and BNR32. Could you possibly have more JDM-ness in one single picture?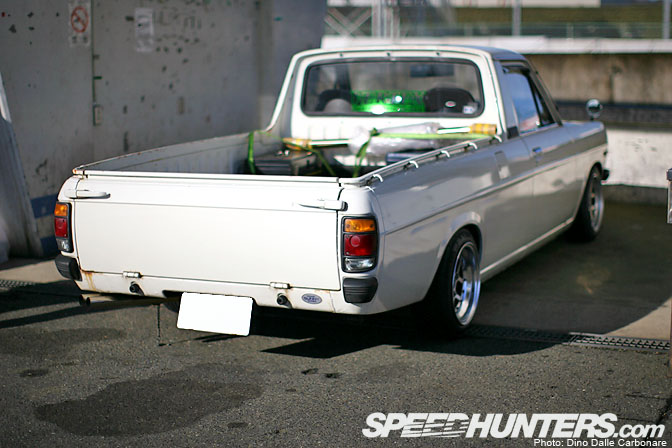 And to finish off a nice little B110 Datsun ute!  Hope you enjoyed all the grip-oriented coverage from Tsukuba over the last month. Next grassroots event I will cover will be of the drifting variety so make sure you don't miss that!
-Dino Dalle Carbonare