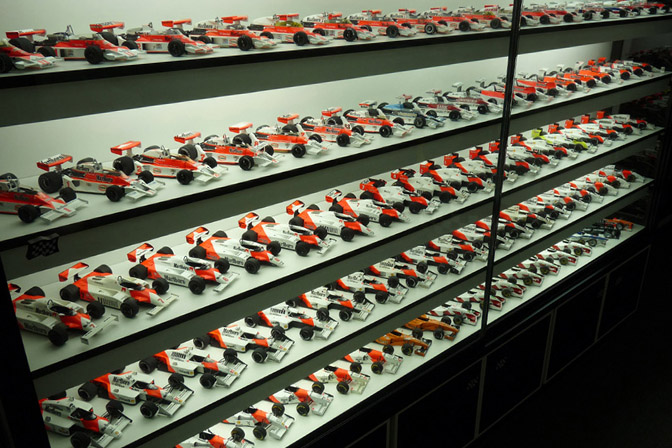 Like many, I have to limit my hobby of collecting scale models as the I would end up with a debt bigger than some countries! I am sure I am not alone.
Rod, generally limits his collection to Group 5, I try to limit mine to cars I have been involved with. Michel, aka 'mtrspeed' from Brasil has no such limitations.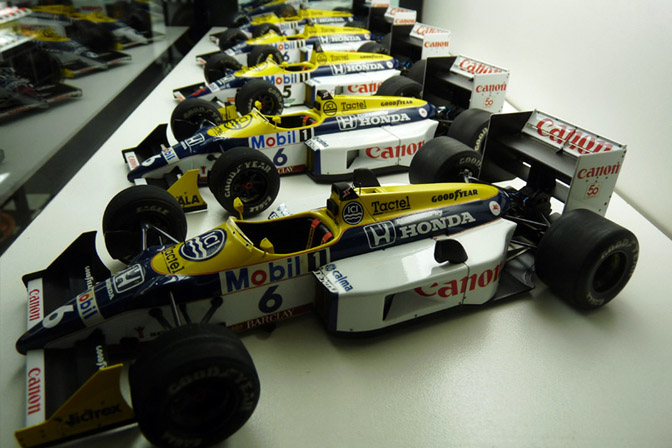 He posted images of his amazing collection of F1 models on the F1 Modelling Website forums earlier this month.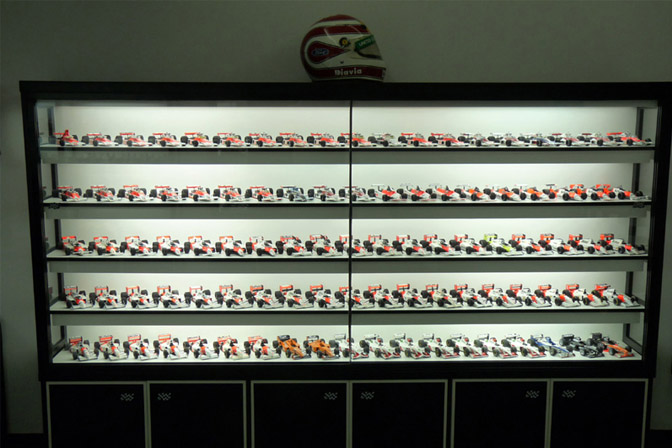 Michel has over 1400 1/20 scale kits in his collection, with 500 of them already built by friend Alessandro Ribeiro over a 12 year period.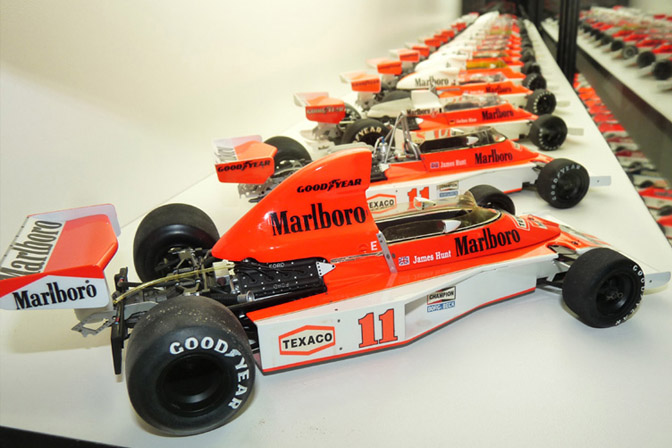 Good to see he has re-created the Marlboro Rocket Red correctly….and they have the cigarette logos on them! Maybe not PC today, but it is part of Formula One's heritage!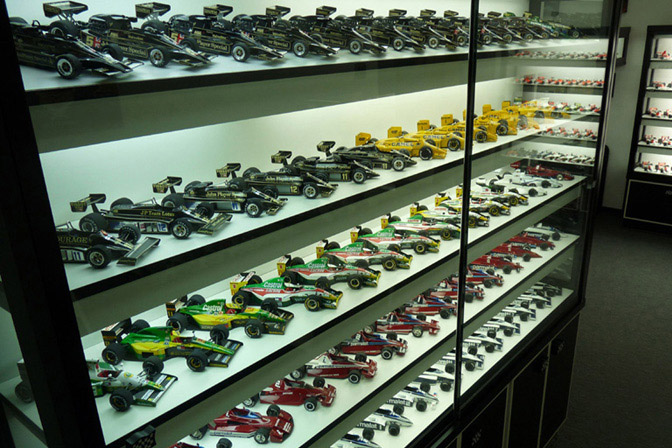 Hop over to the F1M forum for more stunning images from Michel's collection including some shots of the rest of his house, including Cheqered Flag Kitchen floor! You also get to see his F1 lighting…..
- Andy Blackmore