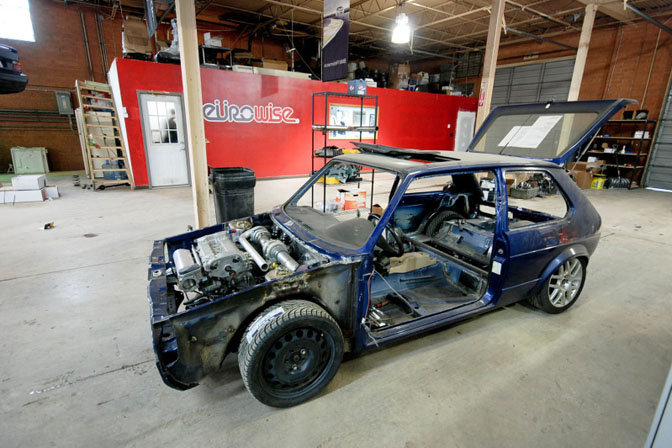 What do you get when you cross an R32 Golf with a 1984 Rabbit GTI?
You get this incredible build sent to us by Mike from Eurowise in Charlotte, North Carolina.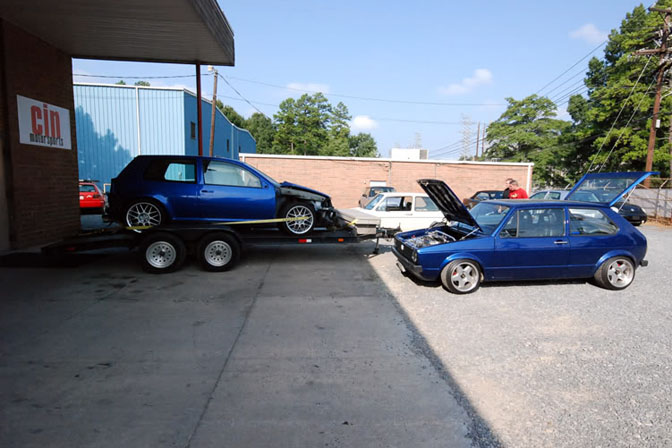 This is another one of those builds where the project didn't start off as an ugly shell of a car.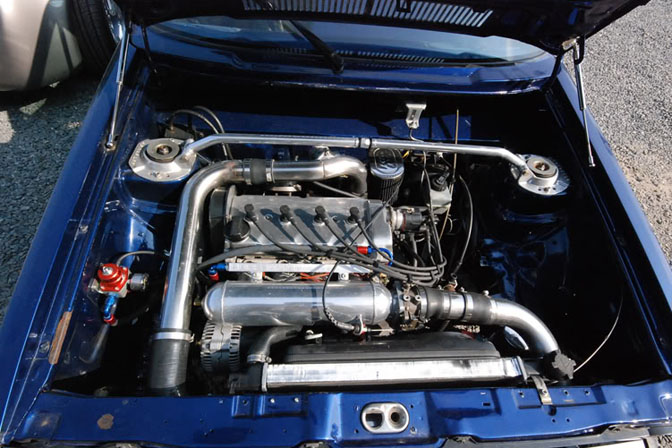 No, the customer's Rabbit went under the knife as as a fully functioning street machine, complete with this turbocharged 16 valve engine.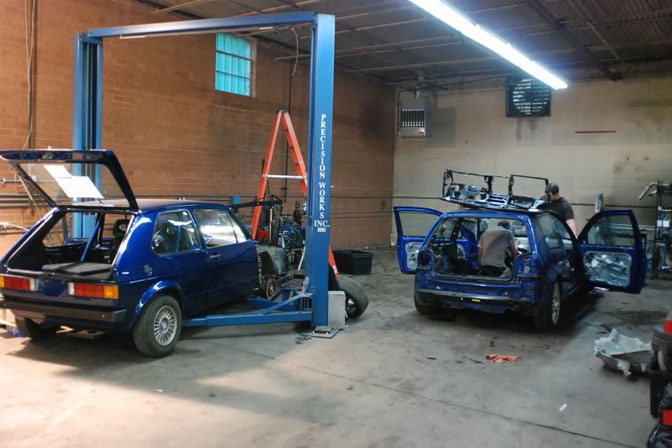 The Rabbit would be transformed from a quick, fun little Volkswagen into a truly unique beast of an automobile.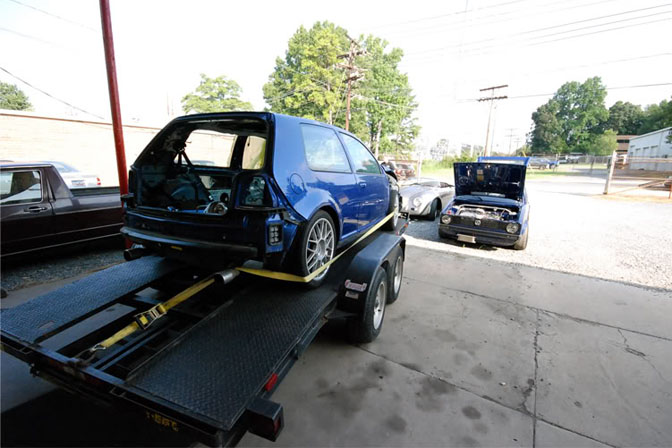 The idea was pretty straightforward. Take the entire engine and drivetrain from a wrecked R32 and drop in the lightweight Mk1.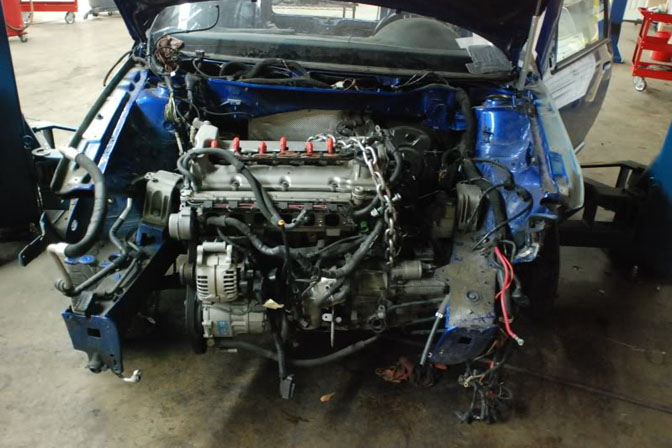 The VR6 on its way out of the totaled R32.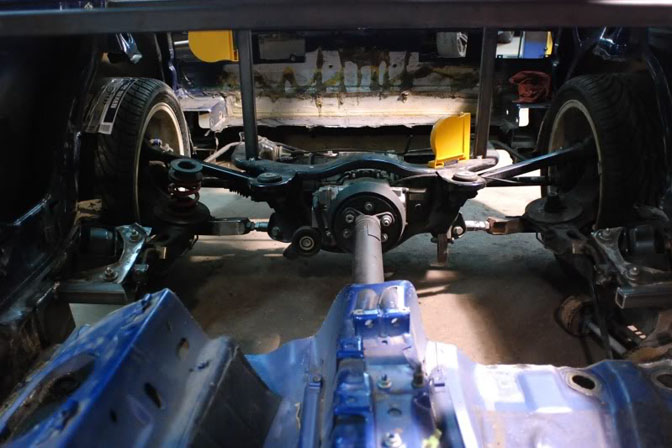 Dropping the big VR6 into the Rabbit's engine bay was just one the challenges. The entire running gear would be transferred over – subframe, floors, rear differential and all.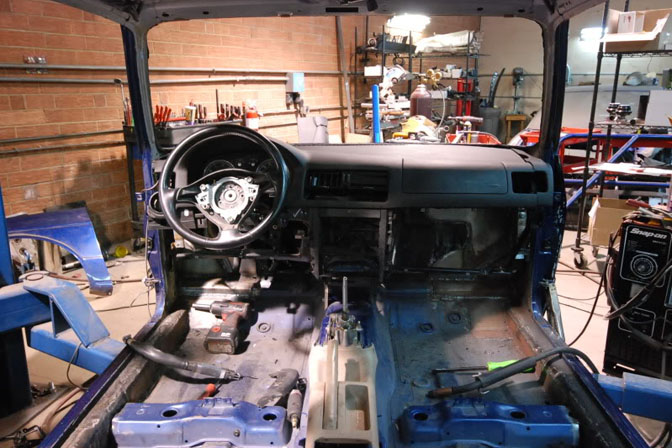 Even the interior of the R32 would make its way over.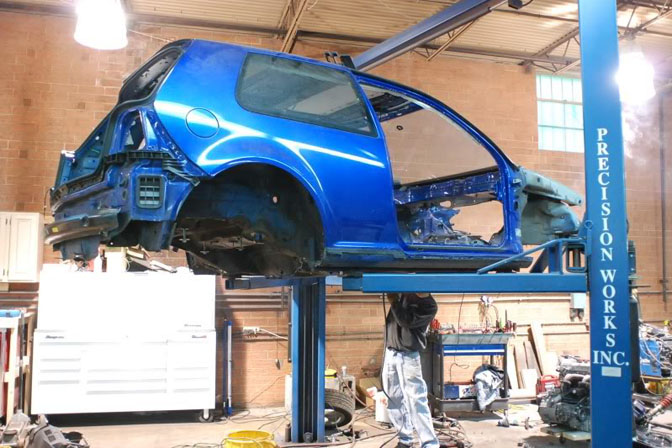 As you can see, there isn't much left of the donor car.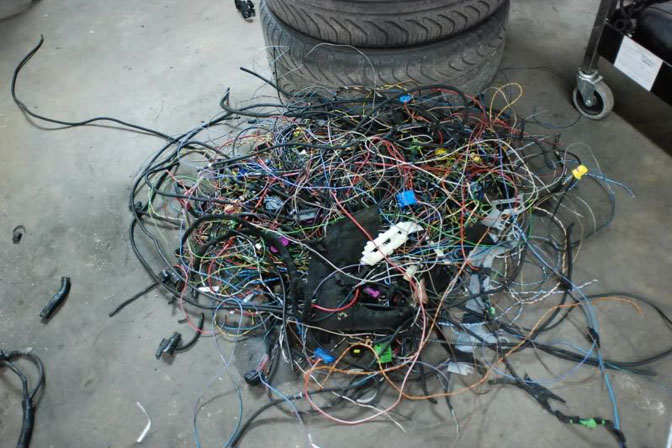 Ah yes, wiring. The funnest part of any engine swap.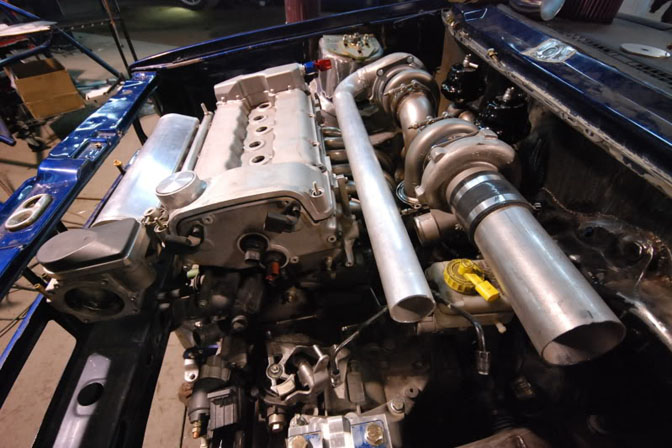 Here's the motor dropped in with the turbo setup in the works. With over 500hp in the featherlight chassis, this car should go well beyond the realm of "scary fast".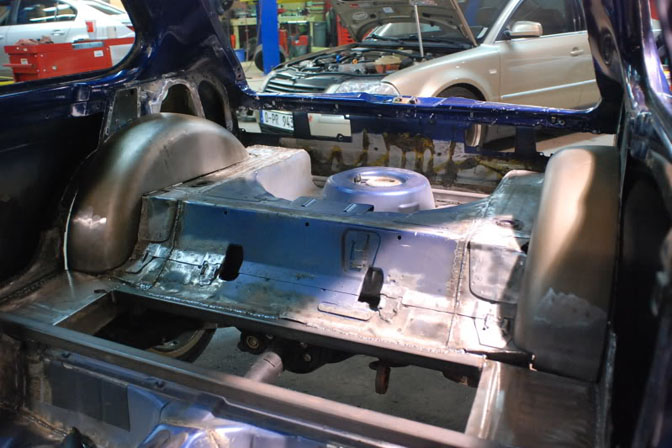 Just as mind boggling as the power to weight ratio is the amount of fabrication that's being put into this car.
This doesn't even scratch the surface of this build though. Head over to VW Vortex to check out the incredibly detailed build thread or this project.
Thanks for sharing with us Mike!
-Mike Garrett