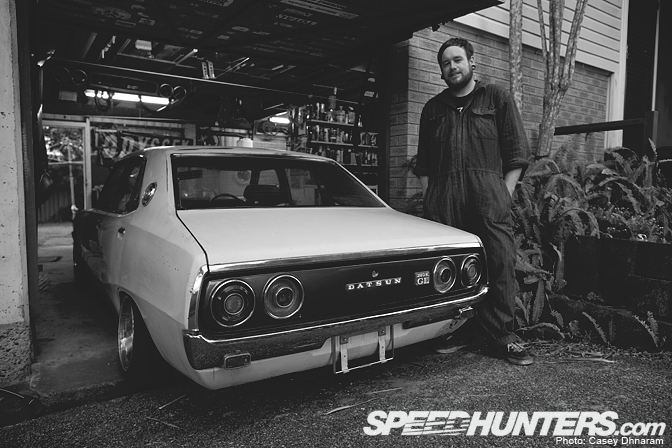 A name that you've seen mentioned a few times on Speedhunters is John Dollison. You may remember his purple PS13 that I shot at the Autumn Matsuri back in November. John builds some very nice cars indeed, so I happily paid him a visit to shoot his latest creation: a Yonmeri C110.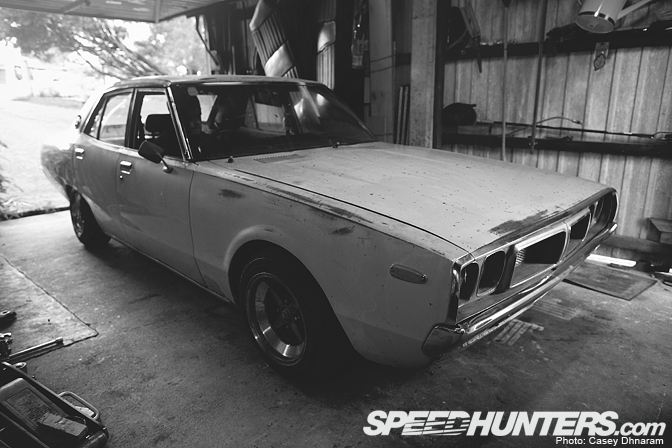 John spotted the car on eBay mid last year with no expectation of winning the auction, so it came as a surprise when his bid was successful and this gorgeous 'old school' Datsun came into his possession. Although wasps had left a trail of mud-nests, all the factory trim had remained in exceptional condition. Worn paint, minor rust marks on the body and a slight dent in the rear quarter were the only blemishes on this 40 year old work horse. The Yonmeri had been a family car for the last 3 decades – passed down through several generations before doing hard time on the farm and finally being relieved from her duties.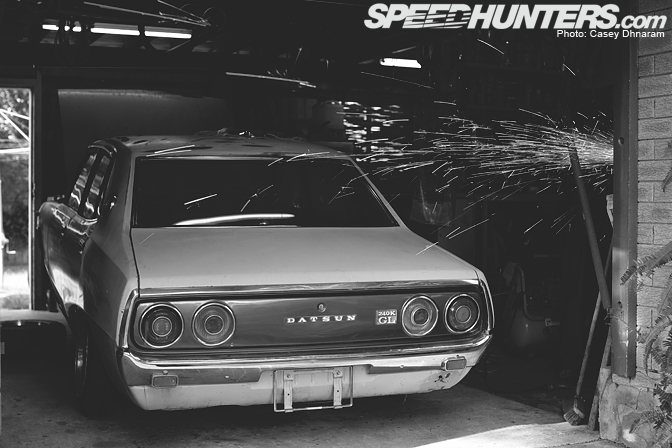 During the past few months John has made significant progress, expending countless but deserved hours on cleaning and restoration. The Datsun is currently sitting on AE86 Tokico and CST springs at the rear, which will soon be complimented by a pair of coilovers at the front.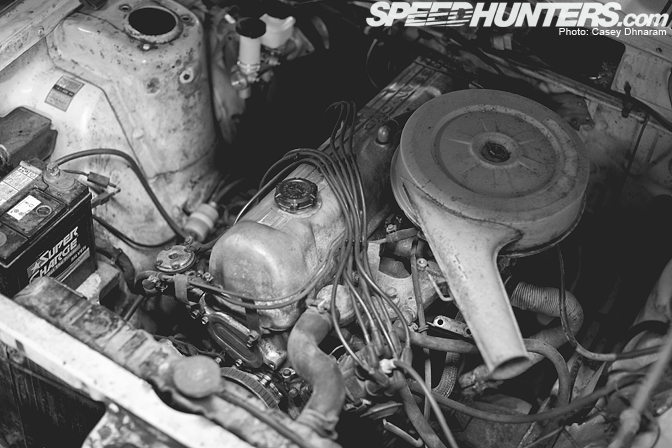 The motor is still a complete factory L24 which is a 6-cylinder 2.4 litre. Sometime in the near future the motor will not only be rebuilt but triple side draft carbs will be installed which will sound truly amazing. The driveline will also be converted to a 5 speed manual gearbox which is currently sitting in the workshop ready to be fitted.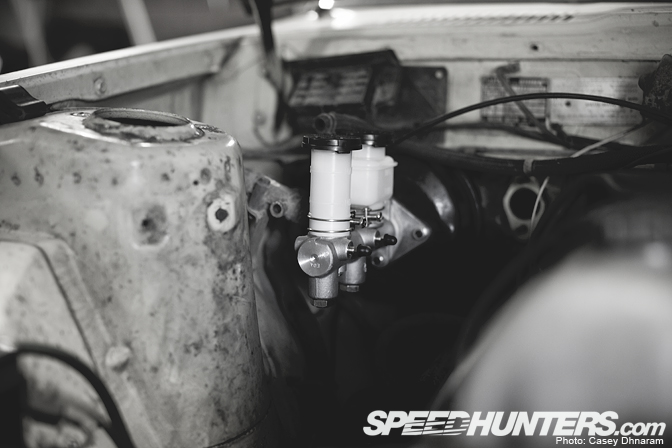 A few minor things have started to replace the factory items such as the brake and clutch master cylinder.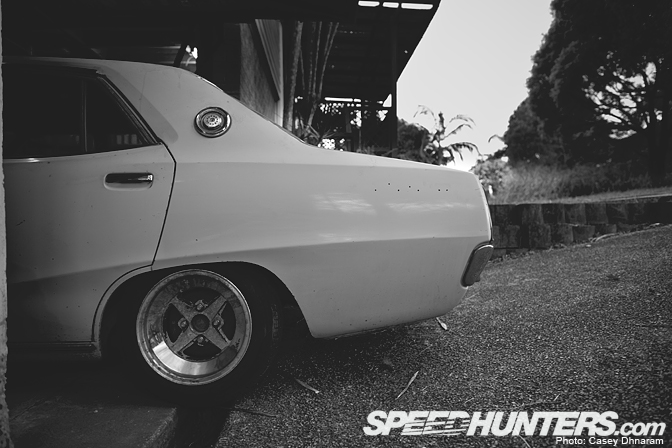 The C110 sits on a set of Work Equip 01s which are a one-piece wheel. These 14x8J -15 on the rear will be replacing the front…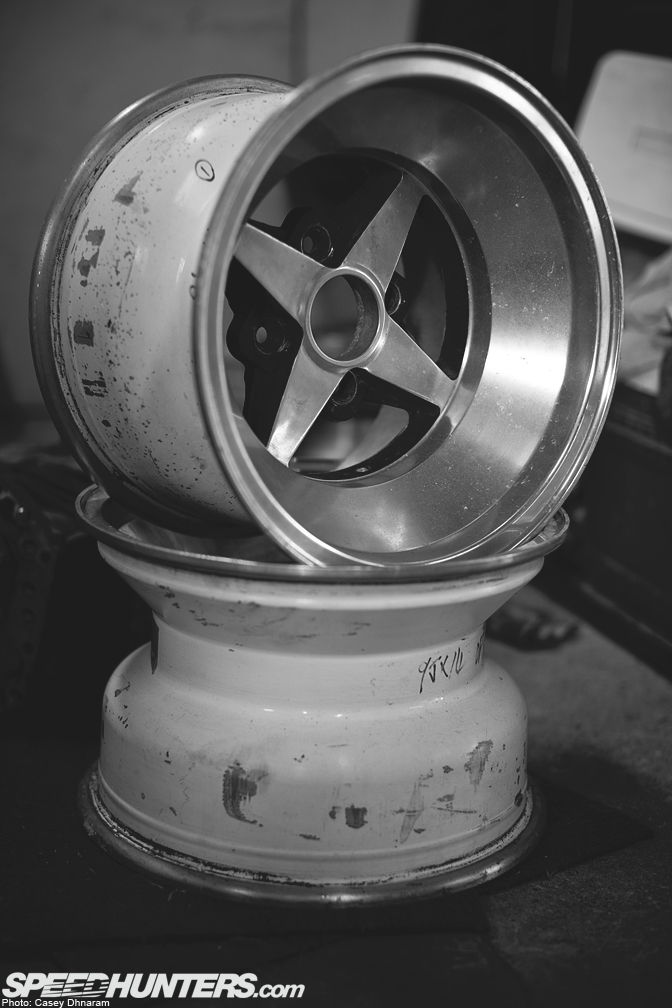 …as soon as the rear guards get a massage to fit these new 14x9J – 15s.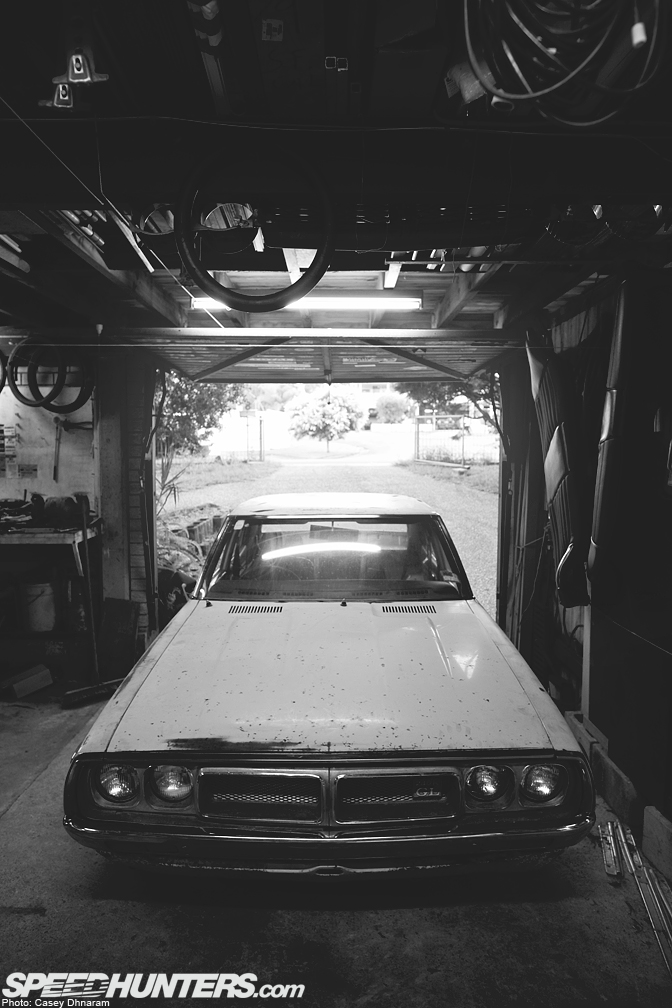 Hours and hours have been spent not only polishing the wheels but also the various chrome bits around the car.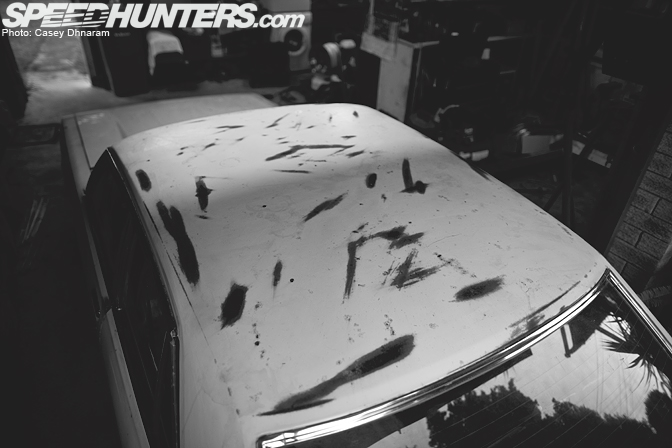 The next big job before the paint will be to cut and sand out all the rust in the body.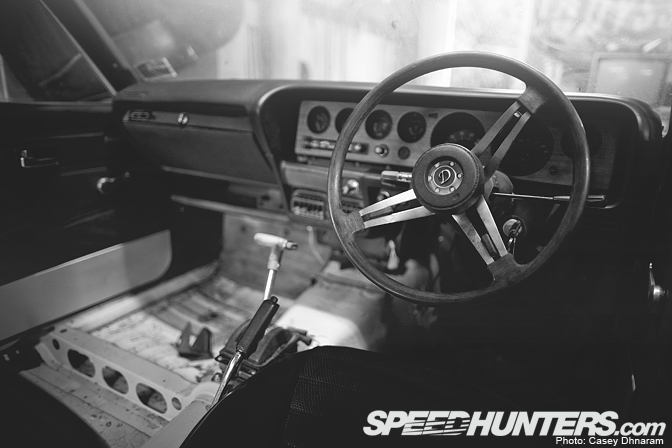 Moving onto the interior everything is in immaculate shape. It has been completely stripped apart from the dash, driver's seat and the steering wheel. The door inserts and the roof trim are all in tip top shape. Once the interior is all carpeted and restored it's going to look gorgeous.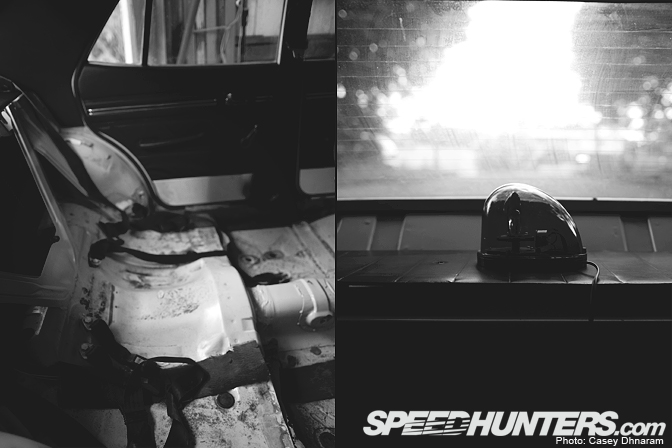 Looking in the rear I noticed John has installed the purple light from his PS13 in Japan.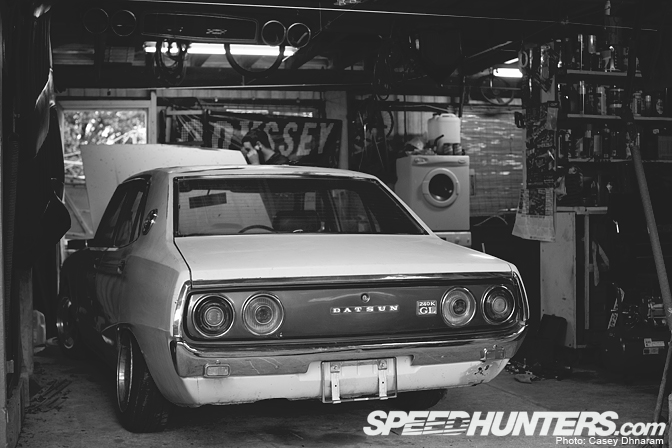 Unfortunately the car didn't want to kick over on the day due to a completely dead battery, so I had to shoot the car in the garage. Here is a final shot of the classic Yonmeri C110 sitting in the workshop.
-Casey Dhnaram