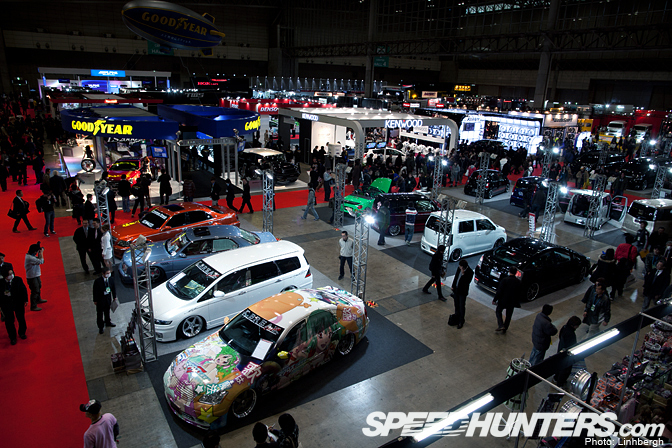 The Tokyo Auto Salon is maddness, pure maddness. Having attended SEMA for the first time last year and now  TAS, I can safely say that the Auto Salon is in a class of its own. First there's the shear amount of quality cars, then throngs of people everywhere, and to top it off, you receive a sensory overload to all the senses at almost every exhibitor booth.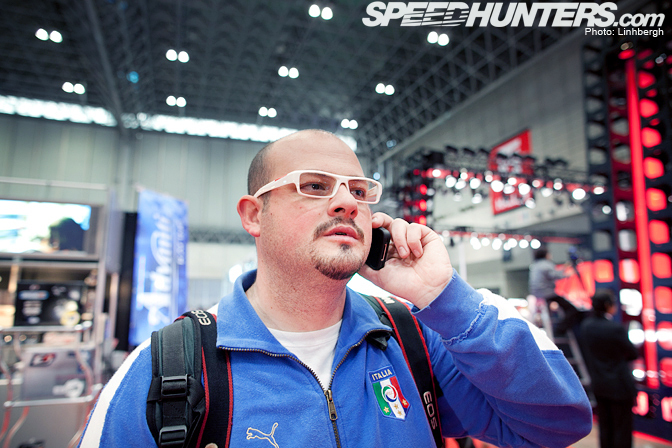 The doors opened on the first day to welcome the press and media. First order of business for the day was to meet up with fellow Speedhunter, Dino Dalle Carbonare. I love the fact that his name sounds like some mysterious yet delicious Italian dish.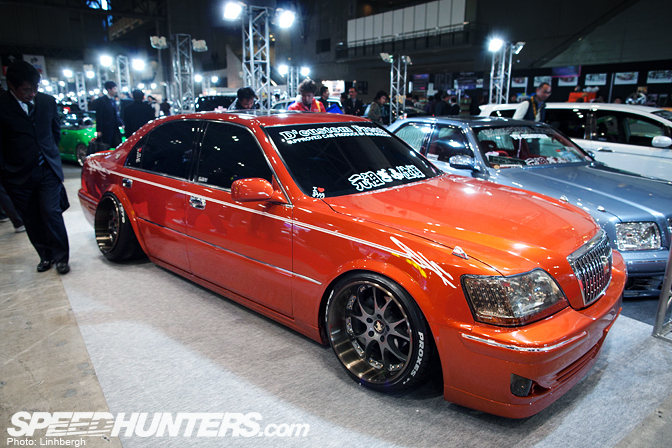 Like Dino during TAS set up day, I also fell in love with this Crown Majesta from D'custom Freak. The white painted lettering on the tires really helps it give that sporty look.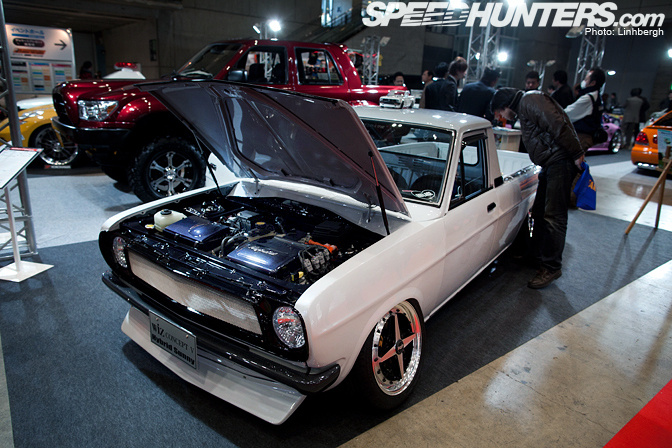 This slammed 1989 Nissan Sunny pickup truck was of particular interest to me. The original motor was ripped out and replaced with a INZ-FXE hybrid motor from a Toyota Prius!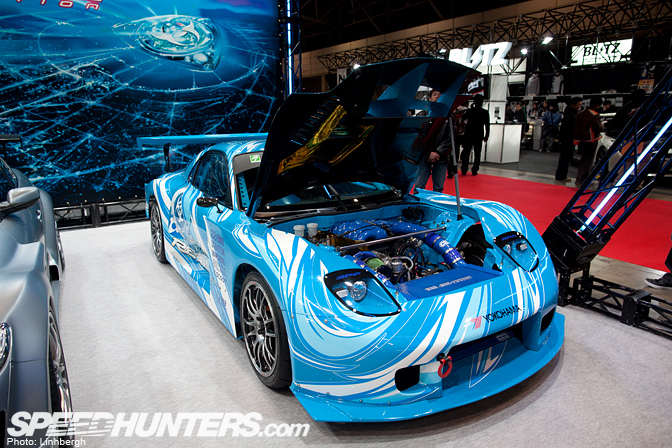 RE Amemiya brought out their new time attack 3 rotor FD RX-7.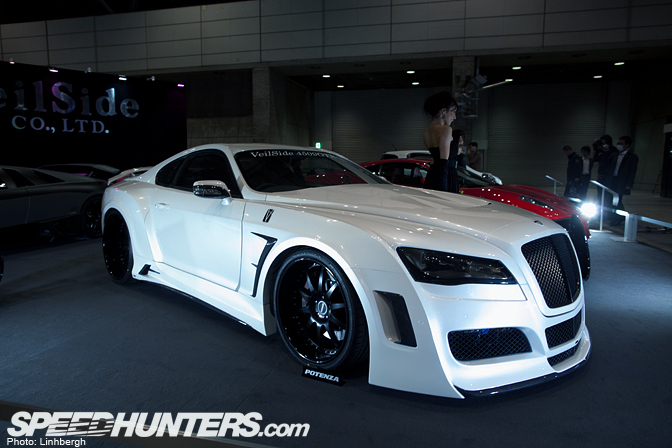 One of the many surprises of the show was the appearance of Veilside who has been missing from TAS for the past 5 years. Can you believe that this started off as a Mark 4 Supra?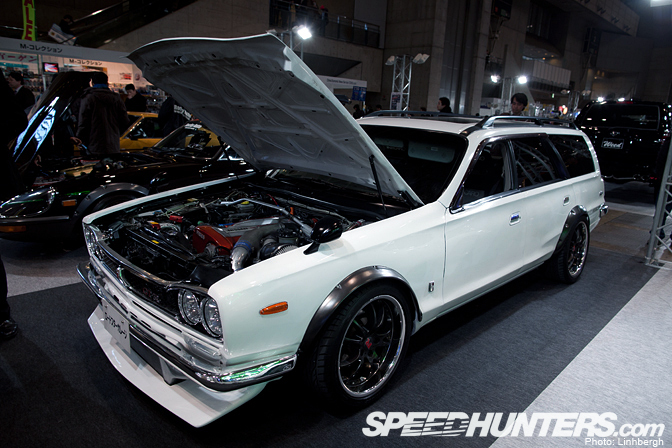 This is a car I had to do a double take on. A Hakosuka front-ended Nissan Stagea! It even has the metal Hakosuka bumpers in the rear.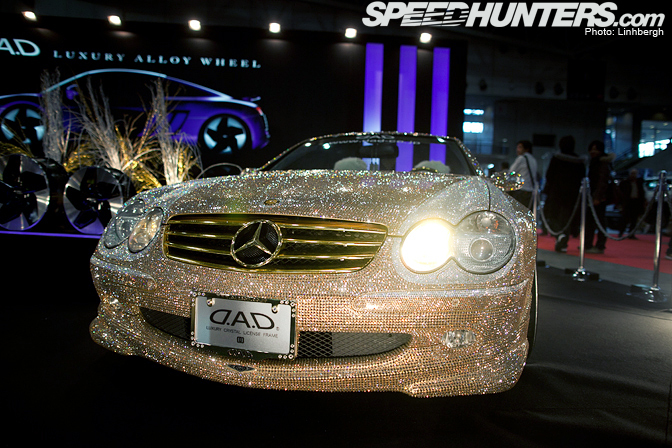 Here's a car I never thought I'd see in person, the hyper blinged out D.A.D. Mercedes SL.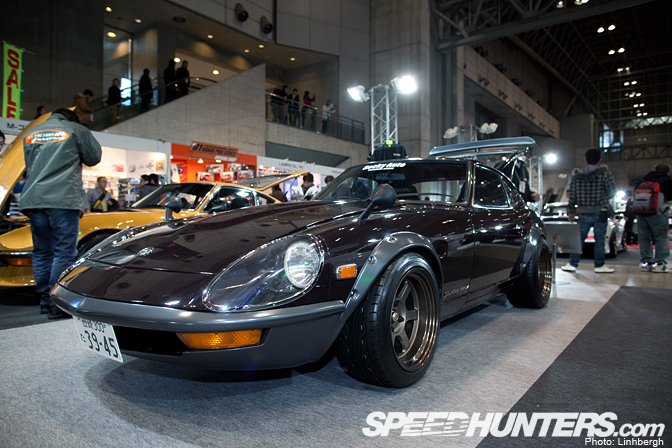 Rocky Auto made an appearance with their 240ZG.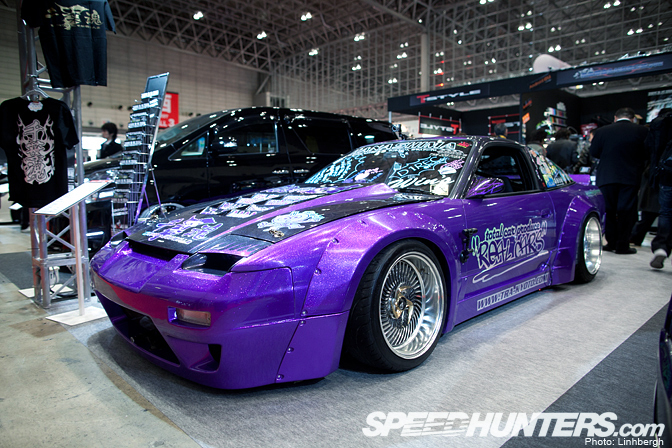 Another surprise of the show, a Rocket Bunny kitted S13 on some Dayton-like wire wheels. Never thought I'd be writing those things in the same sentence….
\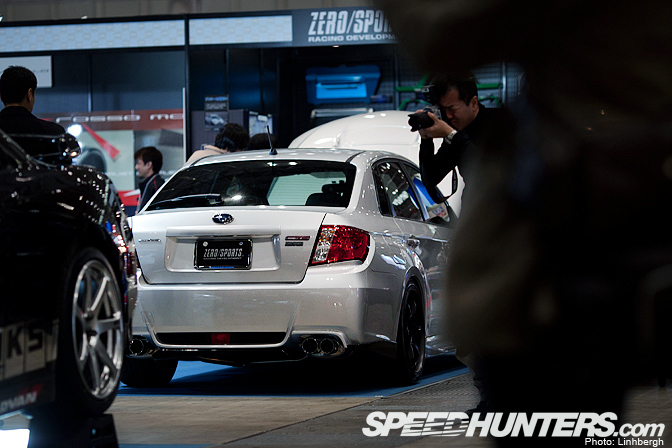 Zero Sports' take on the new 4-door Impreza.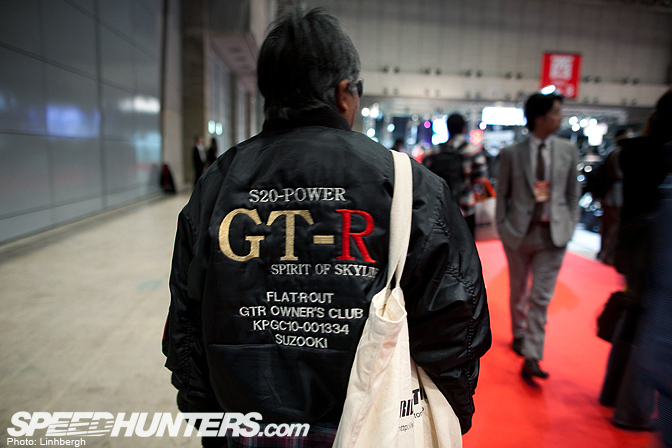 What an awesome jacket.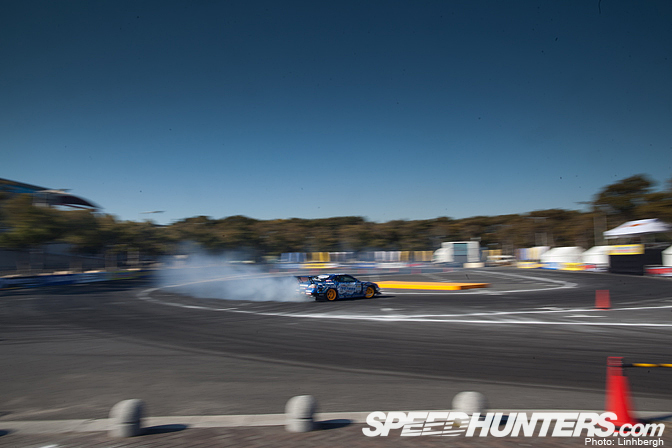 A little after lunch, D1GP held a 2011 kick off exhibition event in a nearby car park. It seemed so long ago since I last shot a bit of drifting and shooting some D1 action for the first time isn't a bad way to start the year….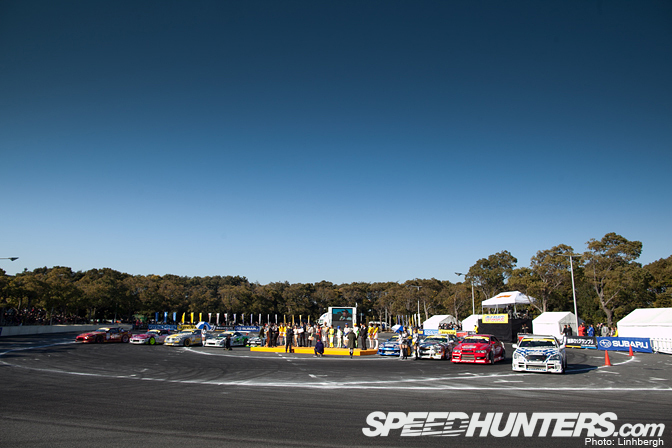 As many of us know, Daijiro Inada and Keichi Tsuchya both left the D1GP Corporation not too long ago. So this exhibition event was an opportune time to introduce the new judges to the public.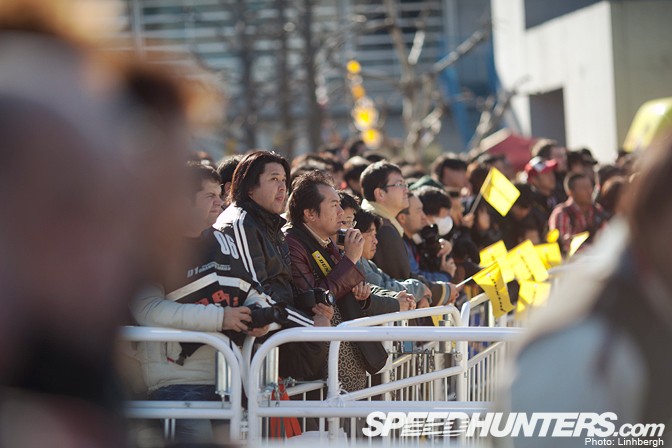 The crowd was completely enthralled with the opening ceremonies and also with ManaP introducing the new judges. D1GP has a whole different atmosphere compared to Formula D….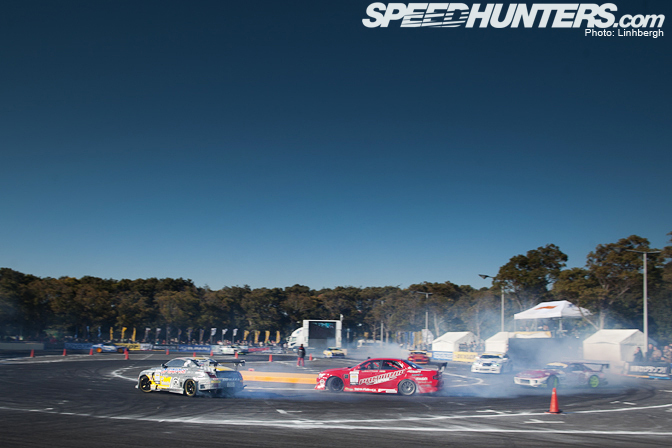 It wasn't too long until the on-track action flared up. Eight car tandem? You'll hear no complaints from me.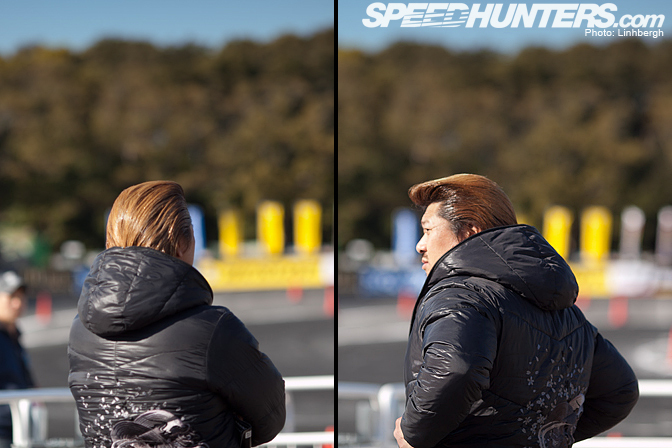 I have to say that the highlight of the day weren't the cars of TAS or the D1 action, but instead, man's amazing hair. I'm sure he became a bit creeped out by constant staring. I couldn't stop being so amazed.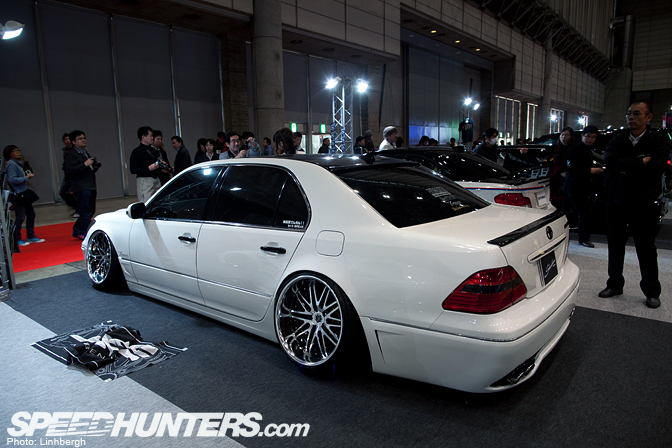 I did a bit more exploring when I got back inside the convention halls. This VIP'd out Toyota Celsior became one of my favorite cars of the show.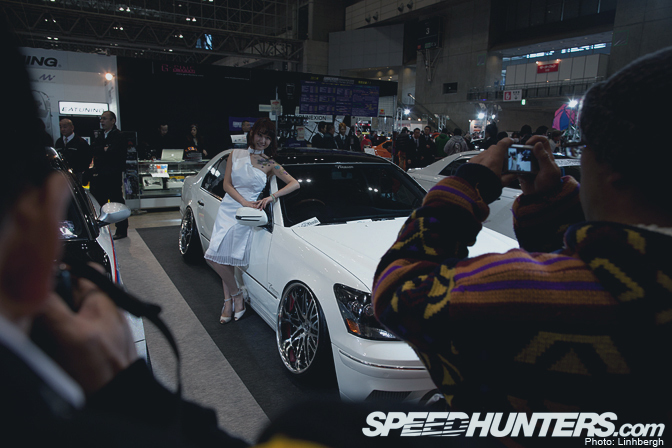 I tried to get a shot from the front, but was completely blocked by a girl and a throng of photographers.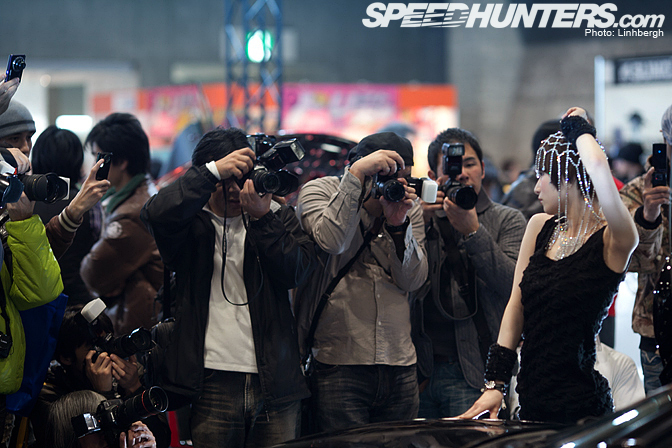 A female in front of a car with a multitude of photographers was a common sight on the Auto Salon show floor. These frequent occurrences made shooting certain cars a bit difficult…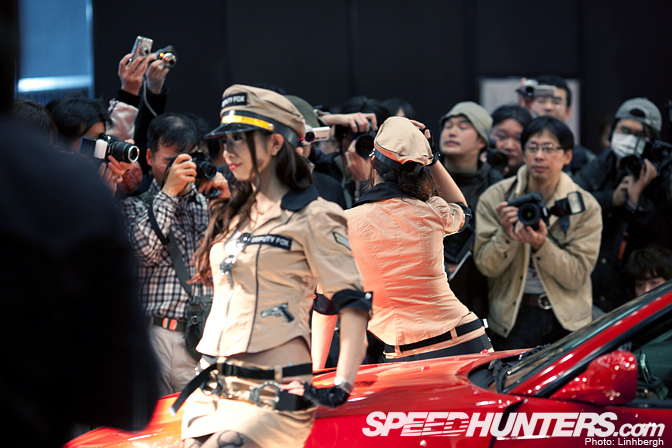 …but made for some great photographic opportunities. So many cameras.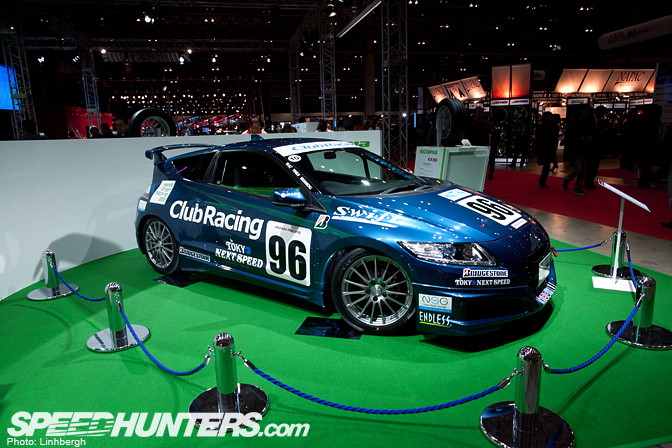 In the Honda booth, I noticed this CR-Z. Looks like they're looking to get into some one-make racing with these hybrid hot-hatches.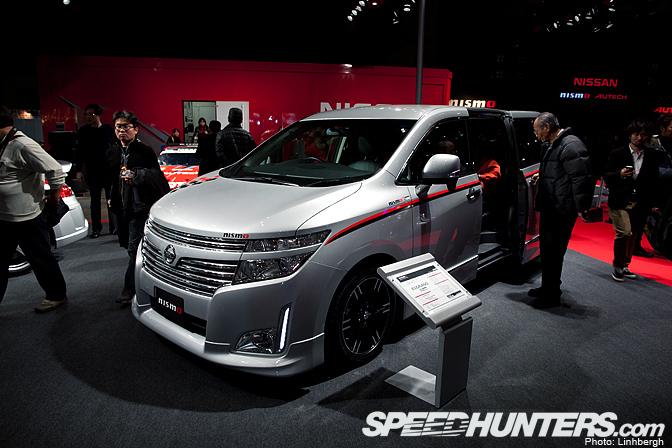 A Nismo S-Tune'd Elgrand. Imagine taking the kids to school in this thing….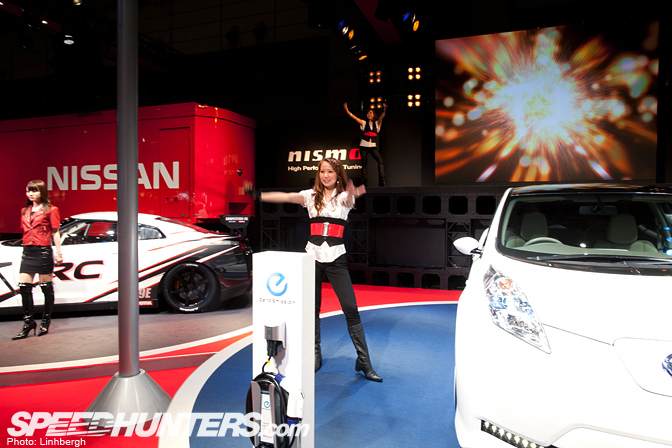 I was completely amazed when dancers appeared in the Nissan booth. What a way to get the crowd's attention!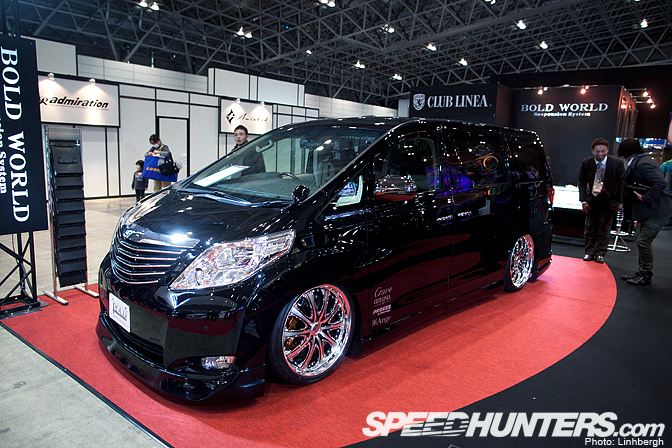 There's a whole lot of van love at TAS. I'll be exploring vanning a bit more tomorrow.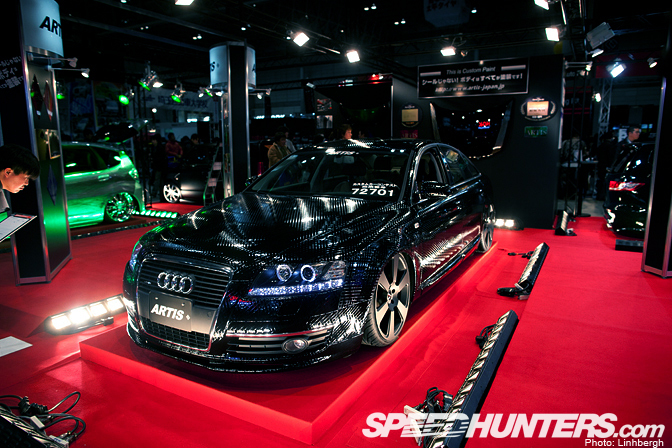 I'll close this first installment of TAS coverage with this airbagged Artis Audi which has been wrapped in an alligator skin-like vinyl. Believe  when I say that this photo does not do it justice.
The Tokyo Auto Salon is a place filled with wonderful, awe inspiring and strange things. After a whole day walking the show and soaking in the sights, its hard to remember that it's only day one. 
More to come!
-Linhbergh