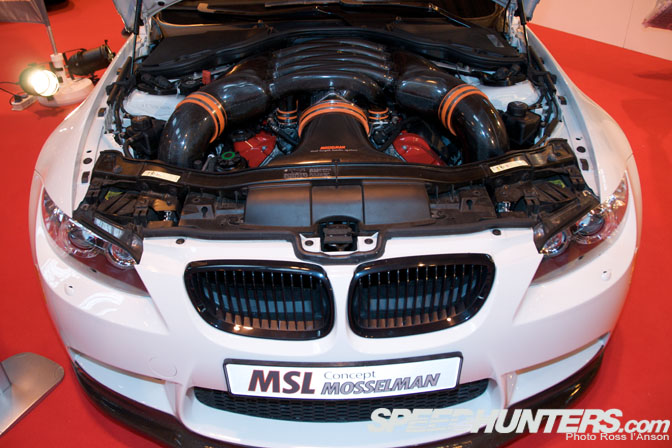 The internal combustion engine. An essential part of every car on the road or track today, nobody would get excited about the power system of the Flintmoblie (and if you do, you are on the wrong website) so what is it that brings a petrol head to their knees at the sight of a really cool engine?
Carbon fibre is always a good starting point. Especially when said carbon is constructed into the intake system on a BMW V8 …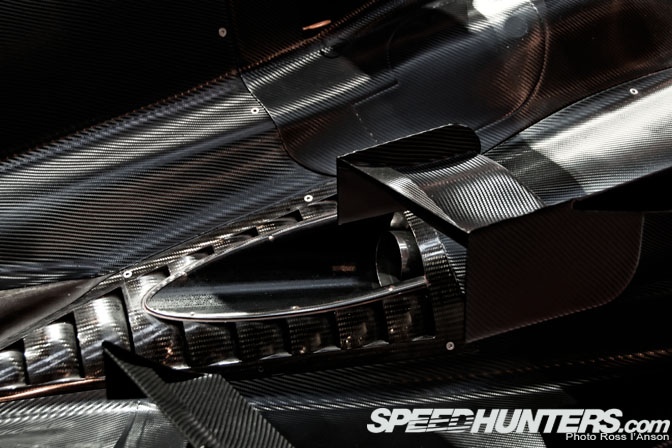 In fact you can never have to much carbon fibre what ever the application. F1 car in bare carbon, bad for sponsors but my god does it look good.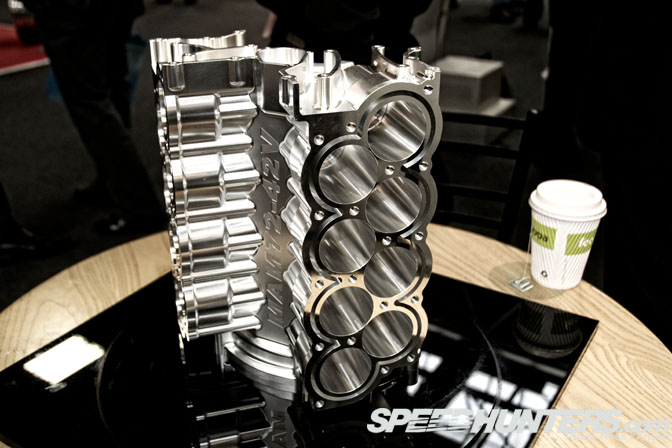 It's just a lump of metal. Well okay a beautifully machined, hand finished concept V16 engine block masquerading as a lump of metal. But just look at it, who wouldn't be proud to have this on display in their home? It's not engineering, it's art.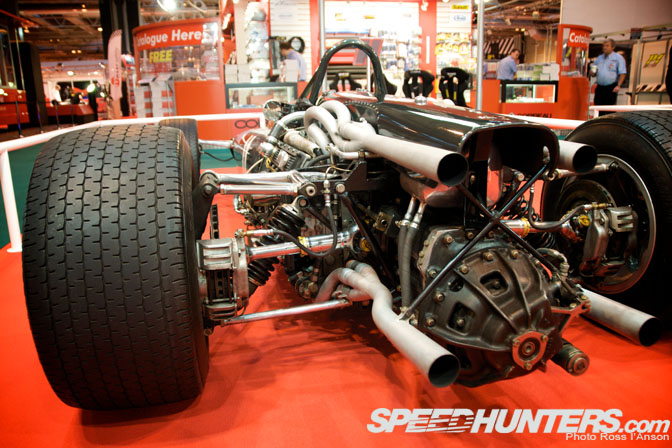 The detail in the BRM H16 is just staggering, baring in mind the tooling of the day consisted of men in sheds with files and single axis lathes and mills. The man-hours required to create such a thing beggars belief.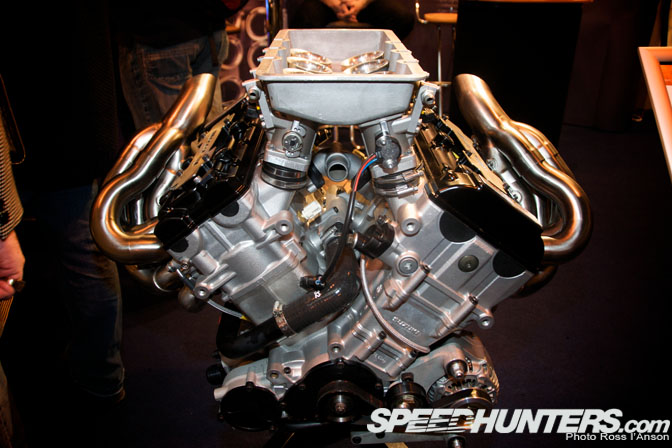 Radical Performance Engines use a mix of Formula 1 crank design and Moto GP head design to create lightweight compact V8s out of two motorbike engines.The unit pictured above is the RPC 3.2L V8, it delivers 420hp and over 10,000rpm weighing in at only 88kg.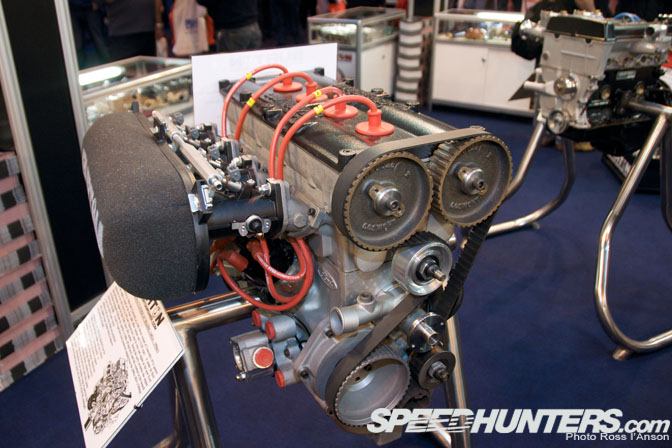 Anyone into their MKII Escorts will recognize this, the famous BDA twin cam.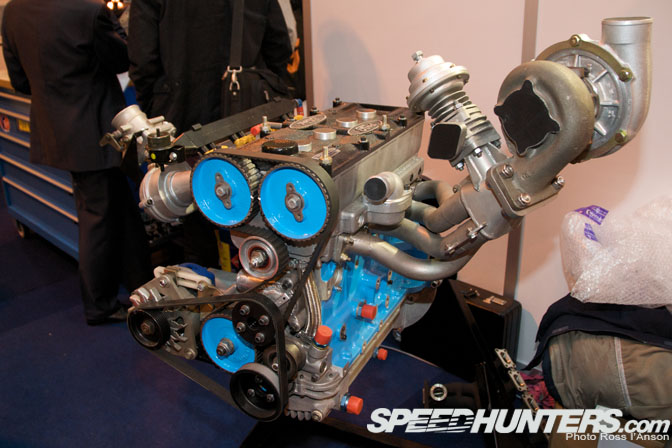 Sticking with Ford, this is the BDT-E engine. The 2.1 variant of the 1800 BDE that powered the legendary RS200, 2100cc 4 cylinders and up to 815hp! Amazing.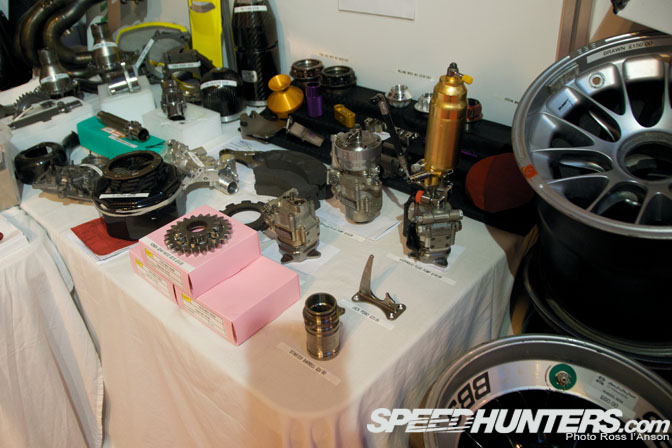 It's not just 'look but don't touch' engineering exotica on display. You can actually buy genuine used motorsport parts as well. Everything from Renault F1 gearbox components …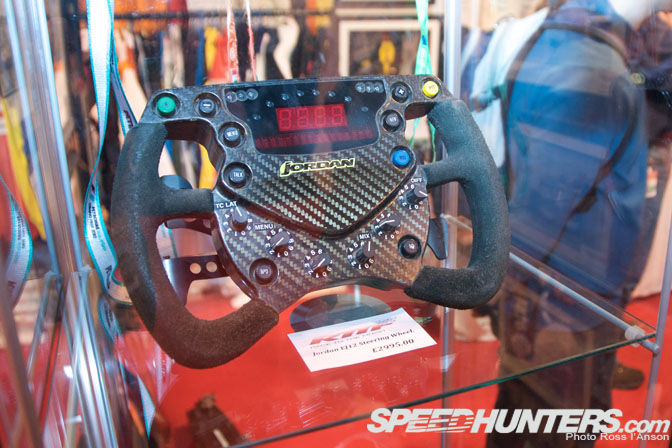 .. to a Jordan F1 steering wheel.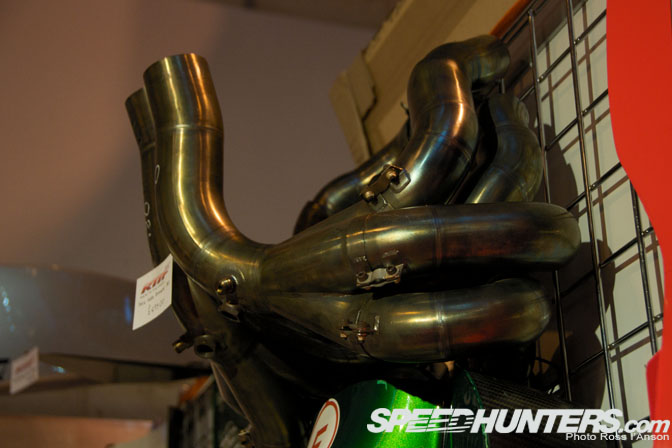 I had my eye on this Force India exhaust manifold. Would look great on my office wall I think.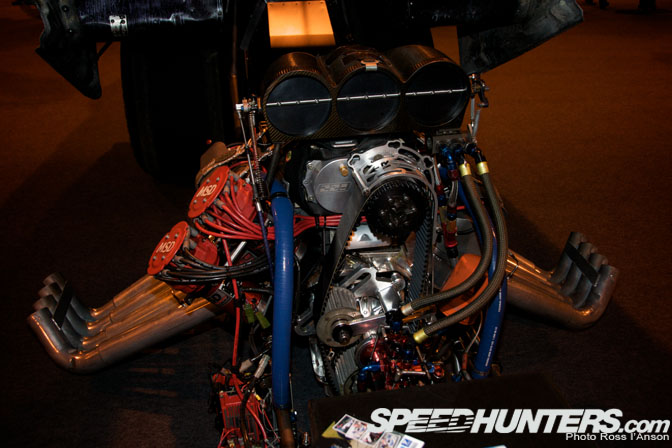 2500BHP! Brutal.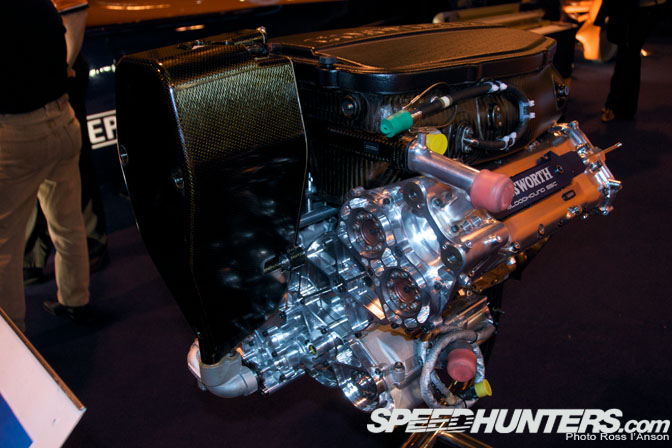 A hand built billet V8 producing 800BHP (basically an F1 engine) you would have thought would produce more than enough power for any application… Not in this case. This amazing engine is only to be used as a fuel pump …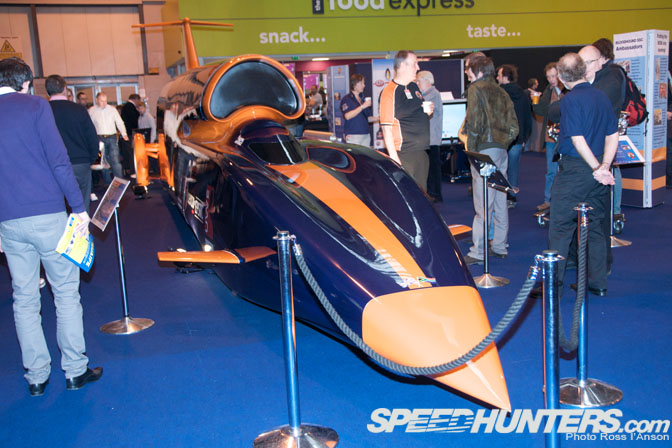 … for this! Yes, the Bloodhound SSC landspeed record car uses an 800hp F1 engine as a fuel pump. It has to deliver one tonne of high test peroxide (HTP) to the rocket motor in 22 seconds at 1200psi. This will take the car from 300mph to over 1000mph in a little over 20 seconds! Just think about that for a second, scary stuff!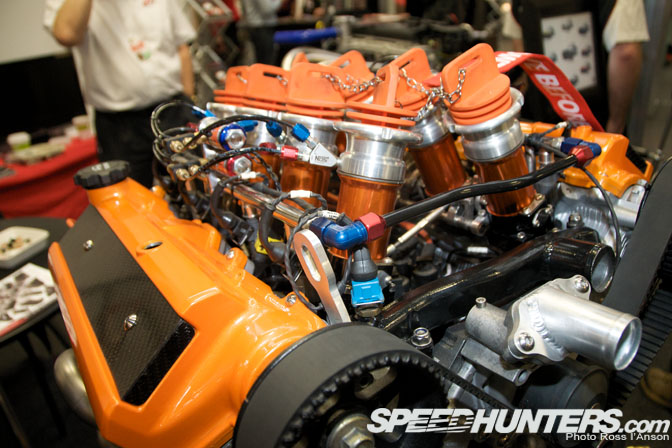 This well dressed nitrous breathing 1UZ-FE is on its way to a rather special new home. Alot more coming on this in a month or two.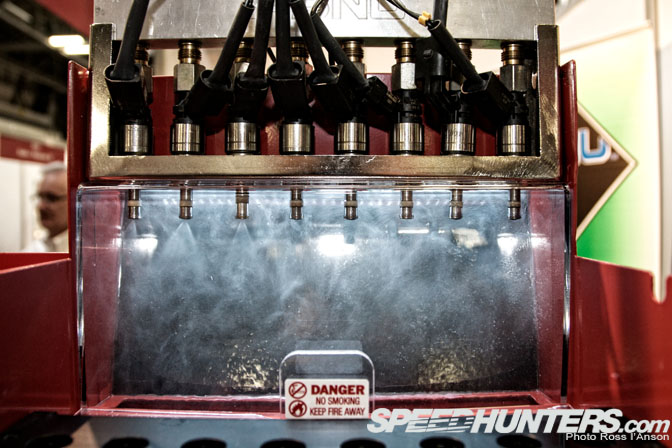 Walking through the engineering hall this injector test bed caught my eye. Its mesmerizing to watch the injectors running through different program cycles.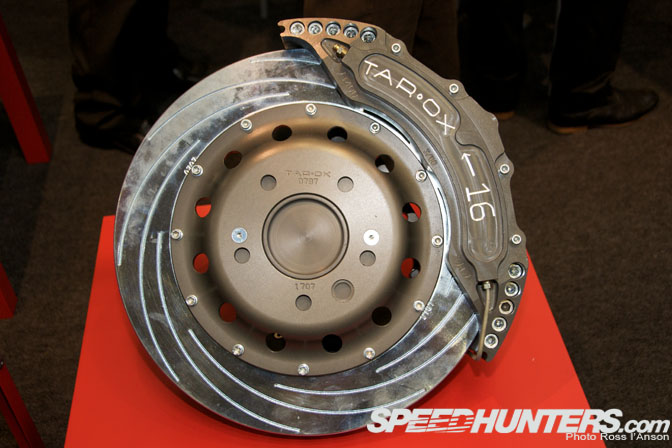 There is no point having a 700hp motor if you cant stop it.. 16 pot calipers on 15" disks should do the job.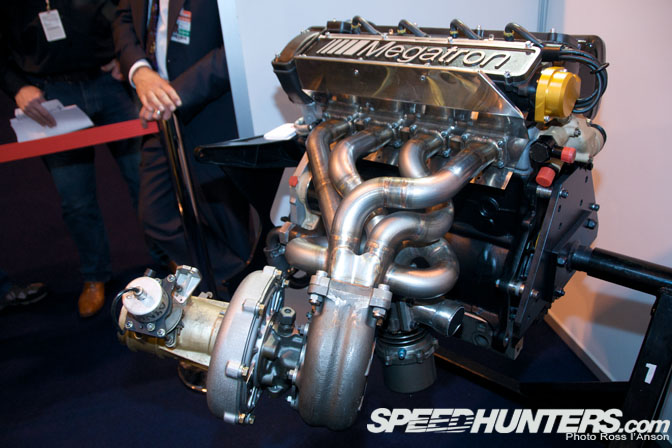 The amazing Megatron BMW M12 F1 engine,there are so many rumors surrounding this engine. The blocks used to build the engines came from used BMW 2002 road cars, because as they had already gone through many heat cycles the stresses in the metal had already been worked out? The blocks were left out side the work shop and the engineers were encouraged to urinate on them as urine contains high levels of ammonia witch contains nitrogen effectively nitriding the blocks making them stronger? What ever you believe about this engine the facts are 1500cc and 1500hp @ 5.2 bar of boost! Incredible.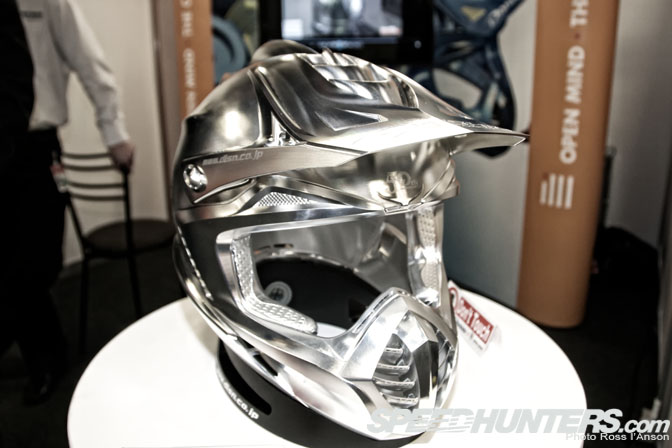 I was trying to find a good example of the amazing machining processes used in creating these works of art and found this. Take one 125kg block of billet aluminum, put it into a modern 5 axis machining tool, add some very clever programming and you come out with this, a 7kg of billet crash helmet. The detailing is just breathtaking, down to the perforations in the padding and the webbing in the vents.
Ross.