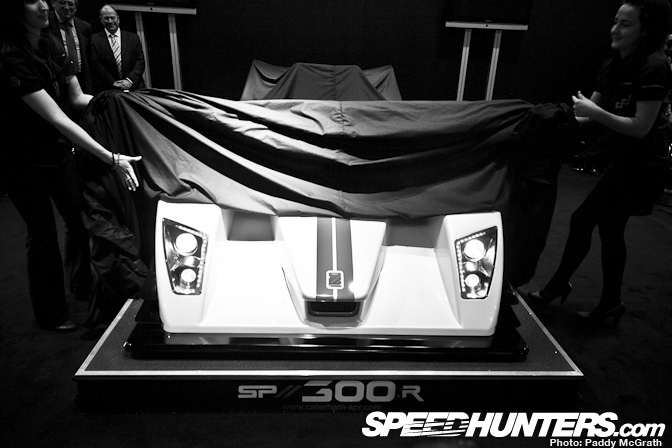 It's been a couple of years since I last made the pilgrimage to the NEC in Birmingham for Europe's largest motorsport show. The ASI (as it shall be known from here on out as I attempt to increase my typing economy) is used by manufacturers and teams to present their hard months of labour over the winter months to the awaiting media and public. It really is a large show and both Ross and myself have lots of coverage planned for you guys over the next week or so. I'm just going to use this post to give you a preview of what new cars have been unveiled and a taste of what is to come …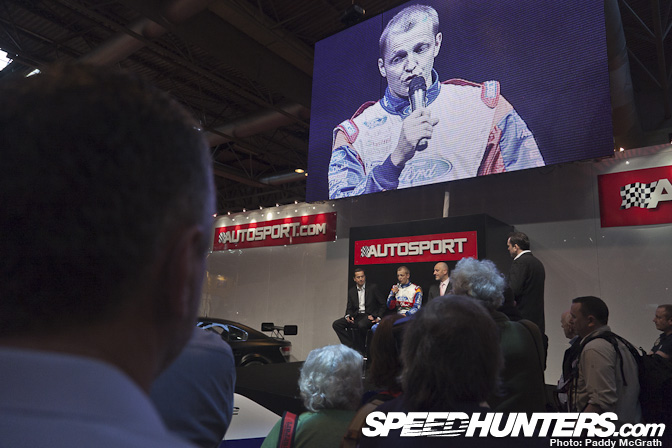 The first unveiling I attended was that of Ford's 2011 WRC contender …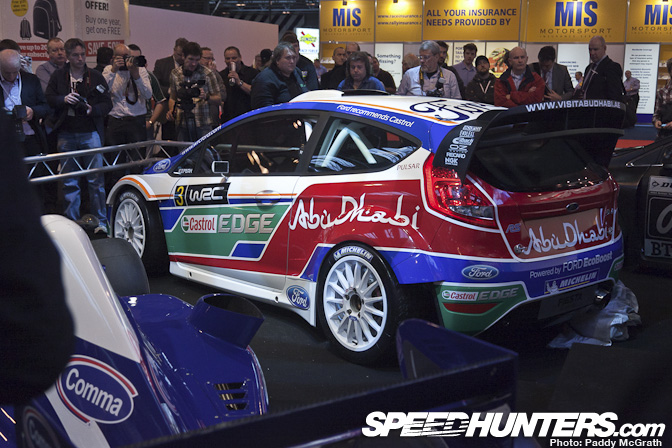 … the 2011 Ford Fiesta WRC. This chassis has proven quite successful in S2000 guise, so will Ford have an edge over their competitors ?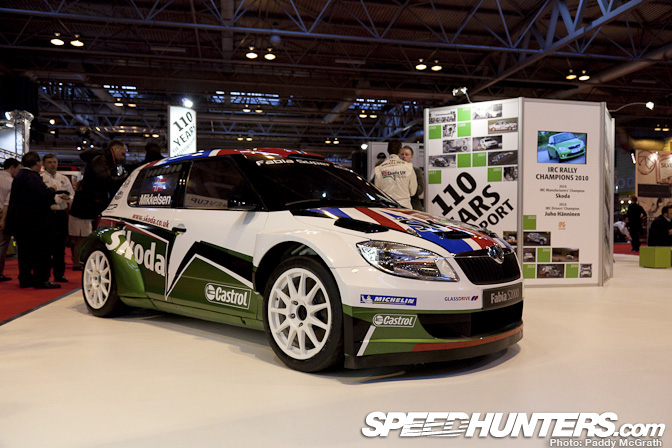 Another unveiling in the rally world was Skoda's Fabia S2000 for the 2011 IRC.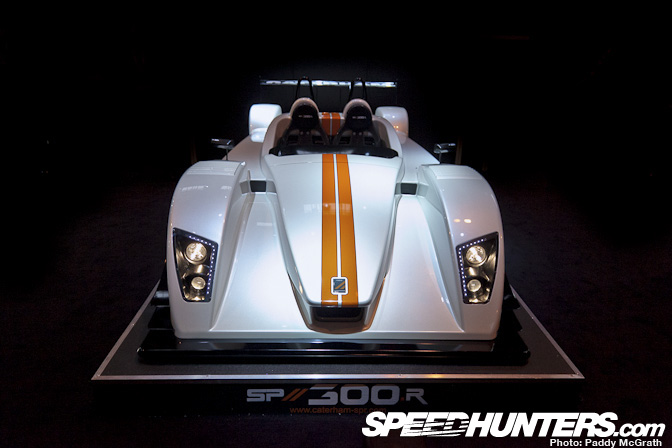 Getting away from the WRC scene, Caterham unveiled it's latest project. A track only car developed in conjunction with Lola cars, it's expected to boast around 300BHP thanks to a supercharged Ford Duratec engine. I'll look at this closer in an upcoming spotlight.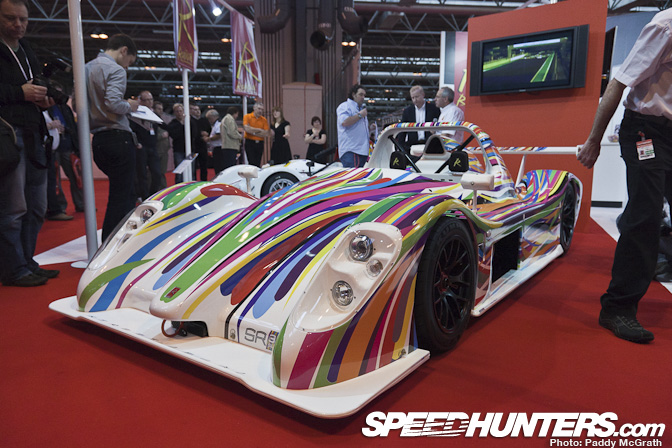 Stealing some of Caterham's thunder was Radical, who announced the latest incarnation of their SR3. Dubbed the SR3 SL, it will also develop around 300BHP thanks to a Ford engine. The Radical will retain it's road legal status.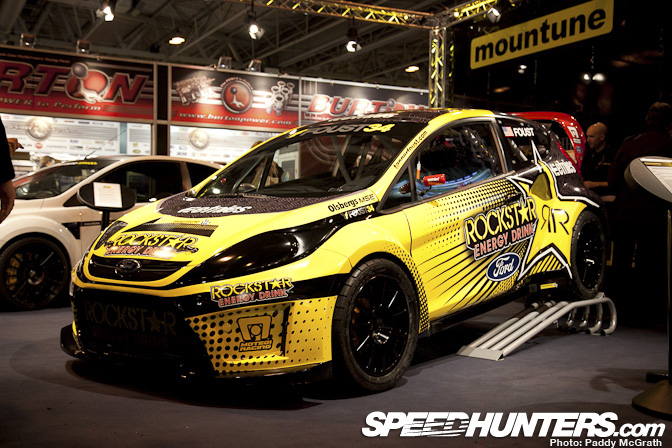 FD regular Tanner Foust unveiled his new Ford Fiesta and announced his intentions to compete all ten rounds of the 2011 European Rallycross Championship. Like the Caterham, I'll take a more in-depth look in a future post.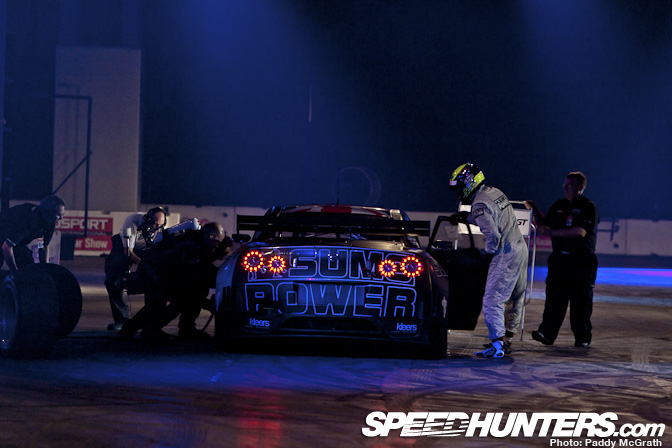 We'll also be dedicating a full post to the Live Action Arena where the Sumo Power GT-R GT1 will be joined by a host of other series' including a full contact Robin Reliant race (Thankfully not at the same time)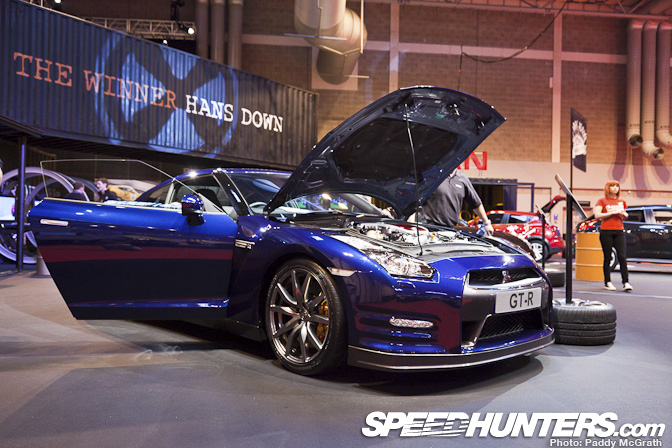 Speaking of a GT-R, Nissan UK were present with the facelifted R35 amongst others.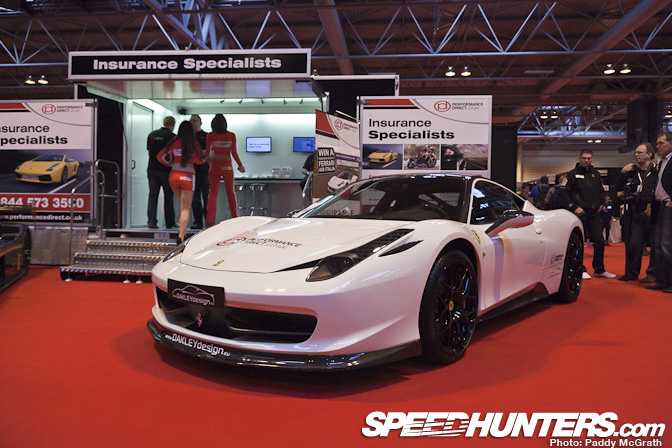 This 458 Italia by Oakley Design was quite well executed. There is an interesting selection of street cars here, despite being billed as a motorsport show. This is due to the Pistonheads Performance Car Show which now runs along side the ASI.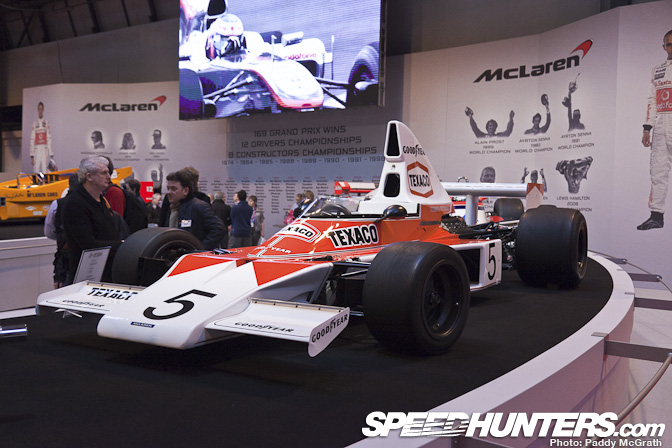 McLaren were present with a display of all their championship winning cars including this car driven by Emerson Fittipaldi.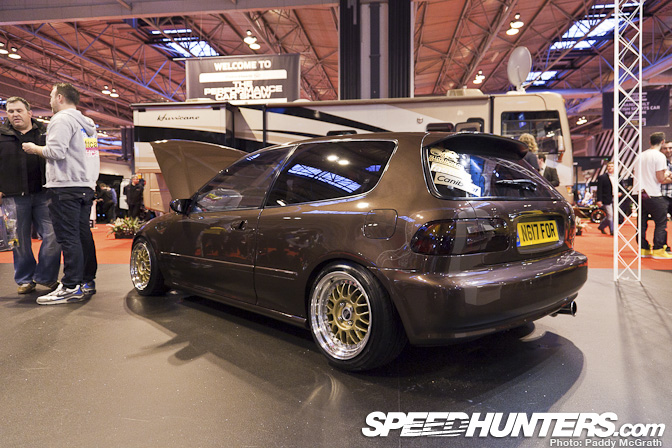 Modified street cars were scarce on the ground but I've grabbed a spotlight on this EG Civic for you.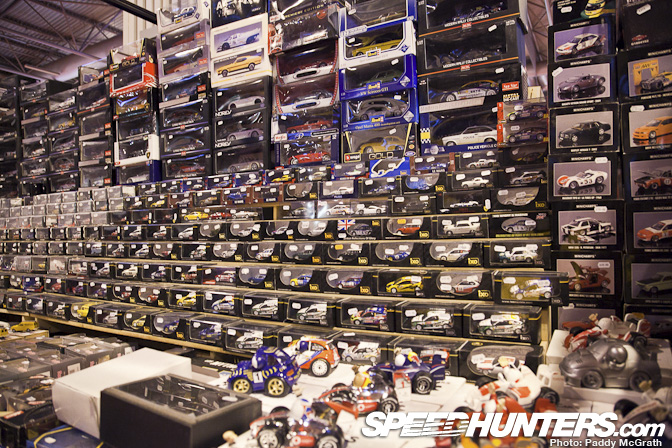 ASI is a great place for any motorsport enthusiast to pick up some things for themselves. We'll be dedicating an entire post to the collectables on offer, some more unusual than you'd expect !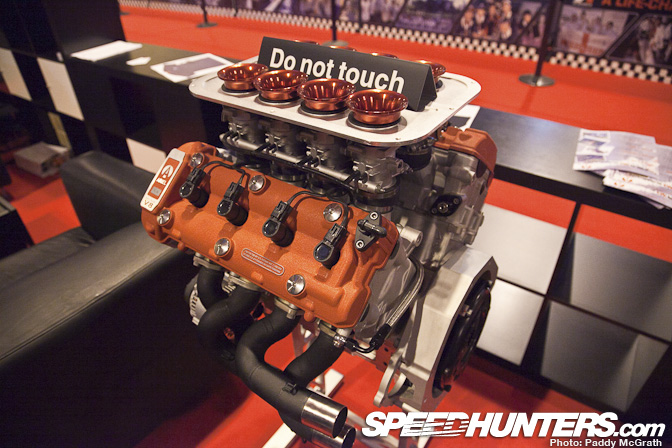 In a bid to further educate myself, I'll be taking a look at the engineering section of the show.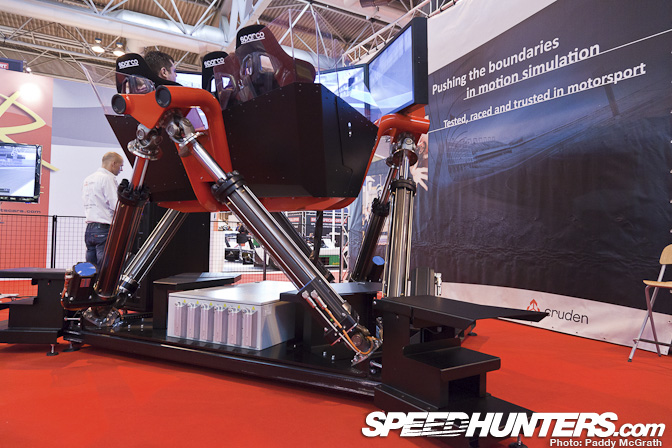 That is of course unless I don't get distracted on this awesome Cruden simulator.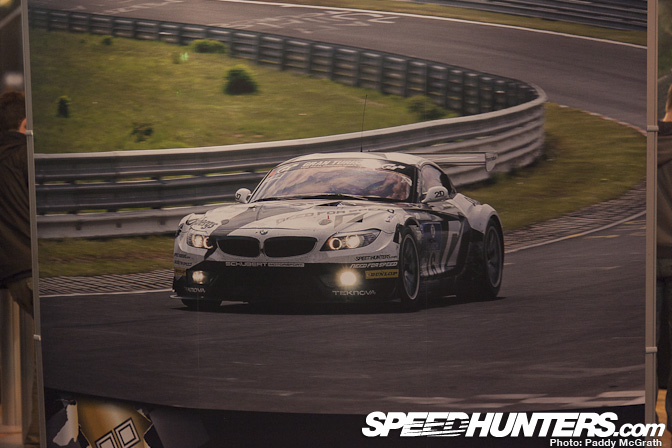 As a reminder that it's a pretty busy week for us at Speedhunters, I spotted this shot of our #76 car on the Ohlins suspensions stand. Be sure to keep an eye out for updates here and on our Twitter and Facebook feeds for how the #76 is fairing in the desert heat.
Before I pass out in front of the laptop, I'll wrap this post up. More posts from the 2011 ASI coming shortly …
-
Paddy McGrath