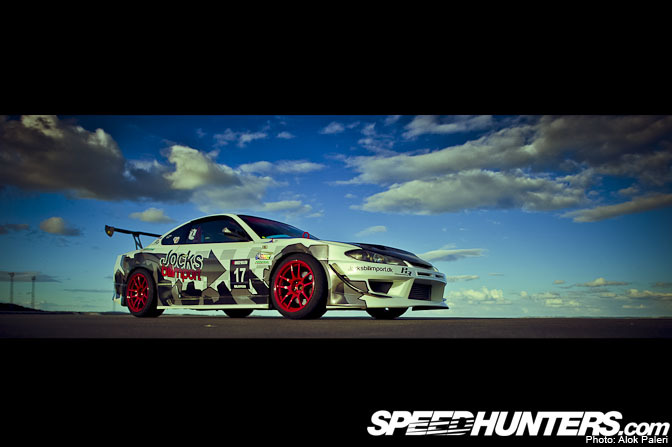 Back in August last year, I came across this car at the penultimate round of Scandinavian Drift Series in Arhus, Denmark. When Marc from Worksmag showed me around the paddock on the night I arrived, this car instantly caught my eye.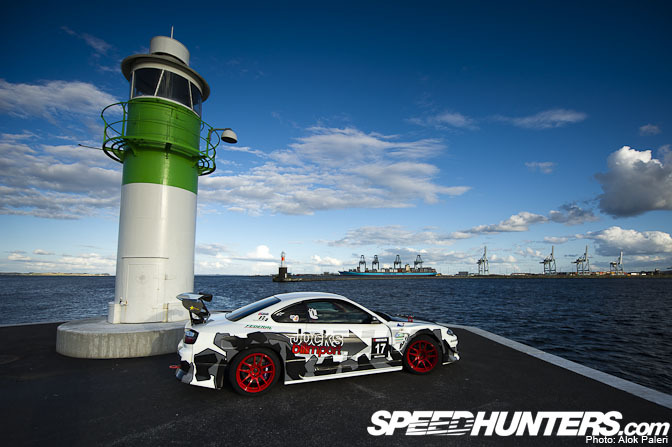 I am so used to seeing busted up driftcars that when I saw this example sporting a Kazama Promode kit, I just had to make a mental note to grab a shoot that weekend.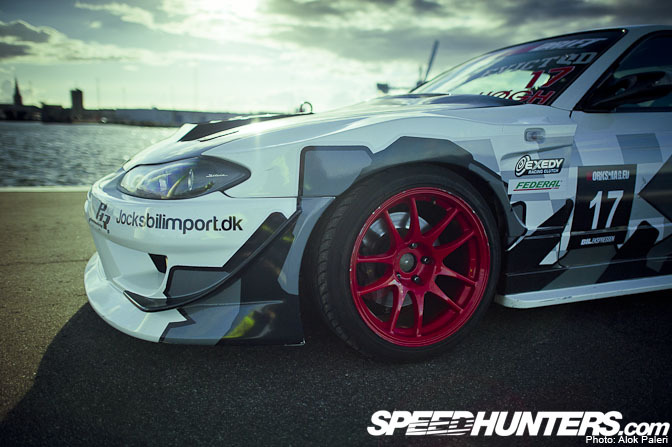 It's driven by Jacob Hogh Hansen from Denmark for Jock's Drift Team which includes this car that runs in the Pro class as well two AE86s in the Pro-Am class.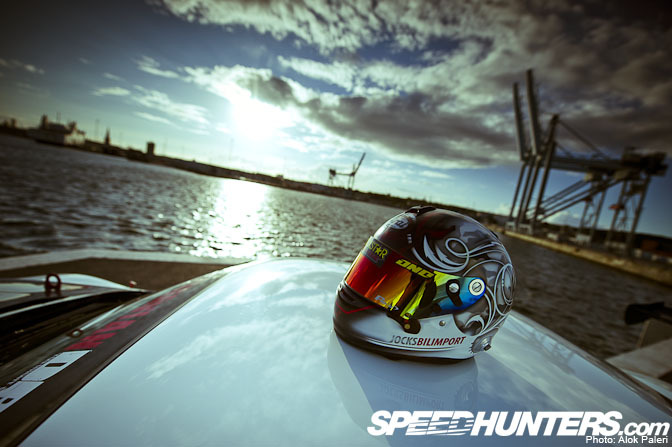 Jacob used to have an S13 that he built from scratch and drifted for two years. It was towards the end of the second year that his girlfriend was expecting twins, so Jacob decided to give up professional drifting to channel the funds for his family.
He decided to sell his S13 and therefore contacted an car import/sales group called Jock's Bilimport. When Jacob told Kim – the owner of the shop as to why he was selling his car – Kim decided that it was the perfect opportunity to promote his business and the two struck a deal.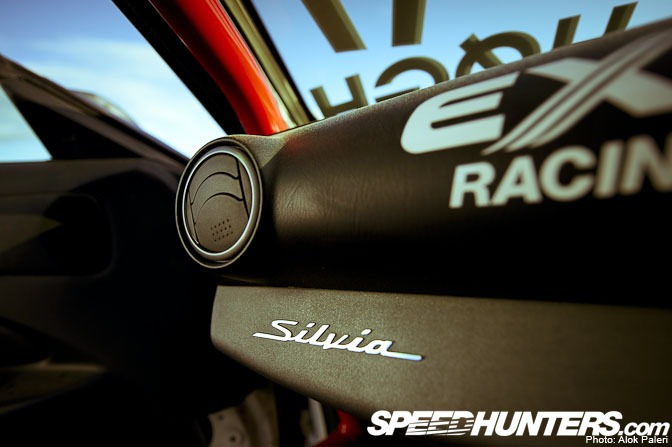 They both pondered over the different options they had for a new drift car, with various S-chassis models and Supras coming into the brainstorming phase.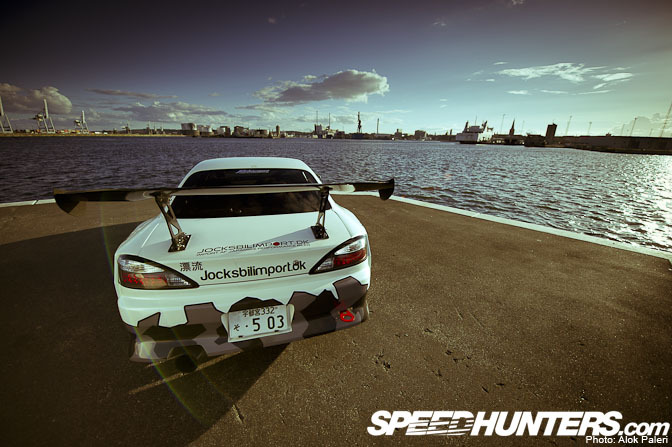 In the end they decided on using a demo car that Kim had just imported, this very S15. Butchering the car must have been a heartbreaking process, as the car had an immaculate interior complete with Bride leather recliners.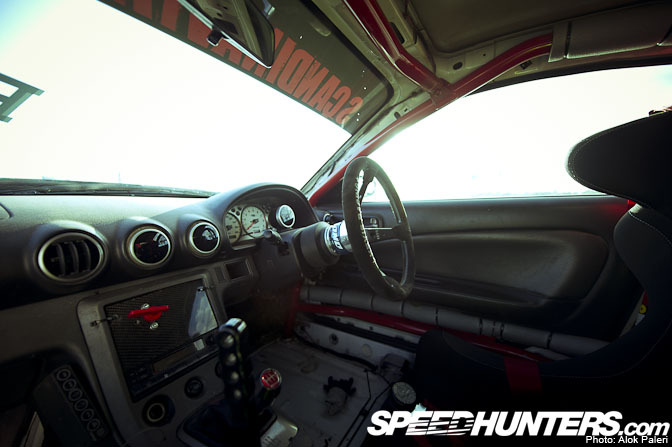 Jacob scrapped quite a lot of the interior while still making it look somewhat civilized.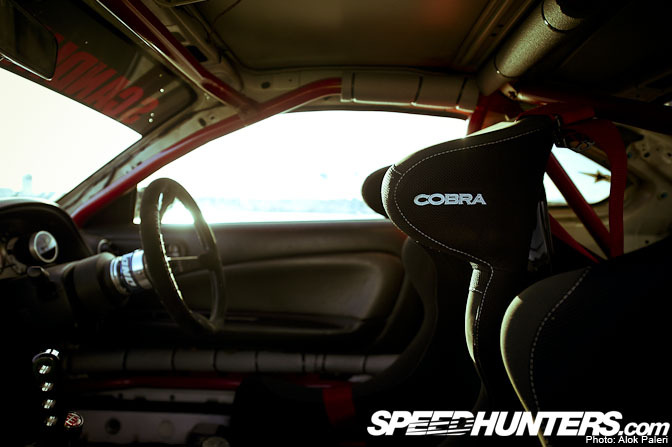 The leather seats from Bride were replaced with racing buckets from Cobra.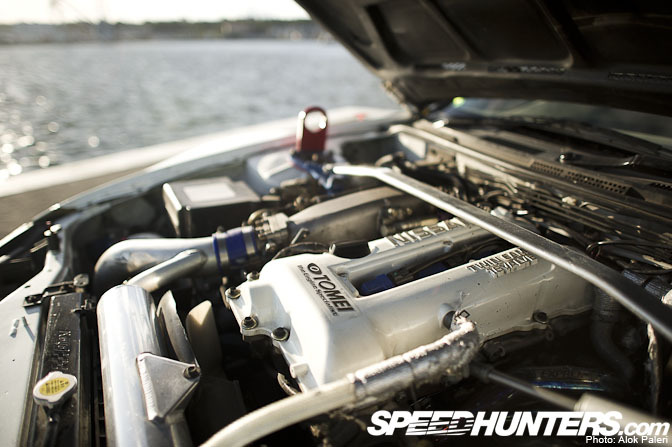 Under the hood there was a dash of Tomei-ness with Tomei Poncams camshafts, Tomei headgaskets, Tomei M7960 turbine, Tomei fuel pump…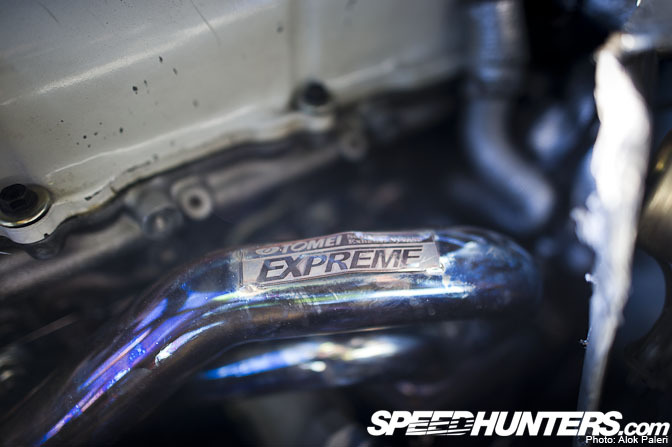 …Tomei Expreme exhaust manifold as well as turbine outlet.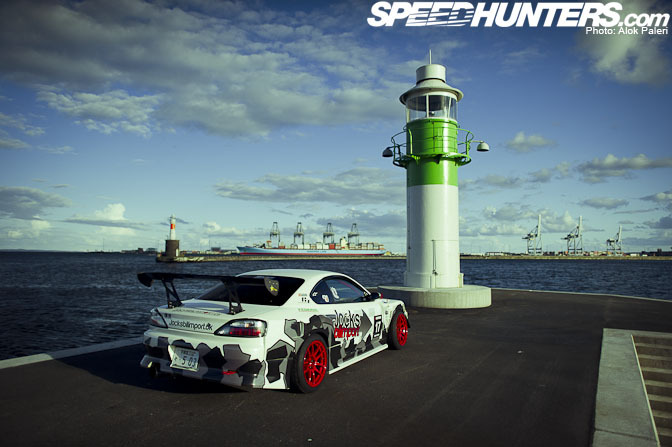 As I mentioned already, the car boasts of a Kazama Promode bodykit…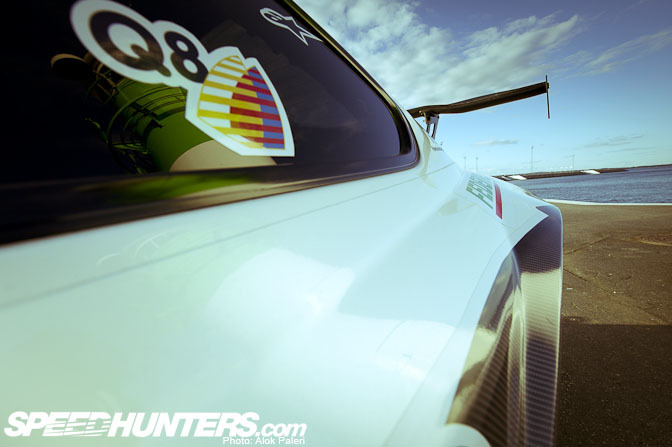 …mmm those hips….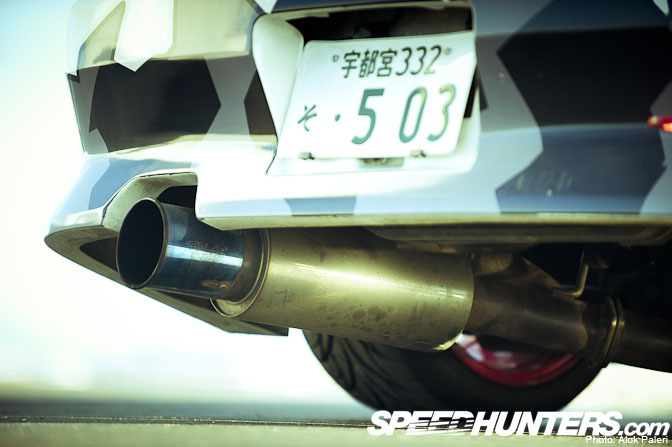 Exhaust comes in the form of an HKS silent HI Power item…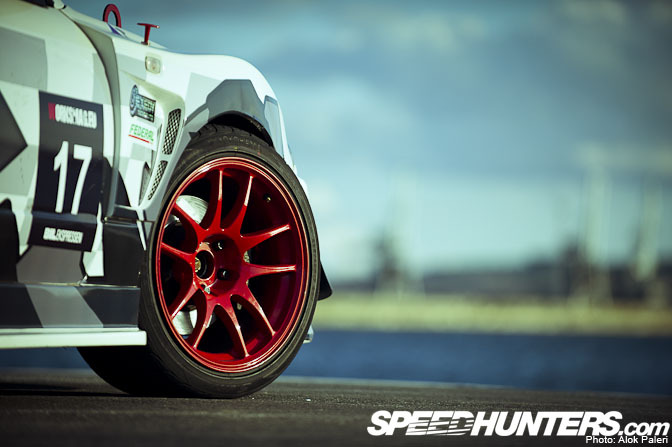 … 17" Rota Torque wheels all round…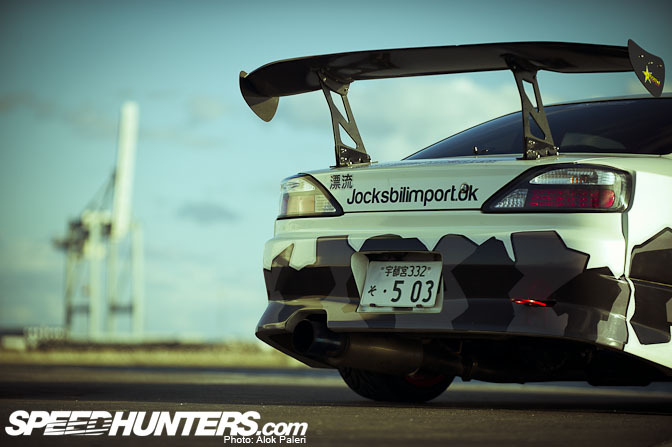 …and a Final Konexion D-Spec carbon spoiler on the back.
Don't think for a second though that this is all show and no go.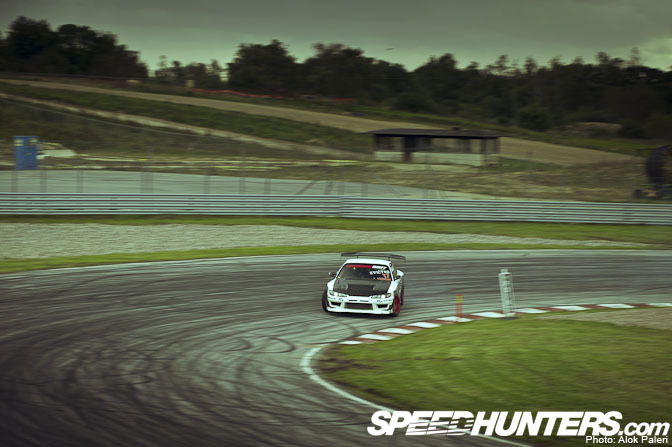 Jacob won the first event he competed with the new car…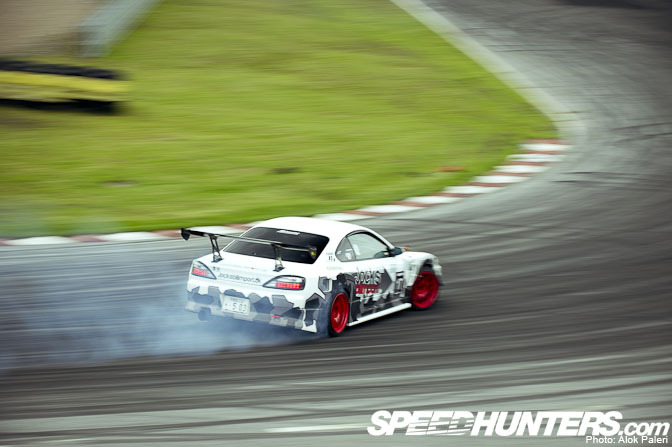 …and went on to finish second overall in the Scandinavian Drift Series championship, just four points separating him from the champion.
-
Alok