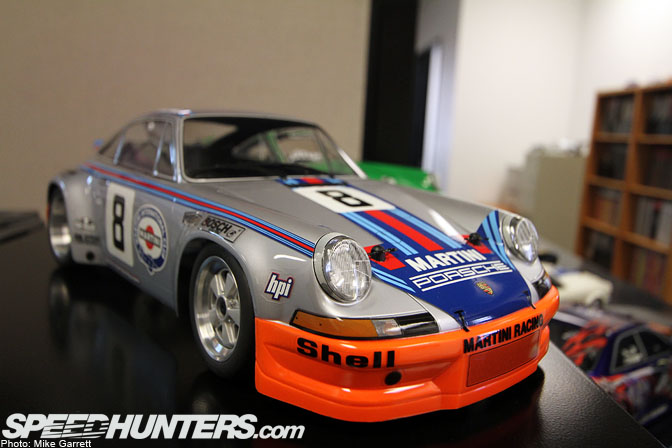 Now to continue on with the second part of my visit to the radio control wonderland better known as the HPI Racing headquarters in Foothill Ranch, California.
This time we'll check out a few of HPI's impressive RC machines, and then head out into the parking lot for a little scale drifting.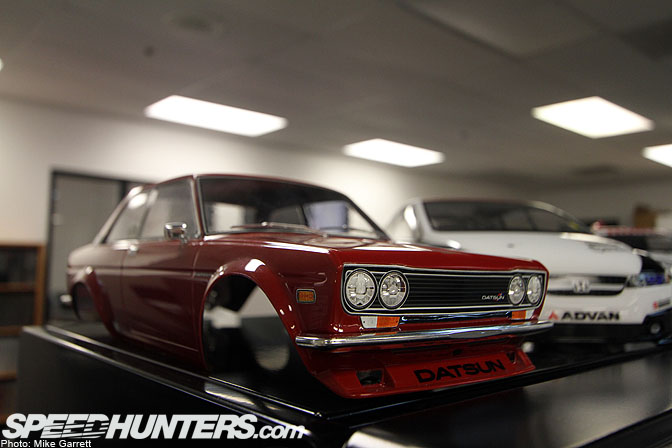 Littered around the offices are all sorts of RC cars. One of the coolest parts of HPI's current product line are their vintage-styled kits. Whether its the Porsche pictured above or this incredibly cool Datsun 510.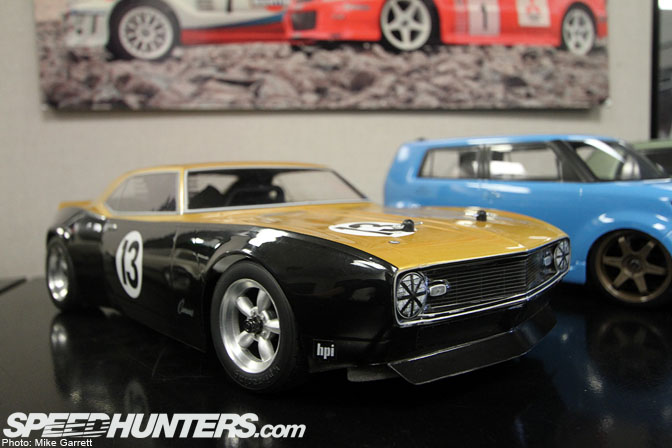 Check out the Trans Am-inspired Camaro complete with American Racing style mags. How cool would it be to have an RC drift car with one of these bodies and a set of TE37's?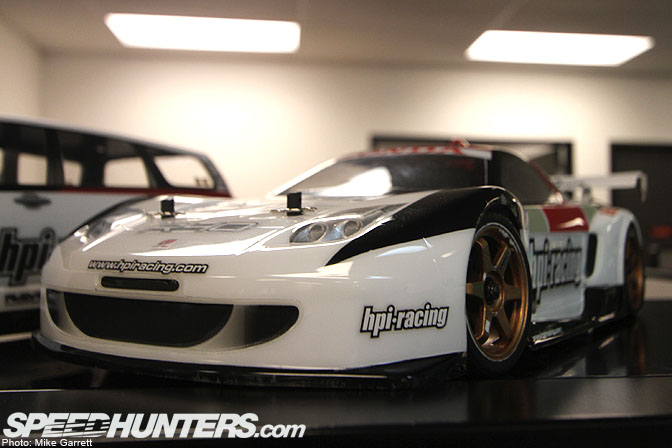 Super GT NSX. Awesome.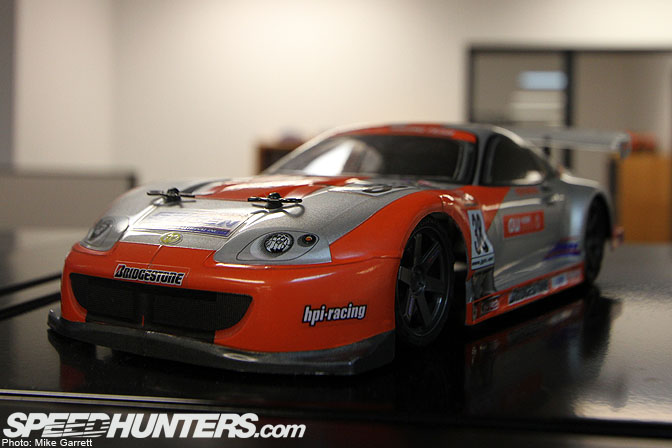 This 1:18 scale Super GT Supra also caught my eye. HPI was actually a sponsor on the real life version of this car.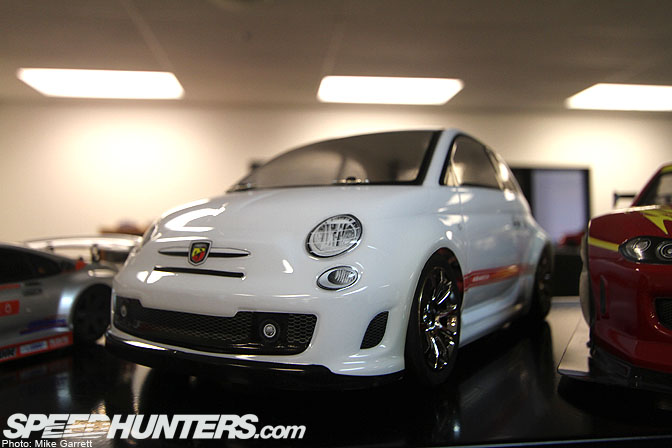 An RC Fiat 500 Abarth should be just as fun to play with as the real version, no?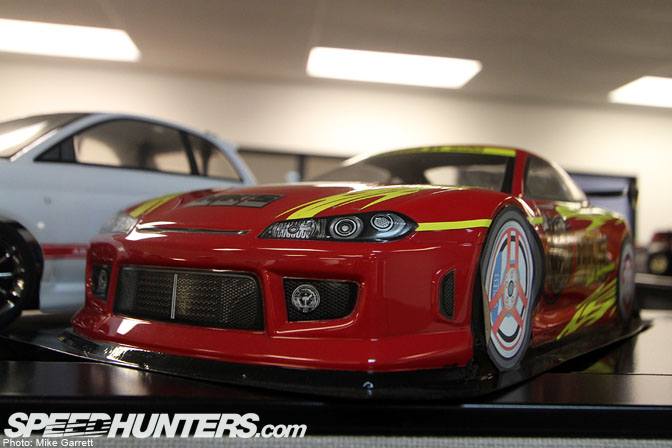 Way back in the early days of D1GP, the HKS S15 replica was done as a special project for NOB Taniguchi.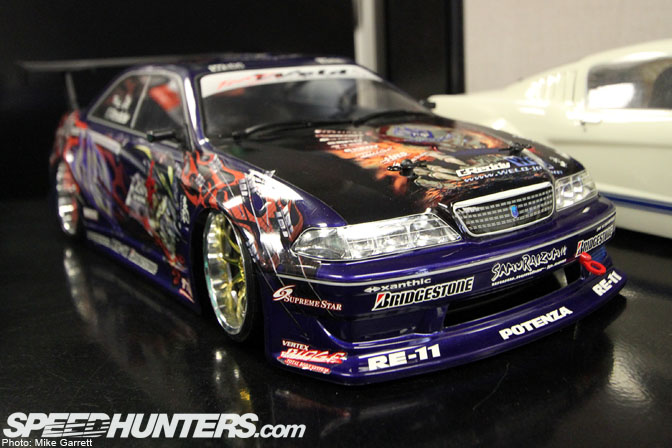 More drift style, this time the Weld JZX100 Mark II. Applying these graphics can't be easy.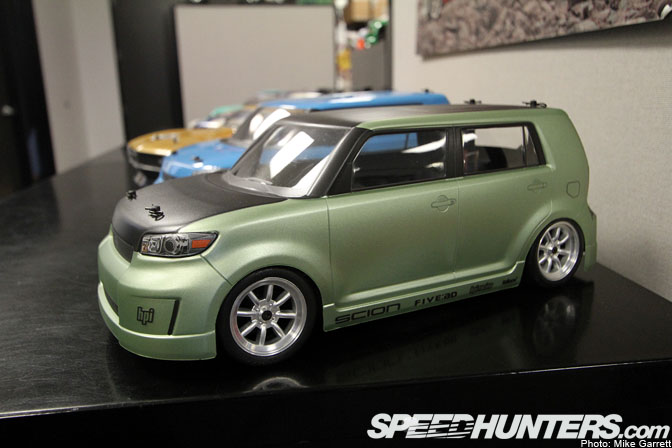 Here's a completed version of the Scion xB that I showed the tooling for in the first post.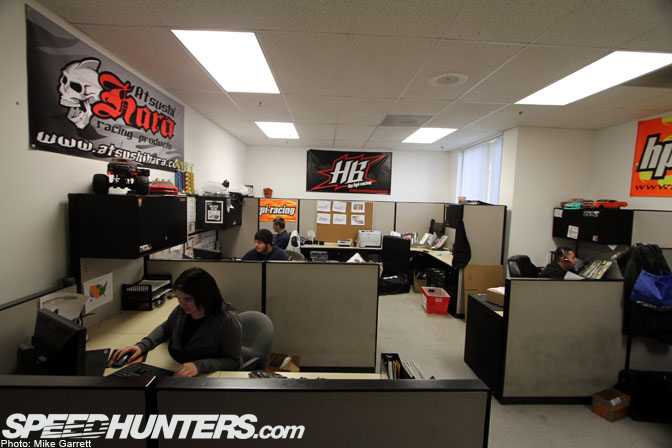 Wandering around a bit more, we have the customer service area. If you exceed your skills as an RC pilot or have any other problems with your HPI product, these are the folks that will take care of you.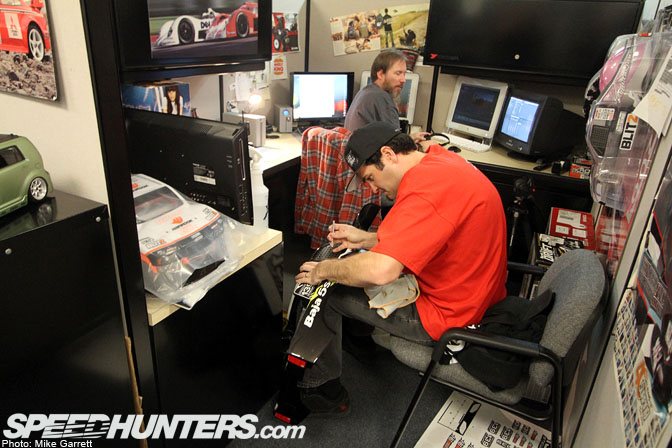 Here's part of the special projects team, working on new liveries and such. Not sure that I have steady enough hands to do this…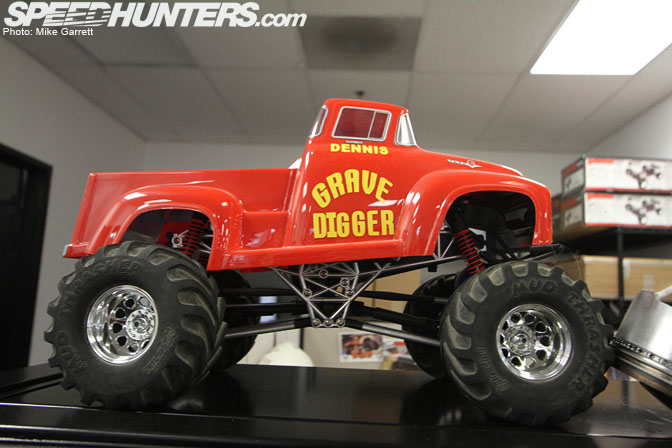 Fact: RC monster trucks are awesome.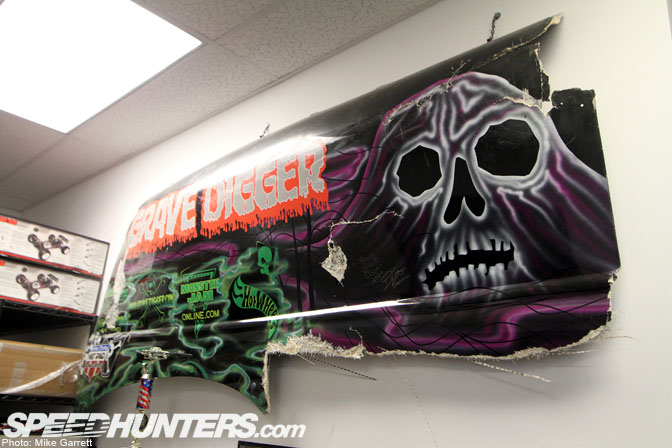 If you grew up at the same time I did, you'll probably be humbled by this piece of the Grave Digger monster truck.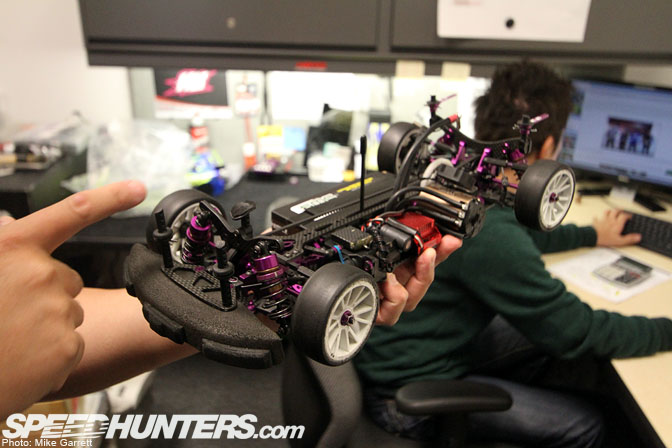 I also got a look at some of HPI's high end competition gear. Chances are if you can tweak it on a real car, you can tweak it on one of these.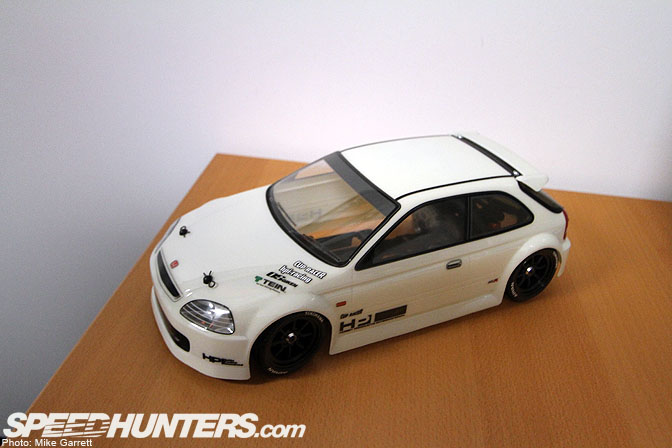 Love this little EK Civic that was hiding in one of the offices upstairs.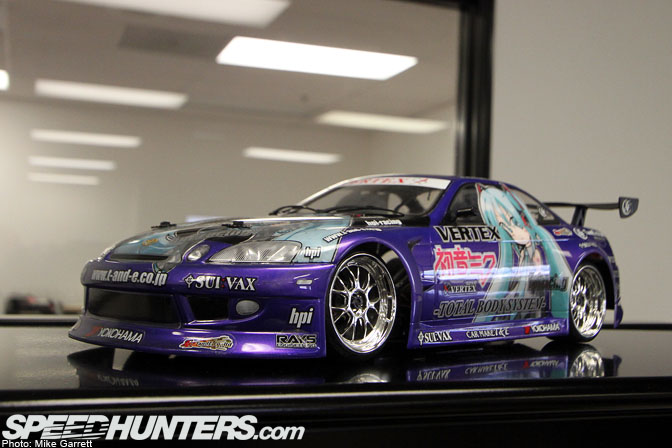 How about this Ita-Sha Soarer? What I'm learning is that if people customize their real cars in a certain way, you'll find RC cars done to replicate that.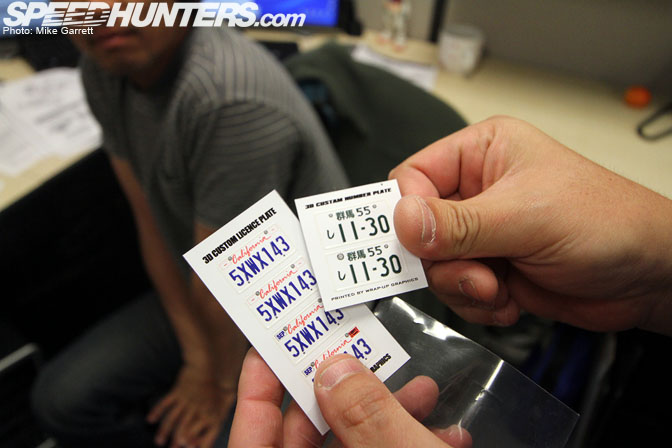 Check out these three-dimensional license plates. It's all in the details!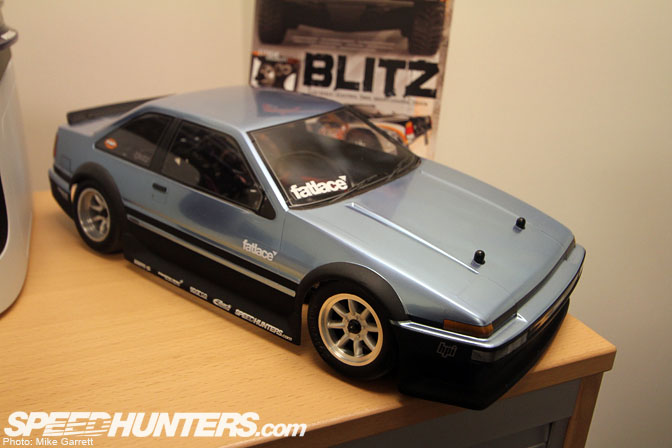 In Andrew and Collin's office, I spotted this mega cool AE86 coupe. Note the sticker on the side skirt!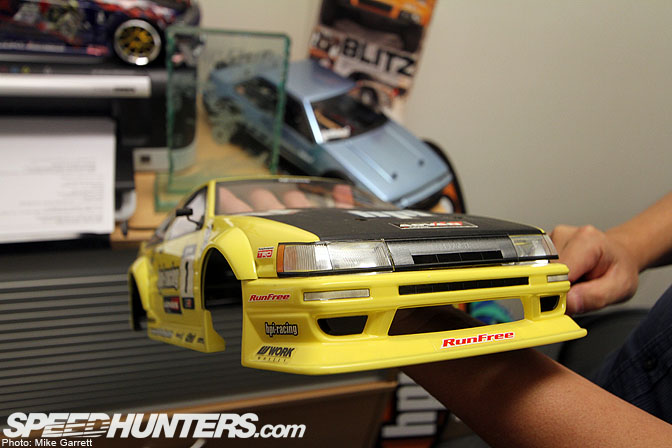 HPI actually makes all styles of the AE86 body. Here's a Levin hatch complete with add-on Run Free aero.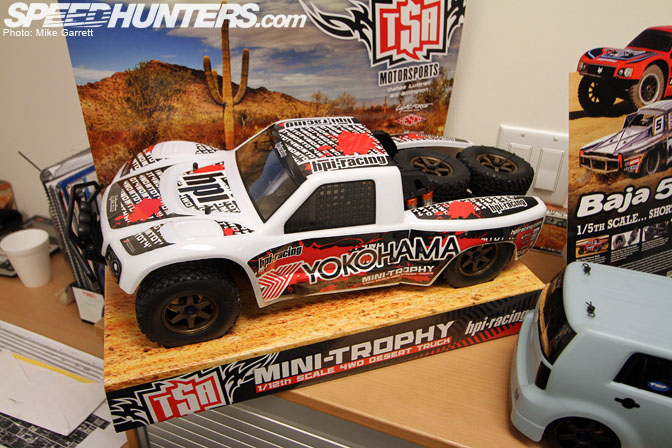 This 1/12 scale Trophy Truck also looked like fun.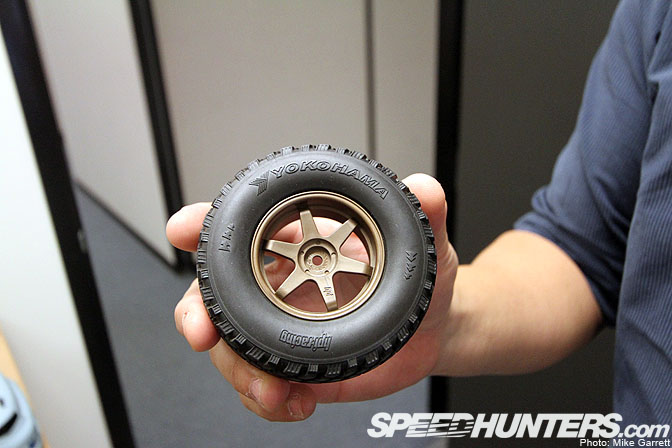 You can never go wrong with TE's, even in scale form.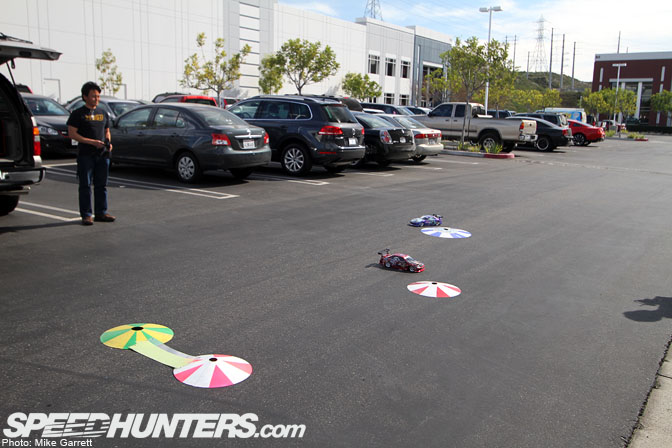 Finally, we went outside to the parking lot for a little RC drift demonstration.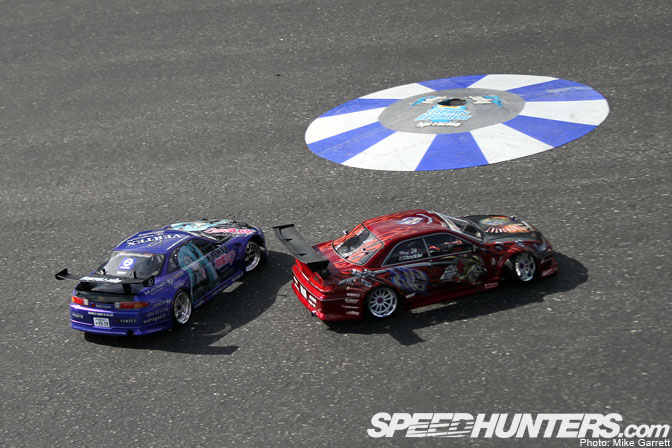 First, with a pair of electric Toyotas.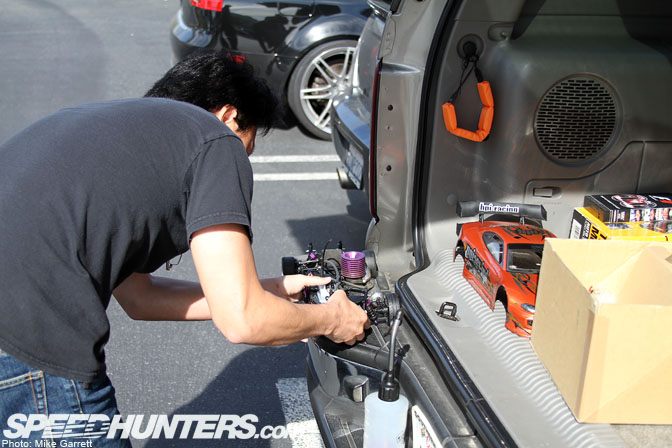 Then, the real highlight – a nitro powered S15 drift car.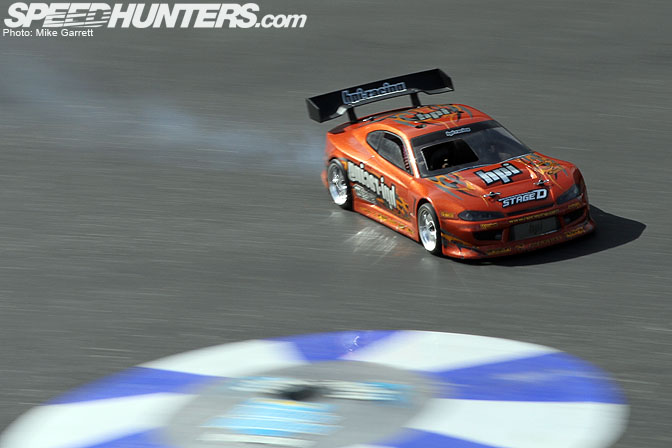 You've got to be quite skilled to drift a radio control car with this much power. If you've ever seen a nitro RC in action, then you'll know what I'm talking about.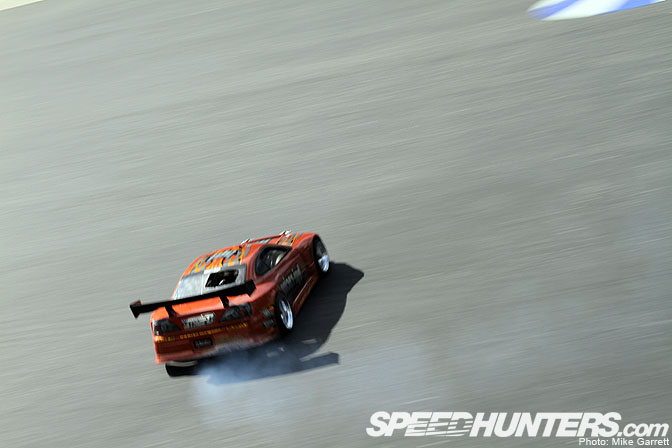 The smoke and sound is worth the extra difficulty though.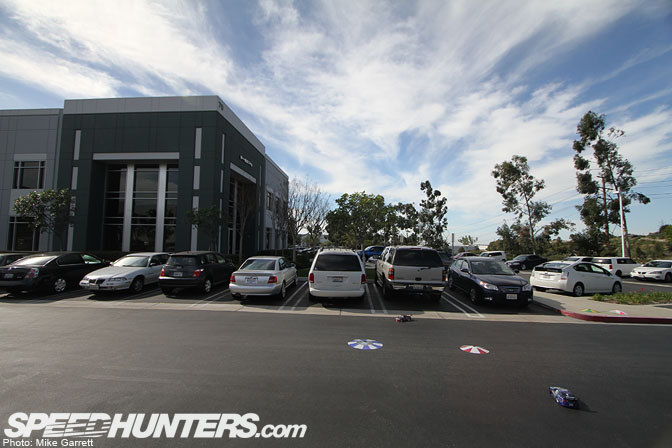 I tried at my hand at driving one of the more noob-friendly electric cars and found it be way fun. There was also something about sliding one of these little cars around that seemed to relieve stress. I think it's about time I got myself one of these things…
That will wrap up my visit to HPI USA.
I'd like to thank Andrew, Collin, and everyone at HPI for taking the time to show me around.
-Mike Garrett