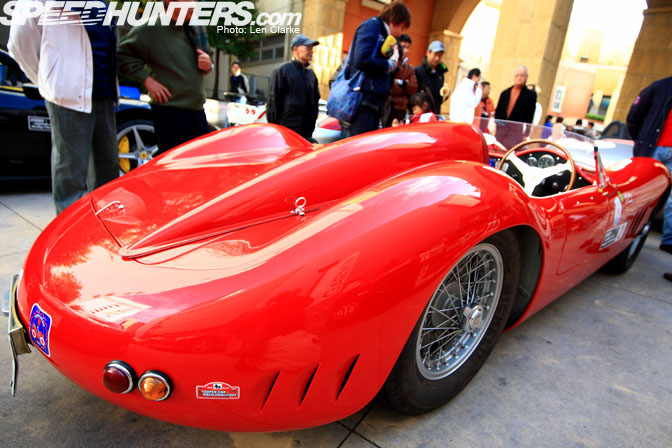 The late autumn/early winter period in Japan is chock-full of motoring events of all kinds. The Super Car Rally Challenge, in its fourth running in 2010, is a pet event for SUPER GT's Team Taisan owner Ricky Chiba, who entered no fewer than sixteen of the 48 cars taking part. The SCRC is a one-day event covering 180 kms that starts and ends in Kawasaki's famous Cine Citta area.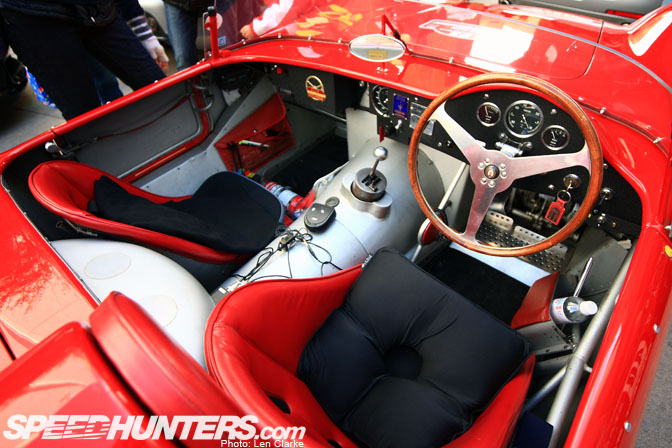 This year's running featured a wide variety of road-going surprises that included a rather famous car on the historic rallying scene here, TV personality Masaaki Sakai's Maserati 300S. Only 28 examples of this incredible car were produced between 1955 and 1958.  That cockpit is so clean and uncluttered, absolute perfection.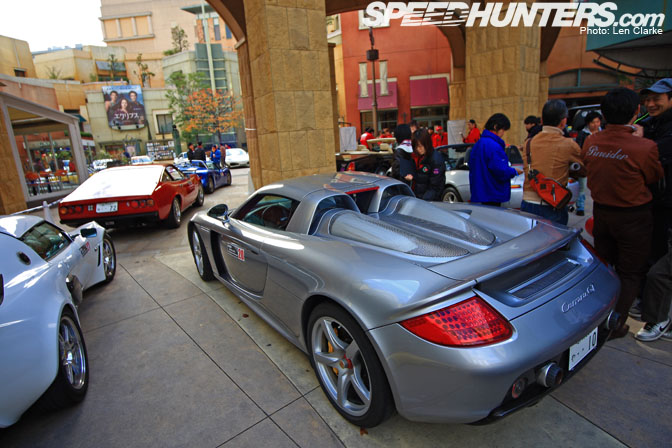 It's basically a fun day out for a bunch of discerning car guys (and gals), with the emphasis on enjoying the atmosphere of a Sunday drive with friends. The calibre of cars is typically high, and everyone was in a cheerful mood as the group prepared to set off.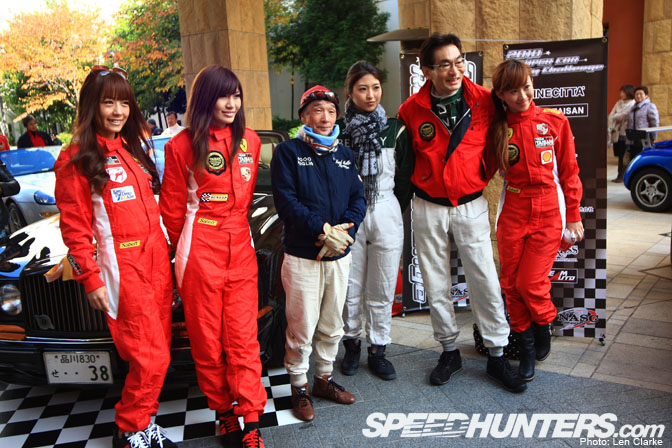 In the centre is the event's (and Japanese terrestrial TV) star Masaaki Sakai, with Ricky Chiba on the right, his daughter Mina standing between them, flanked by three of the Taisan Angels.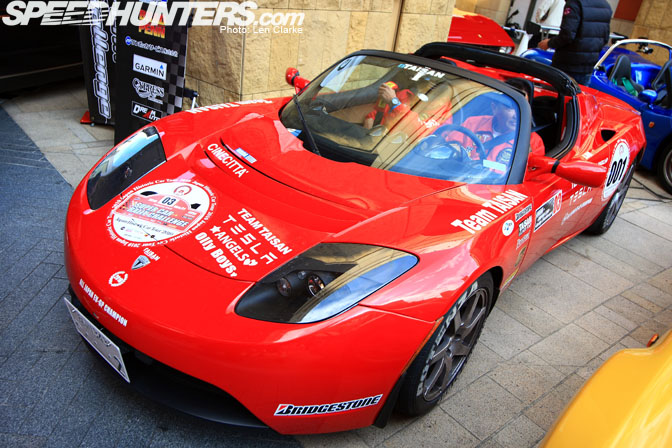 Chiba-san's many motor-related activities include campaigning a pair of Tesla roadsters in the new-for-2010 Eco Car Challenge Cup, where his pair of American cars took a resounding 1-2 not long ago.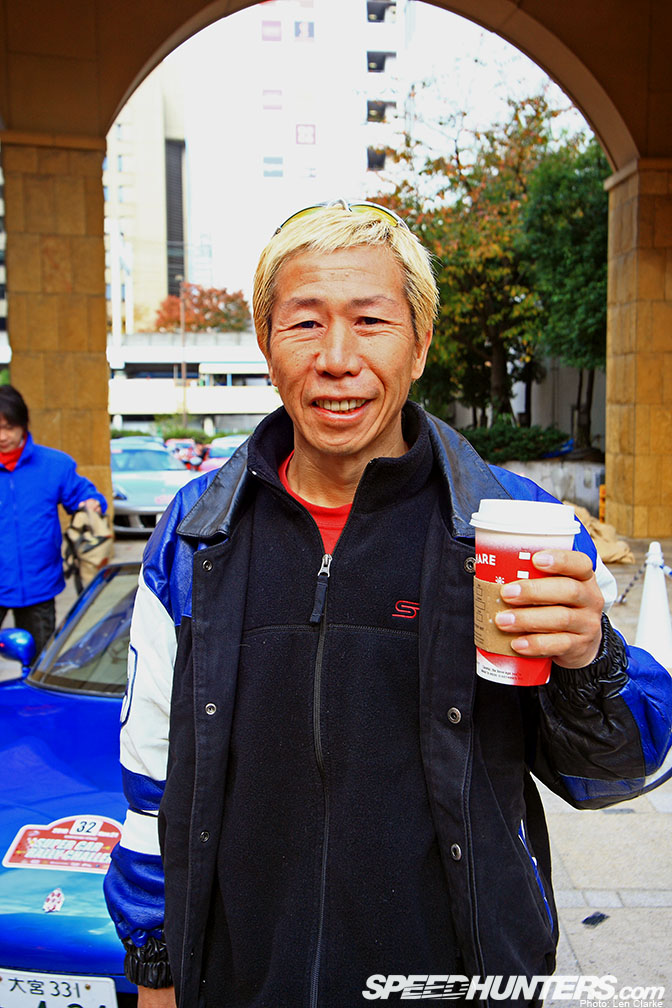 One of the many guests in attendance was long-time Taisan driver Tarzan Yamada, on this occasion behind the wheel of one of the trio of Dodge Vipers taking part.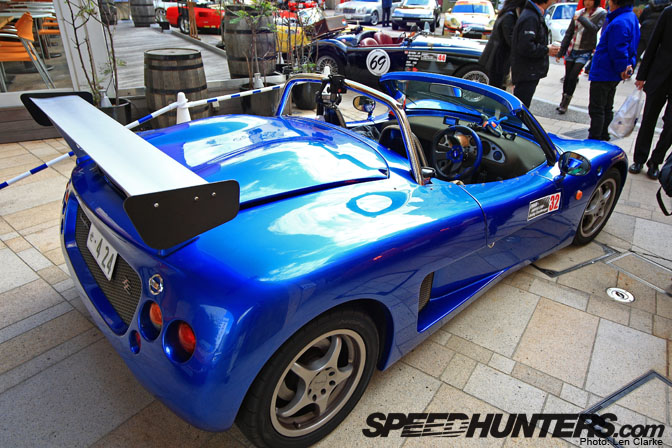 This curious (and alarmingly quick) little number is the ZZ from Tommy Kaira. Speedhunters readers will no doubt know about the wild things Tommy Kaira has done to BNR32 Skylines (850whp anyone?) and a host of other Japanese cars over the years. The ZZ, which came out in 1996, has an RB26DETT under that tiny trunk and puts out 542hp. The diminutive car also features front and rear diffusers. No messing about then!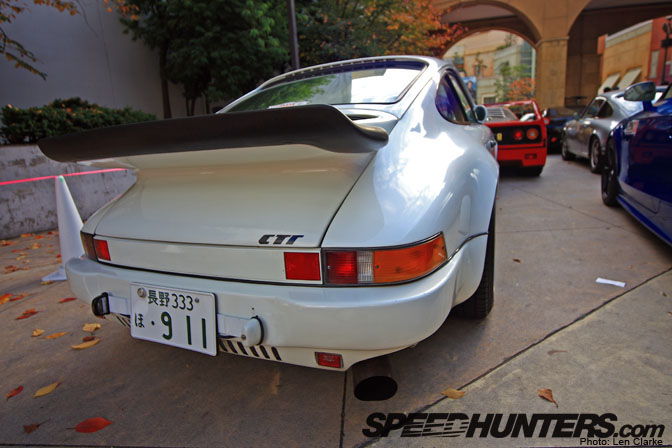 RUF. Indeed. I've always loved these. Rare as hen's teeth, but this is exactly the type of event where you'd almost expect to see one.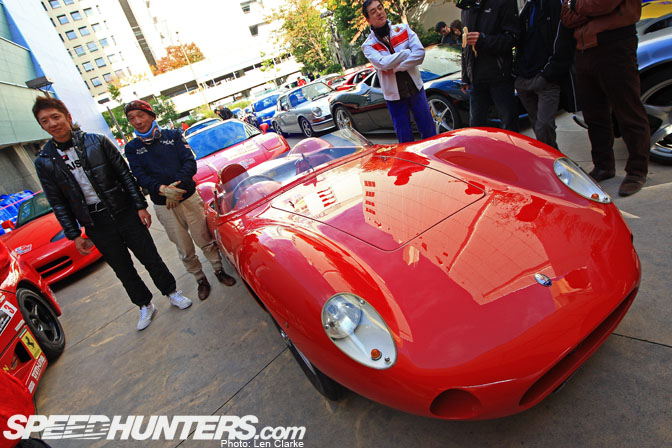 SUPER GT driver Shogo Mitsuyama, acting as navigator to Sakai-san on this event, poses for the cameras alongside his teammate.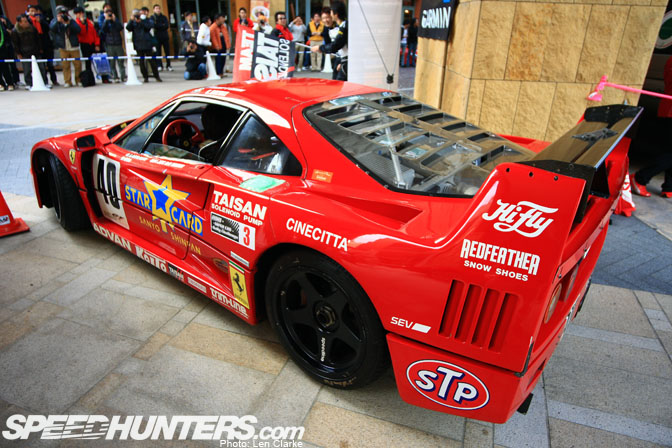 There was a total of three F40s on the roster. This example, driven by two-time PWRC (Production car World Rally Championship) title winner Toshi Arai, is the actual car campaigned in the JGTC in 1995 and '96 by Oscar Larrauri and Ota-san. Fully road-legal, I assume…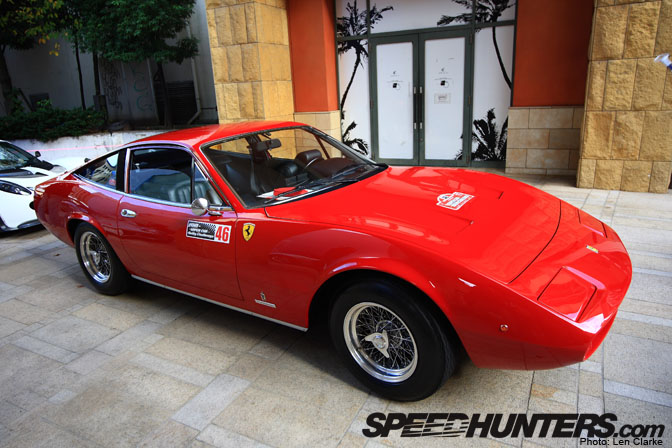 Another rare Italian beauty. This Ferrari 365GTC/4 looks great on Borrani knock-offs, but it's no Daytona. Interestingly, only 505 of these were ever produced, starting in 1972. Beautiful-sounding V12 was a treat.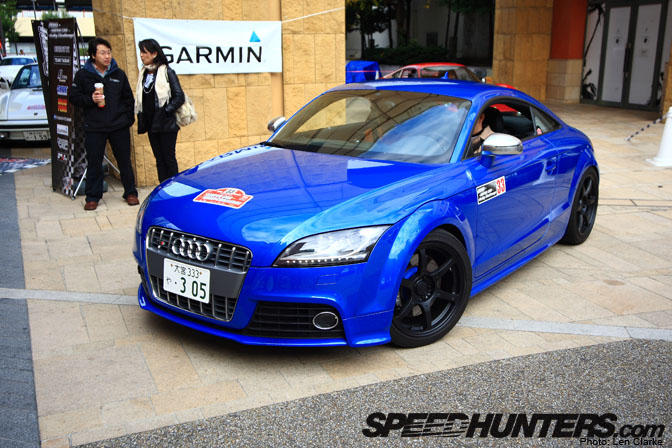 Here's another machine you don't often see in Japan, the Audi TT-S.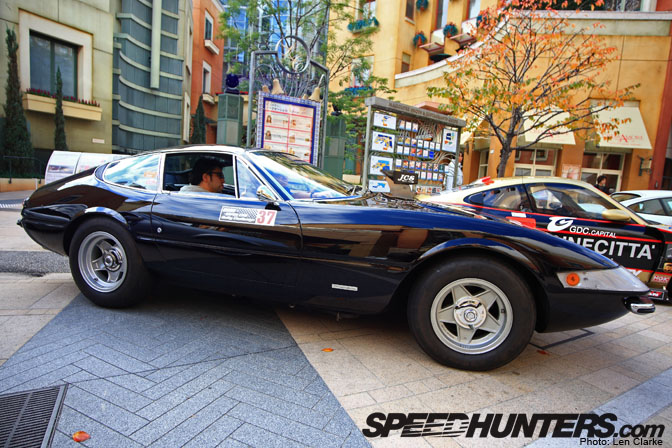 Ahhhh yes, one of the greatest cars of all time, the Ferrari Daytona. I simply cannot get enough of unmolested examples of this true supercar.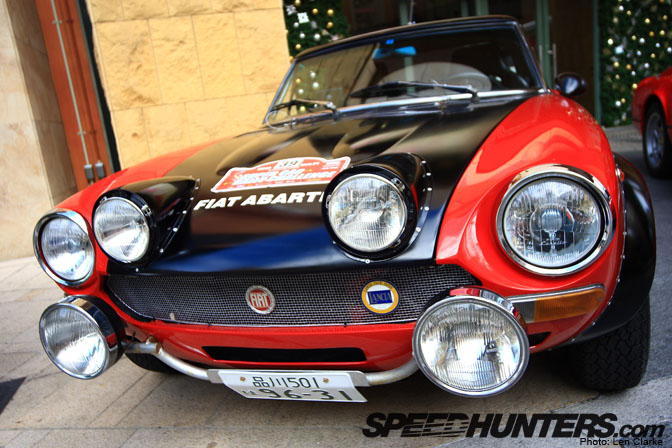 More Italian gorgeousness. This, according to the owner (and I have no reason to doubt him), is an ex-factory Fiat 124 Abarth that competed on the Monte in 1974. He has agreed to let me do a feature on the car in the next month or two, and said he'd get his mate, who has a genuine 131 Mirafiori (think Alitalia livery), to come along for what will be a double-shot of pure aesthetic joy. Stay tuned for that!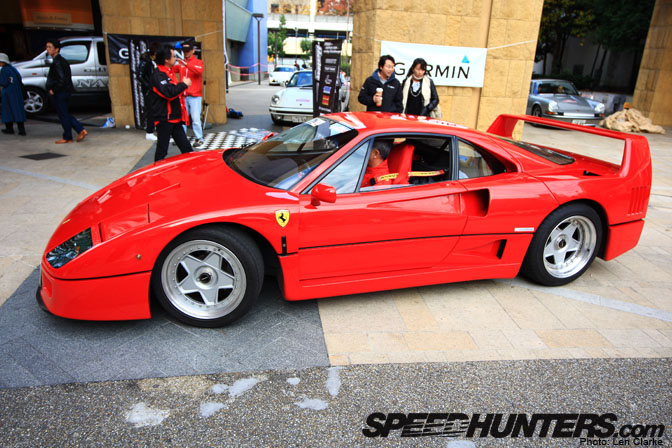 The third and cleanest of the F40s on hand. Probably has about 300kms on the clock.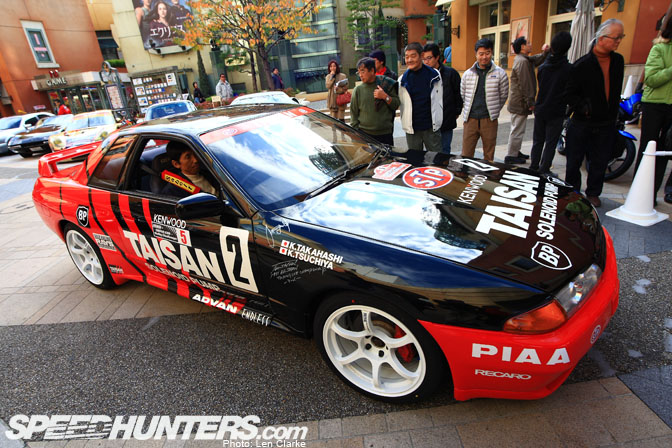 Here's a spectacularly-clean replicar of one of Chiba-san's Group A BNR32 Skylines, as raced by Keiichi Tsuchiya and Kunimitsu Takahashi back in the early nineties. Behind the wheel is Taisan driver Shinichi Yamaji.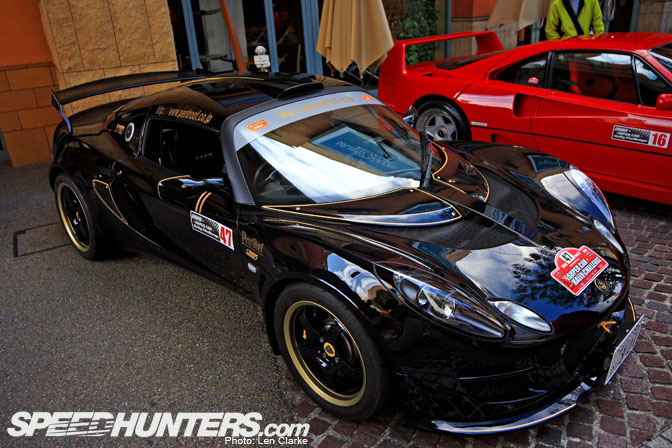 One of the pair of Lotus Exige S taking part. The JPS-inspired paint scheme works well.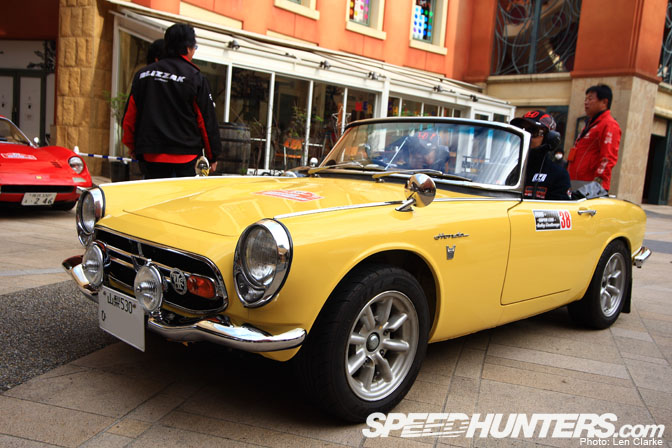 A Honda S600, one of those irresistibly cute Japanese designs from the '60s. I like the more assertive look the Minilites give the car.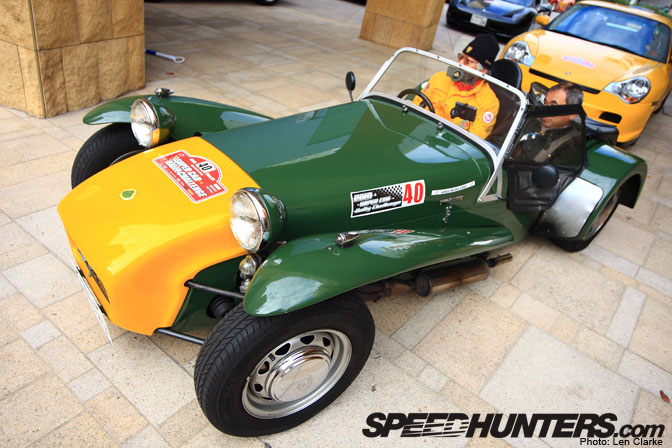 This original Lotus 7 was refreshing. A timeless design that speaks loudly to this day.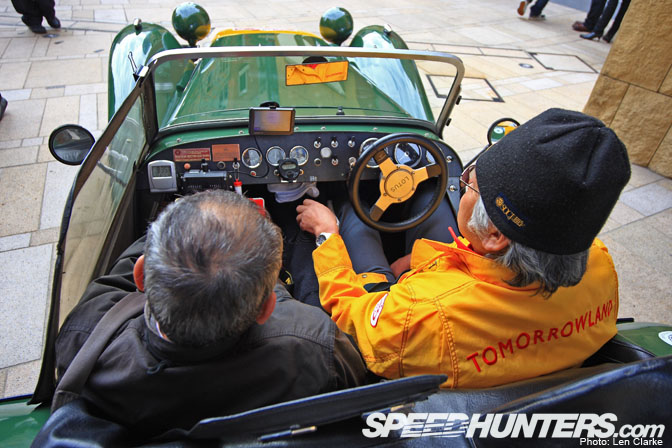 Not all that roomy inside. I hope these guys are friends!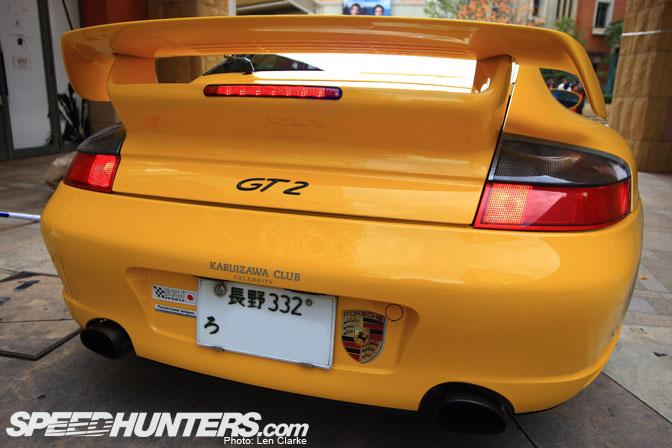 The back-end of a high-performing 911 just does something for me.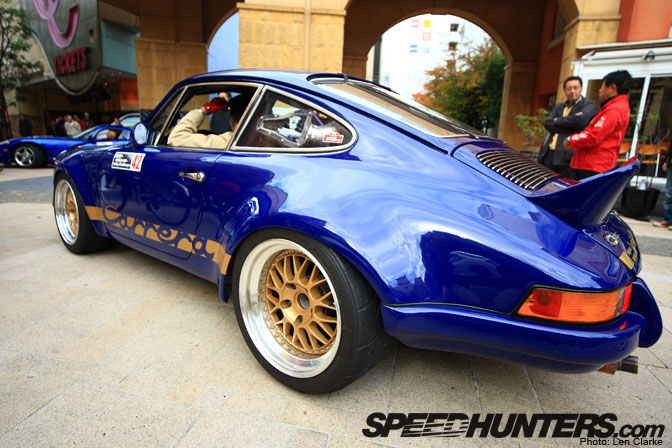 But the modern ones (while more powerful I'll admit) don't hold the same appeal as this 'narrow' RSR from 1974. The owner of this car is another who has been kind enough to let me do a shoot in January or February – something I'm really looking forward to!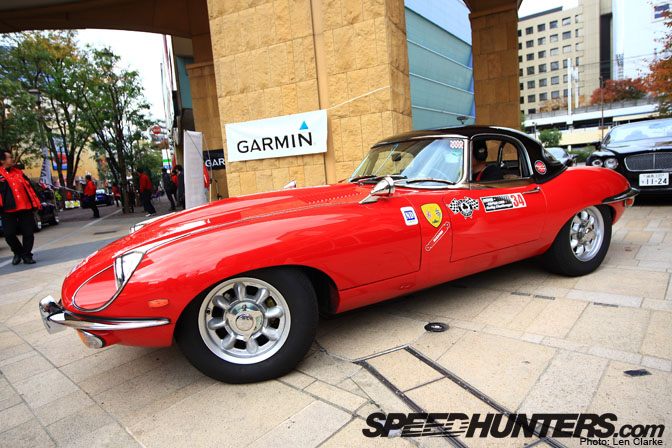 Easily one of the best designs ever, the wheels (I'm guessing they're Minilites) on this E-Type take me back to the bumperless racing versions so prevalent in the sixties and seventies.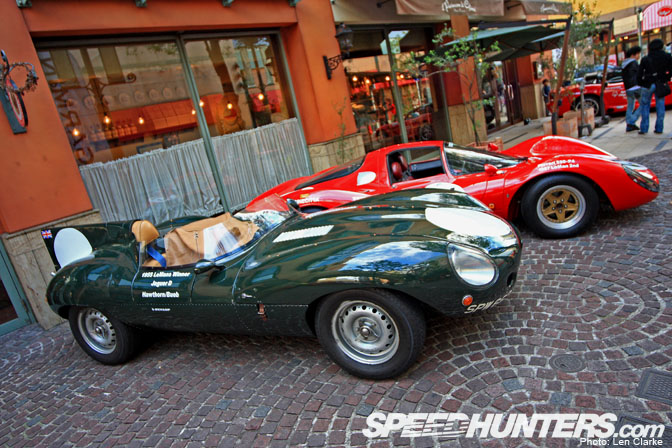 This pair of machines is interesting, though they are both replicas of more famous Le Mans contenders. On the left is a Reynard-built D-Type replica (chassis #3, constructed in 1976) that celebrates the 1953 Hawthorn/Beeb victory in the 24 Hours, while the car on the right is an Australian-built rendition of the Ferrari 330 P4 that came second in the race in 1967.  
Well, that's it for my coverage of this somewhat eclectic event. It's great to see (rather successful) car enthusiasts taking their prized possessions out for a day's jaunt, and sharing the joy with others on the road.
 – Len Clarke