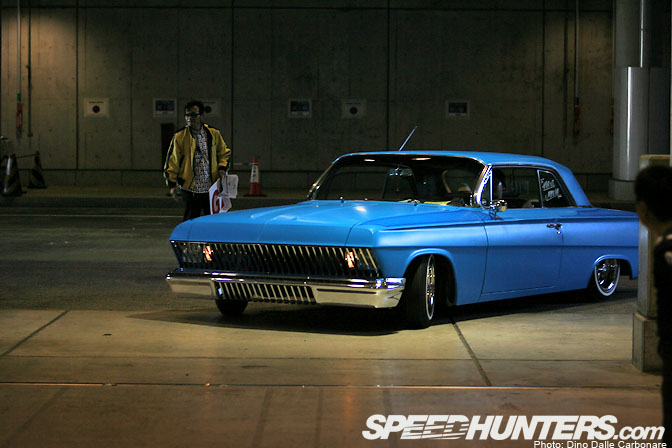 Let's jump right back into the halls of the 2010 Mooneyes Hot Rod Custom Show to take another look at what went down on Saturday during the preparations. It's such an enjoyable experience going to these show set-ups, seeing an empty concrete floor transformed with intricate display areas and adorned with a mouthwatering selection of custom rides. The energy is almost tangible as people run around working hard to make sure that their cars stand out and look their best. You really have to watch out where you go and where you step as cars, trucks and custom choppers continuously move around in every direction not to mention carpeting, miscellaneous cleaning products as well as tools laying around on the ground.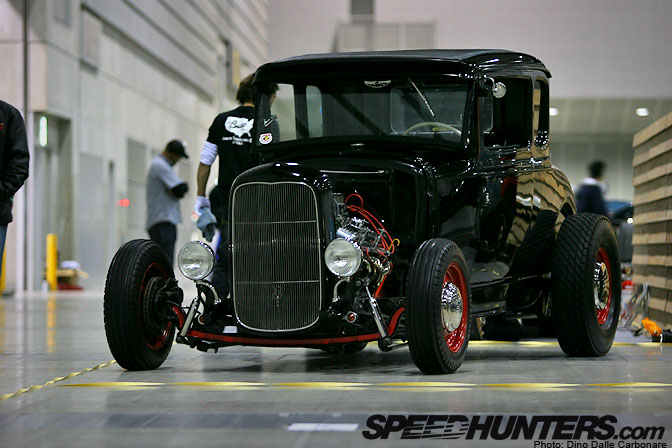 Despite not knowing much about this scene it's obvious that, like any side of the vast car culture we cover around the world, owners and builders of these very unique rides try their hardest to make them look as good as possible.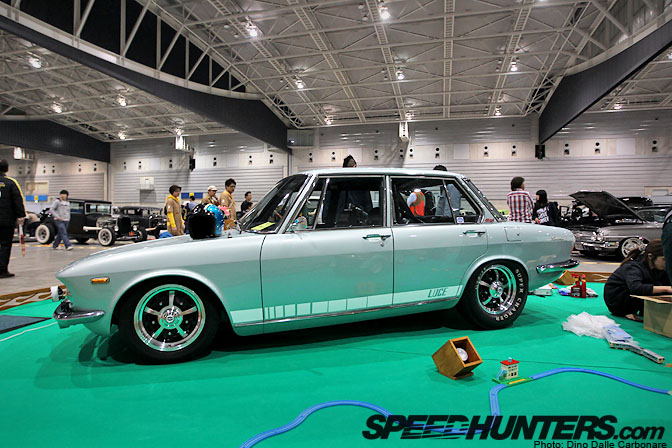 Among all the American iron slowly making its way into the Yokohama Pacifica halls I tried to hunt down as many Japanese vintage cars as I could like this very clean rotary-powered Mazda Luce from the late sixties. I quite liked the racing stripes on the sides and the racing wheels that inject a little American touch to the exterior.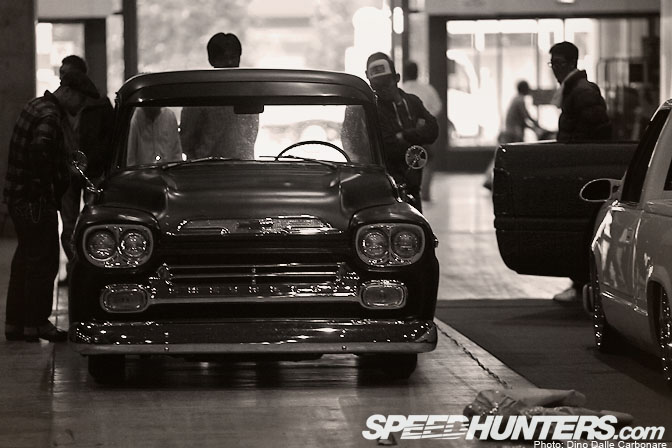 It's hard not to get drawn in by the lure of the older models on show, they help give you an insight into a past era when cars were so simple and had so much character.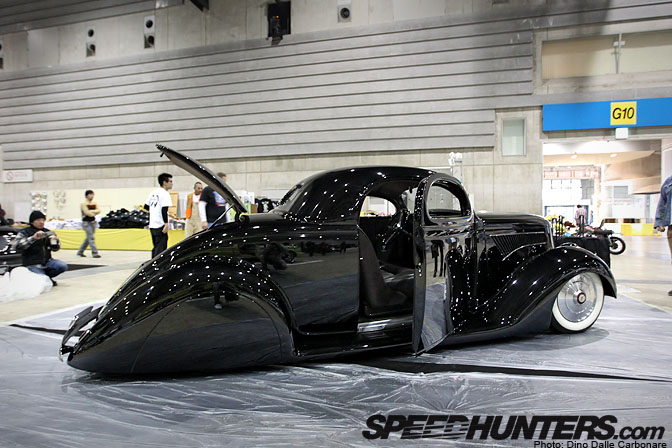 Special guests were the guys from Salinas Boys Customs who brought this beautiful creation called Metalli-Coupe to the show. The super-smooth 1936 Ford Coupe was built for Metallica band member Kirk Hammett, which kind of explains the name.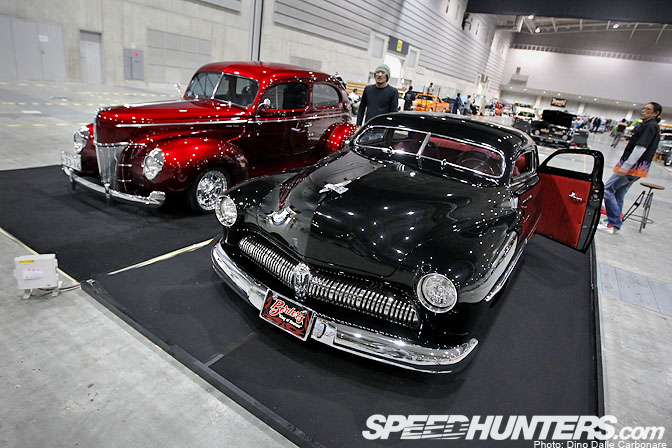 And talking of smooth check out these two rides. We saw the red Ford Deluxe in Part 1 when I managed to snap a couple of shots of it out on the intersection in front of the exhibition center. It got eventually parked next to this glossy black chopped Mercury Eight.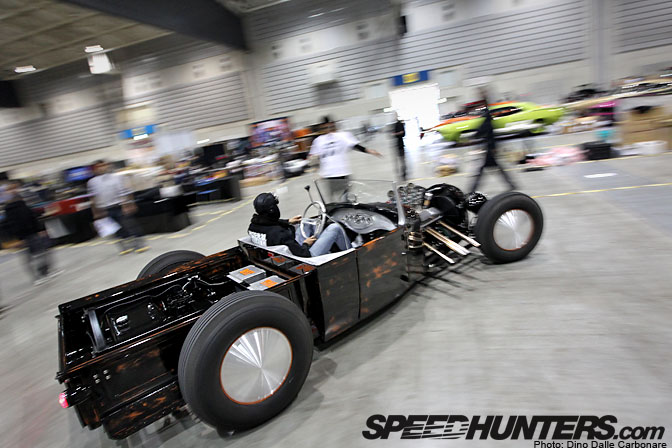 I've decided that I'm going to hit up some of the shops that create these incredibly mean rat rods…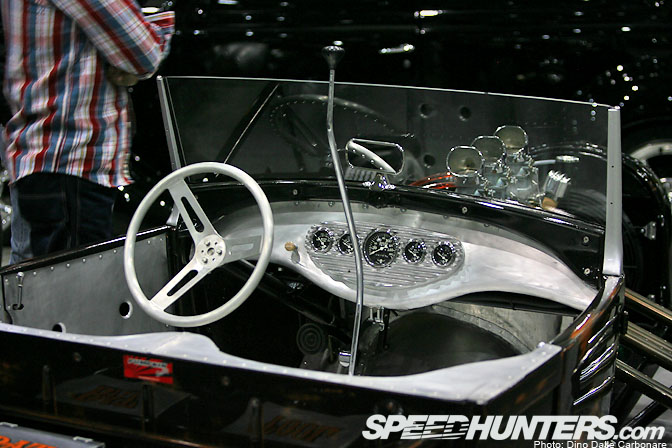 …I'm sure they must have the most incredible workshops and it would be really cool to get a feel for the Japanese hot rod scene. I've added this to my 2011 to-do list!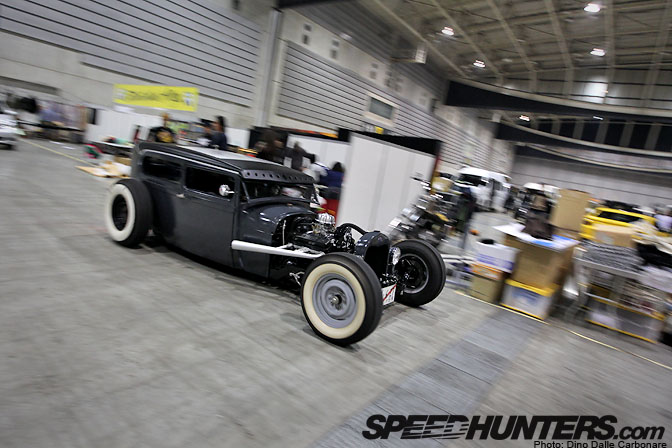 They just kept coming!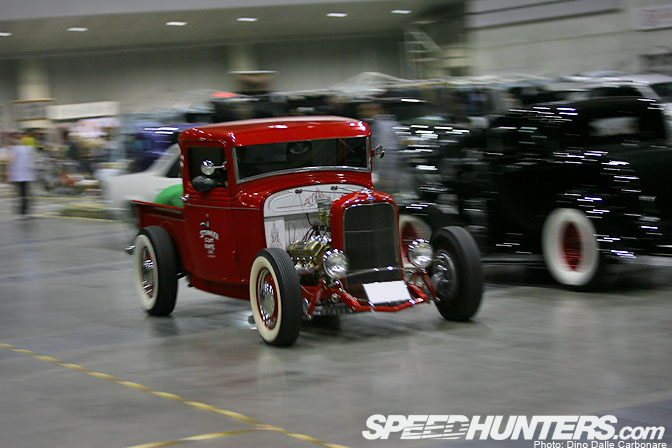 At one point, after hearing something resembling a Nascar engine with no exhausts I proceeded to follow the source of all this noise…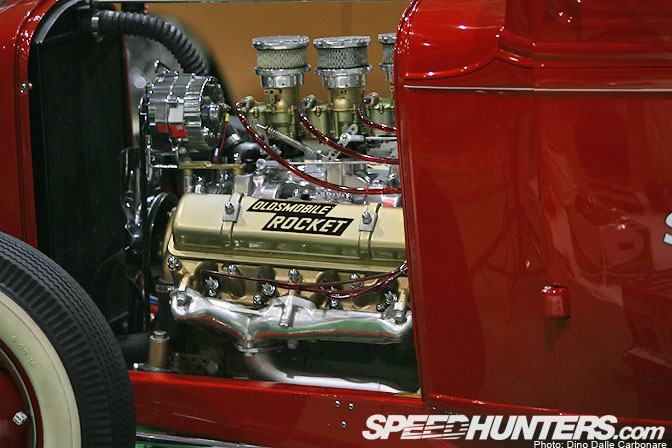 …which seemed to be coming from a Oldmosbile Rocket V8 powering this cool hot rod.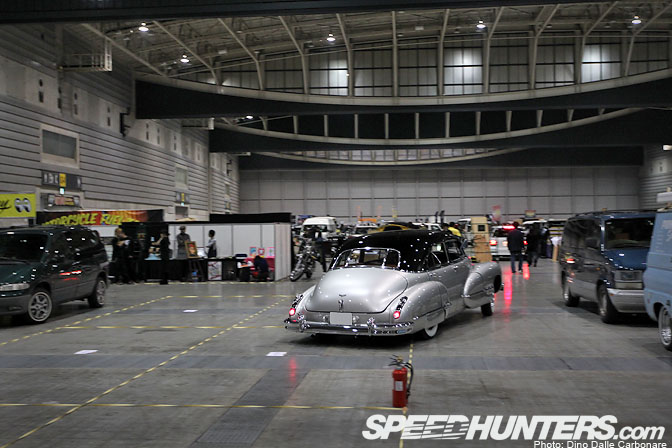 On the other side of the vast hall things were getting a little busier with the arrival of more cars ready to fill out the temporarily marked display spots.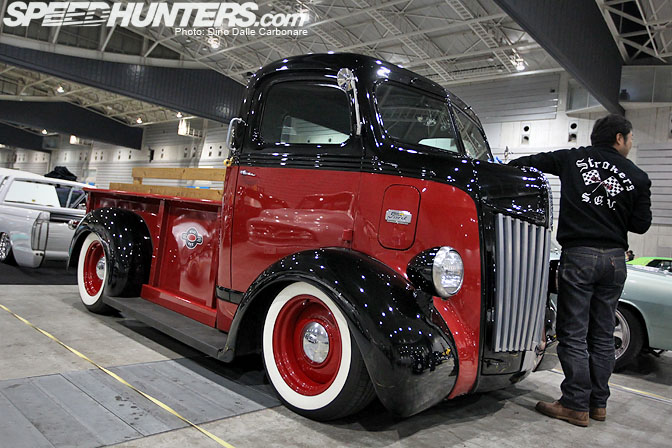 This was my favorite truck of the show. I initially thought it was a custom creation but found out it was a 1947 Ford COE truck, where COE stands for Cab Over Engine, which explains the rather short bulldog-like nose.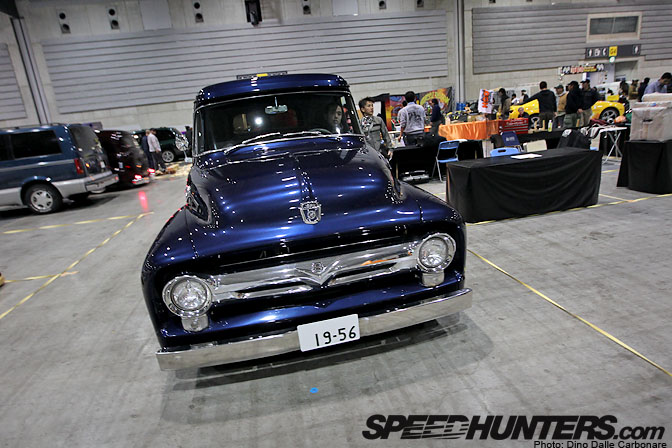 A 1956 Ford Panel Van. This thing was massive!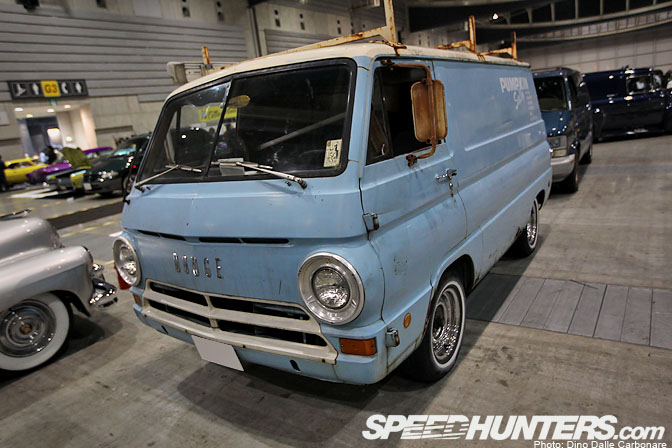 And on the subject of vans I quite liked this Dodge A100, restored with a sort of aged rat-rod feel…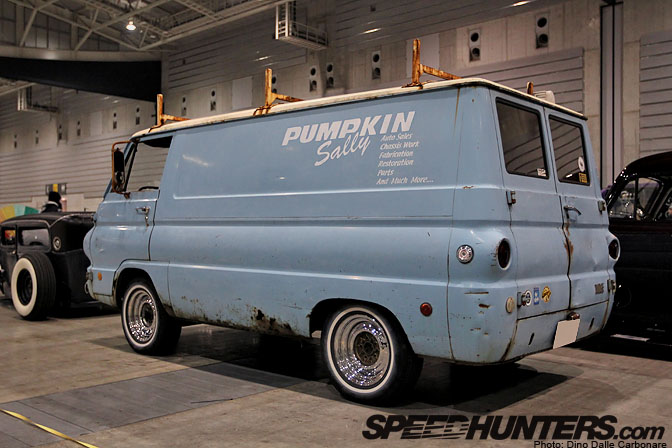 …from the specialists of Japanese rat-rods, Pumpkin Sally.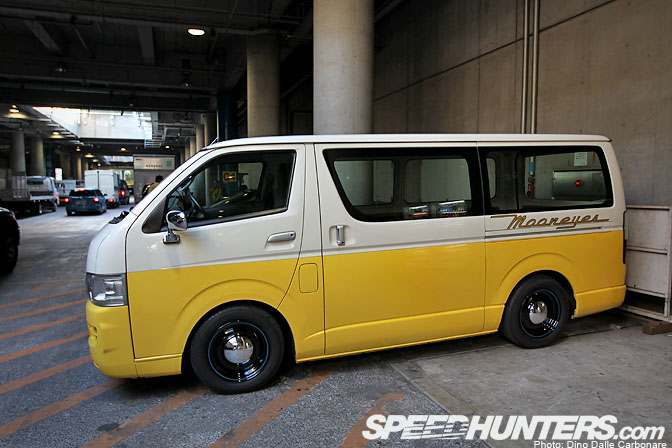 How about this Mooneyes official Hi-Ace van, given the unmistakable Mooneyes look thanks to the two-tone paint job and chrome wheel covers!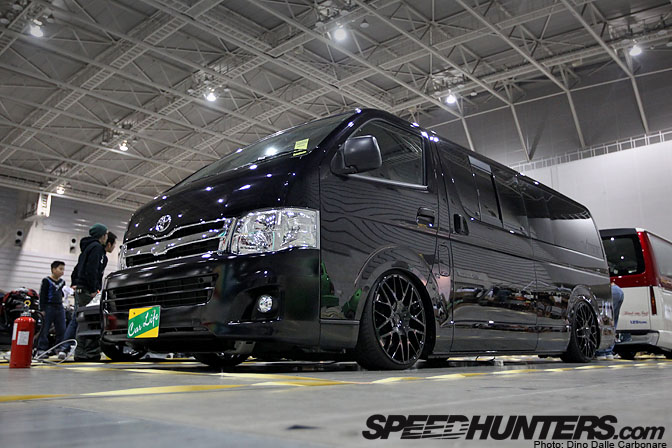 The Hi-Ace is very popular in the Custom scene and there are always a couple of cool vans sporting their very own and unique style. How about this for slammed!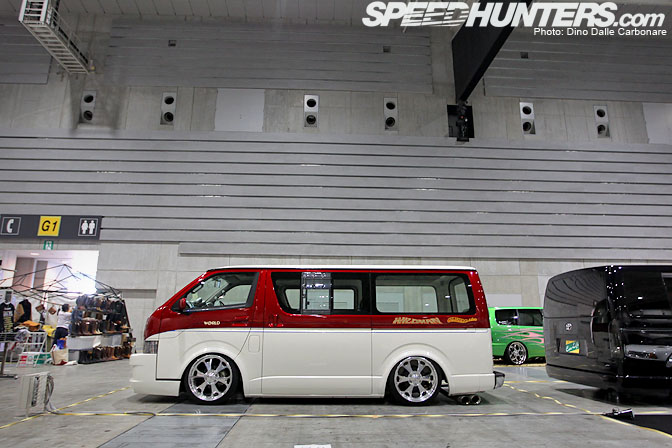 Or right behind it this other Hi-Ace with custom flared wheel arches!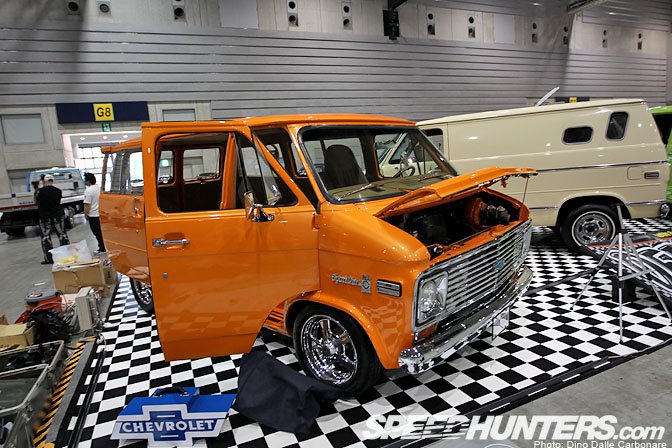 But out of all the vans it was this short wheelbase Chevy Sportvan that appealed to me the most. It wasn't for its fresh coat of metallic orange…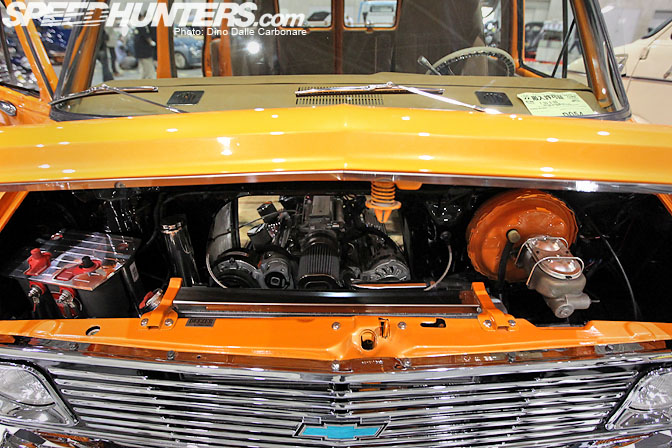 …but more for the strange things that were going on under the hood. I noticed that the longitudinally mounted engine seemed to sit in a rather strange position…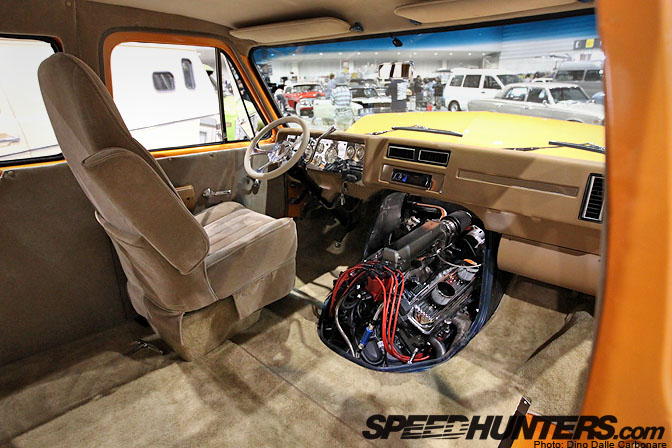 …receded pretty much all the way unto the interior. Front midship I believe is the correct term! I'm sure it is great for handling but I wonder how hot the driver gets sitting next to a big screaming V8!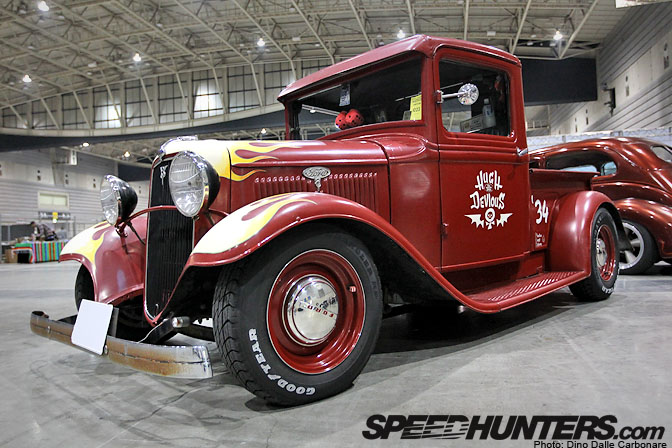 1930s Ford haulers are the definition of hot rods for me.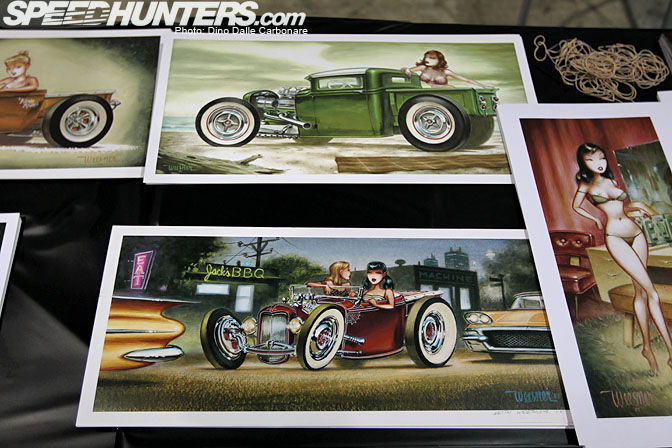 As more cars arrived so did more merchandise as shops and stands were set up ready to sell tons of paraphernalia to the crowds that would arrive the next day.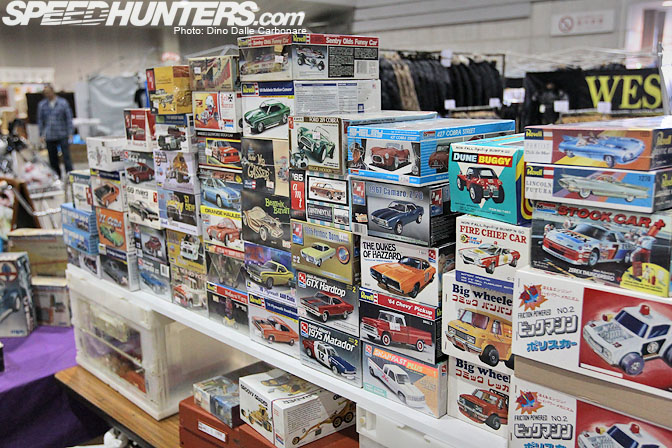 What would a custom show be without vintage model cars and collectable toy cars!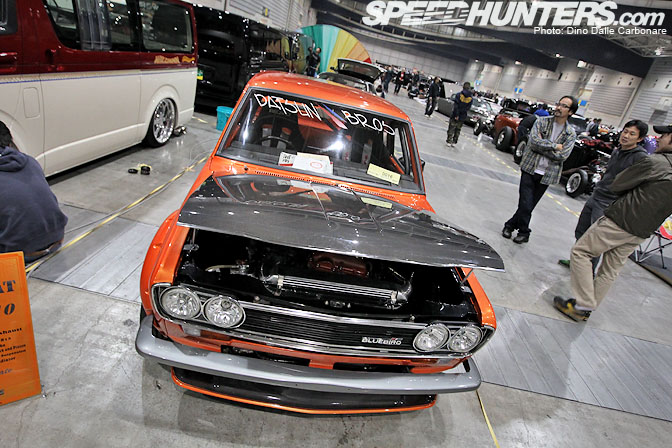 A few people asked to see more of the cool custom Datsun 510 so here are some additional pictures.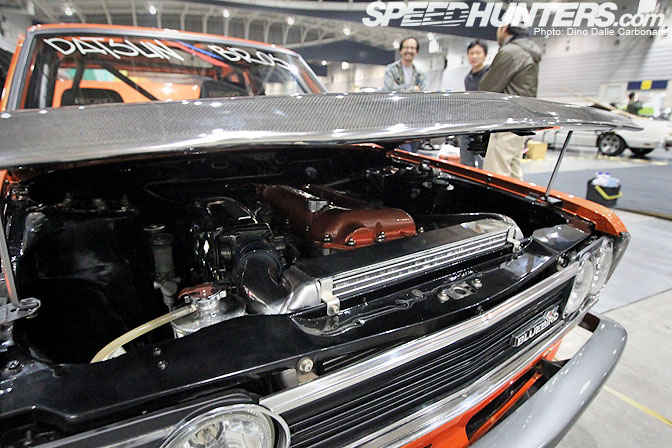 You can just about see the SR20DET sitting under the dry-carbon hood. Notice the intercooler position and how short the piping is! Must be great for throttle response.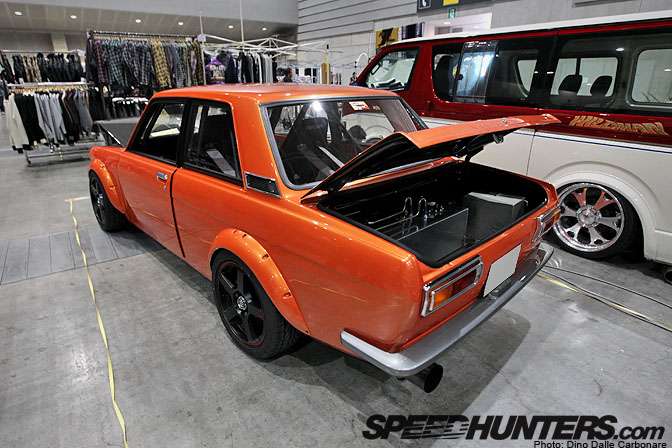 The trunk houses the custom fuel system, all neatly hidden away under aluminum covers.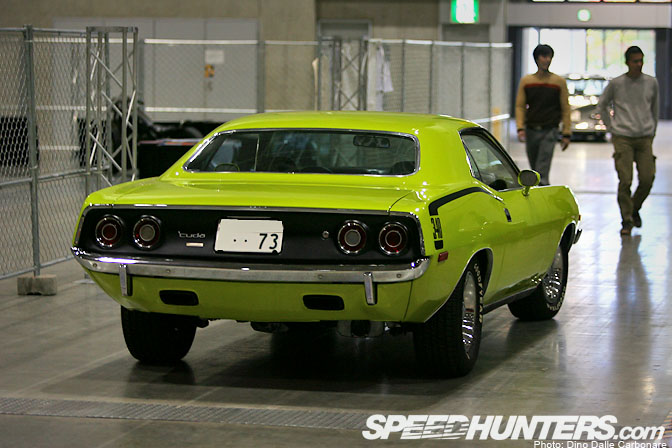 As the number plate suggests this is a 1973 Plymouth 'cuda; the definition of a true muscle car.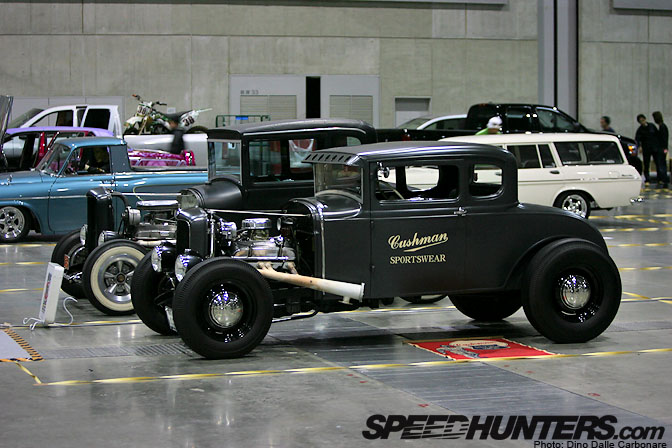 This pair of Ford Model A coupe hot rods rolled in next to the Toyota Crown pick up and wagon we saw in briefly saw in Part 1. Check out the white headers, yes they didn't do much in the way of silencing the thundering V8 that powers it!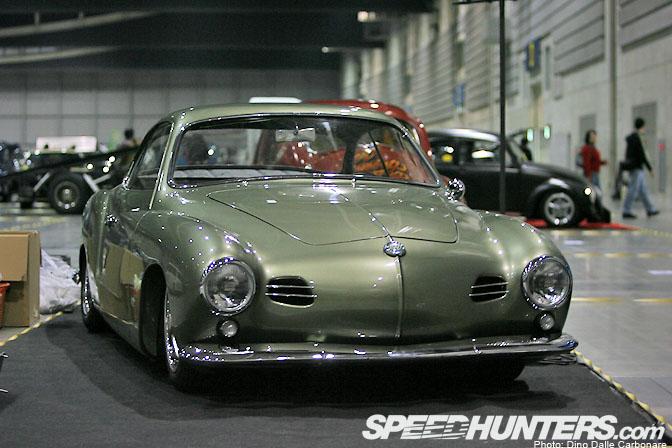 With so much on show at this year's Hot Rod Custom Show it is hard to choose among the numerous cars on display…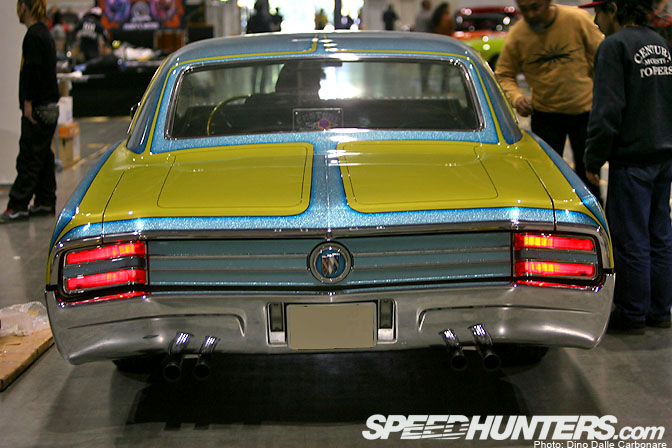 …but I'll do my best to select the ones that stood out the most to me for next and final part. I'll throw in some unique machinery too, some I hadn't even heard about before, so make sure you don't miss Part 3!
Mooneyes Hot Rod Custom Show 2010 – Part 1
-Dino Dalle Carbonare