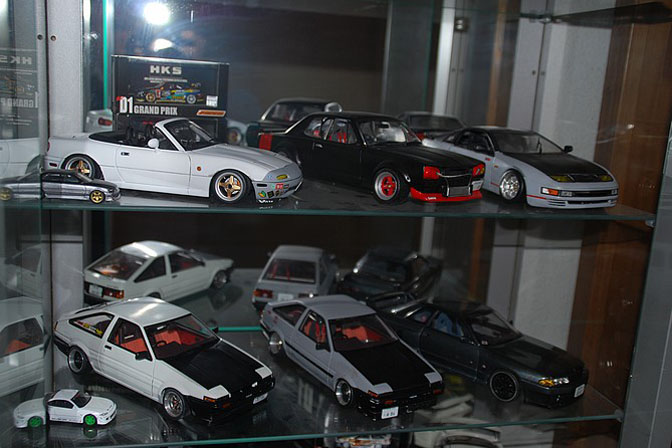 For the first of our reader-submitted collections this month, let's look at the one put together by Yordy Kolner from the Netherlands.
Yordy collects scale Japanese vehicles from 1/64 scale all the way up to 1/12 scale – with many of them being modified.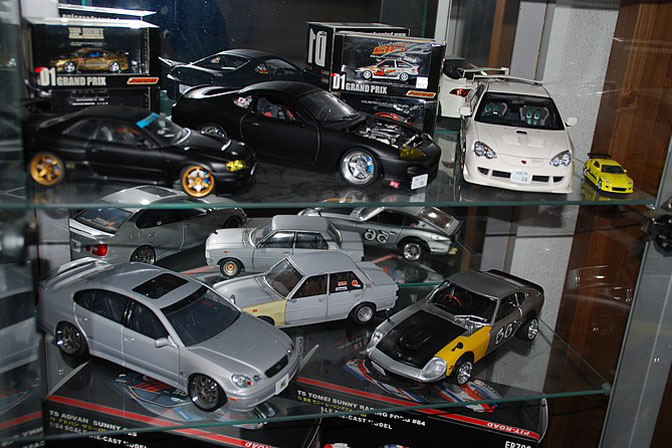 Looks like he has quite the eye for the details. Check out that primered Corolla sedan!
Looks like the entire 1/64 scale Granchan collection. Awesome!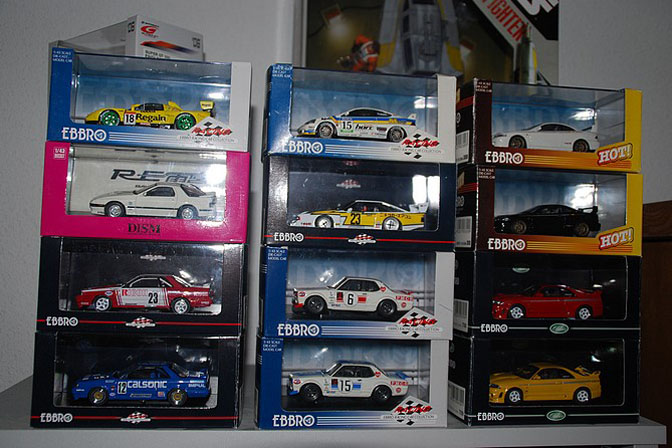 Quite a selection of 1/43 scale Ebbro models here.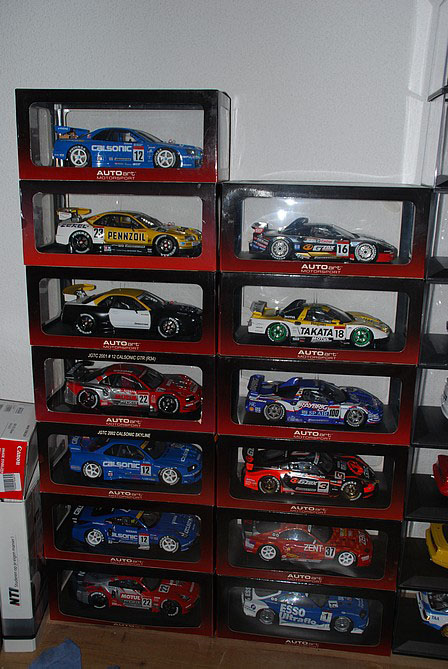 Super GT anyone?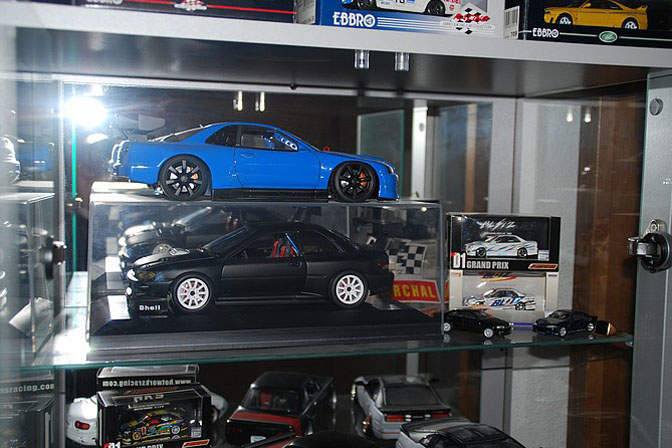 How cool is that flat black GC8 Impreza?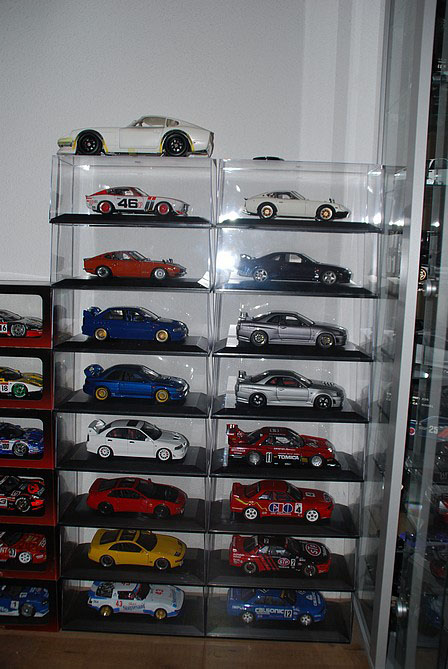 We're pretty envious here.
Thanks for the photos Yordy!
Please keep them coming everyone!
-Mike Garrett