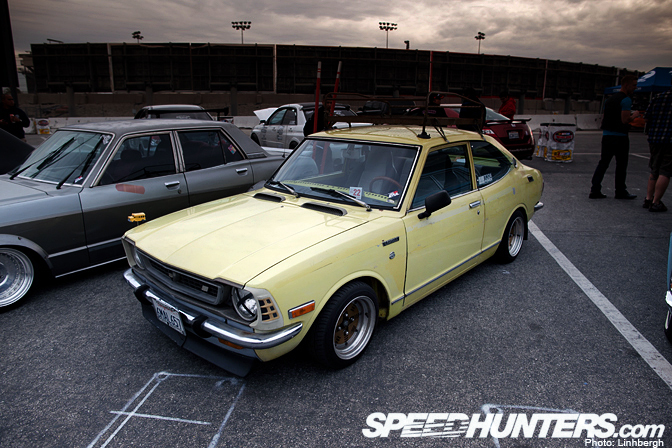 So far from the Mass Appeal car show at the Gymkhana Grid event at Irwindale Speedway, we've seen an almost-forgotten 80s car, and cone dodging prepped BMW. This time, it's a second generation Toyota Corolla Coupe.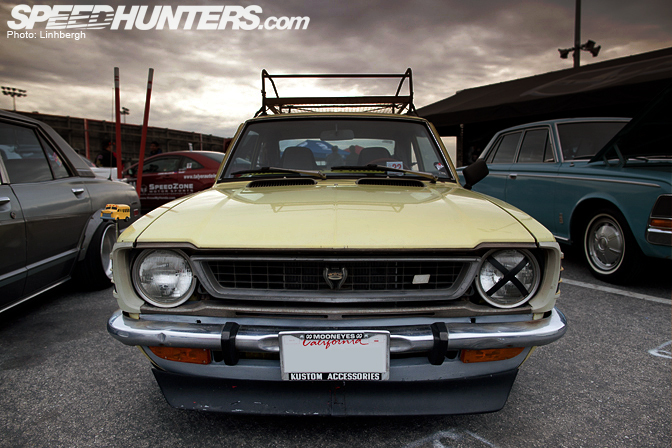 These are cars that have seen a good amount of love in the import classic car scene. We've seen a few really clean examples, almost museum or showroom pieces, from the Japanese Classic Car Show in previous years, but never really an example as "lived-in" as this one.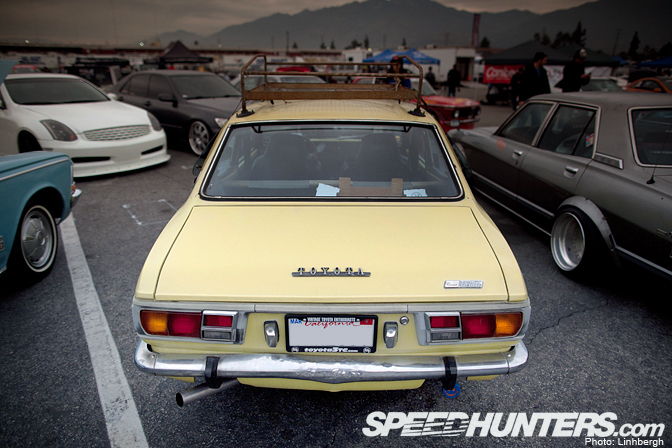 I'm sure the owner didn't purposely dented up the rear bumper, but it does add a bit personality to the car.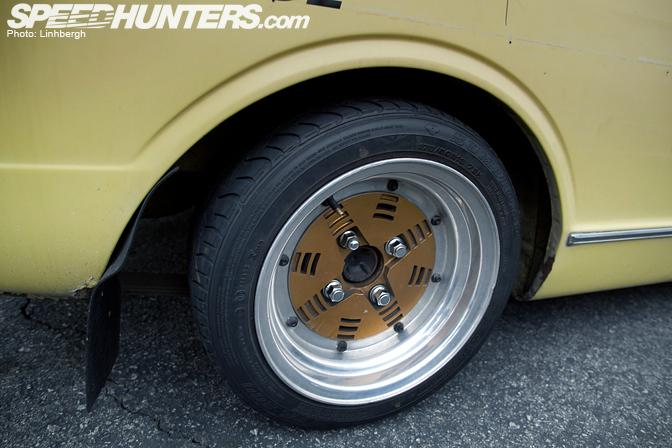 It took me a while to figure what these wheels were, but after a few pokes to some friends via the internet and a text message here and there came the answer. These are a set of AME Turbos.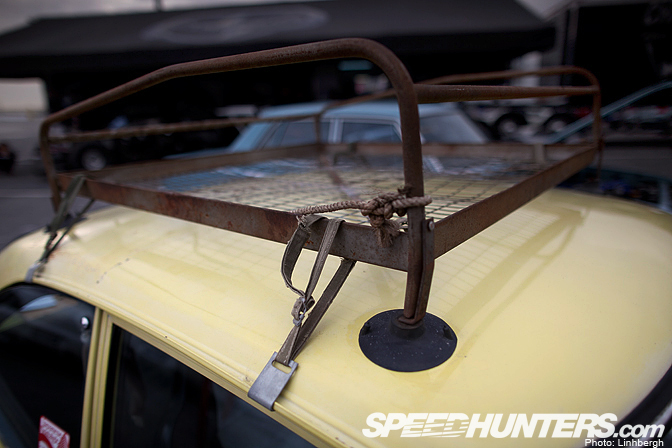 Rusted luggage racks has been around for a long time now, especially in the VW scene. It's a look that works with old VWs and surprisingly works with these older Corollas.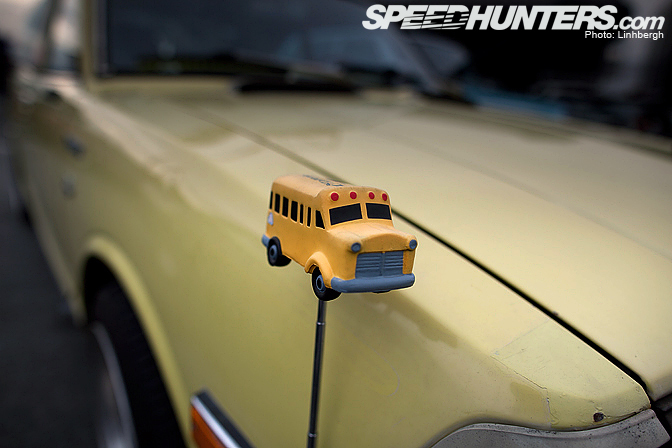 This foam school bus antenne topper adds a nice whimsical touch to the car.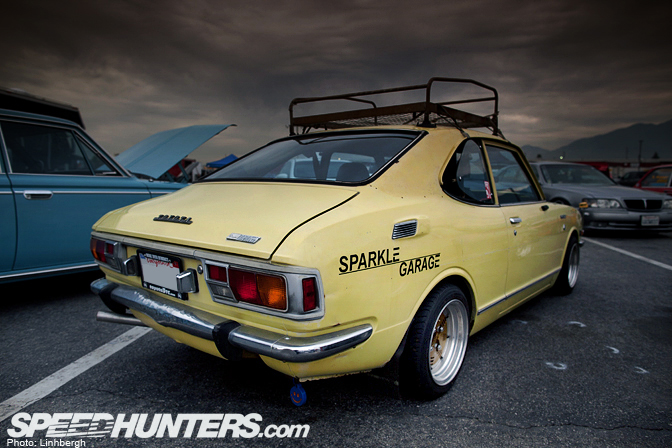 This cheeky little Corolla has that nostalgic sense of zipping through city streets in fast forward like in the Jackie Chan film, "Thunderbolt." It's a car that may not be in the film, but it has enough whimsical charisma that if it was in the film, Jackie Chan might have driven it himself if he wasn't such a Mitsubishi fan….
-Linhbergh