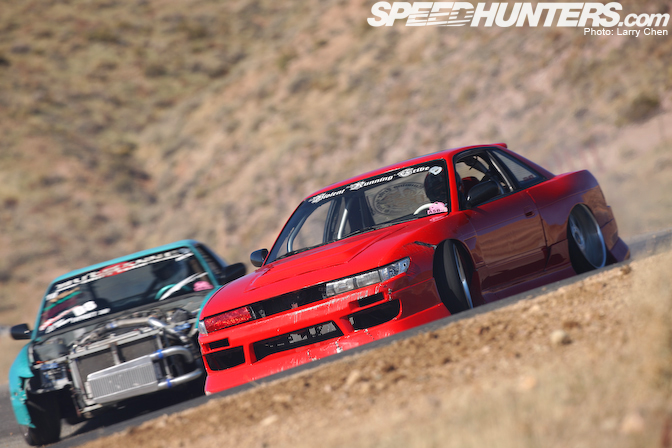 Let's take a break from all this SEMAness and take one last look at Halloween Bash from last weekend.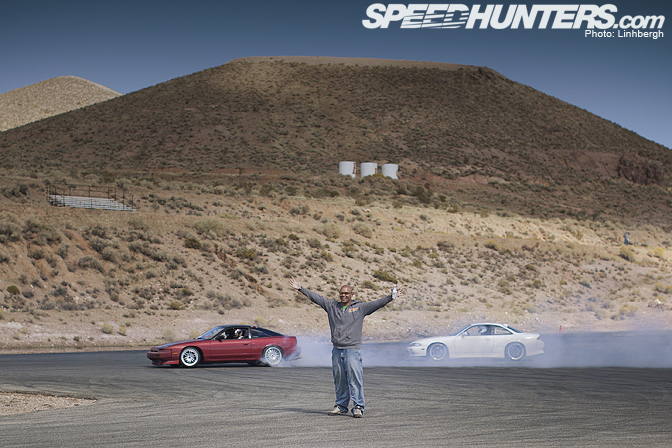 The off season is a great time to loosen up the belt and be a little stupid. That's Just Drift organizer, Charlie Ongsingco, demonstrating some class A stupidity. A is for awesome.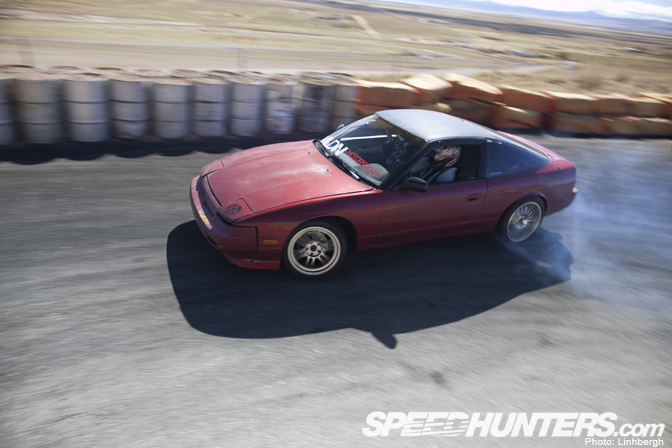 I fell in love sitting on top of a wall on the skid pad taking photos of cars flying by at a very close proximity. Things I would never be able to get away with at an FD event….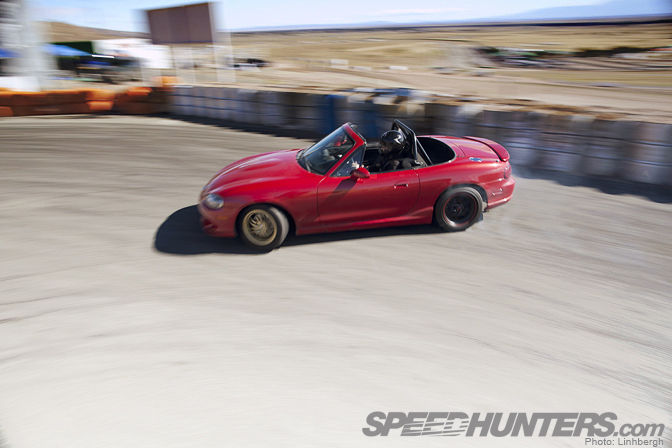 I just love me a good Roadster.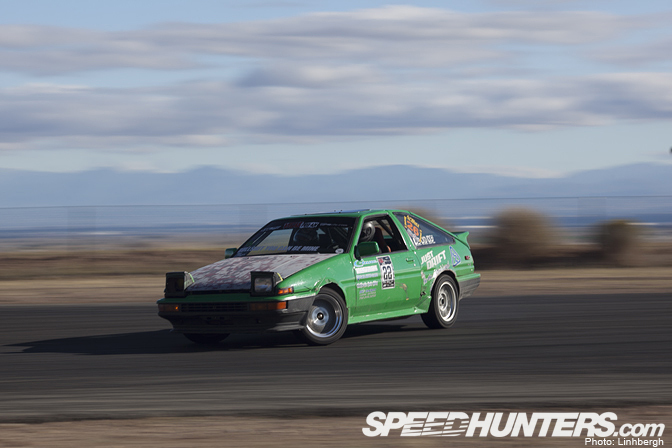 This is a sight and sound that is on the endangered species list for professional drifting: an AE86 with a naturally aspirated 4AG.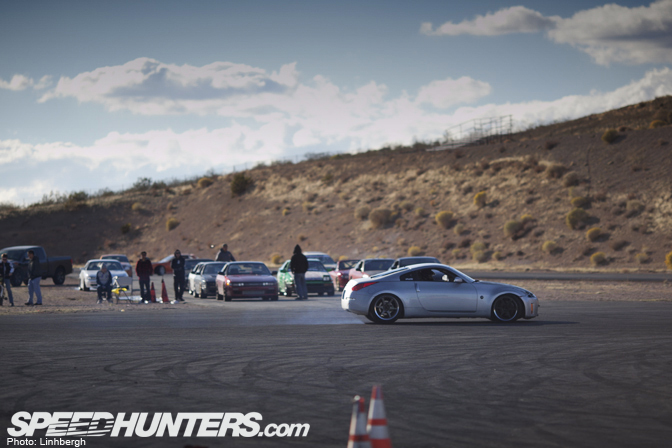 The pace is so relaxing at these open drift events. The constant sound of engines being pushed and tire squealing is almost a catharsis. I can fall asleep to those sounds….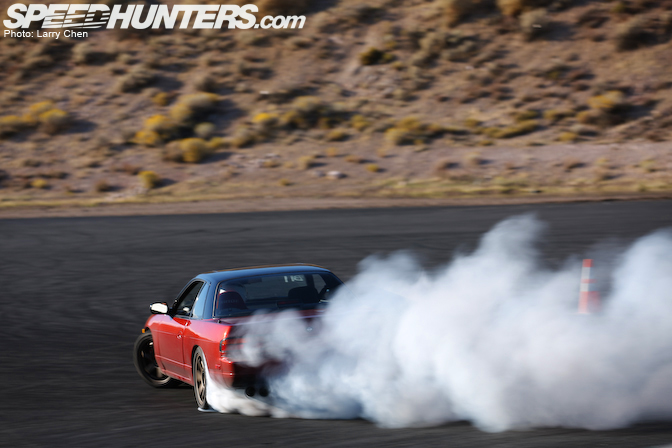 Does Larry Chen eat cereal with no milk for extra crunchiness to then go out to the track and achieve extra crispy imagery? I think its safe to say yes. 
Larry say no soggy to cereal and to soggy imagery. How he and I get along, I don't know….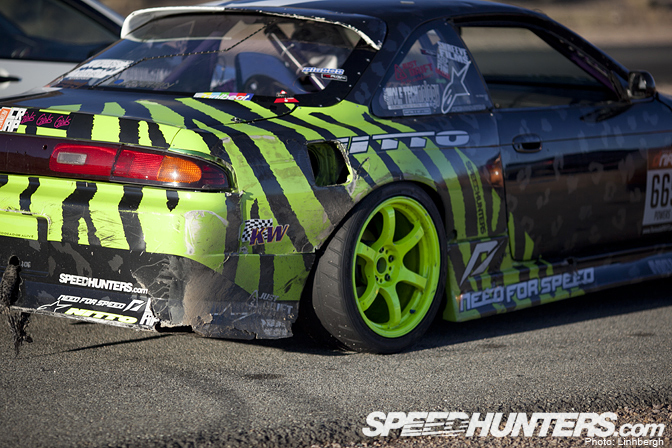 After a whole season of Formula D, this is the state of Matt's car. It looks used, abused, and amazing.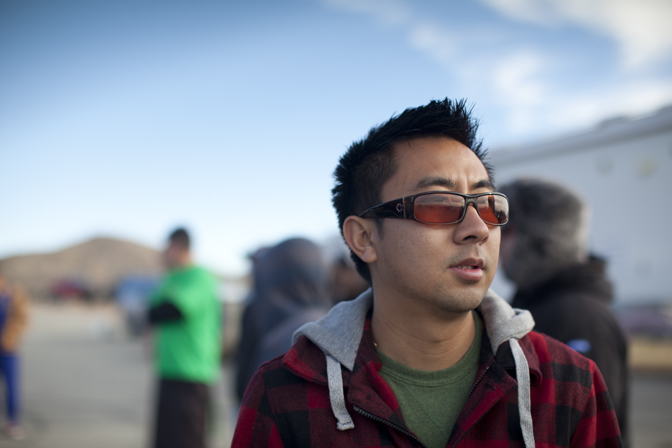 The next morning, the drift action moved from Willow Spring's skid pad to the infamous Horse Thief Mile.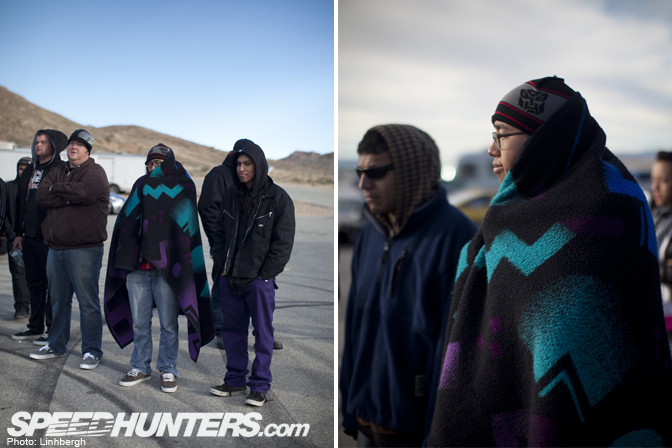 Kelvin Arreola had quite time at the Halloween party the previous night. He spent the night at the track on a fold out chair cacooned head to toe in a sleeping bag. Pretty cold would be an understatement when you look at Kelvin all wrapped up in the morning during the drivers meeting.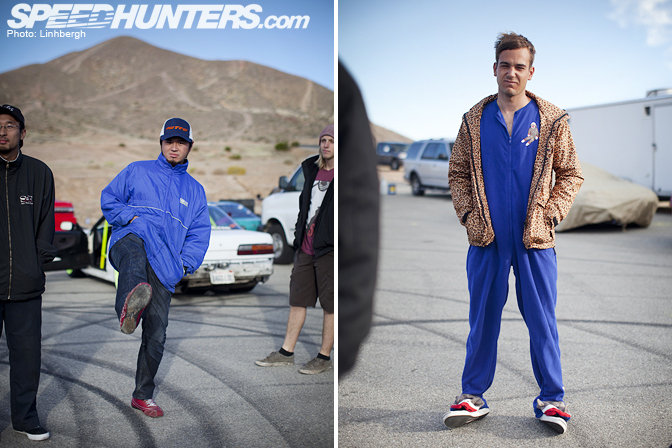 Formula D driver, Charles Ng, rolled up bright and early the next day with his FC RX-7 ready for some Horse Thief Mile action. Matt Powers rolled out of Cody Parkhouses' tour bus with an impressive set of pajamas and leopard print jacket.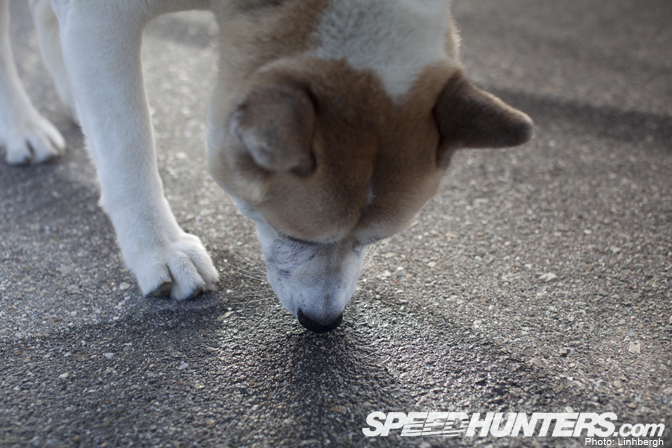 This is Turbo. He sometimes attends Formula D but most of the time he is a dog pee sniffer.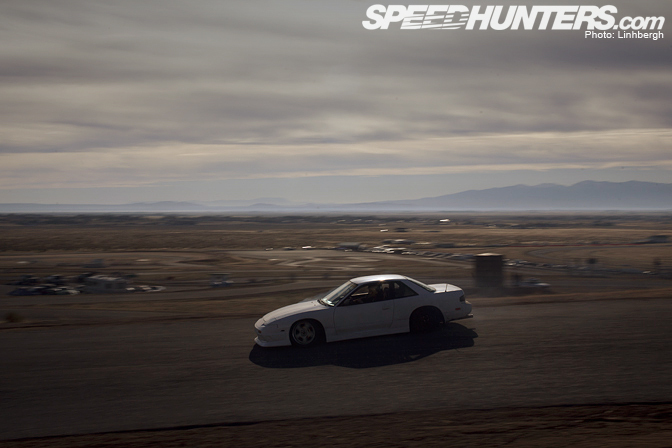 With the morning briefing over, each driver removed their eye crusties as best they can and headed to onto the track. Horse Thief Mile has some amazing views….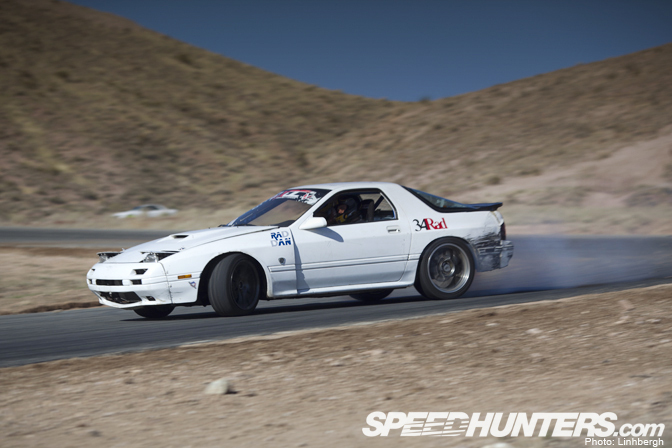 This is Dan. Dan is rad. So Justin Pawlak nicknamed him as RadDan.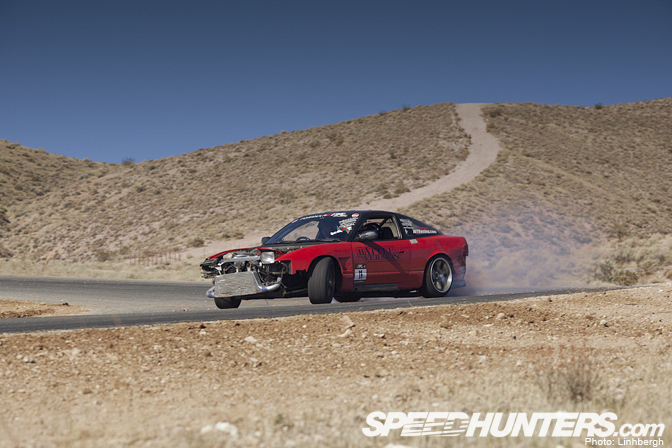 Alex Pfeiffer tearing it up in the early morning hours.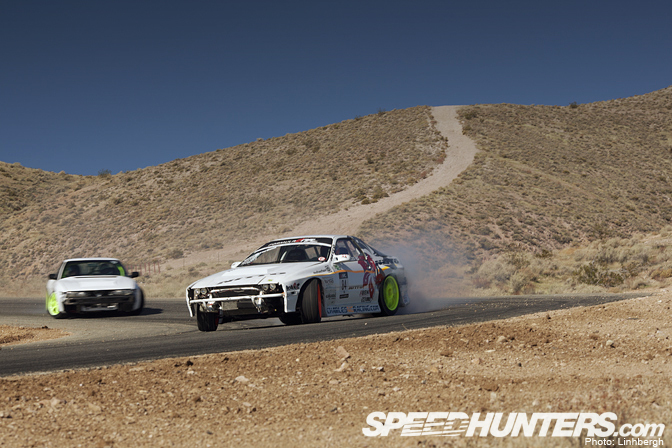 Charles Ng took his first few warm up laps…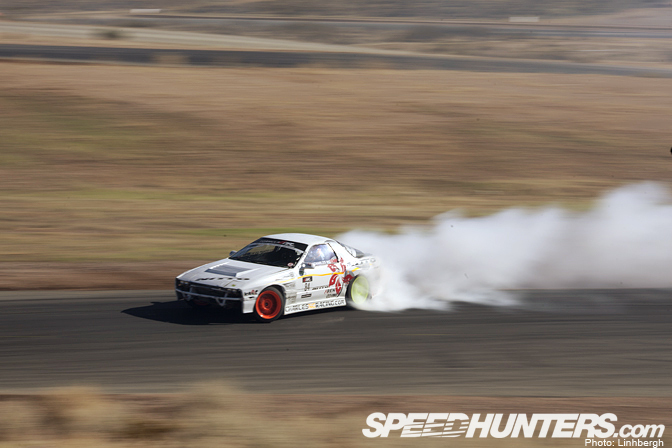 …but soon got into the rhythm of things and was his usual tire burning, ozone depleting self.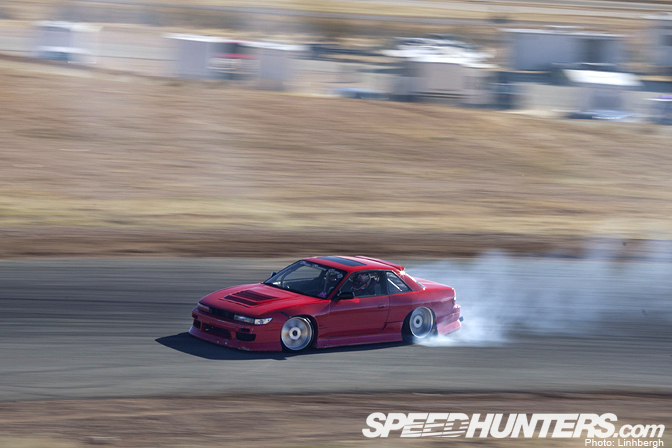 This red S13 coupe wasn't present at the previous day's skid pad action, but showed up for HTM. I found myself magnetically attracted to this car and couldn't stop taking photos of it. It's glorious.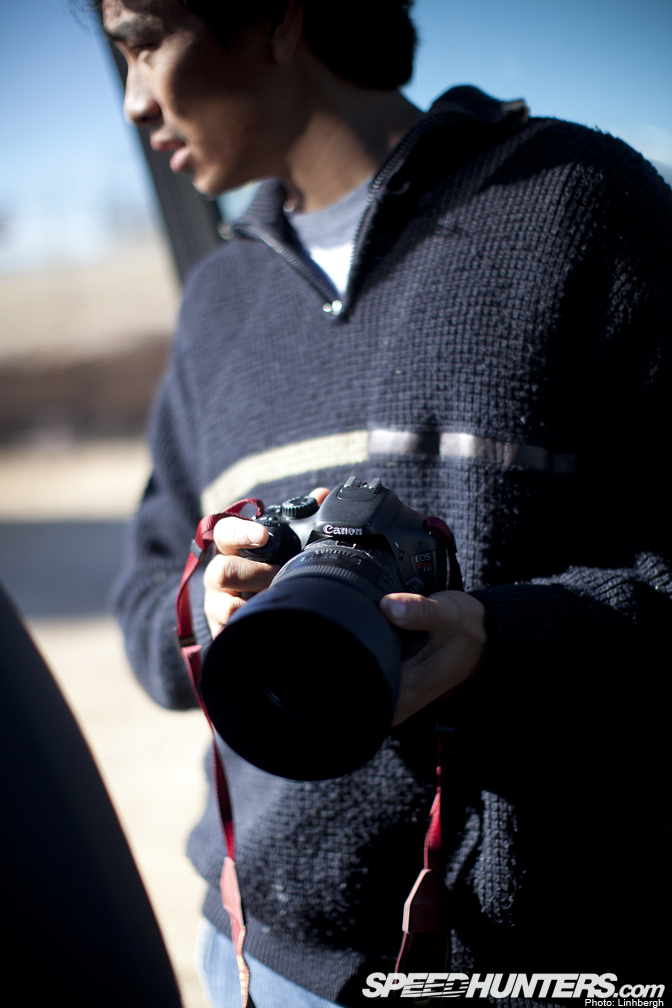 If you squint, you'll notice that there's a camera attached to Larry's lens.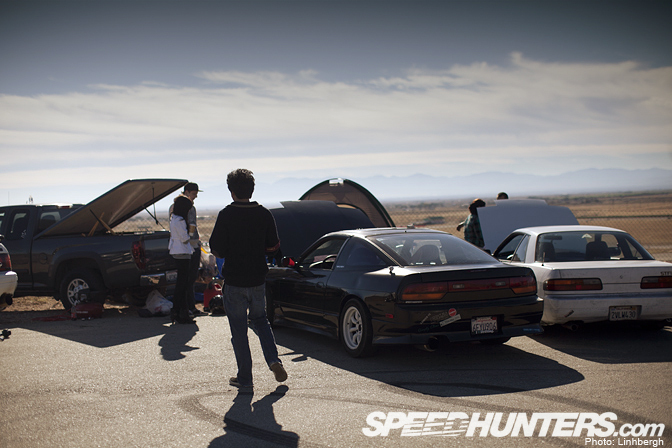 In the early morning hours before the track action heated up, Larry and I walked the pits.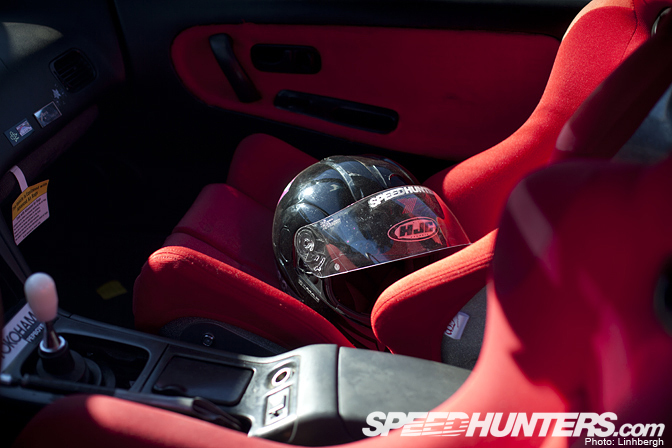 The black S13 hatch in the above photo was rocking a sweet set of stickers on the bumper and the helmet visor. It's always great to see some Speedhunters representation!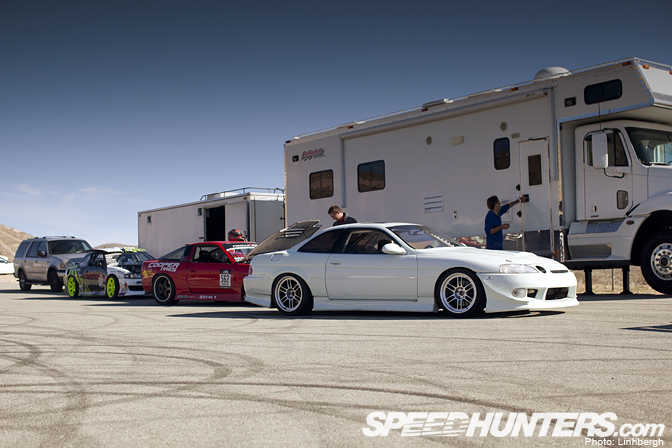 The San Diego crew: Dave Westfall, Cody Parkhouse, Matt Powers, the Parkhouse tour bus, and Matt's Ford Exploder.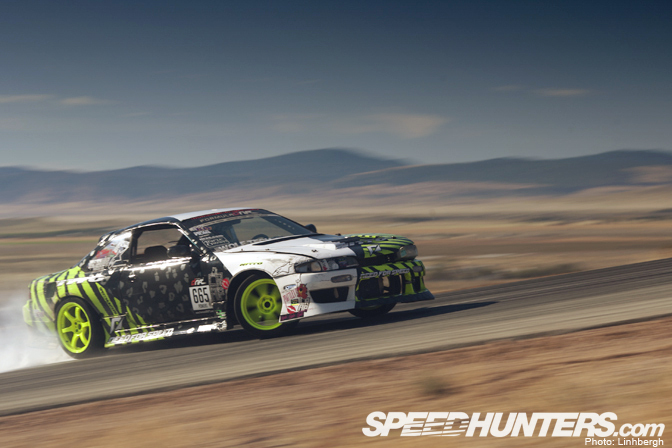 I've taken photos of this car all year long all over the country, but for some reason, taking photos of it at Willow Springs feels right. Maybe because I encountered this car for the first time at Willow Springs, or maybe its the fact that it's super bright and loud livery is such a contrast to the tan and brown of the Mojave Desert. Either way, this car looked great out there.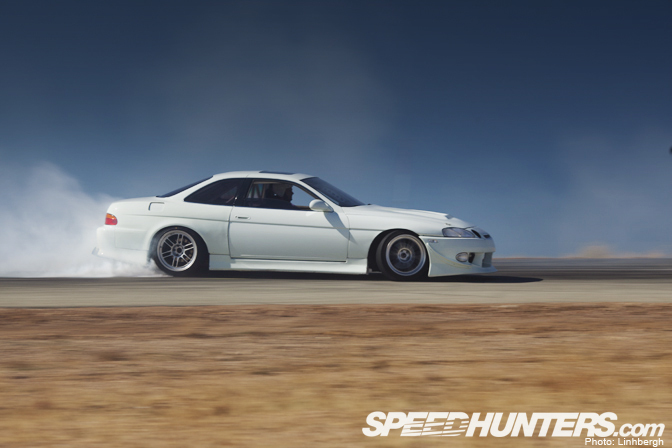 Dave's SC300 is always looking good –always.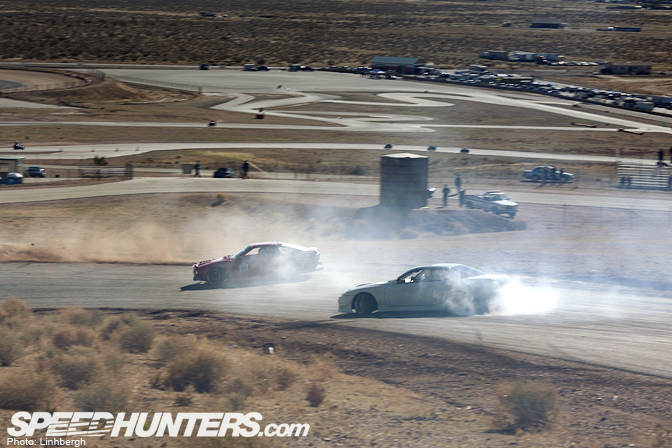 The SD boys tore the track up.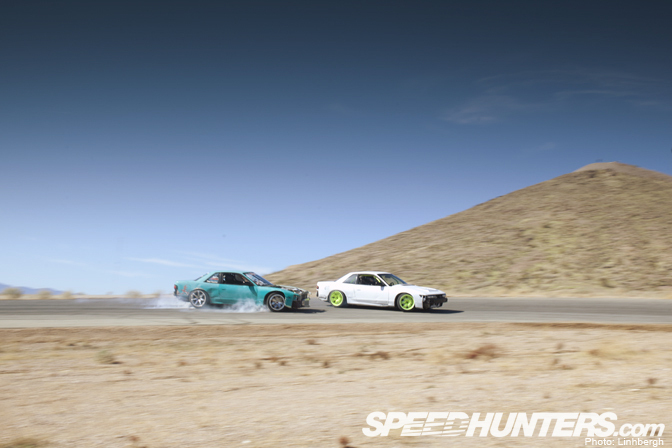 This is a great sight to see: two S13s with a lot of drift lovin' going at it super close. Ahh….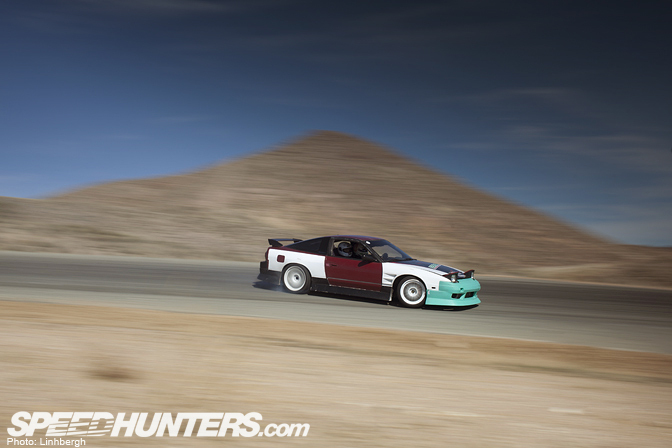 Bomac's multi-colored S13 hatch back would stick out like a sore thumb on the streets, but on the track, it just looks oh-so-right.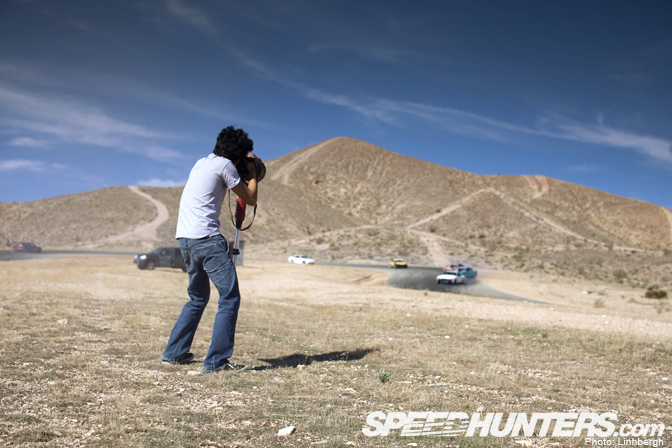 Larry and I moved to a fairly dangerous photo spot to capture some head on drifting as the drivers come down the hill.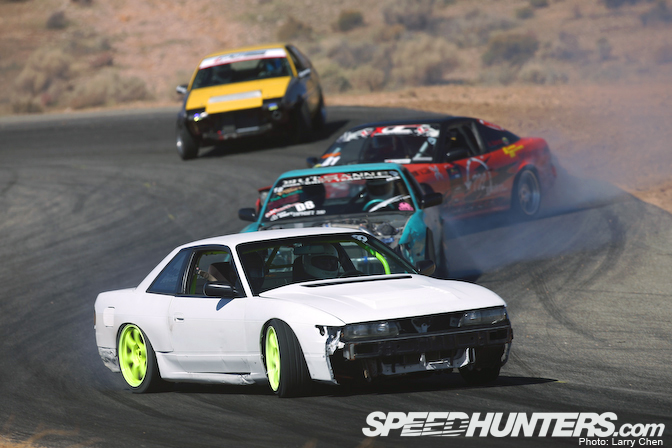 The result of Larry's shot above? This.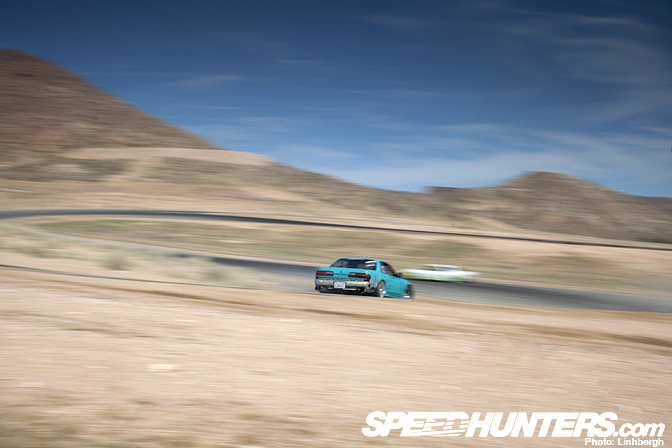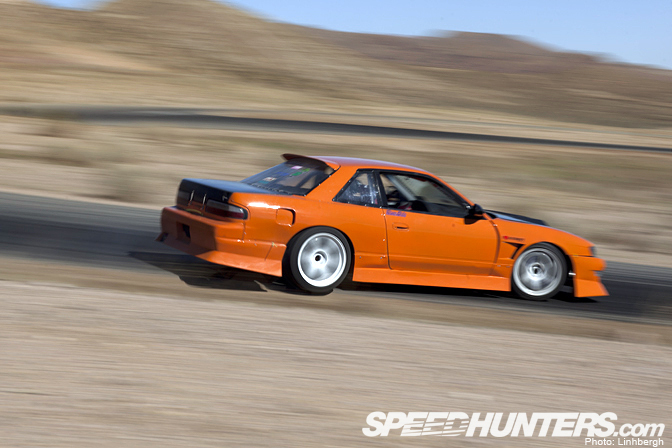 The Just Drift organizer, Charlie, took some time to take his own car out for some HTM lovin'.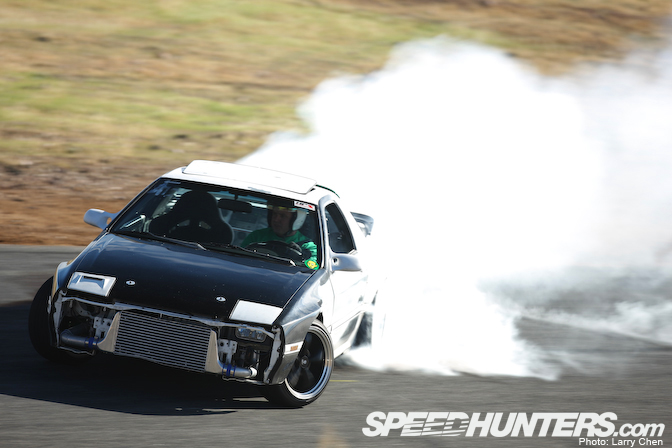 During the early morning drivers briefing, Charlie mentioned that the drivers shouldn't drift the main straight or they might catch some dirt and roll over. The driver of this FC RX-7 got a little too drift happy and forgot….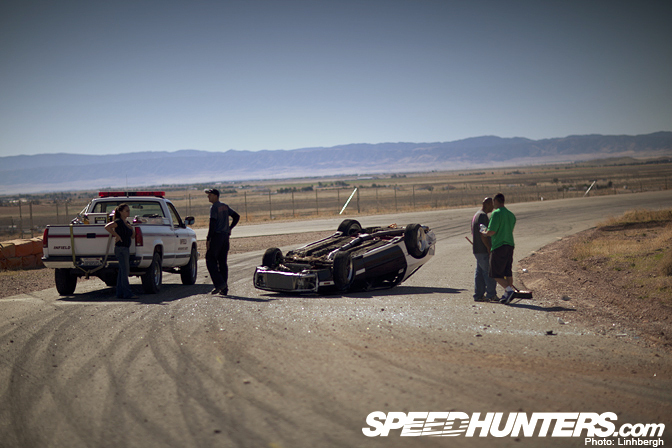 …and it resulted in him flipping over car. Luckily, he was unhurt. Sad that we can't say the same about his car….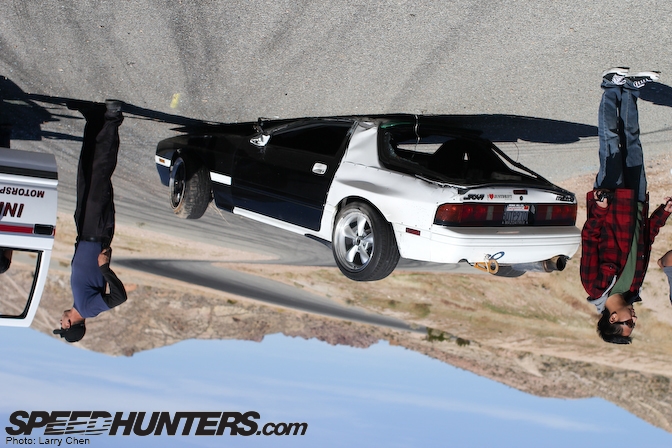 Larry thought it would be awesome to flip the image of the upside down car right side up resulting in a semi-optical illusion and brain melt. My brain is highly confused trying to understand and process this image.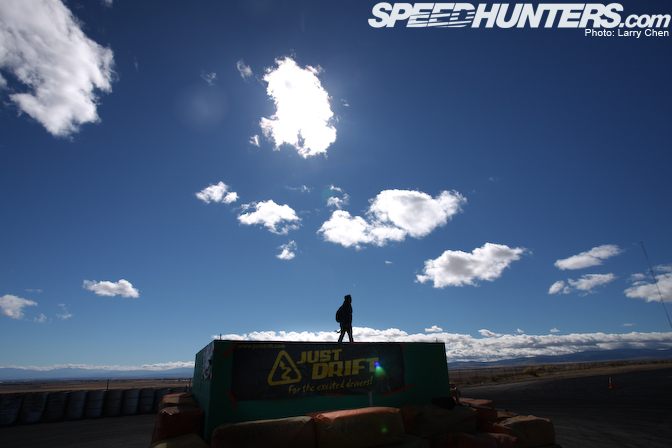 Sadly, Larry and I couldn't stay the whole day to witness more HTM action as I had a date with a green hatch back which was a 3 hour drive from Willow Springs. . As Larry and I left, Mike Essa pulled up in his fixed FC drift missile, and so did Justin Pawlak. 
Will Roegge once told me that drifting is the stupidest thing you can do to with a car, but also the most fun. After a weekend at Willow Springs for Halloween Bash, I have to say that I agree with him completely. 
-Linhbergh