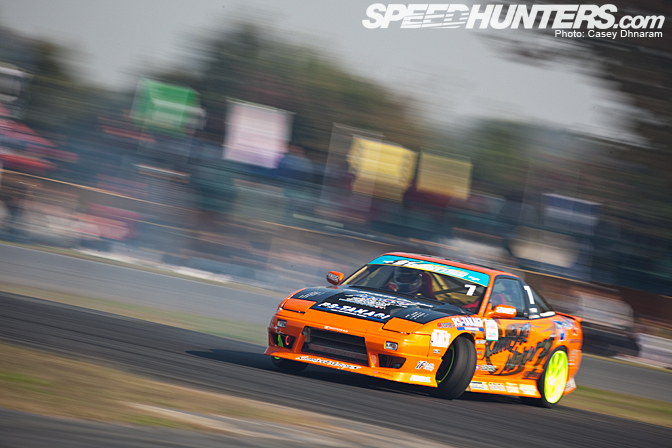 With 2010 quickly coming to an end, most motor sports are now wrapping up their seasons. D1SL, the street legal sister competition of D1, recently held its final round at Tsukuba and we were on hand to capture all of the action.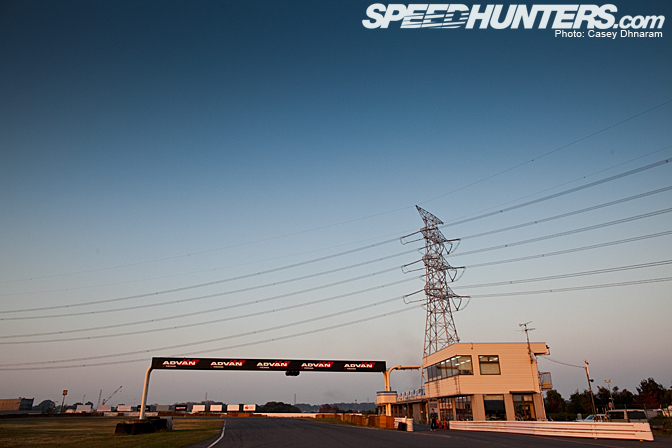 The final round of the D1 Grand Prix Street Legal series took place last week at the Tsukuba 1000 Circuit. For many enthusiasts, Tsukuba is a hallowed ground for both grip and drift.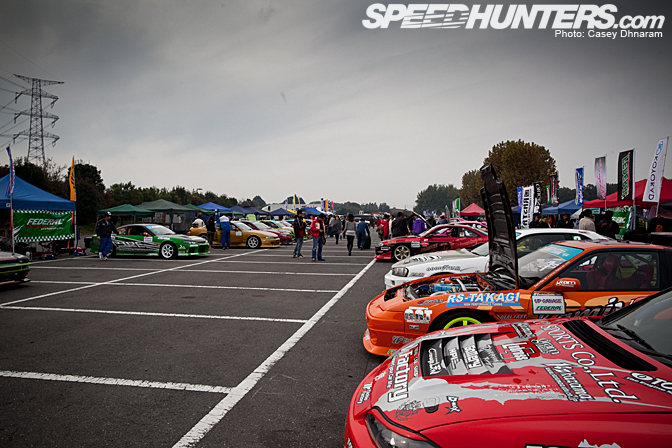 Almost every colour in the rainbow was represented in the D1SL pitlane. As you can see, Nissans still seem to be the weapon of choice in this street legal class.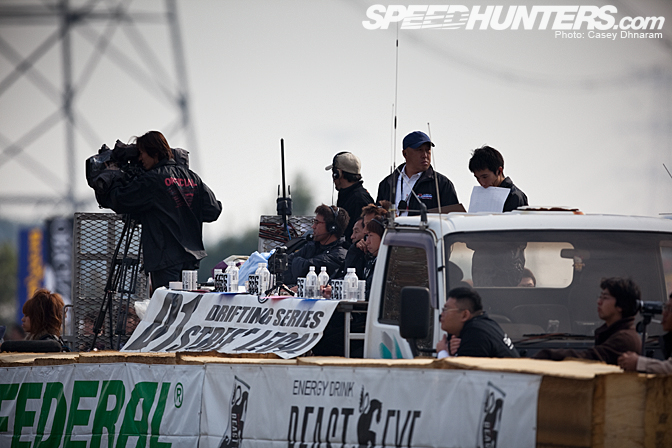 Before the first practice got under way I found myself a nice spot alongside the judges, which gave me a wonderful vantage point of all the track action.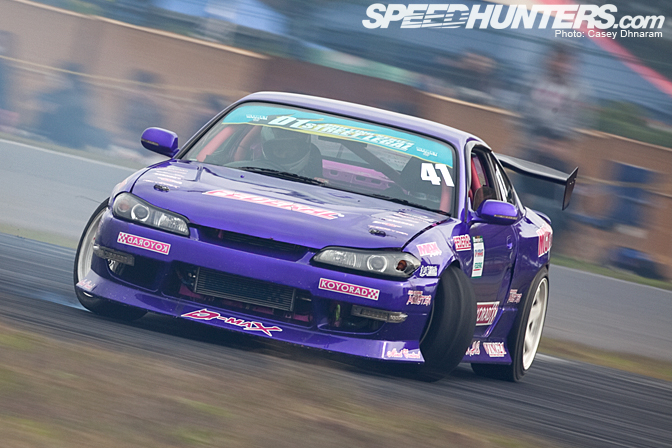 Ichikawa in his S15 was showing the rest of the competition how it was done.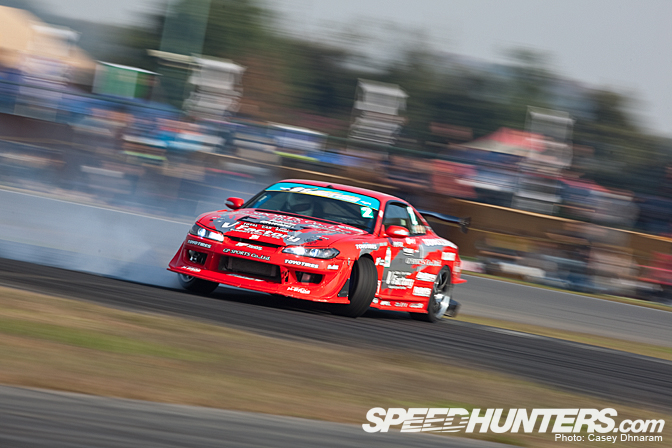 Being the final round, drivers had to up their game while some took an all or nothing approach.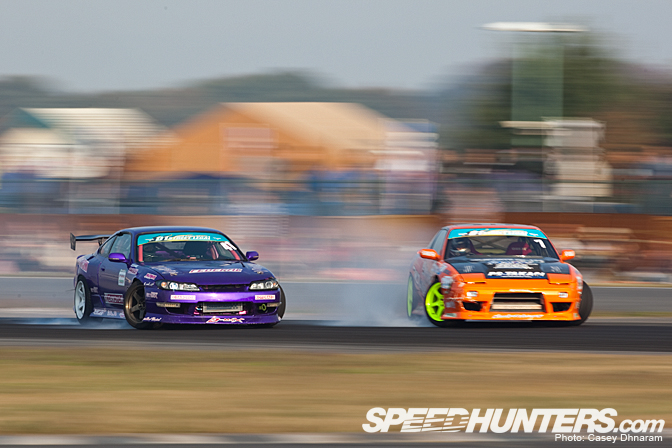 As the afternoon came around the competition became more and more tense. Check out the tandem locked brakes!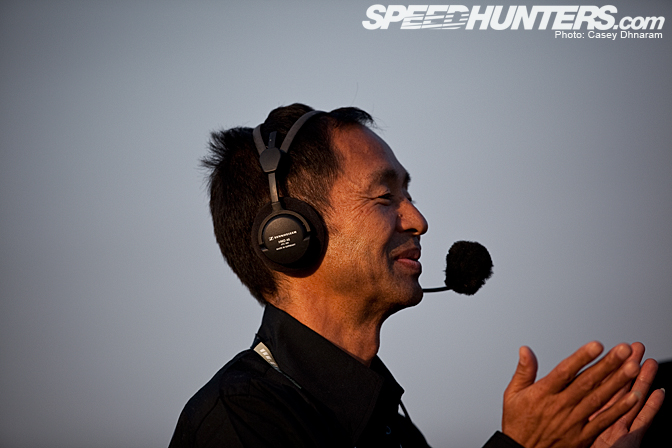 Even the legend himself, Keiichi Tsuchiya, was impressed!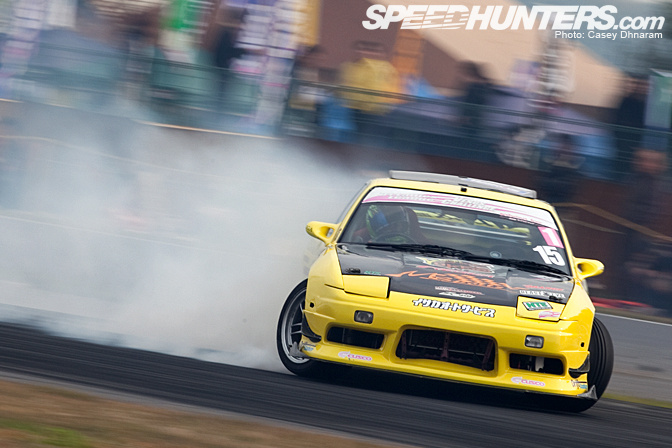 Sumika from Team Orange drove her vibrant 180SX hard and consistently all day, impressing the judges…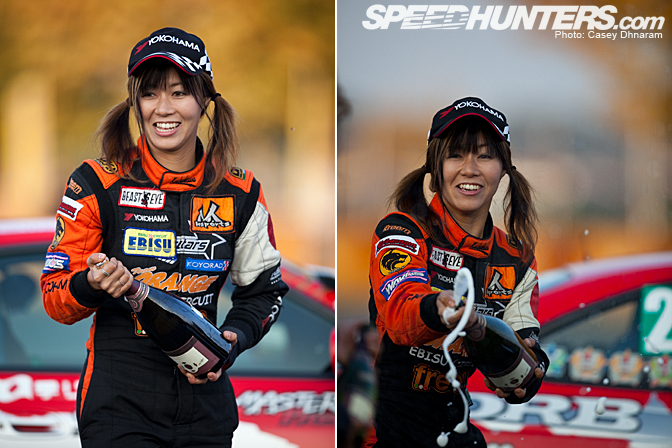 …and winning the Venus Challenge! Well done Sumika!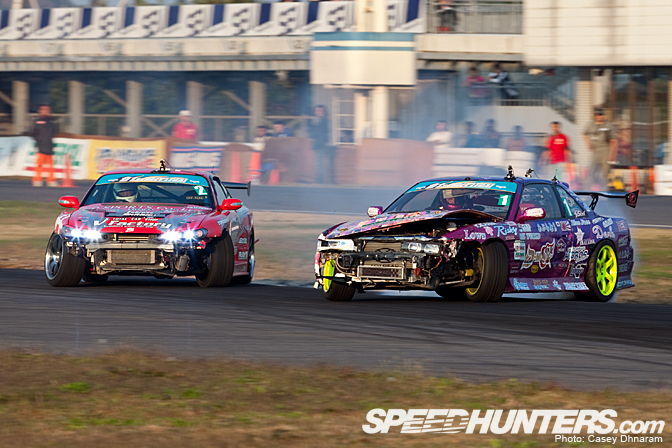 Whether you've seen him on D1SL videos or in person, you'll know Naoki Nakamura is one aggressive driver. This is what his car looked like by the end of the day…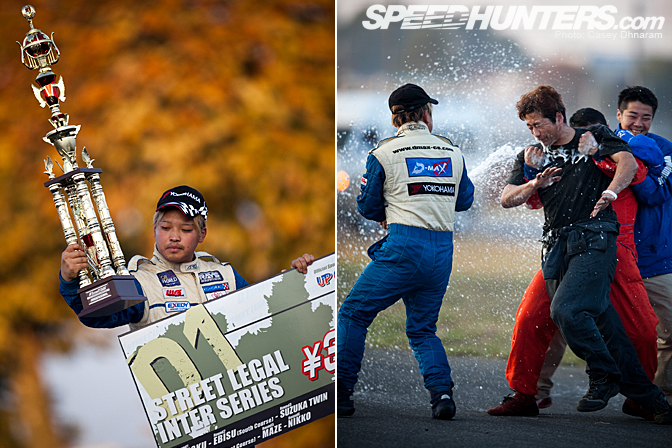 …in saying that, he took the title, winning the 2010 D1 Street Legal Series.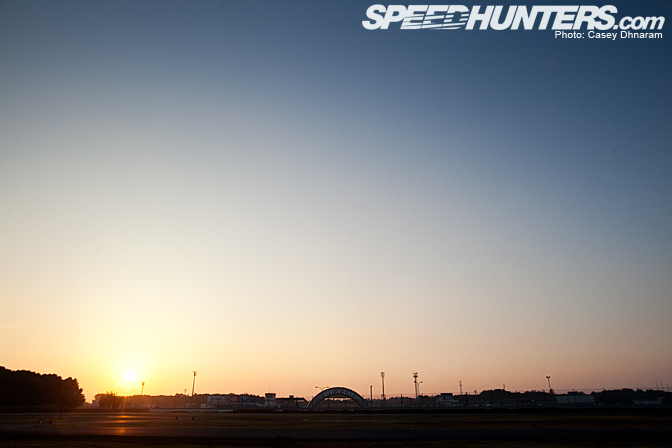 So far my trip to Japan is getting better and better with each event. A big congratulations to Naoki Nakamura for grabbing the D1-SL 2010 Championship! Plenty more Japanese drifting action is coming your way!
-Casey Dhnaram