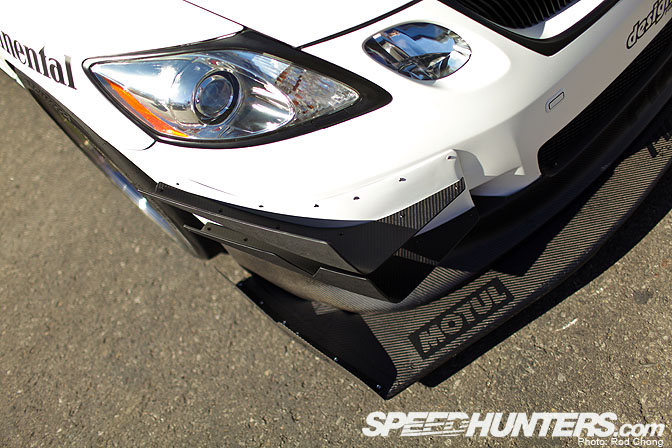 Are you still happily reading through our SEMA coverage?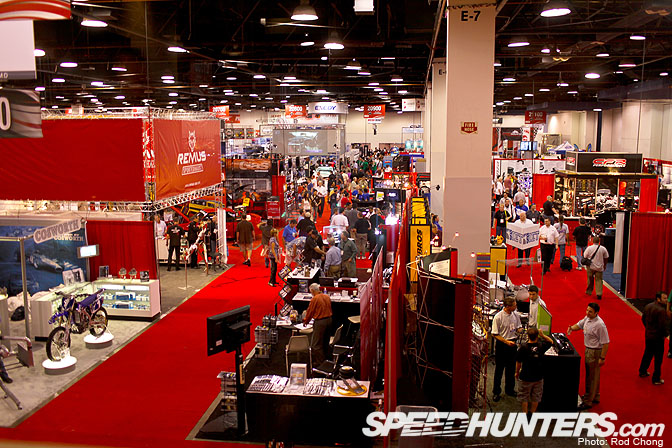 Such is the scale of SEMA, it literally takes three of us to showcase all of the possible content.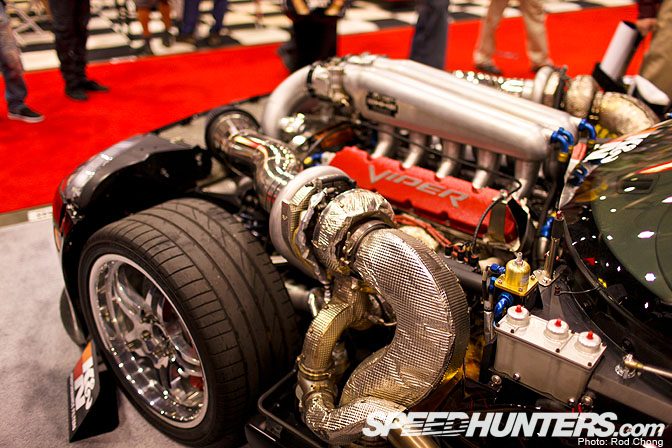 I'd also say that the various Speedhunters have slightly different point of views when it comes to our vision of automobile design and car culture.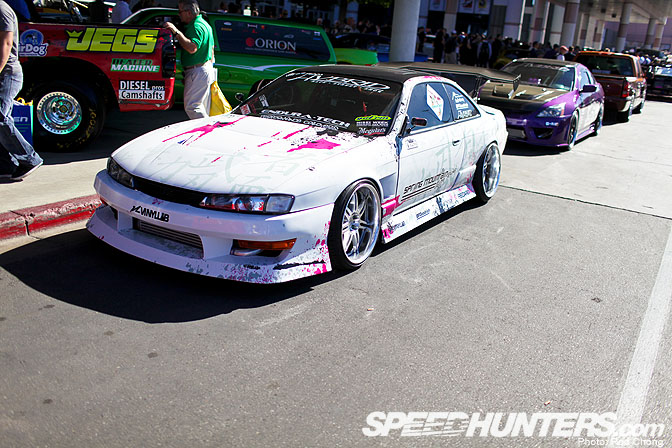 So we may walk the same lines of cars and gravitate to different machines.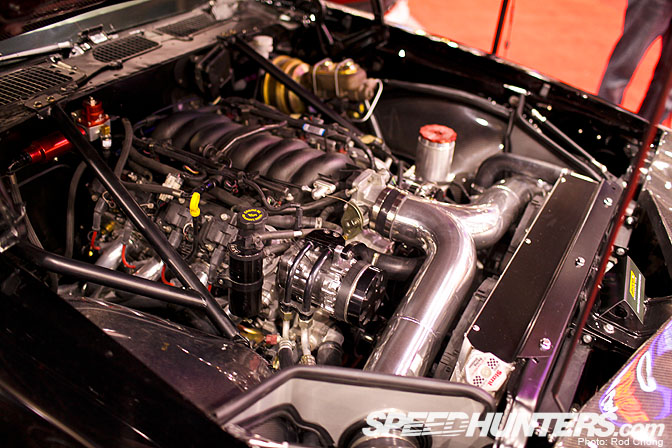 Or we may have different things to say about the exact same cars :>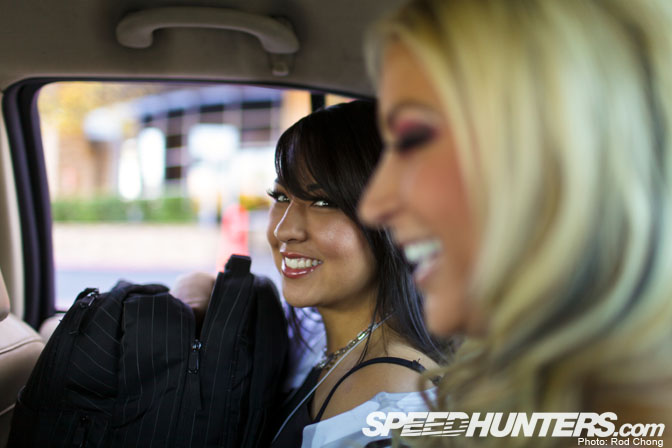 I'll start out this SEMA story with some shots from the cab ride to the Las Vegas Convention Center. I shared the back with the Team NFS girls: Miki Taka and Vanessa Graw…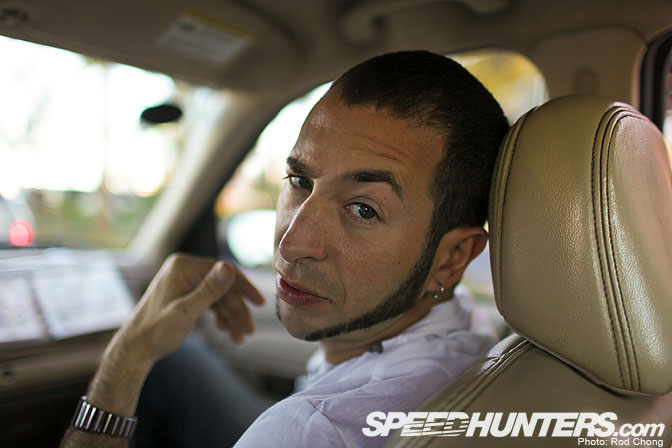 While Chris Rado took the front.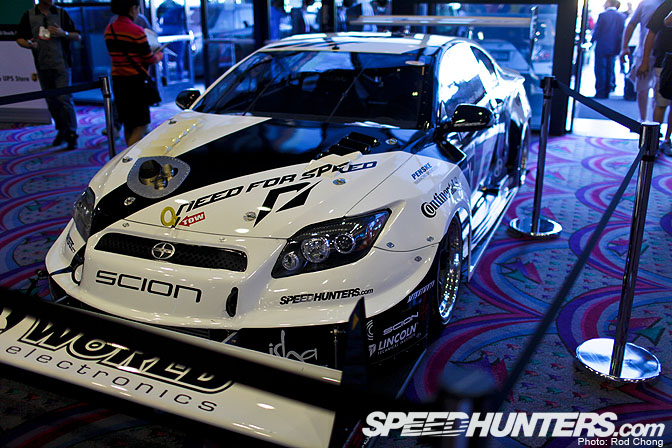 We were pre-registered for the conference so were able to avoid the queues in the registration areas. Our first stop was the South Hall lobby which featured Chris' Team NFS World Racing AWD Scion tC.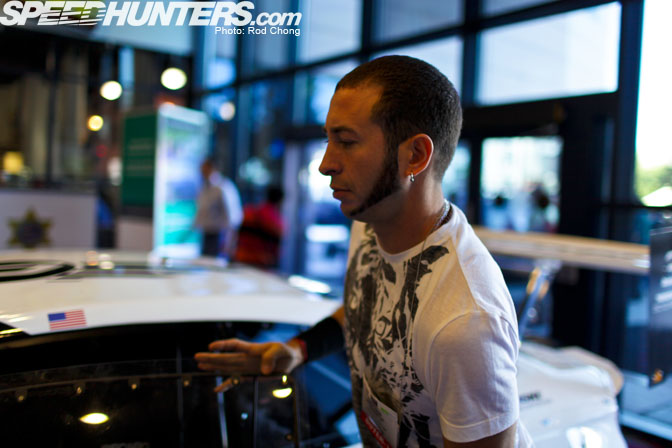 Chris was excited to have the cover of the new issue of Modified Magazine with the Scion…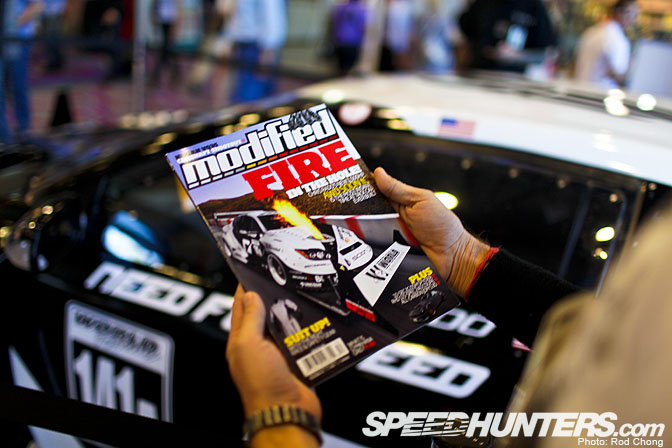 … and pulled out a magazine sample to show me. Very cool! This reminds me that I need to pick up a copy tomorrow at the airport on my way to Sweden.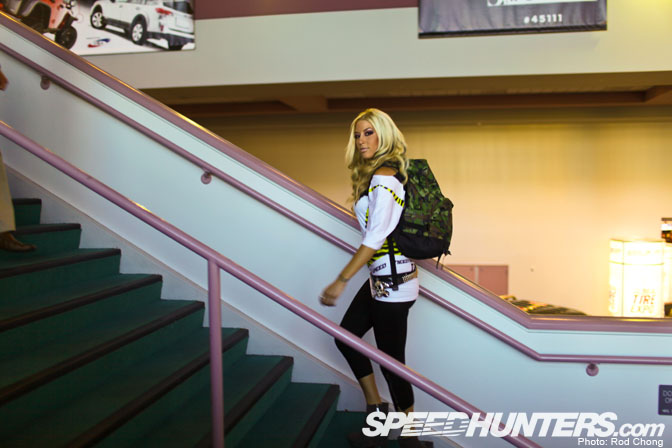 Here's a piece of trivia for you: when faced with the option to take an escalator, Vanessa always takes the stairs. Perhaps I should pick up this policy. It's a good one for people with desk jobs.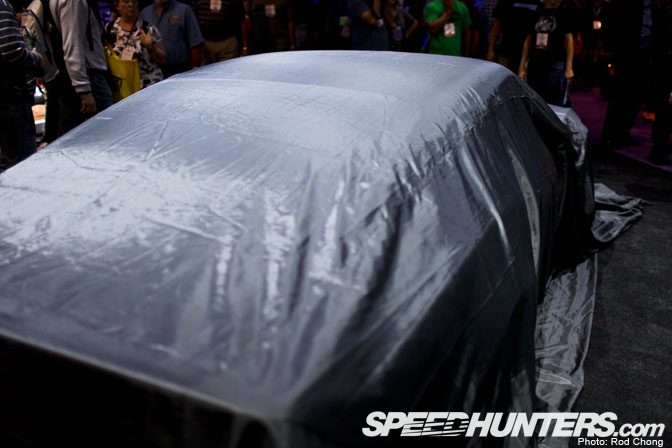 After saying good bye to Chris -Miki, Vanessa and I made our way over to the Ford booth to get ready for the unveiling of the Team NFS RTR-X Mustang.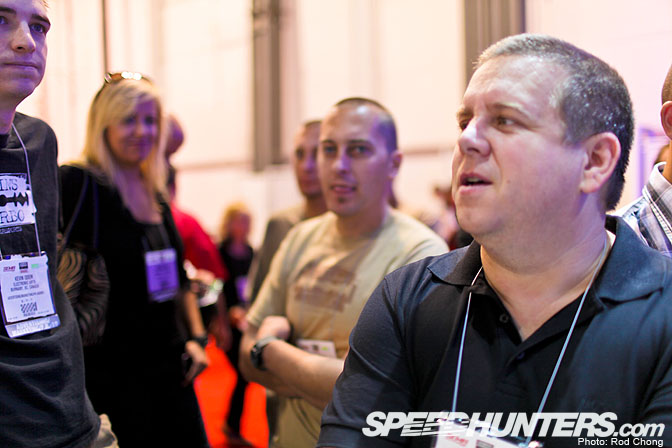 Most of the car's production team were on had, all rather eager to see the finished product. That's the Need for Speed designer Andy Blackmore on the right there with the Twins Turbo in the background.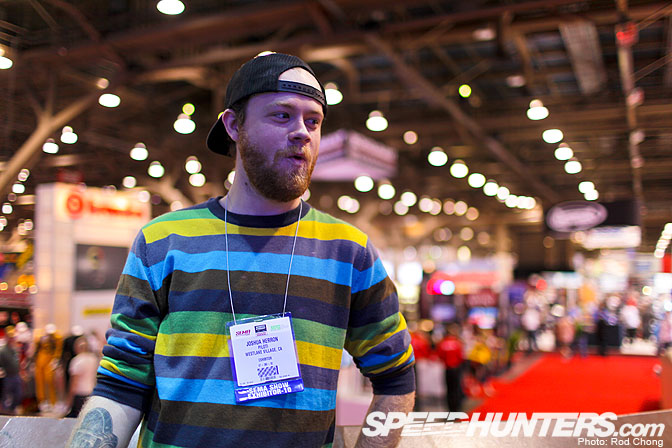 Will Roegge was busy working on some in-game Need for Speed movies back in Vancouver, so his filming parter Josh Herron was on hand to shoot the proceedings.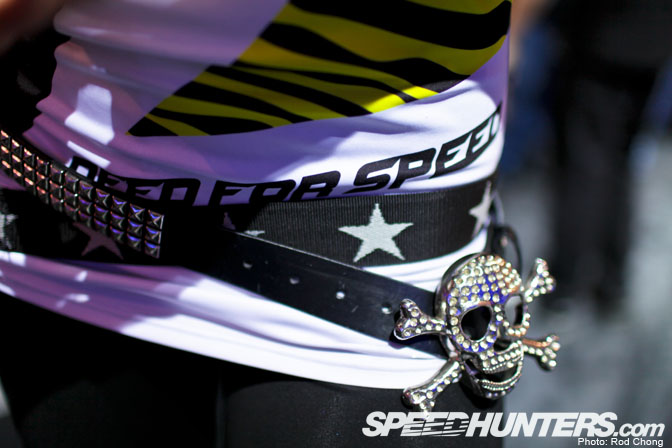 While a crowd started to gather, I took to snapping a few photos here and there.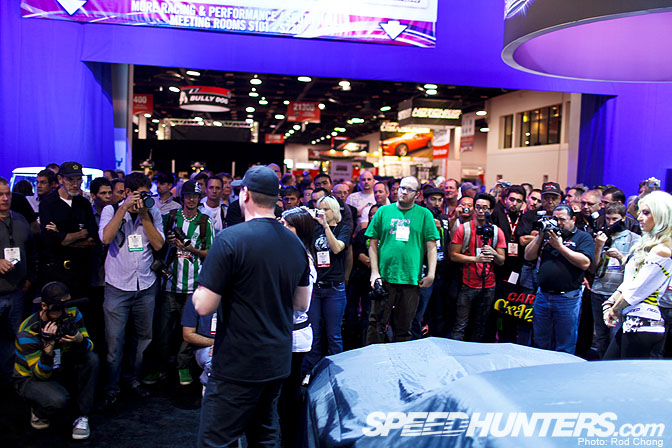 And finally we got started! Vaughn gave a speach to the assembled crowd…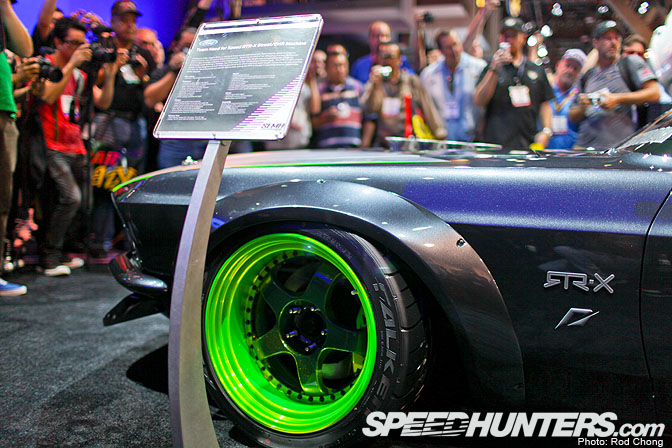 … and finally the covers came off.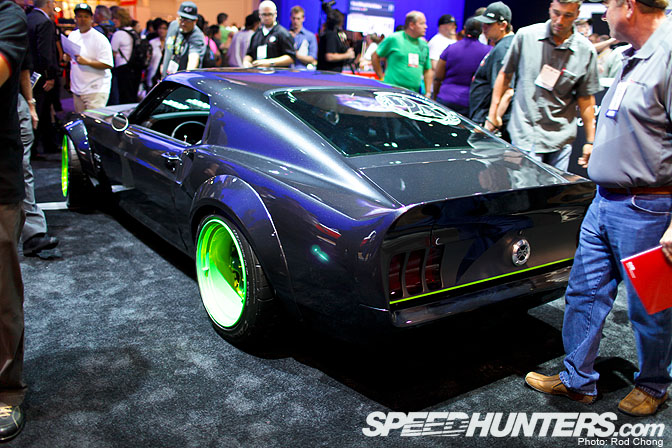 I knew the car was going to be great, but nothing could have prepared me for just how AMAZING it looks. We always wanted to make a car that would appeal to both Muscle, Japanese and Drift audiences and I think we've managed to do this quite well. Hats off to JR, Andy, the Twins, Stein, Art Morrison and all the project partners!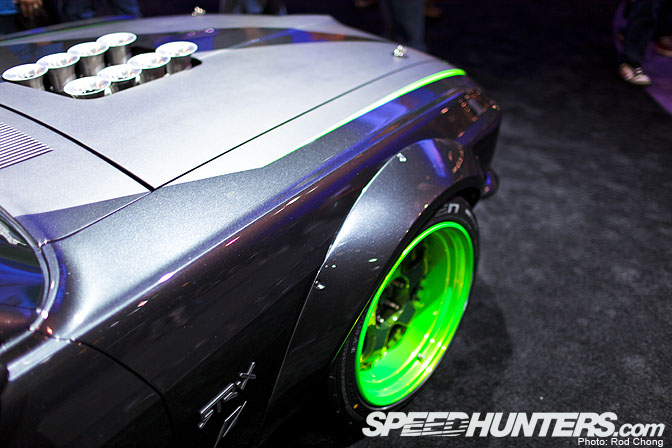 We were very cognizant that this car was going to have a very wide track, quite unlike the majority of Pro Touring style builds to date.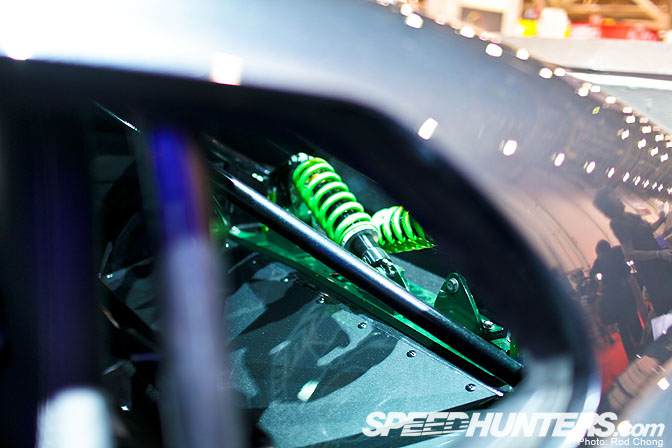 I hope this different approach, and the fact that this car will be hitting up all the major Drift Bashes next year is going to make the hot rod establishment sit up and notice the RTR-X.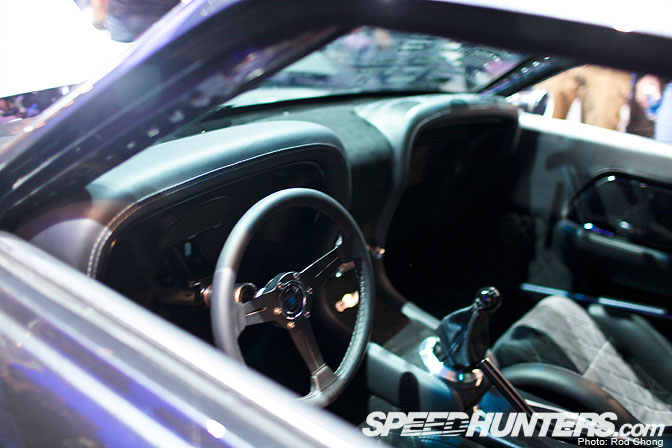 We were joking that we'll have to bring the car back to SEMA next year after it's had a year of drifting… we will see just how pretty it looks then hahaha…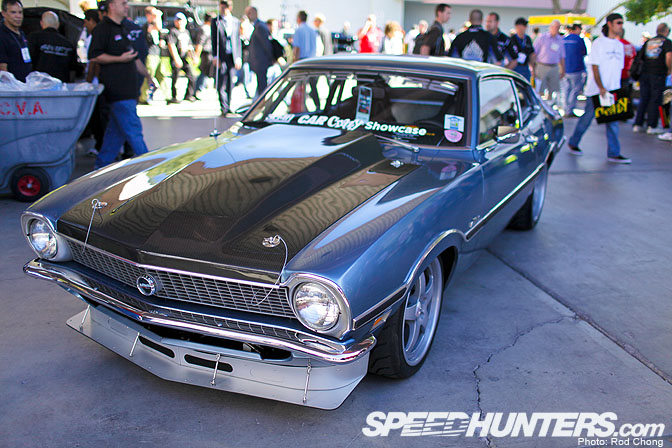 This was one of the first cars that I noticed at SEMA. Yes it's a Ford Maverick… a rather unexpected street machine, which is why I like it.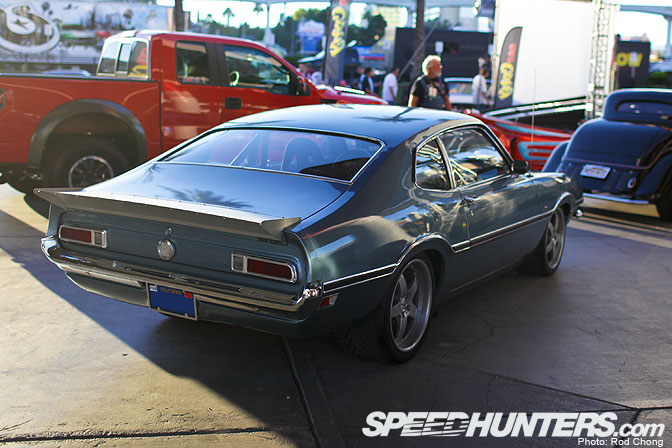 And you know why I find this car so interesting? It's sporting 2JZ power!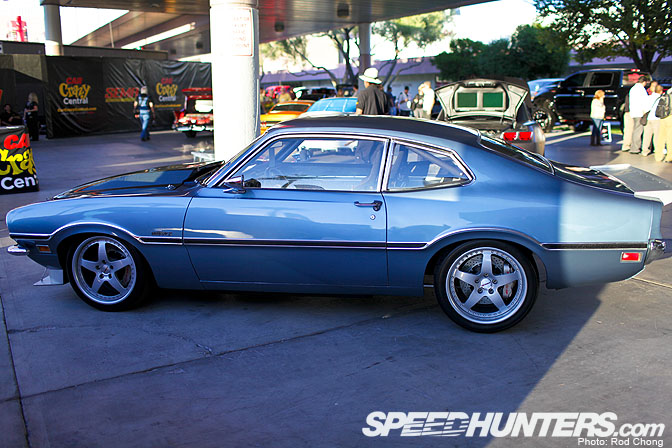 It's been built by Spectre Performance; a crew whose reputation is on the up.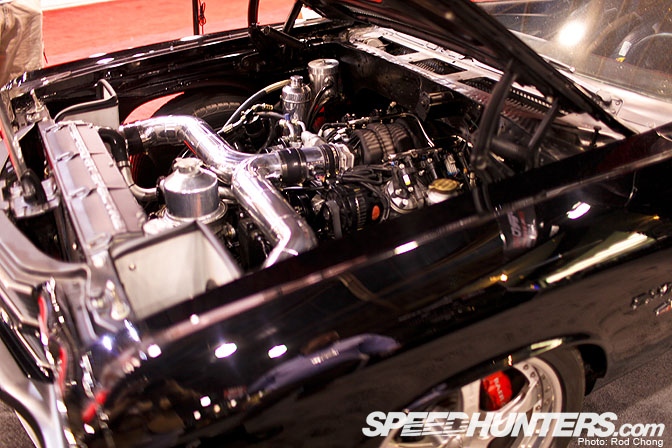 Later on, I met with the Spectre crew and looked over a few more of their machines. Check out the engine set back on their El Camino project… insanity!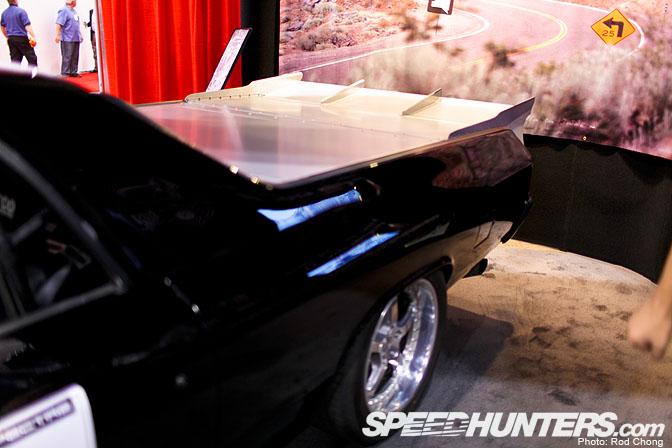 I've been chatting with Linhbergh about doing a feature with this nutty Camino as part of our Haulers and Sedans theme for Nov. Let's hope the shoot comes together!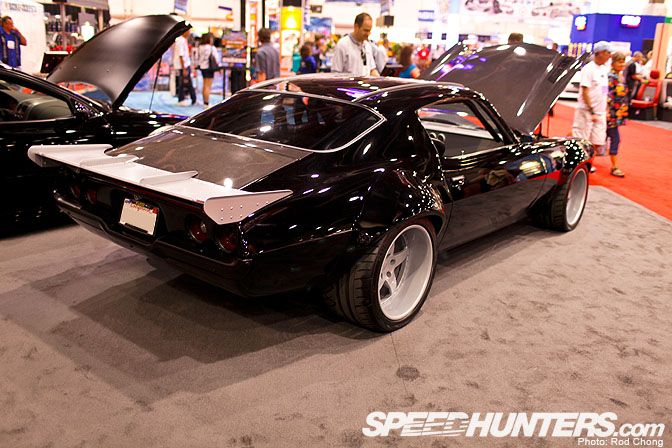 Andy Blackmore beat me to featuring the Spectre wide body 2nd gen Camaro.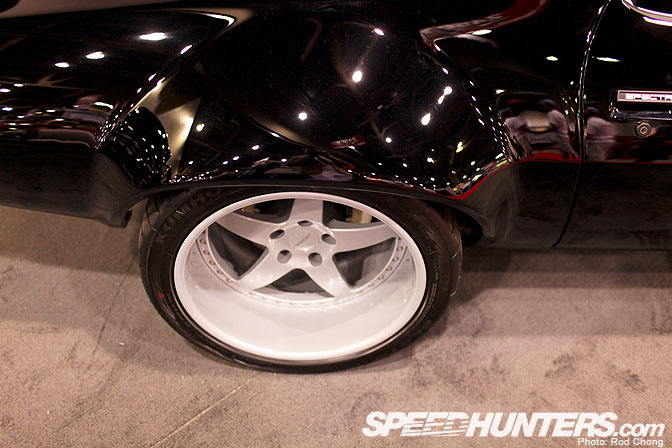 … But I just need to point out that this was one of the cars of the show for me… Its wide body styles is in tune with our own RTR-X project, which may be one reason I like it so much.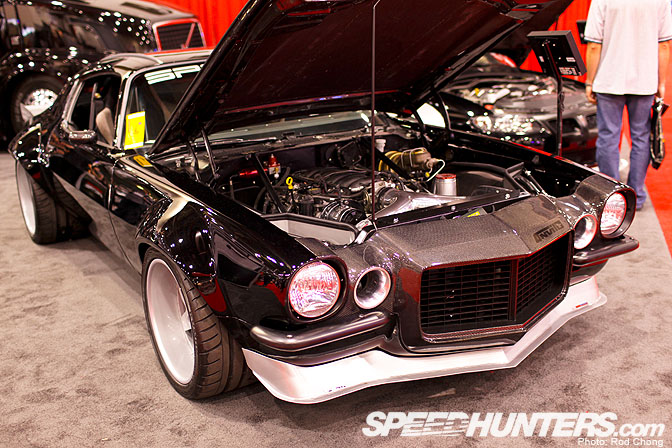 The Spectre crew are calling this "IMSA Style" as the Camaro bears a striking resemblance to the IMSA GTO racers of the mid 1970s.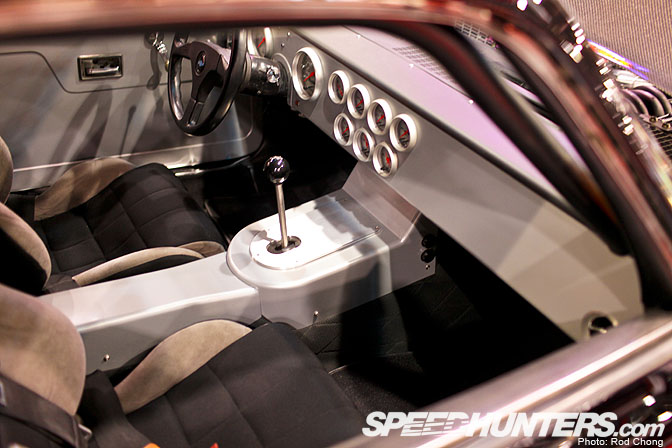 Awesome stuff! I think we need to visit Spectre soon to check out more of their car projects.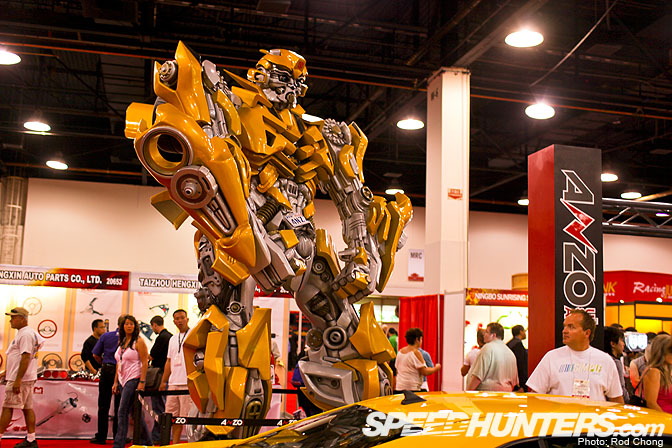 I'd like to think that this life size Bumblebee Transformer model was walking around the SEMA show at night as a security guard… Well, maybe only in my dreams haha.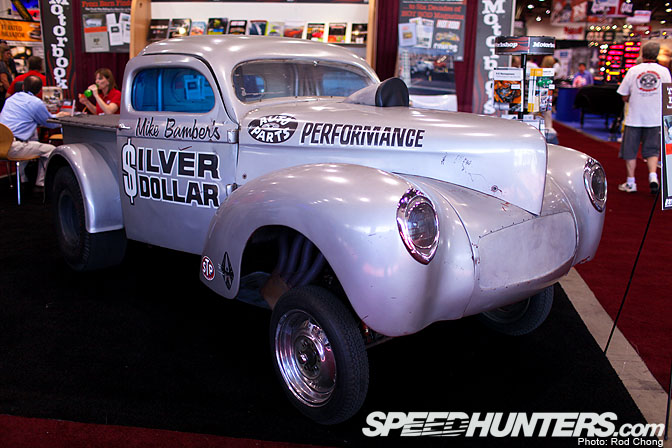 Those of you who read Hot Rod Deluxe magazine will recognize this Willys Gasser truck… easily one of my fav machines of SEMA.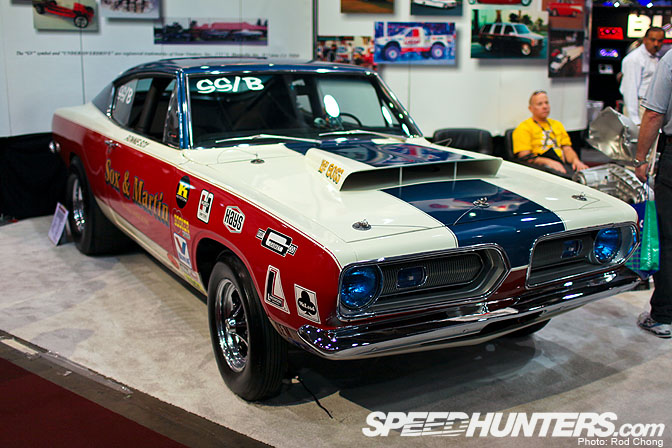 More retro drag styles in the form of the legendary Sox & Martin Cuda.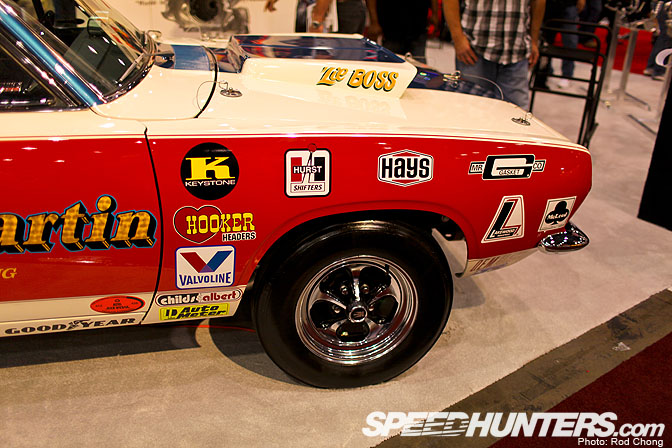 I like observing the way the decals have been laid out on the side of the car. You wouldn't normally see such space around each logo on a modern race car.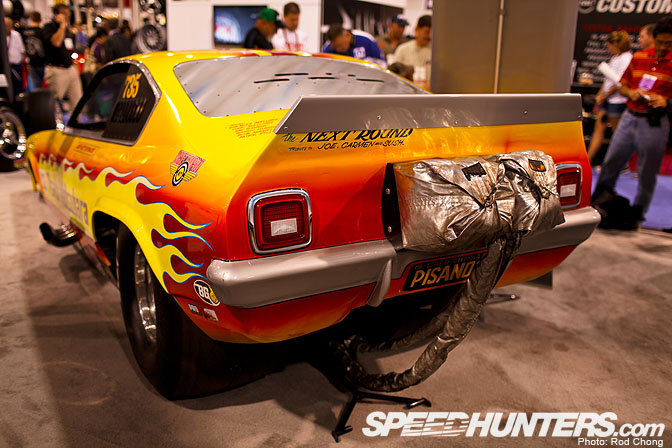 And finally I'll leave you with a new school retro Funny Car Vega… the coolest thing on the strip these days.
Back soon!
:R