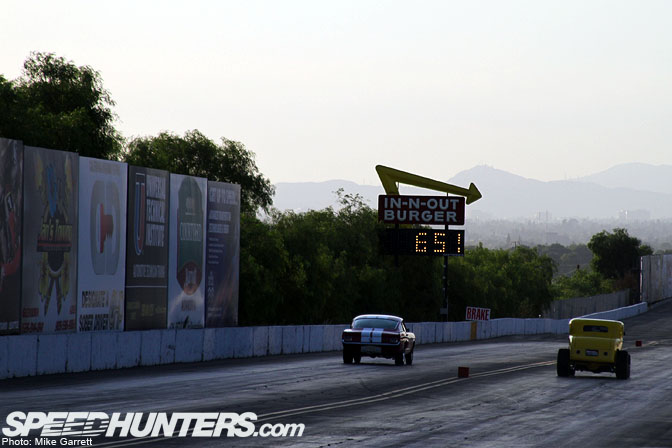 For my second drag racing post of the day, I wanted to throw up one last bunch of photos from the Thursday night drags at Irwindale Speedway.
Above, we have a Mustang fastback and a yellow Ford Coupe racing towards an In and Out Burger sign. The picture perfect California scene.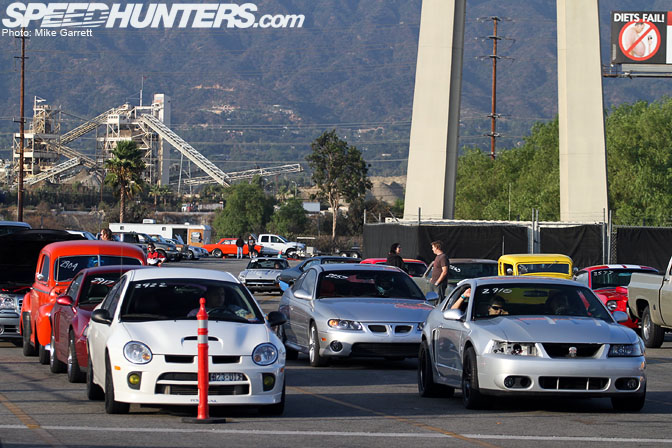 It seems that if you want to get a lot of runs, you'd better come early. By the time the sun went down, the staging lanes were packed.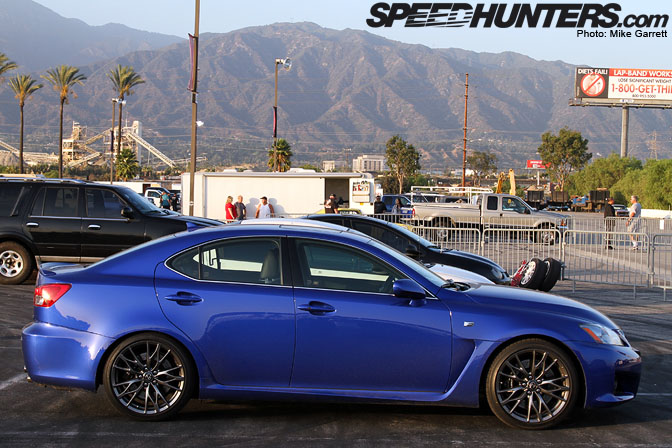 As I photographed the action, I began to reget not getting in on the fun myself. The Lexus IS F press car I was driving at the time would have been a blast out there.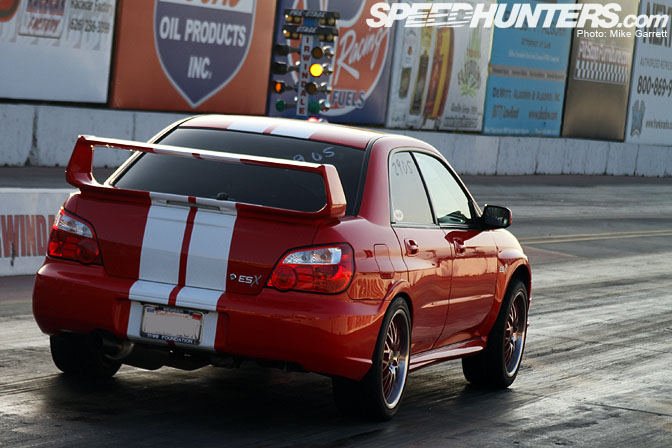 An Easy Street Motorsports WRX jumps off the line with four tires grabbing.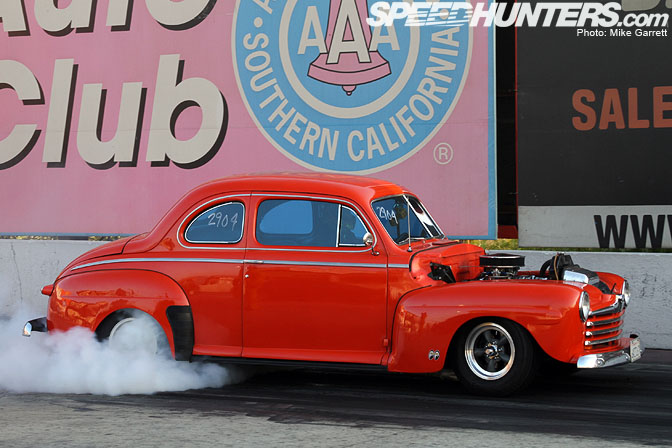 One of the coolest cars of the evening was this old Ford. Looks sweet with that low slung stance and subtle Mooneyes decal on the fender.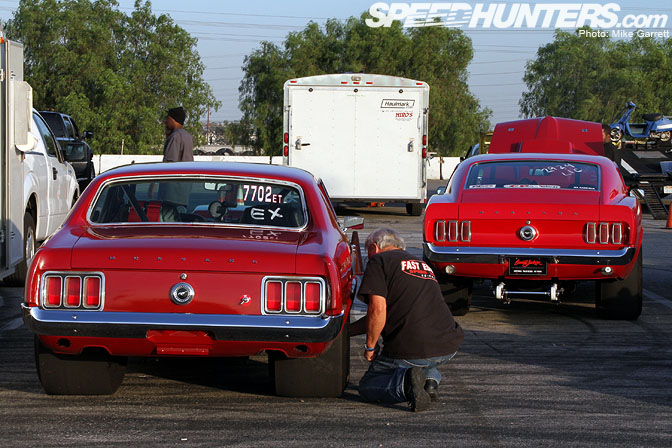 A pair of very serious looking Mustangs get ready to join the lineup.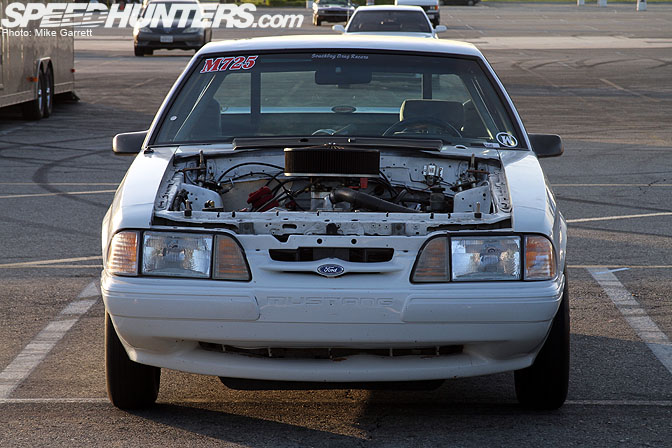 While on the subject of Mustangs, it's impossible to go to a grassroots drag event anywhere in the US without seeing a bunch of Fox Body 5.0 Mustangs.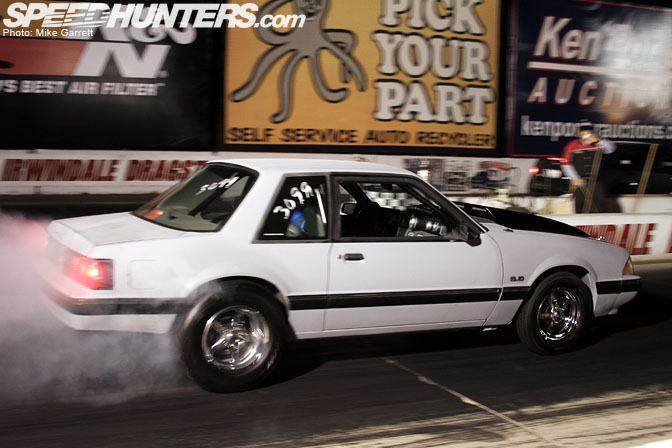 The old five oh still sets the standard for bang for the buck street and strip performance. An icon for sure.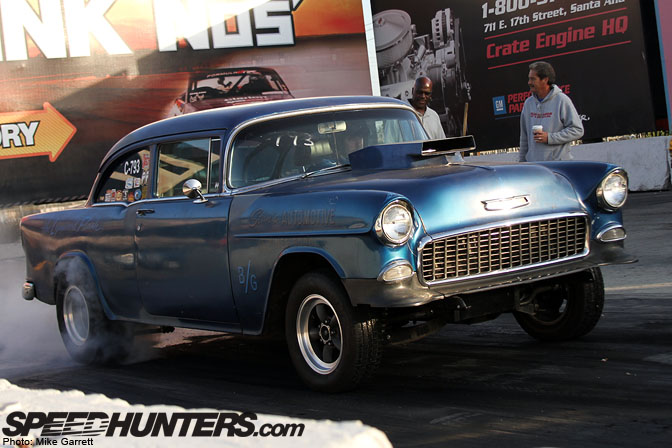 In fact, in many ways you can consider the 5.0 Mustang to be the '55 Chevy of the current generation.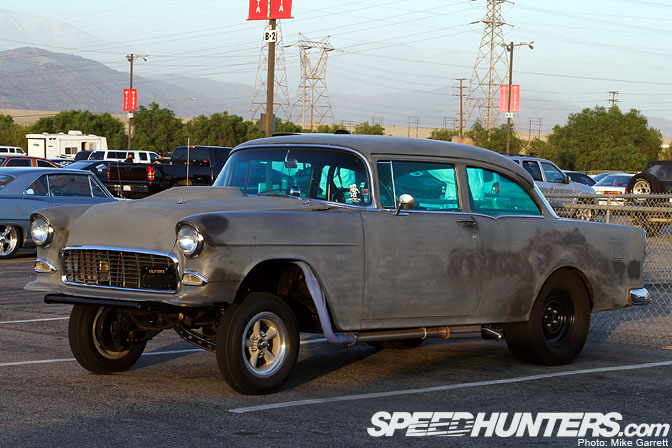 Speaking of '55s, check out this beast I spotted in the parking lot. You can never go fast enough…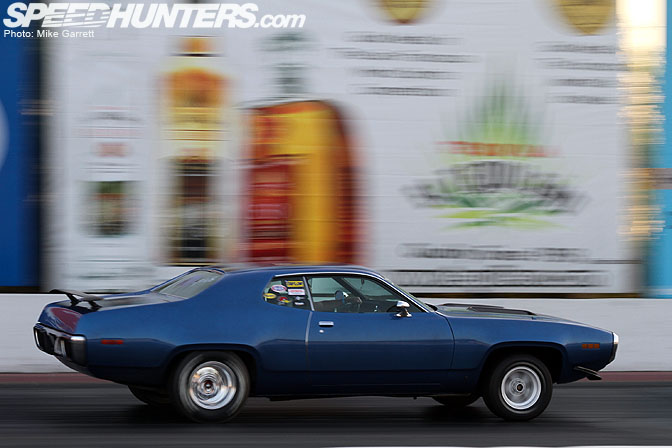 How about this Plymouth from the twilight years of the muscle car period. Tough.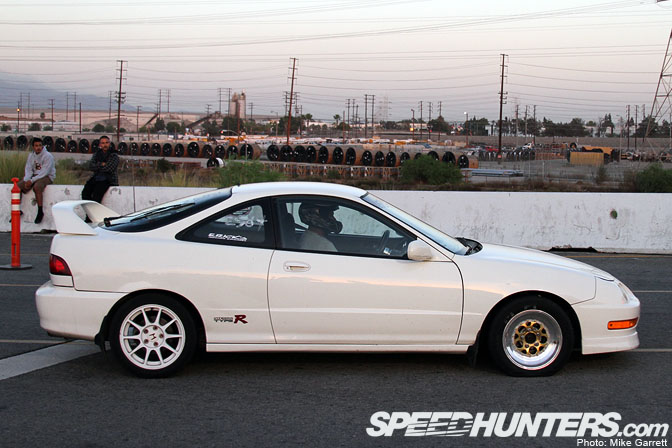 From what we could tell, this was a genuine Integra Type R. Wonder what the Honda purists think about that?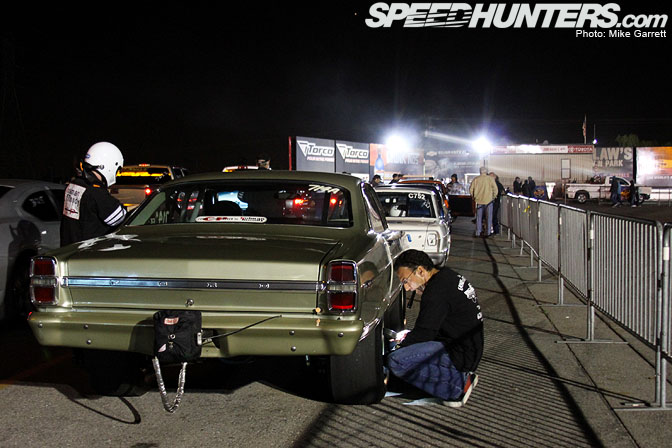 "Ernie the Attorney" gets ready to take his Ford Fairlane down the strip.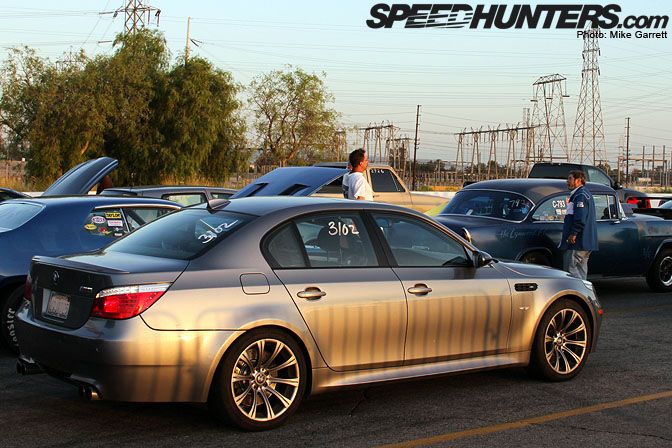 Did the guys at BMW have 1/8 mile drag racing in mind when they designed her? Who cares?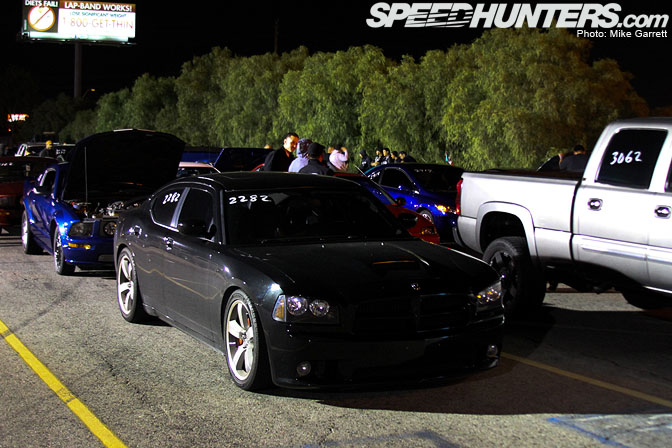 Modern muscle on parade in the staging lanes.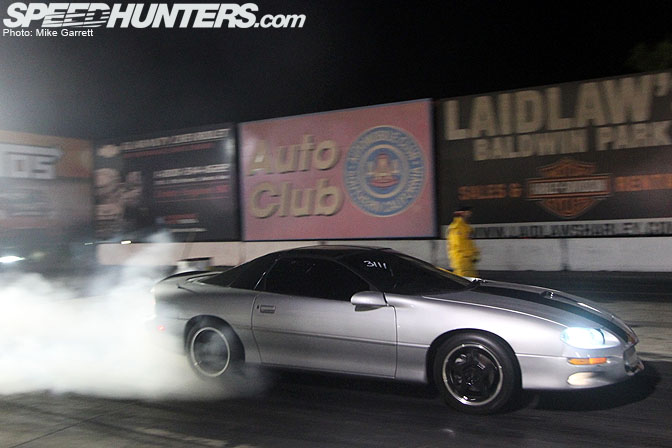 If one car could rival the 5.0 Mustang in terms of popularity, it'd be the LS1 F-body.
Viper at the moment before take off.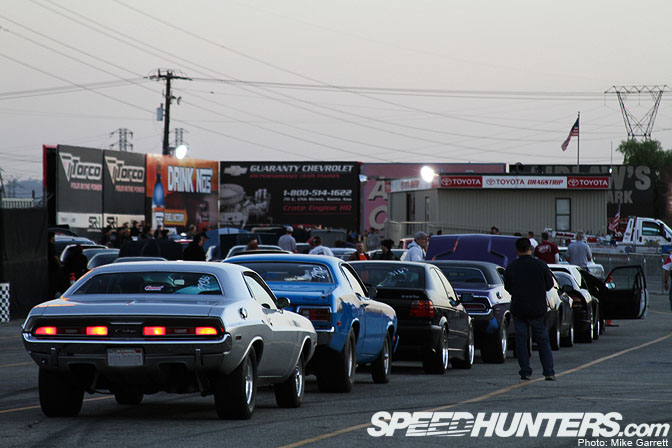 Solid line of Mopars broken up by an E36 BMW.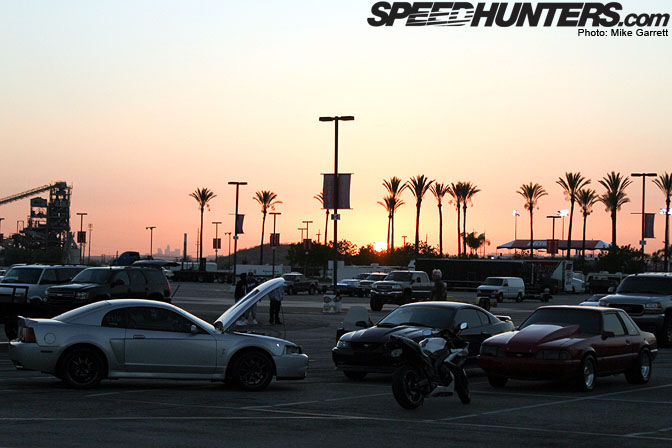 Yep, just another evening in beautiful Southern California…
-Mike Garrett