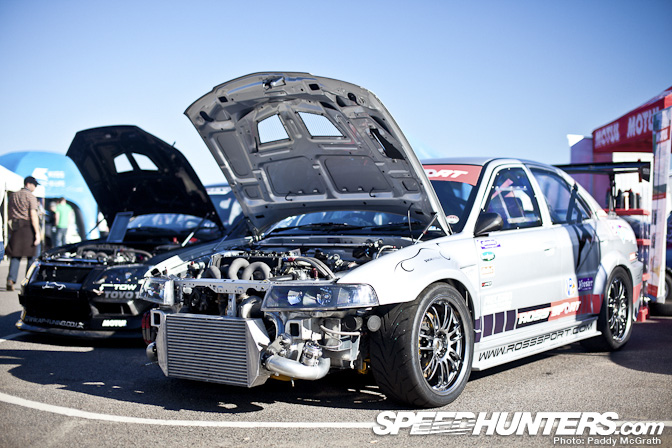 As per the rest of the year, the Time Attack Series ran alongside the Modified Live series of events. Although some of the cars present wouldn't be of interest to the Speedhunters reader, there were some really nice gems around the show. This pair of Evos on the Motul stand were pretty cool. It's worth noting that the light was pretty damn hard to shoot in, low and hard sun is never an easy challenge.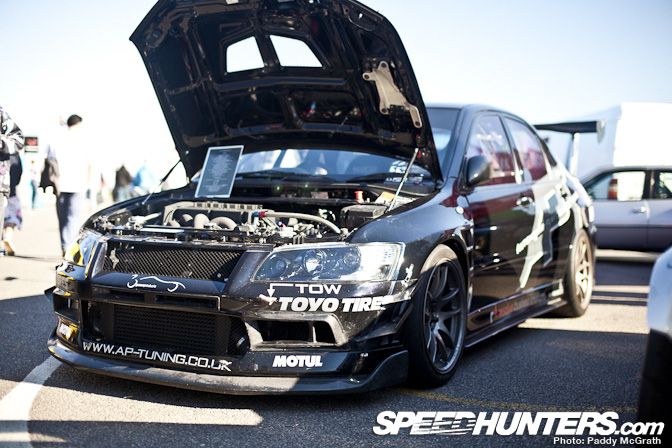 This VIII was definitely my favourite of the two.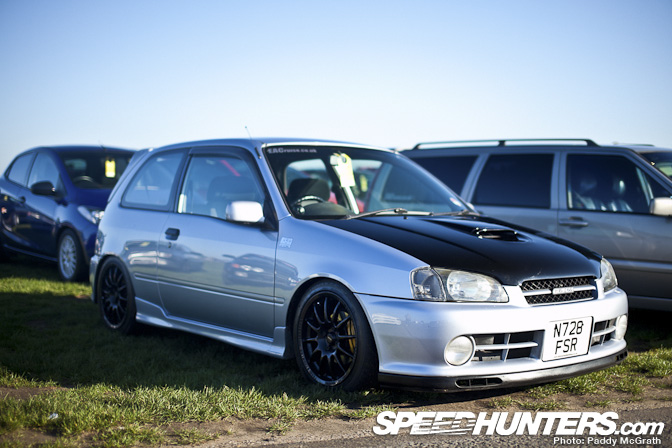 I've always liked how potent the Starlet Glanza is. 200BHP is not unheard of from the 1.3l turbocharged motor.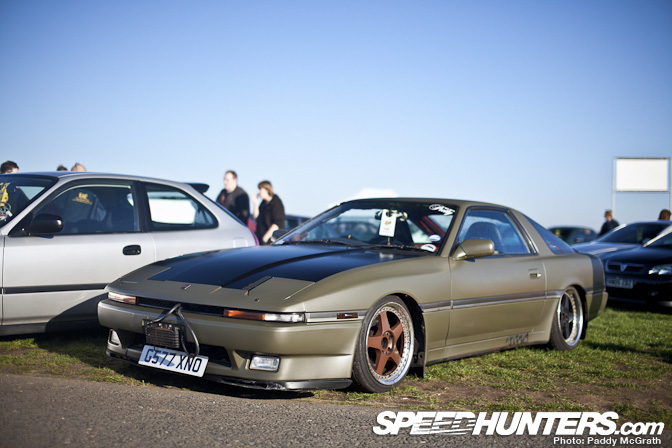 This Supra looked out of place amongst the regular show and shine cars.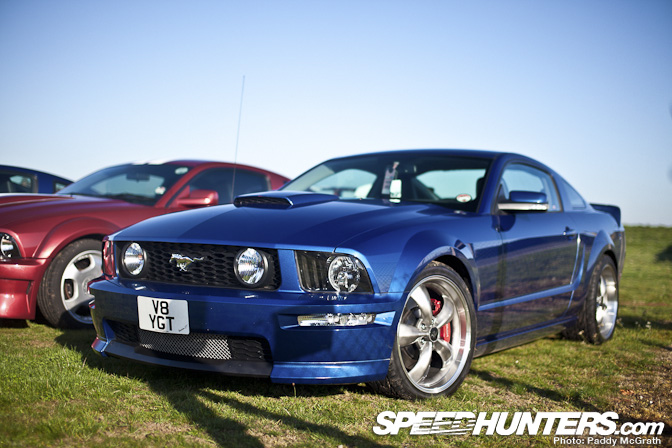 It maybe a regular sight in the US but it's pretty rare to see a Mustang on this side of the world. Roush brakes and other goodies on this example.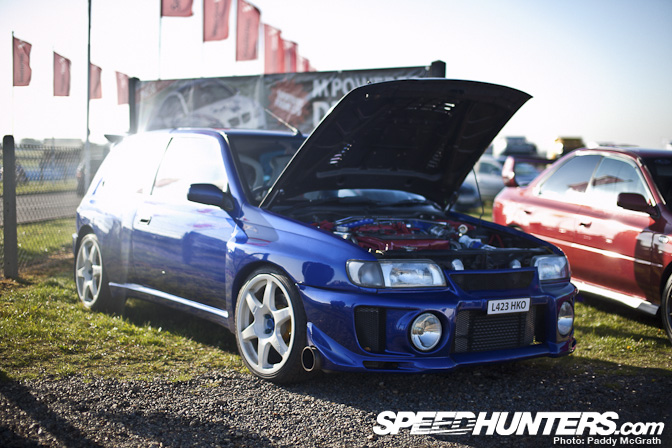 Even if the sun was trying to blow the car out, this Pulsar GTi-R is still worth showing.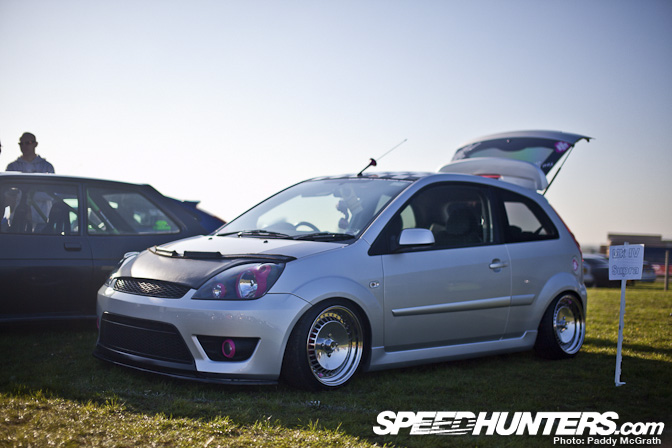 I spotted this Fiesta at the Ford Fair during the summer, still looks great (except for the bonnet bra)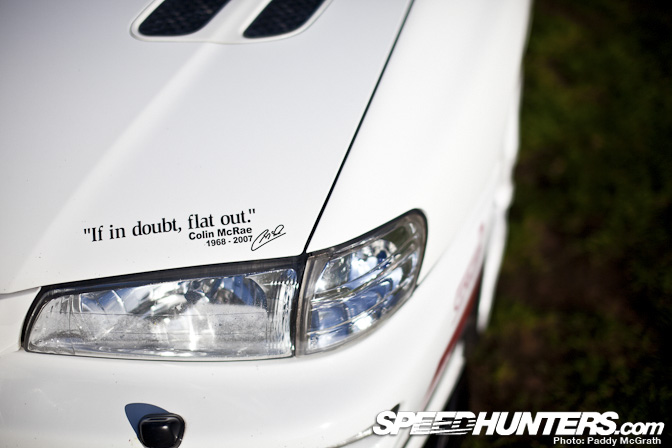 This Roger Clark Motorsport Impreza replica carried some wise words from the late, great Colin McRae.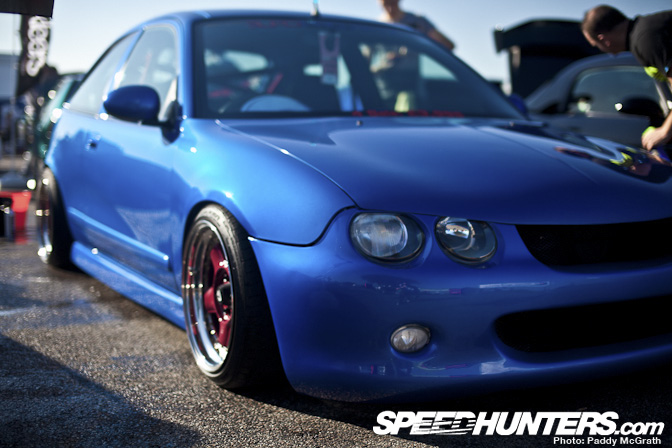 This MG ZR looked pretty cool with it's euro styling.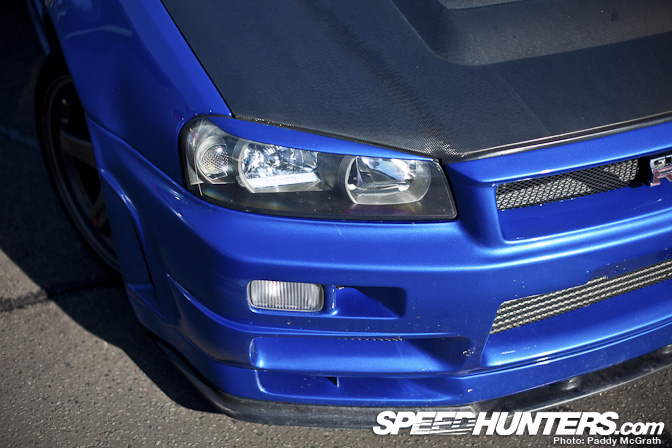 A bayside blue R34 GT-R – It'll hold a place in an awful lot of people's hearts for years to come.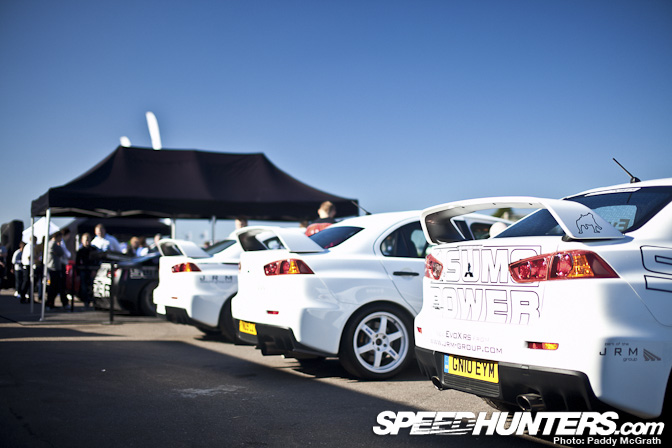 Sumo Power were present in quite a large capacity. I'll go into their presence here in a separate post.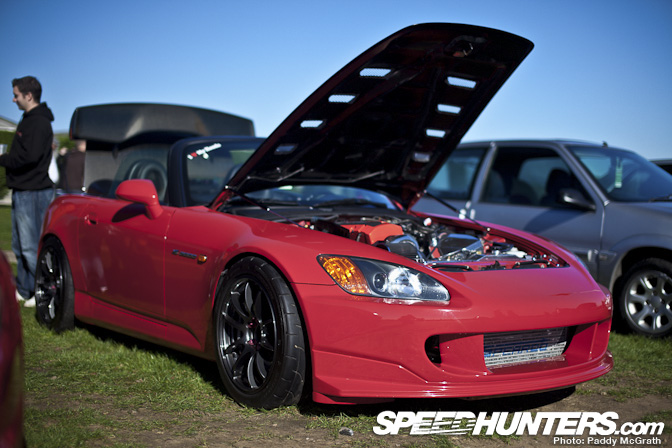 This S2000 was running a Vortech supercharger, Advan wheels and some nice subtle carbon fibre parts.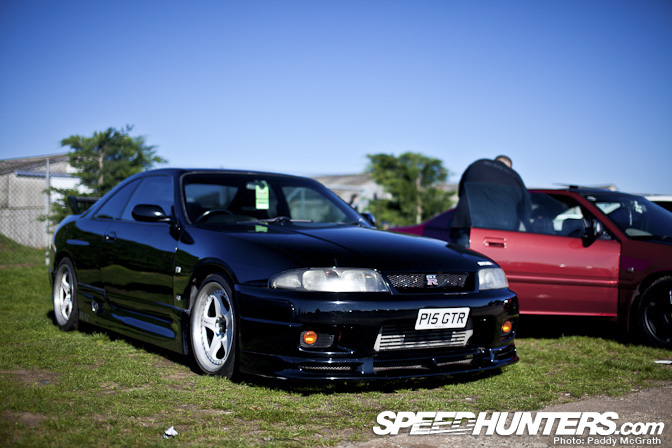 There is still something just right about an R33 GT-R. I've always considered the R33 to be the ugly sister of the Skyline family but the GT-R just seems right.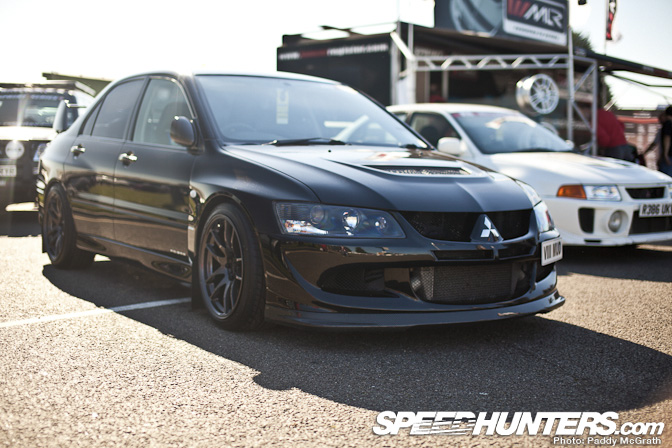 This VIII looked so aggresive.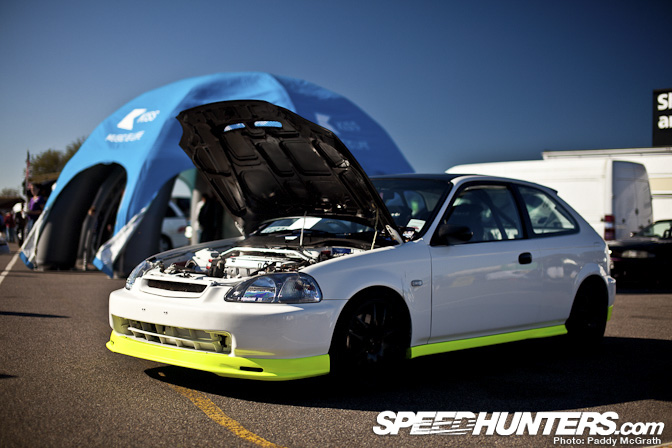 This EK9 was stripped and caged. Looked like a great trackday weapon.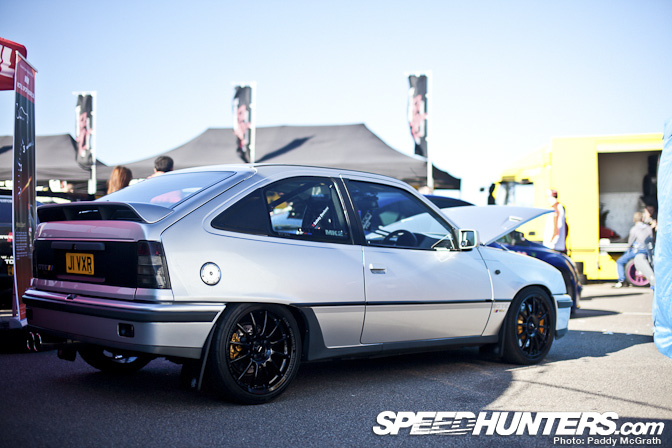 Nothing says 80s hot hatch cool like an Astra MKII GTE.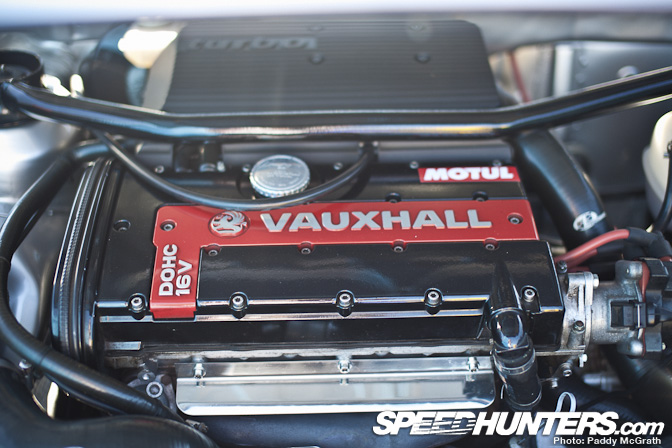 Under the bonnet it features a C20 LET, a turbo charged 2.0L DOHC 16V engine.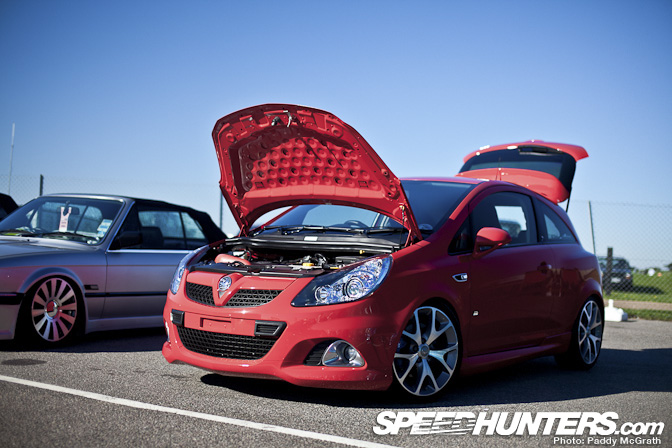 This new Corsa represented Vauxhall's newest range of hot hatch.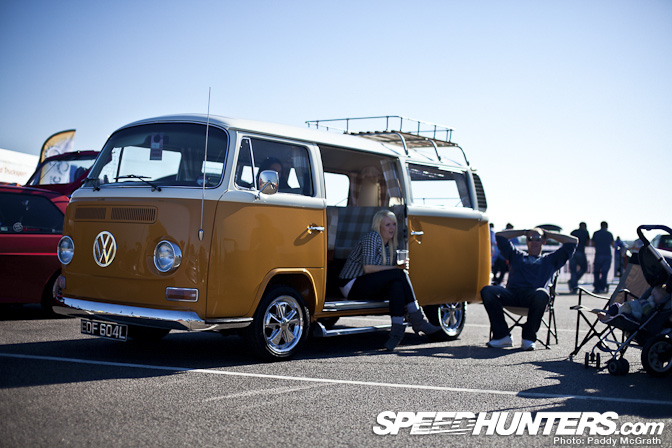 T2 Camper on Porsche wheels …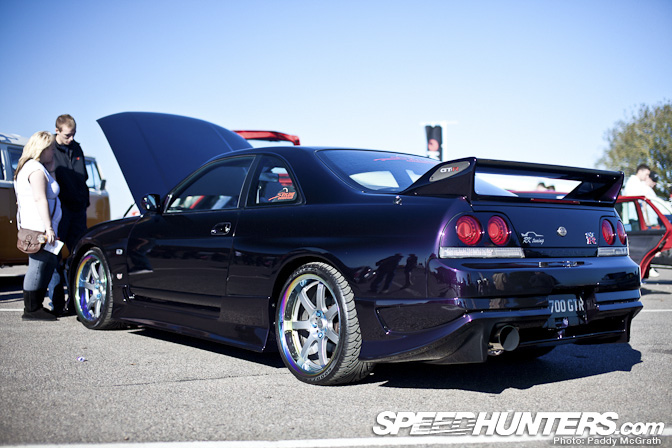 Another fantastic example of an R33 GT-R.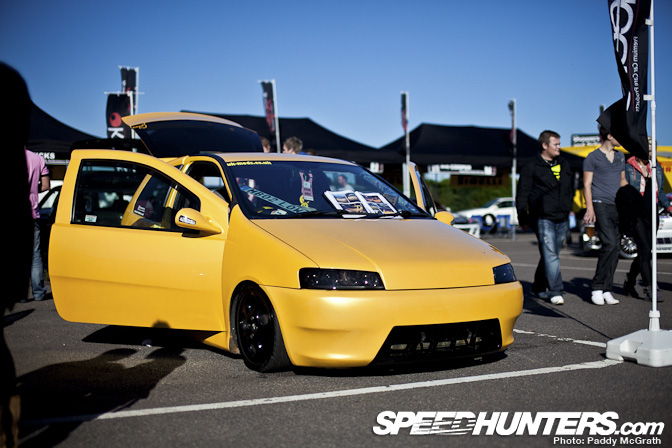 This was unusual but looked great. A matte yellow Fiat Punto on Alfa Romeo wheels.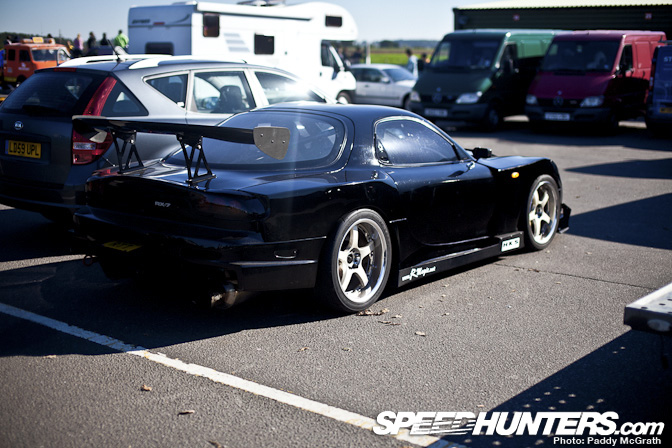 Hiding out in the car park was this wide arched FD3-S.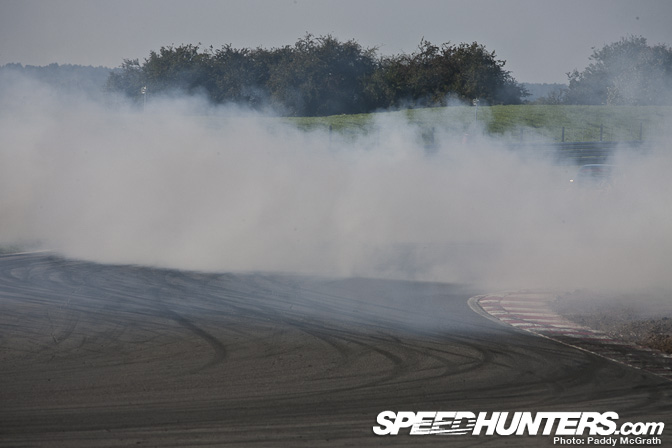 On track between the Time Attack Series sessions, the EDC crew werelaying down ridiculous amounts of smoke and rubber. Snetterton is by far the fastest drift circuit I've ever attended, not just for entry speeds but for actual drift speeds which must of been in excess of 100MPH.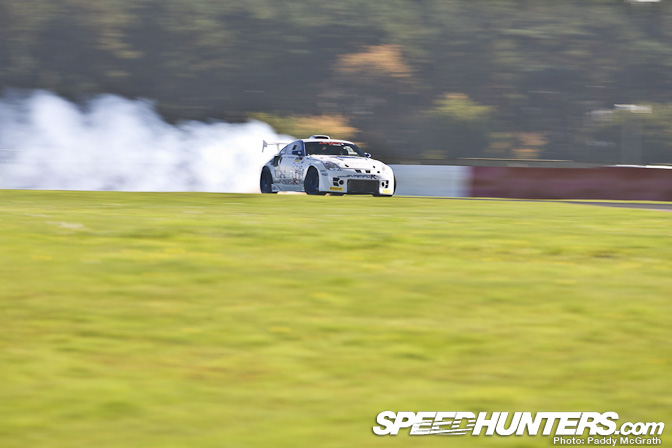 Mark 'Buff' Luney was looking to retain his title having clinched the 2009 EDC title.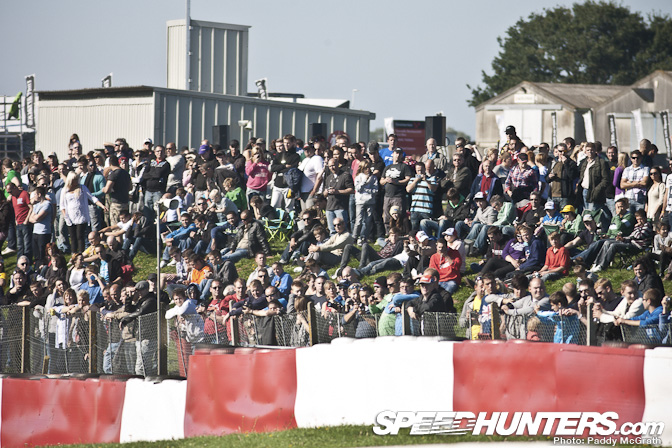 The assembled spectators were in for some of the fastest drifting in the UK.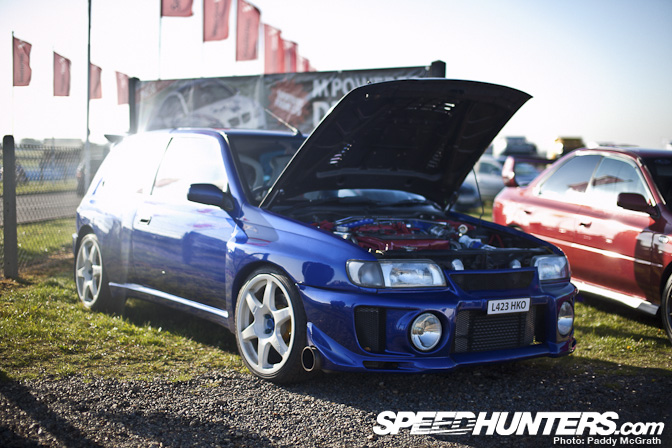 Brands Hatch winner Pete Barber looked incredibly fast.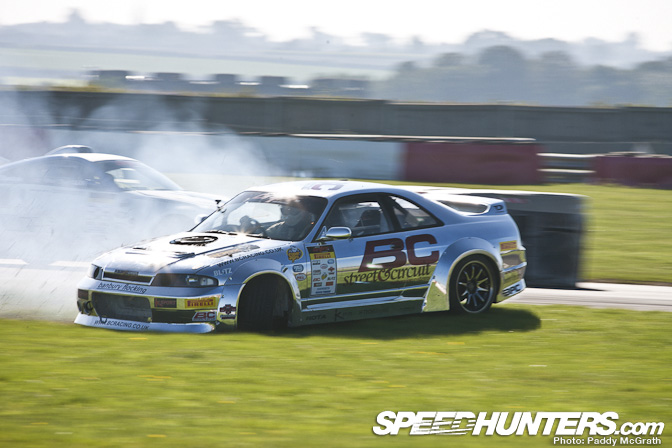 Brett Castle was still adjusting to the BC Racing R33 Skyline. Despite this off which scared the absolute sh*te out of me, Brett looked solid all day.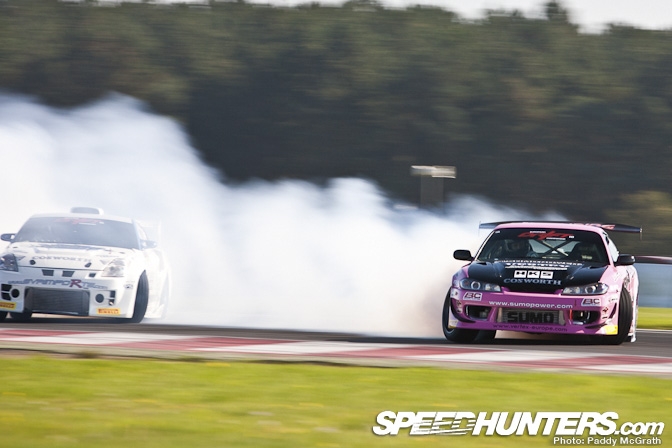 It was Paul Conlan in the Sumo Power S15 however who would win the event, with Mark Luney retaining his title as 2010 EDC Champion.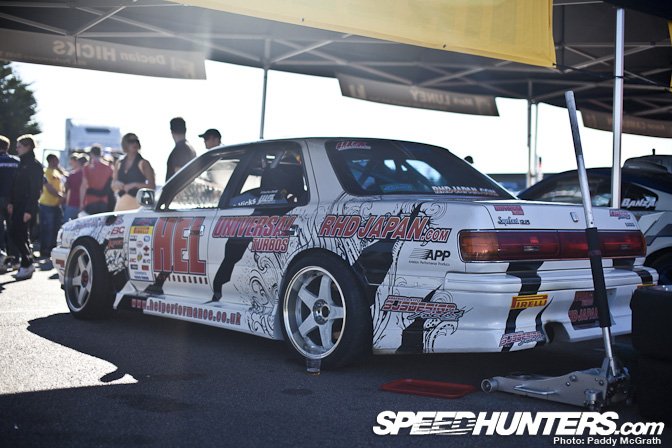 Back in the paddock, Gentleman Drifter Declan Hicks was forced to retire earlier in the day.
I really enjoyed the show, it had something for everyone I think and with plenty of action on and off the track there was plenty to keep you entertained throughout the day.
-
Paddy McGrath