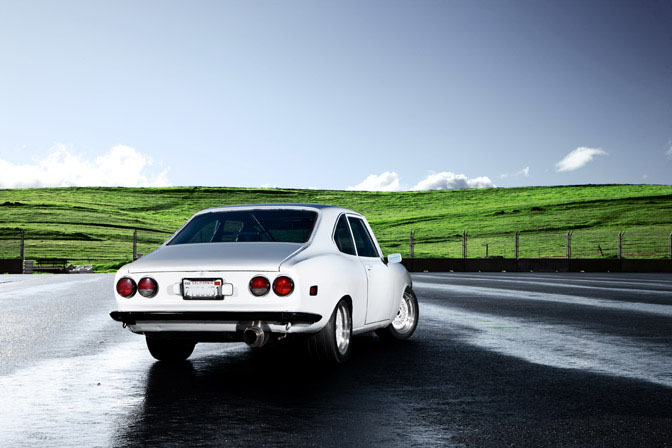 Bob Maywell, the owner of this Mazda RX2 isn't your typical enthusiast, he is well beyond what the average person would consider a gear head. Bob is in his mid 40's and loves racing and cars so much that he actually works at Thunderhill Race Track full time. He has more stories about race cars then most of us have years on this planet.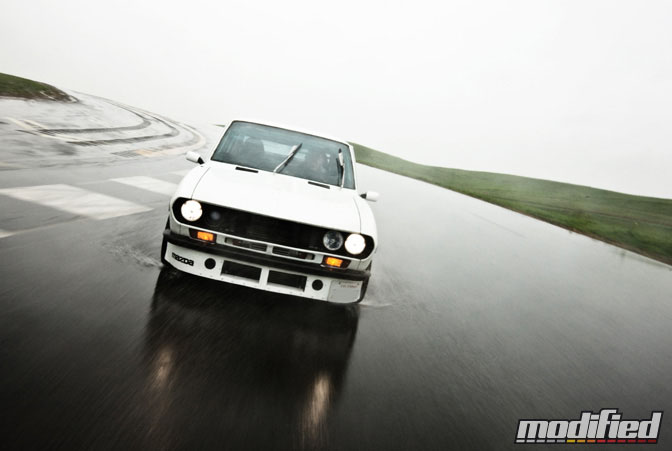 He also has logged many miles (and races, over 75 to be exact) around the race track, rain or shine, in his trusty RX2 which Bob has owned for over two decades. While we were shooting Bob's RX2 a torrential downpour hit and we thought that would end our day since the risk of driving such a vintage machine on a slippery race track would deter Bob, but without any hesitation he was out there ripping past us and even sliding the rear end out a few times.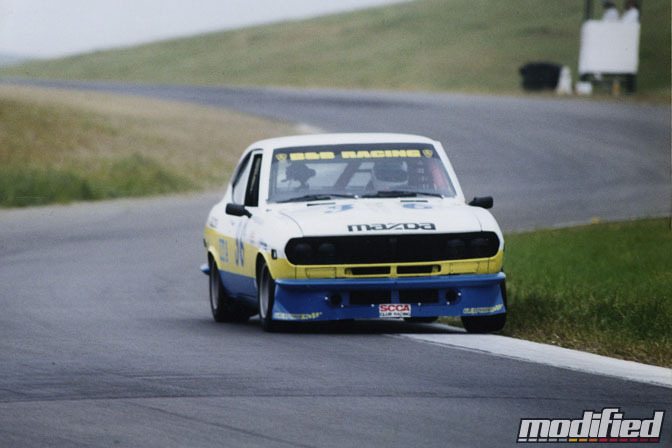 Years back this is what the Mazda RX2 looked like in race trim. You can't help but admire the livery.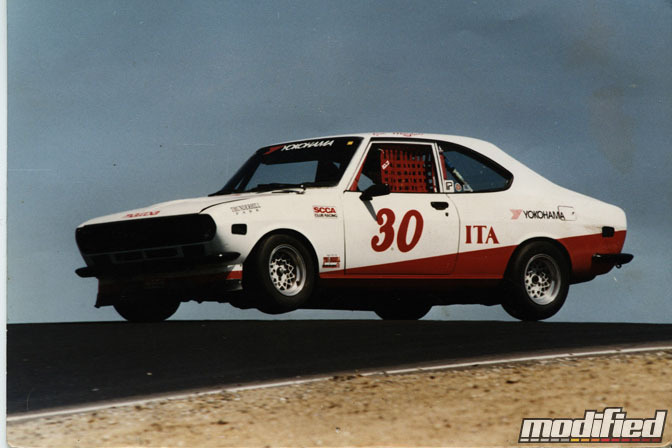 Another example of livery that once dawned this RX2 but no matter the exterior it's always consistently been driven hard. Here it's lifting a wheel over the infamous turn 5, the Cyclone.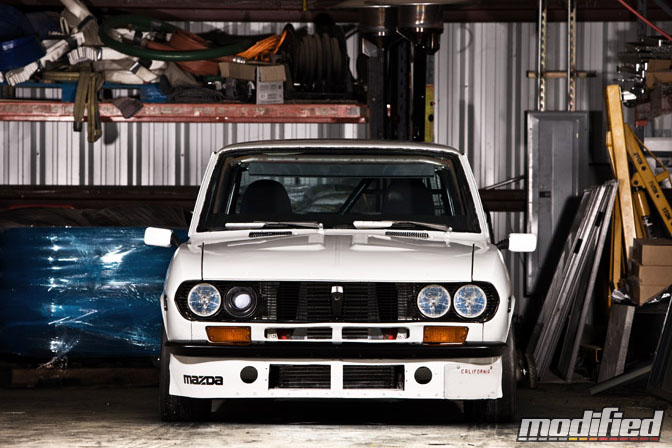 Despite the RX2 hailing from the 70's it's been modernized with various parts here and there. Take the headlights for example, the new brighter units add a nice new car feel to the exterior but also improve visibility by quite a bit.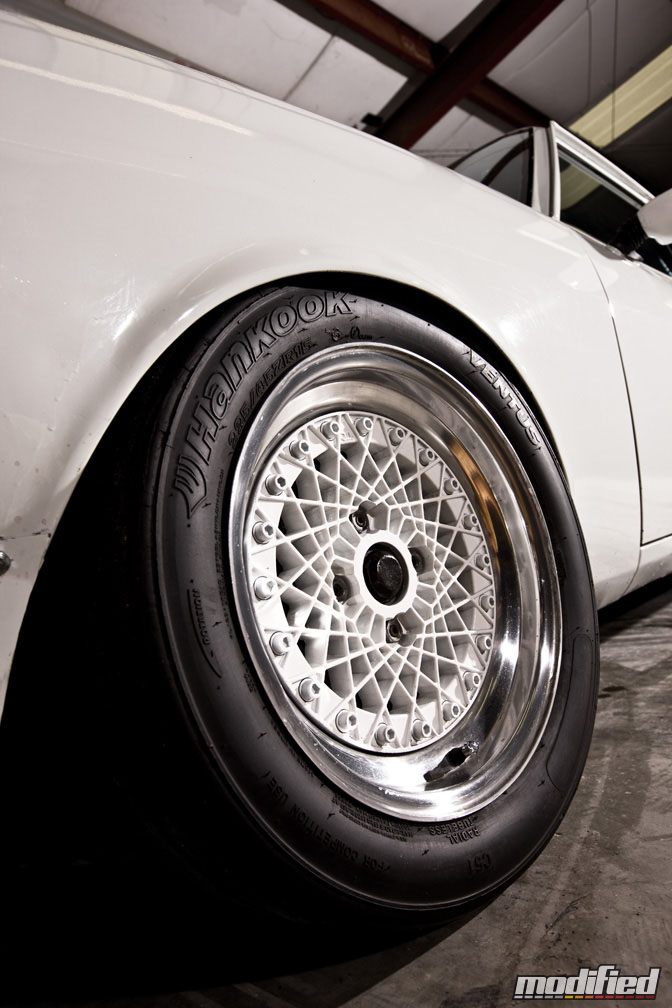 By far the coolest and most striking part of the RX2 are the 15-inch color matched mesh wheels on Hankook tire slicks.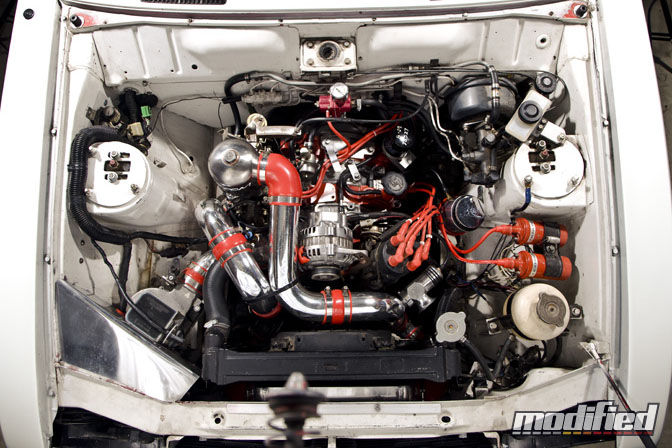 Its current engine setup is a JDM Mazda 12A turbocharged rotary that Bob assembled and built himself.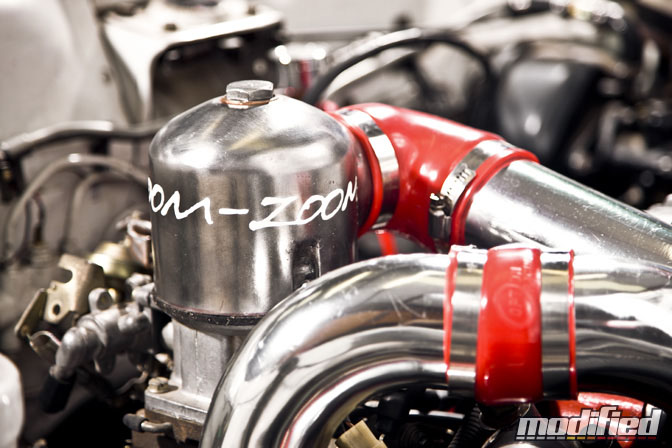 Zoom-Zoom indeed, the 12A rotary packs quite the punch in the lightweight RX2 chassis.
Forget fancy gauges and bucket seats, the interior defines function over form. A pair of Honda Del Sol seats with four-point harnesses hold Bob in while a roll cage keeps the tired chassis from the stresses of body flex.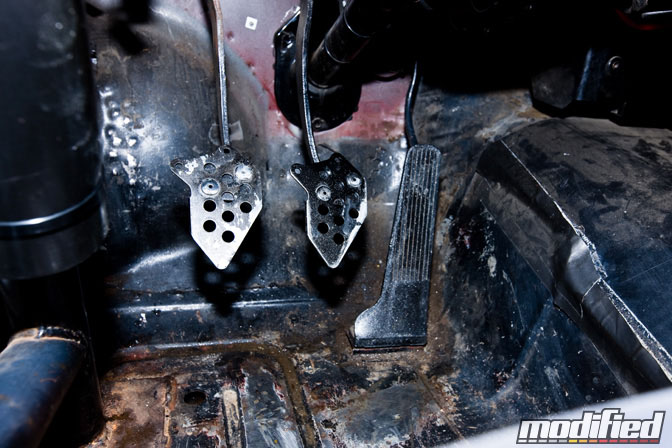 Two decades of hard use define the character of these pedals that have seen more then their fair share of abuse. Money can buy you bling parts but wear and tear like this needs to be earned.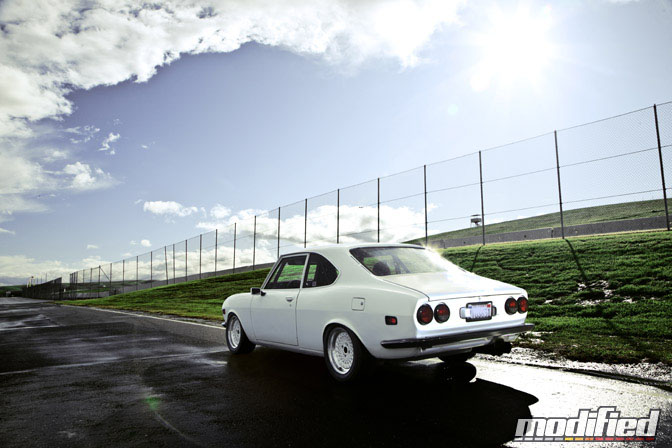 Bob's RX2 may not be the prettiest car out there but what it lacks in the looks department, it makes up in character and the memories that Bob shares with it. That's something that we can all strive to achieve with our own automobiles and one day look back and smile, as Bob does every time he talks about his automobile.
-Peter Tarach