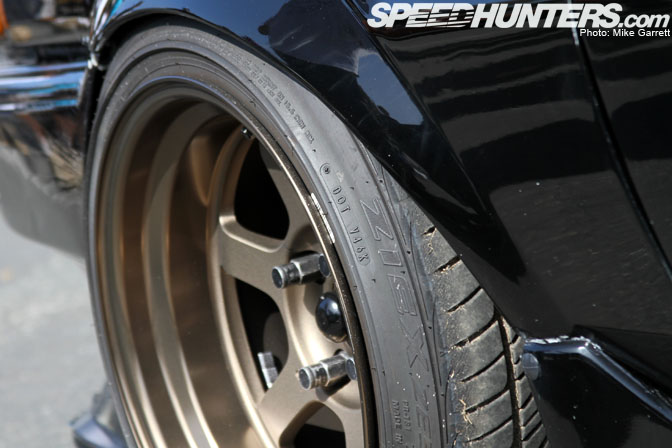 It's not a big stretch to say that a car is made by the wheels it sits upon.
When it comes to the vintage Japanese car scene in particular, the wheels are just as important as the cars themselves.
Keeping this in mind, I decided to put together a gallery of nothing but wheels from last Sunday's Japanese Classic Car Show.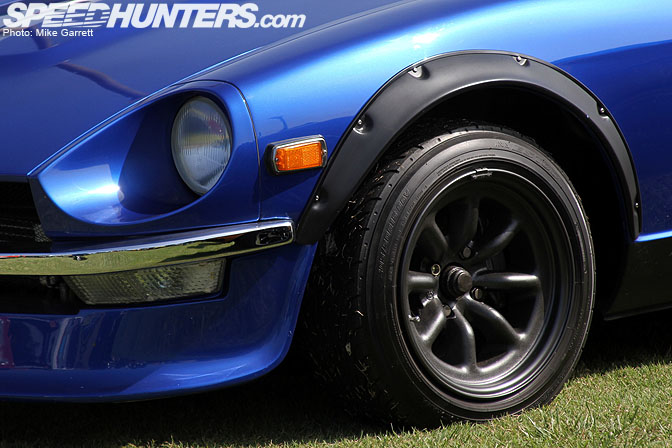 It'd probably be wrong to start this off with anything but a set of RS Watanabes, so here you go.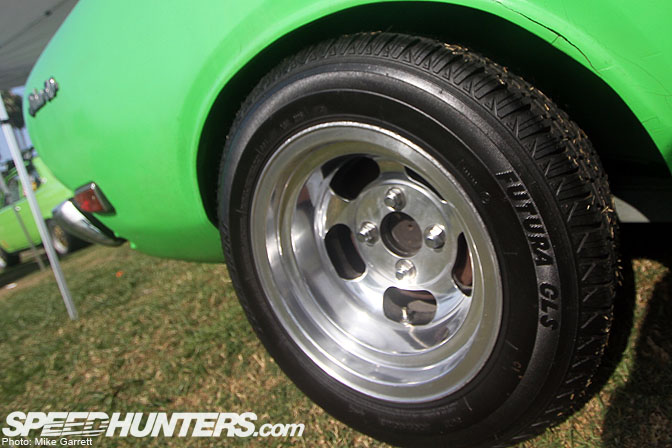 While Wats might be an institution in Japan, here on US shores we salute to the classic slotted mag.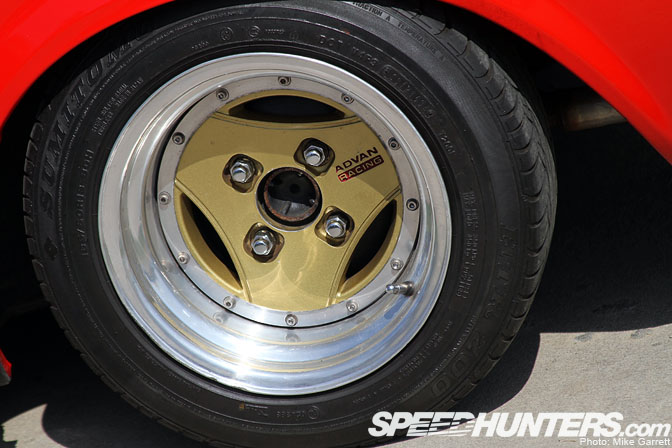 The person who says that three spoke wheels aren't cool has probably never seen the Advan A3A's on this Celica.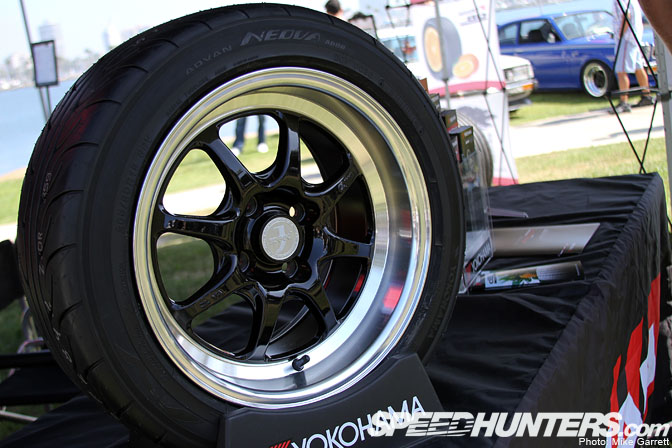 The people at Enkei Wheels are doing their part to support the retro car scene by bringing back some of their classic wheels.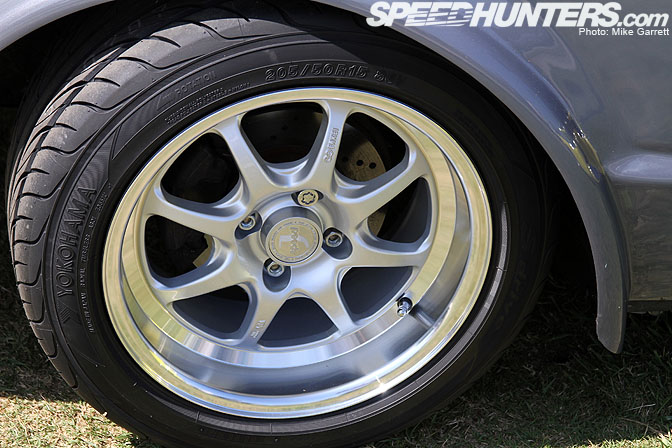 First to make a comeback? The J-Speed. These seem like they'd be perfect for an NA-chassis Mazda Miata, and many other cars from the '80s and '90s.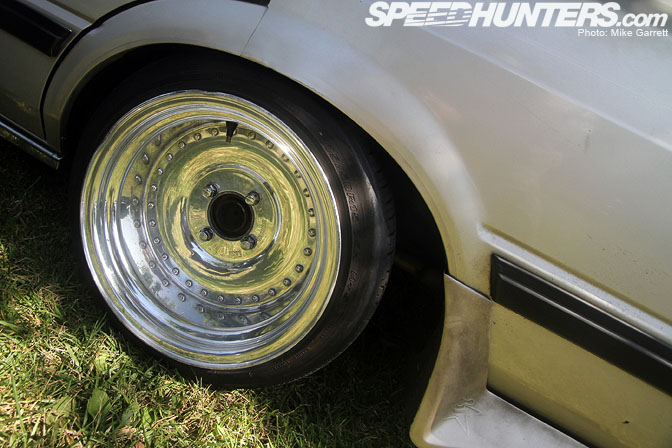 Centerline style is never a bad choice.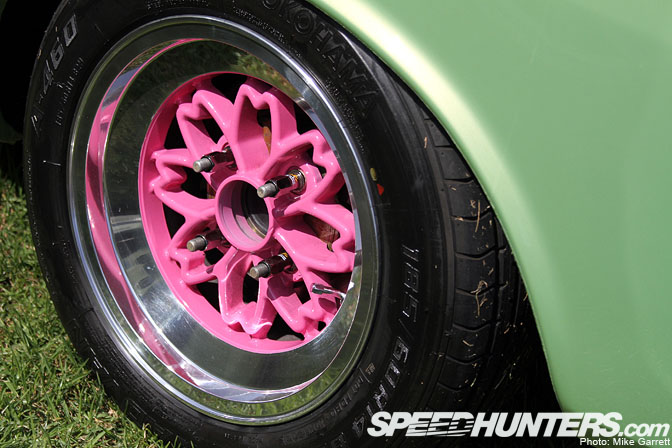 Sakuras! This is the first time I can recall seeing a set of these in the United States. Awesome.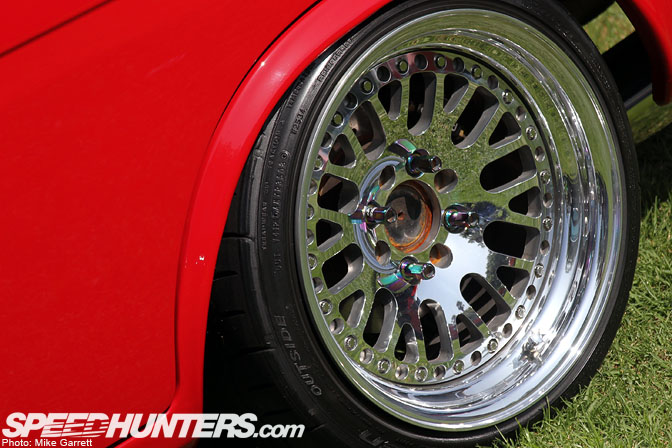 I actually saw a couple sets of CCW's on Sunday. The ones on the 510 seen here, and another on a 240Z in the parking lot.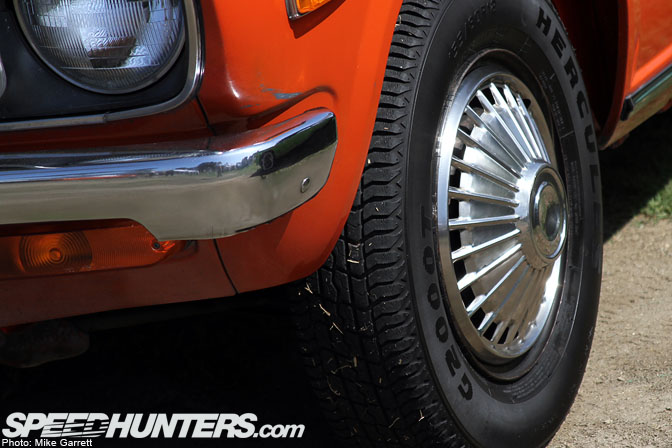 Check the corner-eating 155/80/R12's on this Datsun 1200. Oh yeah.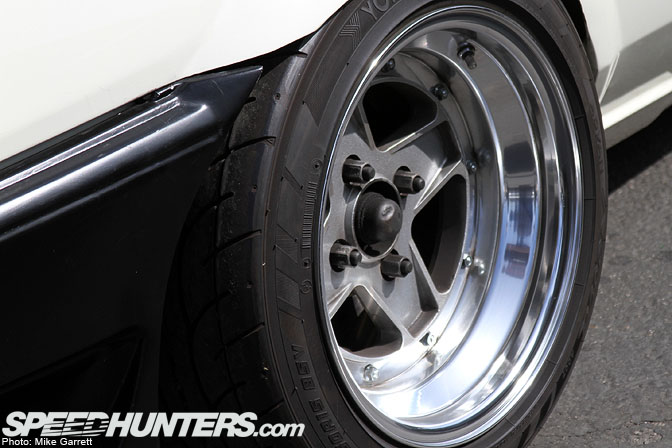 Original Speed Star wheels will be cool forever. Whether they are Mk.II's on this AE86…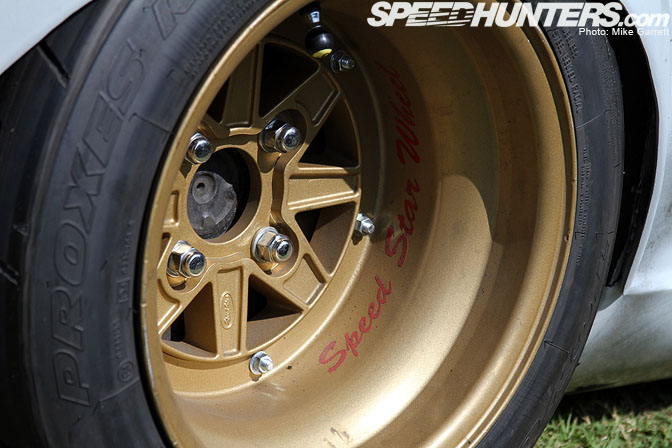 …or the "Heartbreaker Edition" Mk.III's on Yuta's Z.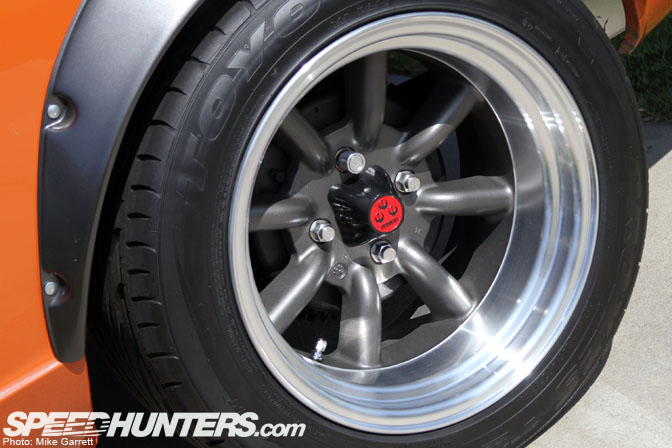 Some more Watanabe love.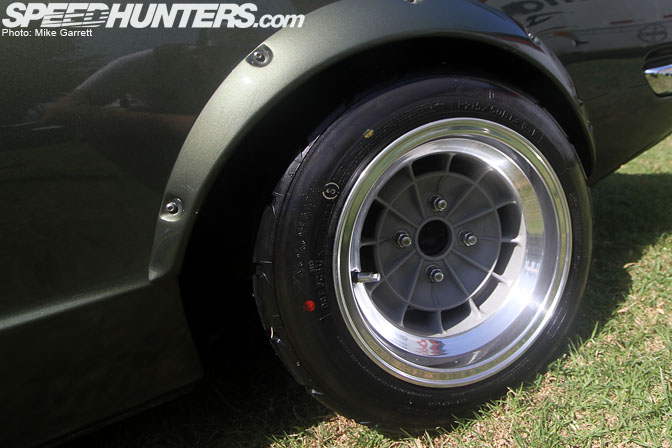 These 13" TRD Tosco's will surely the get the Toyota fans salivating.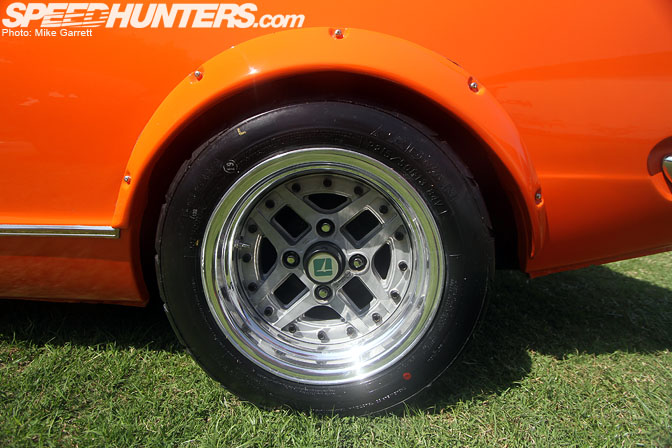 As will these multi-piece Tom's Igetas…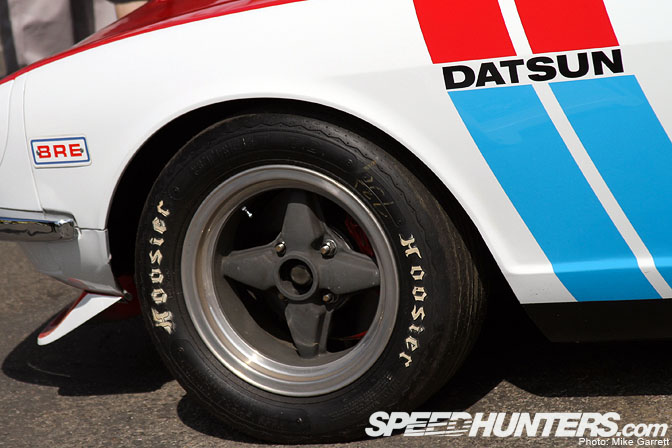 Tires give a car lots of character as well, The Hoosiers on the BRE 240Z for example.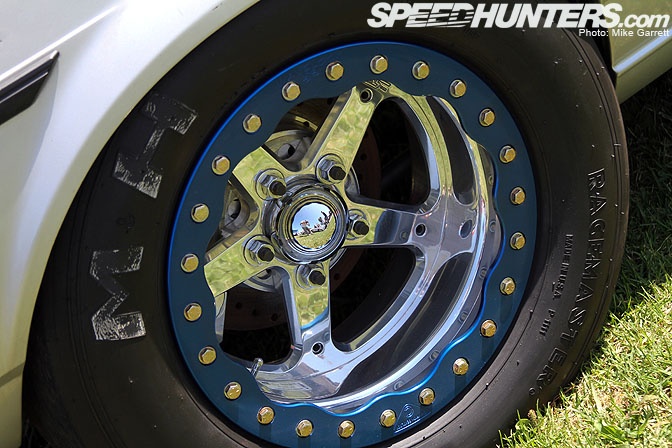 Or the fat M&H Racemaster slicks on this Corolla drag car.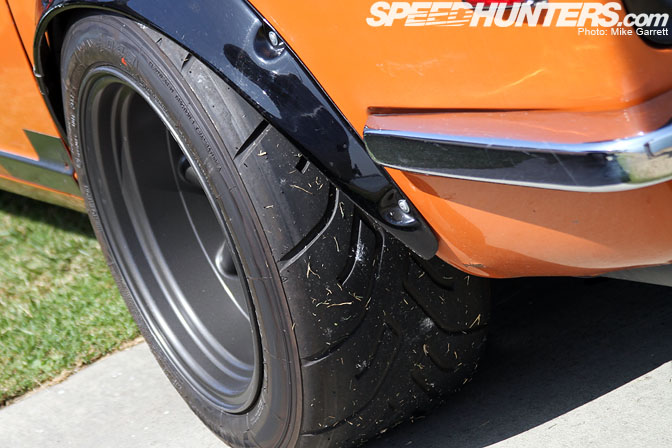 Last but not least, Advan A048's tucked perfectly into ZG flares.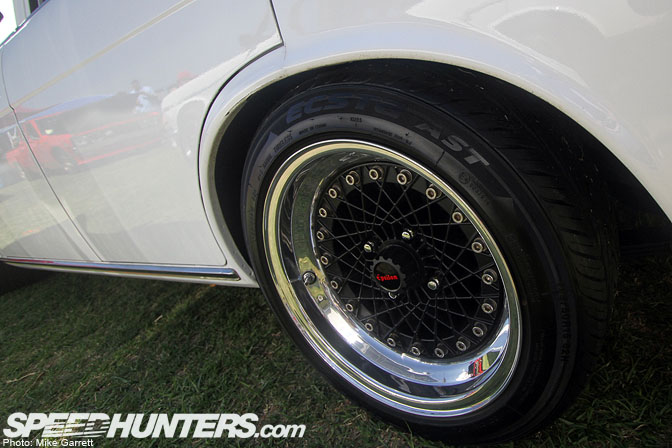 Can't forget about mesh wheels either. Here's a swingin' set of Epsilons.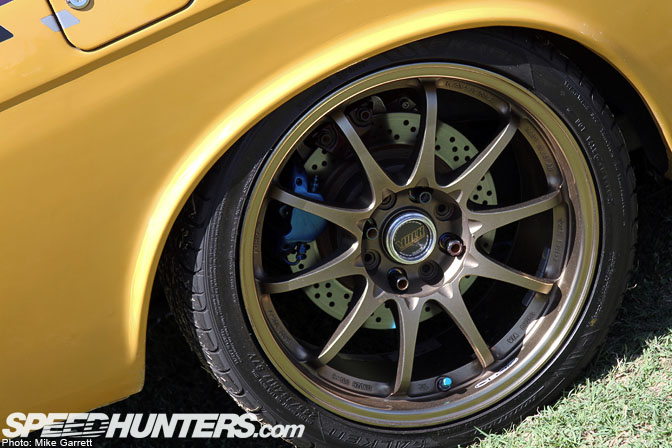 Some classic car owners prefer to with larger, more modern wheel designs. Volk CE28N's here.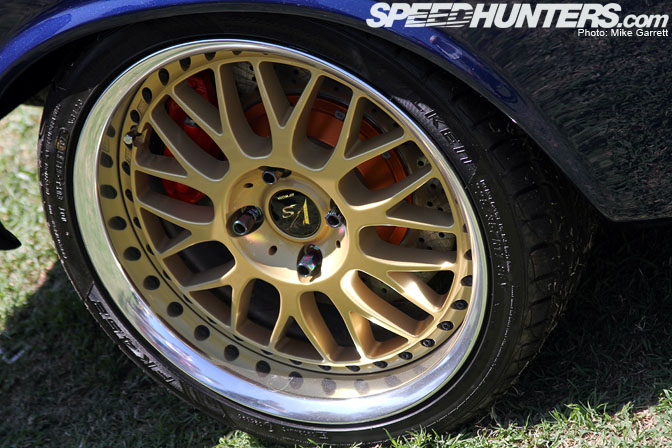 Or Work VS-XX's here. Big wheels on old Japanese cars might not be to everyone's taste, but they sure add some variety.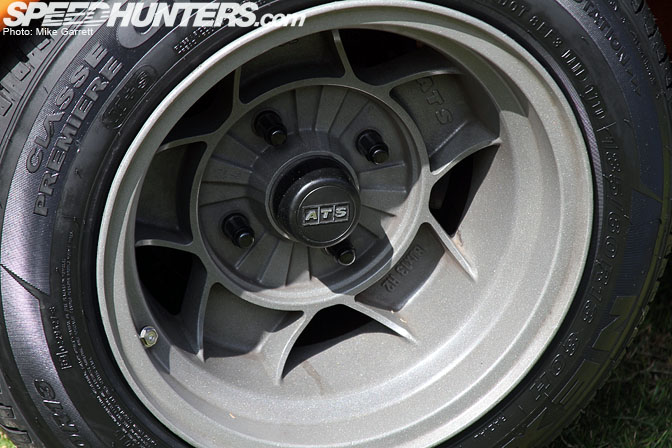 I'll finish with the aptly-named ATS Classics. Who would have thought these German-made 13×8's could look so at home on a Japanese car?
Hope you enjoyed the wheel overload, I'll be back soon to wrap up my look at JCCS.
-Mike Garrett