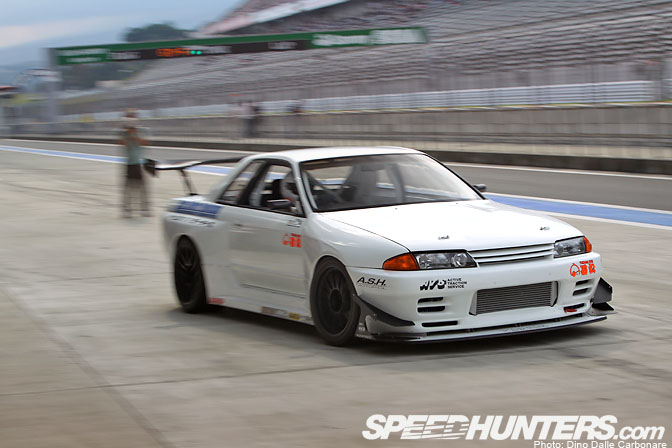 Let's jump straight back into the R's Meeting coverage and take a look at some of the action and cars that participated in the tuner demo run at the end of the day. I'm glad there was some interest on the Auto Gallery Yokohama R32, a car I will be soon dedicating a much needed in depth feature on.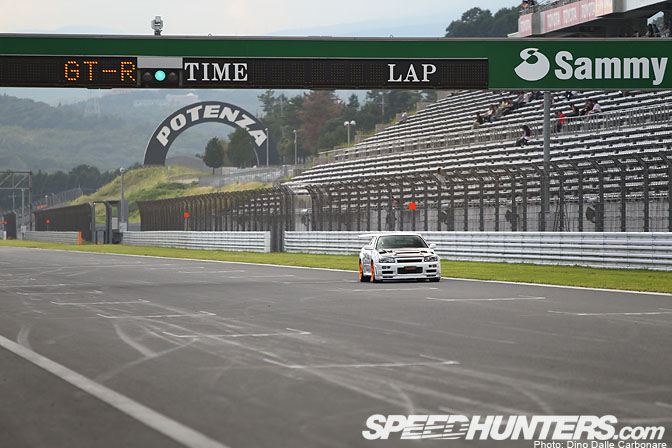 I spent a few minutes on the pit wall enjoying the tuned GT-Rs blasting by at well over 150 mph like this Fujimura Auto BNR34.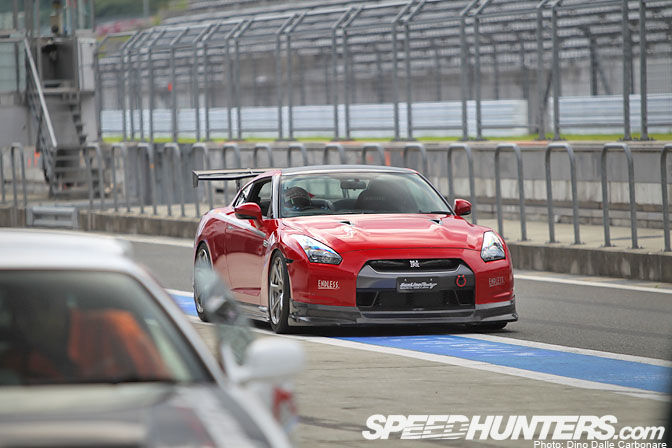 Tuner cars were constantly coming back to the pits for quick checks. Saito-san of Sun Line Racing was taking advantage of the time on track to put a few cooling modifications to the test, something that a lot of shops are trying to address on the R35.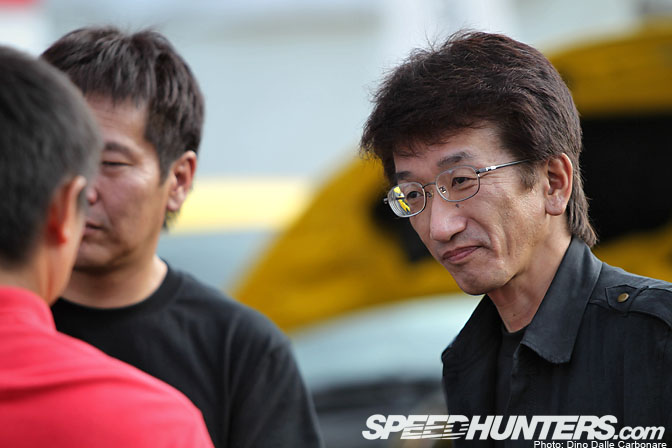 I spotted a few familiar faces while in the pits. Smoky of course needs no introduction, but I was sad to see that the new gold Top Secret R35 was not out on track! I wonder when we can expect to see Smoky in Video Option pulling a big burnout in central Tokyo. Actually, now that I think about it, can you even do a burnout with an R35?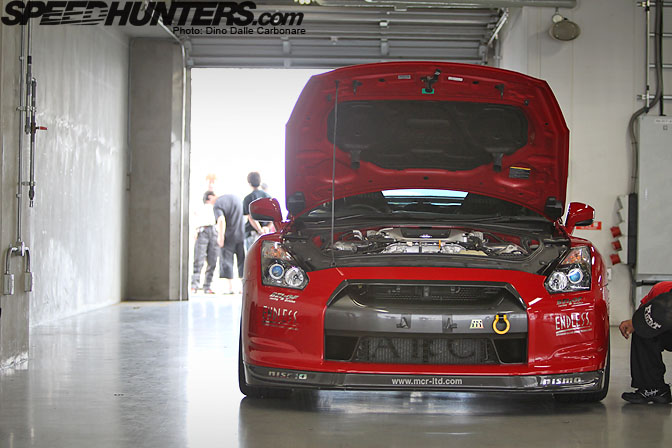 The MCR track-spec demo car pitting after some hot laps.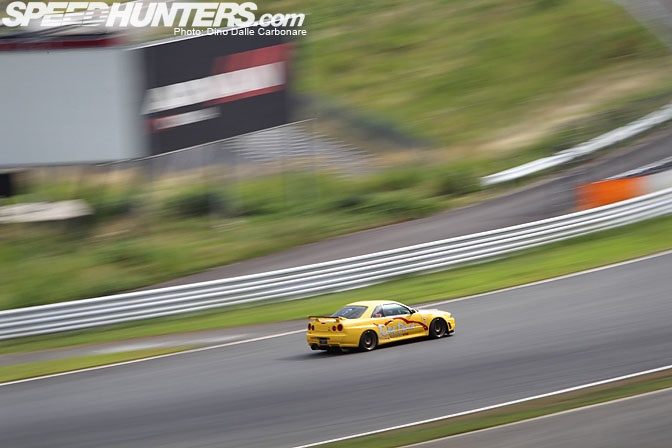 The Fujimura Auto demo car…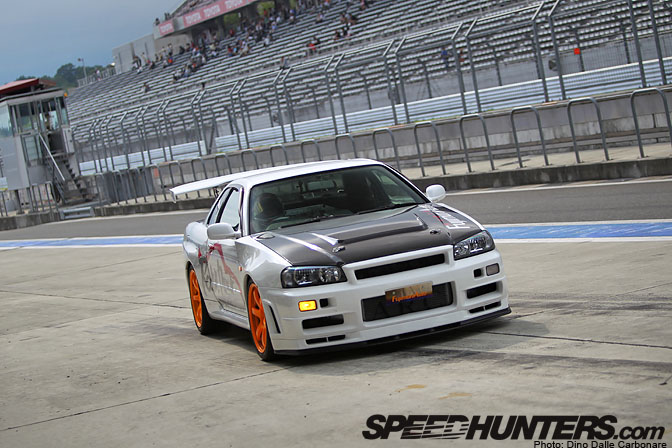 …and the customer car coming in to cool off.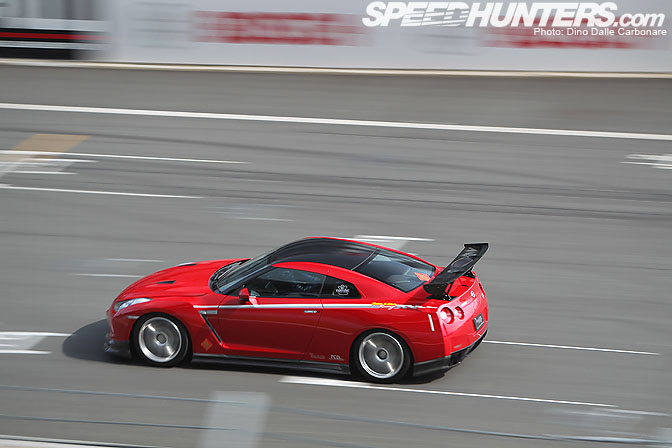 Here is a nice view of the Sun Line Racing carbon roof cover for the new GT-R.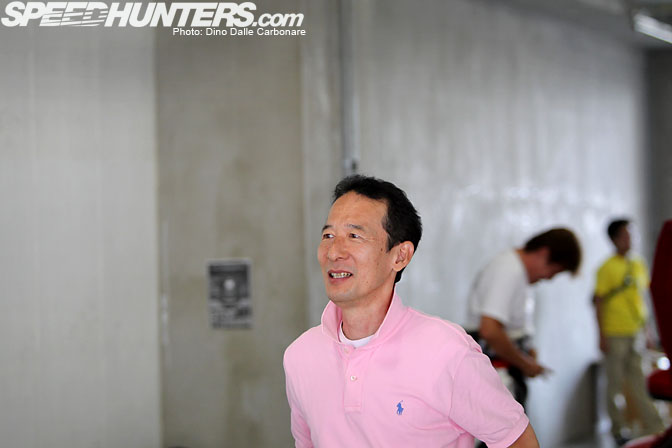 Niikura-san, the man behind Mine's. Had I arrived a few minutes earlier to the pits he said I could have gone out for a ride in the R35 demo car. Doh! Ah well, next time I guess!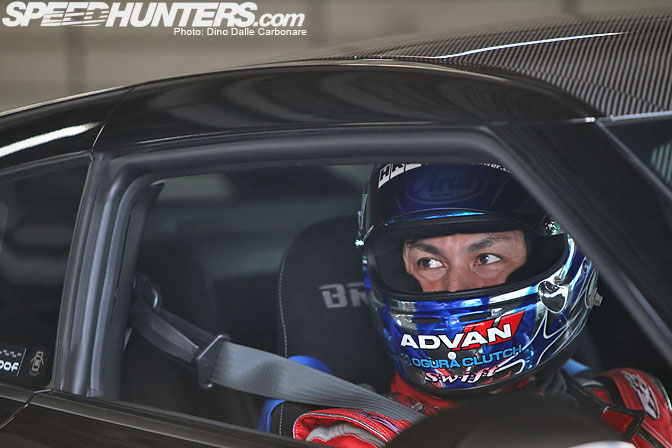 Taniguchi looked like he was a busy man on the day. After hopping out of the white M7 Japan R35, he went for a full time attack series of runs with the HKS track-spec GT-R (more on this tomorrow). Upon his return he jumped straight into D1 driver Hasegawa's black R35 to put it through its paces after the car was fitted with the new T&E dry carbon roof.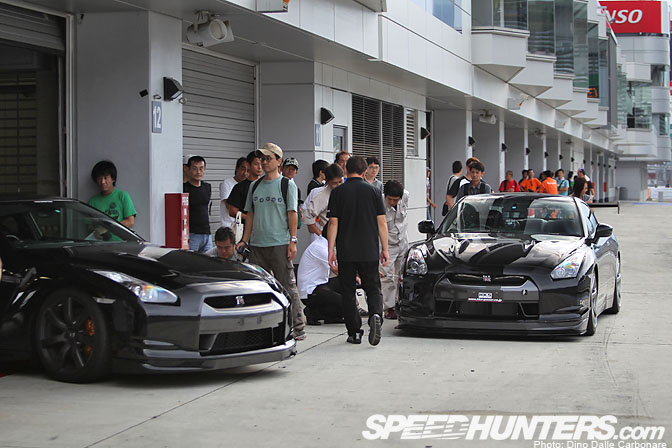 Here is Hasegawa's R35 next to the HKS demo car.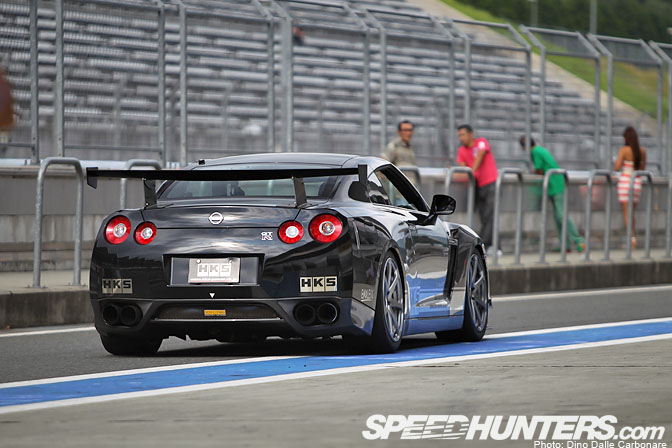 HKS are really pushing the new GT-R to its limits, and if you want to find out just how fast their R35 laps Fuji Speedway in, don't miss the short spotlight I will be dedicating to it soon.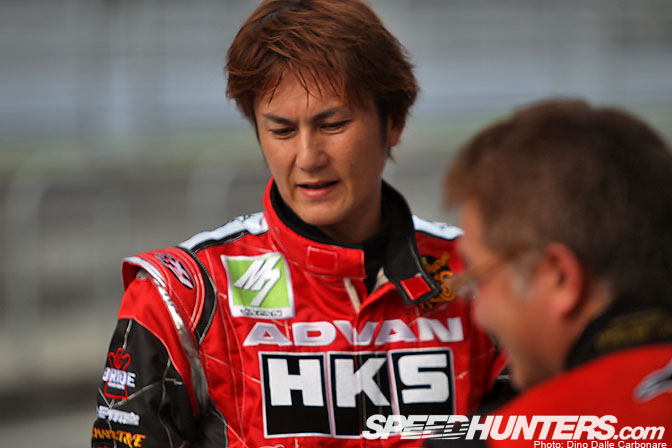 Taniguchi chatting with GT-R Magazine editor-in-chief Noda-san.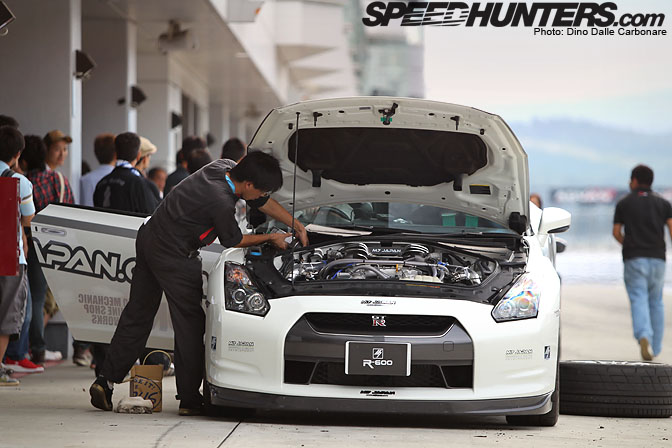 M7 Japan R-600…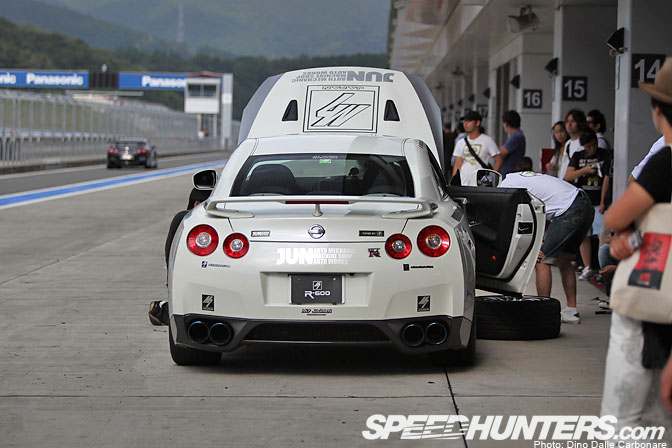 …in for a tire change.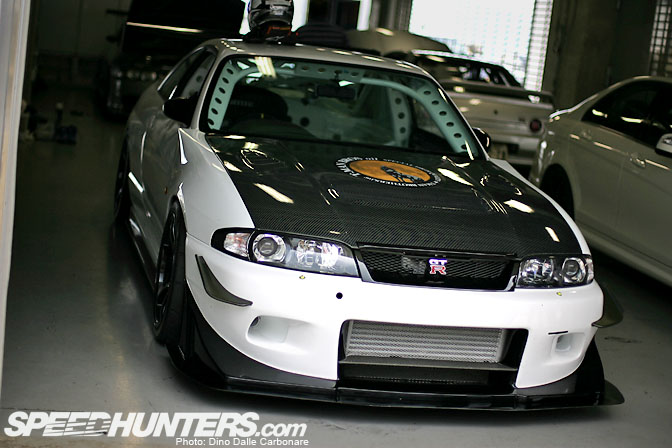 This has to be one of the most astounding looking BCNR33s I've ever seen. Check out that roll-cage…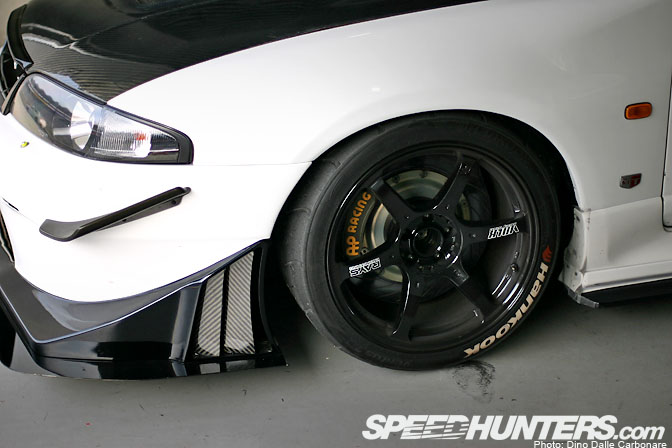 …and front bumper. The car was sponsored by T-Man Brothers Oil who run a Super Taikyu race team, which probably explains the massive AP Racing calipers.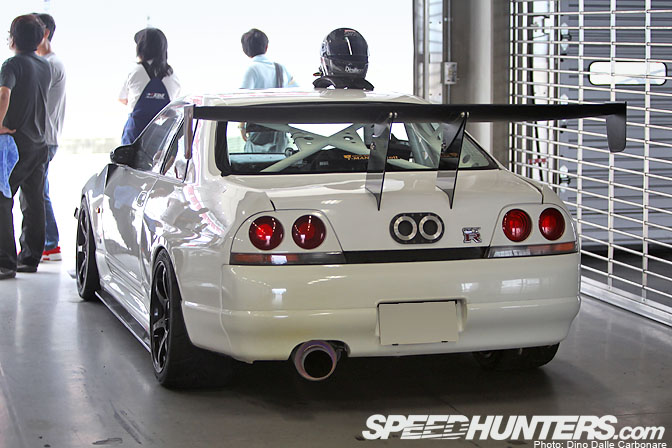 Very serious looking car and one I'm desperately trying to find more information on.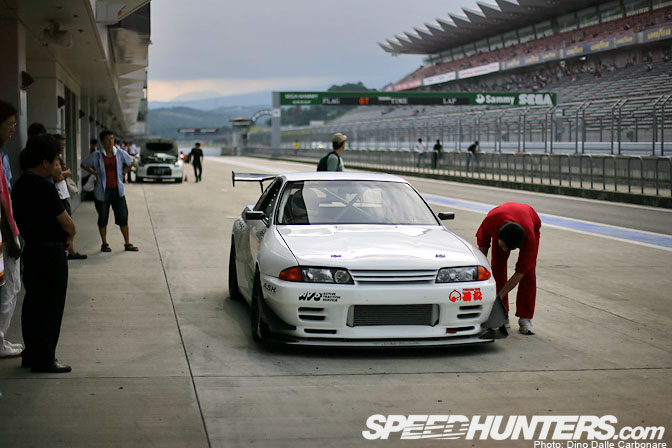 Koizumi-san from Auto Gallery Yokohama torque checking the wheel nuts before the R32…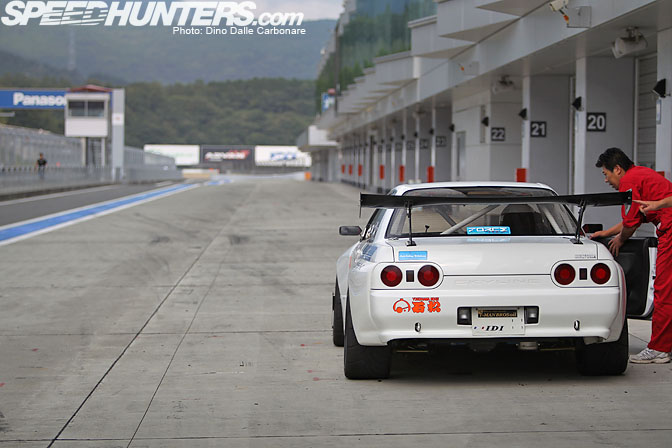 …headed out for its final session.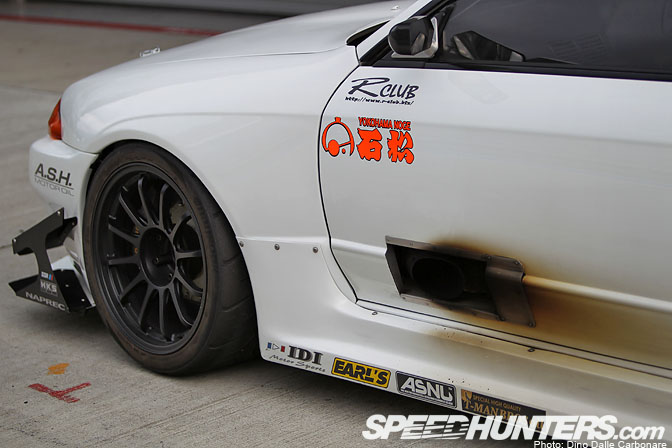 That's what a real man's exhaust should look like!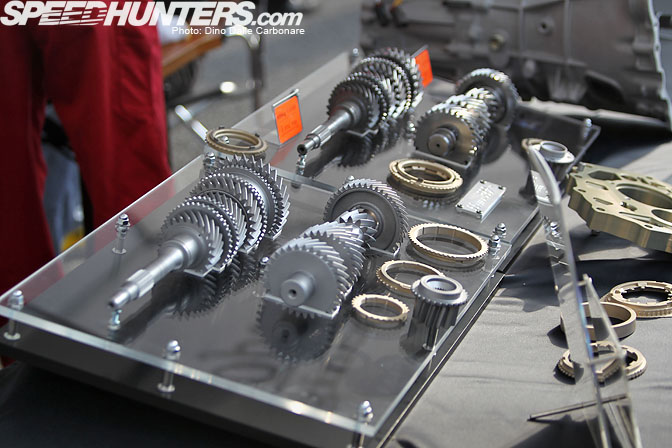 Auto Gallery Yokohama are R32 & R33 gearbox specialists offering complete replacement dog-engagement, close-ratio transmissions. They are also the place to go to if you need to get your transfer box rebuilt.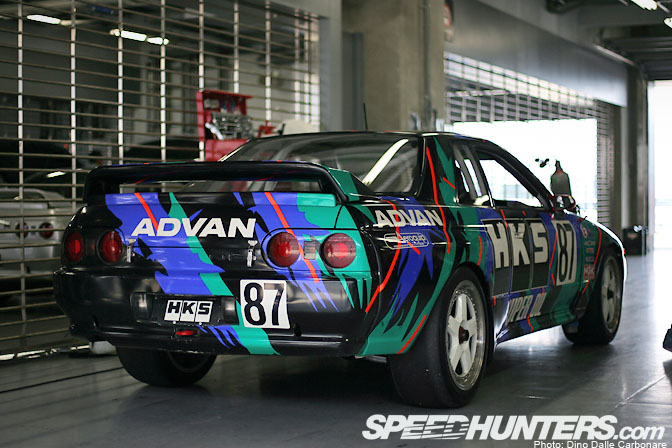 A true legend.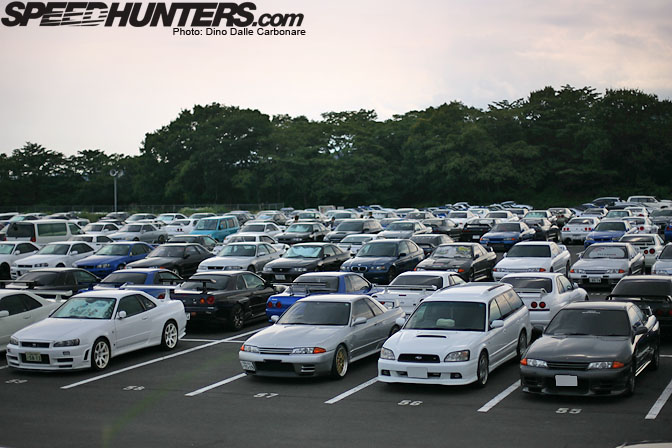 With the action dying down on track I made my way back up to the main display area behind the grandstand and stopped by to give another quick look at the parking lots before people started leaving.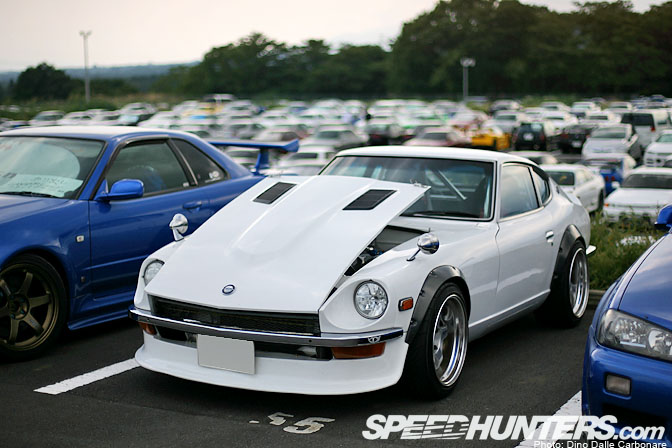 Might not be a GT-R but how can you not appreciate it. Interesting angle on the hood!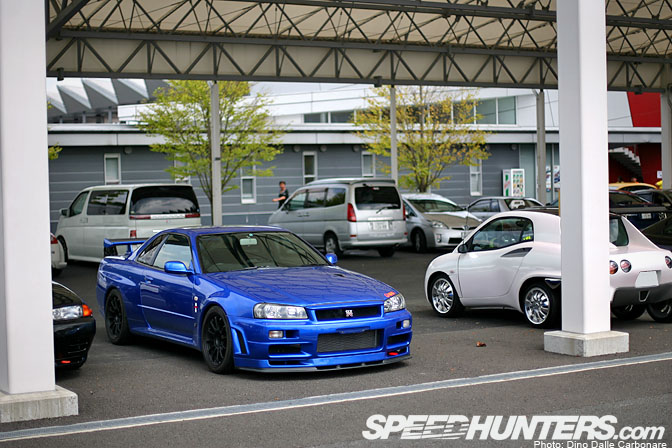 My kind of BNR34, the right color and minimal body alterations coupled with perfect stance and offset. What is that thing next to it I might hear you ask?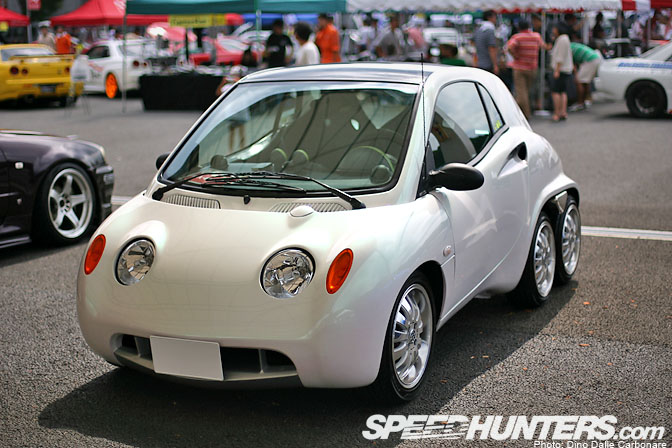 This is what Koizumi-san of Auto Gallery Yokohama showed up to the event in! I'm baffled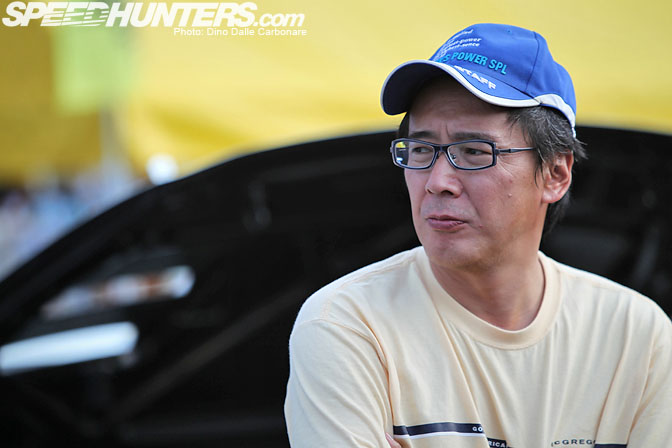 Phoenix's Power president Yokoyama-san, during a little gathering he was having with members of the RH9 club.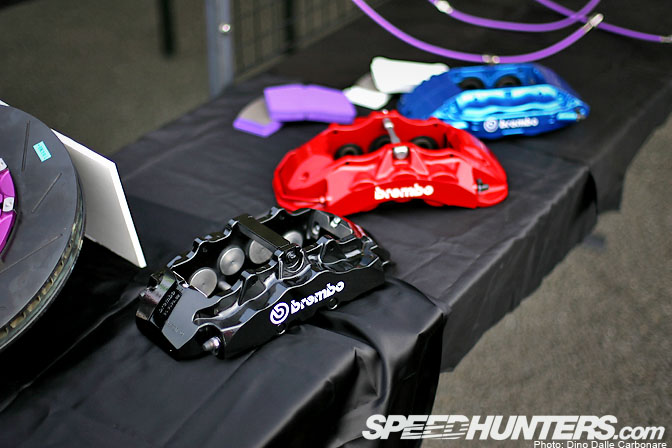 The kind of brakes all GT-R owners dream of, eight, six and four pots, all available from the guys at Biot.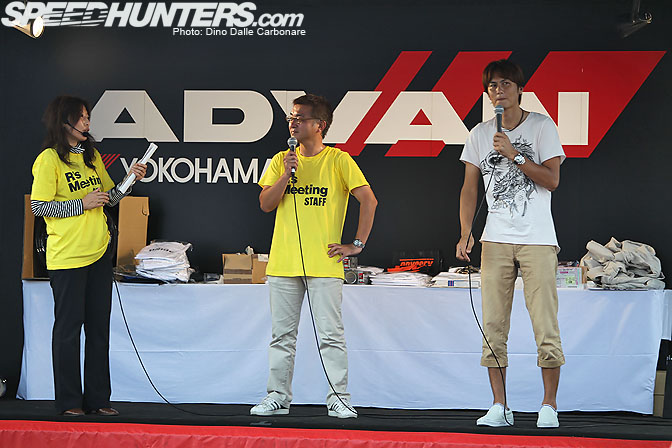 The day ended in a "jan-ken-pon" or rock-paper-scissors session held by GT-R Magazine editor Noda-san and Taniguchi-san…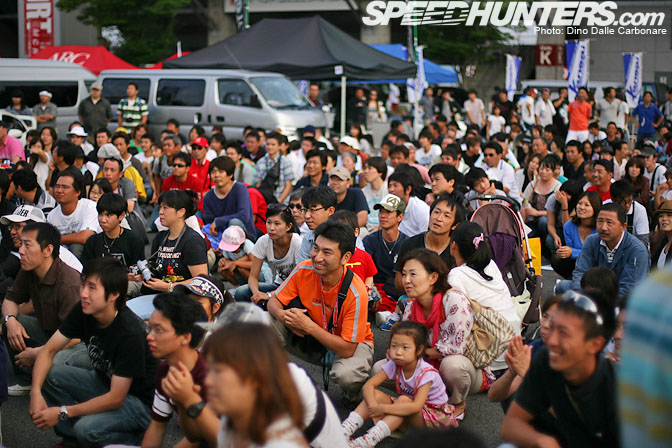 …and seeing the cool GT-R related prizes a massive crowd quickly formed!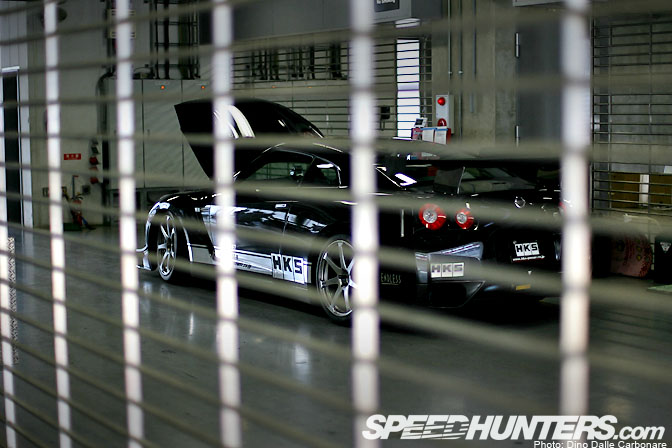 That ends the 2010 R's Meeting coverage. The next event should be held in another two years so it will be quite a while before we can behold so many GT-Rs in one place. Well until the Nismo Festival that is! Next up is a look at the above car, the HKS R35 GT-R.
2010 R's Meeting coverage on Speedhunters
-Dino Dalle Carbonare