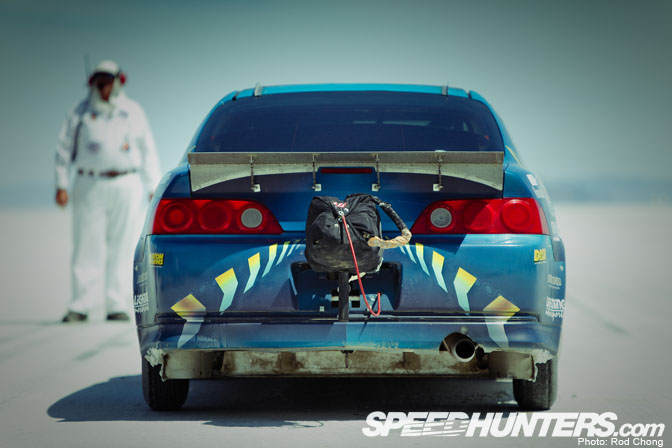 One of the last things I shot at Bonneville was this sequence of the Hondata RSX launching down the salt. As most of the teams had left the event by this time, I was able to stand immediately behind the car and shoot this series of photos.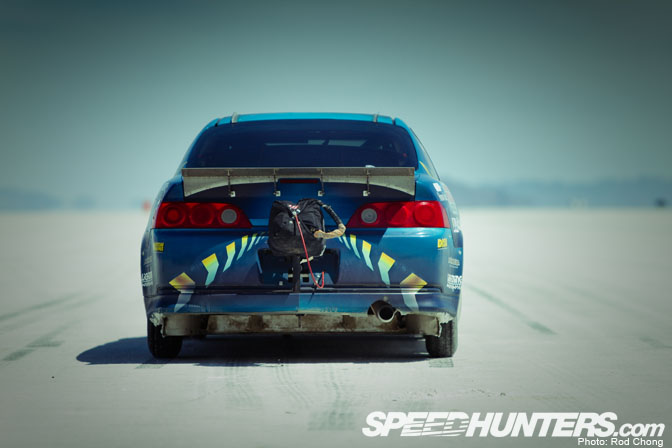 This got me thinking that we could introduce a new type of Speedhunters story called "SEQUENCE"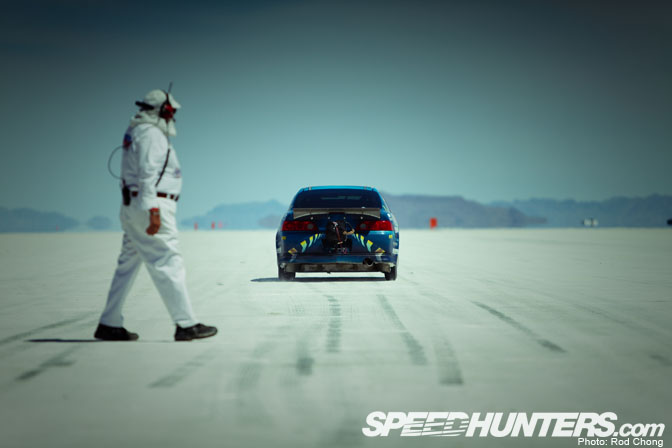 It's a series of action shots that help to show you a sequence of events.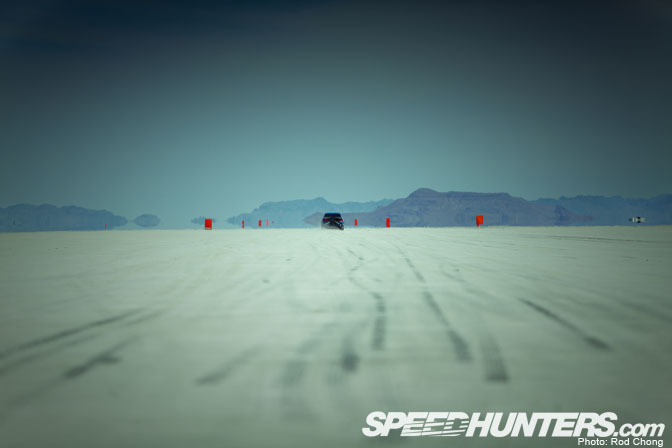 In this case we are looking at the Hondata RSX attacking the Bonneville Course.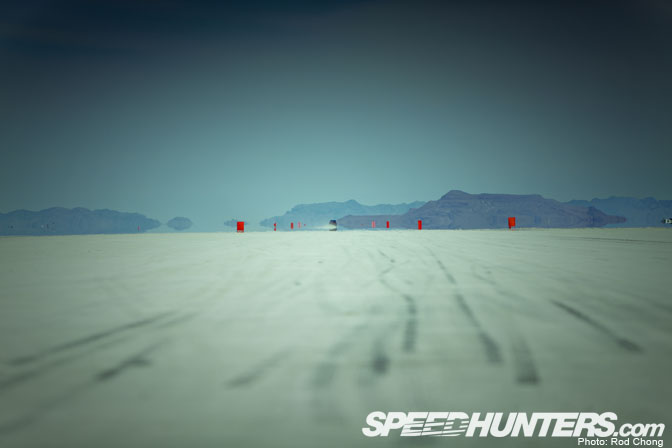 And it starts to disappear into a mirage effect…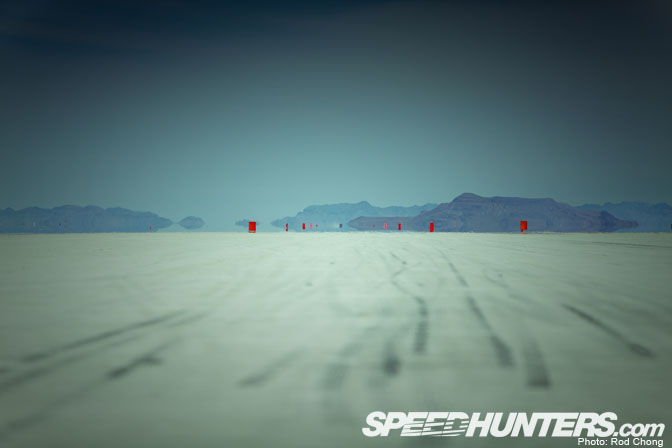 Which makes the car look like its floating in the air… an unusual optical illusion.
I pulled up the speed data for this run off the SCTA website and it looks like so:
Qtr: 183.604 mph
Mile1: 186.322 mph
Mile2: 186.944 mph
Mile3: 166.095 mph
Exit: 103.872 mph
:R