Online Endurance race fans have a little bonus today when our friends over at Radio Show Limited, who produce Radio Le Mans and ALMS Radio, broadcasts the Mid-Ohio round of the American Le Mans Series, complete with pictures!
Yeah, Radio with pictures. What a cool idea.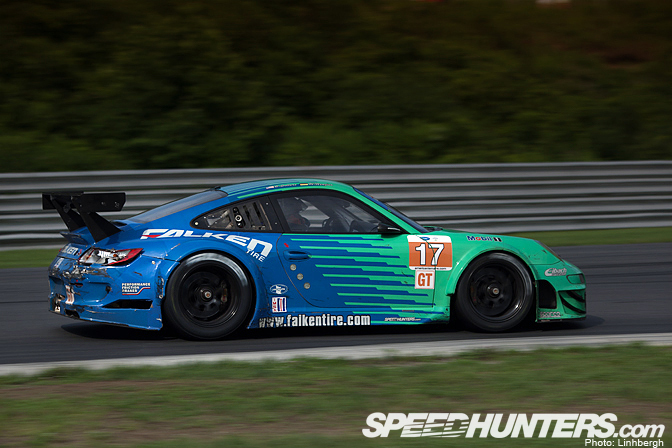 Most races air on Speed TV in North America, but Mid-Ohio will form the basis of a documentary style show on CBS next week, so Live online streaming of the race has been arranged for fans, with the help of the Falken Tire and TodoCast.
Radio Commentary from John Hindhaugh and his team is presented by Porsche, Flying Lizard and Michelin. Great to see so many companies getting behind this.
Europeans will also have the ability to watch the race live, rather than the normal one week delay on Motors TV.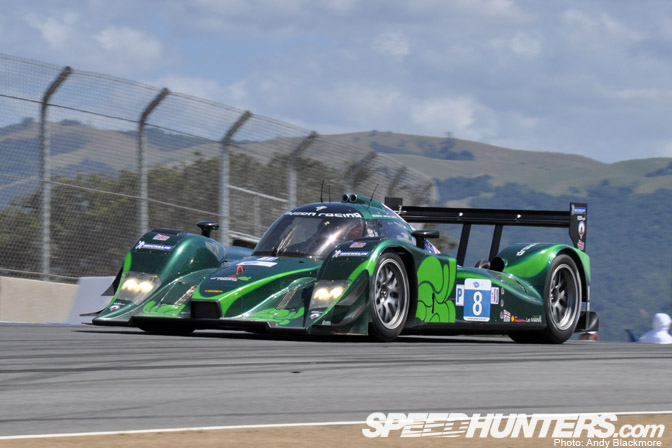 One of the favourites to win overall this weekend and possibly take the
championship lead was Cytosport. However, Greg Pickett suffered a huge crash
during Practice on Thursday.
After hitting nose first, the Porsche RS Spyder flipped over and landed
atop a tyre barrier. Thankfully, Pickett was unscathed, but the RS
Spyder has been withdrawn.
This leaves the battle at the front between the Patron Highcroft Team of David Brabham and Simon Pagenaud, the Dyson Lola Mazda of Guy Smith and Chris Dyson and Pole sitter, Drayson Racing Lola Coupe (above) of Lord, Paul Drayson and Johnny Cocker.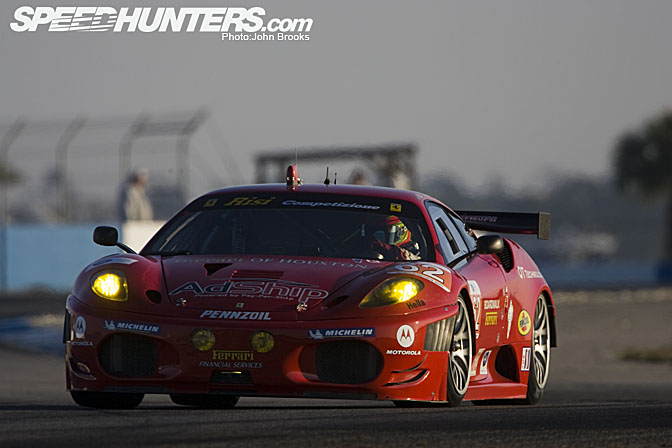 Most eyes will be on GT2 class. Risi Competizione with their two Ferrari 430's are 1st and 2nd in class, both under the lap record. Hot on their heels are the two Corvettes, qualified by Oliver Gavin and Jan Magnuseen in 3rd and 4th respectively.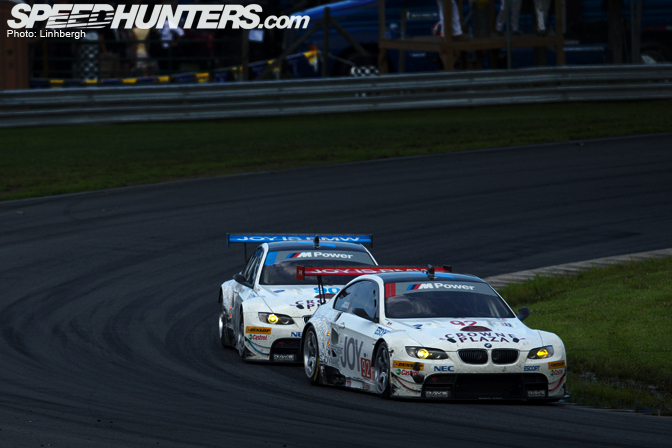 BMW are in 5th and 7th place with Joey Hand and Speedhunters' Tommy Milner. All set for a thrilling GT2 Battle.
Make sure you register before hand. Build up starts Saturday afternoon, around 2.30pm EST.
-Andy Blackmore
Streaming coverage Launch Page