The GTR from hell.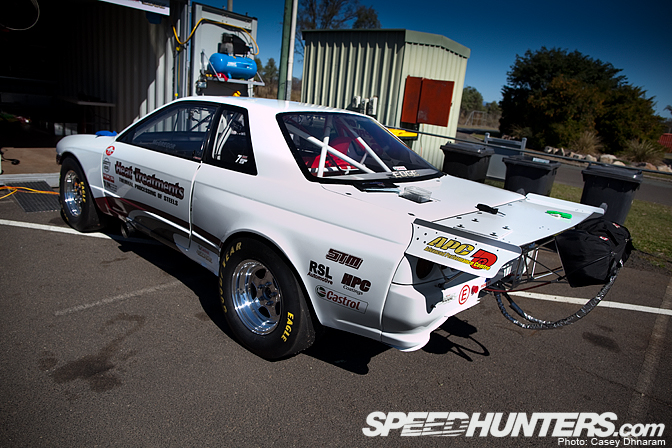 The last time I witnessed Reece McGregor's NZ based R32 GTR was back in 2006 when I first started taking photos. It hasn't changed very much on the exterior, but has come back to Australia with a load more power. Let's see if a new record is on the books.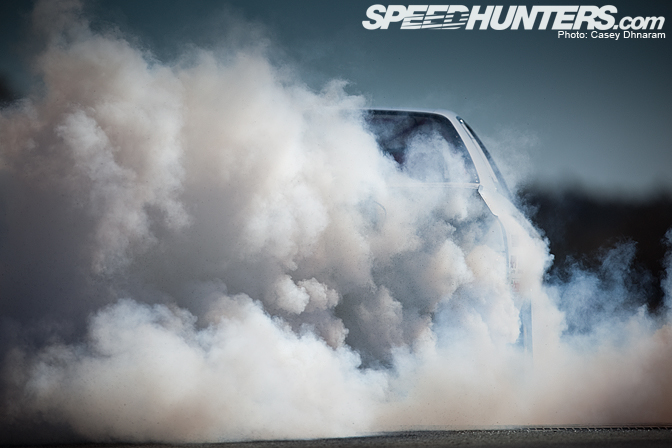 This past Tuesday was quite a large day of testing for this weekend's Jamboree drag event; the most important Australian drag meeting of the year.
Reece McGregor ran an 8.3 @ 184mph pass on his second run, but the team wasn't too impressed with this time. The clutch was pulling the car down and wasn't setup correctly for the sticky track. Slowly and carefully adjusting the clutch, the next pass was an 8.22 @ 183mph. With testing ending at 4PM the end of the day was already upon us, they put in one more pass: a 7.73 @ 187 mph.
That's a huge improvement over a short period of a few hours, it will be exciting to see what times it can pull this weekend's Jamboree event.
For information on the event, be sure to check out the website. The Jamboree will also be streamed live to be seen all over the globe!
- Casey Dhnaram.