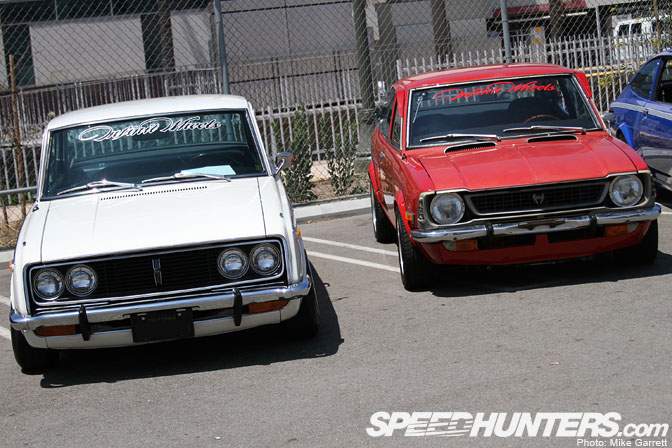 In just a day or so I'll be heading out to Las Vegas to meet up with Rod and Linhbergh for Formula Drift round five.
While the scorching hot blacktop of Vegas awaits, I'm going to finish up my coverage from Saturday's Nisei Showoff here in LA with one last batch of photos.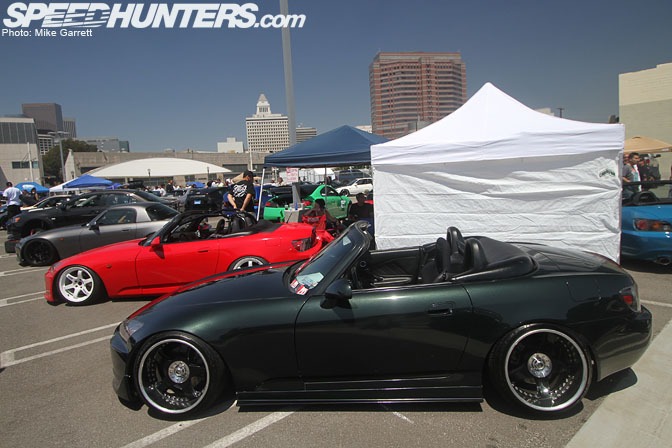 The guys from the AS1 Crew can always be counted on for fresh car style, and they were out in force last weekend.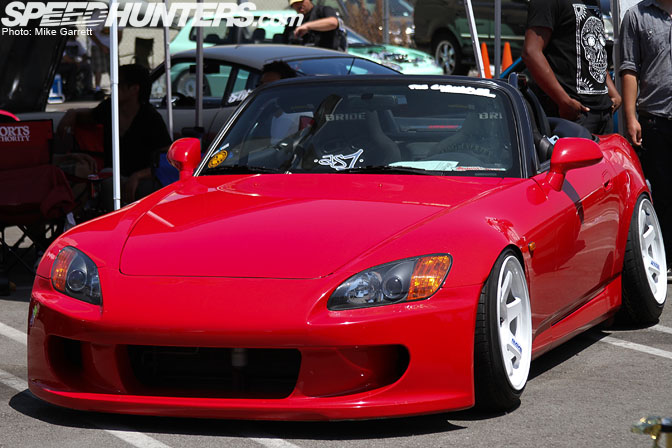 This S2000 looks fantastic, massaged to fit a set of concave TE37's,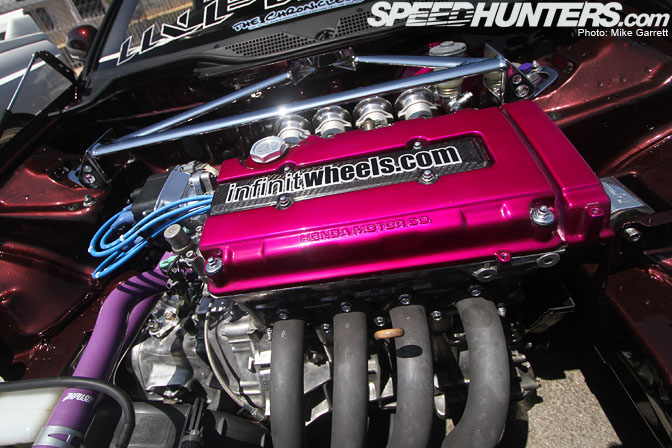 A little more engine bay style for you.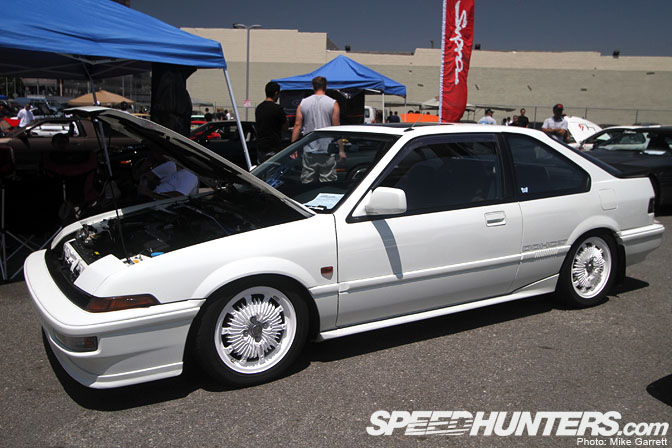 I loved this B-swapped first gen Integra sitting on period correct Mugen CF48's.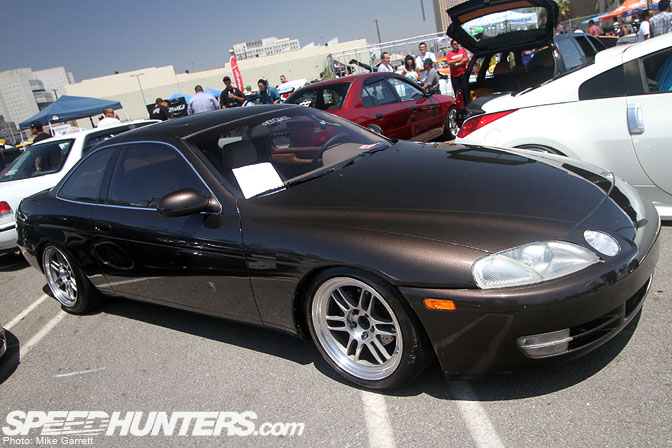 This Lexus SC was very mild compared to a lot of the cars out there, but somehow I'm feeling it. Maybe it's the paint?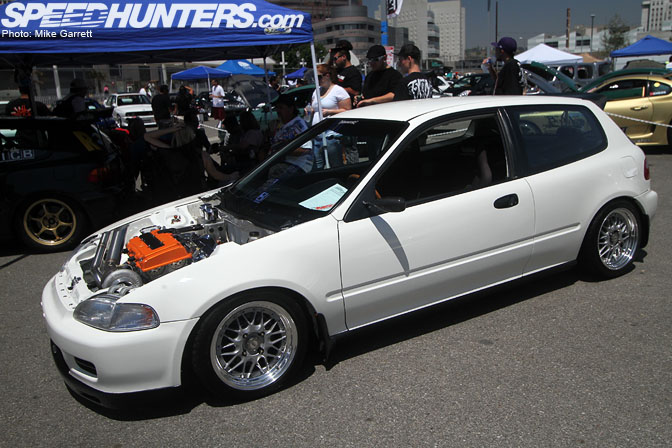 Quite a snail sitting under the hood of this EG Civic.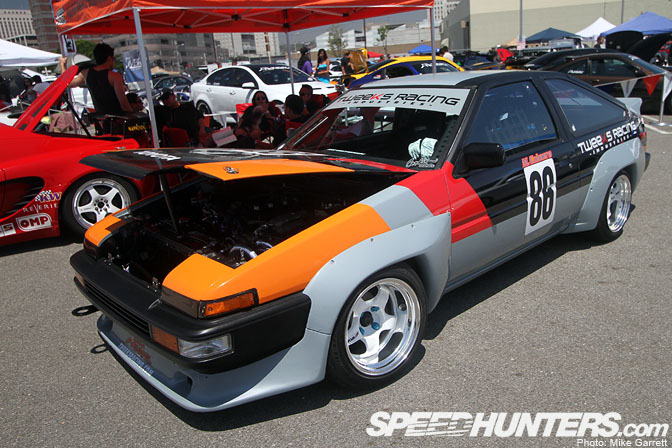 Hmmm…seems like someone got lost on their way to an N2 race at Tsukuba Circuit.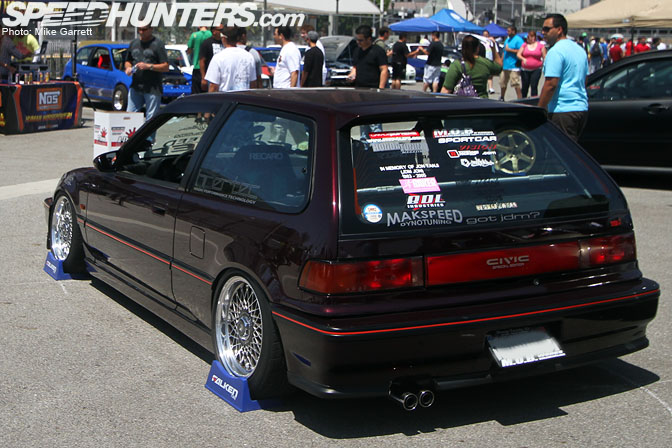 SoCal style at its finest. Hard to think that EF Civic is now well over 20 years old…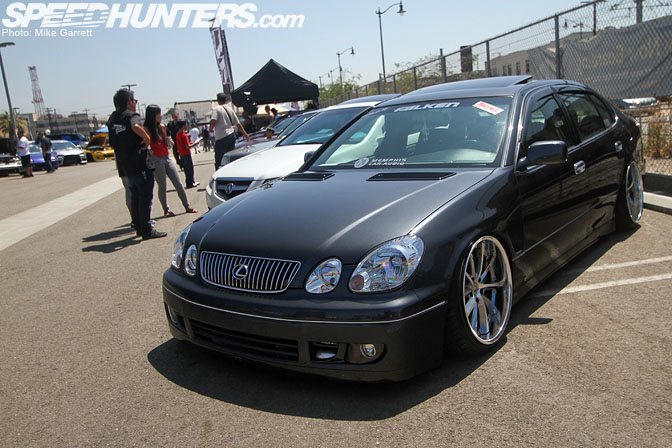 The Autofashion guys were out as usual with a whole squad of VIP sedans.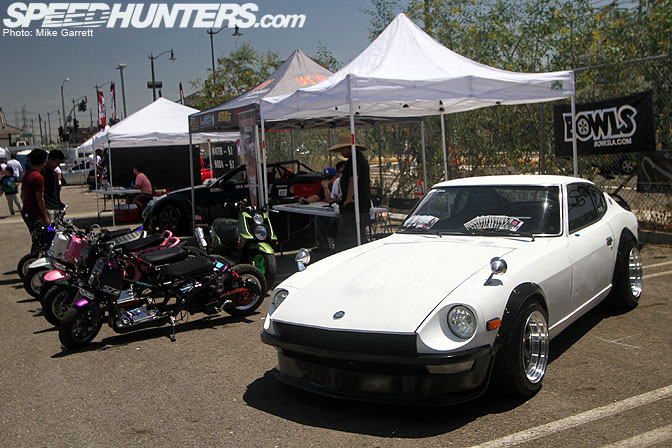 The Ruckus-crazed fellows from Bowls LA came with several of their customized bikes and this 240Z.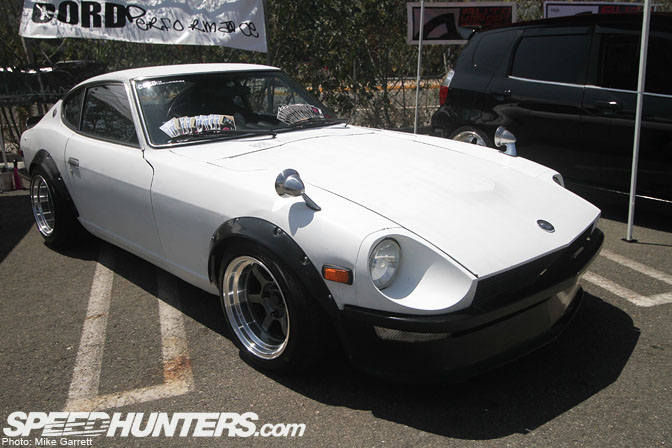 The "vintage movement" shows no signs of stopping.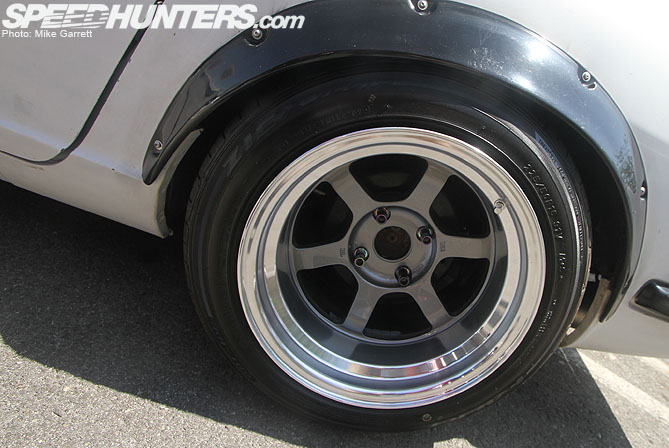 Yup, another set of TE37V's breaking necks in the United States of America.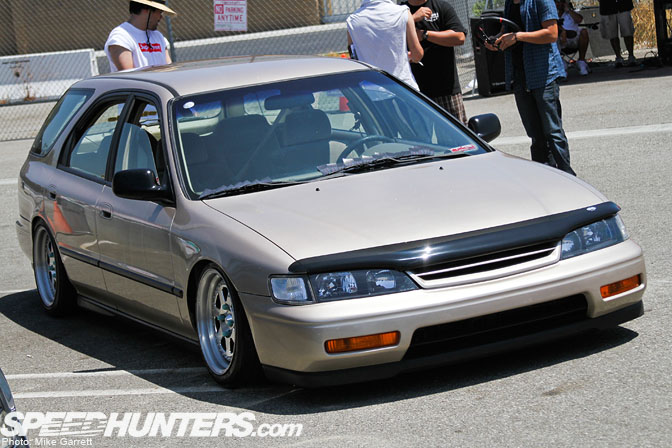 I'm sorry, don't mind my wagon fetish.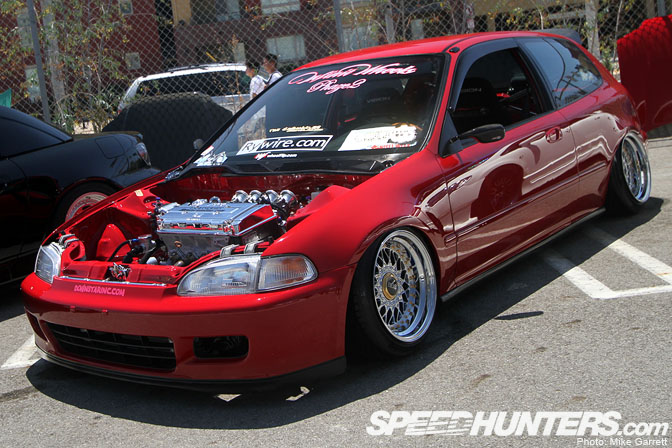 One more shot of the Phaze II EG in all of its insanity.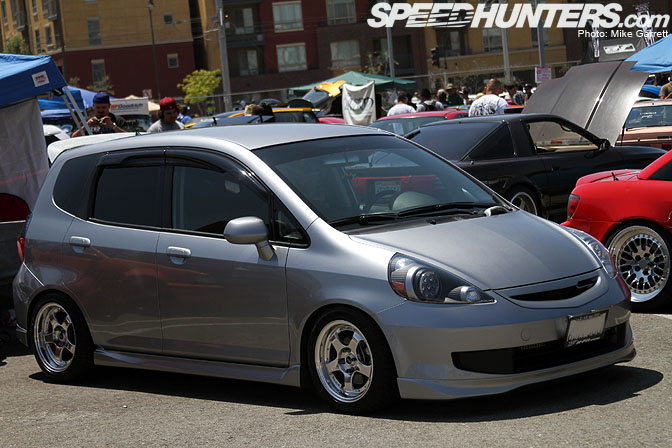 Check out the projector conversion on this Fit. Flawless daily driver material right here.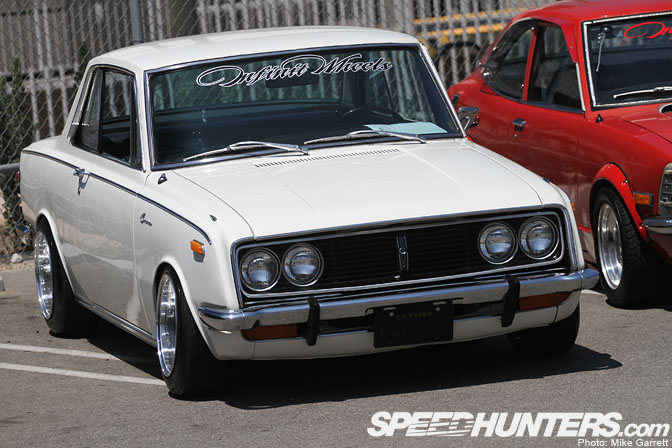 This Toyota Corona was another one of the day's eye catchers.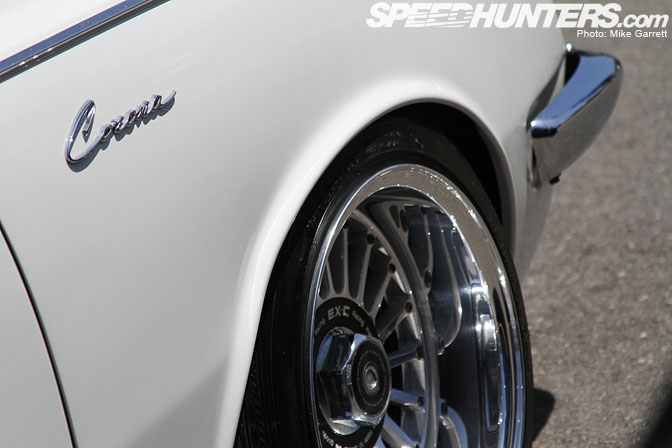 Definitely not everyday you see Coronas done like this. The SSR EX-C's are an interesting choice, but you can't argue with the results.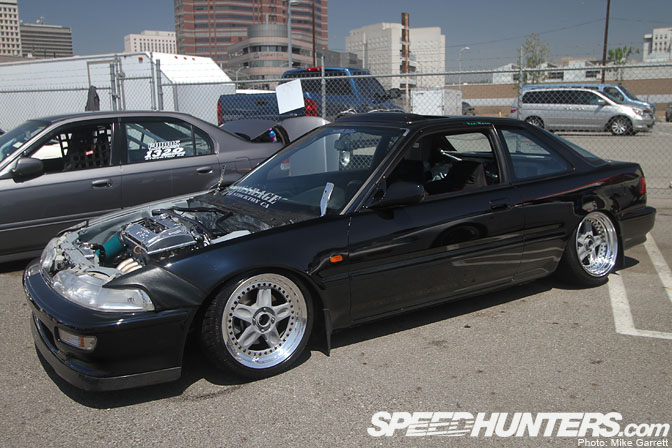 Here's another early Integra – a second gen DA model. This car is one of those textbook examples of West Coast Honda style, circa 2010.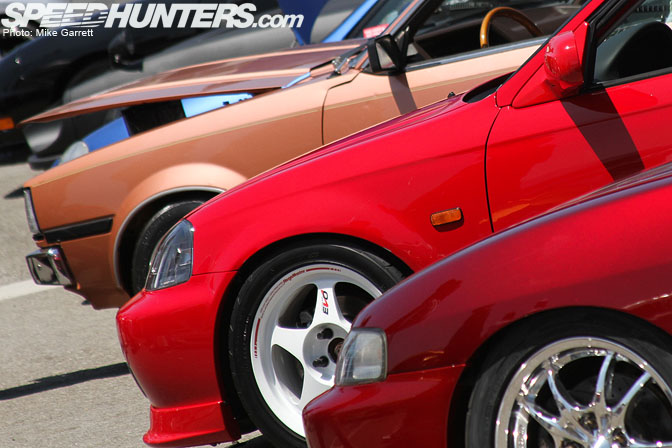 So, another year of the Nisei Showoff is in the books.
The future of the showgrounds might remain unclear, but somehow I have a feeeling this SoCal tradition isn't going anywhere…
-Mike Garrett