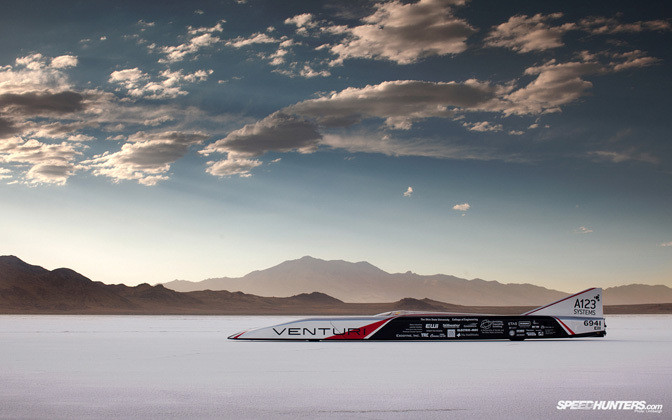 Each morning brings different sights, sounds and smells during Speedweek. One morning you can experience strange and alien streamliners, like this electric only streamliner build by students at Ohio State University…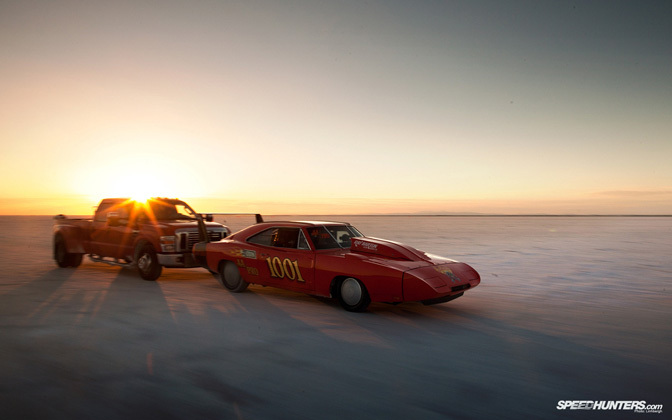 …and other mornings you can be in awe of the selection of muscle cars that roll up to the starting grid.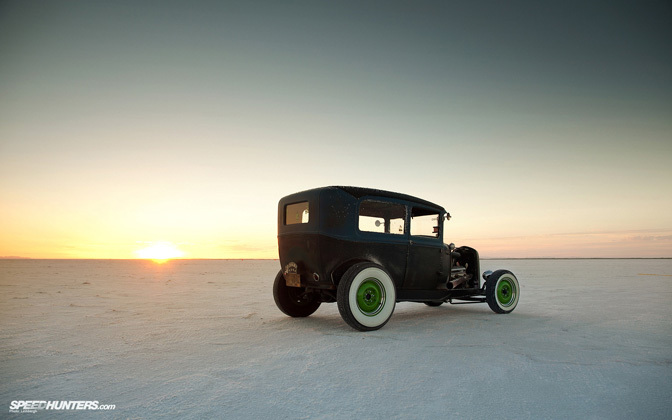 You can never stop being amazed on the Salt –ever.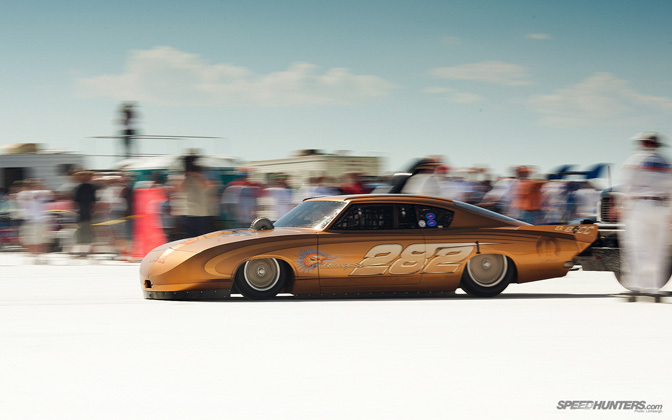 So, head on over to the desktops section to grab this eclectic mix of cars straight from The Salt!
-Linhbergh