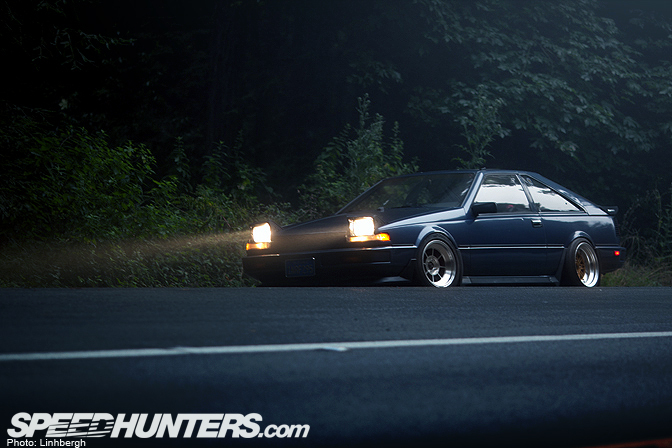 It's always when you least expect it that you fall into love. It's never when you're out on the prowl looking for it. It just happens. This was the case for Henry Nguyen as he was going about looking for a car to get him to and from school.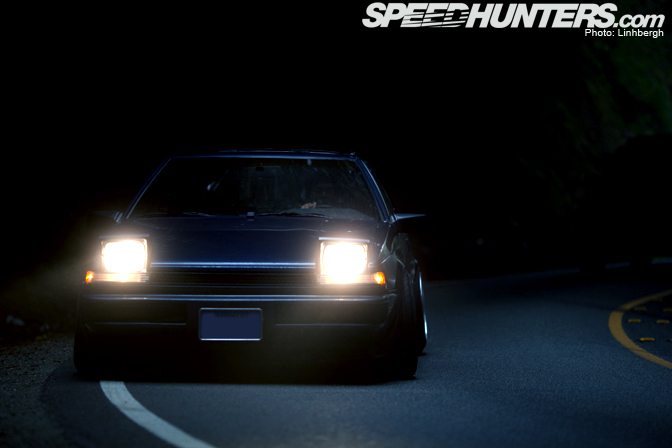 At first glance, from the front, you'd think this was one of them Toyota Corolla tofu-carrier things, but you'd be wrong.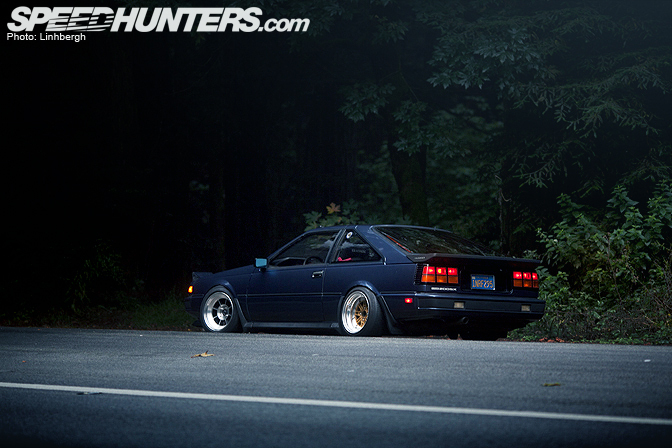 Another glance, but from the rear, shows you what sort of animal you're really dealing with….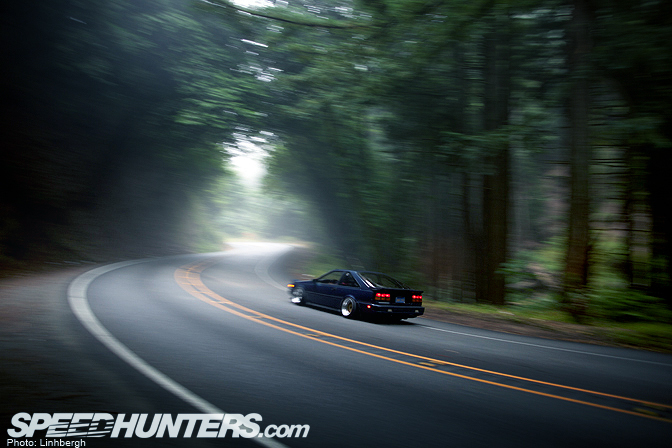 Henry stumbled upon this S12 Nissan 200sx beater which he picked up for a basic A-to-B people mover price of $800.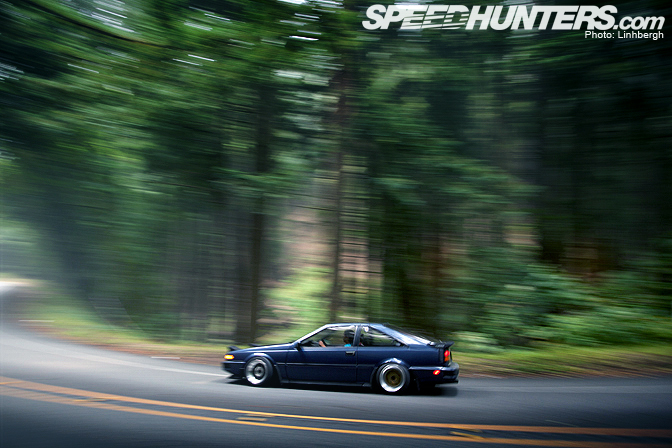 In the blink of an eye, his relatively stock 200sx transformed into a completely different animal and in even a quicker blink of an eye, that $800 multiplied itself a couple of times. 
But hey, when you fall in love, you tend to do crazy things, no?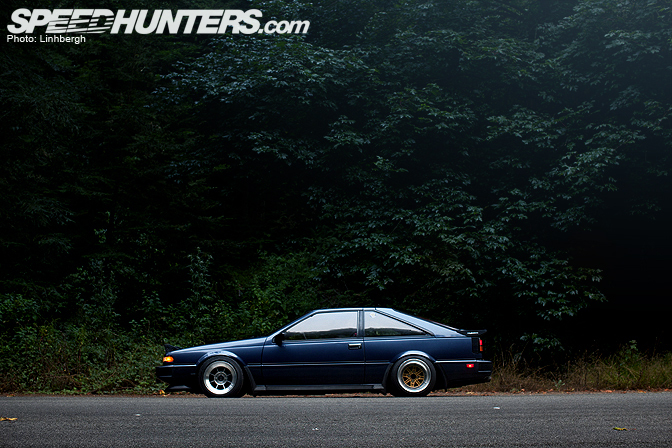 This S12's stance has been brought to you buy a set of S13 coil overs form Powered by Max, the same brand that Team Need for Speed's Matt Powers runs on his Formula D S14! Day Motorsports weld-on threaded perch was used for the rear spring: 450lb 4x5in rear spring (Henry only used the adjustable shock from the rear coil overs). S13/Z31 prothane bushings replaced all the oem bushings. S13 SPL tension rods, S14 tension rod brackets, S13 front lower control arms, S13 front knuckles, A1 tie rod ends and Powered by Max steering rack spacers also helped bring the whole suspension setup to a rather slide-able condition.
The brakes were upgraded with calipers from an Infiniti Q45.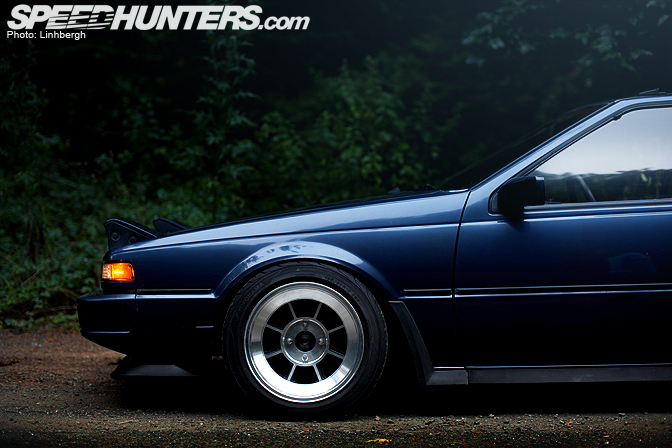 Henry chose a great mix of wheels for a really classic look. Hayashi Streets 15×8 +0 with a 5mm spacer and 195/50/15 Yokohama S-drives sit perfect in the front…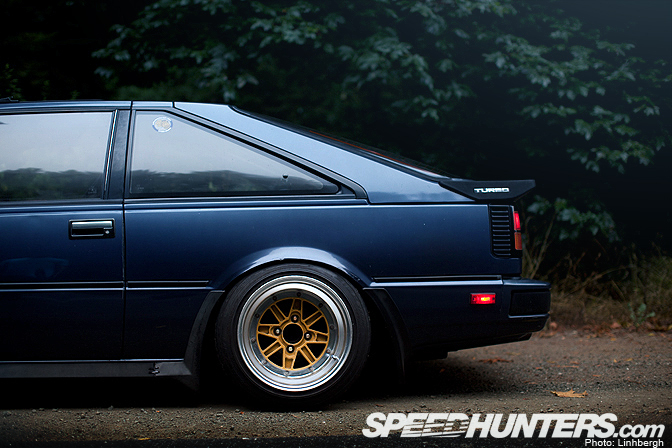 …whereas the rear has a set of SSR MKIII 15×9 -17, with added 10mm spacer, and 205/50/15 Falken Ziex 512.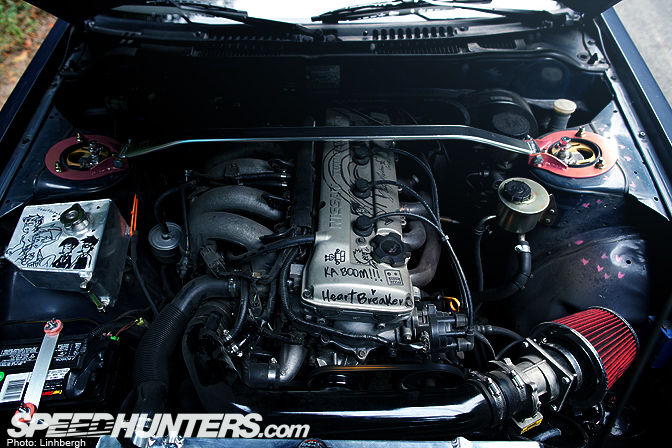 The S12s original engine and transmission was swapped out for an S13s KA24DE and transmission. Henry originally wanted to boost the motor and proceed to slide the car about at the local race tracks, but after going to this year's All Star Bash and seeing a few S13s rock it out and have an absolutely blast with just stock KAs, he was inspired to stay naturally aspirated. The engine has been relatively untouched because of that.
The spec list that Henry sent me included this item: "hockey puck motor mounts."
'Nuff said.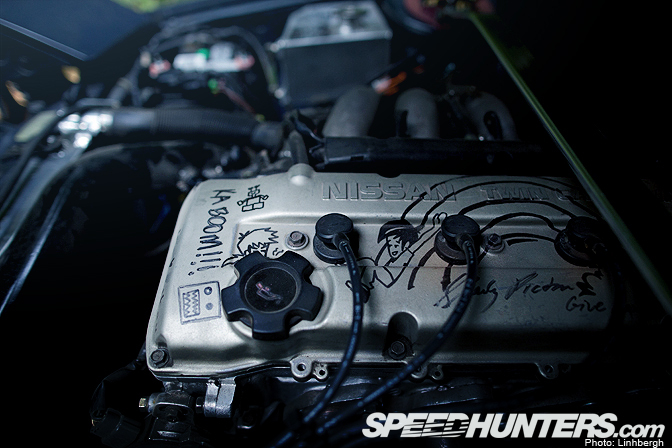 An S13 front drive shaft was mated with an S12 tail shaft which allowed the KA and C trans to bolt right in. Henry also did the budget-drifter thing and welded his diff. It's cheap and it works. When you're on a top ramen budget, those modifications are as effective as it gets! 
I do have to admit that the drawings on the valve cover and through out the engine bay add a very cool and personal touch.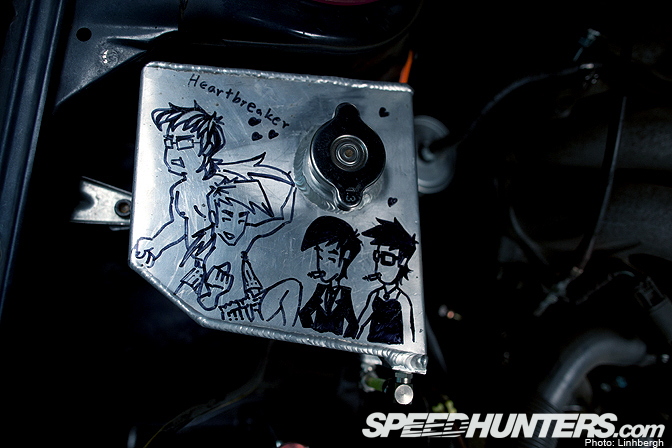 I've been told that the skinnier character without a shirt is none other than Yuta Akaishi. The owner of That 240z!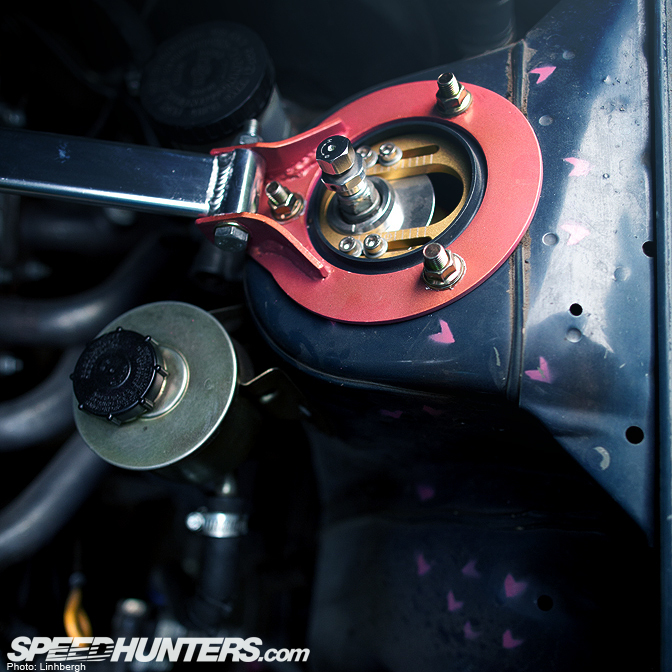 An S13 and S14 strut bar was rewelded together so it can be bolted up into the S12s strut towers. Totally lovin' the spray painted on pink hearts!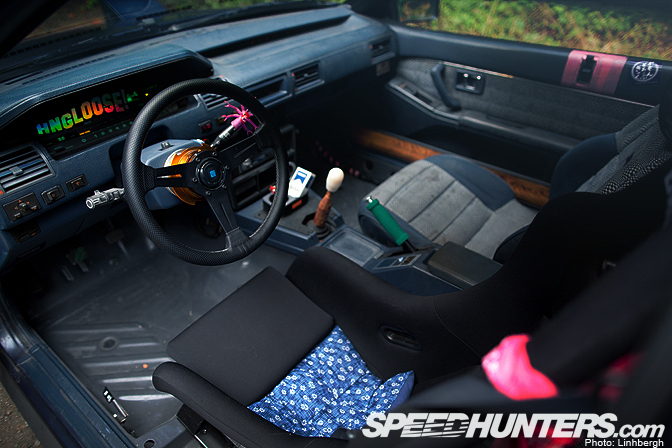 The interior of the car has been stripped out and a lot of personalized interior decorating has happened. A 340mm Nardi Classic replaces the stock wheel. It is fitted on with a Circuit Sports S13 short hub and NRG quick release.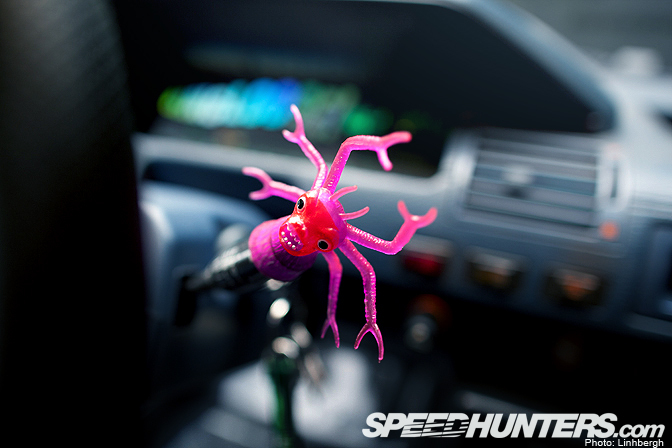 A finger monster has taken over the windshield wiper stalk.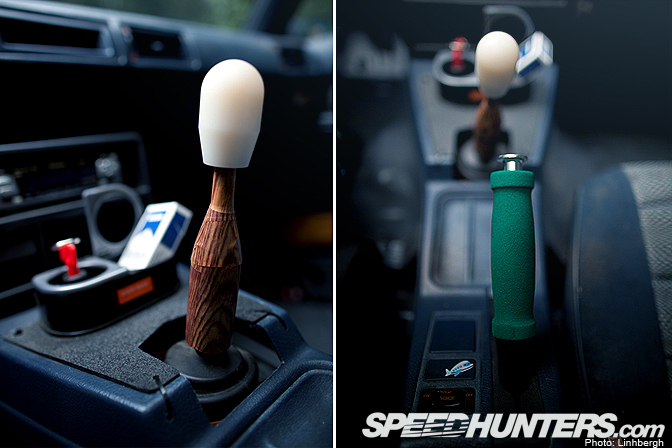 The gear lever, as with parts of the door skins have been wrapped in wood vinyl. Totally tacky, totally not wrapped well, but it surprisingly, it matches the rest of the car very well. The Razor scooter handle cover on the e-brake is an amazing contribution to the interior's eclectic nature.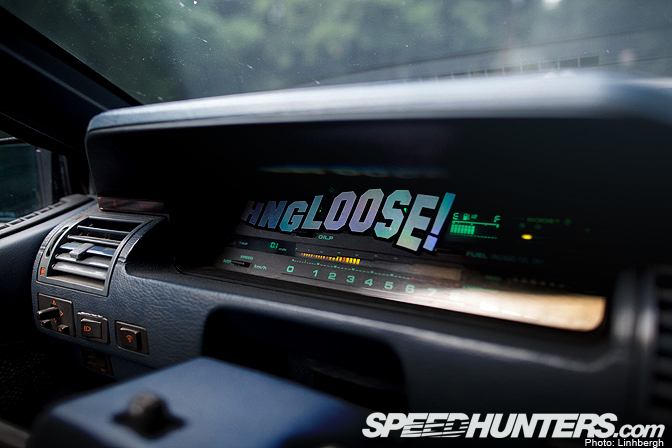 I'm happy to report that the digital cluster works with the KA24! The car would've lost a good portion of its magic if the digital gauges had to go. Though, an old school mechanical HKS water temp and oil pressure gauges were installed just incase those finicky digital cluster, from the future-according-to-the-1980s, stops working for some odd reason….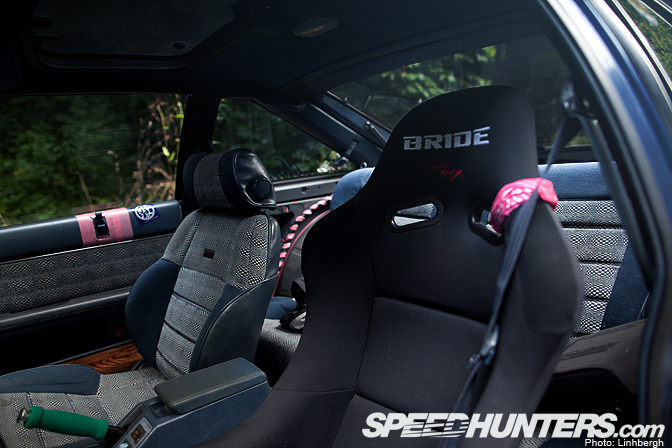 In the typical daily driver and weekend road warrior fashion, the driver seat has been replaced with a bucket seat. A Bride VIOS III is as comfortable as bucket seats can get!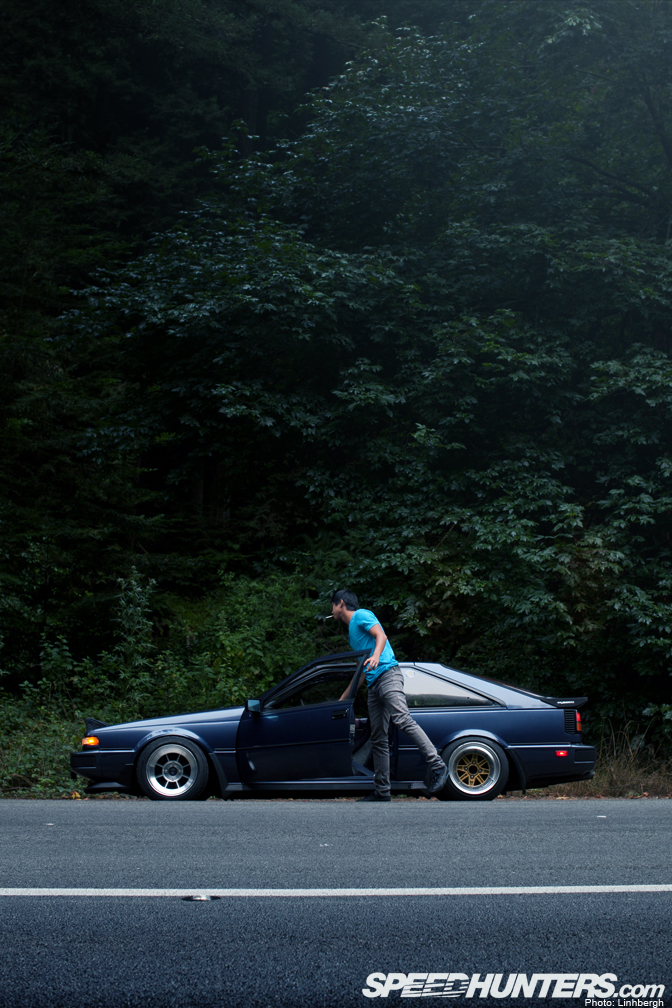 Here's Henry looking super cool with a cigarette hanging off his lips.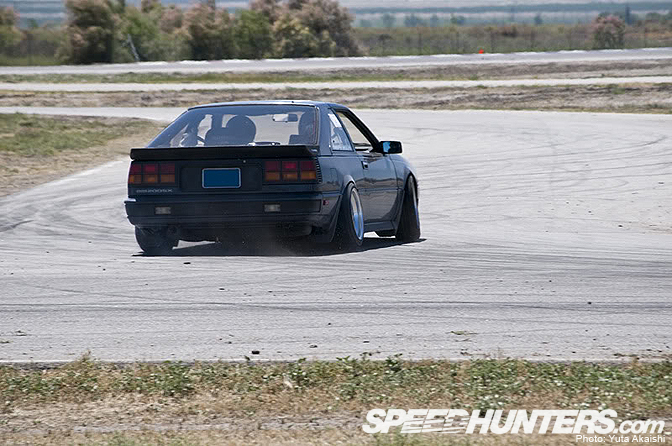 Like I've mentioned earlier, this isn't a car that just sits pretty. Henry gives this car a good life and takes it out on exciting dates every couple of weekends. What a guy!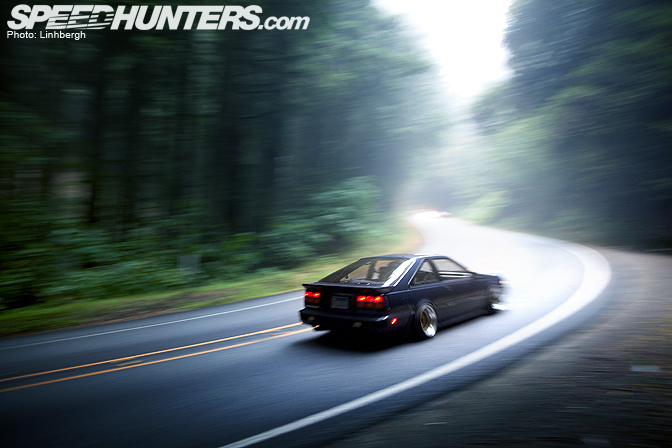 Being a Speedhunter gives me the opportunity to see the whole gamut of things automotive related: from professional race cars to cars from college-bound car enthusiasts on instant Ramen budgets. As mind blowing as those professionally built race and show cars are, for some reason, I find that the eccentric and eclectic cars built by the Joe Schmoe-everyday-man, like this very S12, is much more tangible, than those with huge budgets, for the simple fact that you can connect to it so easily. 
You walk around a car like this S12 and see all the little imperfections that you would normally not see in a laboratory clean big budget car. And it's exactly those imperfections that humanize the car and with that very humanization, we instantly connect with it and fall for it.
It's never the super model that we fall in love with, it's always the girl next door.
-Linhbergh