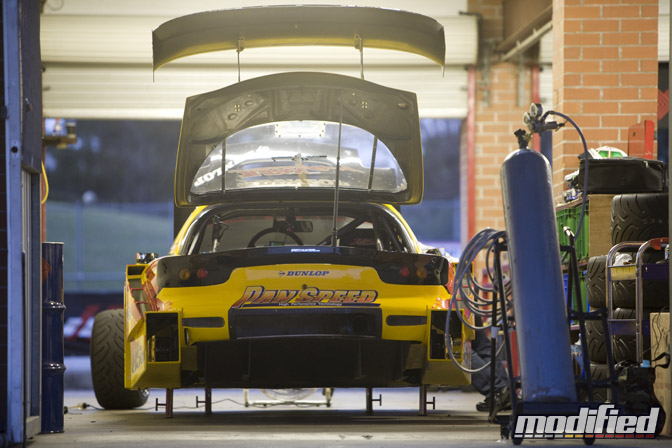 September's Theme for Modified Magazine is all about Australia and the World Time Attack Challenge. I'm not going to get into too much detail about the event since most of you have already read about the results on here. However, if you are looking for complete coverage of how everything unfolded then I highly recommend this issue.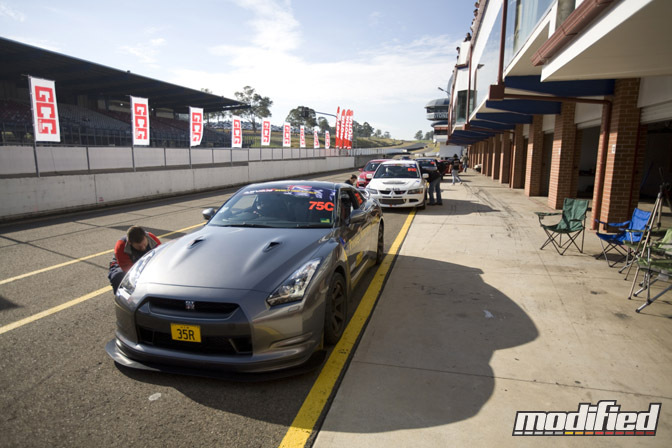 We also looked past the pro cars and have coverage of the other classes that ran during the event. We couldn't leave out the privateers, after all, those are the cars that most of us build and own.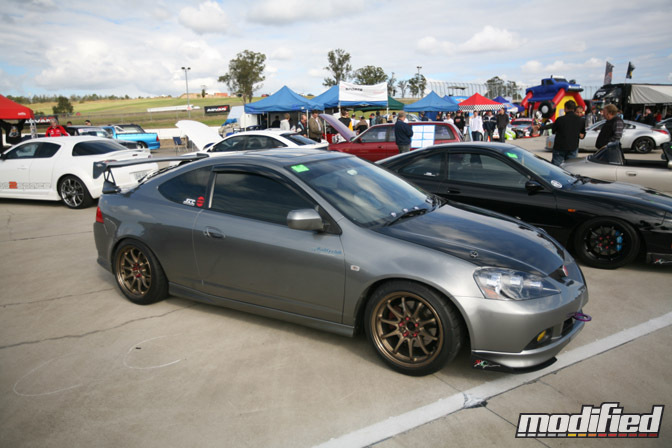 For those of you who aren't that interested in the go-fast side of the WTAC event, the car show coverage will be sure to please.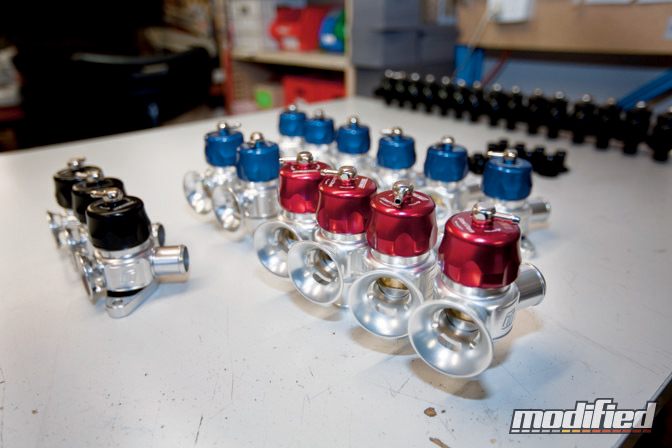 While I was in Australia, I made it a point to go visit as many shops and parts manufacturers as I could fit into my tight schedule. TurboSmart was one of those companies, where I got the see their entire manufacturing process. It was quite a sight since everything they make is done in house through CNC machining.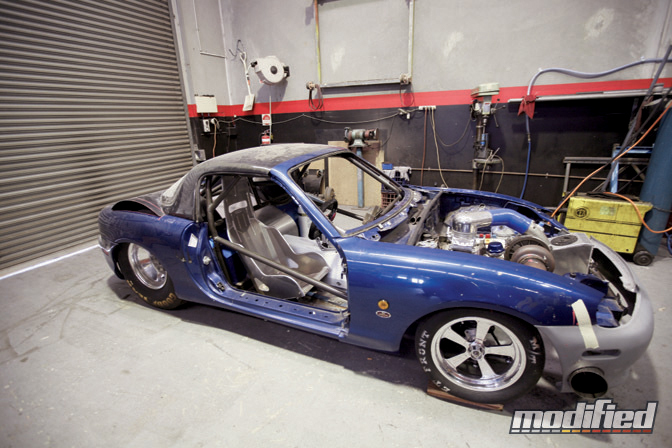 PAC Performance really stood out as a top level shop with their insane car builds like this rotary powered Miata being prepped for drag racing. The turbo was bigger than my head and check out those rear tubs for the slicks.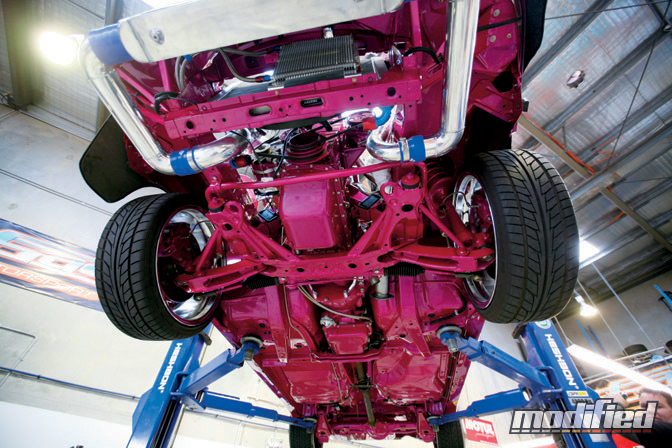 While this Holden Commodore wasn't exactly my style I can appreciate the amazing attention to detail. The folks over at GAS performance were just finishing it up before it went back to its owner.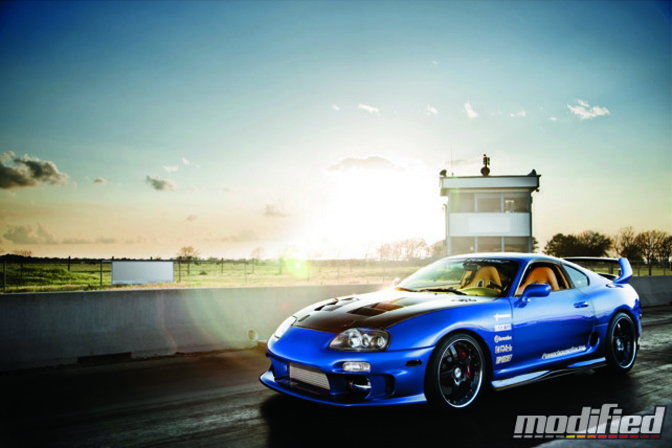 Our lone feature car this month is a real good one. An amazingly well built Toyota Supra that hails from Tennessse. The attention to detail is quite absurd, the engine bay is so clean that you could eat off of it.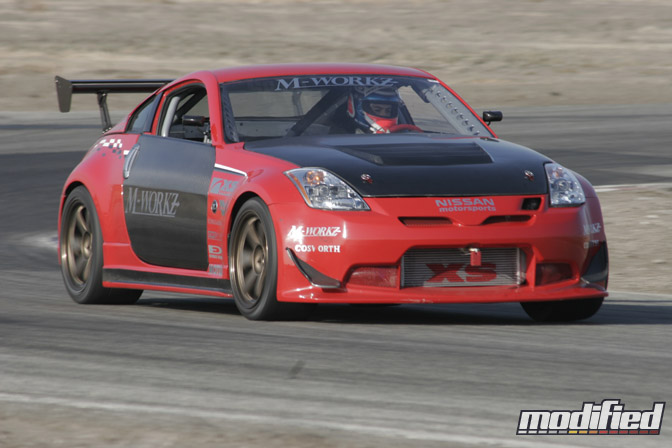 What are the 10 best track cars to own? We count them down and you'll either agree or disagree with our top choice. Hint –It's a tiny convertible.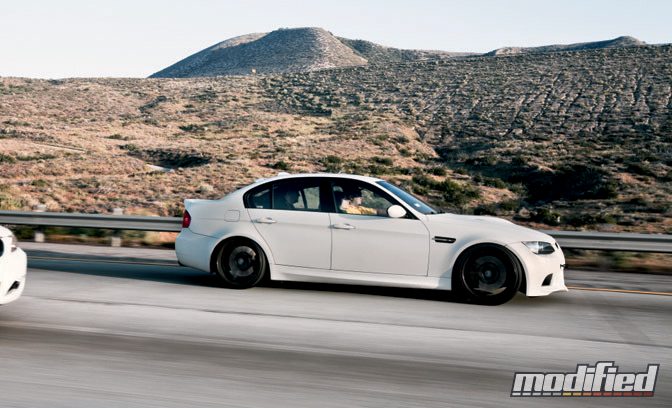 MFest IV was held in Las Vegas and we've got some excellent coverage on BMW's finest modified M-machines.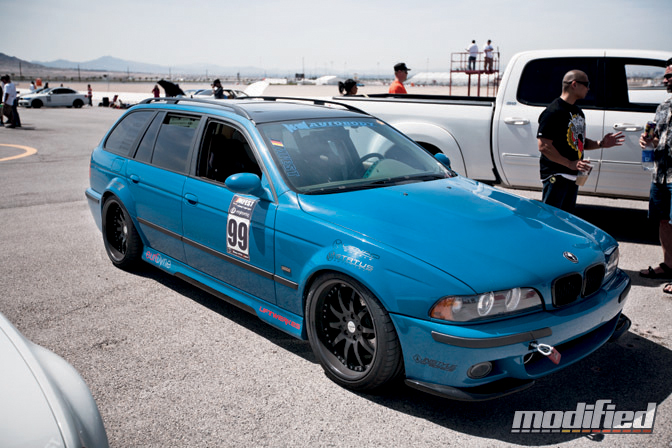 How about a fully tuned and supercharged 5-series wagon?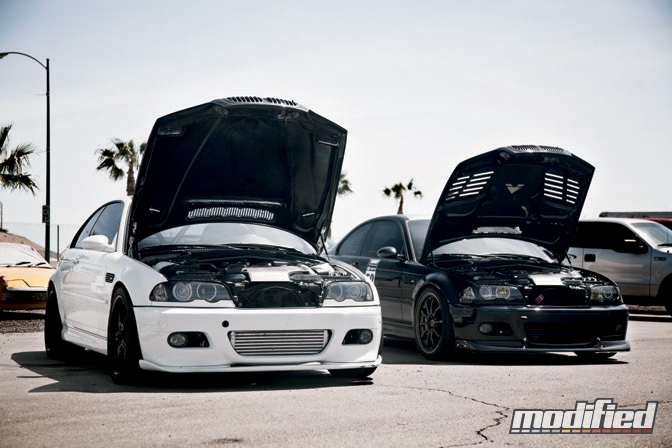 Or maybe some turbocharged E46 M3's? They were all out in full force at MFest.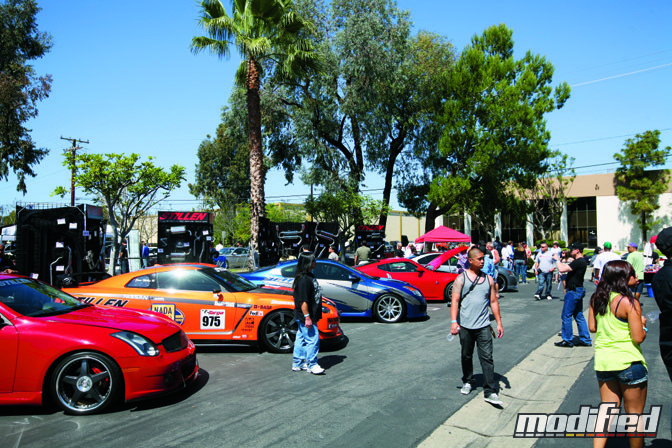 Stillen's annual Customer Appreciation day brought out a ton of Nissan G and Z enthusiasts.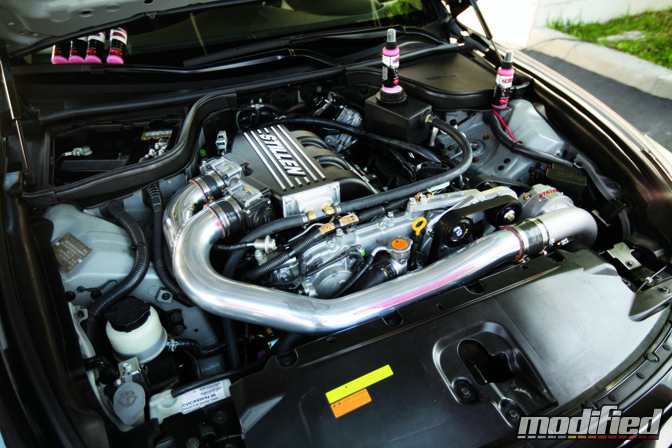 Stillen also had their latest supercharger on display for the 370Z. It makes a respectable 510hp on low boost. Check out the custom intake and water to air intercooler all designed in-house at Stillen.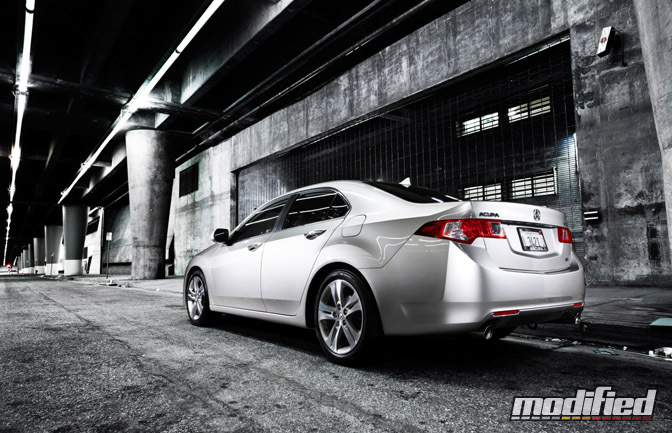 We drive Acura's newest TSX, the V6 version with some modest results. Great car but it desperately needs a manual version.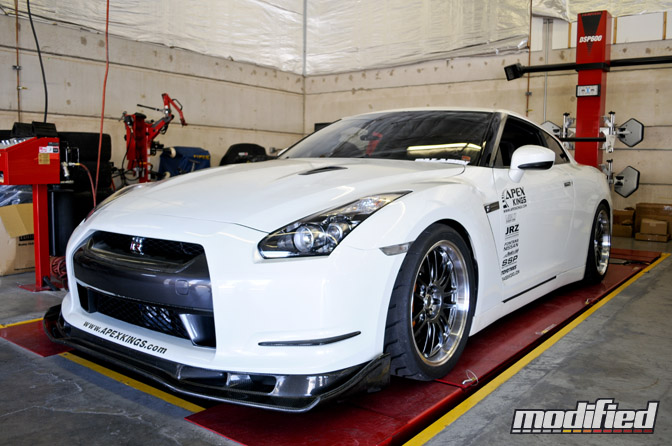 This GTR is our choice for the Castrol Syntec Top Car Challenge, which we are competing against five other magazines in a series of performance tests like drag, dyno, and time attack. If you want more info, or even a chance to win $10,000 in cash you can vote for us and enter the sweepstakes at www.syntectopcar.com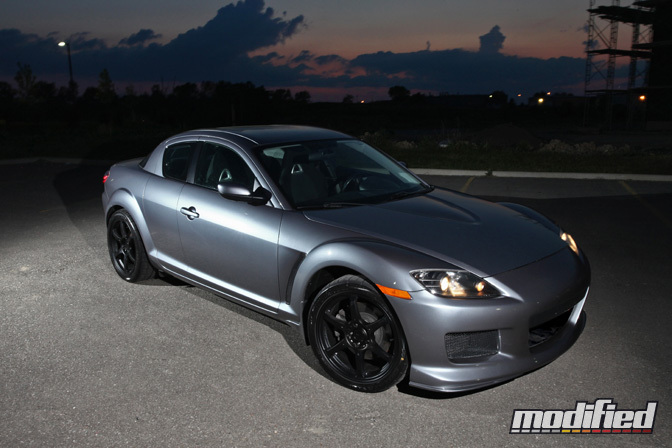 On the tech side of things we introduce our latest project car, a 2005 Mazda RX8 that we plan to build to Solo2 specs.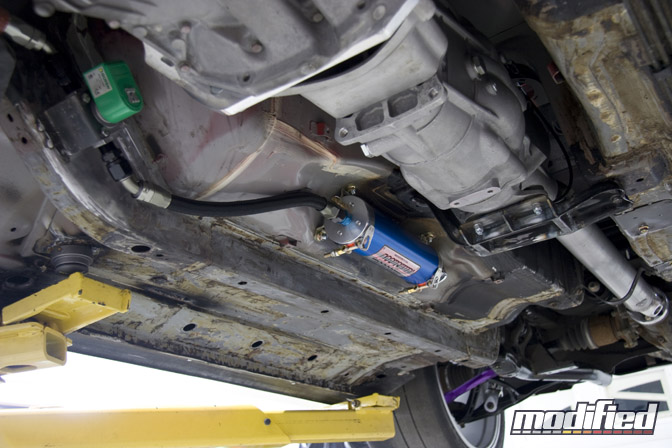 Our time attack S2000 gets an Accusump upgrade to ensure it's always got oil flowing through the engine whereas without it, the engine can be starved of oil during prolonged high G-loads in the corners. It's the perfect safety measure.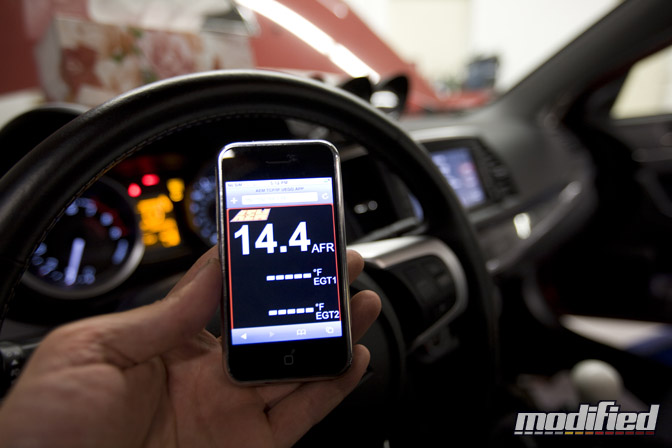 In our Proving Grounds section, we test AEM's latest wi-fi wideband controller that allows you to monitor your engine's air fuel ratio and EGT's on your phone.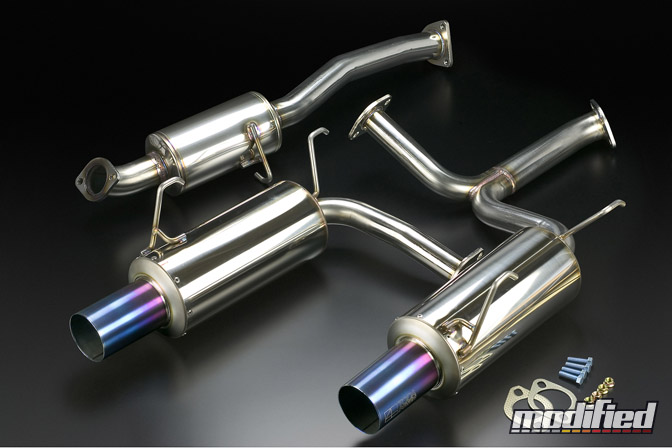 This month's buyer's guide is on the latest offering for engine bolt-on's including intakes and exhaust systems. We've got over 25 new parts showcased in this guide.
-Peter Tarach