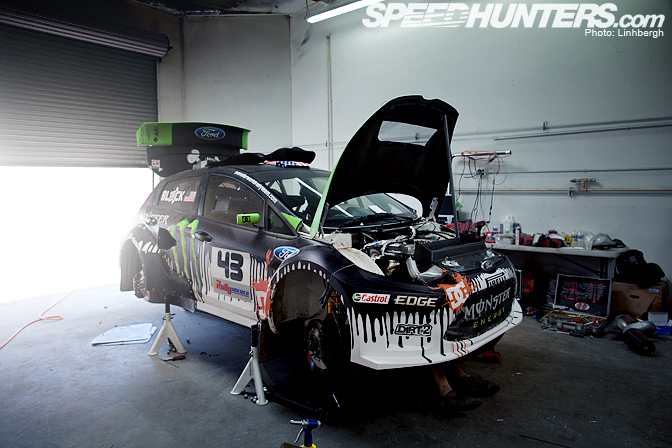 Earlier today, I headed over to Rhy's Millen's shop to conduct a shoot with Tanner Foust and his Rally Cross Ford Fiesta. When I pulled up to the shop, everything seemed to be normal and where things should be. Rhys' rig was up front and not too far away from it to it was Tanner's….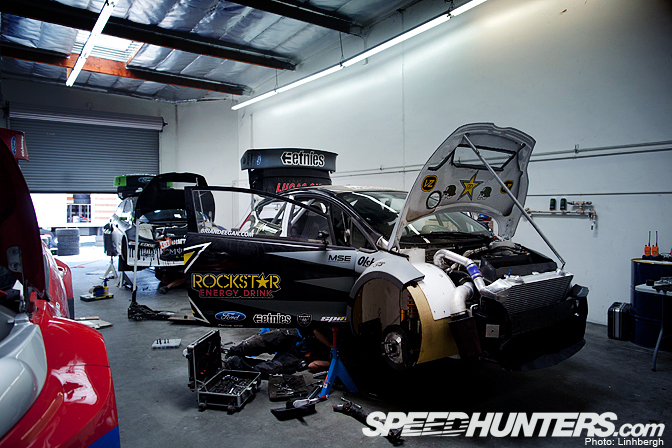 But when I walked into the shop I was greeted by a shop floor full of Fiestas getting prepped for this weekend's X Games!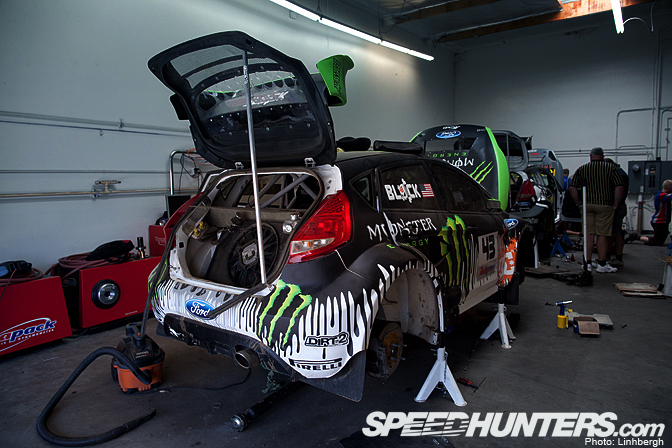 At the entrance of the garage sat a car that needs no introduction really: Ken Block's #43 Fiesta.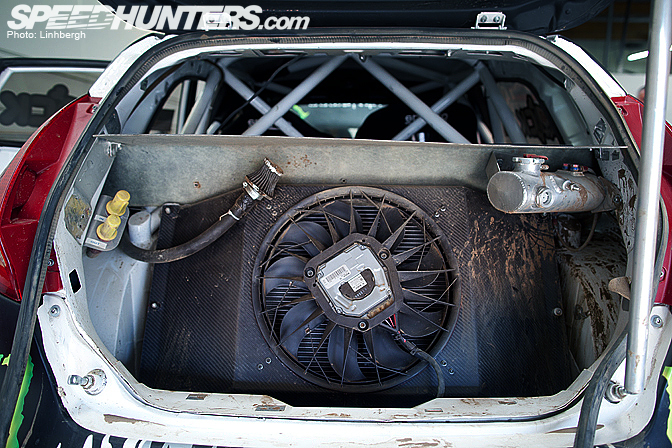 Ahh… the true mark of a rally car: dirt, mud and mangled parts!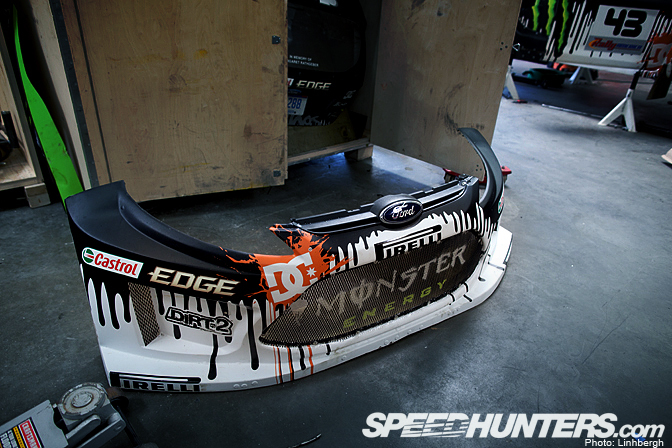 Jack stands, tools, nuts, bolts, and bumpers littered the busy shop floor.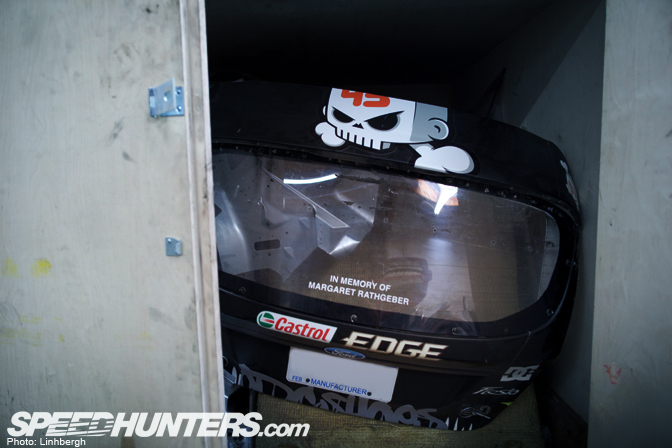 Spare trunk lid anyone?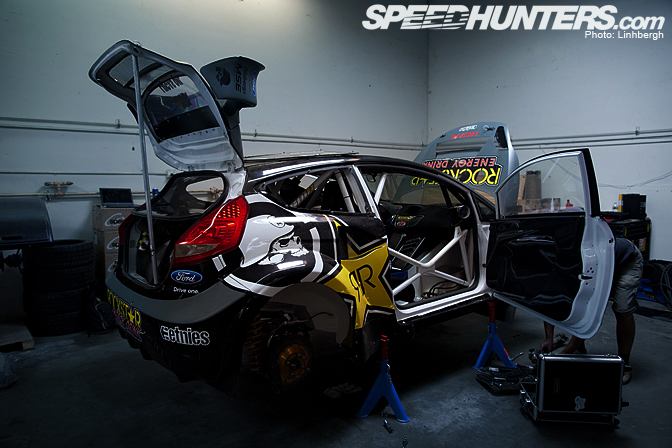 Near Ken's car sat Brian Deegan's car…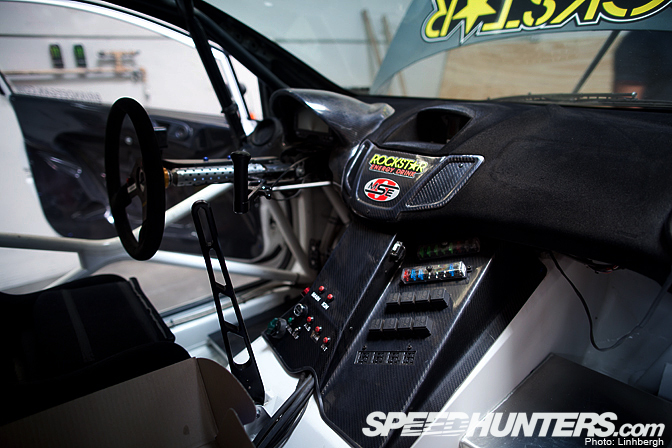 …with his spaceship interior.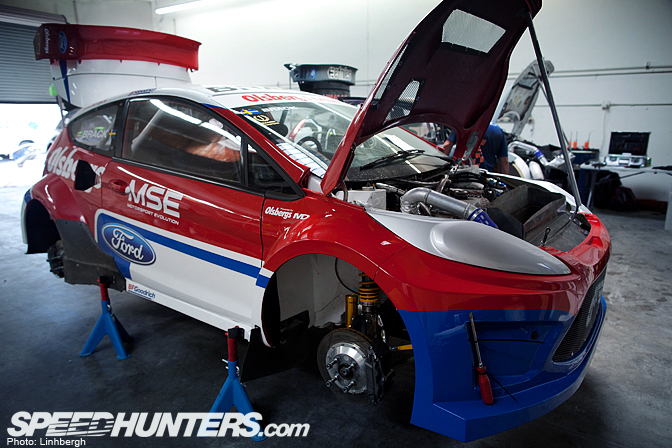 And neighboring just next to Deegan's car was Kenny Brack's race car. Brack's car was the most complete car at the shop seeing how body panels were actually on the car.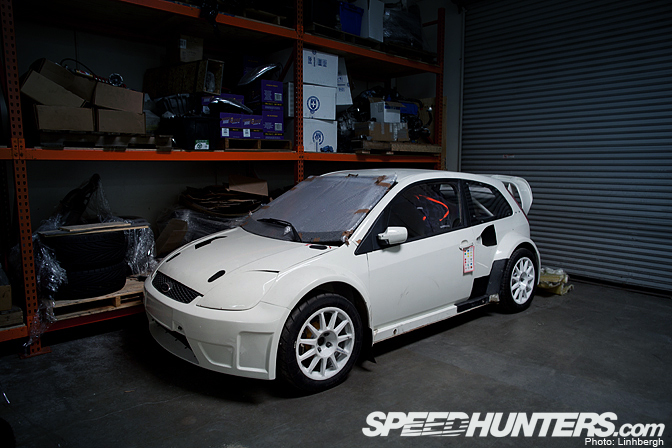 In a quiet corner of the shop sat this older Rally Cross Fiesta. It looks amazing all white and without livery.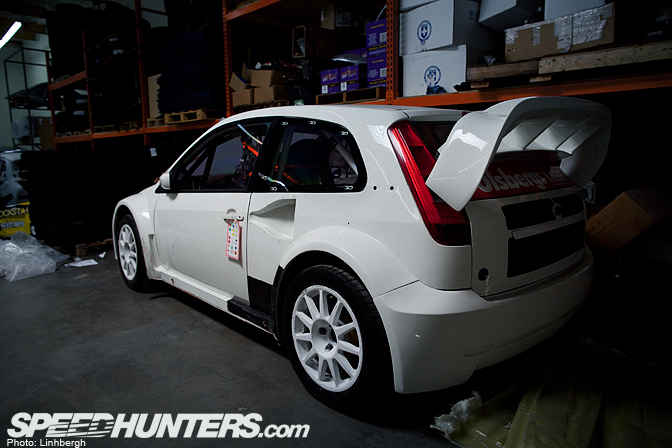 The only sticker on the car was the OLSBERGS below the rear wing. Super cool.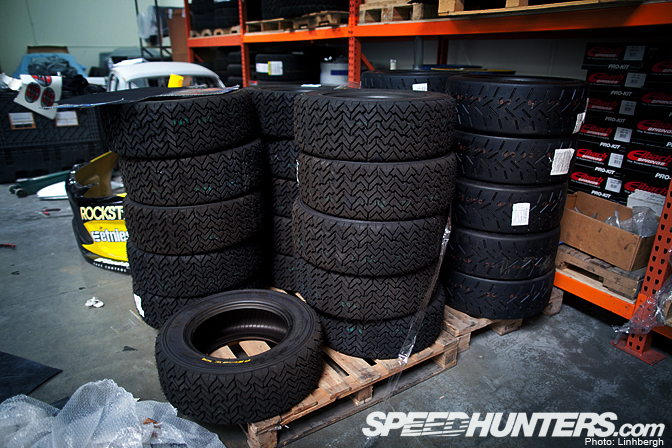 A palette of rally x tires ready to be torn up.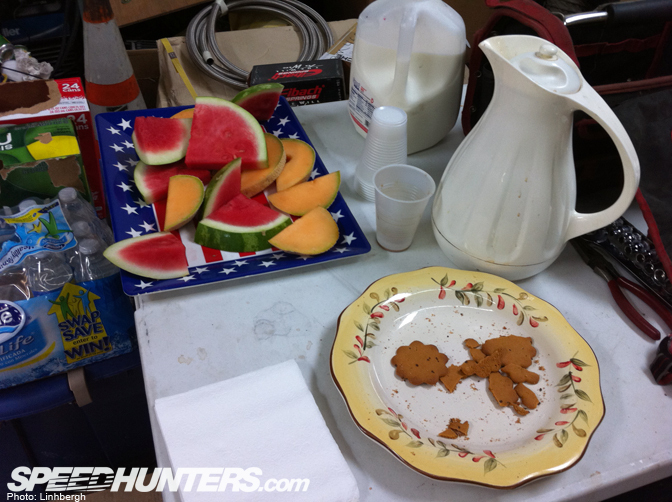 What's a fiesta without milk and cookies, right? The cookies were definitely popular.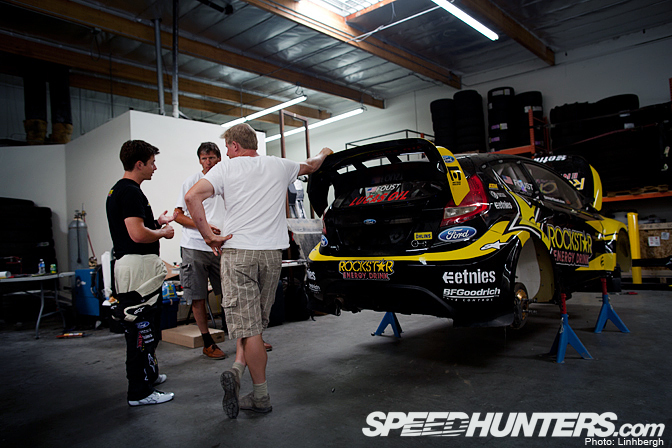 Tanner Foust was at the shop to oversee the last minute preparations of the car, talk to the team about the course, and also to get his soul stolen by me.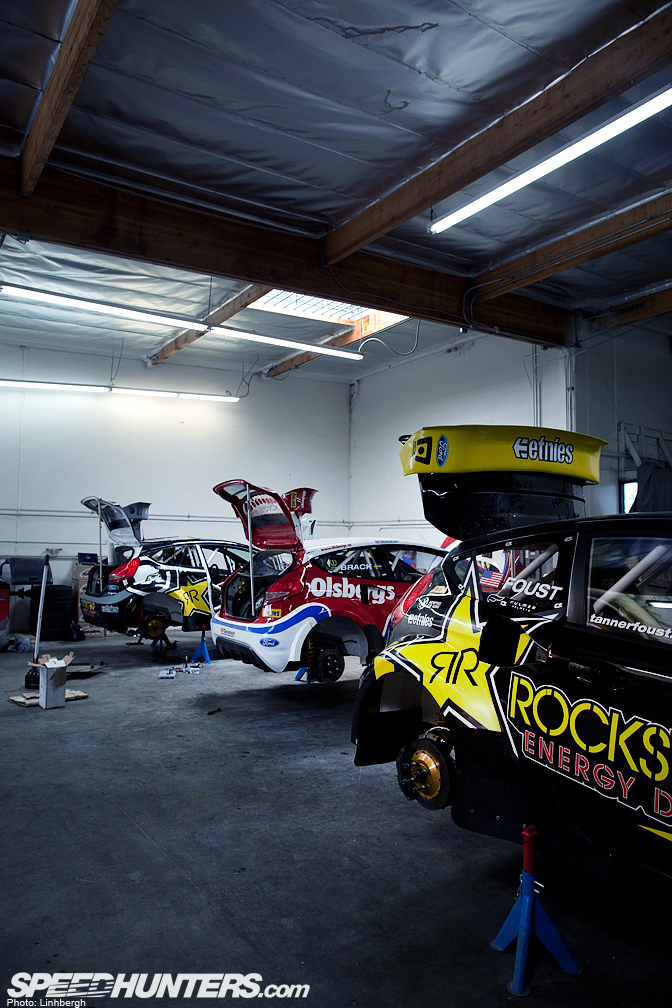 RMR was such a happy shop today with all these happy little Fiestas getting worked on.
Stay tuned for Mike Garrett's X Games coverage from this weekend and a full look at Tanner's Fiesta. 
-Linhbergh