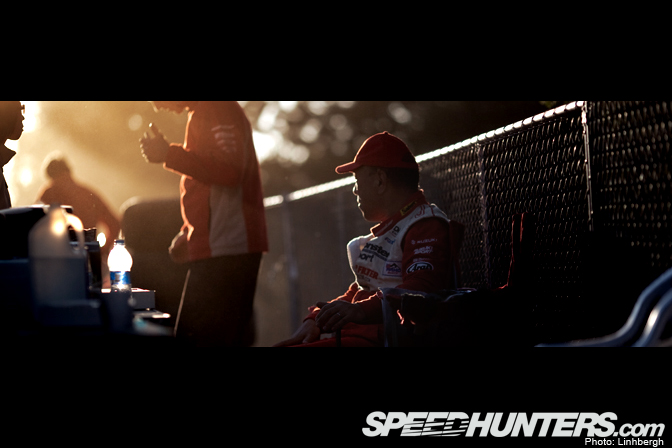 It's a rather alien feeling to be walking around at 6am in the paddock and not cowering in fear from the bitter cold. There's a huge difference when you compare the levels of human comfort at 14,110 feet and, from the elevation where the starting line is, 9,390 feet. You can feel the sun's rays warming up every inch of the paddock. People were happy with that fact and so was I. 
Another person that was quite happy the third day morning of practice was none other than Monster Tajima. He plowed up the mountain's bottom section with a time of 4:28! With that time, he also qualified first for the race which gives him the privilege of choosing when he wants to drive.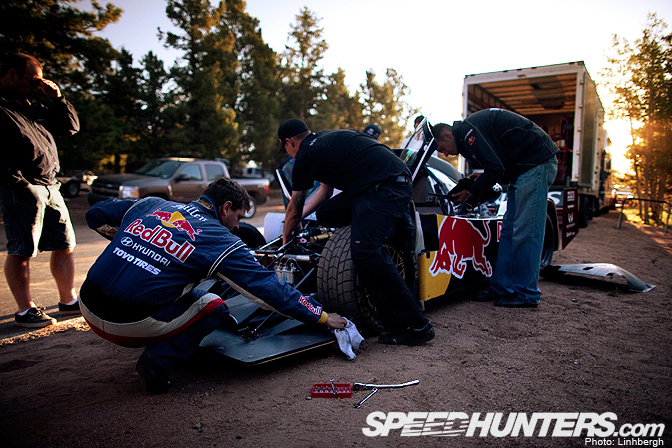 Rhys Millen, on the other hand, was not on his best form. After his first run, walked up to him to wish him a good morning and asked how he was doing. His reply: "I'm doing alright… but we need twelve more months."
His best time in the morning's practice runs was a 4:42. That's a whole fourteen seconds slower than Tajima….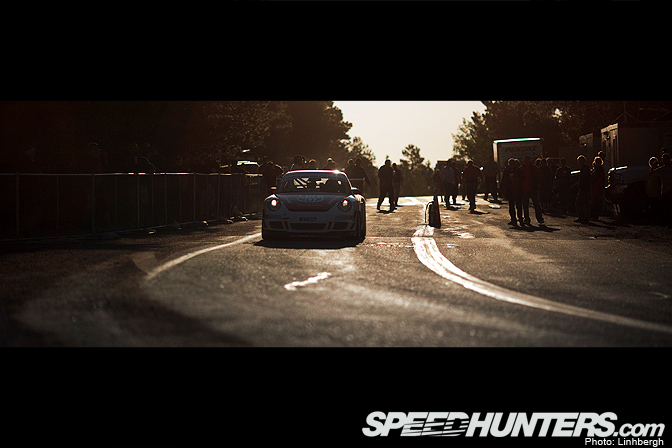 The Porsche 911 Cup-car-that-could, piloted by Jeff Zwart, was stuffing out the competition in the two-wheel drive time attack class. His fastest time was a 5:15. The next fastest two-wheel drive time attack car did a best of 6:18! 
There were murmurs throughout the paddock that Jeff will be capable of beating Rhys Millen's two-wheel time attack record of 12:09 from last year. This will be a storyline we'll be following very closely tomorrow….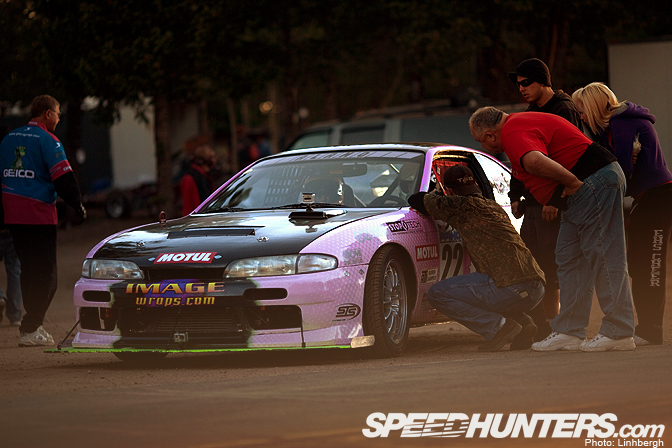 The pink S14 driven by Ken Stouffer did a fastest run of 6:19. He's looking to finish in the low 13s tomorrow. 
How am I preparing for tomorrow's race? Catching up on as much sleep as I can. 
-Linhbergh
P.S. Remember, you can catch the race day action on Pike's Peak online and see the drama unfold by tuning into the live stream tomorrow starting at 9am MST on PPIHC.com!