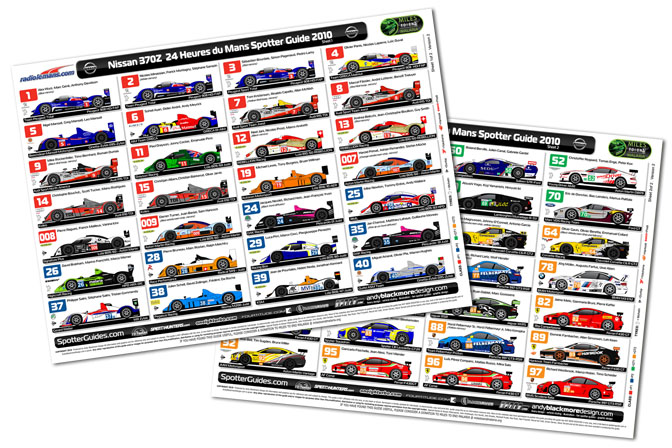 No matter where you are in the world, you can follow this weekend's Le Mans online, radio and television. Here is a brief summary of how you can follow the 24 Heures du Mans, online, on television and on the radio.
My Spotter Guide was released last weekend and updated a couple of days ago with the latest liveries and driver swapping at Kolles. You can download the guide at SpotterGuides.com Thanks to Speedhunters, Speed.com, Radio Le Mans and Nissan Sports cars for making this year's guide possible.
If you like the guide, please consider a donation to the Miles to End Malaria program which aims to put an end to Malaria deaths in Africa.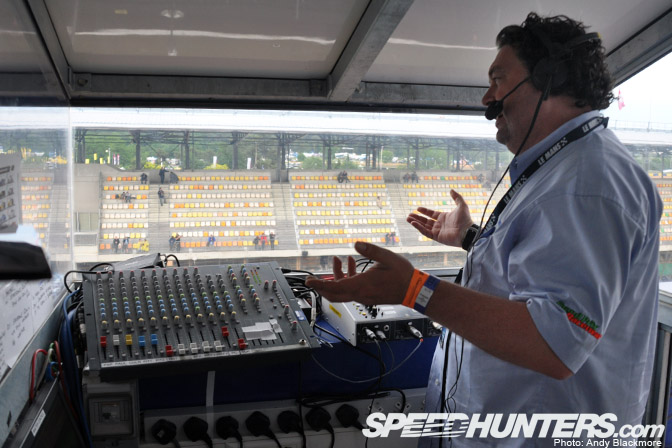 In addition to the Spotter Guide and our coverage on Speedhunters, your next stop should be Radio Le Mans excellent coverage fronted by good friend John Hindhaugh and Jim Roller.
Radio Le Mans will be covering the whole race live, complete with a team of pit reporters and the legendary Paul Truswell, who is a walking encyclopedia of motorsport knowledge!
Paul rarely steps away from the microphone during the race. The last time was three or four years ago when natured called!
You can listen to their coverage online or, if you are in North America, on XM Channel 241 or Sirius Channel 125. If you are lucky enough to be at the circuit, you can also listen on 92.1FM or on Kangaroo TV, an excellent handheld TV I have discovered, which you can hire at the circuit. You have a choice of TV feeds including in-car and timing screens. It is awesome!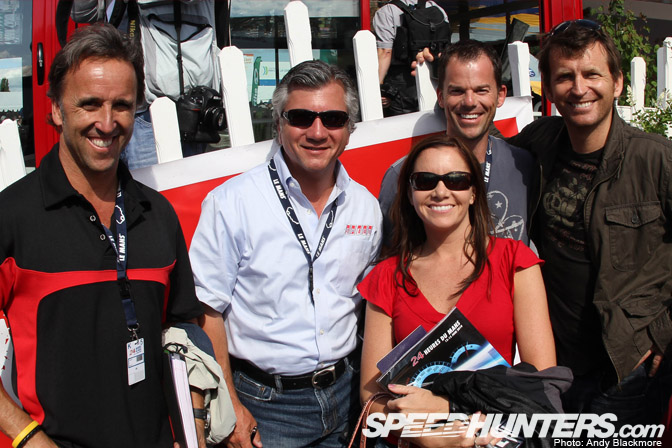 Speed Television in North America will also be showing live coverage of the race. Coverage starts on their Television channel at 8.30ET and moves online from 12.30ET – 6.00pm ET when coverage returns to the traditional TV Channels.
Here in Europe, Eurosport will be showing extensive coverage of the race, presented by Speedhunter reader, Martin Haven. The timetable appears to be wall-to-wall coverage, but I know from my time in Europe, you can never be sure……..
Eurosport will also have their online Player available.
If you are mobile, there are also a couple of great apps around for your iPhone. The Evo iPhone app has live timing. Audi and BMW also have their own iphone apps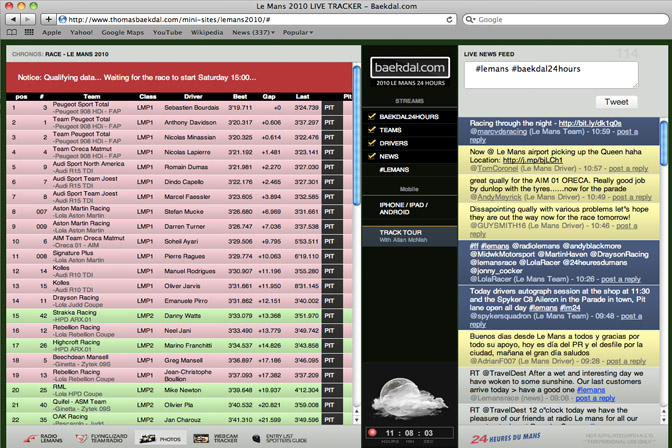 Thomas Bakedal produces an excellent website which has a collection of information and links associated with the race. Live timing and scoring, Twitter feeds from teams, drivers. There are also links to Flying Lizard's pit radio and Corvette's webcam, in the pit garage. Tomas also provides a mobile version.
If you find any other useful links, feel free to post them here so fellow Speedhunters can share.
We will be providing updates throughout the race which starts at 3pm local time.
Enjoy!
-Andy Blackmore