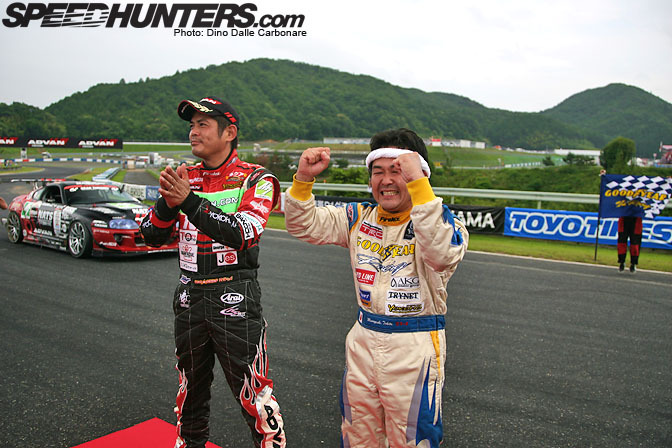 Today was the day it finally happened for Tokita. Not only did he grab his first win in D1 but he managed to beat Orido in a series of fantastic runs at the fourth round of the D1 Grand Prix in Okayama Circuit. The Bee-R Crown driver was already in tears before the judges announced who the winner was, ecstatic for having made it to the final. He went up against his teammate Tezuka in the final at last year's Okayama round and ended up losing…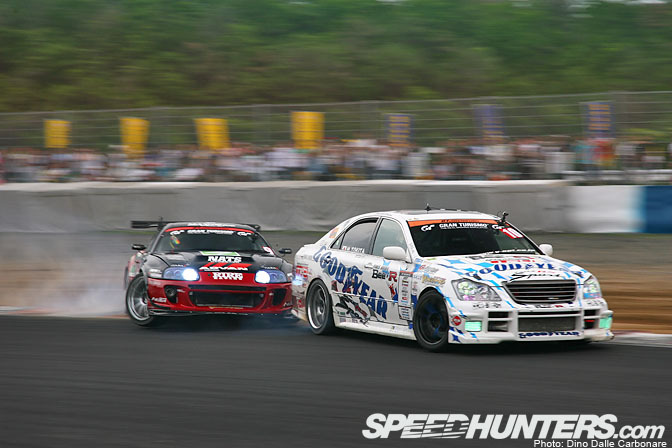 …but today the win was his. Orido fought very hard all the way but it went all out of the window for him when he put a rear wheel out on the dirt, losing the drift and allowing Tokita to pull away.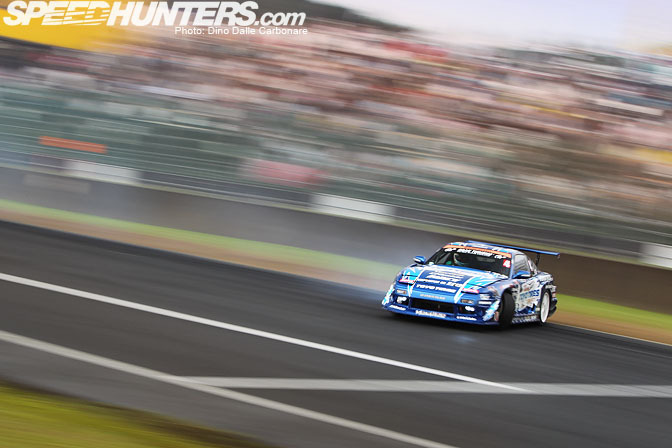 Okayama Circuit has to be one of my favorite places to watch the D1-pros do their thing and this morning during the practice round a lot of drivers were going for those barely believable rear-first entries. Here is the man who started this technique, or rather made it famous, Kawabata, showing how it's done.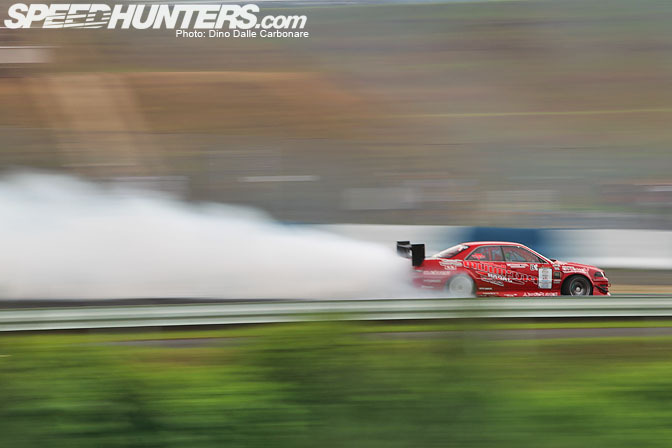 Big heavy cars like Daigo Saito's JZX100 aren't really suited for the rear-end entries, but this didn't stop him from trying. However it's his pedal-to-the-metal exits that always look so stunning.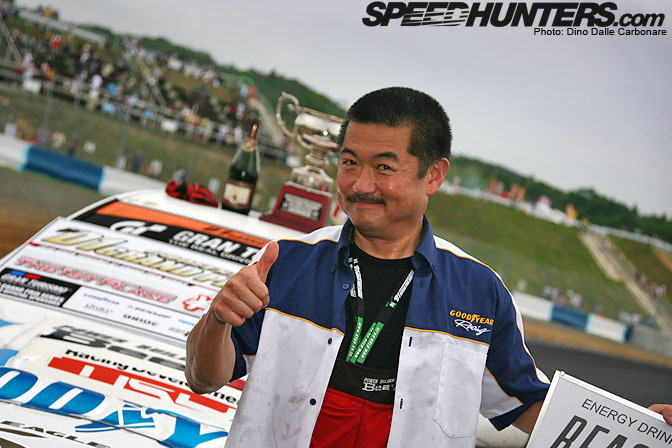 Imai-san of Bee-R was a very happy man! Thumbs up for sure!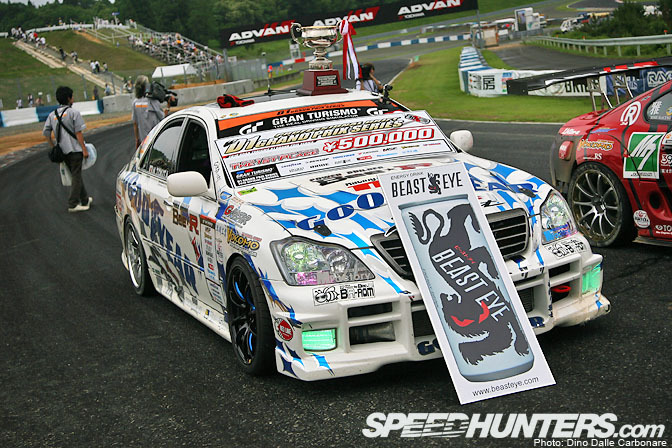 The Crown Zero-R, winner of Round 4.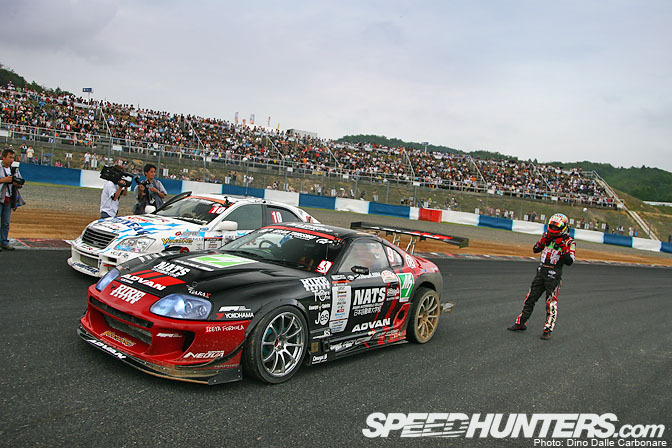 As Orido pulled up after messing up his last run he went to check out the rear end of his car to see if everything was still in one piece.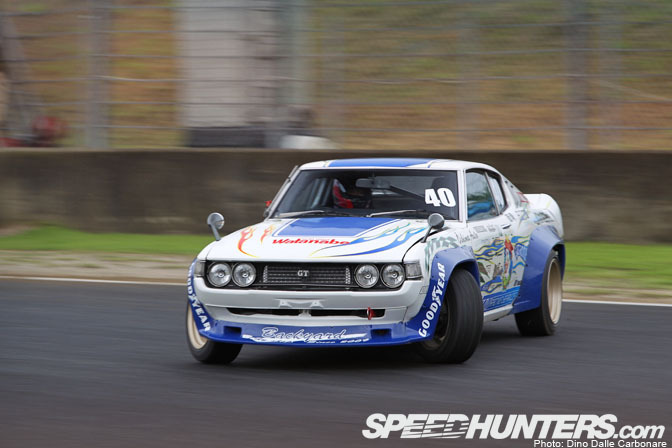 I couldn't believe what I was seeing when this thing popped out of nowhere!!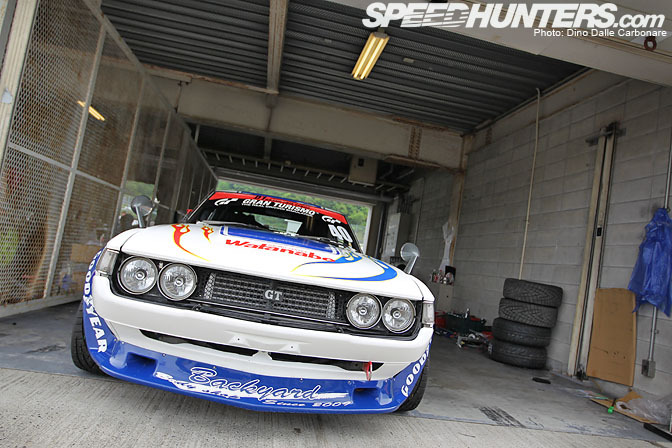 It is indeed a vintage RA28 Toyota Celica GT, running a Nissan SR20DET swap and driven by Itakura Hideo. These are the kind of cars we need to see more of in D1! The most original D1 car in years!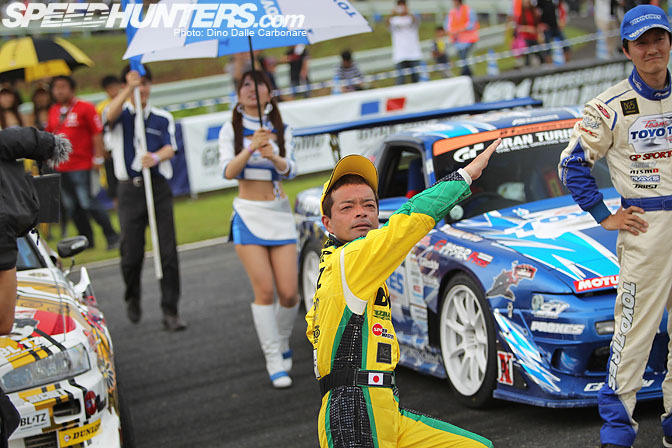 Nomuken pulling one of his trademark poses. I really need to find out what this is all about!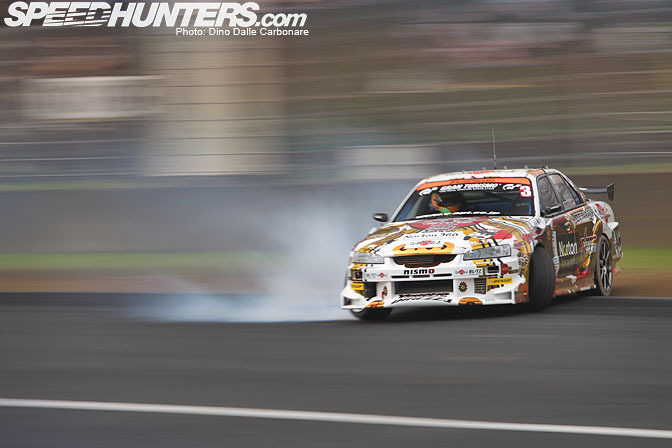 He was smoking in the qualifying round, but ended up losing his Best 16 battle against Tokita ending his chance at more points for this round.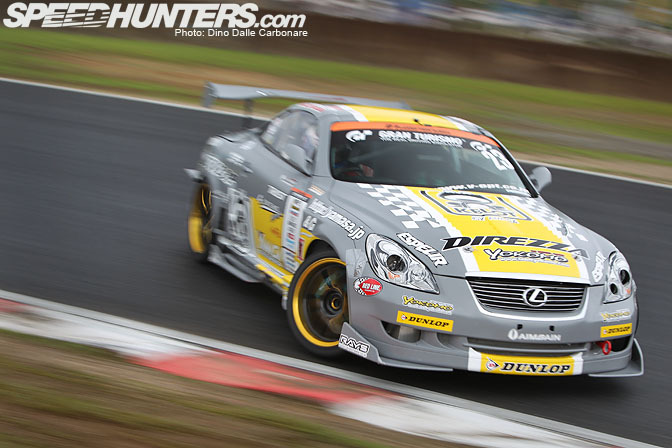 Matsukawa didn't up making it into the Best 16…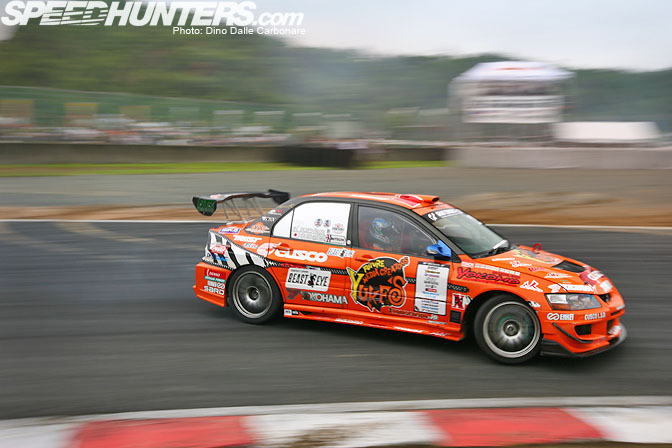 …much like Kumakubo who screwed up a gear-change in the qualifying run and allowed his car to straighten up. His teammate Naoto Suenaga of Team Orange however was on top form today, qualifying in 12th position. His day ended in the Best 16 up against Nakamura, after a series of one-more-times.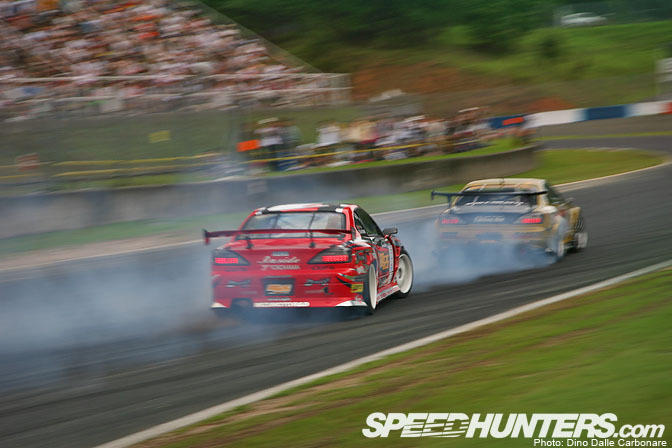 I've got ton more images to share from Okayama, including a few more of those crazy rear-end entries, so make sure you check back soon for Part 2!
-Dino Dalle Carbonare