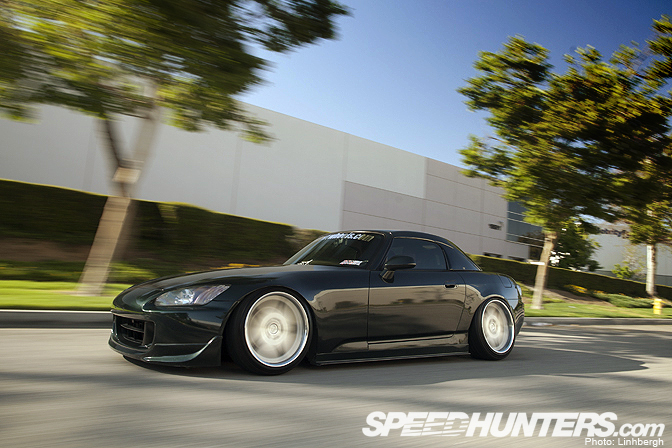 I attended the insane Eibach meet this past Sunday with fellow Speedhunter, Mike Garrett. If you haven't checked out Mike's look at the meet, be sure to check it out here.
As the both of us made our rounds throughout the meet, we noted the cars that stood out and also mentally noted our personal favorites. This Verde Good Wood Metalizzato green, originally from a Maserati Quattroporte, Honda S2000, was one of my personal favorites.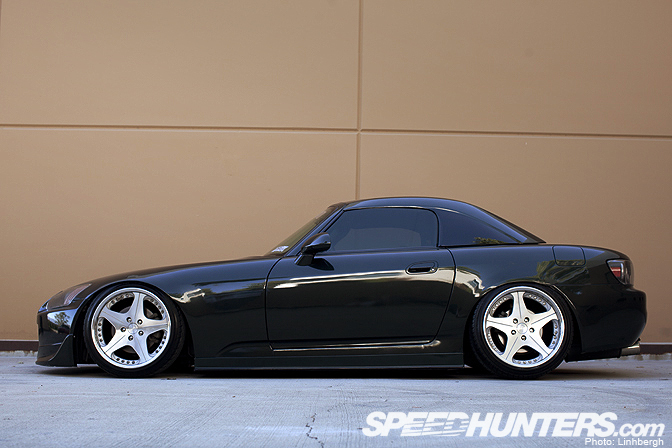 Around the S2k circles, and around the 'nets of various stance based blogs, this car is an icon. When the S2000 was first introduced, it didn't take long for owners to start tuning the cars. But it took a little longer for these Honda roadsters to get into the hands of owners that were brave enough to drop the car to ridiculous heights.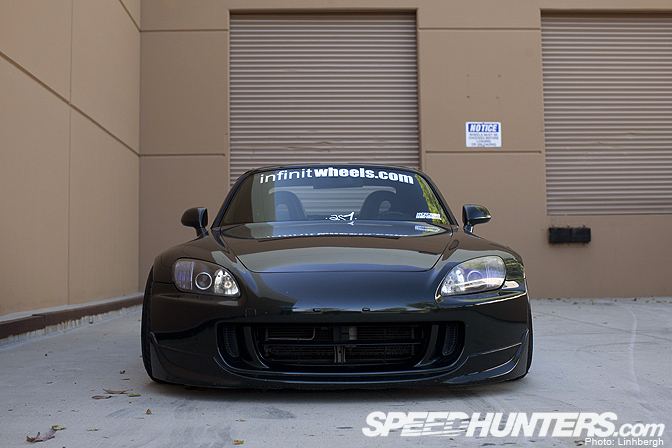 Megan Racing street coilovers were used to reach such absurd heights (or lack of height I should say…). It's also hard to notice Alex has shave off the hood squirters and emblems. The sidemarkers, trunk keyhole and antenna were also shaved off! So clean.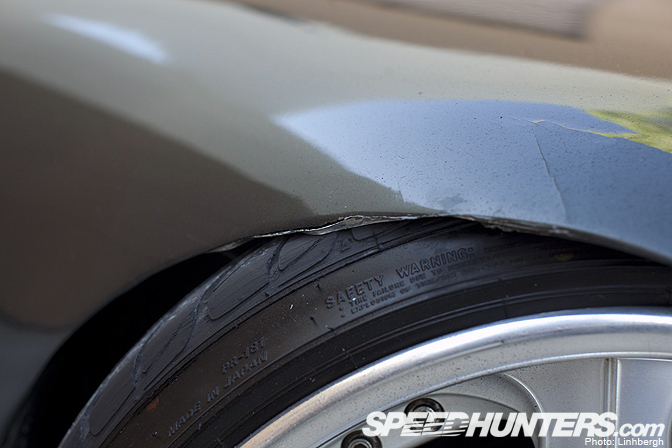 This is the price for being so low.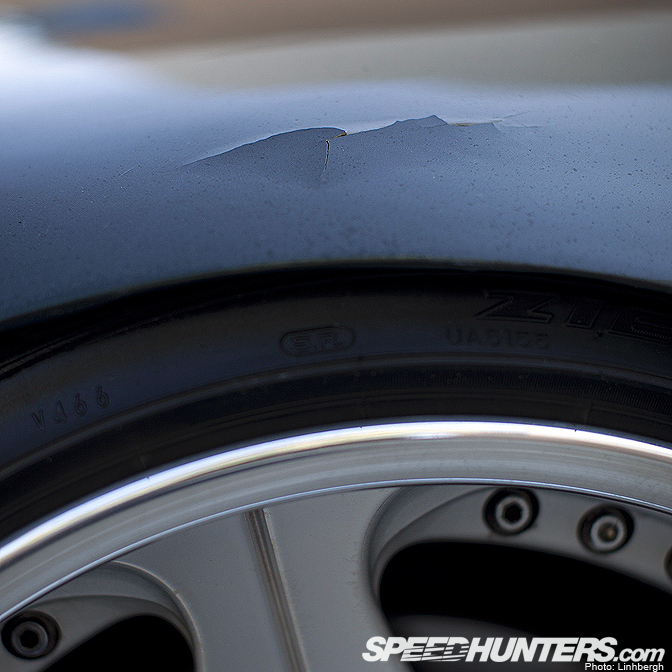 This is also the price of being as low as he is. Alex mentioned that he's had to redo the fenders four times… This pop in the fender will be his fifth.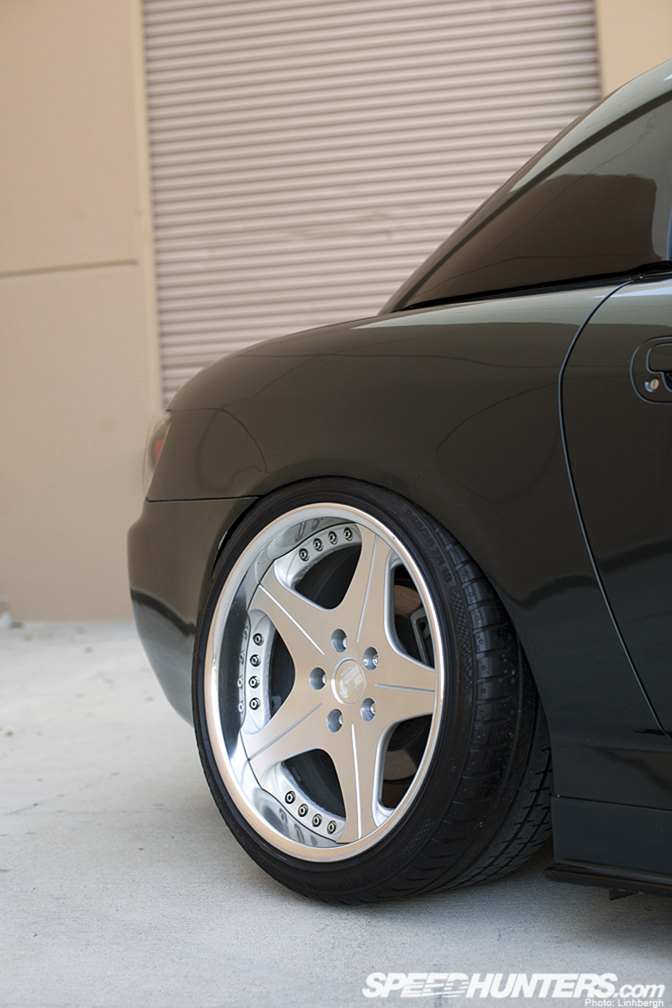 SPC Rear camber joints were also used to help fit the 245/35/18 tires and 18×9.5 +13 Leon Hardiritts wheels. The fronts are 18×8.5 +13 with 215/40/18 tires.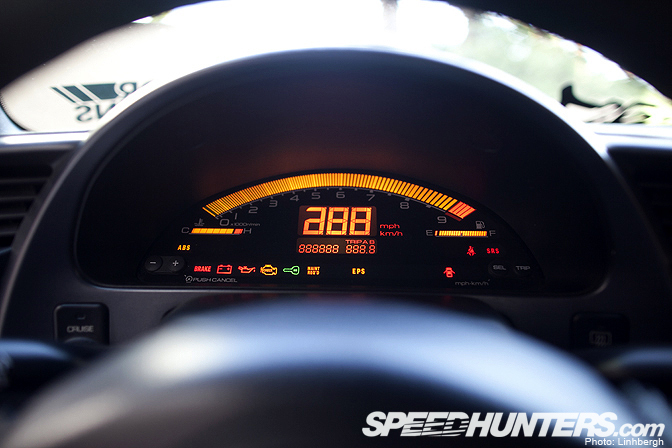 Alex kept the interior pretty stock. But why would you need to do anything when you have an awesome digital tach?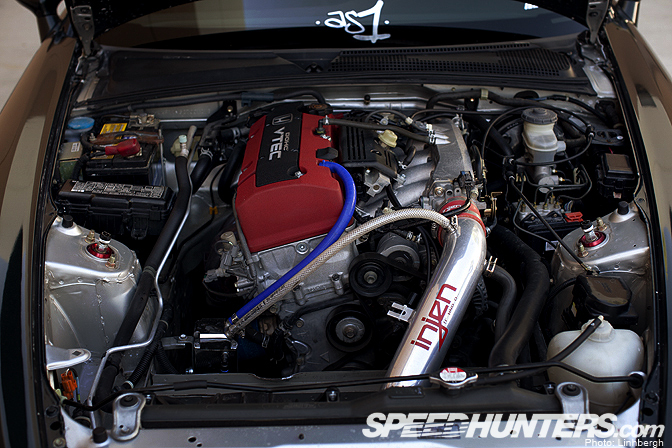 The engine was kept relatively stock also. But Alex did replace the original motor mounds with a set of Innovative Race 85A motor mounts. An Injen cold air intake, which is carb legal by the way, was added for that extra bit of butt-dyno feeling and also to accentuate that amazing VTEC noise.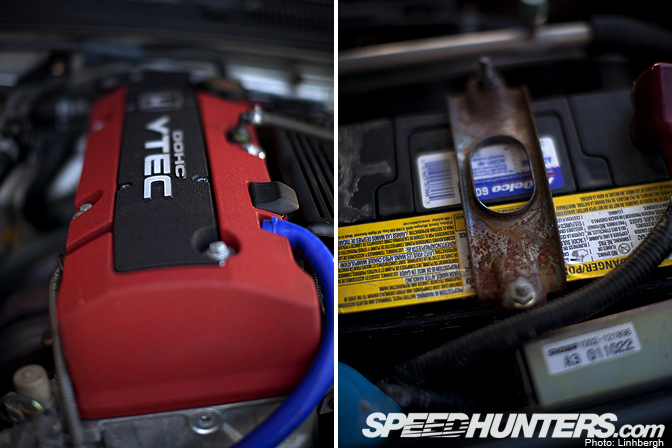 These
dirty imperfections are a nice reminder that despite the car's insane
cleanliness, this car is no trailer queen.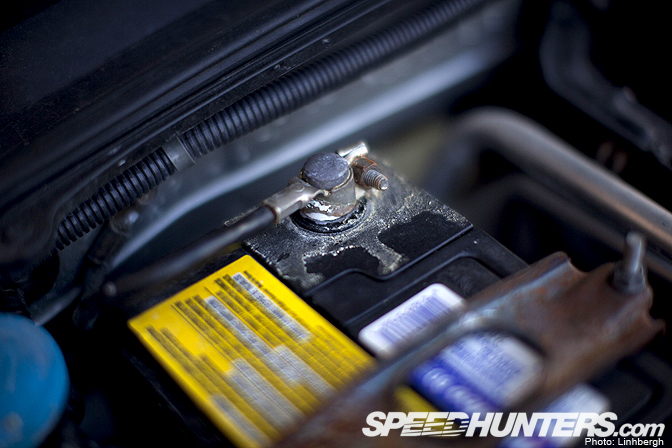 This is a car that sees the hellish Los Angeles roads on a daily basis. A little bit of rust and battery terminal build up keeps the car real and tangible.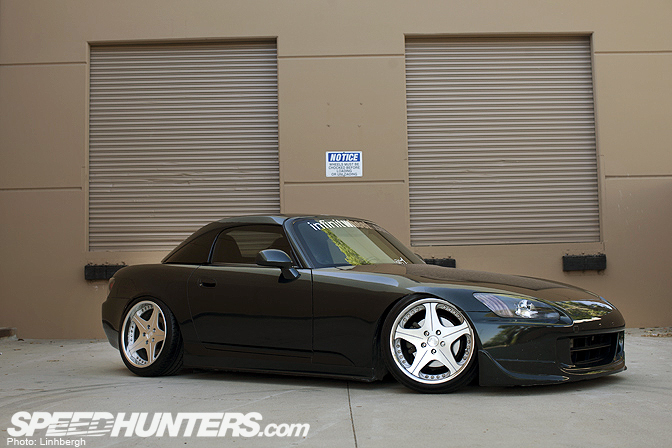 Alex mentioned that the car's appearance at the Eibach meet would be its last ever outing. The Monday following the meet, Alex started taking apart the car to get it as close to stock form as he can before putting it on the market to sell. He also mentioned to me his next project: an Acura RL. But knowing Alex, his taste and looking at this S2K, I don't think we have to worry about the future of the RL too much. Best of luck to Alex on his new project and let's hope he keeps us updated with it's build and progress.
But still, it's sad to see such an internet icon go.
-Linhbergh