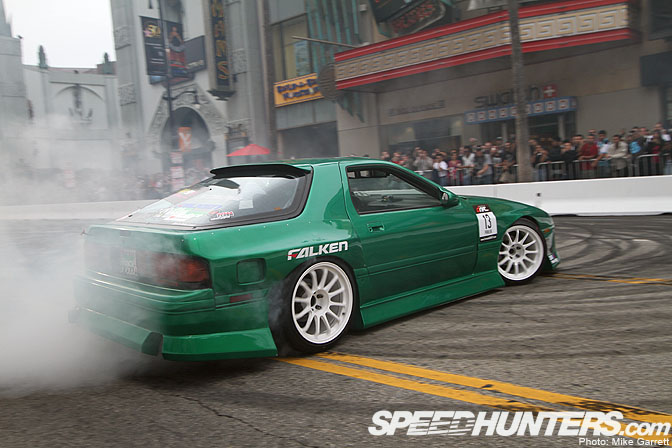 Earlier this week we got word that there'd be a one of a kind Formula Drift demo held on the streets of Hollywood on Thursday evening.
Drifting? In Hollywood?
That's right. As part of the Izod Indy Car Series "Race to the Party", a few Formula D drivers were invited to come do a demo on Hollywood Boulevard, directly in front of the famous Grauman's Chinese Theater.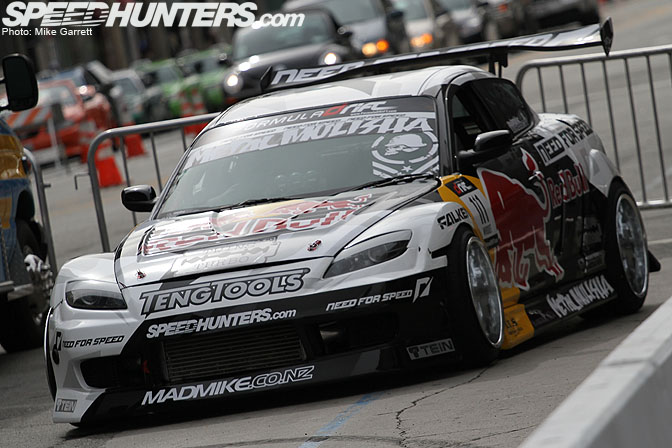 The drivers that made it out included Mad Mike Whiddett.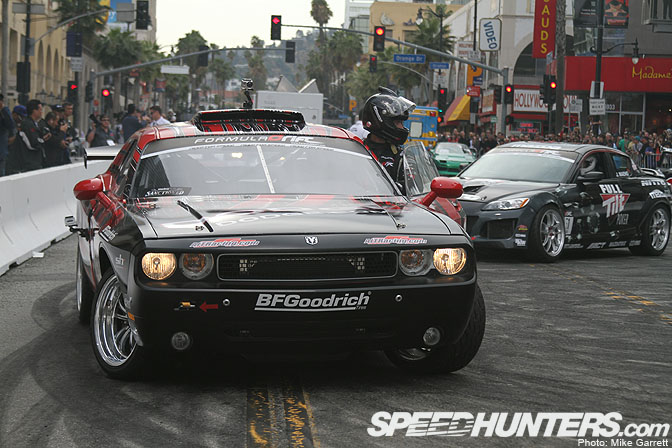 Samuel Hubinette and the Challenger.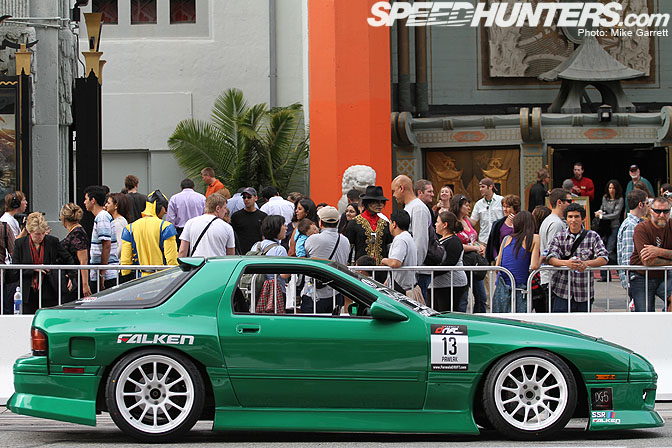 Justin Pawlak in his classic FC RX7.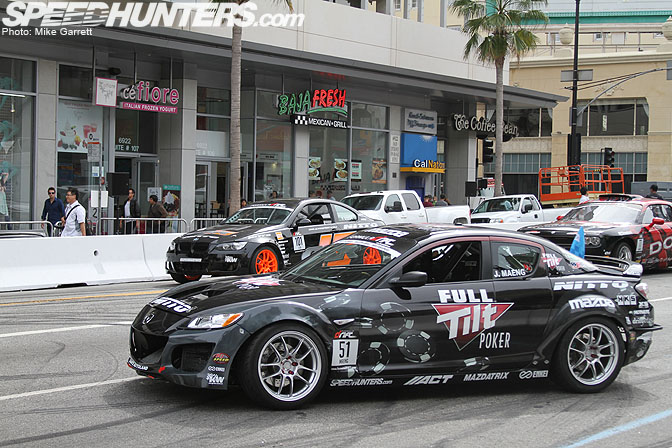 Mr. Joon Maeng.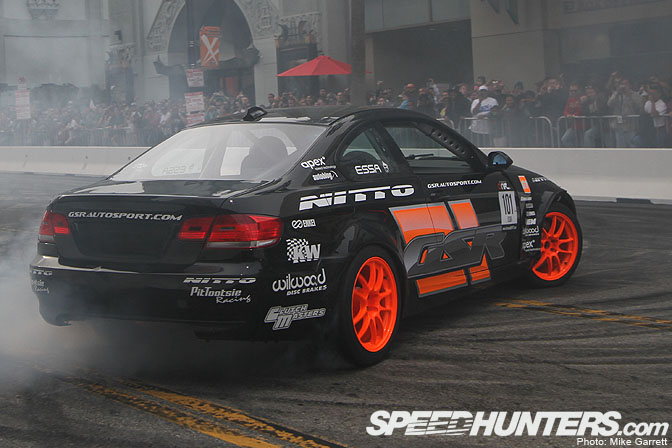 And finally, Michael Essa in his freshly-repaired BMW 3-series.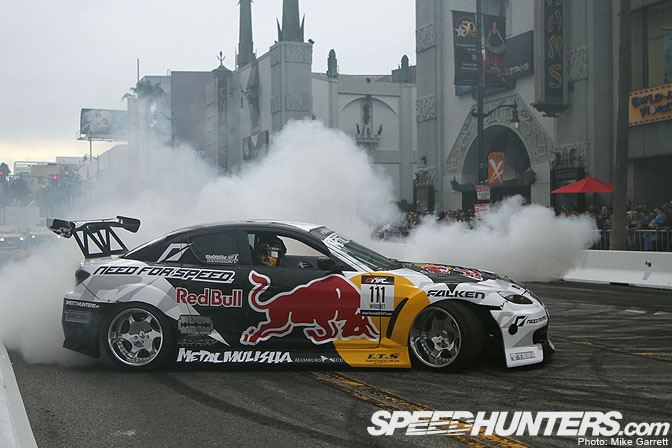 The small space given didn't allow for much real drifting, so the demo was basically a display of donuts and hooliganism. But hey, we're talking sanctioned hooliganism in front of one of LA's most famous landmarks. Who wouldn't want to do that?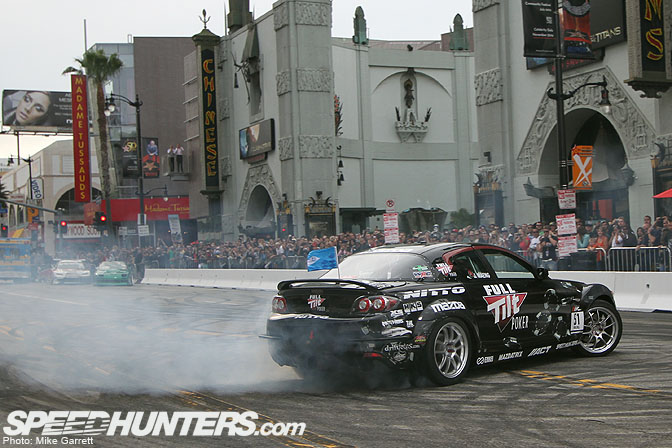 And then there was the sound. What do you get when you take three of the loudest cars in FD (the Challenger, Joon's RX8, and Mad Mike's RX8), and put them on a narrow street surrounded by tall buildings?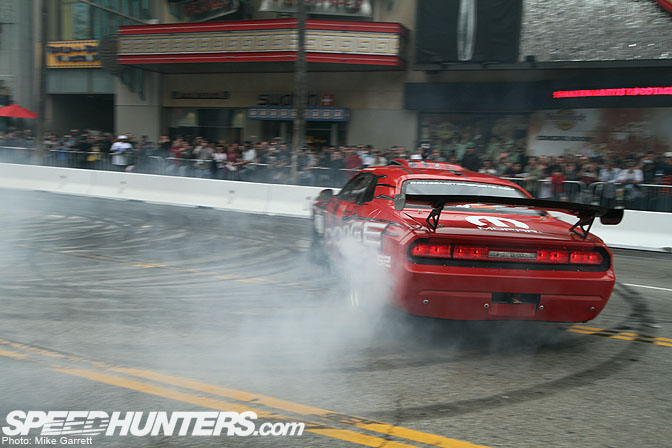 You get an eardrum bursting spectacle of epic proportions. I don't think the city knew what they were getting themselves into!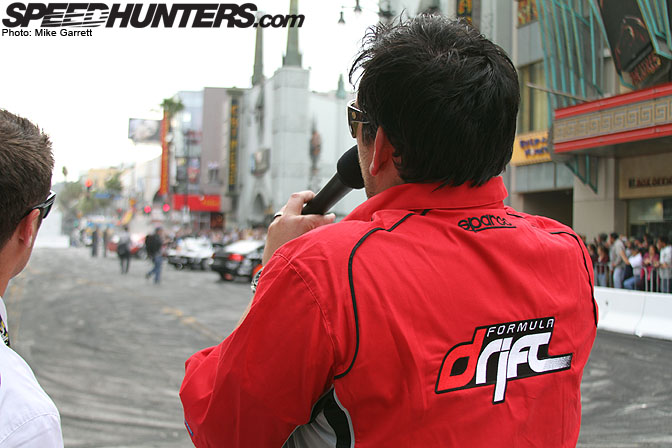 Jarod DeAnda was on hand to MC event, but you could hardly hear him against the sound of the screaming engines.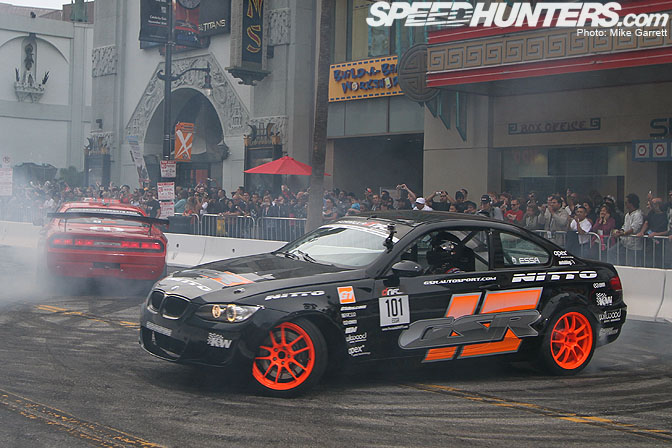 Still, the spectators went crazy as they watched the show.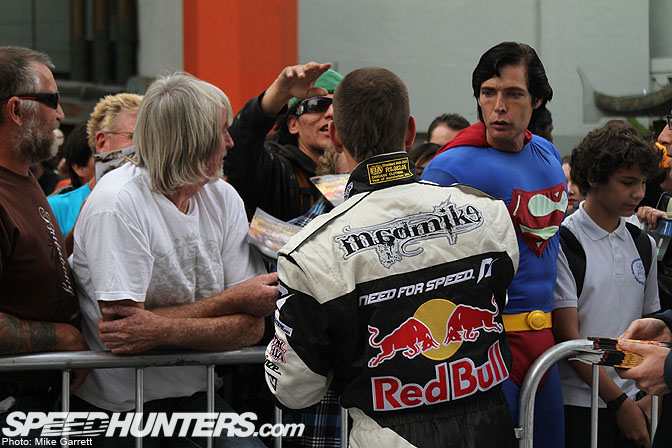 In fact, they swarmed the drivers for photos and autographs afterward. Hollywood, baby.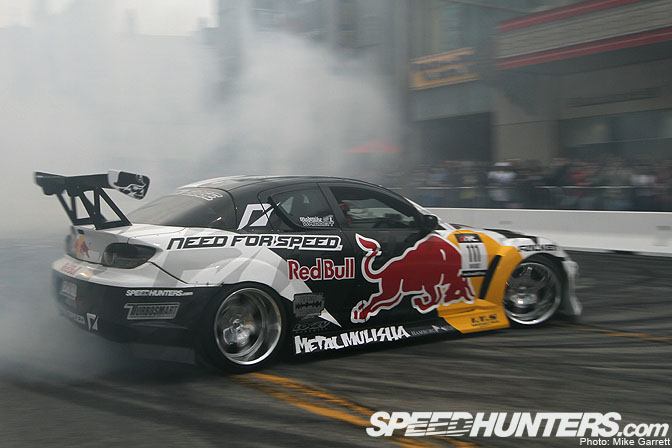 Most of all, the demo gave Formula Drift the chance to expand its audience, and that's never a bad thing.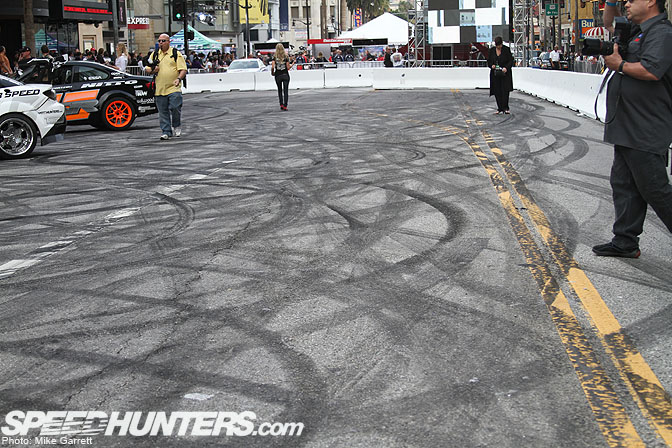 You gotta give props to whoever it was that got the authorization to set this up. Hollywood Boulevard will never be the same.
-Mike Garrett