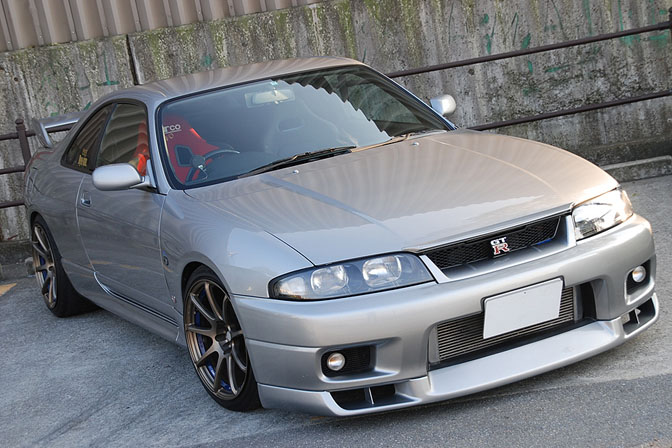 Here we go with my next round, but this time with some R33 love. I will tell you that I'm not the biggest fan of the R33 because of the bulky looks, but with some minor modifications I can enjoy them from time to time. Let's have a look at what Global Auto has to offer.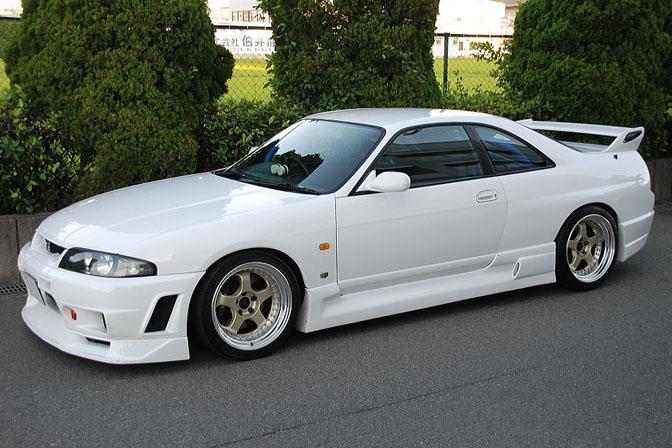 White seems to be a popular choice with the Japanese R33 owners, or maybe not because they are all selling their precious metal. This first one has a JUN front bumper and Nismo sideskirts. Wheels are SSR Professors with some sticky rubber wrapped around them.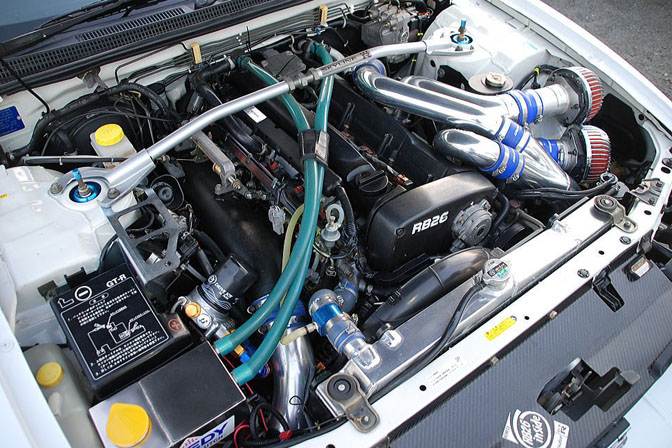 The engine is running two R34 N1 turbo's and it has been treated with a set of aggressive camshafts from HKS. The hardpipes are made by Greddy.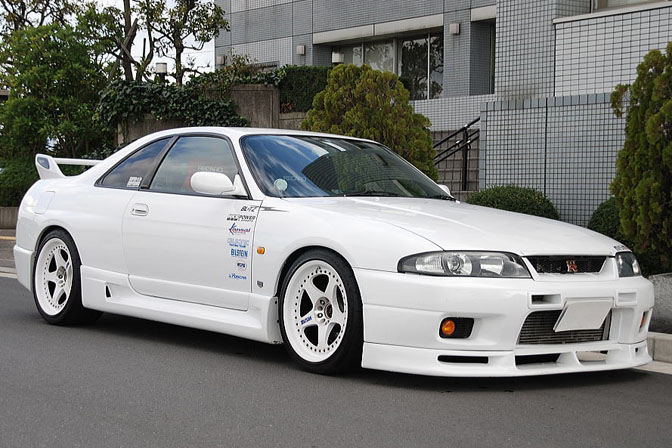 This white version looks like a true Wangan racer. It is running on some exclusive Nismo wheels that suit the car perfectly.  I really like the white on white theme of this car.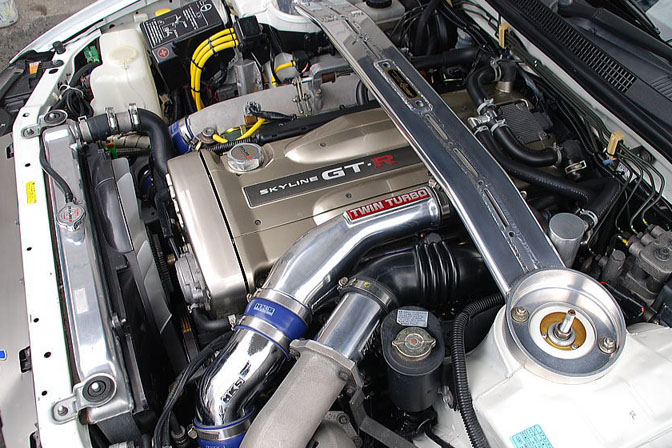 The engine comes from his younger brother, the R34 Nur spec, that has probably been salvaged from a R34 wreck. One thing that caught my eye is the massive HKS Kansai strutbrace, the welds look perfect.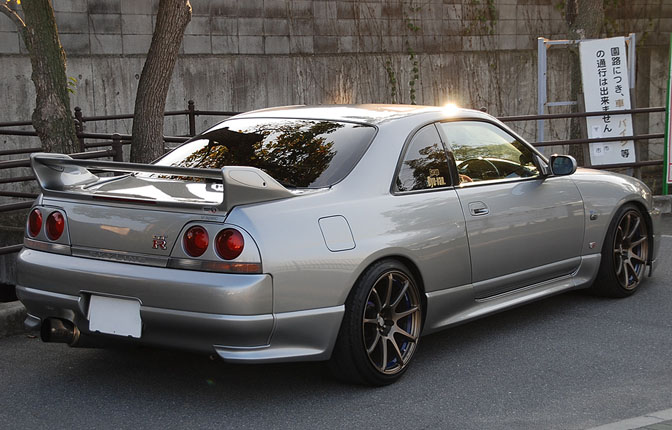 Back to my favorite R33, this model has had minor body modifactions but it has a killer set of wheels that really sets this car off. They are a set of Weds SA70 wheels in 18". The suspension system comes from Öhlins, the system of choice for many Skyline owners.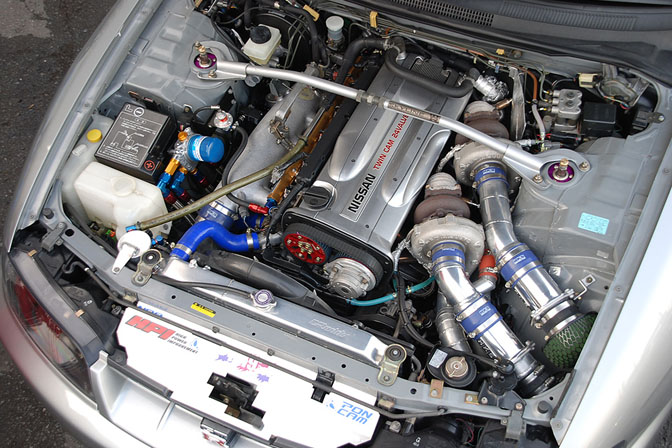 Just imagine opening the hood of this beast and getting confronted with those two huge HKS GT2835 turbo's. Not sure if there any benefits with these top mount turbo's but I do know that it looks good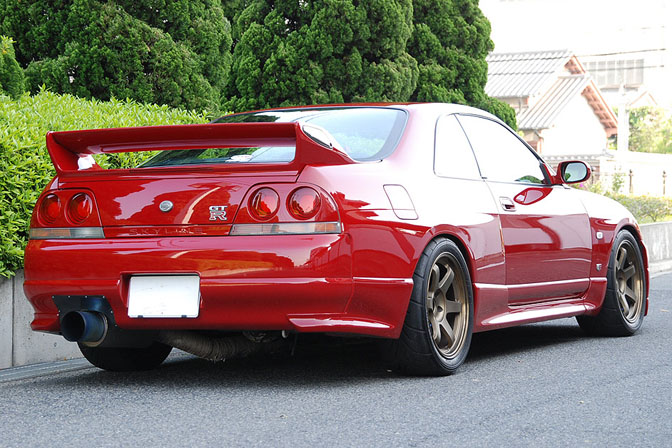 You don't see a lot of red R33s so this one is quite refreshing. Just look at that exhaust that has been heatwrapped. I'm sure the heat shield is there for a reason.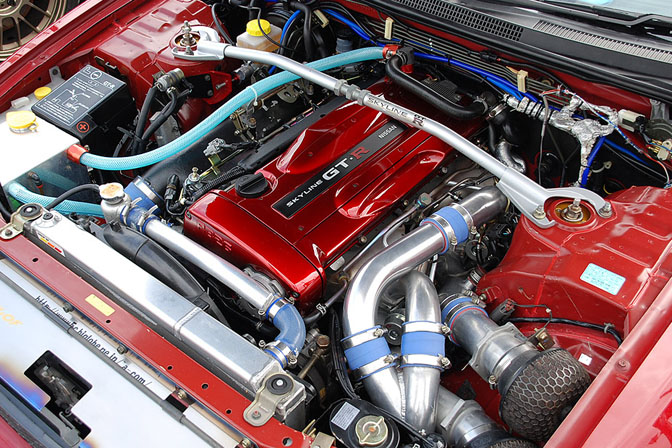 This is again a R34 engine that has been built by Reimax, at first appearance it looks pretty standard, but the magic lies within. It has been fully reworked with forged pistons, crankshaft and it has been completely balanced to give maximum performance.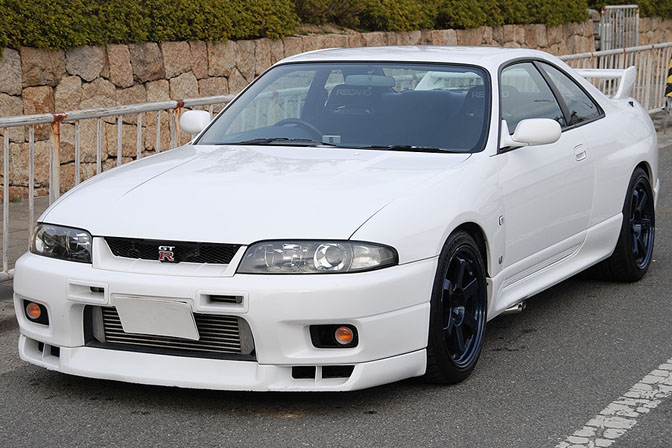 Another white version with something special coming from under the sideskirt. It is called a screamer pipe and starts from the external wastegate, normally it would be attached to the exhaust pipe but know it just dumps it gasses into the atmosphere. This in turn gives a hell of a sound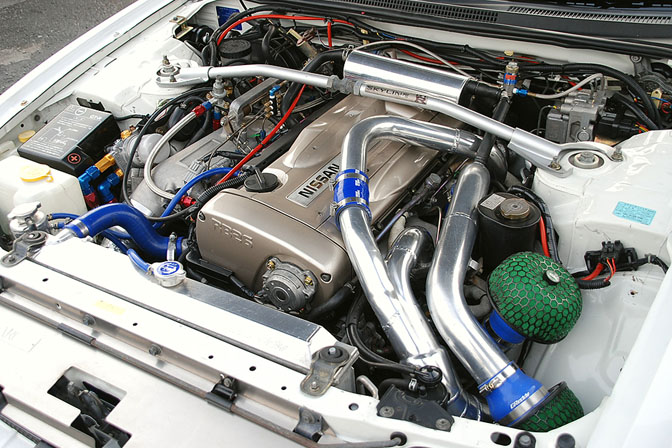 Not sure why the owner decided to make a bigger bend in one of the hardpipes that runs from the turbo to the intercooler.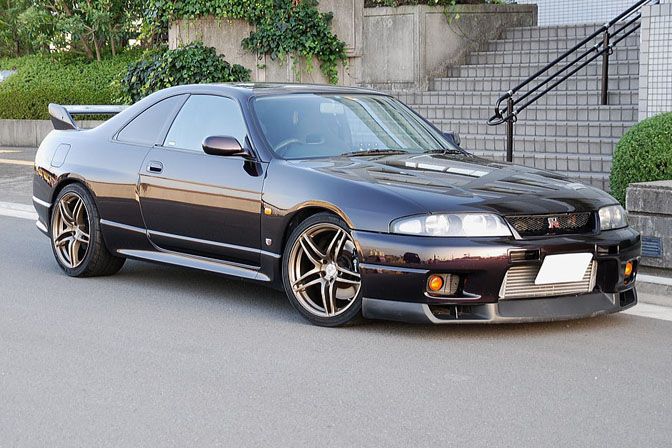 A nice example in midnight color, one of my favorite colors on any skyline. This R33 is running on a set of AVS Model T5 wheels.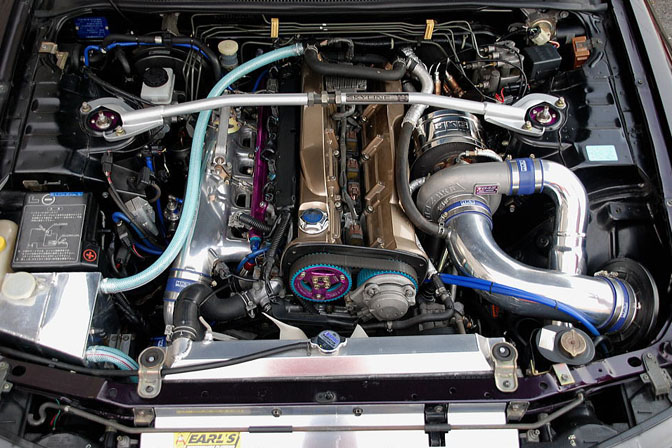 One big turbo dominates the engine bay. It's off course the T04Z turbine from HKS. One of the most popular items that finds its way into the engine bays of Skylines around the world.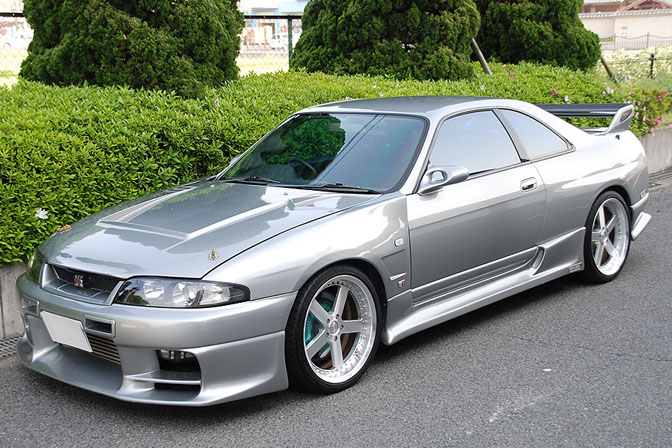 This silver one has a special treat under the hood, but there is more. I like the old school Veilside Andrew V wheels and the fact that the front fenders mimic the Z-tune items.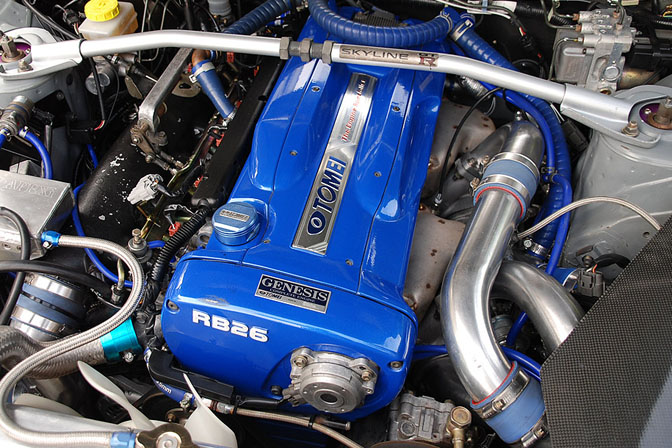 Ah yes, a Tomei Genesis engine. These crate engines can be bought from Tomei just like you can buy a Nismo R-tune engine. These engines can still be bought but it will cost you almost 30.000 dollars. So imagine what a car like this will cost you to import from Japan.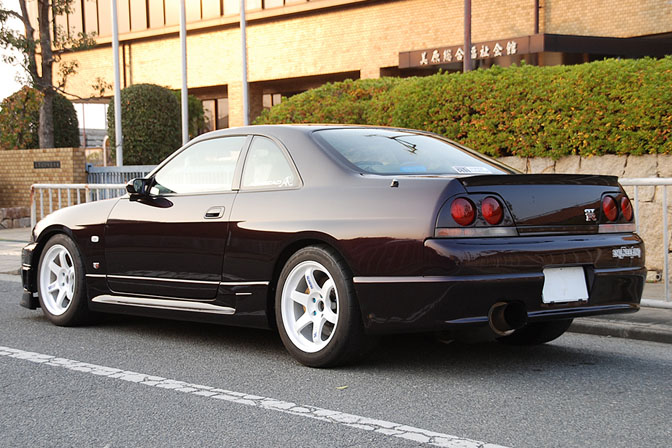 Finally a true R33 that has been made with one thing in mind, to conquer the quarter mile. It has been built by Carshop F1. I quite like the car without its spoiler, you wouldn't mind driving down the street in one of these because they would hardly notice you. Well except from the noise maybe…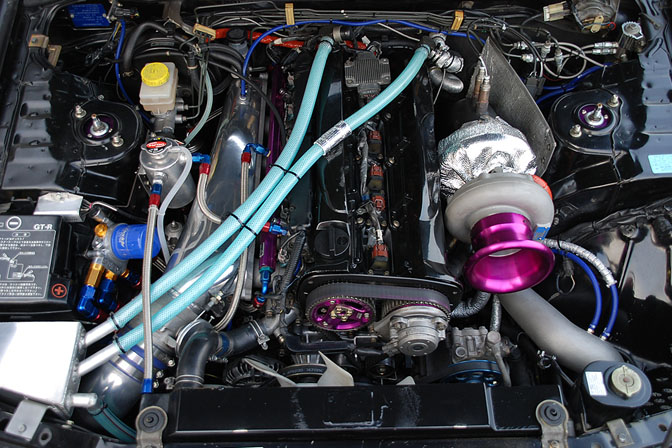 Carshop F1 went with the familiar route and mounted a huge T88 turbo.
That's it for this R33 post, I'm already busy with the R34 post, because I have a lot more to choose from this time. See you tomorrow.
-Jeroen Willemsen