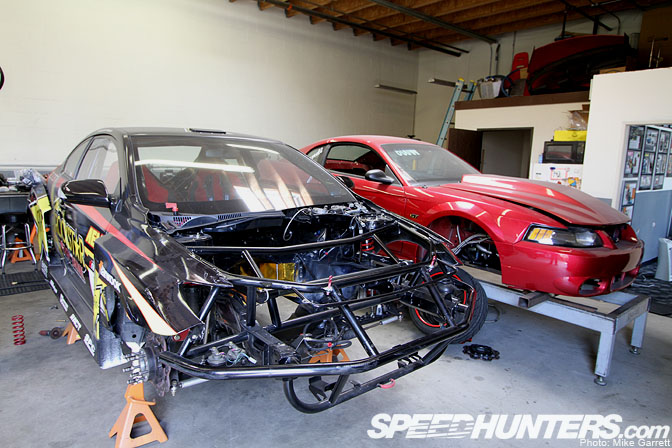 Yesterday we looked at World Racing's preparation for the 2010 season, and now it's time to catch up with another Scion race car – the Papadakis/Rockstar tC drift car driven by Tanner Foust.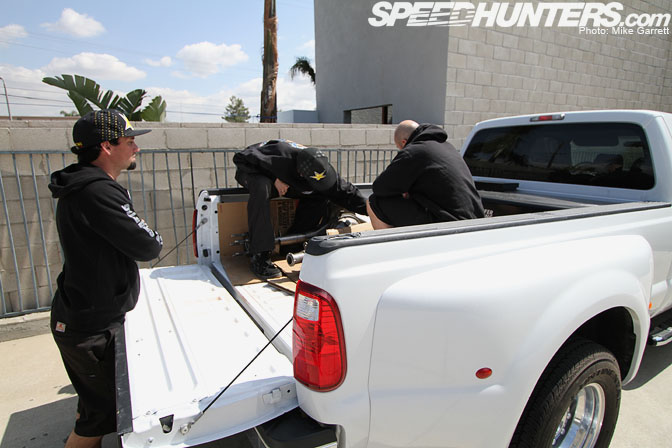 This rear-drive, NASCAR-powered tC debuted last year in Formula D with
a number of podium finishes, and is undergoing a few changes
for 2010. Last week I caught up with Stephan Papadakis and crew at a
small shop in Upland to have a look at the car's progress.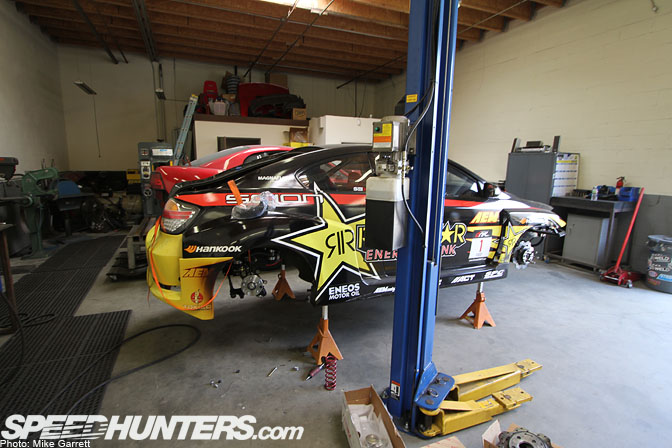 Overall, the tC will be largely the same as the '09 version, with the exception of the rear suspension.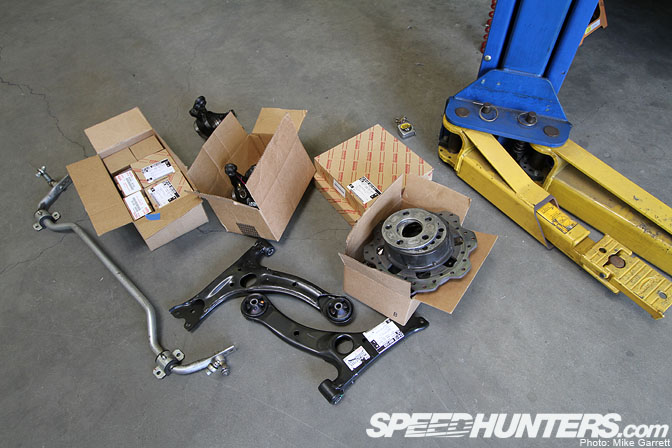 Due to a change in the rules, the car's old Supra rear suspension is being replaced with stock tC components modified to fit with the Supra differential and axles.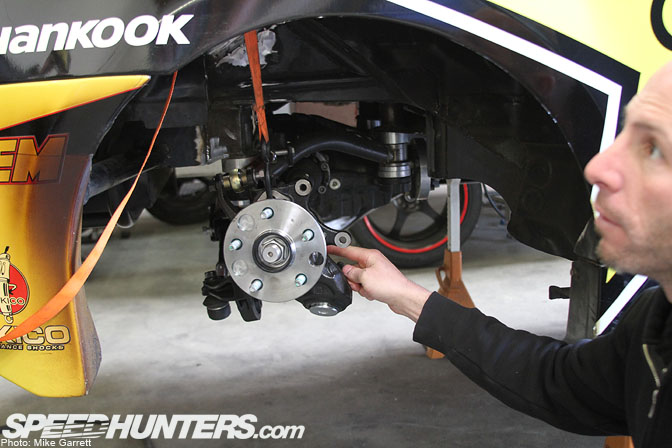 Here Stephan shows the changes.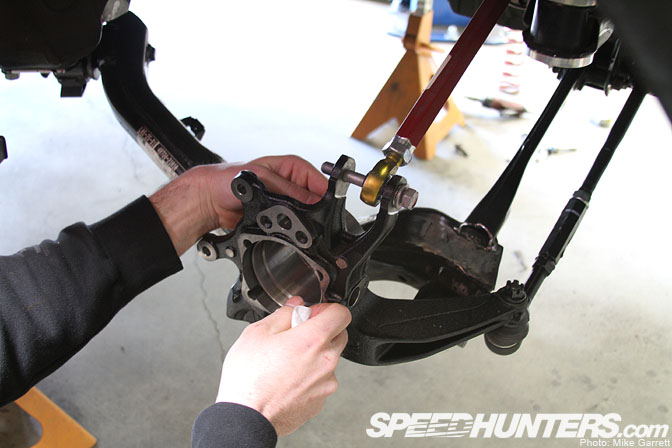 The stock tC uprights modded to house the Supra axles.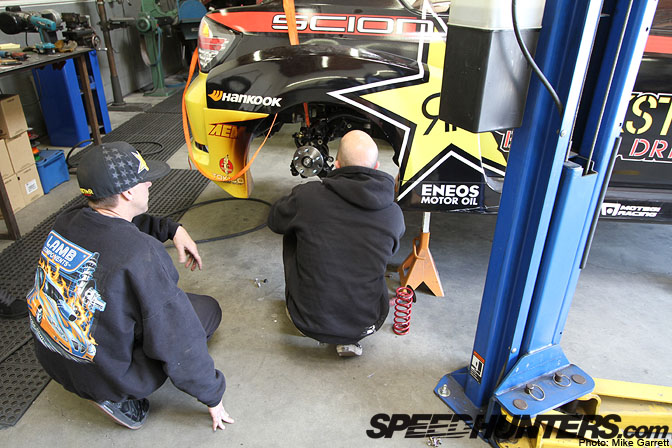 I was wondering if the new rear suspension will change the car's handling much, but Stephan says it shouldn't make a difference.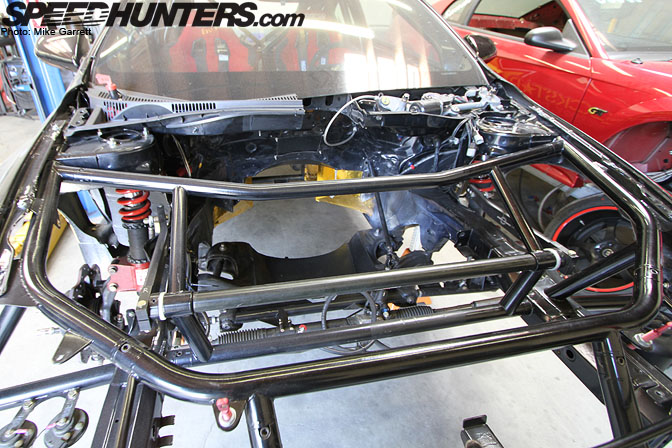 As you can see the engine bay is empty at the moment. A new NASCAR-spec V8 will be dropped in, while last year's motor will be rebuilt and used as a spare.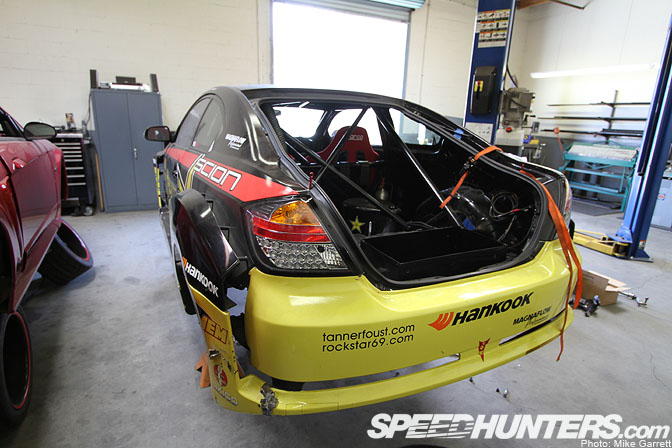 Besides the rear suspension and engine replacement, the car will also have a bit more steering angle added to the mix.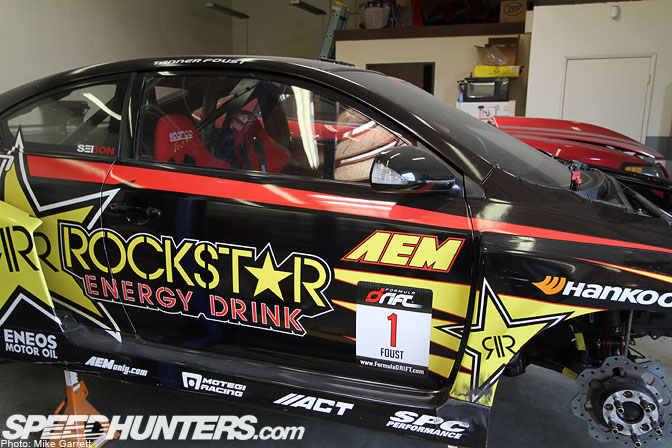 Work on the car should be wrapping up just about as you read this, and it will be ready to go in Long Beach in a few weeks.
Tanner of course will be looking to drive the tC to his third Formula Drift Championship in 2010.
-Mike Garrett