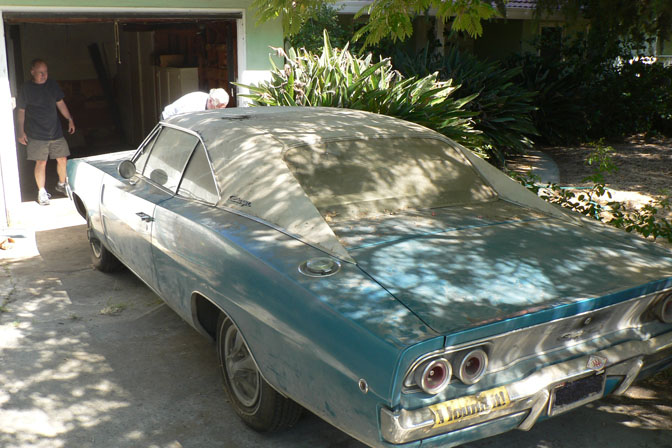 Hey Speedhunters,
My name is Kevin Cederwall from Walnut Creek California. I've been working on cars and dreaming about having a nice one of my own since before I could even drive. I got extremely lucky though when the opportunity to pick up one of my relative's 68 Dodge Charger came along.
This whole process started about 3-4 years ago at around the age of 16, when I picked the car up from his house not knowing what I was getting myself into. But I learned quickly and started with tinkering on the car, with mostly small projects.
When I picked up the car, it had been sitting for 20 or so years without being run, and had acquired a nice thick layer of dust and dirt all over it.
Above is how it looked when I first picked it up.
I started out by doing some small stuff to get it to run, like new ignition, starter, and fuel system. I finally got it to run the first time, and it was a moment that I will never forget. I drove the car for a while in this state, but I soon realized the engine and transmission were most likely on their last legs.
I finally pulled the trigger and decided to make something of the car. Up until this point I had not known what I really wanted to do with the car, but after seeing multiple "pro-touring" style cars, and as the "stance movement" was gaining momentum I decided how I really wanted the car. My ultimate goal was, and still is to have a car that has so much presence and personality that you cannot ignore it.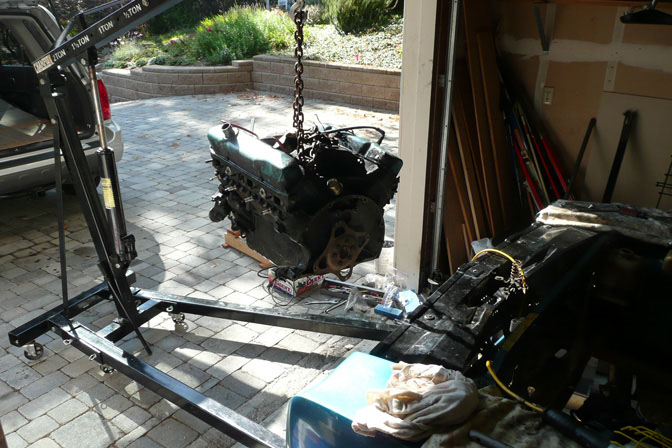 With that in mind I pulled out the old grimy engine and began on a long
journey of research, finding parts, and finally building the motor.  I
decided to take the stock 383 cubic inch motor and stroke it out to
about 438 cubic inches. I could have done a 440 motor swap for about
the same price, but I kind of wanted to keep the original motor in it,
and the 383 block is lighter than the block I would swap it with.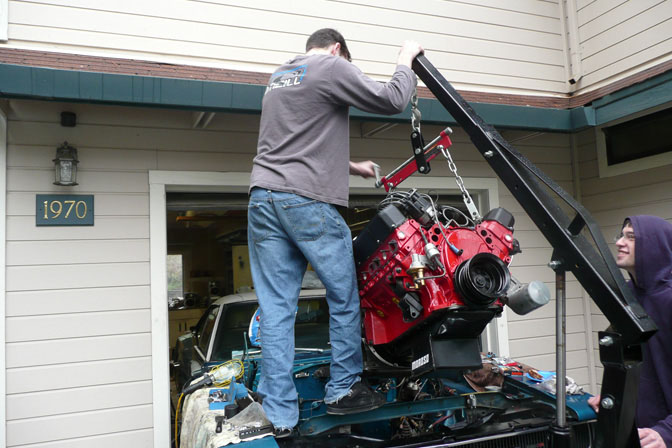 The motor should be making around 400 horsepower at the crank and more
than that in torque. However I have not dyno'd it yet, and this is just
speculation at this point. I wanted to have plenty of power, while
still keeping the engine streetable, and this setup did exactly that.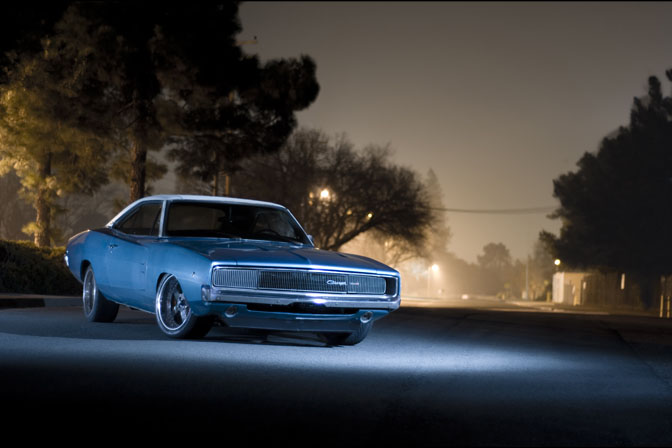 The car looked decent as sitting as it was, but I firmly believe that the wheels of a car can make or break the look. I stumbled upon a killer deal for some DPE wheels that I just could not refuse. However I didn't know what offsets and widths would fill up the wheel wells, since not many people in the muscle car community go for the filled out fenders/stanced look.  The specs for the wheels are: DPE R05 fronts: 18×9 0 offset, rear: 18×10 0 offset.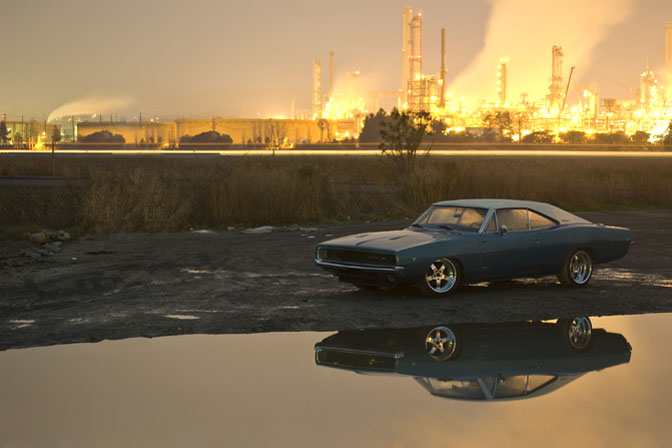 I then lowered the car more, and added a few goodies, such as adjustable upper control arms, a LSD, and a front spoiler to improve the overall look. After all of that, this is about how the car looks now.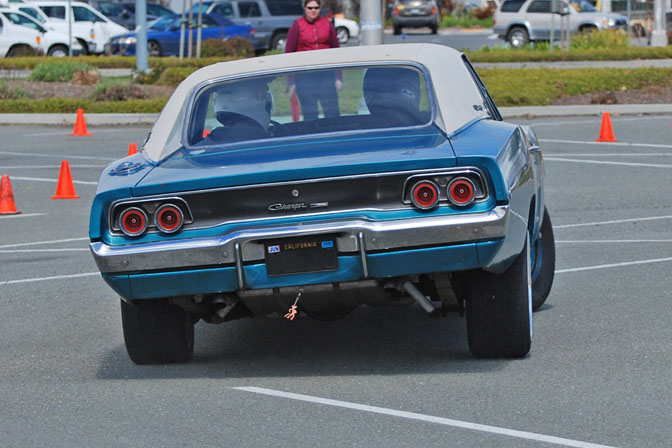 I also took the car to an autocross just to see how it does before it gets any new suspension parts, and it did fairly decent for such a heavy car.
The car still has a long ways to go, and the stance is not nearly perfected yet, but I love the car and especially all the looks I tend to get while driving it. This car is also pretty much daily driven, so progress can be slow, but there is always something that needs to get done on it.
Just a few of my future plans for the car are:
Perfecting the stance:
     -Slight drop in the front and a definite large drop in the rear 3" or more
-Possibly new set of wheels or spacers
-Lots of suspension and steering upgrades for a more firm and controllable ride
-Disc brake setup, possibly from a dodge viper
-Manual transmission swap
-New interior stuff, and eventually new paint and body work.
So that's my car, and a bit of its story, I hope guys like it and its worthy of your site. I've been reading your blog for quite a while, and I love the type of cars you guys feature, especially the variety of cars you seem to show. I am also a pretty big fan of the drifting scene, and I jointly owned a drift car that we used in a few events.
Keep up the good work!
-Kevin Cederwall