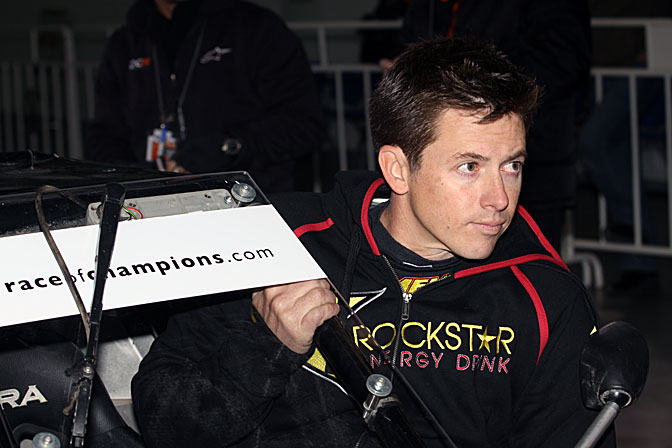 It is said that there is a new Great Wall of China, this time to keep the virtual barbarians on the internet out of the People's Republic. Well, such technical matters are way beyond a humble scribe such as I, but if such a thing does exist then Tanner Foust may have brought it home with him after his visit to Beijing last month. How else would you be able to explain the time it has taken for this interview to reach SpeedHunters Towers in Vancouver? Never mind as ever he is worth listening to………………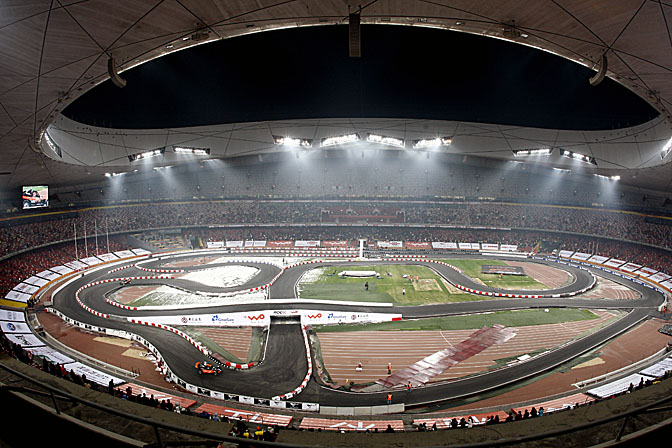 Tanner Foust Beijing Blog.
Tanner, this was your second Race of Champions, tell us about China, Beijing and the atmosphere at the Bird's Nest Stadium.
The Bird's Nest stadium is an incredible engineering feat.  It's huge, beautiful, virtually unused, unfortunately, but still remains a national tourist attraction day and night.  The ROC all seemed to love the track.  With speeds in excess of 90mph in the stadium we were all having some fun.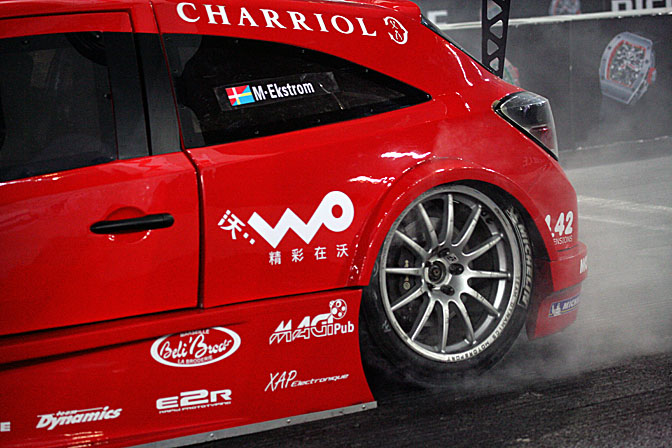 How did the event compare to last year's event at Wembley?
The Track was much longer, faster and had more grip than last year.  The driving was certainly more fun but harder on the cars as the "jump" was breaking suspensions throughout the 3 day event.  Oh, and it was three days of racing instead of one like last year.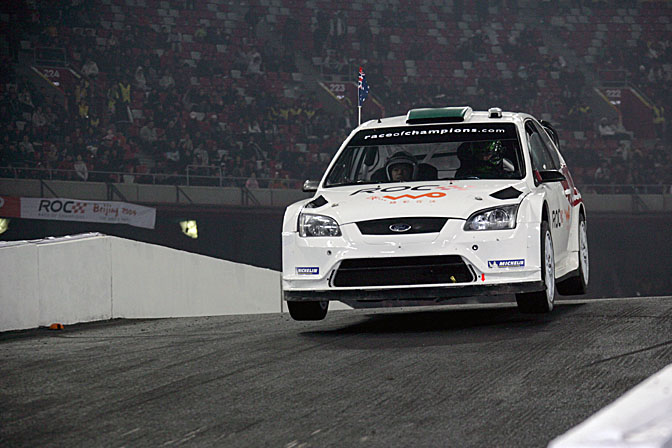 There are several different types of car used at the event. What were the problems encountered in driving each one and which did you like best and least?
I loved the Ford Focus WRC car.  This was a true racing car and it responded in hyper fashion to everything you did behind the wheel.  The ROC buggies are very consistent, powerful and fun to slide around on their gravel rally tires but their buggy counterparts, the smaller ones that I can't remember the name of, were very difficult to drive.   They were twitchy, they spun the inside tire very easily and required a unique style to get around the track quickly.   Regardless of the challenges with each car, the guy next to you had the same challenges–that's the idea behind the ROC.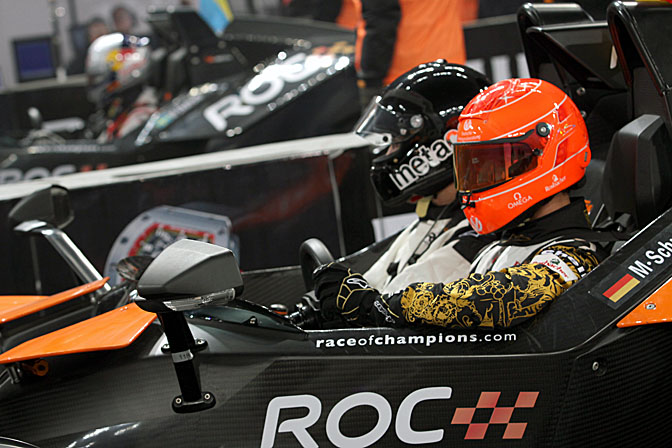 A highpoint must have been beating Michael Schumacher, in the Nations' Cup, you were the only one to achieve that, tell us about it.
Staging up next to MS was an awesome experience.  During practice I was always sure to watch whichever car had that bright orange helmet because he was always quick.  Then to look over at the man himself before the run just made me refocus on what I needed to do; get good exits onto the straights, avoid grazing walls, resist the urge to slide the buggy.  Ultimately, the event is for fun and the cars are not all identical but MS said his lap was good and he was impressed with the "drifter."  So that's nice.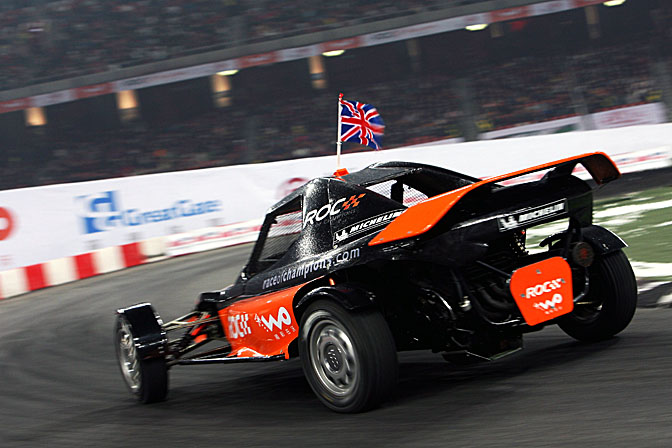 In the Race of Champions itself you only just were beaten by new F1 World Champion, Jenson Button, talk us through that.
Last year I took Jensen out of the ROC in the buggies.  While not that big of a deal, I'm sure it didn't end his year very well to get beaten by the American newbie just after having lost his Honda ride.  This year was a bit different, he not only won the first F1 race in a huge upset, he won the championship!  The man has momentum and who am I to step in front of that!  We had a great race, probably the closest race of the week and he took me out in the Opel Touring cars by .05 seconds after I'd beaten China and Morocco.  It was a good battle but I'd hoped to go further.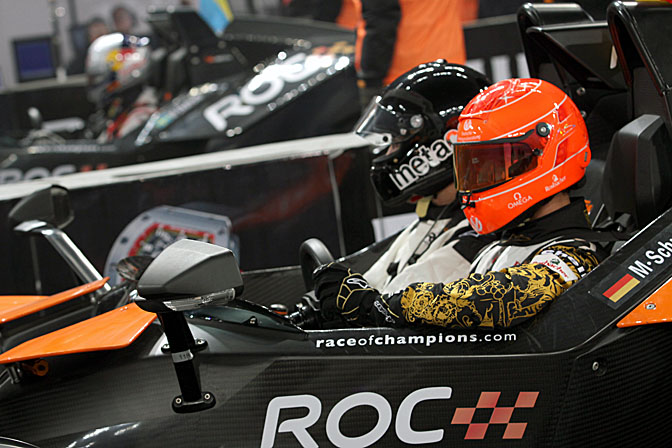 Champions are very competitive people by nature, what was the atmosphere like back stage amongst the drivers? What are they like without their public faces on?
Virtually all the guys in the locker room are very down to earth, fun people who have just finished their stressful seasons.  The air is one of vacation, light competition rather than political championship pressures, and rousing amongst guys that do what they love for a living.  Also, with very little English spoken outside of our ranks, it was a much tighter group then last year.  Kristensen, Ekstrom and I even got in a snowball fight on the Great Wall!  I'm sure we're not the first…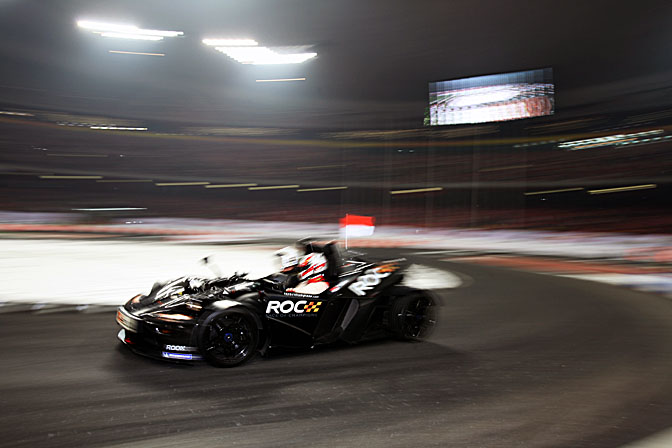 Did you think that the variety of cars and competitions you have been involved with in the past (drifting, time attack, rallying) gave you an advantage over the other drivers?
If I could muster anything in my past that would be considered anything close to an "advantage" over these world-class drivers it would have to be the variety of things I've competed in.  My favourite thing to do is learn a new car and a new track as quickly as possible, so that attitude definitely helps in the ROC format.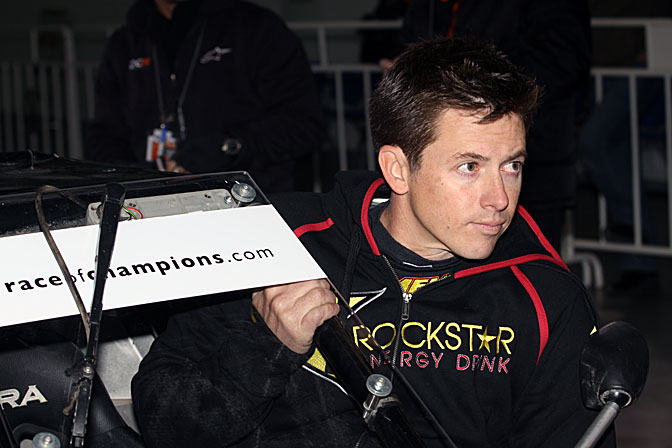 Would you like to compete again in 2010 Race of Champions?
AAAbsolutely!  I'd also like to bring out the Rockstar Scion for a drift demo.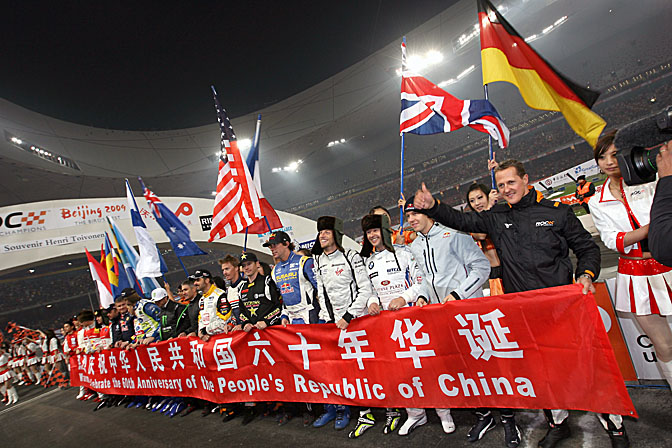 What would be the one memory that will always say Race of Champions 2009 to you? 
On the final night in Beijing several of the drivers got together to "turn over" Mattias Ekstrom's hotel room–as a little congratulations.  The couch made its way into the shower, the tv and desk found themselves it the hallway and the bed was turned upside down.  His girlfriend didn't appreciate it but we had a blast.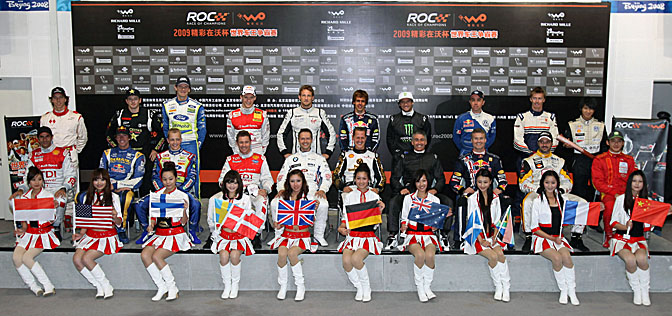 What would you say was the best element of the Race of Champions and the worst?
The best thing about ROC is the amazing array of drivers that is assembled for the event.  To get F1 champs, WRC champs, DTM champs, etc. all in one place to duke it out is just awesome.  The worst is the type of track you have to work with.  It's tight, all pavement and doesn't give a lot of the drivers the room to exercise their skills to show who the best driver is on that day.  The organizers do an amazing job of putting the show into the ultimate spectator venue, a stadium, but that inherently limits the speed and fun for the drivers.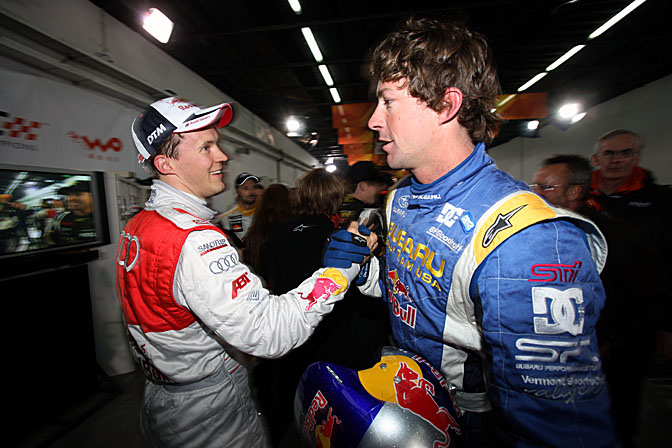 Your USA team mate, Travis Pastrana, has a reputation as a bit of a joker, ant stories that you can tell us from Beijing?
I do have this reoccurring memory of Travis running around with his shirt torn off and a dirty panda hat strapped to his head… but no stories for these pages, sorry.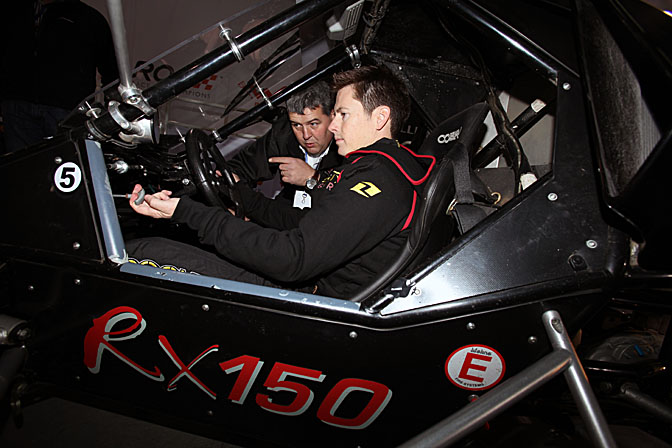 How would you describe your 2009 season?
In 2009 we took several podium spots in both rally and drift but overall it was a hard year for me.  I worked for SOOO long to get Ford involved in the US rally scene and it finally paid off at X Games this year with the Rockstar Fiesta.  We had an incredibly successful year for Ford and Rockstar at the X Games but I was disappointed not to get the opportunity to race that same Fiesta in the stage rallies after the X Games.  In drifting we learned a tremendous amount about the Scion and even took an event win.  We will come out swinging in 2010.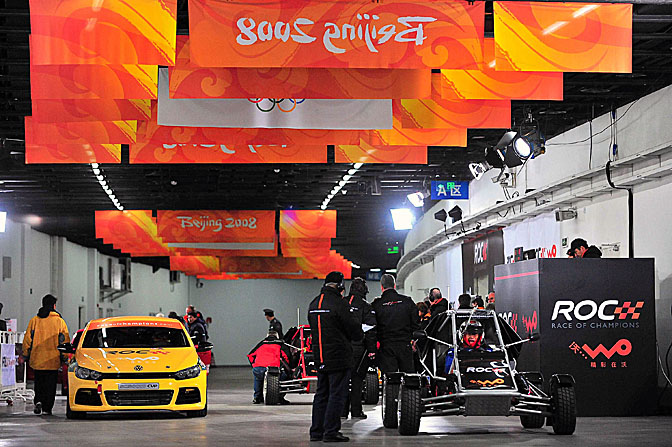 What can you tell us about the prospects for 2010? 
I am continuing to work on Ford for the Rally-America season and for the X Games.  I think we will continue on the success we had in 2009 but there will be other players involved now.  I may also take a few more trips to Europe and experience some of the driving scene over there.  I think the European Rallycross scene is very cool so I'm going to go check it out a bit.  
In Formula Drift we will run a new and improved version of the NASCAR powered Scion TC for Rockstar and with the lessons learned I think we will be contenders for a 3rd Championship.  On the TV front there are a lot of opportunities opening up.  And let's face it, all of this stuff is basically and excuse to have fun with other peoples' cars… so life is good!