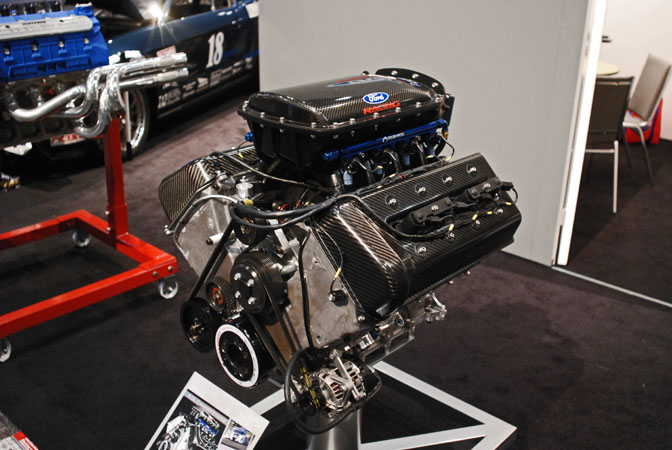 The PRI show held every December in Orlando, Flordia is a must-see for all hardcore builders and drivers. It is the SEMA Show of the Performance Industry. While there are some amazing cars on display, the show is more focused on peformance parts available to build your dream street machine or full-blown race car. I have been attending the PRI show for the last few years to keep up on products available, as well as attend some meetings with sponsors. Not to mention getting out of cold Maryland in December to get some sunshine and warmth is never a bad idea. As I walk the show I start to wonder if it's weird that I find fully-dressed race engines on a stand just as sexy as a slammed car with perfect wheel fit? This Roush Yates\Ford Racing just had me sitting back admiring it. Am I the only one that looks at that and says "dammmmmmmmnnnnn"?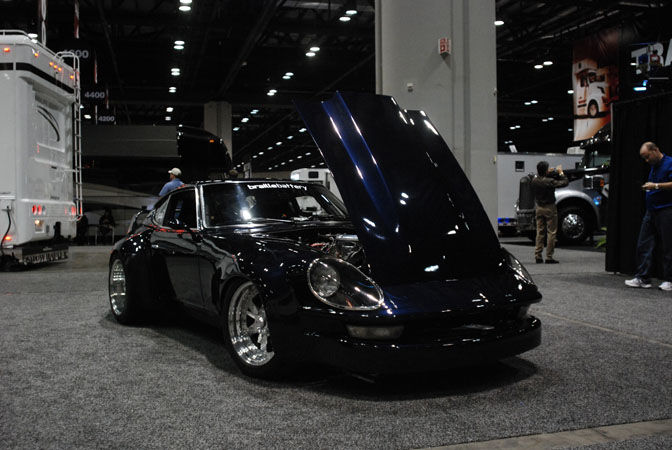 This Z caught my eye too, although I would have liked to see some fuel injection rather then a carburetor on the V8. The car was beautiful none the less.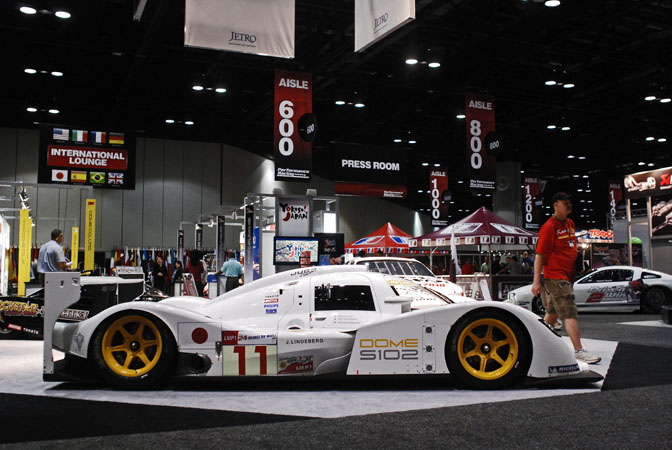 The dome S102………Holy crap that thing looks fun!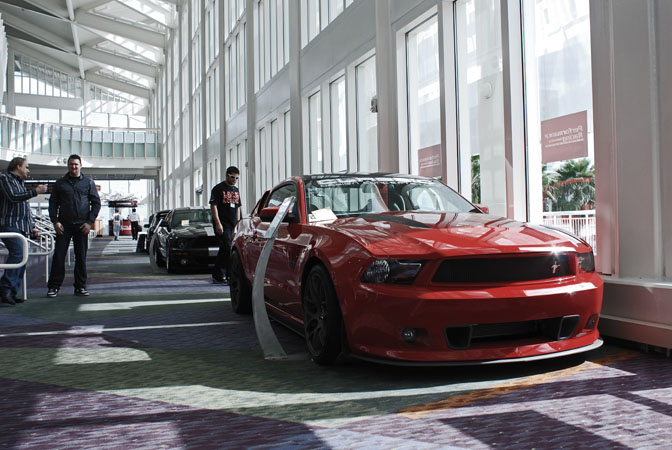 This is the Classic Design Concepts 2010 Mustang "Weekend Warrior" that was built for SEMA this year. It is the picture-perfect daily driver that is an animal on the track, It has 550 HP, huge brakes, carbon roof, and the engine is moved down and slightly back. It even has a place to lock down a floor jack, spare wheel, and of course, your helmet. While I'm not a big fan of rear quarter scoops, they are functional and they cool the rear brakes.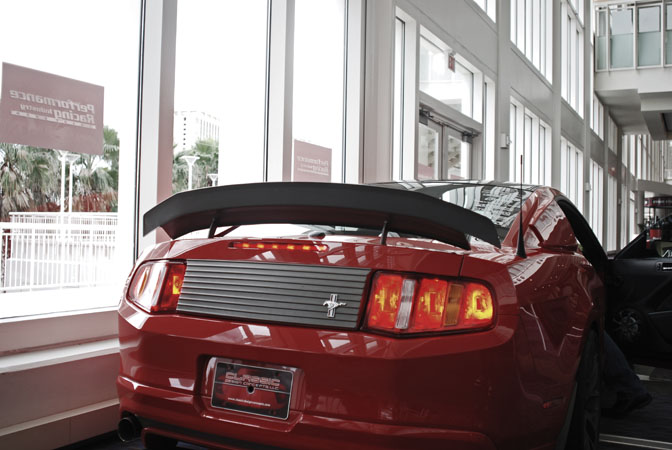 The RTR rear spoiler turns into an air brake when you touch the brake pedal. I though this was pretty cool. I wonder how well it helps slowing, if any?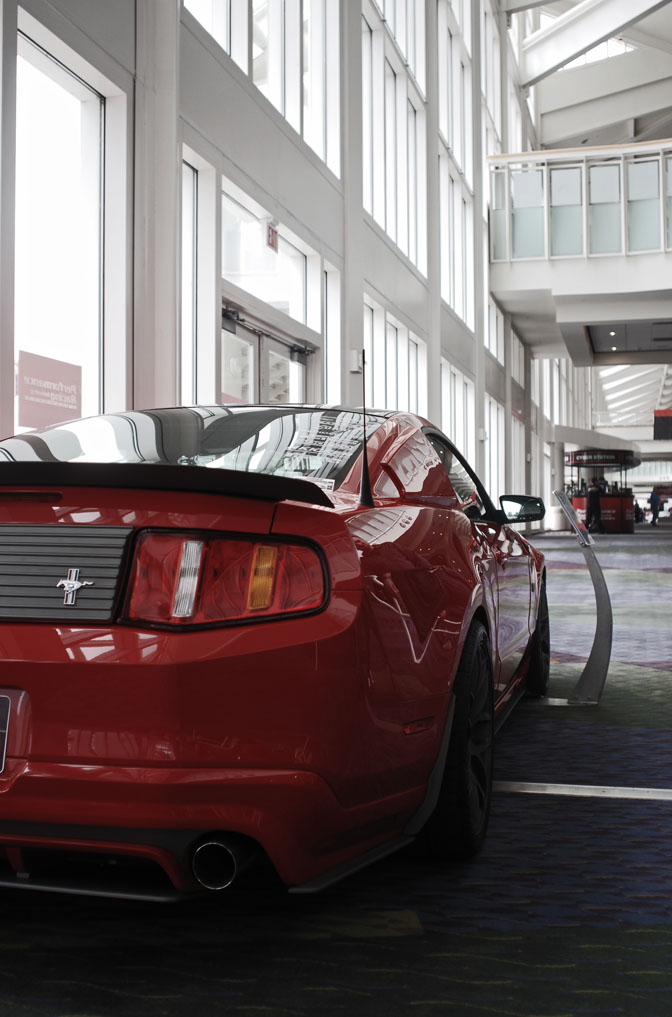 Check out the RTR rear diffuser, wheels, and rear spoiler. I think it just sets it off. Maybe I'm a wee bit biased?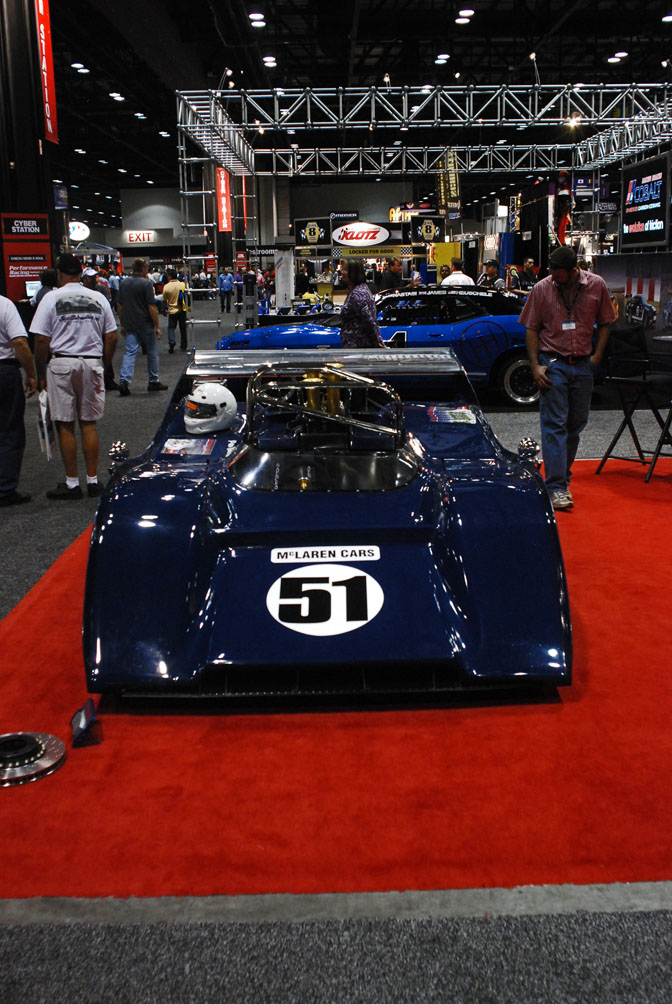 This old McLaren was super clean.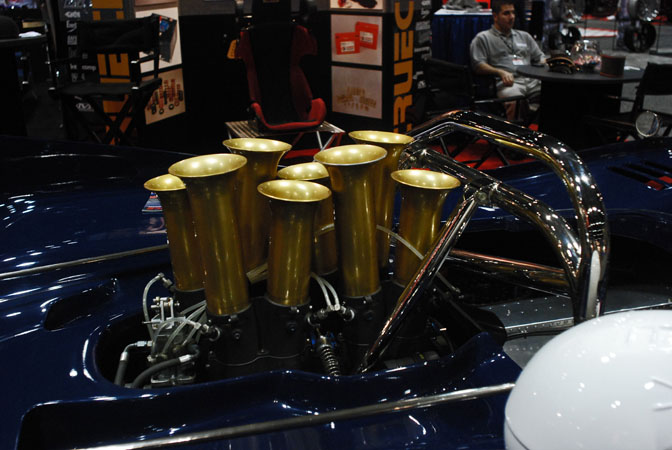 I just want to put this injections system on my dining room table. It seriously is a work of art!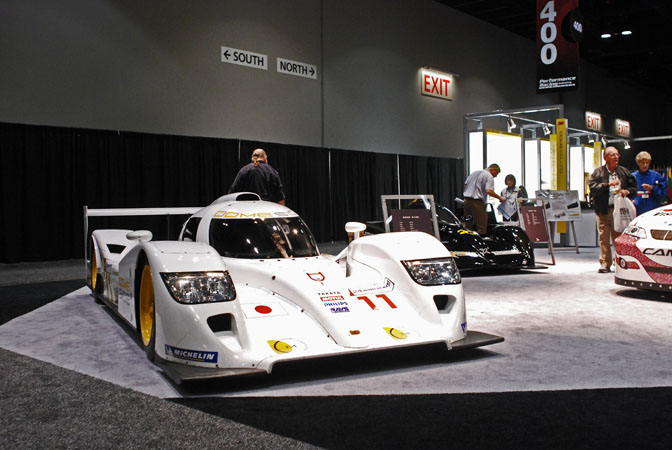 So seriously… what would you do to take this around Nurburging just once?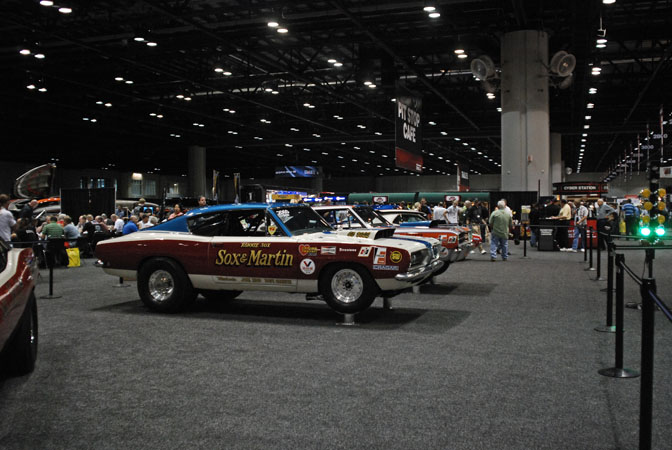 I absolutely love the look of these old school drag cars.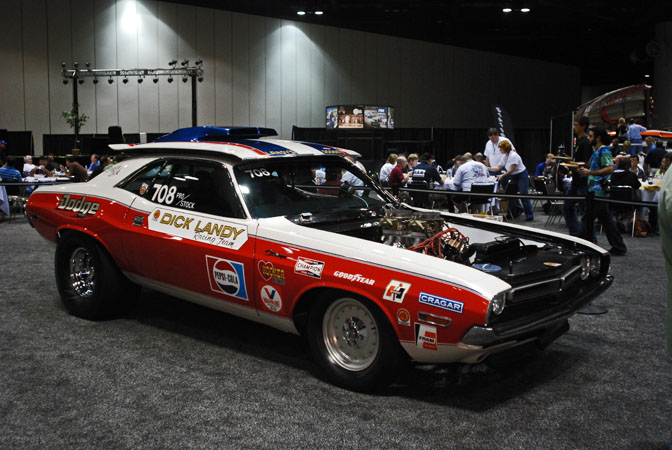 Think this one would pull the front wheels off the ground? I think YES!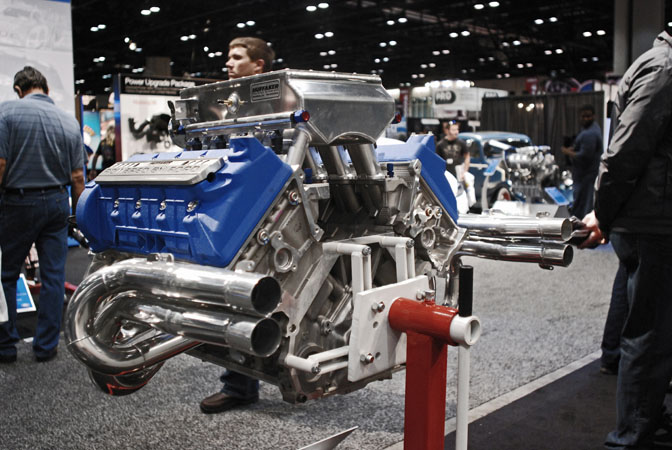 The Huffaker 6.0 liter mod motor. This is the engine Mike Davis runs in his 2010 Speed Challenge GT. The fab work on the intake manifold and the headers is simply incredible!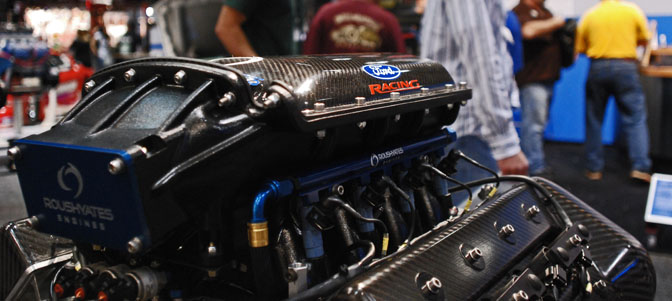 Simply sexy!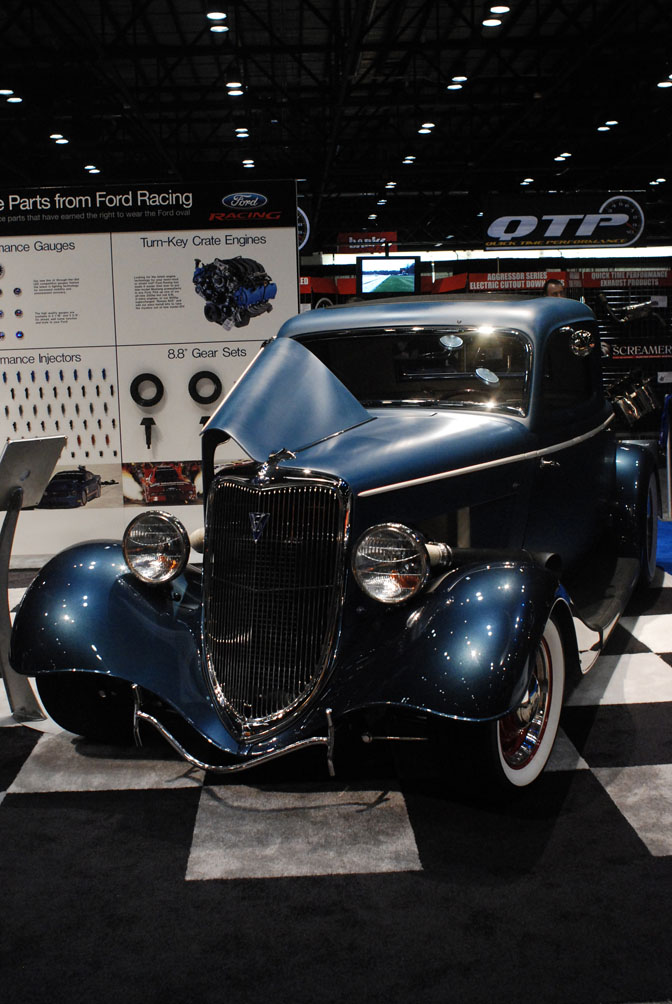 This 34 Ford was built for SEMA. While you would expect it to have some sort of V8 in it, what is under the hood is a surprise……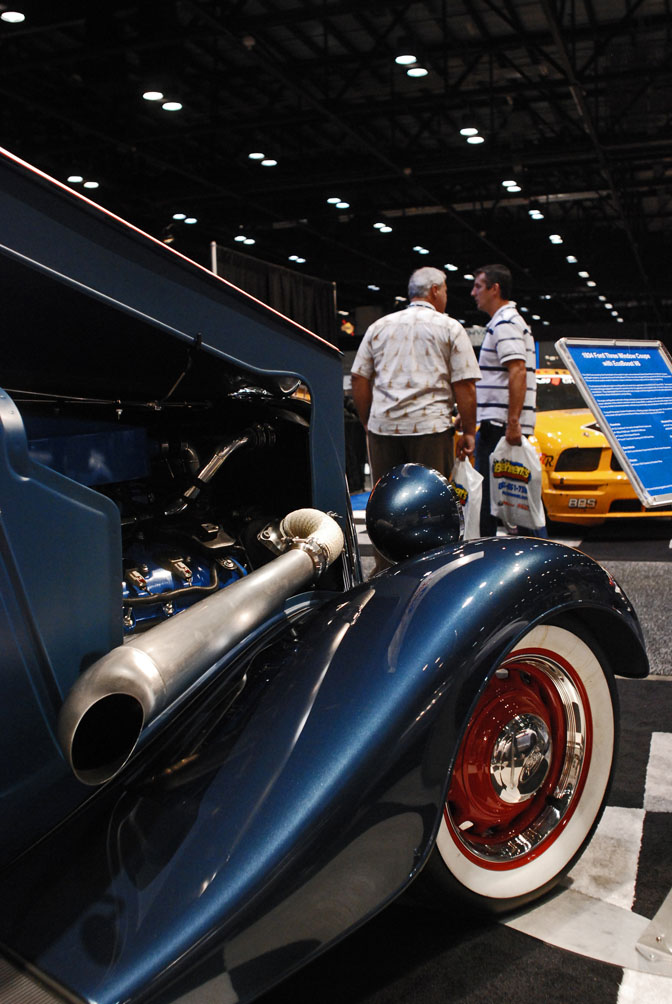 Yep! That is an Ford EcoBoost motor. A 360hp twin turbo V6 that brags there IS replacement for displacement! I bet this thing gets better fuel mileage then any other 34 Ford out there… well if you can keep your foot out of it, that is!
Special thanks to Marc Strong for the pictures!
- Vaughn Gittin Jr.