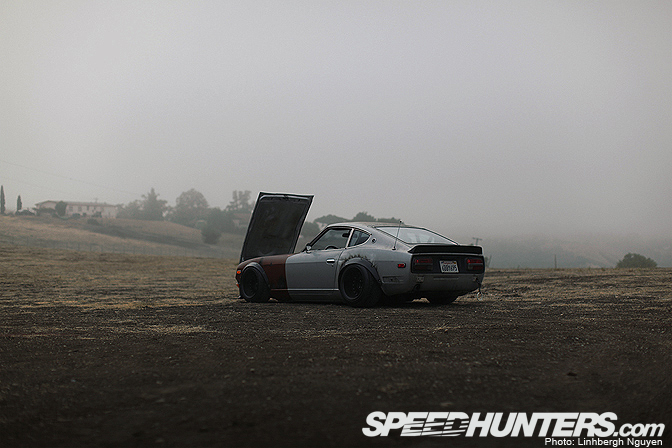 "Offset is everything": This is a mantra which many of you guys have been preaching for some time now… But I want to question if wheel offset is indeed the be-all-end-all of modified cars aesthetics around the world. For me cars with offset wheels are usually great, but it's a rule that doesn't always apply to all cars across multiple styles and genres. So let me put this alternative idea forward: Stance is Everything.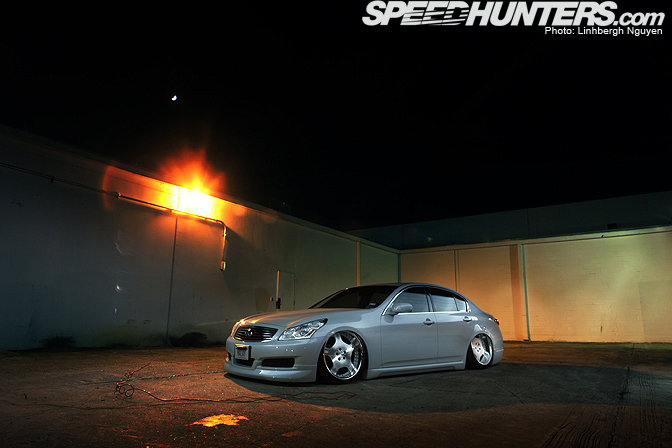 How the car sits on its wheels -the stance, is the one element which separates the cool from the cheesy. It doesn't matter if it's a hot
rod, custom, VIP, drift or race car and has tall, narrow, flush, tucked
or poking wheels.
You with me on this one? A car can have amazing offset wheels, but if the stance is wrong then the whole effect is no good. But a car can have an amazing stance and average wheels can still have a strong visual impact. So by my books, stance overrules offset.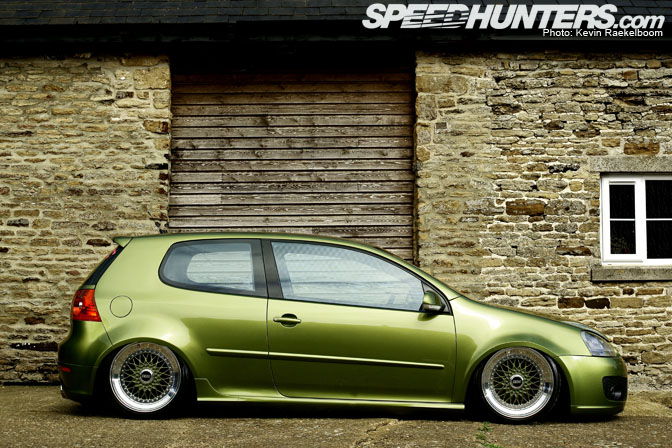 So we've decided to devote all of November to exploring the most radical of stanced cars: the lowest of the low… welcome to Slammed Month!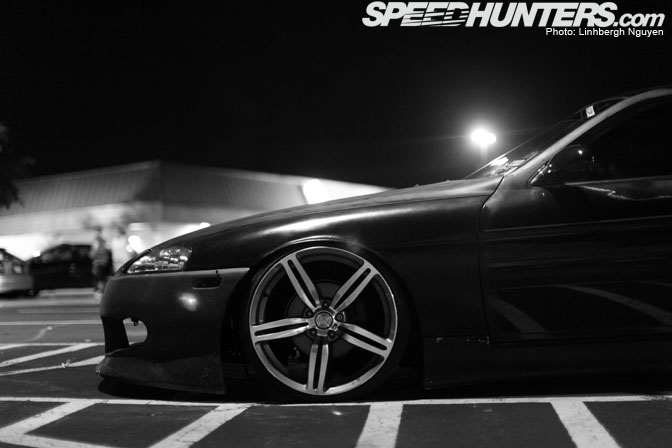 Now there seem to be several schools of thought as to how one should go about getting a car onto the ground.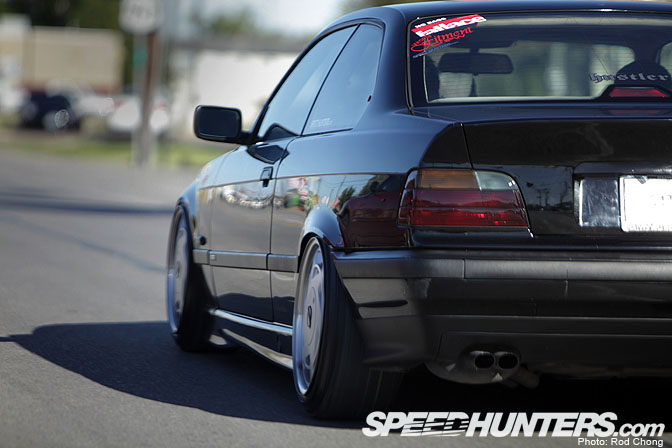 For some, the stance of a car has to be hardcoded… it has to be a permanent setup and means the owner has to deal with next-to-no suspension movement, regularly scraping the underbelly of the car and the potential of getting stuck on speedbumps and ramps. It's all part of the experience.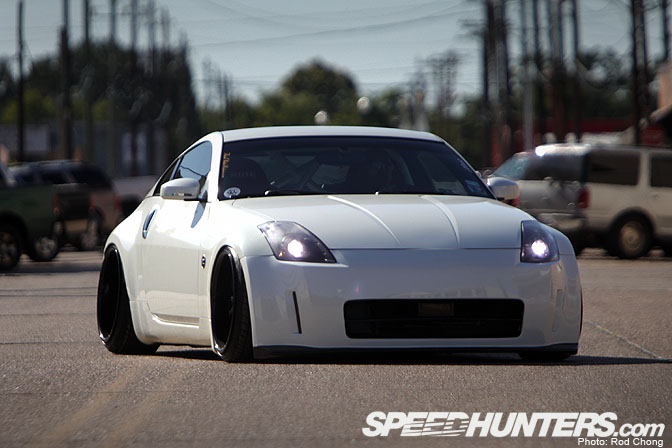 For these types of car owners, it's the extremity of the car which has the appeal. It's a bit like someone who wears fashion forward designer clothes like Vivian Westwood or Alexander McQueen; they're not functional like hiking outerwear, but the look makes a huge, impossible to ignore, visual statement. And that's the point of these cars.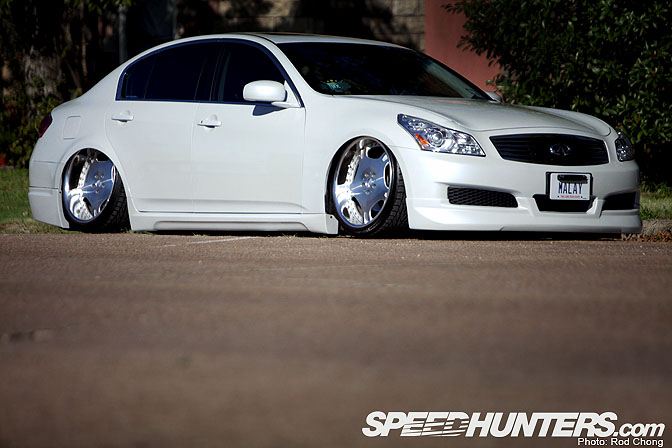 Other car owners don't want to sacrifice the experience of luxury for the sake of visual impact. They prefer being able to cruise low, and lay frame when parked.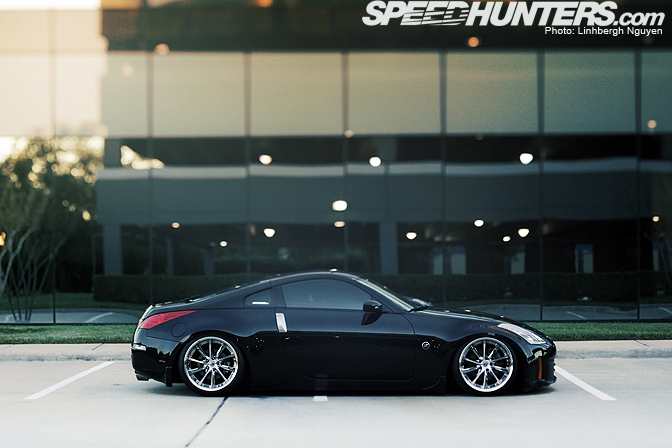 For them, air ride is the way to go as these cars are more expressions of refinement than hardness. Coilover people sometimes look down on those who've gone the bags route, but Speedhunters will showcase both sides of the argument this month.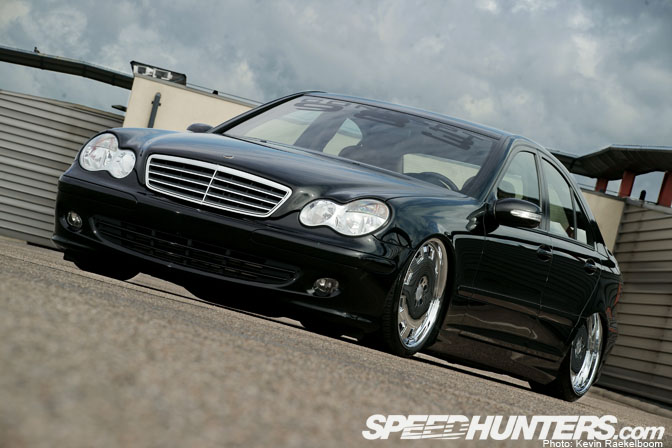 Air Ride installations are certainly very popular in the Belgian modified car scenes where builders stick the suspension systems into just about anything.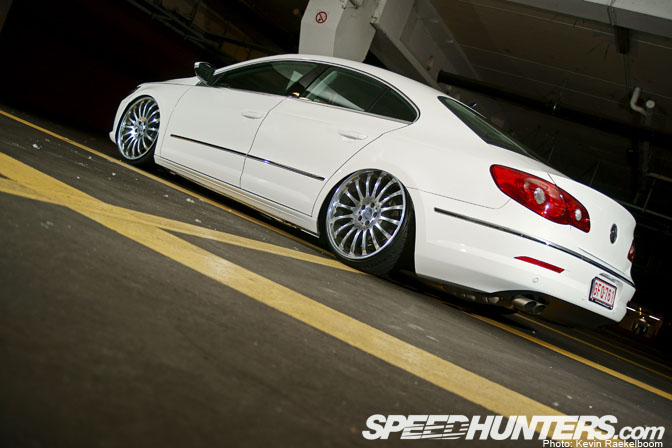 Our Belgian correspondent Kevin Raekelboom has a new group of slammed Euro machines to showcase for you this month.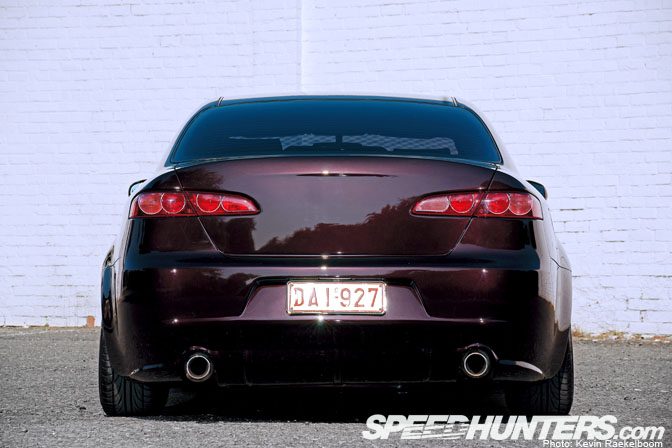 Like this dropped Alfa.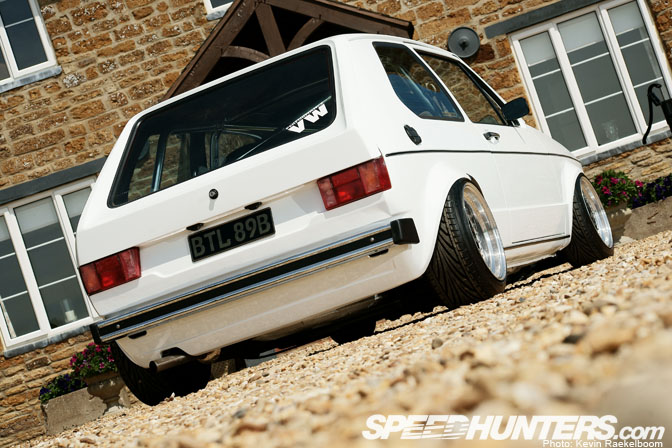 So which scene does the best, aggressive wheel fitment? The Europeans have been doing this style for the past decade already.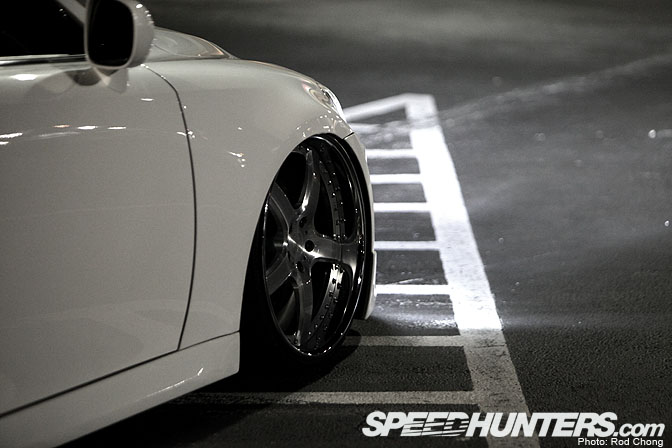 We know this style is really coming on song now in the States. If you don't have tight fitment you might as well leave your car at home!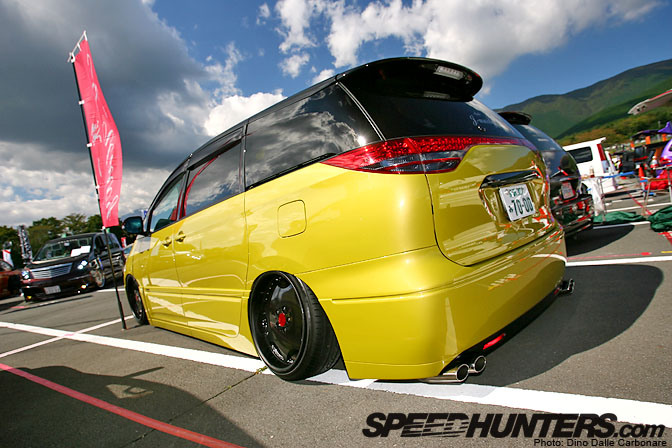 And  the Japanese have also been at their aggressive wheels for a while too.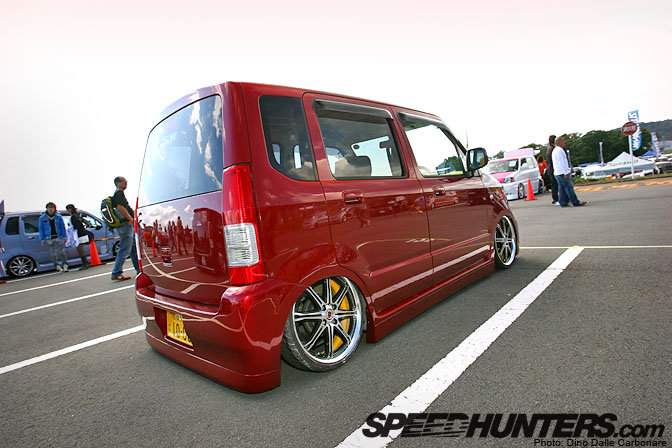 Like in the European scene, tuck style wheel fitment is also a strong movement in Japan. We'll be featuring all sides of the equation this month.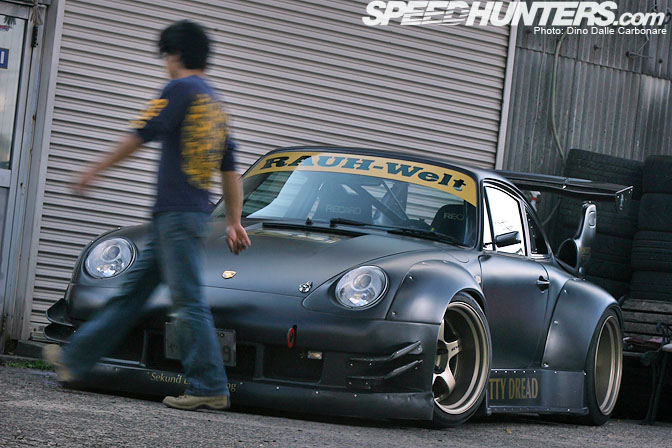 Dino has been busy shooting all sorts of Japanese metal to feature this month. He recently visited the Rauh-Welt shop and did a photoshoot with their Natty Dread 993. I can't wait for this feature! This car is a perfect balance between uncompromised performance tuning and aggressive visual style -a magic and often elusive combination of elements.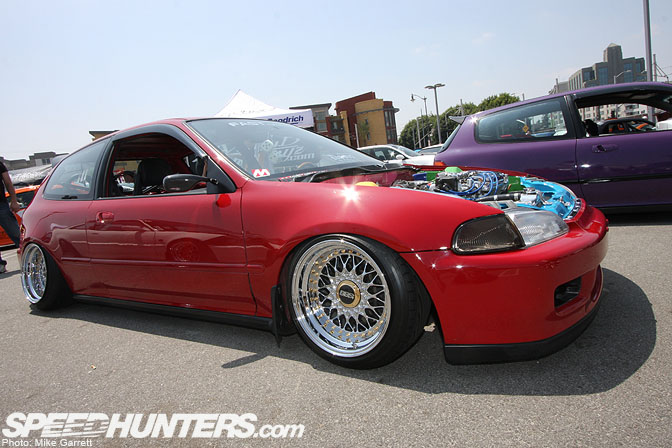 Meanwhile Stateside, Mike Garrett is going to be pretty busy with SEMA in Las Vegas this week, but upon his return to LA, he'll be looking to showcase different aspects of slammed cars in the So-Cal area…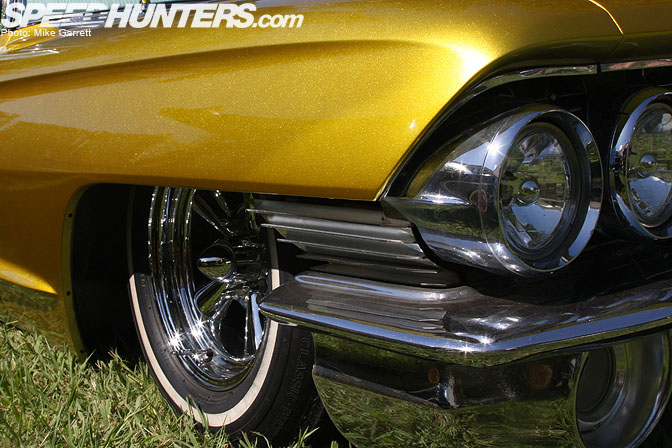 … This includes showcasing custom and lowrider machines. These are the first groups to get into serious slammage, so it's only right that we look back into the roots of dropped cars.
I'm also pleased to announce Speedhunters will be collaborating with Hellaflush this month. Watch out for some guest articles from the Hellaflush crew in the next few weeks.
Speedhunters is also an official media partner of the upcoming Hella Flush III show. We'll be awarding one car owner from the show a full Linhbergh Nguyen photoshoot. Both Mike and Linhbergh will be on hand at the show so you see them do say hello, perhaps they'll give you a Speedhunters sticker!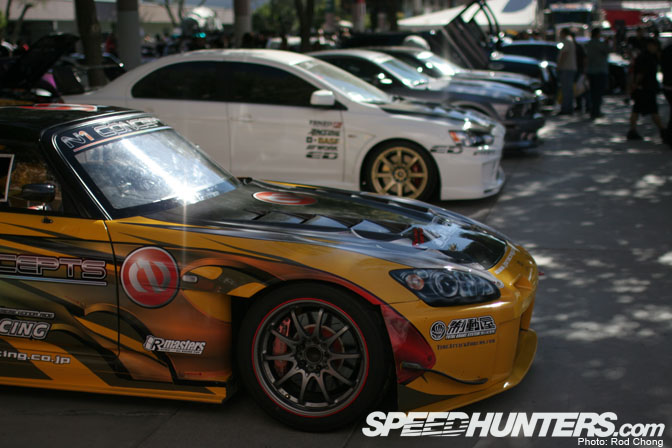 There are now close to half a million Speedhunters readers around the world who frequent this blog site, but only a small percentage of you have the option to make the trek to Las Vegas each year to attend SEMA. So for the rest, we'll do our best to bring you along to the SEMA experience through our cameras lenses.
Make sure to tell us which cars you want us to shoot and we'll do our  best to get you the type of event coverage that you want to see.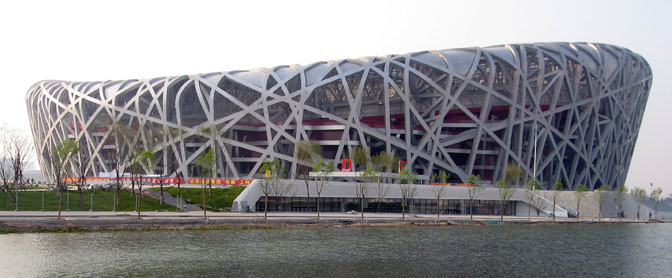 One person I was planning to hang out with at SEMA this year was Tanner Foust, but it turns out he'll be in China for most of the week at the Race of Champions.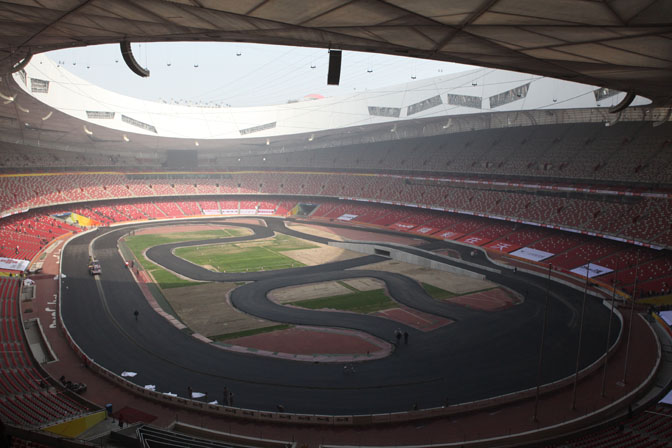 Here's a shot of the ROC track under construction in the Olympic Stadium. Although we won't be physically at the track this year, we'll keep our eye on the event proceedings. Go Tanner!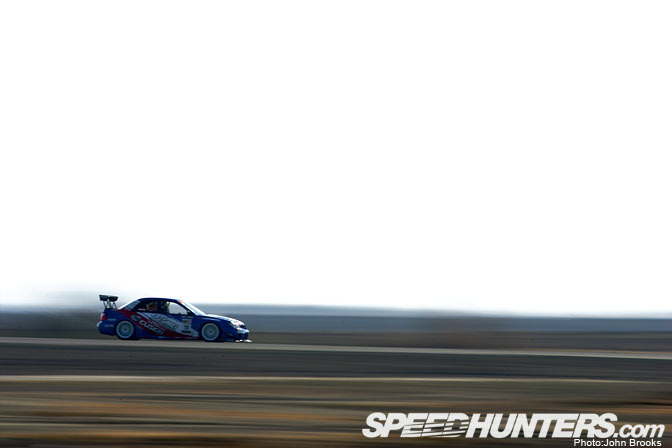 What else is going on this month? We have the Superlap Battle coming up in a few weeks at Button Willow in California.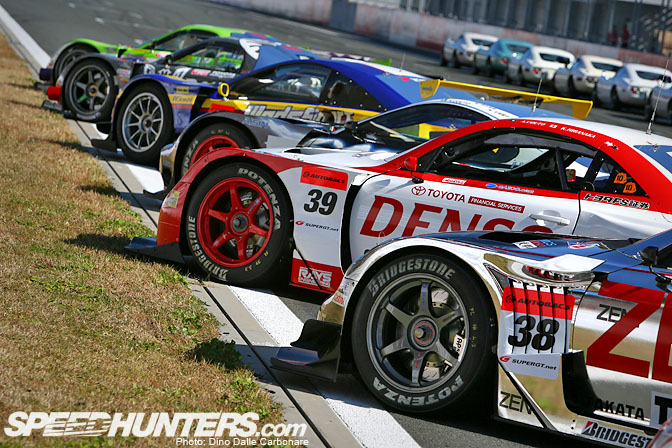 Meanwhile in Japan, Dino will be at the Toyota Motorsports Festival.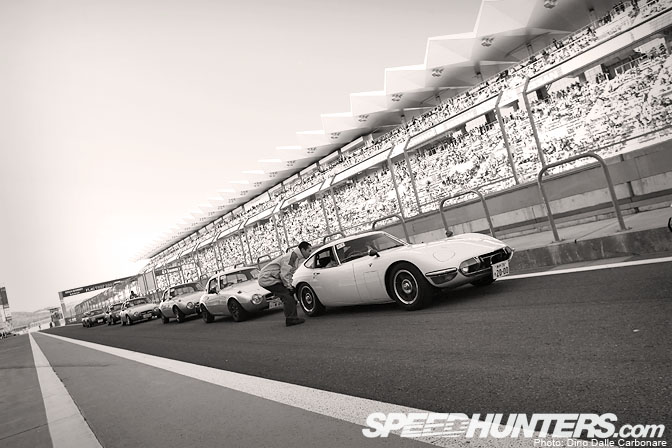 I haven't seen coverage of this festival previously so I'm pretty interested to see Toyota's take on a track based festival.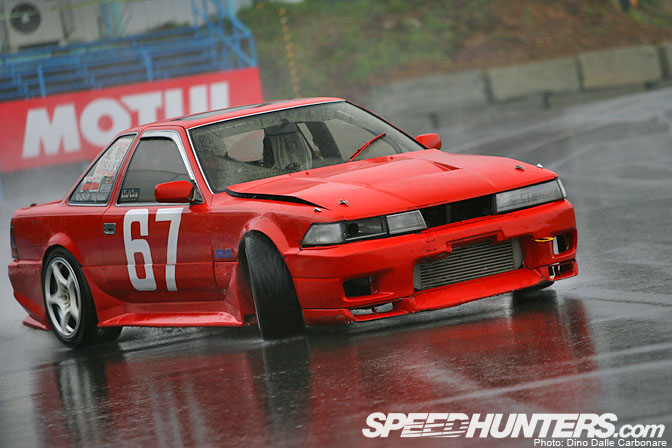 Dino will also be shooting the MSC Mobara event and will be back at Ebisu for the Fall Drift Matsuri. This guy lives the dream doesn't he?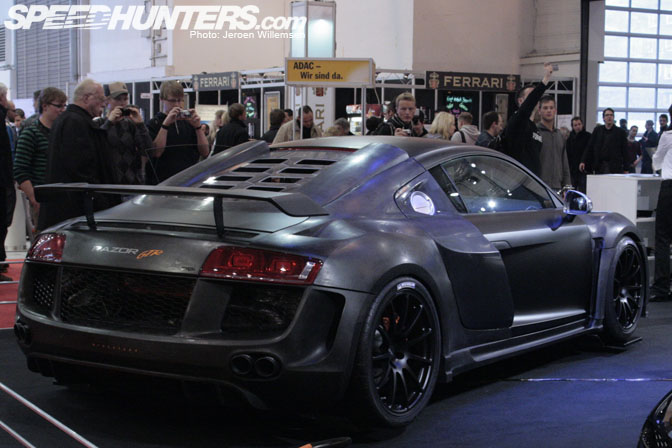 Meanwhile back in Europe, Jeroen will be visiting the Essen Motor Show at the end of the month.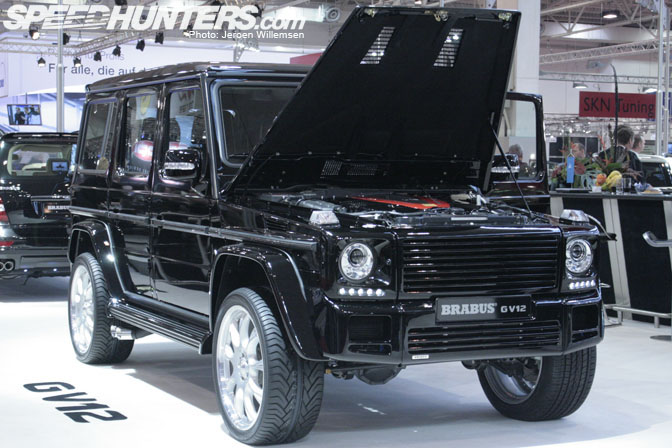 It will be interesting to cross-compare this European aftermarket show with the best of what will be on offer in Las Vegas next week.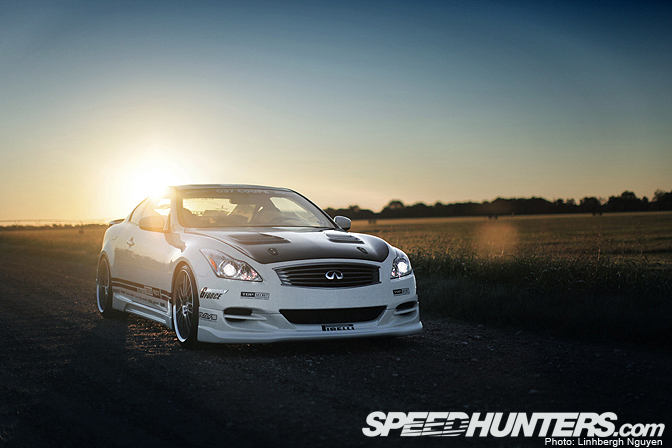 All this and more! Stay tuned to Speedhunters to see what's happening in car cultures across the planet.
Best,
:Rod