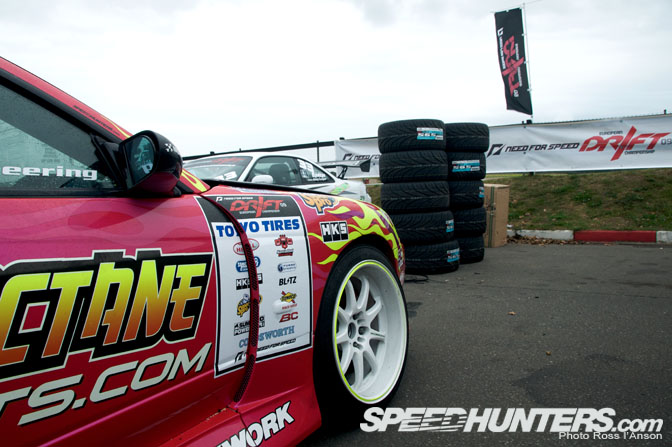 To finish of the 2009 coverage of the Need for Speed European Drift Championship, a quick look behind the scenes at Snetterton.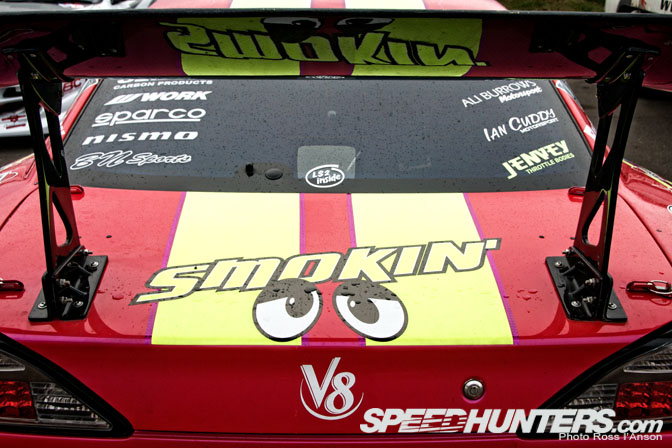 After destroying aN engine back at Brands Hatch, Alan Mccord was back in the LS2 S15..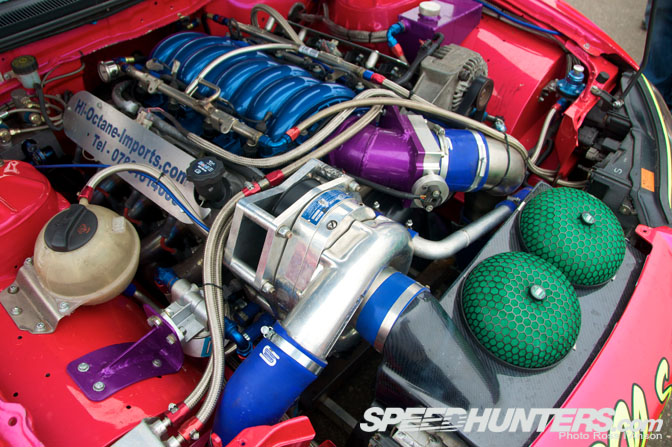 ..But with a little added surprise under the bonnet.. as if the LS2 wasn't powerful enough already, the addition of a dirty great supercharger boosting the power to 630hp, made sure it was now.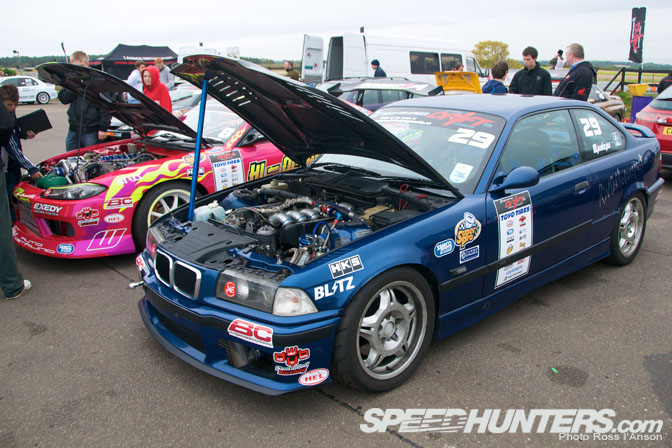 Steve Will's fairly stock looking M3 with added turbo powers.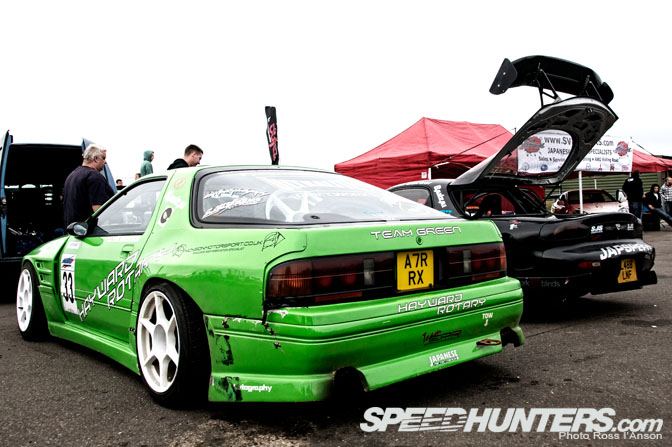 It had been a very long night in the Barber camp, with mechanical problems forcing them to change the engine at the 11th hour. With no time to test a new engine, BDC driver Phil Maclachlan kindly offered his car as a spare, so Peter could fight for the championship. Its one of the things i love about the UK drift scene; the fact that all rivalry between competitors is forgotten in the event of a problem. Ive seen some astonishing acts of kindness over the years, even going as far as stripping bits off a tow vehicle to get a 'rivals' car to the grid.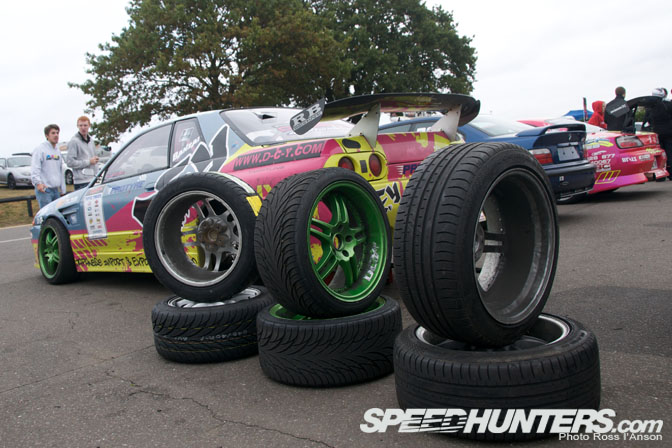 DCY Tyre selection…"now whats gonna work best for a 125mph 4th gear entry?"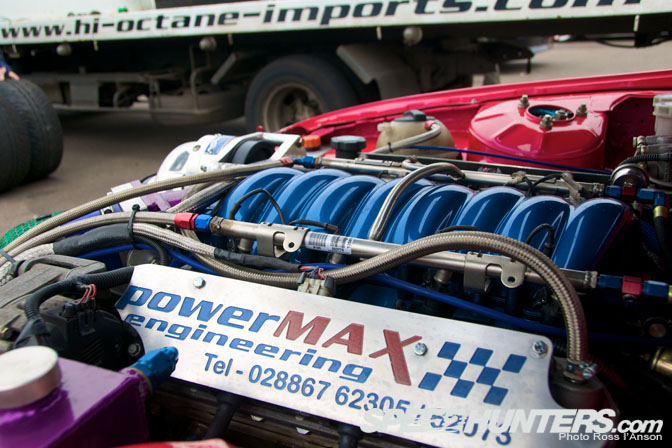 Remember the noise when Barry and Goose introduce Max to the black Interceptor in the first Mad Max film? well that's pretty much how it sounds…low rumble with a amazing high pitched scream from the supercharger.. just awesome!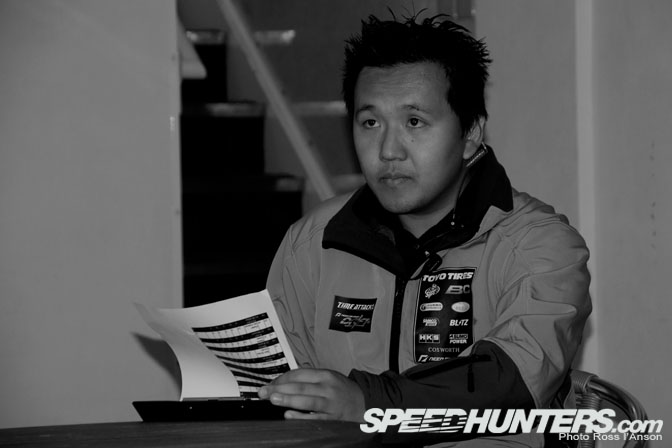 Head judge maz always on hand to brief the drivers on what he expects of them….and to dish out the odd cutting remark…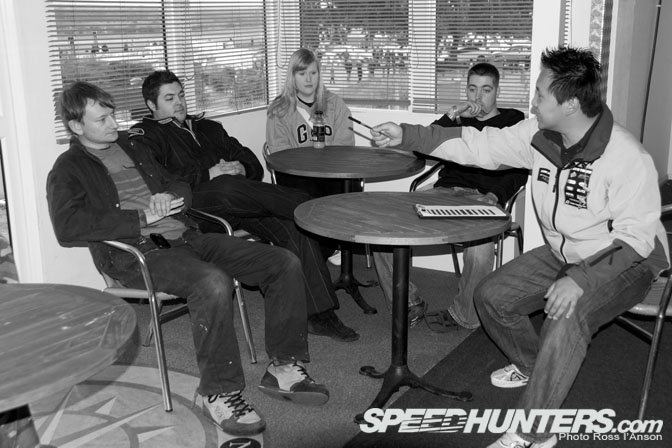 "OI Cameron….shut your noise!"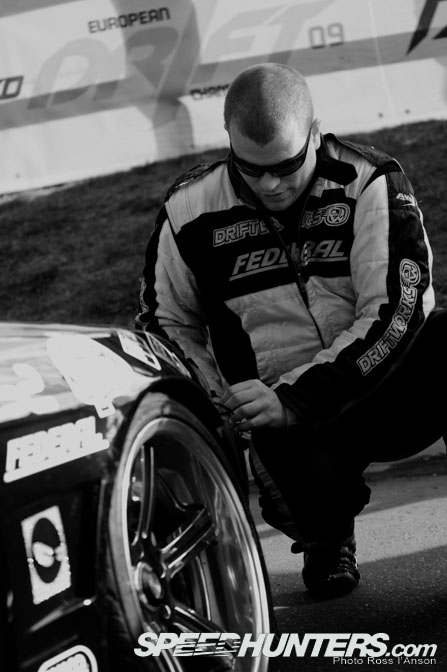 Round over, Season done and dusted.. time to remove the stickers ruining the lines of the 'mean as  junk yard dog'  Driftworks S15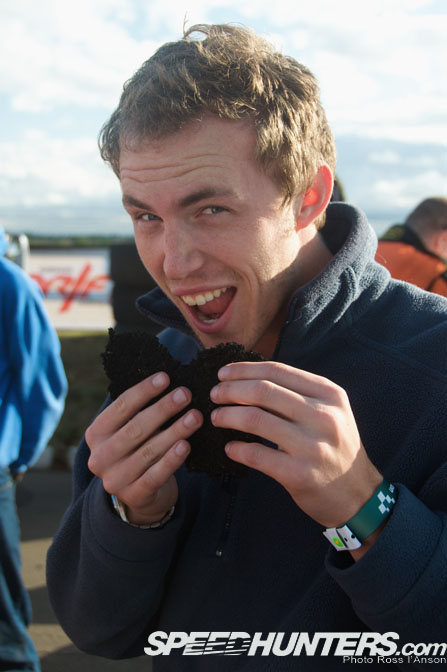 The  Federal drift cake demonstrated by Al from Touge Heros. Its a very easy recipe, take one big fat Federal Tyre, smoke violently for a few runs, then scrape from inside of rear arch..MMMM lovely.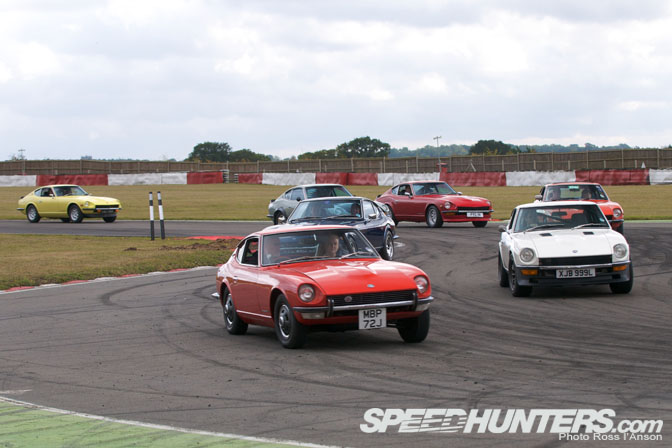 Not really part of the Drifting but a collection of classic Z's is always worth shot or two.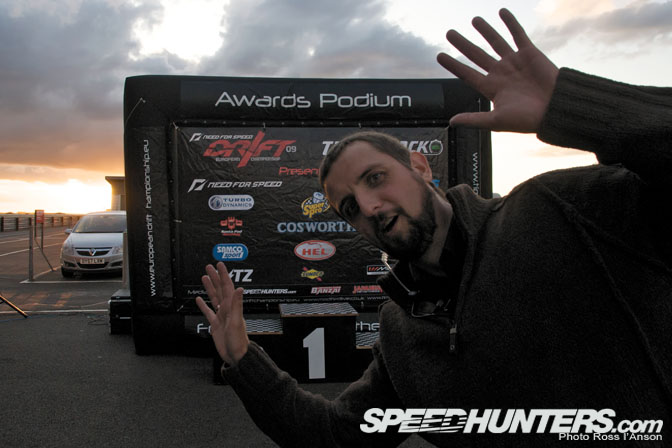 You know how it is..you get a quiet 5 minutes, the light is fading fast so you take some meter readings for the podium presentations and some numpty always finds it funny to jump in front of the lens….even if the numpty in question is NFS-EDC front man Andy Barnes :).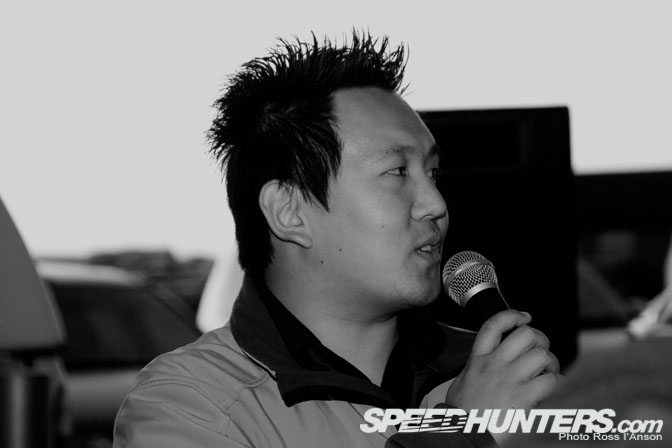 I'll end this look around the Need For Speed European Drift championship with Masaya (Maz) Yumeda, not enough is said about this guy he really is one of the unsung heroes of UK drifting, he's been around since the very beginning taking the sometimes thankless roll of Judge..commentator..and even driver. working within the scene his no nonsense approach and an almost inexhaustible knowledge have without doubt been a massive contribution to where we are today. Maz we salute you!
-Ross I'Anson
coverage of NEED FOR SPEED EUROPEAN DRIFT CHAMPIONSHIP on Speedhunters